As you would expect, Season 2 of His Dark Materials closely follows the story of the 2nd book in the beloved young adult fantasy series penned by Philip Pullman, The Subtle Knife – which also happens to be a personal favourite from the trilogy.
Have HBO and the BBC managed to capture the heart of the second book and improve on the 2019 eight-episode television adaptation of the much-loved franchise? I'm thrilled to say yes, it has. Season 2 does not disappoint. It continues to blend groundbreaking visual effects, amazing world-building and, of course, fantastic acting performances from its exceptionally talented cast to create something truly unique and special for TV audiences.
When we last left Lyra (Dafne Keen), we saw her follow her father, Lord Asriel (James McAvoy), into the unknown through the newly created portal into another world. We also got to see Will Parry (Amir Wilson) go through a smaller portal from his own world. Without going into more detail, I can say that Season 2 of His Dark Materials answers many of the unanswered questions from Season 1 in a timely manner.
In addition to dramatically expanding the scope of the saga, the brand new episodes introduce a host of new characters to Lyra's journey. As she ventures into a world of the unknown, she continues to find herself pursued by mysterious forces — including her estranged mother, Marisa Coulter (perfectly portrayed by Ruth Wilson), and the witches, who are exactly how I imagined them to be.
Still, special mention must be made of Dafne Keen as Lyra Silvertongue, who embodies the role perfectly right throughout the entire show, almost scarily so.
As mentioned, Ruth Wilson also shines in season 2 of His Dark Materials. Whenever she's on-screen, you can't seem to take your eyes off her.
Lin-Manuel Miranda as aeronaut Lee Scoresby also brings energy and life into the role of a character I wasn't particularly fond of in the books. However, upon future re-reads of the trilogy, imagining him as Lee will definitely make those parts of the book more fun.
And of course, you cannot mention perfect casting for this show without looking over at James McAvoy as Lord Asriel. He may not have as much screen time as other characters in Season 2, but when he does, he is brilliant in the role.
Again, the story itself is excellent. Although I haven't read The Subtle Knife for a number of years, season 2 of His Dark Materials feels a lot truer to the source material.
It also adds scenes from Mrs Coulter's perspective to let the audience know a little more about what's going on behind the scenes – which is always a good thing when executed correctly.
Is His Dark Materials Season 2 worth watching? The answer is a resounding yes. Even if you haven't read the books, the new episodes find a simpler solution to explaining some of the franchise's more complicated ideas and mythologies, including the nature of "dust" and the relationship between humans and their daemons. It feels less rushed and more inline with the fan's expectations.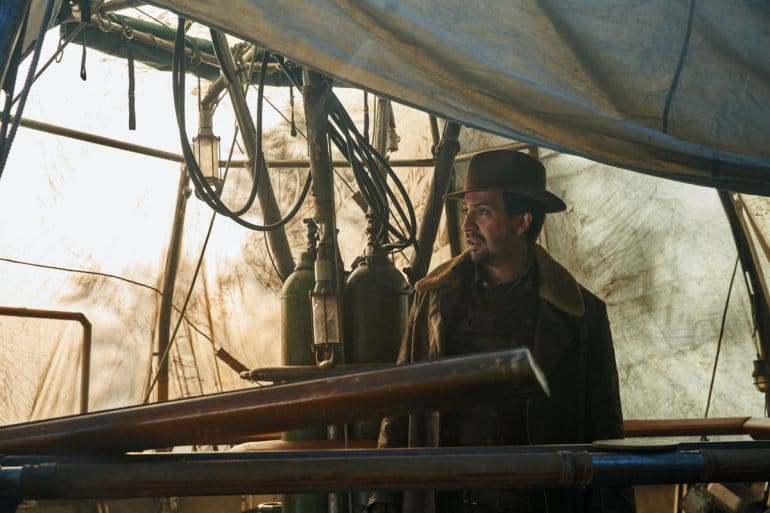 I'm looking forward to seeing the rest of season 2's episodes not as a writer, but as a fan for the series.
His Dark Materials Season 2 is available weekly on Showmax.