In general, in the science fiction genre, there are a large number of TV shows and series that covers everything from time travel to space travel. However, there is an endless amount to delve into when it comes to sci-fi series in the anime world. Therefore, it can be challenging to decide which are worth watching. But worry not, as this list will help you determine what anime series you should check out.
RELATED: My Hero Academia Chapter 386 Breakdown – All Might's Return?
This list will rank some of the best science fiction anime ever made and see which series make it to the top spot on the list. The ranking of each anime is very close, as all of them are extremely good series. Therefore, one ranking higher than another does not mean it was bad, but rather that there was one slightly better. Of course, this is a subjective choice and does not affect anyone's personal preference. So, without further ado, here is a list of the top twenty-five best science fiction anime series ever made.
25. Sword Art Online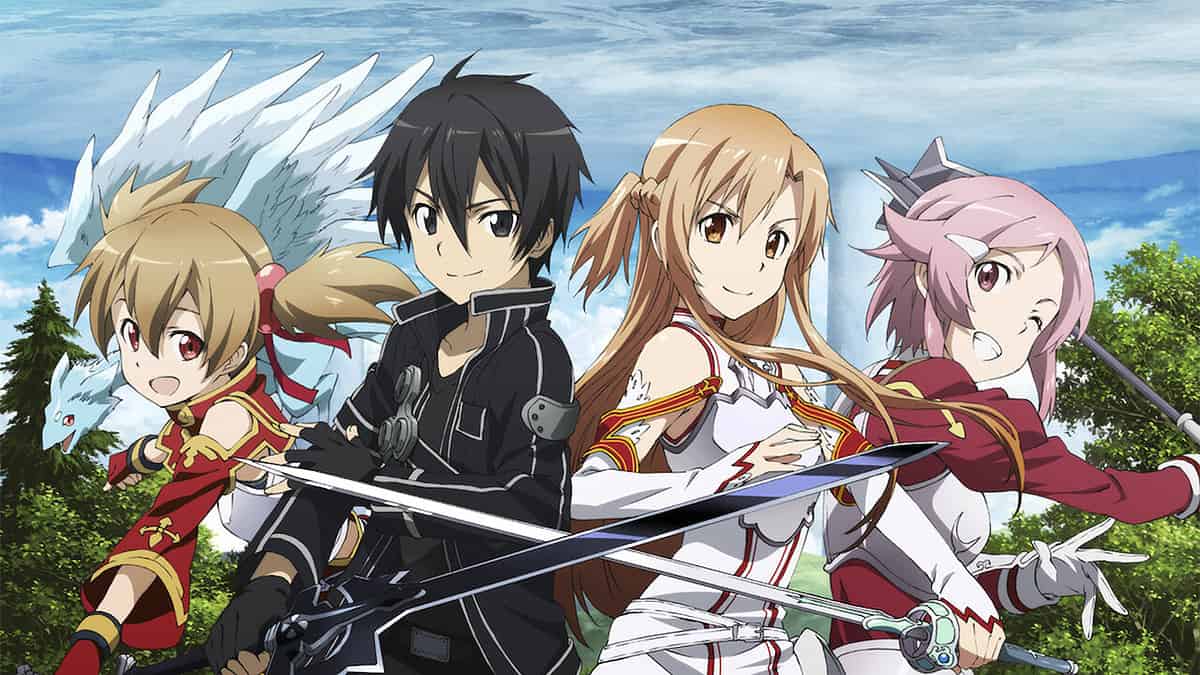 The fanbase for this science-fiction anime is quite divided, with anime fans either hating or loving it. However, despite its flaws, the show is good and deserves its spot on this list. In the year 2022, thousands of people have been trapped inside a new MMORPG called Sword Art Online (SAO). The plot follows Kazuto "Kirito" Kirigaya and Asuna Yuuki as they make their way through various levels of this virtual video game to escape. Sword Art Online has 100 levels that need to be cleared and a final boss that needs to be defeated so they can be freed.
24. From the New World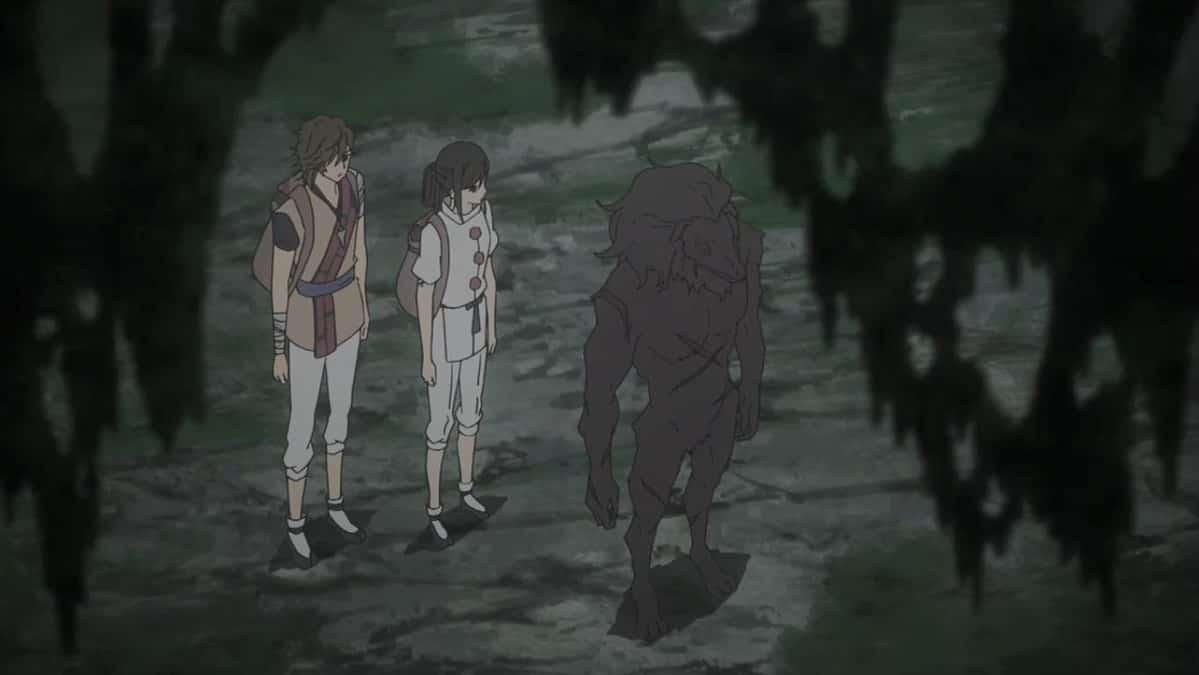 Based on the Japanese novel by Yusuke Kishi, the anime revolves around a group of friends who grow up with psychic powers in a new world. The story takes place a long time after our modern world has ended and the world has seemingly restarted. We follow our main character, Saki and her friends, Maria, Shun, Satoru and Mamoru, as they begin to uncover their world's startling history following a strange incident. Living in a tranquil, beautiful village, they attend an academy where everyone learns to hone their powers. From here, the group throw themselves into life-threatening adventures to protect their friends from a world on the brink of collapse. Although it may seem like more of a fantasy anime, it certainly is up there in terms of the sci-fi genre.
23. Legend of the Galactic Heroes
Set in a futuristic world after a century-and-a-half-long stalemate between Galactic Empire and the Free Planets Alliance, two interstellar superpowers end, we see a new generation of leaders arise. We follow Reinhard von Lohengramm, a military genius who climbs the ranks of the Galactic Empire with the help of his childhood friend, Siegfried Kircheis. Reinhard now has to free his sister against the collapsing Goldenbaum Dynasty while also attempting to unify humanity under one ruler. With a 9/10 rating on MyAnimeList, this anime is one of the best sci-fi anime series of all time.
RELATED: A Netflix Anime Adaptation Of Scott Pilgrim vs the World? Yes, Please!
22. Elfen Lied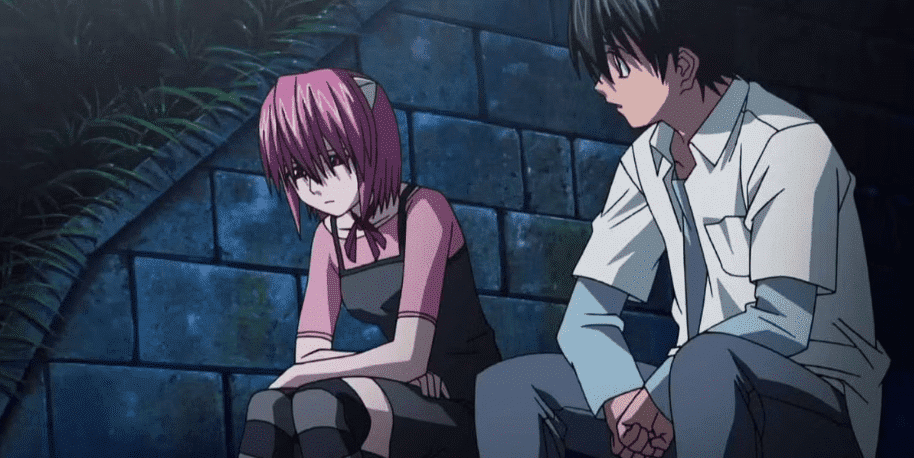 This is another great sci-fi horror anime that has a unique plot. The story follows Lucy, a special breed of human known as Diclonius. Upon escaping from the government facility where she was being experimented on, she ends up with a head injury. This leaves her with a split personality, one sweet and innocent while the other has a penchant for ruthlessness. She befriends college students Kouta and his cousin Yuka who take her in. However, they ultimately get dragged into trouble as government officials are on the hunt for Lucy to recapture her.
21. Ergo Proxy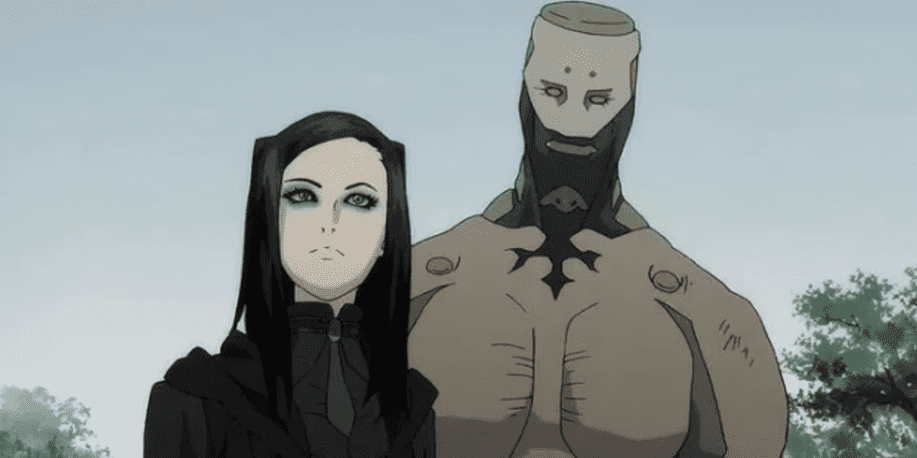 After a global ecological disaster wipes out most of the planet and leaves much of it uninhabitable, people can only survive in special domes. One of the last civilisations on Earth lies in Romdo where humanoid robots called AutoReives assist humans with their day-to-day lives. The granddaughter of Romdo's ruler, Re-l Mayer, is sent to investigate when a mysterious virus called Cogito Virus infects the robots and gives them self-awareness. With unique character designs and animation, this anime is perfect for fans of the sci-fi genre.
20. Erased
You are probably wondering why this crime thriller is on this list, and the answer lies in the time travel. We follow Satoru Fujinuma, a 29-year-old manga artist who discovers he can travel back in time by a few minutes. He calls the ability 'Revival' and uses it to save many lives. When Satoru is wrongly accused, he gets transported 18 years into the past. He tries to use Revival to save a young girl and clear his name in the future.
19. Parasyte: The Maxim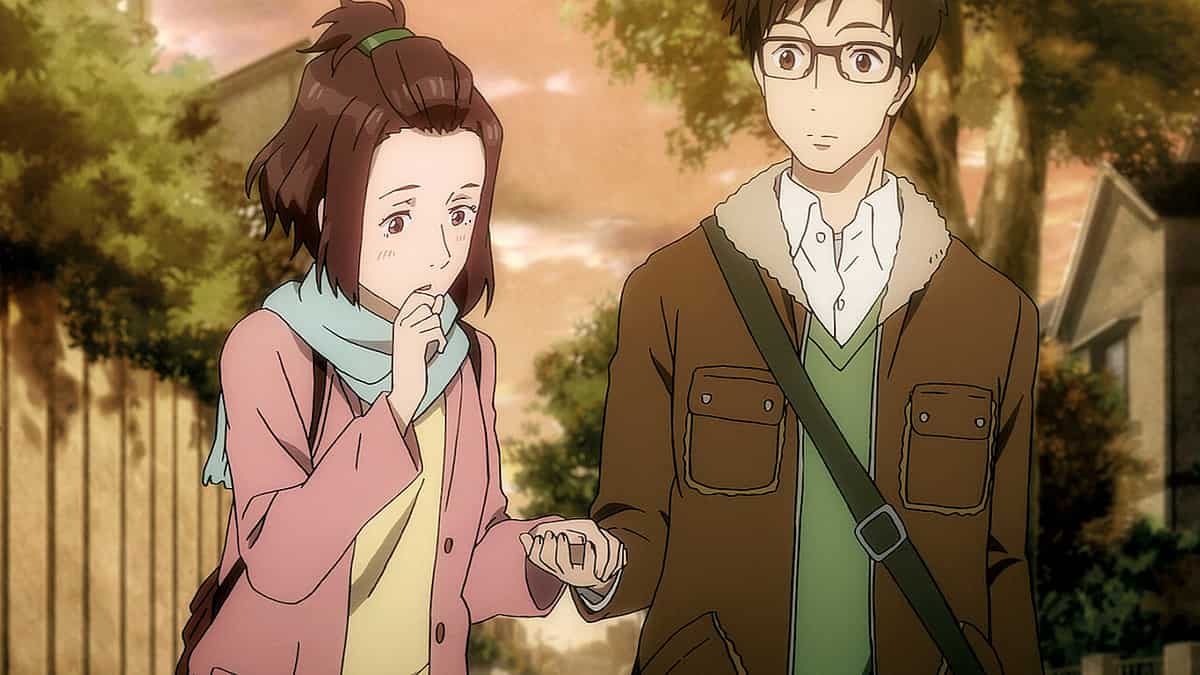 This one-season anime is another gem from the anime science fiction genre that is worth watching. The plot follows Shinichi Izumi, a sixteen-year-old high school student, as he falls victim to one of the parasitic aliens who have invaded Earth. They infiltrate human bodies intending to reach the brain to take control of them. But, fortunately for Izumi, the parasite that enters Izumi's body fails to reach his head and, instead, takes root in his arm. Naming the parasite Migi, the two are forced to co-exist and must work together to defeat parasites trying to eradicate this new threat.
RELATED: 15 Great Anime That Never Got a Second Season
18. NieR: Automata Ver1.1a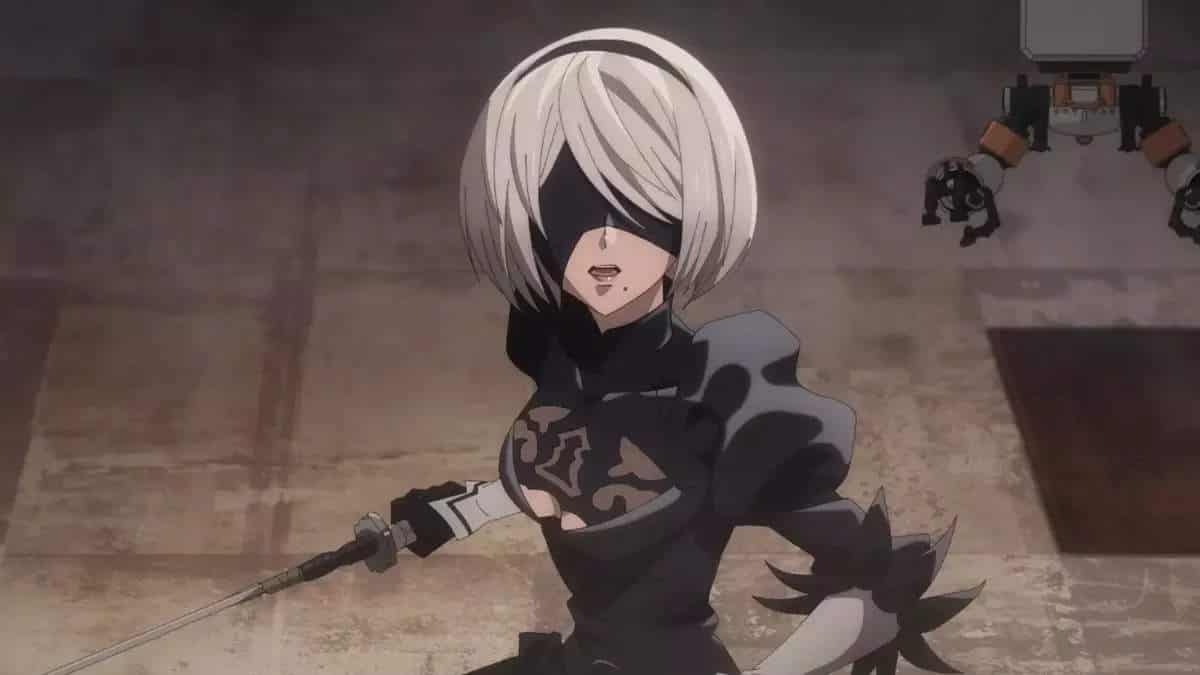 Despite being off to a strong start, this anime suffered greatly with its one-month-long delay. As a result, many people lost interest in the series or completely forgot about it. Once it was corrected, the anime released its best episode yet, proving it to be one of the best sci-fi shows to date. Humanity has moved to the Moon for safety after an alien invasion from creatures known as 'Machine Lifeforms'. Their last hope is YoRHa soldiers, android robots who will return to post-apocalyptic Earth and defeat the aliens. However, one of the robots, Warrior 2B, begins to uncover the harsh truth behind the invasion and question whether humanity is worth saving at all.
17. Darling in the FranXX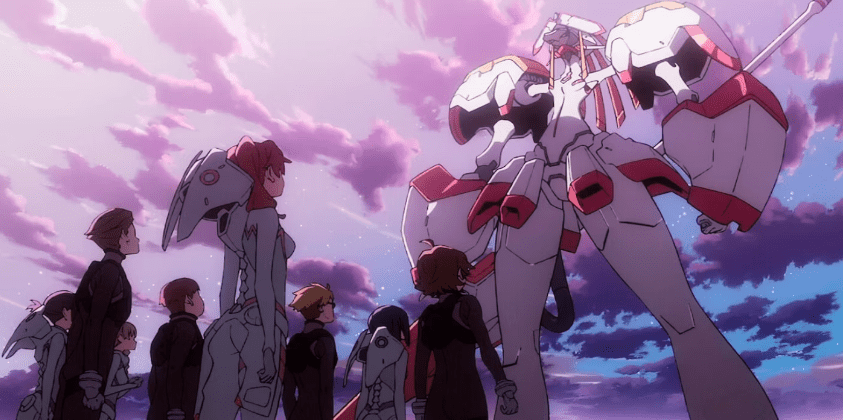 This is a classic sci-fi anime that all weebs should check out at least once. Set in a futuristic world, humans now reside in huge fortress cities known as Plantations after giant beasts called Klaxosaurs have almost driven humanity to extinction. The only known weapon to be effective against these beasts is giant mecha machines called FranXX. Children in the Plantations are raised in boy-girl pairs to pilot these and defeat the beasts, knowing nothing outside of this. One such boy, Hiro, has lost his motivation until he meets a mysterious girl named Zero Two. When her partner is lost in an unexpected attack, she invites Hiro to become her new partner and, unknowingly, gives him a chance for him to redeem himself.
16. Gintama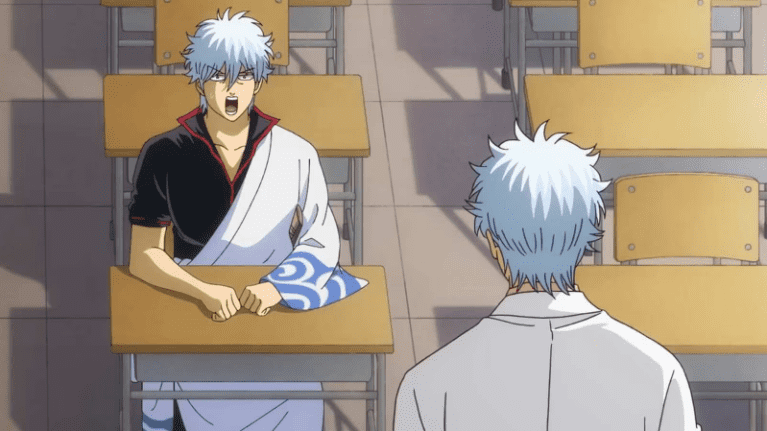 If this were any other list, this masterpiece of an anime series would be much higher up. However, in terms of sci-fi, this spot is quite fitting. Set in feudal Japan, aliens have invaded and taken over the world. Now, all samurais have been disarmed and must find other ways to get by. The story follows former samurai Gintoki Sakata, looking to survive by taking on many freelance jobs. One night on his way home from spending all his money at a bar, an alien gives him a powerful device and tells him to protect it. Of course, he smashes it, and time comes to a standstill. As a result, he must fix the clock-like device to restore balance, but things are not that simple.
RELATED: Top 20 Worst Anime Ever Made Ranked
15. Gurren Lagann
Not only did this series receive widespread critical acclaim, but it also won the award for Best Character Design at the 7th annual Tokyo Anime Awards in 2008. The story follows polar opposites, Simon and Kamina, who were raised in a village deep underground. Upon exploring, the duo discovers the key to an ancient device they call 'Lagann'. When there is a surprise attack from the surface world, the duo, along with a hot-headed girl named Yoko Littner, fend off the threat. In doing so, they expose the surface, and the three set off to explore the surface. Here they find the remainder of humanity battling against monstrous creatures known as Beastmen, who use giant suits called Gunmen to assault people. Of course, the trio does not hesitate to join the battle to reclaim Earth and uncovers a massive secret in the process.
14. Heavenly Delusion
As the anime has just been released, it is hard to say whether the overall story is as impressive as manga readers claim. However, so far, the anime series is the perfect way to kick off the top fifteen anime on this list. Set in a post-apocalyptic world, the remainder of humanity is now being raised behind the safety of large walls. The youth are being raised by nurse-like robots, with the entire place seemingly perfect. However, on the outside, the world has become a nightmare with no trace of technology remaining.
Furthermore, it has been inhabited by strange supernatural beings. Meanwhile, Maru and Kiruko are outside, searching for what they can deem as 'Heaven'. However, since they have been searching for so long, they begin to wonder if perhaps it does not exist.
13. Made in Abyss
A giant, seemingly endless hole has formed known as the Abyss, but no one knows where it comes from or when it first appeared. With a town now built around it, many brave souls have taken on the role of Divers and descended into the mysterious Abyss to explore. The only catch? The further down you go, the harder it is to return to the surface. So when the daughter of missing White Whistle Lyza the Annihilator, Riko, finds a mysterious robotic boy named Reg, the two decide to go down to the final layer of the Abyss in search of Lyza. With Riko only being a child, the journey is a rough and brutal one.
12. Dr. Stone
As Taiju Ooki begins to confess his feelings to his high school crush, a catastrophic event strikes Earth and petrifies all of humanity. After a few millennia, Taiju wakes to discover that modern civilisation has been completely wiped out. He finds that his science-loving friend, Senkuu, has also awakened. Senkuu then reveals to Taiju that he plans to revive all of humanity using science. The two make a great team and succeed in figuring out how to revive humans, but they soon run into problems when the people who awaken clash with their ideologies. And this is further overshadowed by their need to discover what caused humanity to be petrified in the first place.
RELATED: Top 10 Most Powerful Characters in Hunter x Hunter
11. Trigun Stampede
Set on Noman's Land, it follows the story of Vash the Stampede, a man who has been dubbed a lethal threat to society. However, this is all because of the atrocities committed by his evil twin brother, Knives Millions. However, Vash still gets a bad rep for the fact that trouble and destruction seem to follow in his wake, earning him the nickname "The Humanoid Typhoon". Of course, things take a turn for the worst when bounty hunters put a price on Vash's head and pursue him. Despite his great gunslinging prowess, the Typhoon must still face his most dangerous enemy: Knives Millions.
10. Astro Boy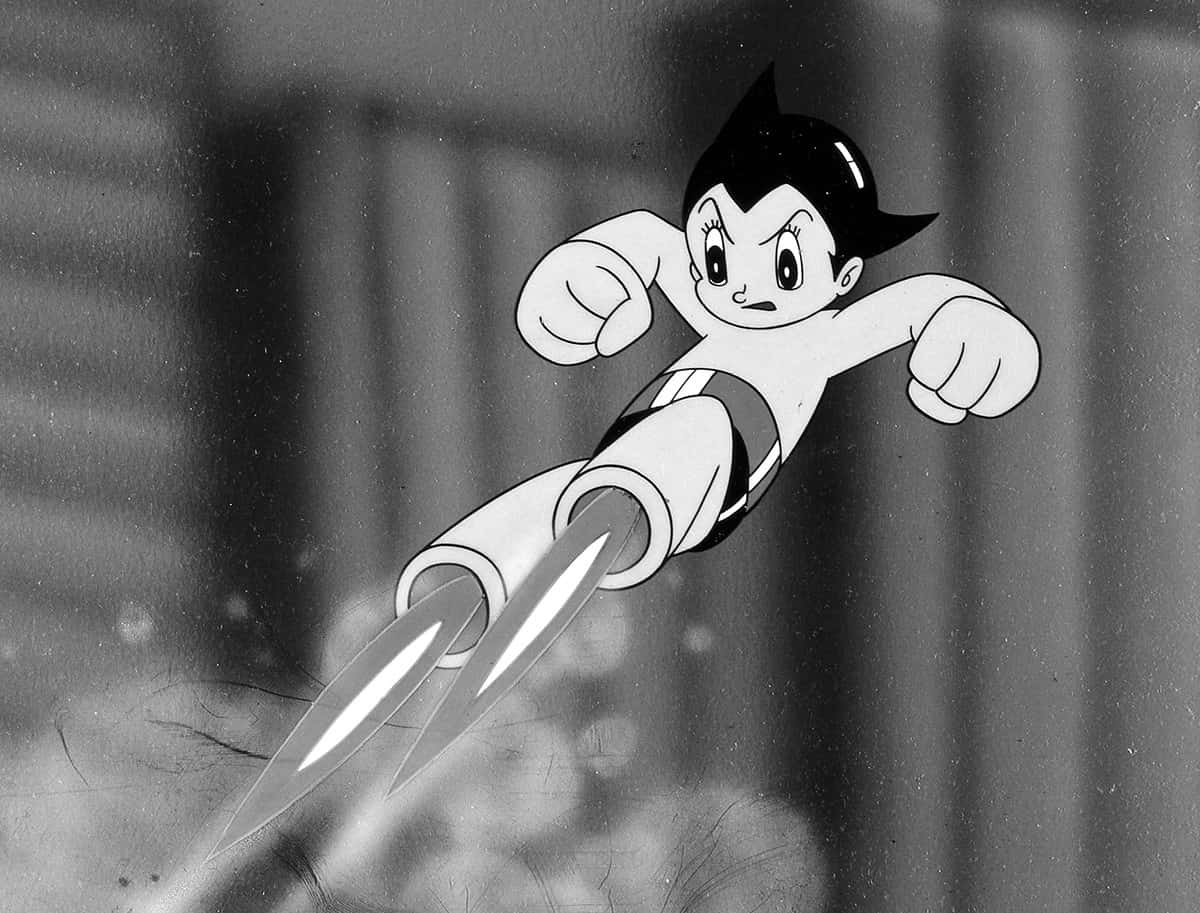 As the oldest sci-fi anime on this list, it first aired in the winter of 1963. And, of course, it still holds up as one of the best sci-fi shows of all time. Set in the year 2003, Professor Tenma loses himself in the creation of a robotic boy named Atom. He programs Atom to be forever good but sells him to a dastardly circus owner when he realises the substitute for his son will never grow up. Eventually, Atom is adopted by the kind Professor Ochanomizu who encourages him to use his abilities for good.
9. Mobile Suit Gundam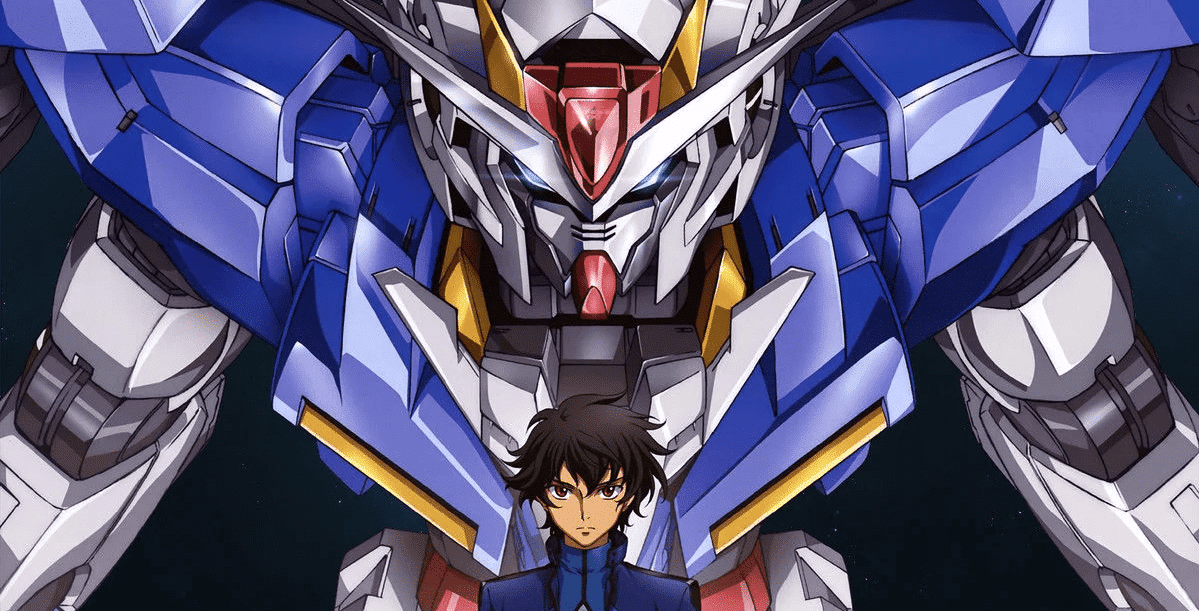 It would be crazy to have a list of the best sci-fi anime but exclude a series like Mobile Suit Gundam. As one of the best sci-fi series to date, it still holds up despite being released in 1979. The series has seen many seasons and additions since then, but nothing beats the original. The plot follows an inexperienced crew who end up on a new spaceship in the middle of a battle between Earth Federation and Zeon. Their only hope is the experimental RX-78 Gundam mobile suit and its talented teenage pilot. Will they beat Zeon's best and make it back to Earth to deliver the RX-78?
8. Cowboy Bebop
This Space Western is another classic anime that all anime fans should check out at least once. Set in 2071, humanity has expanded across the galaxy, having set up towns, cities, and settlements similar to the ones seen on Earth. So naturally, these settlements are plagued by crime, and bounty hunters have taken to eliminating intergalactic outlaws. Spike Spiegel and Jet Black have taken up the roles of bounty hunters and pursue these criminals across the galaxy to make a living. However, Spike is plagued by his troublesome past to the extent that their lives are disrupted by a menace he once knew.
RELATED: The Best Fate Anime Series of All Time (& How To Watch Them)
7. Ghost in the Shell
Despite being the only anime film on this list, this is one story that has helped shape the sci-fi genre. Set in 2029, the world has become incredibly advanced, with Niihama City now a technological metropolis. Major Motoko Kusanagi of the Public Security Section is assigned to track down a mysterious hacker only known as the Puppet Master. Motoko finds out the true nature of the case and begins to question herself, and soon realises that the Puppet Master is the one who holds the answers.
6. Cyberpunk: Edgerunners
Set in the futuristic world of Night City, David Martinez and his mother struggle to get by, living in the slums of the city. However, David attends the prestigious Arasaka Academy to fulfil his mother's wish for him to get a position at the leading security company, Arasaka. After an accident leaves David an orphan, he stumbles upon Sandevistan cyberware, a suit that, once implanted, grants its user super speed. He has the cyberware installed and gets expelled from school immediately after exacting retribution. David meets a beautiful thief named Lucyna "Lucy" Kushinada, who introduces him to the world of Edgerunners, cyborg outlaws who will risk their lives and break the law for money.
5. Code Geass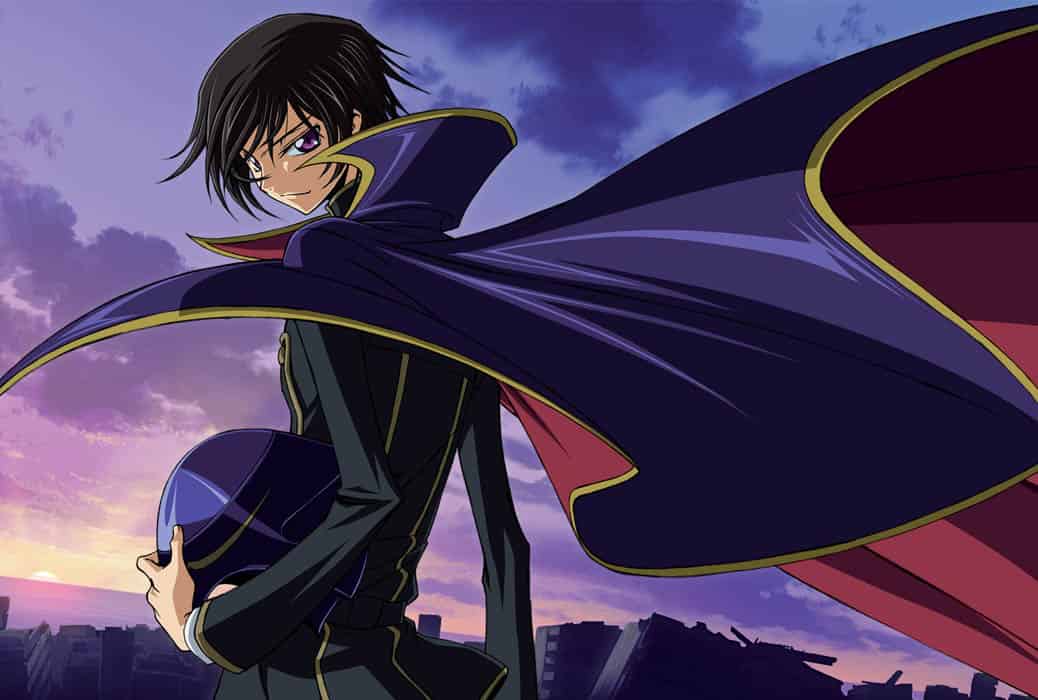 It is often said that if you enjoyed Death Note, then you will undoubtedly enjoy Code Geass. However, while there are similarities, the shows are vastly different. After the Holy Empire of Britannia conquered Japan, it is now known as Area 11. With the ability to self-govern being lost from the citizens of Area 11, the Empire uses powerful giant robots known as Knightmares to keep order. Finally, however, the black prince, Lelouch, decides enough is enough and uses the power of Geass to build a world reminiscent of his own ideals.
4. Psycho-Pass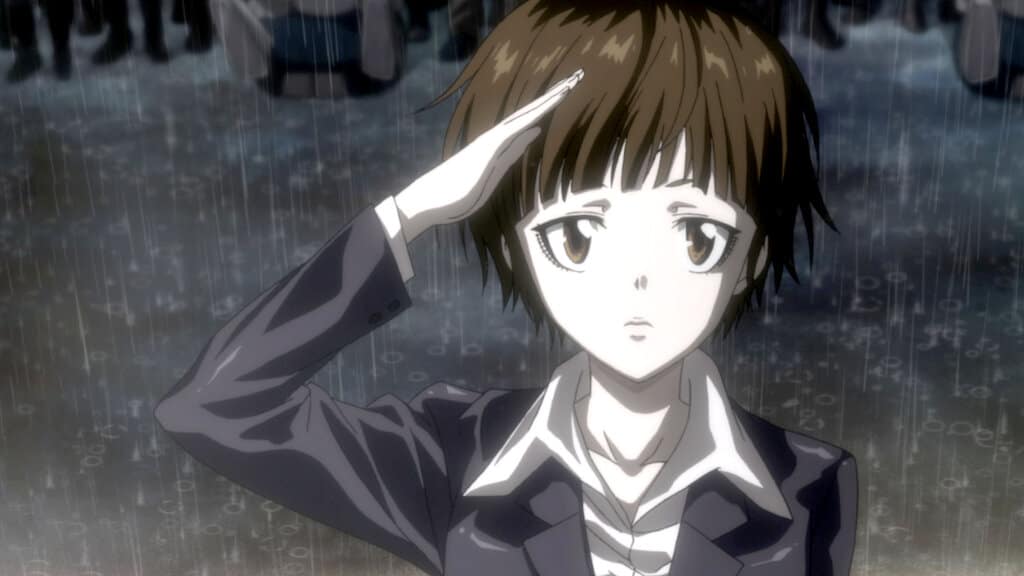 With a very Cyperpunk-like feel, this anime is a gem from the sci-fi genre. The 22nd Century introduced the Sibyl System, a technology that allows the justice force to gauge whether a person has any evil intent. This is known as a Psycho-Pass and helps Inspectors enforce the law and maintain justice, arresting anyone who harbours ill intent. Akane Tsunemori steps into the field, a young woman hoping to uphold justice. However, she soon discovers that the Sibyl System is not as perfect as everyone assumes, and her definition of justice is soon turned on its head.
RELATED: The Top 15 Best Horror Anime & Movies for Rainy Days
3. Fullmetal Alchemist Brotherhood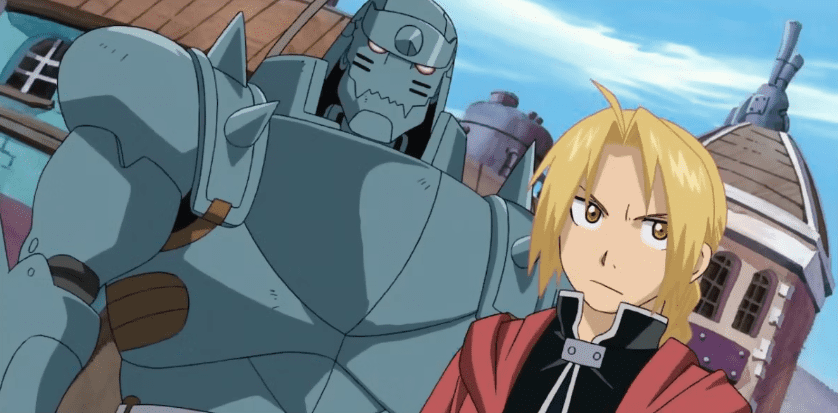 Set in a world where practising alchemy is the norm, the story follows brothers Edward and Alphonse Elric, who are left in a harsh new reality after an alchemical experiment goes wrong in the Elric household. Despite human transmutation being banned, the brothers still try to bring their deceased mother back to life. Unfortunately, this results in Alphonse losing his body while Edward loses an arm and leg. After being saved from the traumatic experience, the brothers endure years of training before setting off in search of the Philosopher's Stone that will allow them to restore their bodies. Despite being the number one rated anime on MyAnimeList, this series still holds a spot in the top three for sci-fi shows.
2. Neon Genesis Evangelion
How can one speak of science fiction without mentioning one of the best series ever made? Set fifteen years after the Second Impact, a major cataclysmic event; the world must now challenge beings known as Angels who invade Tokyo-3. Despite utilising their most advanced weapons, humanity's only means of defending itself against these creatures are giant robots called Evangelions. After being abandoned by his father, 14-year-old Shinji Ikari returns to Tokyo-3, and it is revealed that he is the only one who can successfully pilot Evangelion Unit-0, a new robot with synchronised biometrics. But, of course, this does not come without consequences, as piloting the robot results in psychological trauma for the young boy.
1. Steins;Gate
Of course, the number one spot on this list easily goes to this masterpiece of an anime. Steins;Gate follows college student and wanna-be-mad scientist Rintarou Okabe, an eccentric young man with a never-ending thirst for scientific exploration. With the help of his roommate, Itaru Hashida, he creates a mysterious 'Phone Microwave' that seemingly only turns bananas into green goo. However, when he witnesses the death of Kurisu Makise upon attending her conference, a series of strange events follow that all link back to the Phone Microwave. He quickly discovers that he can send text messages back into the past, and this endangers the lives of all his friends when it catches the attention of the organisation SERN. Prepare for your brain to be destroyed and your heart to get broken, as this series will take you on a wild ride.
RELATED: The 10 Best Anime Series for Beginners to Watch
Tell us, what do you think is the best sci-fi anime?