It's a question all fans of the series have asked: Who are the most powerful characters in Hunter x Hunter? And, considering all the characters involved, the answer isn't quite that simple.
RELATED: Top 10 Best Anime Series Of All-Time
Yoshihiro Togashi's Hunter x Hunter universe is arguably one of the strongest of any anime. Incredible displays of strength and skill with weapons are riddled throughout the series from the first arc to the last, with many peaks in the story. As characters are introduced during the series, we often find that each is more powerful than the last. With so many strong characters, it is difficult to compare them collectively and deduce exactly which ones stand above the rest.
This list will help fans better understand the hierarchy of power within the series and the true capabilities of the strongest Hunter x Hunter characters.
RELATED: The Best Fate Anime Series of All Time (& How To Watch Them)
10. Ging Freecss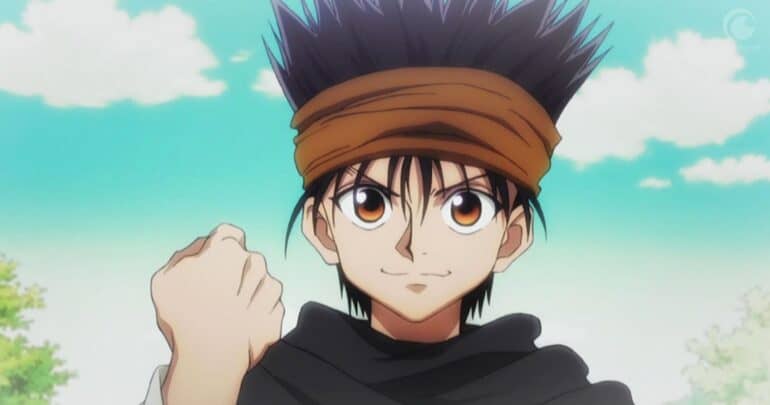 Of all the characters introduced in the series, Ging Freecss, the father of Gon Freecss, is likely the most mysterious when it comes to his power. However, using the information we do know about him, he is one of the most highly recognised hunters in the organisation and someone Gon considers to be his best friend and idol.
Although the majority of his missions were focused on restoring ruins, his power rivals the strongest hunter which gave him the potential to serve as the heir to Chairman Netero. And for that reason, he is one of the most powerful characters in Hunter x Hunter.
9. Hisoka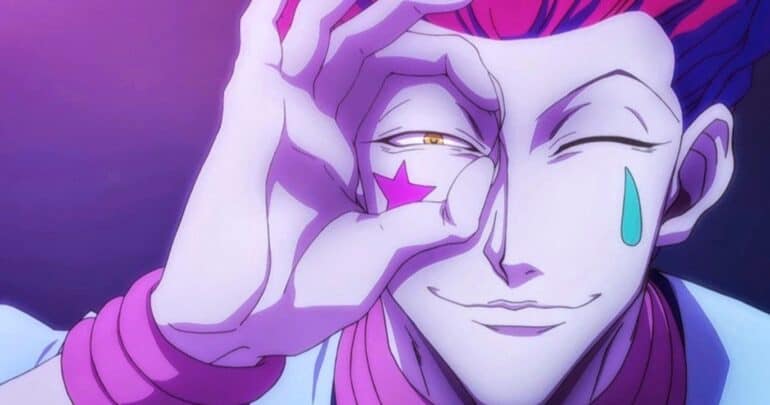 As the first and arguably the primary villain introduced in the series, it is no surprise that Hisoka made it on this list of most powerful characters in Hunter x Hunter. His unique Nen abilities allow him to transform his body into a rubber-like substance he refers to as "Bungee Gum." In addition to his Nen powers, his mercilessness makes him even more deadly.
RELATED: The Most Powerful & Strongest Anime Characters Of All Time Ranked
8. Silva Zoldyck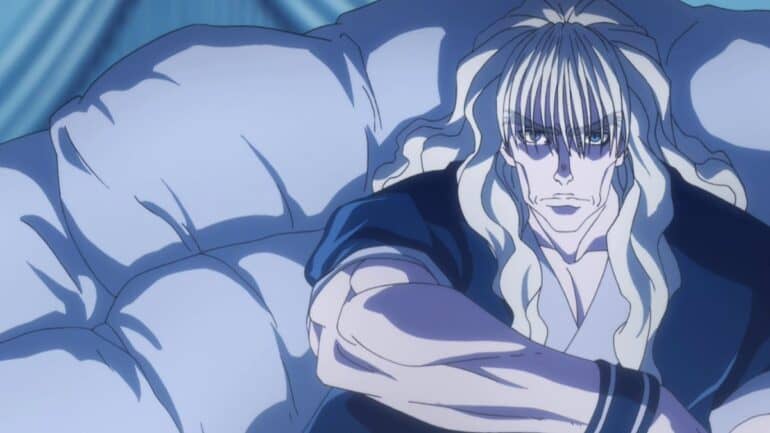 The legendary assassin is the head of the Zoldyck family. Silva is immune to all poison and can swiftly kill an individual in a moment by removing the heart. Furthermore, Silva has defeated a member of the Phantom Troupe, displaying he is capable of far more than assassinating the average fellow. His children include Killua Zoldyck, Illumi Zoldyck, Zeno Zoldyck, Kalluto Zoldyck and Alluka Zoldyck.
7. Chrollo Lucilfer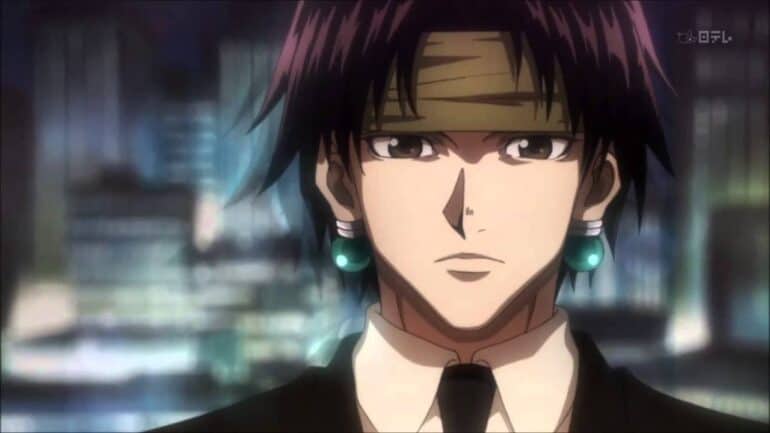 Leader of the Phantom Troupe, Chrollo demonstrated his incredible power as he fought on even ground against the team of Silva and Zeno Zoldyck. It was also stated that if Chrollo had fought seriously, he likely would have defeated both of them.
6. Shaiapouf ("Pouf")
Although he may not possess the level of brute strength as other characters lower on this list of most powerful characters in Hunter x Hunter, Pouf has mastered Nen to a level that would put him at an advantage over nearly any opponent. Furthermore, his strong wits and craftiness allow him to fight in unconventional ways.
RELATED: The Best Anime Intro Songs – Here Are The Best Openers
5. Menthuthuyoupi ("Youpi")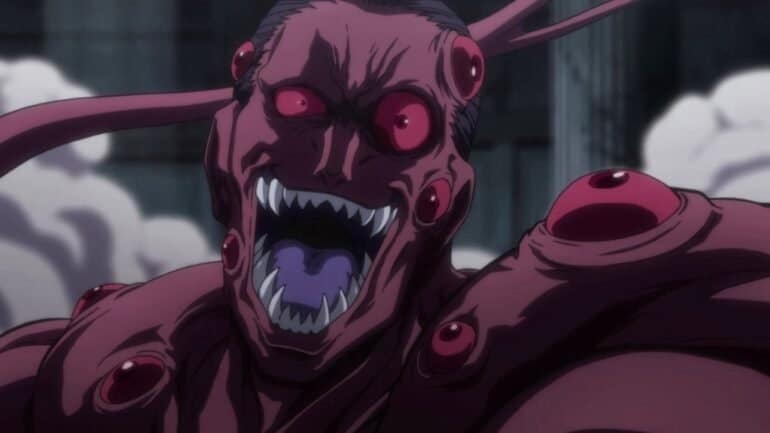 Youpi can take on many different forms based on his mood. Although his rage blind-sighted him at certain points in this series, he eventually learned to control his emotions leading him to become exponentially more powerful.
4. Neferpitou ("Pitou")
The strongest of the three Royal Guards of the Chimera Ants, Pitou was the quickest and could deliver the strongest blows with her muscular legs and sharp claws. Her devotion to the King drove her to become even stronger.
3. Isaac Netero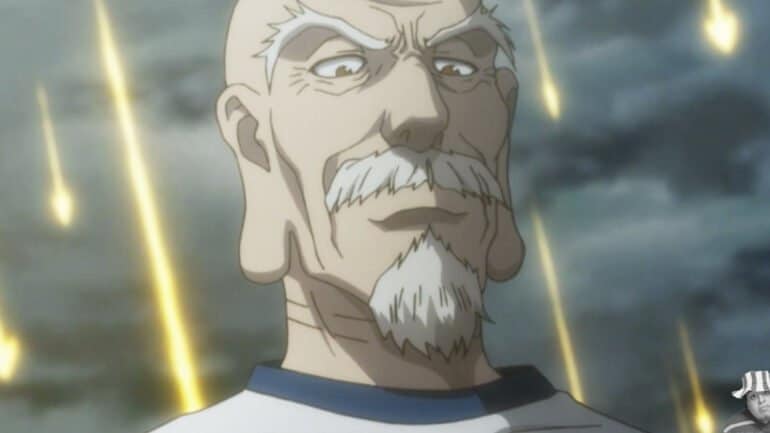 Netero spent years alone training to perfect the speed and strength of his chop. This eventually evolved into one of the most diverse and most powerful set of attacks in the series, known as 100-Type Guanyin Bodhisattva. This move ultimately led him to begin the Hunter's Association which rapidly grew due to his widespread popularity.
RELATED: Buff Anime Characters: The Most Muscular Of All
2. Meruem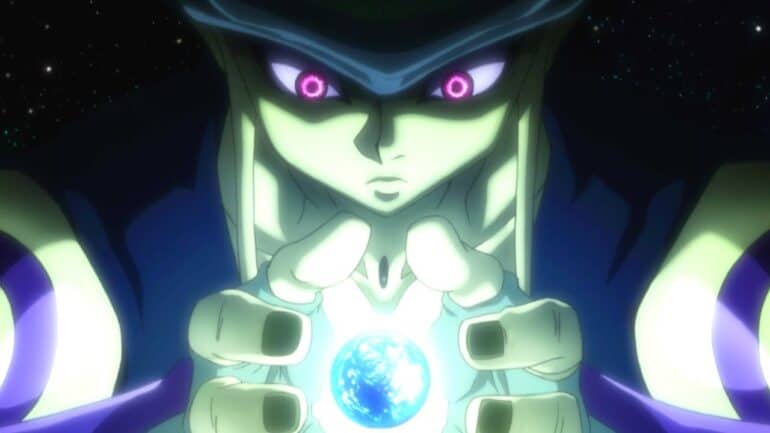 Thought to be the perfect specimen and known as the Chimera Ant King, Meruem is easily the most intelligent and naturally the strongest and most powerful character in the Hunter x Hunter series. His downfall ultimately results from a change of heart after observing a blind Gungi world champion named Komugi.
1. Gon – the most powerful Hunter x Hunter character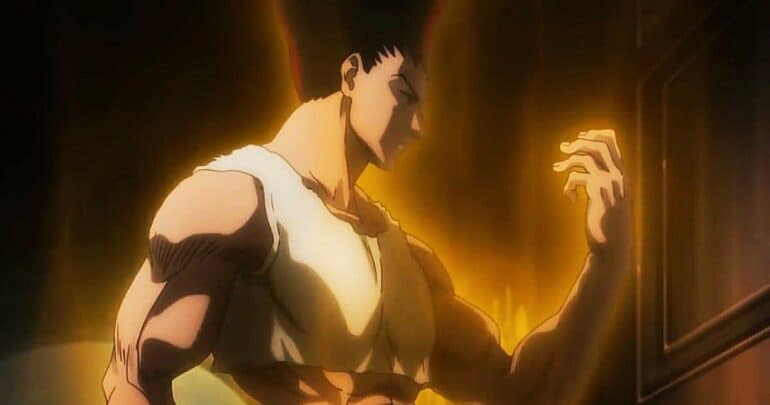 Although Meruem was naturally the strongest character in Hunter x Hunter (2011), Gon Freecs surpasses his power through limitless rage after the death of his friend and mentor, Kite. He evolves into an older version of himself (improving his physical strength, abilities and intellect), which swiftly destroys Neferpitou in a fit of anger. In his new form, Gon is definitely one of the most powerful characters in the anime series.
RELATED: The Best Anime Quotes About Life
The Strongest Nen Users in Hunter x Hunter
Anyone who has watched Hunter x Hunter knows that Nen is a powerful (although dangerous) technique that allows a character to use life energy known as Aura. While there are many who are able to master the trait, these characters are the most powerful Nen users.
Hisoka Morow
Although he is proficient in multiple Nen-types (including Emission, Conjuration and Enhancement), Hisoka is known as master Transmuter. His ability mainly involves Bungee Gum (a mix of both gum and rubber), which he can transform and manipulate into anything he wishes.
Gon Freecss
Seeing as he is the main character of Hunter x Hunter, it's probably not surprising that Gon is one of the most powerful Nen users in the anime.
With more than one Nen ability, Gon is an Enhancer with Emission and Transmutation techniques. These abilities allow him to age himself (as seen in the Chimera Ants Arc) or raise his physical abilities when angry.
RELATED: Who Is The Strongest & Most Powerful Naruto Character?
Chrollo Lucifer
As the strongest member of the Phantom Troupe, Chrollo Lucifer has the ability to steal the Nen abilities of other characters (especially other Phantom Troupe members). As a result, he is able to master just about every Nen type there is. He has even fought other Nen users like Hisoka and Silva Zoldyck. His abilities allow him to go toe-to-toe with some of the most powerful Nen users in Hunter X Hunter.
Ging Freecss
Gon's father, a Double-Star Ruins Hunter, is also a strong Nen user. In fact, Netero believes he is one of the most powerful. While he has yet to fully showcase his abilities, we've seen some of it when the Double-Star Hunter played pip-play (moving his aura around to perform tricks).
Zeno Zoldyck
Even though he is a fairly old man, Zeno Zoldyck is incredibly experienced in Nen. He is not only super quick, but he has years of experience as an assassin. He is able to summon dragons and is also skilled in Emission — and probably other powerful Nen abilities.
Maha Zoldyck
As the oldest in the Zoldyck family, Maha is also the most skilled Nen user (even in his old age). In fact, he is the only Hunter x Hunter character who fought Isaac Netero and survived. Silva Zoldyck is the current head of the Zoldyck Family and the father of Killua.
Neferpitou
Also known as Pitou, the cat-like Neferpitou is a specialist with Doctor Blithe ability and was born with the ability to control Aura Nodes. Pitou is a unique character and definitely one of the best Nen users.
Isaac Netero
The former 12th President of the Hunters Association, Netero was once considered the strongest fighter in the world. A powerful Nen user, he has multiple Nen abilities, including Enhancement, Manipulation, Emission, Conjuration and Transmutation skills.
Meruem
King of the Chimera Ants, Meruem is by far the strongest and most powerful Nen-using character (villain) in Hunter x Hunter. By feeding on other Nen users, he is able to increase the size of Nen. So powerful is he that he even strikes fear into the heart of Netero. This makes him one of the interesting characters in the HxH world.
RELATED: Understanding Saitama's Power Level – How Strong Is He?
Are these the most powerful characters in Hunter x Hunter?