Who is the strongest character in One Piece? Find out here! From Luffy to Kaido and beyond, we rank the toughest character contenders in this ultimate list.
RELATED: How To Watch The One Piece Movies In Order
One Piece is an anime/manga series that has been running for just over 23 years. Following the Straw Hat Pirates, the series tells the story of Monkey D. Luffy and his journey through the Grand Line on a quest to become the Pirate King.
The TV show has many weird and wonderful characters whose anatomy often makes zero sense and whose powers are seemingly undefeatable. With each character's new modifications – such as gaining devil fruit powers or turning their whole arm into a canon just because they can – they become stronger and more challenging to defeat. Let's look at some of the strongest One Piece characters.
RELATED: 15 Best Anime Romance Movies Everyone Should Watch
9. Rocks D. Xebec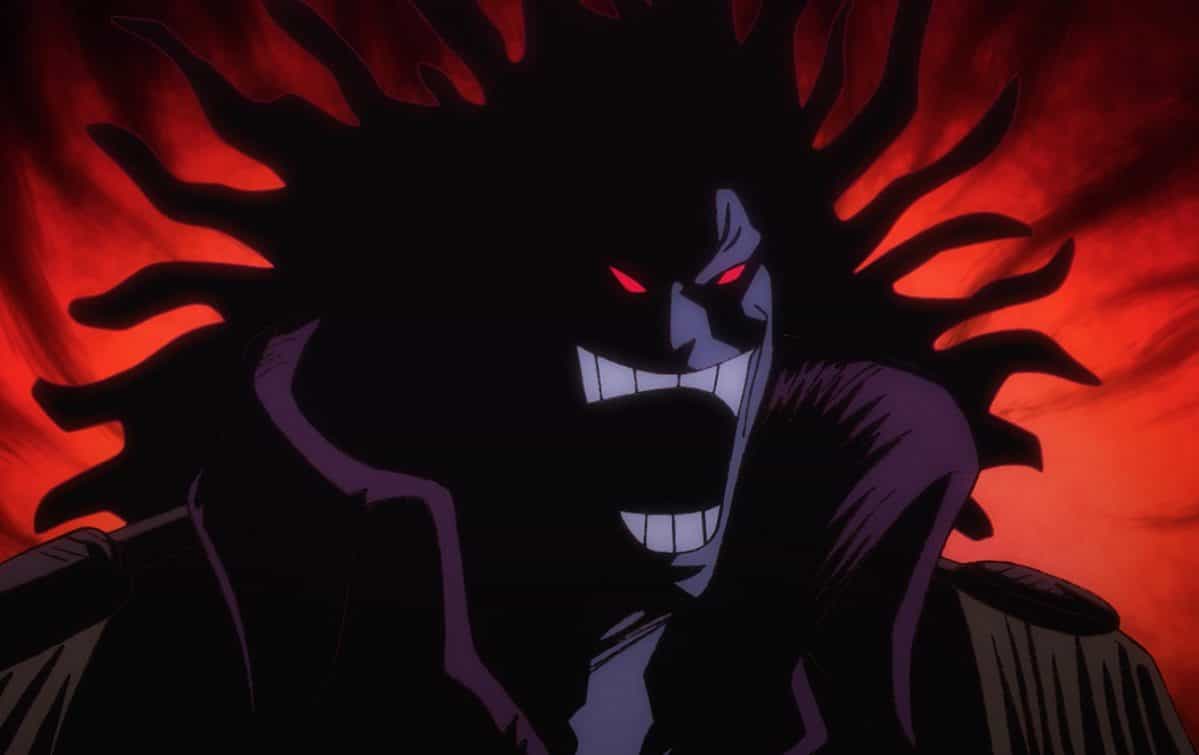 Rocks was a prominent figure in the pirate world before Gol D. Roger came into power. He was a true pirate, with unruly hair sticking up in every direction and a wide toothy smile that was the least friendly thing a sailor could come across.
He was ambitious, not caring about those he attacked as long as he gained power. He dreamed of one day being the King of the World, which he would go to any lengths to do.
His strength is unknown, but his crew consisted of many powerful pirates, meaning he was probably the strongest person of his time. Nevertheless, Xebec was a formidable pirate, and it took the combined efforts of Gol D. Roger and Monkey D. Garp (the hero of the Marines) to defeat him.
Rocks was an incredibly intelligent pirate who studied many subjects and began to unravel the secrets of the World Government. He often wielded a sword as he led his crew on a path of destruction. After the formidable pirate captain's passing, many of his crew would become prominent figures among pirates and make a name for themselves outside their captain's legacy.
His reputation in the One Piece world and the Marines' determination to erase his legacy from existence prove that he was one of the strongest characters in One Piece.
8. Gol D. Roger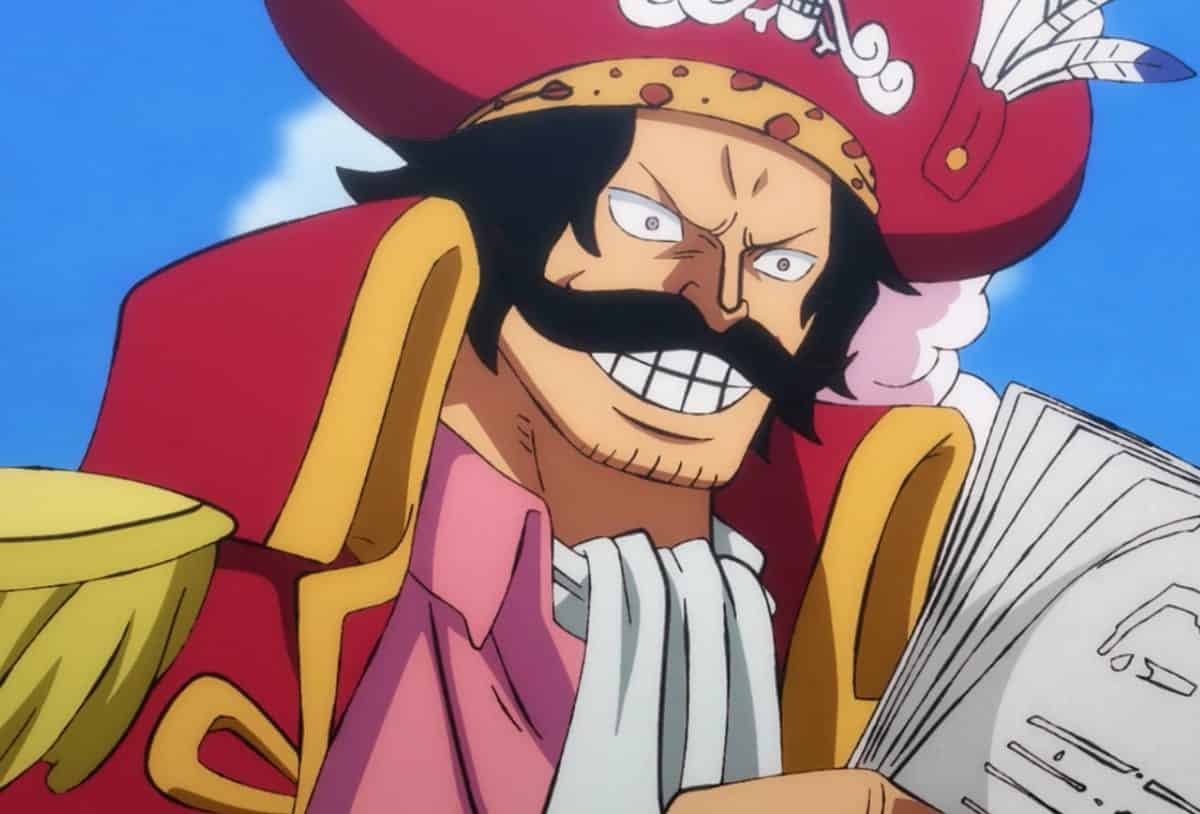 Before his passing, Gol D was the Roger Pirates' captain and the Pirate King Title holder. Roger knew he would go out from an incurable disease soon after he conquered the Grand Line, so he disbanded his crew and turned himself. Much to the World Government's displeasure, this resulted in the Golden Age of Pirates.
He was a very tall man with a prominent moustache and intense eyes. He once wore the straw hat that Shanks gave to Luffy. He was fearless, always seen with a smile and never willing to run away from a conflict. Some characters have compared Roger's personality to Luffy's.
If he wanted to make someone a member of his crew, he would consistently hound them until they eventually gave up. Silvers Rayleigh was the first victim of Gol D. Roger's personality, and the two became best friends soon after Rayleigh joined Roger's crew.
Even though Monkey D Garp was a Marine and one of his enemies, Rogers trusted him enough to tell him the name of his lover in hopes that when he passed, Garp would ensure the safety of his son Portgas D. Ace.
Roger was also quick to anger, especially when someone insulted his crew, and when he was angry, he showed no mercy to his enemies. He once dealt with an entire crew of pirates for an unknown reason.
Gol D. Roger is one of the strongest One Piece characters. He sent Kozuki Oden flying with little effort and was often easily matched in strength against Edward Newgate. Even while dying from an incurable disease, he managed to conquer the Grand Line in three years and was able to stand against Whitebeard for three days straight before they called a draw.
His sword skills were enough to overpower Kozuki, and he was one of the few people who could use all three types of Haki.
7. Shanks
Red-Haired Shanks is one of the Four Emperors of the New World and captain of the Red Hair pirates. His pirate career began when he was an infant aboard Gol D. Roger's ship. He was the one who accidentally let Luffy eat the Gomu Gomu no Mi Devil Fruit as a child and sacrificed his left arm to save young Luffy. He also gifted his straw hat to Luffy as part of a promise to meet him again someday.
Shanks has always been very laid-back, even when insulted to his face. He travels around the world with his crew drinking and partying and is so charismatic that he convinced Dracule Mihawk to join one of his parties. However, if you threaten those closest to him, Shanks becomes very intimidating and downright scary.
He is one of the few characters who can use all three forms of Haki. Characters who have willingly taken on Whitebeard refuse to face Shanks, proving that he is one of the strongest characters in One Piece. Not even Blackbeard, with his original power, strengthened by the power of the Gura Gura no Mi and his crew, would willingly take on Shanks.
He has earned Sengoku's respect and even gained an audience with the Five Elders. In addition, he has incredible stealth skills, proven when he got into Mary Geoise wearing only a cloak, a feat that was considered impossible.
His strength rivalled that of the strongest swordsman in One Piece, Dracule Mihawk, and with only one arm, he could match Whitebeard. He also had no trouble defending himself against Akainu's magma fist using the combined strength of his physical strength and Busoshoku Haki. In addition, he is incredibly fast, both in the sea and on land and has an incredible pain tolerance.
Shanks is not someone you want to face in battle, especially when he's angry.
RELATED: 53 Intriguing Dragon Ball Z Character Facts You Must Know
6. Edward Newgate / Whitebeard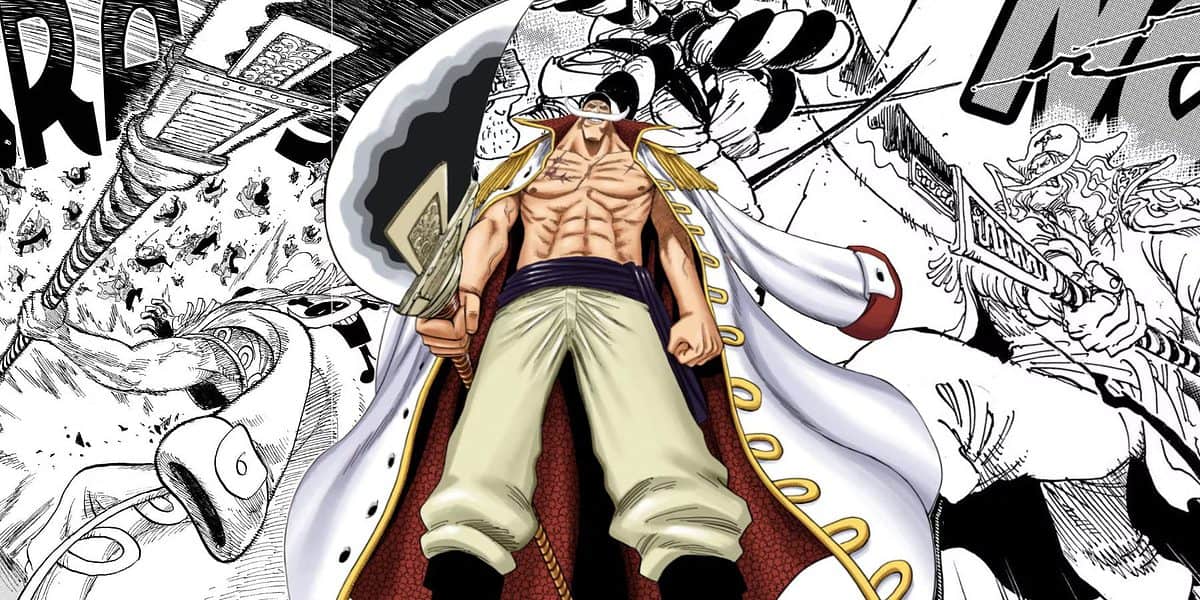 The captain of the Whitebeard Pirates became known as the "Strongest Man in the World" and the "Man Closest to One Piece". He was a member of the Rocks Pirates and one of the Four Emperors of the New World before he passed during the battle of Marineford.
Before he commanded his own ship, he was carefree and cheerful. Growing up as an orphan, he saw his family as the greatest treasure a man could possess. But, as he gained a reputation, people began to see him as arrogant and overconfident, making rash, headstrong decisions for no reason.
Despite this, he was a compassionate man and was unafraid to sacrifice himself for the sake of those he thought of as children. This care earned him the undying loyalty of a crew that considered him their father. He went to great lengths to ensure his family's safety, and while he would accept one of his crew leaving him for another captain, Newgate would do it with much reluctance and annoyance.
Edward Newgate was one of the strongest characters in One Piece. He was one of the few people able to take on Gol D. Roger and held the second-highest bounty in recorded history, sitting just behind Roger's bounty.
In his old age, he could defeat Ace (even in his sleep) and engage in combat with Aokiji, Kizaru and Akainu, even with his drastically diminishing health. His reputation alone was enough to keep pirates and slave traders away from Fish-Man Island after he claimed it as his territory.
Assisted by his Devil Fruit abilities, Whitebeard could effortlessly defeat characters like John Giant, move at incredible speeds despite his large size, and keep going despite the numerous life-threatening injuries he suffered. He could easily take out a Warlord of the Sea, even in his weakest State. He could use Haoshoku Haki, Busoshoku Haki and Kenbunshoku Haki in addition to his Devil Fruit powers.
Whitebeard passed away standing, a testament to the strength and power of the late pirate captain who would do anything for his crew.
5. Blackbeard / Marshall D. Teach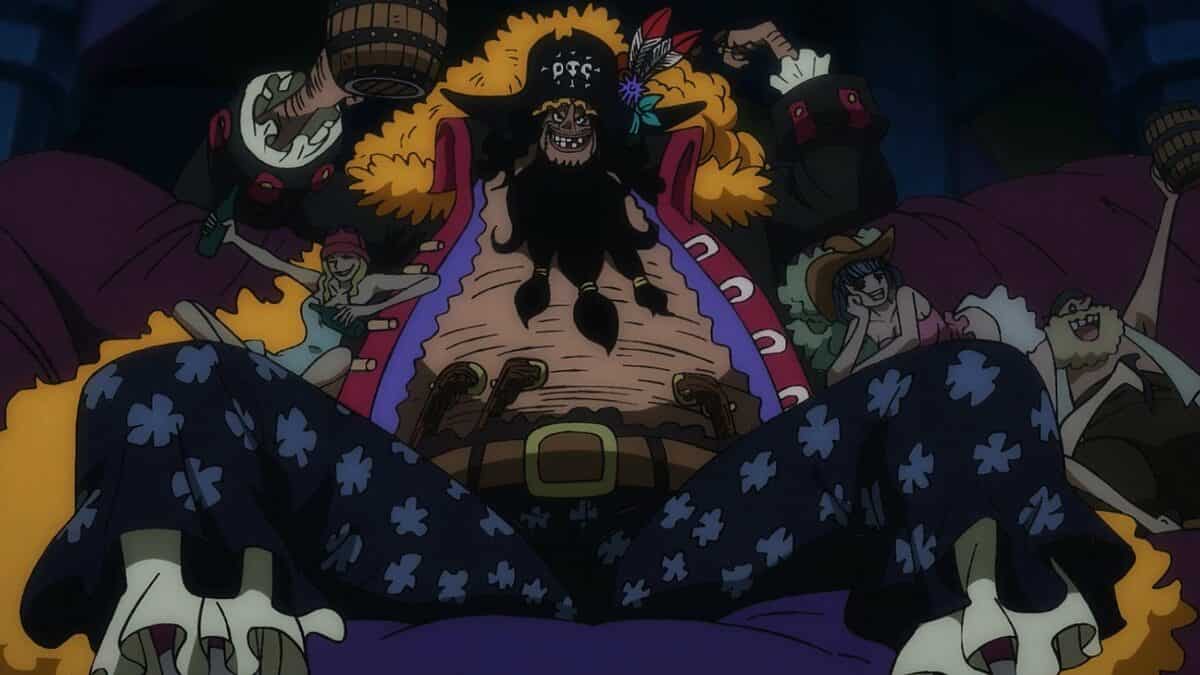 The captain-turned-admiral of the Blackbeard Pirates is the only person known to possess the powers of two Devil Fruits. He is one of the main antagonists in the later chapters of the One Piece series. Teach is a bit of a contradiction. While he can be strong, fearsome and dangerously intelligent, he can also be weak, and ridiculous. He joined the Marines to get into Impel Down and gain new members for his crew.
He is devious, forcing pirates to face each other and allowing only the strongest to join his crew. However, he is occasionally seen as compassionate and willingly takes on an duel meant for his crew. While he is power-hungry and will do anything to become king of the pirates, he is also a coward.
He is one of the strongest characters in One Piece, earning his spot as one of the Four Emperors. He is the one that gave Shanks his scar, and this happened before he had eaten the Devil Fruit. His bounty is the second highest of the Four Emperors, and even Silvers Rayleigh has admitted that he would not stand a chance against Teach.
He is an expert tactician, willing to wait as long as necessary before he makes a move (he spent two decades as a member of Whitebeards crew just to increase his chances of getting his hands on the Yami Yami no Mi). He can use Busoshoku Haki and Kenbunshoku Haki against his opponent and wields a flintlock pistol and, in the past, a claw weapon.
4. Monkey D. Luffy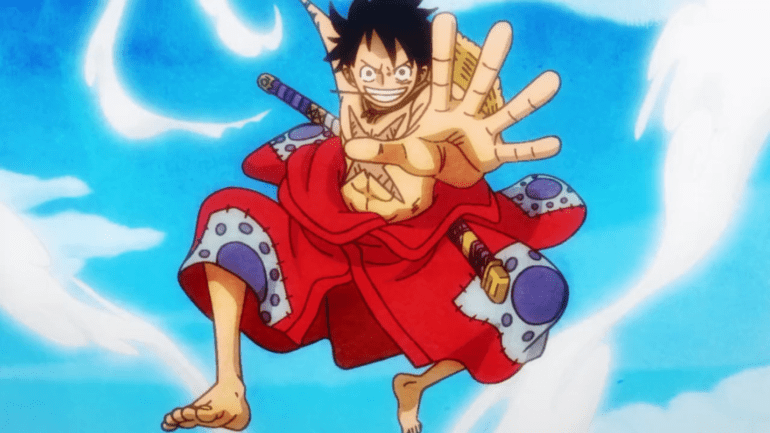 The captain of the Straw Hat pirates is the anime's main protagonist who hopes to become the Pirate King and have the most freedom in the world. He is the son of the leader of the Revolutionary Army, Monkey D. Dragon and the sworn brother of Portgas D. Ace and Sabo.
He is one of the strongest characters in One Piece. Not only can he wield his seemingly unthreatening Devil Fruit powers offensively, but he's also one of the only Devil Fruit users to awaken his Devil Fruit. In addition, he is also one of the few who can wield and has mastered all three forms of Haki.
He has gone up against numerous global powers and come out victorious in most of them. However, his exploits have earned him a reputation for being "reckless" and the wrath of the World Government, Fleet Admiral Sakazuki and the Marine Headquarters.
Luffy is a fearless, righteous leader with a carefree attitude and an adventurous spirit. He loves his food, can be incredibly stubborn – especially when recruiting people for his crew – and shows mercy towards those who have earned his respect. He does have an unfortunate lack of common sense, but he makes up for this with his sheer optimism and unwavering belief in himself.
Though Luffy always enjoys a good tussle, if he does not consider someone his enemy, he will refuse to face them, choosing to talk it out or run away. He has become more serious over the course of the anime, but he usually acts the same as he always has.
He doesn't use weapons, instead preferring to use his Devil Fruit Powers and Haki.
3. Kaidou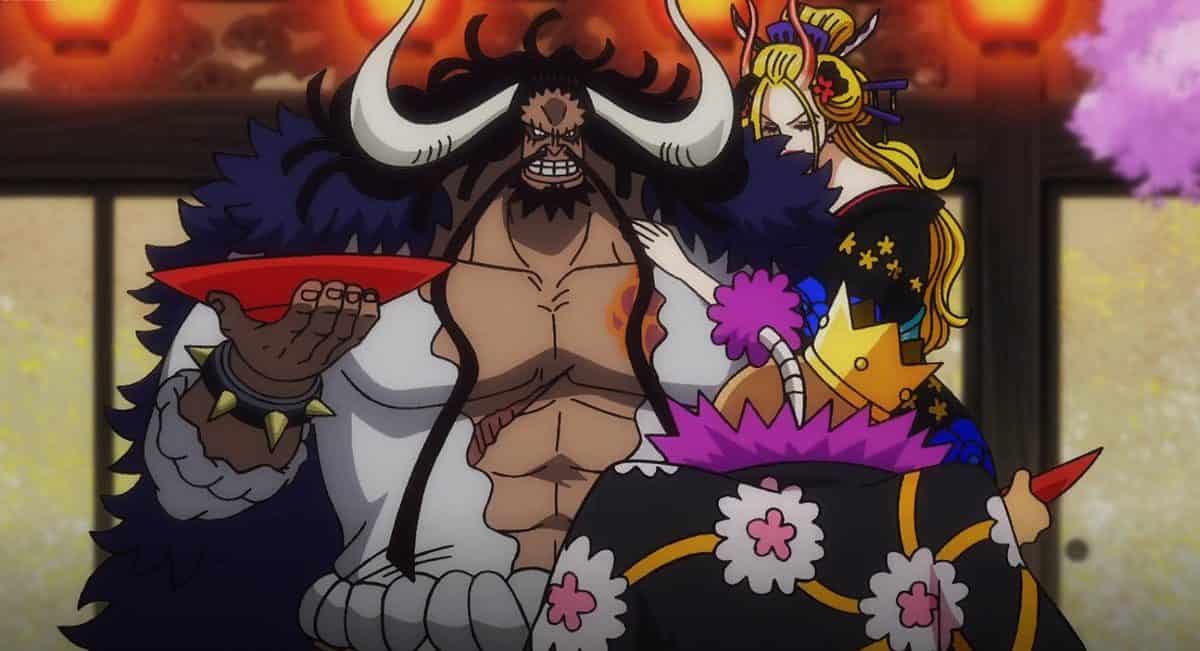 Considered the "Strongest Creature", Kaidou is a former Emperor of the New World and the father of Yamato. He ate the Uo Uo no Mi, Model: Seiryu and went on to form his own crew and a powerful military force.
He is exceptionally tall, dwarfing normal humans with his insane height, and has horns, one of which broke off during his battle against Luffy. The pirate is aggressive and cares very little about anything. He wants to start the largest conflict the world has ever seen to make up for the mundanity he feels living his life. He is unable to be defeated and loves to drink (though this often results in him having very intense mood swings).
He is aggressive and arrogant, but he does have honour during battle. He is intolerant of foul play, punishing those who interfere with his battles.
He is one of the strongest characters in One Piece and has the third-highest bounty in history. Kaidou was already powerful as a teen, but his power only grew as he got older, and he has been recognised as one of the only people who can stop Black Beard.
Kaidou has only been injured twice in his life and has lost eight battles. He broke past the defensive power of Luffy's Gear 4 and sunk several massive ships single-handedly. Kaidou has been interrogated, but nothing managed to defeat him. The only people able to injure him were the legendary samurai Kozuki Oden and the combined efforts of Luffy, Law, Eustass Kid, and Roronoa Coro.
Kaidou can transform between a massive Azure Dragon and a human-dragon hybrid form. But, unfortunately, very few can take him on and live to tell the tale. He also uses Haoshoku Haki and Busoshoku Haki.
RELATED: 10 Notable Characters in Demon Slayer: Kimetsu no Yaiba
2. Big Mom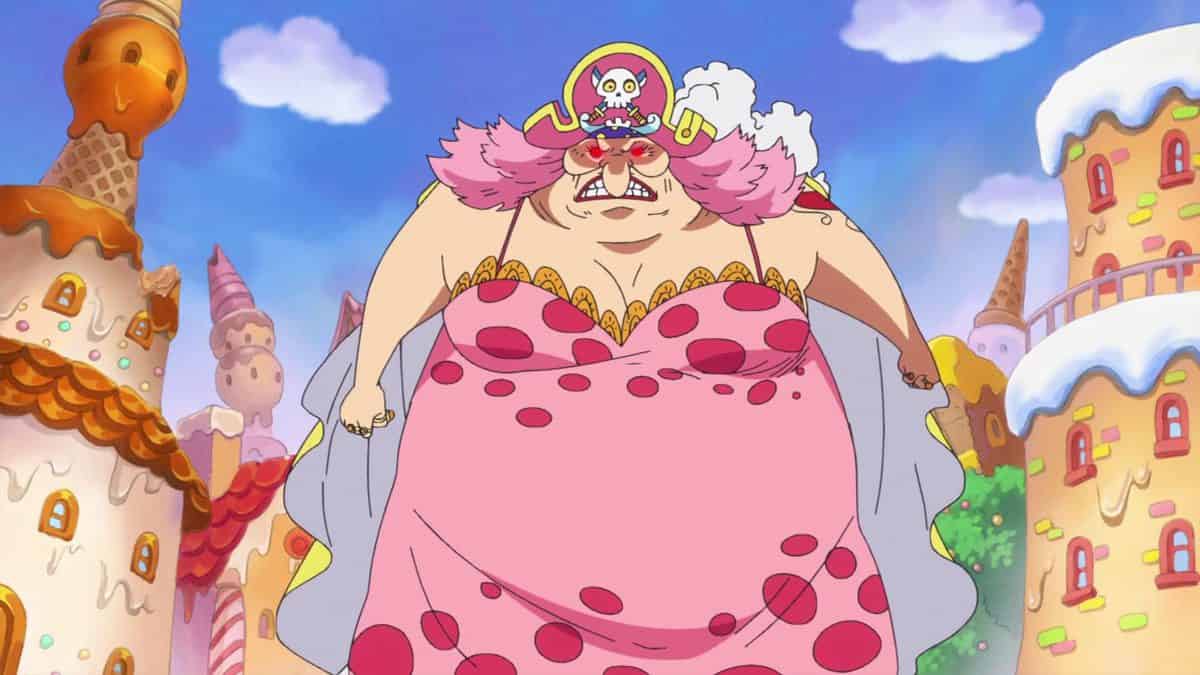 Charlotte Linlin is the captain of the Big Mom pirates and the creator of Homies. She was a core member of the Rocks Pirates, easily earning her the title of one of the strongest characters in One Piece.
She was once a kind-hearted little girl who tried to help people. But unfortunately, her strength was too much for her to handle, and attempts to be helpful often had dire consequences.
She grew to become shrewd because no one taught her any morals; some often took advantage of her naivety and inhuman strength. She is a greedy woman obsessed with sweets and willing to destroy entire countries if they fail to give them to her.
Despite her more childish personality, Big Mom is highly talented and an expert tactician. She is more than happy to betray people to get what she wants. Her influence in the world of One Piece meant she could easily gain intel on those she became interested in and would often use said intel to make threats and demands.
She was born with unnatural strength and would often accidentally hurt someone. However, very little threatened her; she could take out entire cities and mortally wound giants effortlessly.
She's durable and can withstand cannon fire without injury. She is fast and can release an ultrasonic scream that incapacitates those around her. Her Devil Fruit powers allow her to shorten the lifespans of those who fear her and steal their souls to give life to other objects, creating Homies. She can also use all three forms of Haki.
Despite her incredible strength, Big Mom is prone to mental breakdowns. If her portrait of Mother Carmel becomes damaged, she will break down and become completely oblivious to everything going on, leaving her open to attacks.
1. Sengoku the Buddha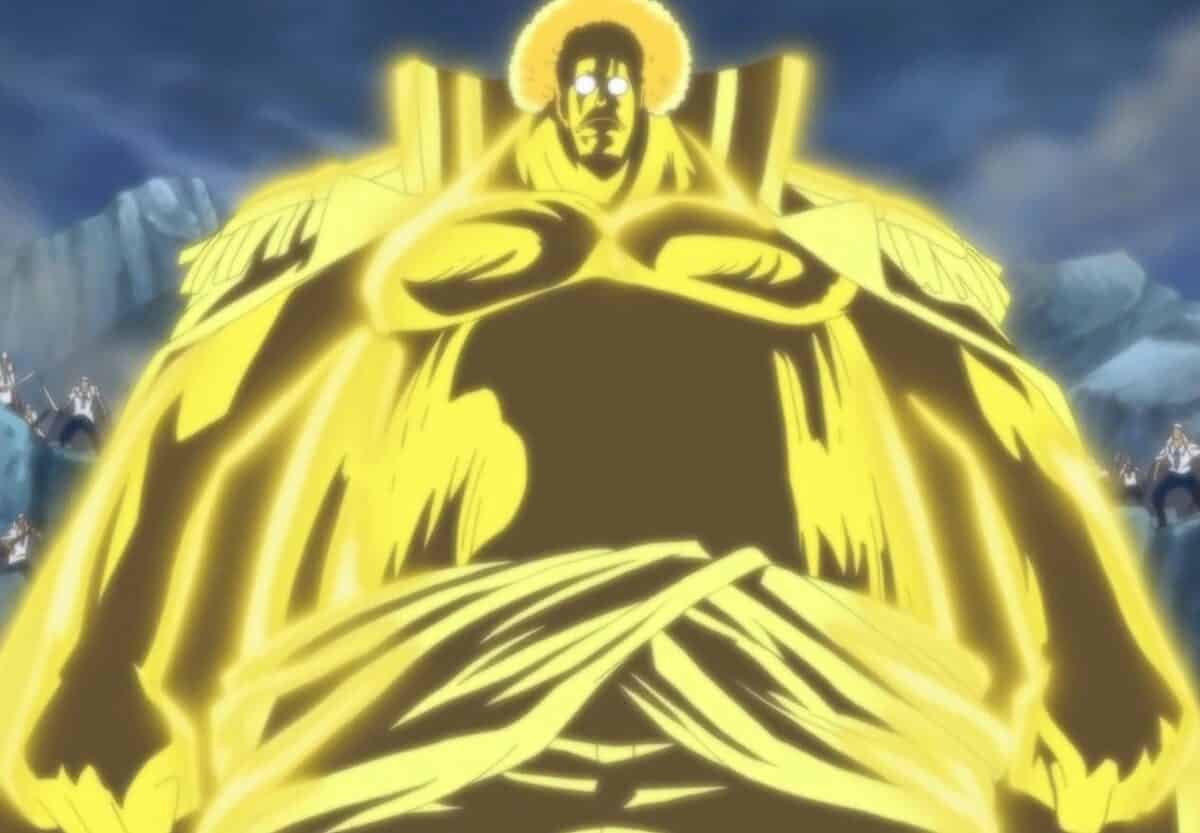 Sengoku is a retired Marine fleet admiral. He raised Donquixote Rosinante and X Drake as his sons and is one of the three main antagonists of the Marinefold Arc. He was loyal to the World Government and never questioned them until they tried to cover up the Impel Down incident.
He was an incredibly intelligent man who became concerned about the Straw Hat Pirates and followed their movements. However, he often becomes frustrated with the Monkey family and almost took this frustration out on Garp several times. Sengoku is a relatively calm man but more than capable of extreme violence.
He is one of the strongest characters in One Piece and of his generation and was held in high regard by Gol D. Roger. Sengoku is a tactical genius.
His strength was enough to hold back Garp with one hand even before he gained Devil Fruit powers. After eating the Hito Hito no Mi, Model: Daibutsu, he knocked away all the Blackbeard Pirates. He is also able to use all three forms of Haki.
RELATED: One Punch Man Season 3 Release Date, Trailer, Story, & News
Who is your favourite of the strongest characters in One Piece?