The Marvel Universe has many incredibly powerful, larger-than-life characters to choose from. A few, however, stand head and shoulders above the rest. Their incredible powers are incalculable and far beyond comprehension. Here is our list of the most powerful characters in the Marvel comic book universe (not the cinematic universes). Hint: It's not Iron Man, The Incredible Hulk, Black Widow, Thanos (The Mad Titan), The Guardians of the Galaxy, Thor (the god of thunder) or Black Bolt.
RELATED: The 12 Most Powerful Characters In The DC Universe
15. Vulcan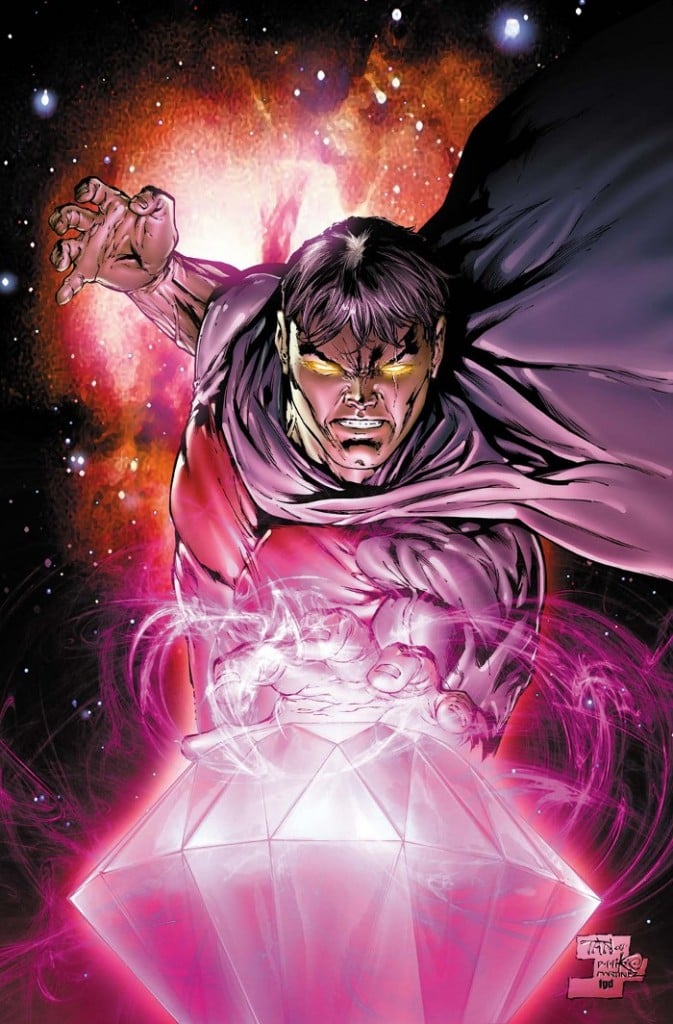 Gabriel Summers was the younger brother of Alex and Scott Summers, born on the Shi'ar throne world after his mother was assassinated by the planet's ruler D'Ken. After he was aged into his prime at an accelerated rate, he was sent to Earth as a slave for one of D'Ken's hands on Earth, but he managed to escape and was later found by Moira MacTaggert. Under her guidance, he learnt how to use his developing powers and would later join the X-Men under the codename Vulcan, after the Roman god of the forge, and meet his older brother Scott.
Vulcan was declared an Omega-level mutant after M-Day (when he was exposed to a burst of mutant energy thanks to the Scarlet Witch) and has an extensive array of powers, including energy manipulation and absorption, flight, healing, power suppression and psionic resistance. Ed Brubaker, his creator, said he could control the seven elements (fire, earth, electricity, wind, water, darkness and light) and even magic.
As Emperor Vulcan, Gabriel once battled the X-Men, Inhumans and Starjammers simultaneously. He is definitely one of the strongest Marvel characters.
14. Skaar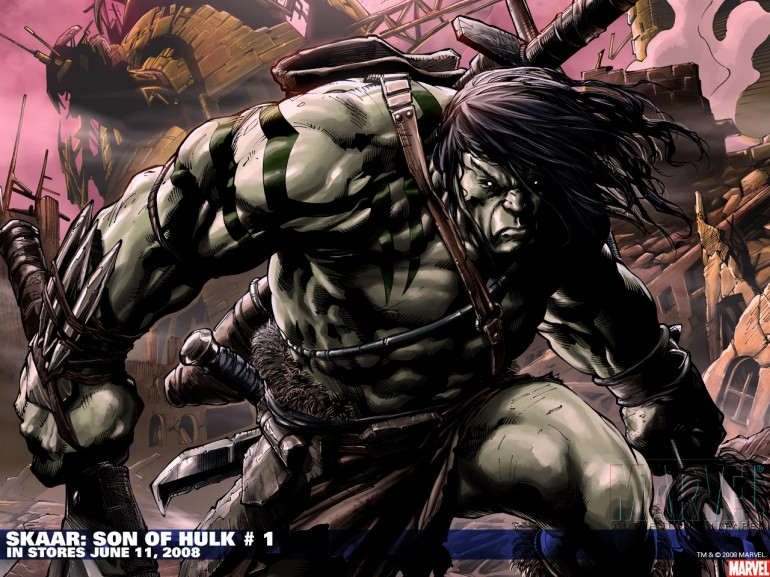 As the son of the Hulk (Bruce Banner) and Caiera the Oldstrong (one of the few Shadow People that possessed the Old Power), Skaar possesses incredible strength, surpassing even that of his father in some realities. Skaar's growth rate was exponential, having been born to look about the age of a young boy and growing to be a young adult within a year. He was raised by Old Sam, who found him shortly after his mother's people had tattooed him.
A powerful character, during his time on earth, Skaar was further trained by his father. Banner had him battle beings like Juggernaut (whose armour Skaar managed to crack before he threw him into outer space after realising that he wouldn't be able to stop him. This displayed his ability to use his strength and intelligence in battle) and Daken (the son of Wolverine).
Skaar is a highly intelligent character with the combined powers of his mother and father. While most of his powers are from Hulk (his superhuman strength and stamina, Invulnerability and a healing factor that rivals Wolverine), he also possesses the Old Power like his mother. Not only can he manipulate the earth, stone and lava of a planet, but he can turn his body into stone and see the actions of everyone who had walked on the planet Sakaar (his birth planet) in the past forty days using a form of retrocognition.
The character was recently introduced in the Marvel Cinematic Universe when he appeared in the final moments of the She-Hulk finale.
13. Odin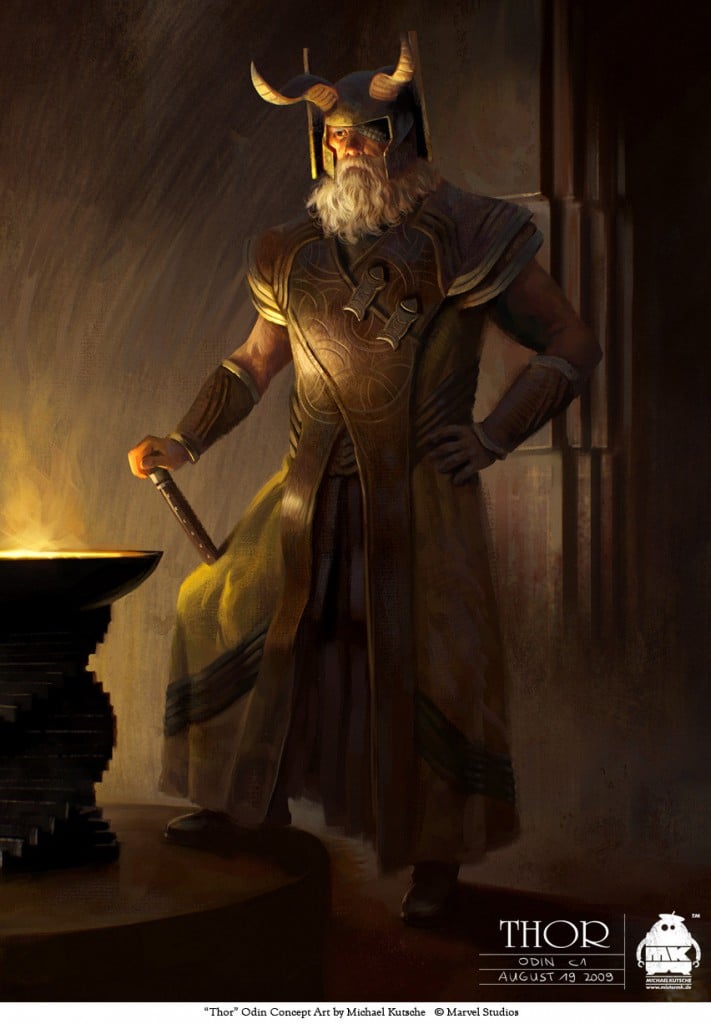 Odin Borson is the king of Asgard and the father of Thor (and Loki, depending on how the god of mischief is feeling). The origin of the All-Father is not very well-known. Often changing, he only ever tells the tale through short stories. Odin is the most powerful Asgardian alive and was worshipped as the god of Wisdom by the people of Midgard for a long time.
Due to his Asgardian origins, the old god possesses several powers that make him far more powerful than many characters in the Marvel universe. Alongside a regenerative healing factor, which allows him to heal much faster than any other Asgardian, and immortality, he has superhuman strength, speed, agility, reflexes and stamina.
Of all his powers, his most iconic ability is the Odinforce, which allows him to perform numerous magical feats that show off his incredible strength. Odin has become so skilled with this power that he can use it during combat when going against characters like the Silver Surfer and Thanos simultaneously.
The only disadvantage of his powers is the necessity to fall into Odinsleep, a state of deep sleep in which he regains his strengths so he can continue to use his powers without taking strain. When in this state, Odin is at his most vulnerable and is thus guarded by his most trusted men.
Odin is definitely one of the strongest Marvel characters ever created.
RELATED: The 18 Most Powerful DC Villains
12. Hercules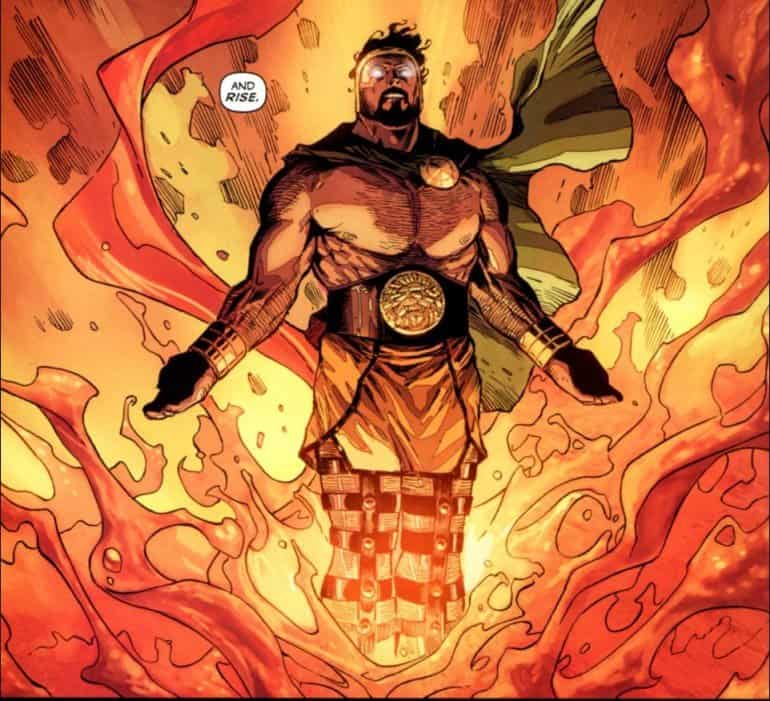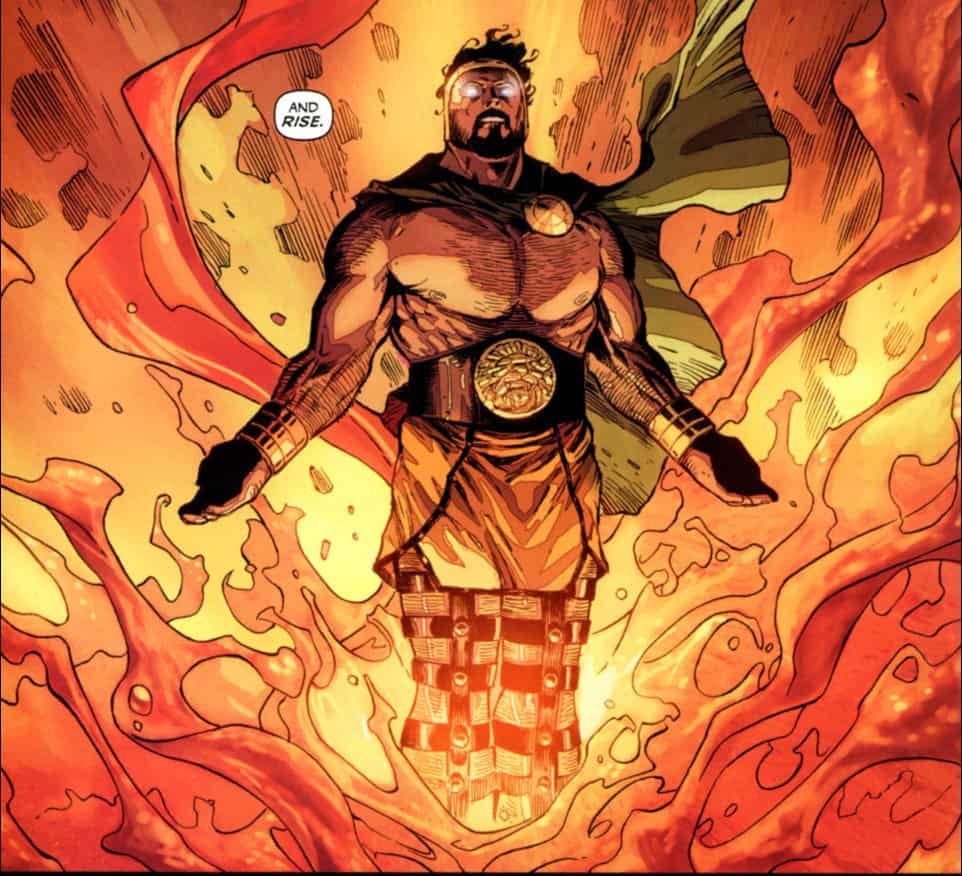 Hercules (originally named Herakles to honour the goddess Hera) was the son of Zeus and Alcmena of Thebes. Even as a baby, Hercules possessed the strength of a god and easily thwarted any attempts Hera made on his life. He was trained in all forms of combat by his adoptive father Amphitryon and would become a great warrior in the ancient world, eventually proving himself worthy of becoming a god and gaining immortality.
He has grown to be one of the strongest characters in Marvel at over 3000 years old, his strength surpassing Thor and Hulk (though this makes sense given that he is the god of Strength). His godlike strength once allowed him to pull the entire island of Manhattan, which weighed 99,000,000,000 tons. In addition, he is almost entirely invulnerable, his skin unable to be pierced by conventional bladed weaponry thanks to the density of his tissue and his heritage as a half-god. Hercules has also been able to withstand the cosmic blasts from a Nova and survive in space unaided.
Hercules (considered the physically strongest character) is highly susceptible to his rage, which makes it impossible for him to control himself fully and has caused him to harm his loved ones in the past, and substance abuse, which he uses as a crutch to deal with his grief and guilt.
11. Grandmaster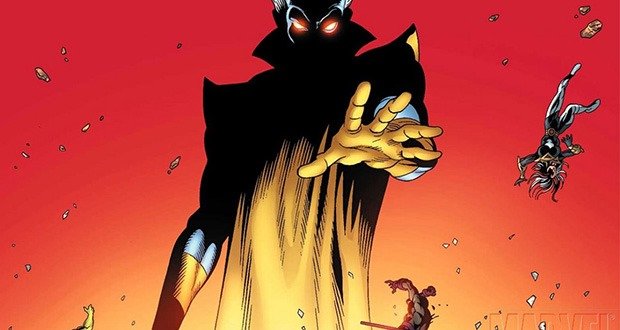 The Grandmaster, otherwise known as En Dwi Gast, is one of the Elders of the Universe and the last of his ancient race that has been rendered essentially immortal due to his obsession with playing games (if he were to give it up, it could prove to be fatal). He spent his incredibly long life playing games and searching for new forms of entertainment, mastering every one he came across.
Being one of the Elders of the Universe, the Grandmaster possesses The Power Primordial, residual energy from the Big Bang. He spent years training with it, and it granted him several superhuman capabilities, including mental (superhuman intellect and psionics), physical and energy manipulation (which he can use to resurrect the dead and manipulate the matter of objects as he chooses).
Thanks to his games, En Dwi was the hand behind many battles in the Marvel universe. For example, he was the cause of a crossover battle between the Avengers and the Justice League. Those who play against him can be sure that he will never cheat and that he will always stay true to his word (although some characters like Kang the Conqueror learned the hard way that he tends to be quite literal when he makes his promises, so one ought to be careful of their wording).
10. Galactus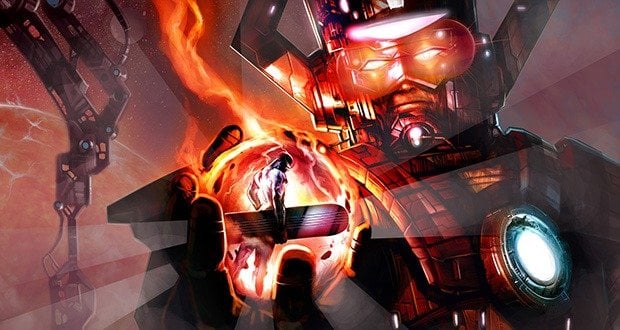 He was known initially as Galan, a member of the Taa-an people who decided to travel to the centre of the universe, where he came across the cosmic egg and the Sentience of the Universe. He entered the Cosmic Egg and was reborn into the Marvel Universe as Galactus, the Devourer of Worlds.
Galactus (who has unlimited cosmic power) has an insatiable hunger which he appeases by consuming the energy of different planets (in other words, he eats entire planets). To find suitable planets, he appoints Heralds, who he empowers with the Power Cosmic and sends them to scout ahead. His most famous herald was the Silver Surfer, and one time he even appointed Deadpool (who he got rid of almost immediately because of how annoying he was).
Besides possessing the Power Cosmic and having almost limitless godlike powers, Galactus is also an omnipotent entity with immeasurable power. At his most powerful, the Devourer of Worlds was able to battle against four Mad Celestials. As a result, the Nova Corps has declared him a universe-level threat.
He also possesses technology that works with his biology and is perceived as the species of whoever is looking at him. For example, a human would see him in human form.
Ask the Fantastic Four; Galactus definitely deserves a place on the list of the strongest and most powerful Marvel characters ever created.
9. Magus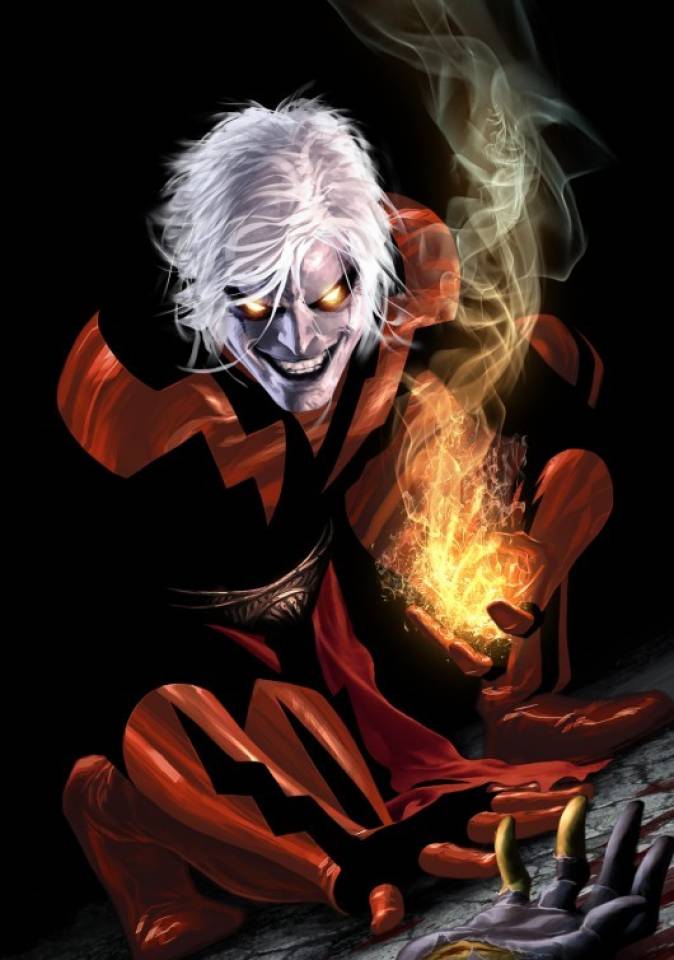 To create a champion of life that would be able to challenge Thanos (the champion of Death), Chaos and Order created an evil version of Adam Warlock known as Magus by educating an out-of-time Adam Warlock in their ways and driving him to madness. Magus had been wiped from existence due to interference from Thanos but was brought back when pieces of Earth-7528 merged with Earth-616, springing from the evil part of Adam Warlock.
Magus's powers are equal to that of Galactus'. He possesses the same powers as Adam Warlock as well as a couple of his own, including the ability to shape-shift, which allows him to become virtually any substance, size, shape and colour, immortality and the ability to teleport. While his power levels may change depending on the form he takes on, at his most powerful, Magus is capable of splitting a star in two.
8. Mikaboshi
Amatsu-Mikaboshi is a primordial being imprisoned in the Shinto underworld known as Yimo for eternity and considered the Japanese god of evil and chaos. The Chaos King is an offshoot of Oblivion that embodies the void that existed before the universe began and is the counterpart to Eternity. As an abstract being, he was greater than even Odin.
Mikaboshi is an extremely intelligent entity with great superhuman agility, durability, endurance, super strength and speed, and recuperative abilities. In addition, he is able to wield a potent form of dark Japanese magic and can project energy at a level that rivals even Zeus.
7. Cyttorak
Cyttorak is an extremely powerful being that has also been known as the Lord of Oblivion, Master of the Raging Storm and the Destroyer. Heralding from the Crimson Cosmos, Cyttorak is an omnipotent being and one of the most powerful magical beings in the entire Marvel universe and is the source of power for many elite sorcerers and magicians, including Doctor Strange.
He created the Crimson Gem, an object that would act as an artefact for his avatar on earth: Juggernaut, an agent of chaos determined to destroy everything in their path. He uses his avatars in battle and is worshipped by a collection of elf-like beings.
6. Phoenix Force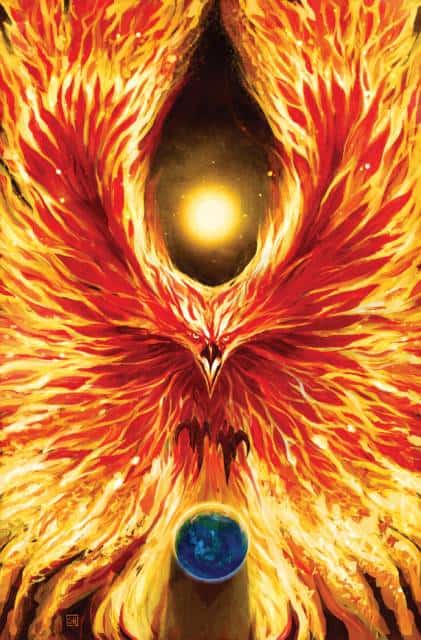 The Phoenix Force is one of the oldest and most powerful cosmic entities in the universe, representing the forces of creation and destruction. It predates even darkness and is said to be the entity from which all living things were born, existing across all the realities in the Multiverse.
The Phoenix is one of the most feared forces in the entire galaxy, able to change and alter reality or completely destroy it if it chooses. Its whole purpose is to get rid of that which doesn't work.
The Phoenix Force has taken on several hosts over the years. A couple of hosts were able to take control of the powers of the Phoenix and focused more on its power of creation; many were unable to resist the destructive impulses that came with the Phoenix and would go out of control from the power they were using, becoming the Dark Phoenix that would lead the universe to fear the Phoenix Force. Some of the Phoenix's most frequent hosts included Jean Grey, Rachel Grey, Emma Frost and Professor X.
The Phoenix Force has been declared an Omega-Level Threat and an Extinction-Level Threat. She is definitely one of the most powerful Marvel characters.
RELATED: Most Powerful Weapons In The Marvel Universe
5. Franklin Richards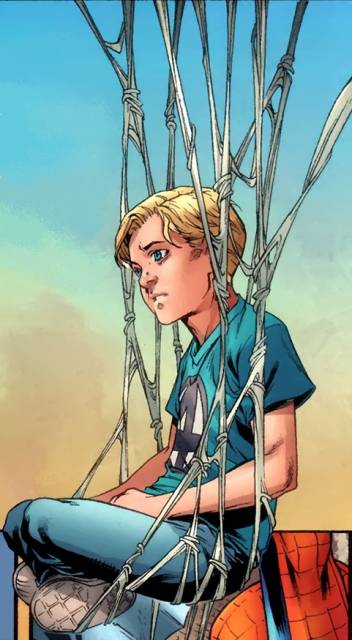 Franklin Richards was among the most powerful in the Marvel universe, even from a young age. He is the son of Reed Richards and Susan Storm, said to be an impossible birth due to the circumstances that granted his mother her powers. When he was born, the radiation that had given Sue Storm and Reed their powers affected Franklin and allowed him to alter his anatomy and give himself an artificial X-Gene.
As an Omega-level mutant, Franklin had god-like abilities that allowed him to warp reality and control numerous forces that affect the state of the universe as he chooses. In addition, Franklin had great psionic powers and could age himself up and down (causing much confusion among fans about his actual age).
Franklin Richards is considered the strongest mutant ever to exist, with powers that are equal even to Celestial beings. As far as powerful mutants go, he is at the top of the list.
4. Eternity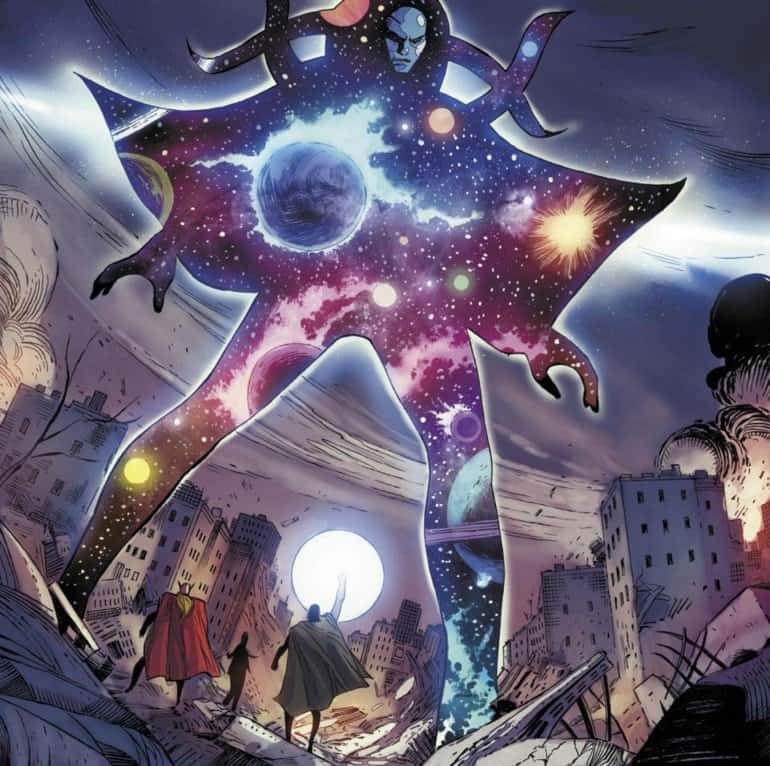 First appearing in Strange Tales #138, Eternity is a being that embodies Earth-616's portion of the universe and is a personification of time. He is considered the twin brother of Infinity and a sibling of Death and Oblivion.
He is an extremely intelligent being and can manipulate several forces in the universe, including energy, matter, reality, space, time and magic. He is omnipresent and has been ranked above several powerful abstract entities, including Lord Chaos, Sire Hate, Mistress Love and Master Order.
3. Living Tribunal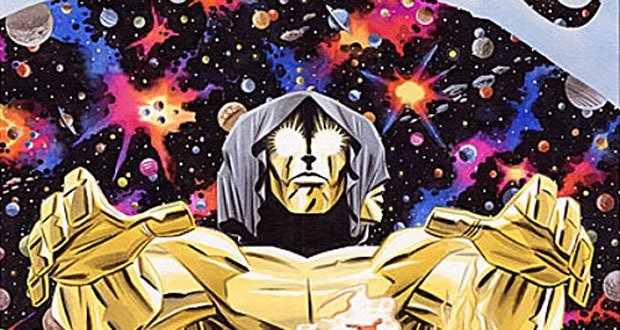 There is only one version of the Living Tribunal in the Marvel Multiverse because he is the embodiment of it. He manifests as a being with three faces, each representing Necessity, Equity and Just Revenge, who has to agree with himself before intervening in anything.
The Living Tribunal is an omnipotent being that was created by One Above all to maintain the structure and balance of the multiverse and enforce its judgement when it begins to tip out of order, able to obliterate an entire inhabited planet if it restores balance.
He is significantly more powerful than both Eternity and Infinity and incredibly intelligent. With absolutely limitless powers, he can erase entire realities and nullify even the powers of the Infinity Gems simultaneously, meaning Thanos is not even willing to engage in combat with him.
The only being that has managed to defeat him is Beyonder.
2. Beyonder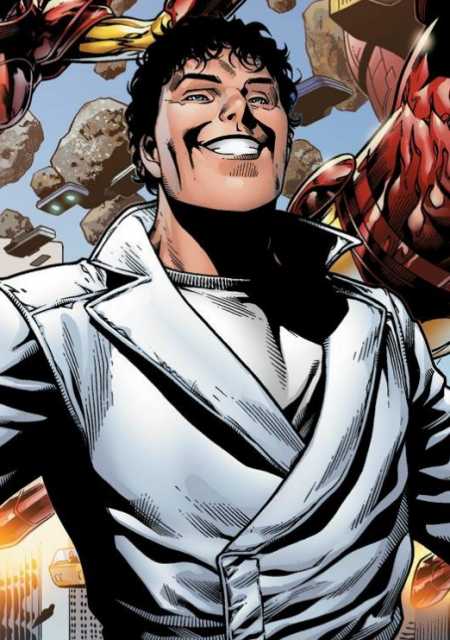 Beyonder is one of the most powerful of all the Marvel abstracts. Characters like the Celestials, the Supreme Cosmic Beings and the Living Tribunal are at his mercy. As a child, he had a universe explicitly created for him and, for a long time, believed that his universe was everything that existed.
When a hole was poked in his universe, he saw Earth. After observing it for a while, he took over the planet with a mere thought, started the Secret Wars and created Battleworld, where many heroes and villains were forced to battle one another.
Beyonder has several powers, including psionic abilities that allow him to scan the minds of an entire world, erase people's memories and neutralise the psychic probes from even the most powerful telepaths.
His ability to warp reality is so powerful that he can simply will any harm that is done to him to be repaired. He can also teleport and fly and easily gain knowledge about the entire Multiverse.
The only Marvel character more powerful than Beyonder is the One-Above-All.
Who is the most powerful Marvel Character?
1. One-Above-All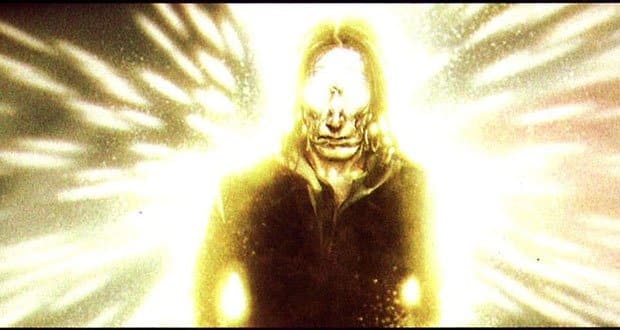 Essentially, the god of Marvel, the One-Above-All, is the supreme leader of the multiverse and the ultimate source of love and good, which is why the multiverse exists in the first place. He rarely intervenes with any sort of multiversal matter, choosing to remain hidden and instead leaving any problems that arise for his servants like the Living Tribunal. He didn't even do anything when the Prime Universe was destroyed.
If he chooses to destroy what he has created, he will manifest into his other half, the One Below All, who is essentially the devil of Marvel.
The One-Above-All (who has unlimited power) is an omnipotent, omnipresent and omniscient being that is represented as all-powerful and has occasionally been portrayed as Jack Kirby. His only weaknesses are Multiversal Imbalance (which he cannot fix) and Duality. He is the most powerful Marvel character and one of the most powerful fictional characters ever created.
Who can beat One Above All? Well, nobody.
RELATED: The Most Powerful & Strongest Anime Characters Of All Time Ranked
10 Honourable Mentions:
1. Apocalypse
Stronger than Hulk, En Sabah Nur (one of the first mutants ever born) was conceived in ancient Egypt and has multiple abilities, including telepathy, telekinesis, and shape-shifting. Combining his gifts with the technology he discovered in Rama Tut's tomb and a Celestial spaceship, Apocalypse (a popular X-Men villain) soon became one of the most powerful beings on Earth.
2. Molecule Man
Owen Reese became Molecule Man after a freak accident involving an atomically powered device. With the ability to control molecules, he is able to manipulate everything in the entire universe. Using his incredible abilities, he is able to transmute objects or beings on the atomic or subatomic level. Uatu (the Watcher) once proclaimed Molecule Man as the most powerful being in the Marvel universe.
3. God Emperor Doom
Empowered by an enslaved Molecule Man, Doctor Doom became God Emperor Doom, the ruler of Battleworld. He was so powerful that he was even able to destroy a Phoenix-powered Cyclops, rip out Thanos' skeleton and even defeat an Infinity Gauntlet-wielding Black Panther.
4. Professor X
While it doesn't always seem like it, Professor Charles Xavier is actually one of the most powerful Marvel characters. With the ability to read minds, control minds and even perform astral projection, the leader of the X-Men earned his place at the top. Of course, there are variants of Professor X more powerful than the Earth-616 version. He is abilities beyond just telepathic powers.
5. Silver Surfer
Norrin Radd (aka Silver Surfer) gets his powers from the Power Cosmic – granting him superhuman strength, endurance, senses and the ability to absorb and manipulate the universe's ambient energy. He is able to time travel and enter different dimensions. He saved his homeworld from the planet devourer, Galactus, by serving as his herald. He is definitely one of the most powerful heroes.
6. Hulk
Thanks to gamma radiation exposure, when Bruce Banner gets angry and mad, he becomes a giant, green, unstoppable creature named Hulk. Able to stomp and smash everything in his path, Hulk is incredibly powerful and is able to grow substantially stronger the angrier he gets. Unlike the movies, in the comics Hulk is able to destroy planets and defeat some of the most powerful Marvel characters in epic battles. Created by writer Stan Lee and artist Jack Kirby, he has gone against Wolverine, Thor, Iron Man, and has even stood his ground against Thanos. Fans have complained that the MCU version is nowhere near as powerful as the Hulk in the Marvel comics. And that's 100% true.
7. Captain America
While some may find it hard to believe, Captain America stands as one of the most formidable figures in the Marvel universe. Aside from his incredible superhuman strength, his amazing agility, and his virtually indestructible shield, it is Cap's unwavering moral compass that defines him and even elevates him above other Marvel beings.
And even though Captain America may not possess the cosmic powers of Thor or the technical prowess of Iron Man, Steve Rogers' unyielding commitment to justice, leadership skills, and selfless courage make him a force to be reckoned with. His capacity to inspire, lead, and rally heroes around a common cause is what defines Cap as one of the greatest Avengers. It's no surprise then that he was able to wield Thor's hammer, Mjolnir.
8. Captain Marvel
It comes as no surprise that Carol Danvers, better known by her alter ego name, Captain Marvel, is undeniably among the pantheon of the most powerful characters in the Marvel Universe. Possessing a stellar fusion of Kree and human genetics, this character (created by Roy Thomas and Gene Colan) boasts superhuman strength, flight, energy manipulation, and the ability to emit devastating photon blasts. She is powerful enough to battle against gods and is able to defeat Thanos (even while he holds the Infinity Stones).
Beyond her raw power, Captain Marvel, who has extensive training as an Air Force pilot, serves as a symbol of resilience and determination. When she isn't soaring through space or leading Earth's mightiest heroes in fights against evil, Captain Marvel is inspiring young women across the galaxy.
9. Scarlet Witch
Wanda Maximoff, also known as Scarlet Witch, is a very unique Marvel character. While she is definitely amongst Marvel's most powerful characters, she appears weaker in some comics than in others. Her abilities which are rooted in chaos magic and reality manipulation, transcend the conventional power sets found in the Marvel pantheon. With the capacity to alter reality at her whim, she has both restored and shattered the universe's very fabric. That said, her MCU counterpart doesn't seem to be as powerful as the comic book version… yet.
10. Dormammu
Dormammu needs no introduction to Marvel fans. The Dread One, with a vast reservoir of dark magic at his command and an unquenchable thirst for dominion, stands as a colossal figure of power and malevolence in the Marvel Universe. As the ruler of the Dark Dimension and one of the main enemies of the Sorcerer Supreme, Dr. Strange, he is incredibly powerful. Unlike other Marvel Comics characters bound by physical forms and limitations, Dormammu is a being of pure mystical energy, making him virtually immortal and invincible in his own realm. He is definitely one of the most powerful Marvel characters of all time.
Tell us, who do you think are the strongest and most powerful Marvel characters?