No anime enthusiast can deny that they all have a waifu that they would simp over for. Waifus are prevalent in manga and anime media. Admittedly, waifus can range from being cute and innocent girls to awesome and badass women. Throughout anime history, we have seen various waifus that are extremely unique to each other in terms of personality and charm. The popularity of these characters has dominated the anime industry for more than a decade and let's take a deeper look into the anime characters that have reigned as the best waifus of all time!
RELATED: 7 Strongest & Most Powerful Female Characters in Anime
10. Mikasa Ackerman (Attack on Titan)
The badass energy of Eren Yeager's childhood friend has undoubtedly taken the viewers of Attack on Titan into a surge of endless adoration. Her nonchalant and protective demeanour towards Eren has been iconic all throughout the series. One has to be delusional if they would say that Mikasa is frail when she clearly has the strength and skill to take down towering Titans without breaking a sweat.
Also, don't let that fierce face fool you because she can also be as soft as any waifu on this list. She is very sentimental and attaches emotional value to anything she receives.
9. Yor Forger (Spy X Family)
Now who doesn't want a deadly assassin as their foster mother? Well, not everyone but that still sounds badass. So Anya sure is one lucky kid to get adopted by Yor Forger.
Despite having the capability to kill someone in just a second, Yor isn't that intimidating at all. Yor is a kind person if we disregard her night job. She has a strong maternal instinct and is also very protective of her family which is always a plus for any waifu.
RELATED: Are These The 5 Best Anime Series Of 2022?
8. Hinata Hyuga (Naruto)
If we're talking about anime waifus, then we mustn't forget about Naruto Uzumaki's actual wife, Hinata Hyuga. An iconic Dandere character that worked so hard to live up to Naruto's expectations. She used to be silent and always hid in her shell, but with her character development throughout the series, she became a confident shinobi that has no fear of making sacrifices for her duty to protect the village and her family.
She is also known to have the title of the Legendary Queen of Gluttony which she rightfully earned. She is a very strong, down-to-earth character, not to mention, a very beautiful woman.
7. Mirko (My Hero Academia)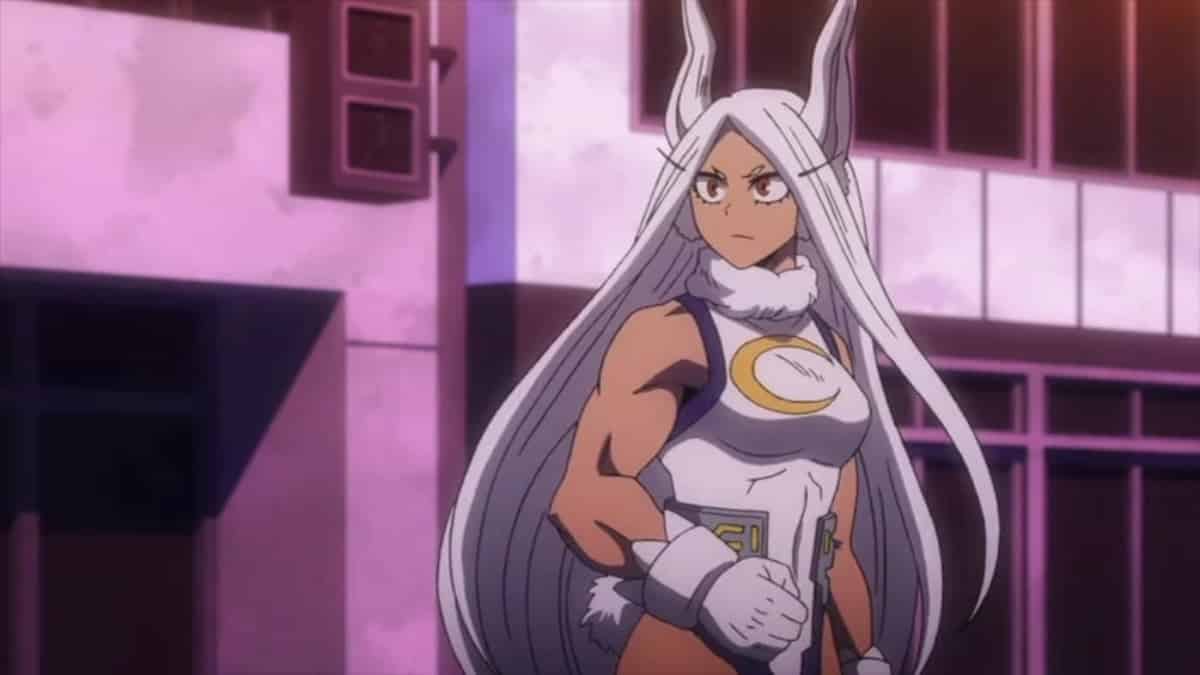 As a person who always speaks her mind, Mirko is a very tough character both in personality and strength. She believes that heroes who team up are weak and needless to say that she is a very independent character. We stan an independent queen! Her fearless nature is indeed prevalent in her character and her kicks can certainly take down villains in one hit.
Despite life-threatening situations, Mirko still sticks to her combative attitude which proves her perseverance in not giving up.
Her appearance also shows how strong and rash he can be. With her very assertive personality and jaw-dropping character design, Mirko is already an icon in every weeb's waifu list.
RELATED: My Hero Academia Chapter 386 Breakdown – All Might's Return?
6. Makima (Chainsaw Man)
Despite being one of the scariest characters in the anime, Makima became a popular waifu in the anime world. With her rather regular appearance with a long-sleeved shirt and pants, the unsexualized character design of Makima breaks the conventions of the usual appearance of a waifu.
At first sight, one can define Makima as a kind and gentle character, however, she has some characteristics that shouldn't be spoiled. She's a woman filled with mystery and is very charming.
With these in mind, it is unclear why people are so drawn to her. Well, we can't deny that her character is so well-written that people get to disregard her actions and consider her an unforgettable waifu.
5. Asuna Yuuki (Sword Art Online)
Being stuck in a digital world would surely devastate someone especially if they have to play with their lives at stake, but not Asuna. Asuna Yuuki is Sword Art Online's best girl. She's serious and determined in playing the game. Although she accompanies Kirito, she is not afraid of acting on her own and taking matters into her own hands.
She has fierce combat skills and also has a loyal and supportive personality, that's why she's considered an ultimate waifu.
RELATED: Top 25 Best Sci-Fi Anime of All Time
4. Esdeath (Akame Ga Kill)
Ruthless as she can be, Esdeath is another badass character with ice-based powers. She loves to fight and respect those who are strong since she has a philosophy of "the strong survive and the weak die." This explains her rather manipulative and sadistic personality. Although she is known to treat her subordinates well.
She is very committed to her word that even in her last breath, she does not regret everything that she has done and was still loyal to Tatsumi at the very end.
Esdeath is a really strong character both in personality and combat. To put a cherry on top of her character, her character design is top-tier with her slender body, tattooed chest, and light blue hair and eyes.
3. Nico Robin (One Piece)
It would be sacrilegious if there were no One Piece characters in this all-time list. One Piece has its fair share of waifus but no one can compare to Nico Robin being the best waifu of them all!
The kuudere character was once a villain that eventually became a hero in the series as she suddenly requested to join the Straw Hat Crew.
She is incredibly powerful since she possesses the power to reproduce her body parts—a power she obtained from the Hana Hana no Mi devil fruit. She can also read and decipher Poneglyphs which is a forbidden and threatening skill to the World Government.
Overall, she is strong, beautiful, and most importantly, smart. She deserves to become the best waifu of the series.
RELATED: The 9 Strongest One Piece Characters of All Time
2. Rem (Re: Zero)
With her charming personality, Rem is undoubtedly one of the best waifus of all time! Some people even put her at the top of their list!
Rem is also skilled in water magic which she uses for healing, and attacking enemies. Furthermore, she's a descendant of the oni bloodline which grants her the ability to switch into her oni form. She drastically becomes stronger in this state where she can defeat Demon Beasts with her own bare fists.
Despite her submissive and cute appearance, Rem is badass as well. She's also a polite and hardworking maid, however, there are instances when she acts thoughtlessly. With this, she instilled herself as an unforgettable waifu.
1. Kaguya Shinomiya (Love is War)
Despite coming from a wealthy family, Kaguya doesn't want to merely use her family's status as her identity. She pursues her own interests and does not let any butlers or maids do tasks for her, except for Ai Hayasaka. At first, she was a cold character but that changed when she joined the student council.
She is a selfless character, although she doesn't see herself as the kind-hearted type because of the unhealthy environment she grew up in. Nonetheless, she really treats the members of the student council as her treasured friends and she became one of the best waifus in all of anime because of one scene in the recent season.
From badass titan killers to kind-hearted girls, there are different waifus out there in the anime world and each has their own beauty and strength that are worth admiring for. Don't worry if your favourite waifu is not on this list because every waifu deserves the adoration that they receive but don't simp for them too much.
RELATED: From J-Pop to Global Phenomenon: 30 Most Popular Anime Songs
Who is your favourite anime waifu of all time?