From heart-pounding spectacles of adrenaline-drenched action to deeply poignant sagas that tug at the very fabric of our emotions, Studio MAPPA's diverse portfolio has left an indelible mark on anime. As we embark on a comprehensive exploration of Studio MAPPA's extensive catalogue, we endeavour to unearth the 16 best anime series the company has produced.
RELATED: From Laughter to Goosebumps: The 25 Best Anime Moments of All Time
Established in June 2011 by Masao Maruyama at 70, Studio MAPPA stands for "Maruyama Animation Produce Project Association". Serving as the company's first representative director, MAPPA was created following financial difficulties at Madhouse Studios. By 2016, Maruyama had given up the CEO role and took up the position of Chairman of Studio MAPPA instead. The animation producer and co-founding studio member, Manabu Otsuka, replaced him as the CEO. Based in Suginami, Tokyo, the studio is responsible for some of the most popular anime in the world today. But which anime series is their best?
We are aware of the large controversy surrounding Studio MAPPA and their work ethic that was brought to light by Hisashi Eguchi. The veteran animator criticised the company's unreasonable compensation despite their animators being overworked. The studio denied these claims. Despite this, they still have many successful shows. And if the claims are valid, these animators work much harder than they should to bring us these fantastic works. As such, let's show some appreciation by looking at their best and most popular series. Of course, since this is a ranked list, we can only include a certain number of titles.
So, without further ado, here are sixteen of Studio MAPPA's best anime titles of all time.
16. The God of High School
Based on the South Korean manhwa by Yongje Park, prior to Studio MAPPA taking up the adaptation, The God of High School received a mobile game and an original net animation (ONA). MAPPA's anime television series had a three-month run in 2020 from July to September. The story follows 17-year-old Jin Mo-Ri, who is a Taekwondo expert. He is invited to participate in the "God of High School" tournament to find the greatest fighter among Korean students. But, of course, this is not all for nil. The tournament winner is granted one wish, where they can ask for anything.
Although Mo-Ri knows he will be participating in some of the most ruthless fights he has ever participated in, the thought excites him beyond belief. Of course, things are not as simple as they seem, and he soon realises there is more to the competition than just testing fighting skills. And becoming the "God of High School" may not be what he initially thought.
15. Takt Op. Destiny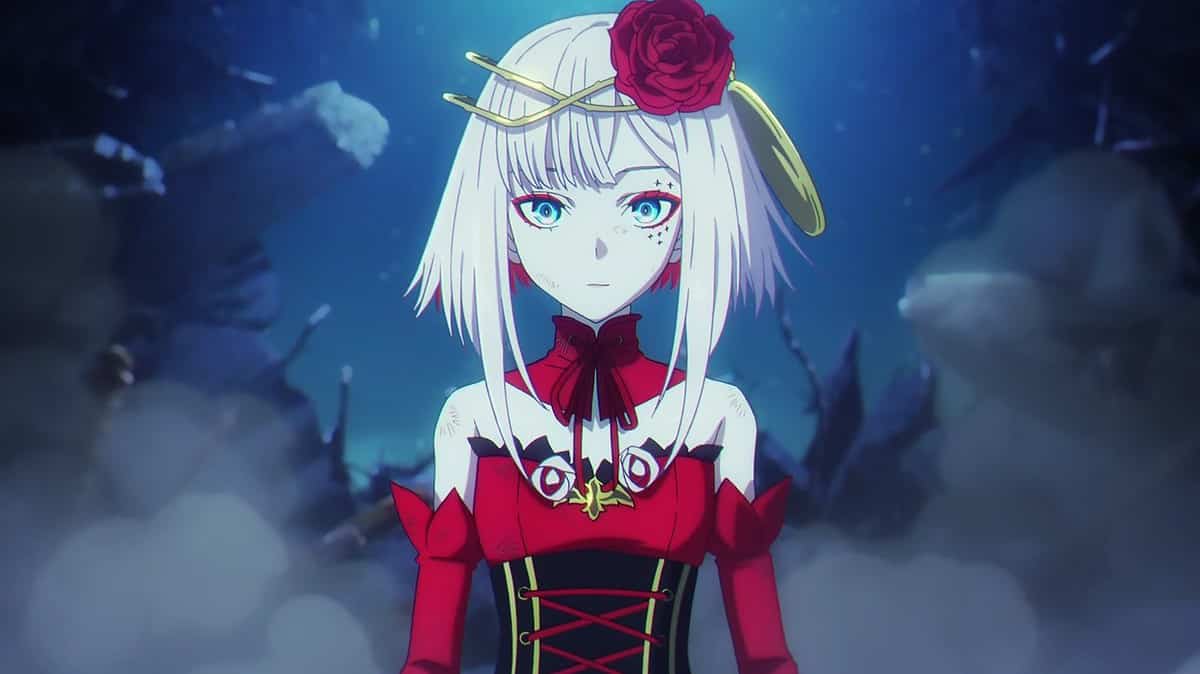 Directed by Yuuki Itoh, this anime adaptation serves as a project by MAPPA and Madhouse Studios. The series will also receive its own mobile game adaptation in June 2023 titled Takt Op. Symphony. Set in the United States, the anime follows the world after a meteorite fell to Earth carrying an invasive species known as D2s. The creatures hate music, so a public decree was issued banning anyone from playing any melodies. By 2047, this is still in place, and the only way to fight against these creatures is with Musicarts and Conductors.
While Musicarts are young women who present classical music, the Conductors control them. We follow a piano prodigy named Takt Asahina, who becomes a Conductor following a D2 attack. This journey leads him to his Musicart Destiny. The duo, along with a woman named Anna, decides to embark on a journey to New York City to reach Symphonica Headquarters so that they can strengthen their pact as a Conductor and Musical.
RELATED: 7 Strongest & Most Powerful Female Characters in Anime
14. Zombieland Saga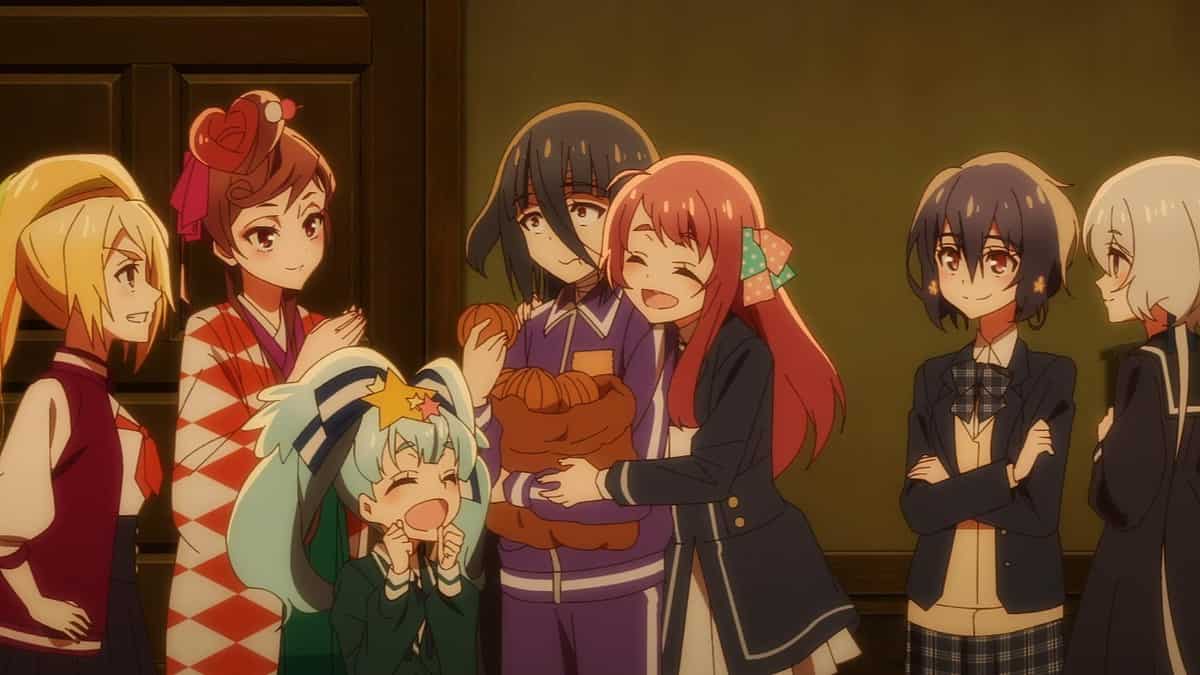 As a Cygames and Avex Pictures collaboration, Munehisa Sakai directed the series, while MAPPA Studios was responsible for the animation. The series won the Animation of the Year (Television) award at the 18th Tokyo Anime Award Festival in 2019. Furthermore, it received much praise from critics, specifically Mamoru Miyano, who voiced Kotaro Tatsumi and won Best VA Performance (JP) award at the 3rd Crunchyroll Anime Awards in 2019. This comedy horror series follows a young girl named Sakura Minamoto who aspires to become an idol. This dream quickly comes to an end when she dies in a traffic accident.
She wakes up in Saga Prefecture to discover ten years have passed; she has become a zombie and does not remember her past. As she is reeling, she runs into Koutarou Tatsumi, who informs her how he resurrected her and five other girls to form an undead idol group called Franchouchou. As a unique take on the genre, anime fans everywhere will love this hilariously dark and entertaining show.
13. Rage of Bahamut: Genesis
This dark fantasy adventure series has a solid 7.63 rating on MyAnimeList, with many fans pleasantly surprised. As it was adapted from a video game, many expected it to be forgettable and bland, but instead, we got terrific world-building, a fun adventure and loveable characters. Directed by Keiichi Sato, the series introduces us to Bahamut, an ancient dragon who had to be sealed away after wreaking havoc across the land of Mistarcia. As a land where deities, demons and humans co-exist, their forces barely manage to contain the beast. However, once successful, they agreed to split the key to Bahamut's eternal prison so he never escaped.
Of course, in a now peaceful land, bounty hunter Favaro Leone can continue working in peace while evading a fellow bounty hunter who wants vengeance on him. That is until he ends up caught in a clash between ancient forces after meeting a mysterious woman named Amira. Why is his life thrown into chaos because of her? Well, she holds half the key required to release Bahamut from his eternal prison.
12. Kakegurui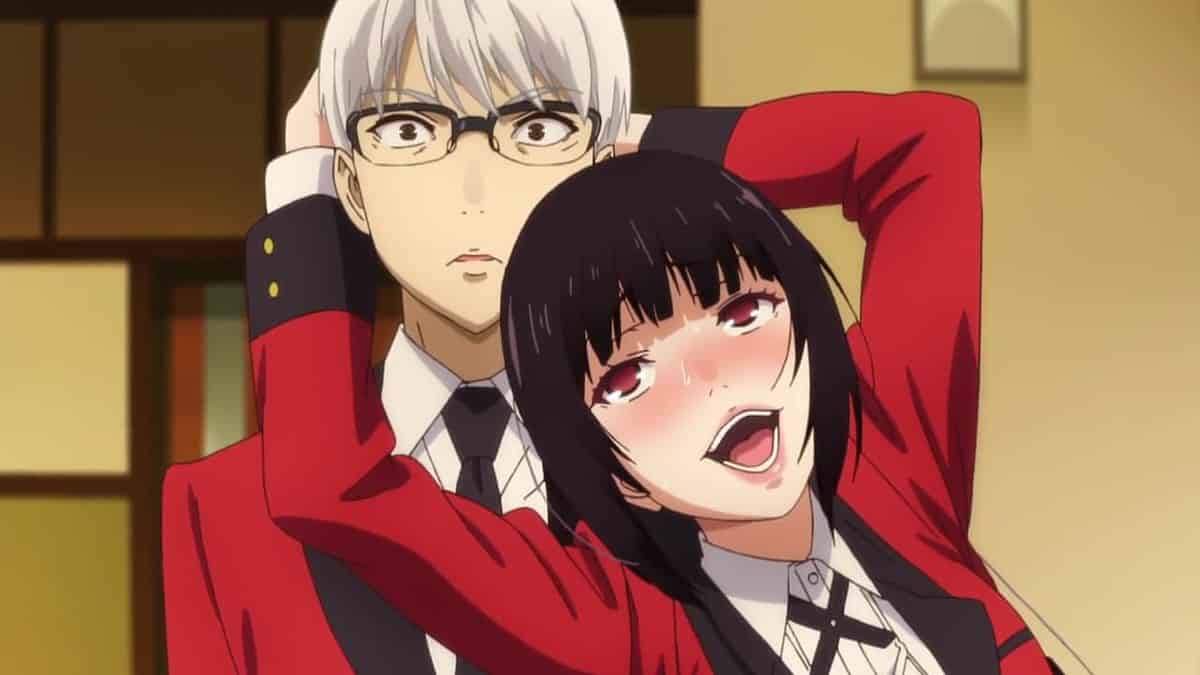 If you haven't already heard about this anime series, then you are in for one of the most bizarre experiences of your life. Based on Homura Kawamoto's manga series of the same name, MAPPA Studios picked up this anime adaptation. With Yuichiro Hayashi in the director's seat, the story follows the mysterious Yumeko Jabami as she transfers to one of Japan's most prestigious schools, Hyakkaou Private Academy. Only the rich can attend, and she discovers the school has a brutal system in place as decided by the Student Council, which runs the school entirely. The system completely revolves around gambling.
The best players enjoy popularity, money and peaceful school life, while the losers are set to become Pets; servants for the winners. As the new student, many target Jabami as they see an opportunity to make more money and gain a new pet. However, unbeknownst to everyone, Jabami loves gambling and the more reckless, the better. Although listed as a psychological thriller, you may find humour in the exaggerated reactions of the characters.
11. In This Corner of the World (2016)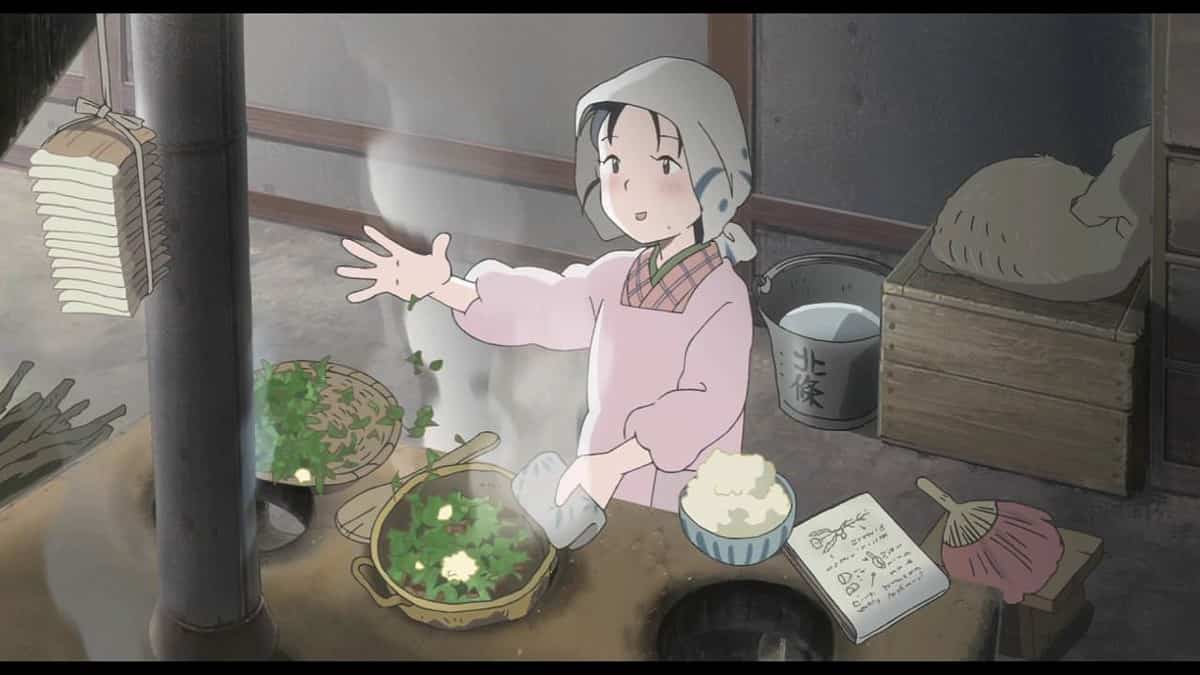 As the first and only anime film on this list, we present you with the reason MAPPA Studios was created in the first place. And that was to complete this film after Madhouse suffered financial difficulties. Unfortunately, MAPPA struggled to secure funding and only managed to release this film five years after initially planned. Directed by Sunao Katabuchi, the film is based on Fumiyo Kōno's manga of the same name and takes place in the 1930s to 1940s, revolving around the Hiroshima bombing. Although fictional for the most part, the film is based on real incidents and facts from this period.
The film follows the life of a young girl named Suzu, who is great at drawing and resides in a town near Hiroshima. We follow her as she grows into an adult and marries a lawyer named Shusaku before they move closer to his family in Kure. Not long after, the Pacific War begins to affect everyone around her. This film is a heartbreaking glimpse into what life was like during a time of war and how devastating the consequences can be for civilians. Receiving critical acclaim, the film won over sixty awards and accolades. The only reason it is this low on the list is that it is a movie and not a series, but it would undoubtedly have made the number-one spot otherwise.
RELATED: The 10 Best Anime Series for Beginners to Watch
10. Hell's Paradise: Jigokuraku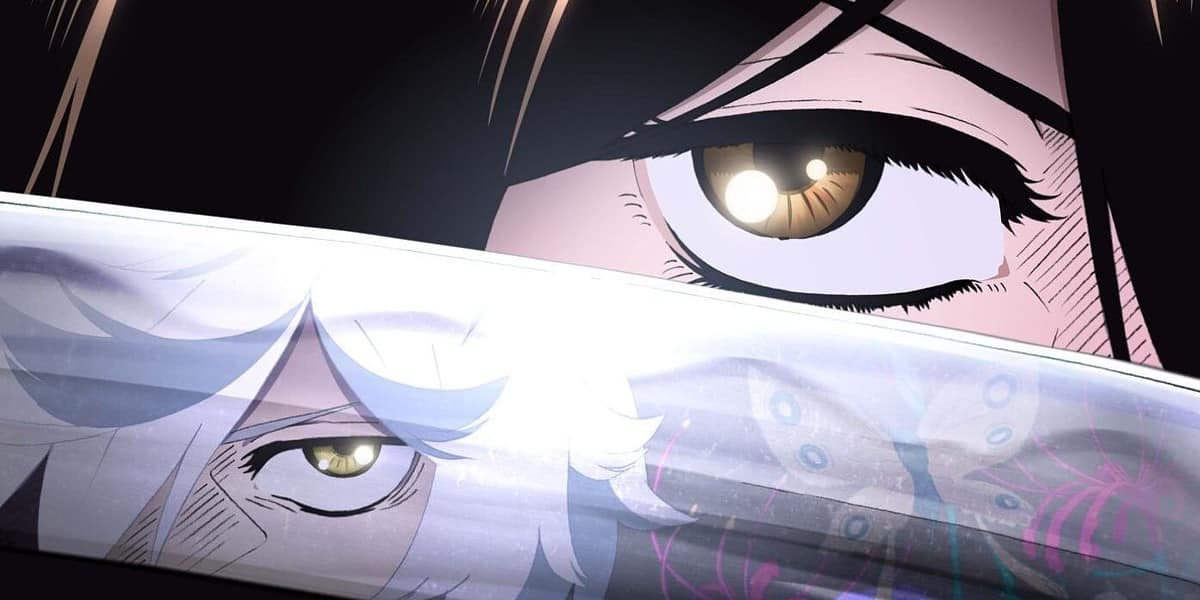 Based on Yuji Kaku's manga series of the same name, the animation studio really outdid itself with this series. With a current rating of 8.31 on MyAnimeList, this is sure to change as the series is still airing. Falling into the category of dark fantasy, action and psychological thriller, the show surely will impress many anime fans. Set in Japan's Edo period, we follow a man named Gabimaru the Hollow. He is a ninja sentenced to death, but he cannot be killed despite the executioner's best efforts. Although Gabimaru believes he wants to die, Sagiri Yamada Asaemon, from a famous executioner clan, thinks otherwise.
Believing the love for his wife keeps him alive, Sagiri makes no move to kill him when assigned the role. Instead, she offers Gabimaru an opportunity; if he travels to the mysterious island known as Shinsekyo and obtains the Elixir of Life, all his crimes will be pardoned. He accepts the offer and makes the trip with ten other death row convicts. But, unbeknownst to them, everyone who has ventured to Shinsekyo has never returned, as the island is said to be the home to strange monsters.
9. Banana Fish
As manga author Akimi Yoshida's most critically acclaimed work, it is no surprise that MAPPA picked the series up for an anime adaptation. As a Shoujo series, the anime touches on many mature themes such as occidentalism and violence in addition to subject matter surrounding homosexuality and gender. Many anime fans highly recommend the series for its remarkable story. Directed by Hiroko Utsumi and spanning 24 episodes, the series follows a young boy named Aslan Jade Callenrees, who is picked up off the streets of New York by notorious Mafia boss Dino Golzine.
Going by the name Ash Lynx, he has turned 17 years old and leads his own gang. When he regularly begins hearing about the mysterious "Banana Fish", he starts investigating what it is. However, he gets wind of information informing him that Dino is sending his men to raid Ash's hideout. This puts a damper on his investigation to get to the bottom of the Banana Fish.
8. Hajime no Ippo: Rising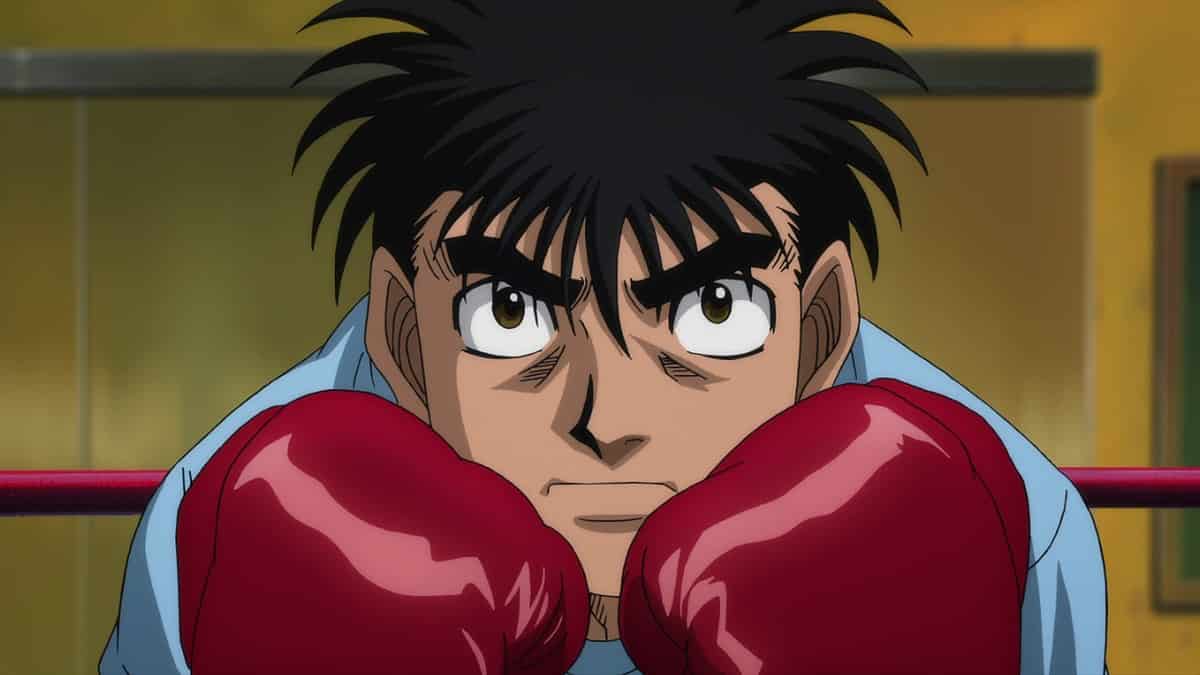 Based on the manga series by George Morikawa, the anime adaptation was directed by Jun Shishido. As a collaboration between Madhouse and MAPPA studios, it is no surprise that this is another anime with a steady 8.59 rating on MyAnimeList. In the first series produced by Madhouse, Ippo Makunouchi is a shy high school student who struggles to make friends. Of course, this has attracted the attention of bullies, and after one particularly bad beating, a professional boxer takes him to a training gym. Here everyone discovers Ippo's talent for boxing, and we see him start his career in the sport.
Hajime no Ippo: Rising is the second series and carries on after Ippo has defended his championship belt in the ring. With the help of his signature yet brutal special move, Dempsey Roll, he stays the champion. However, in an ever-growing industry, Ippo knows more challengers will come, and he must step up to defend his spot at the top.
7. Chainsaw Man
As yet another recent release by the studio, Chainsaw Man was a highly anticipated series that did not disappoint fans. With an 8.60 rating on MyAnimeList, this series marks yet another MAPPA series to hold such a high rating on the platform. Based on the best-selling manga series by Tatsuki Fujimoto, the first season saw a 12-episode run that was much too short for many fans. We follow a 16-year-old impoverished boy named Denji and his chainsaw devil named Pochita. The duo hunts devils for the yakuza to pay off his father's overwhelming debt.
However, when the yakuza inevitably betrays Denji and leave him for dead, Pochita merges with Denji's corpse and brings him back to life. But that's not all, as Denji resurrects with Devil abilities similar to Pochita's. Because of the danger surrounding his newfound abilities, when elite devil hunter, Makima, stumbles upon him, she recruits him to the Public Safety Bureau. But he soon realises there is more to Pochita than he initially thought when various Devils begin hunting him.
RELATED: What Chainsaw Man's Shocking Ending Means For Season 2
6. Yuri!! on Ice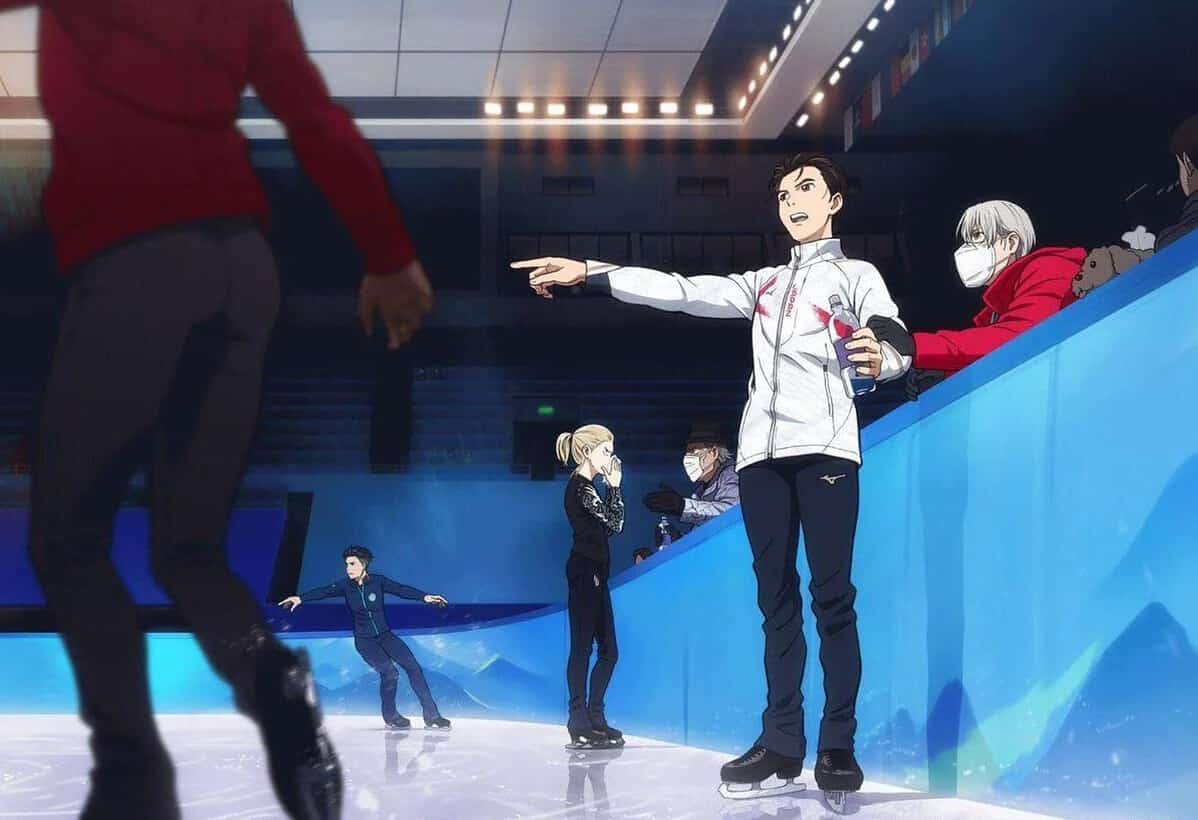 Produced by MAPPA, this Japanese sports anime is centred on figure skating. Directed and written by Sayo Yamamoto, the adaptation took much effort on the part of the studio. For example, the choreography for figure skating was done by Kenji Miyamoto, who performed the sequences himself. The sound was then used for the actual performances in the series. Having won an array of awards and other accolades, this is one of the best series from MAPPA studios. The story follows 23-year-old Yuuri Katsuki, one of Japan's most promising figure skaters. But after a crushing defeat at the Grand Pix Finale, he returns to his family home to regroup.
After a video of him performing a routine by the five-time figure skating champion Victor Nikiforov goes viral, Yuuri finds himself in the spotlight again. Things become even more bizarre when Victor shows up at his doorstep, offering to mentor him. Of course, he accepts and is eager to make it back to the main stage, but Victor's previous mentee, Yuri Plisetsky, will do anything to get back in Victor's good books.
5. Kids on the Slope
As one of MAPPA's first full-length anime series, Kids on the Slope saw Cowboy Bebop and Samurai Champloo director Shinichirō Watanabe take the reins. Based on Yuki Kodama's manga series, the series follows high school student Kaoru Nishimi who has just transferred to a new school in Kyushu for his first year. As he has moved around a lot, he has had little success when it comes to making friends. So, Kaoru prepares himself for a lonely year, predicting that he won't fit in with any of his peers. That is until he meets the infamous delinquent Sentarou Kawabuchi.
As a classical pianist, Kaoru quickly bonds with Sentarou upon discovering the delinquent is passionate about jazz. Not only does Kaoru make his first friend, but he is granted the opportunity to expand his musical journey by exploring jazz as a genre. The duo becomes a trio when they befriend fellow student Ritsuko Mukae, whose family happens to own a music store.
4. Attack on Titan: The Final Season
Although Wit Studio is responsible for the first few seasons of the series, MAPPA took over animation for the last season. As a result, the final season has been split into numerous parts, with the final part set to release later this year. Replacing Tetsurō Araki and Masashi Koizuka, Yuichiro Hayashi took his spot in the director's seat. Based on the manga series by Hajime Isayama, this season of the show covers the "Marley" and "War for Paradis" arcs of the manga. Picking up after Eren and the Survey Corps cross the ocean, we are thrown into the story of the Marleyans across the sea.
Introduced to Gabi Braun and Falco Grice, we explore how Reiner, Bertholt, and Annie attacked the Paradis four years prior. From here, we further get a glimpse into how they were treated and trained as Eldian Warriors for Marley. It is soon after we learn Marley is plotting to take the Founding Titan from Eren Yeager, inevitably declaring war on the Paradis to do so. These events lead us up to the current narrative, which sees Eren as the Founding Titan, leading The Rumbling.
RELATED: From J-Pop to Global Phenomenon: 30 Most Popular Anime Songs
3. Terror in Resonance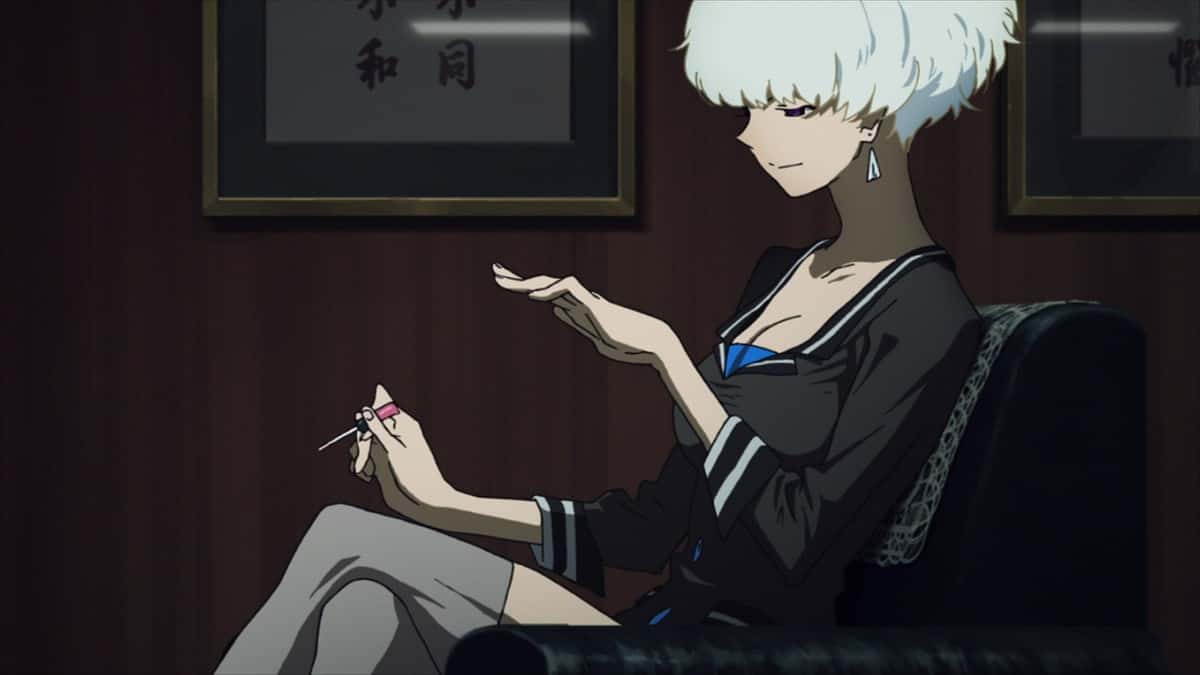 Created and directed by Shinichirō Watanabe, this series is a MAPPA original that proves to be another great psychological thriller. Naturally, the series received widespread critical acclaim, with many describing it as flawless while praising Watanabe's directorial work. In addition, the series won various awards, such as the Anime of the Year award and Best Original Anime of the Year award at the 2014 Anime Trending Awards. Set in an alternate reality of what we know to be the present time, we follow two teenage boys named Nine and Twelve. The two go through with a terrorist attack upon stealing the prototype for an atomic bomb.
They upload a video where they threaten to destroy Tokyo with this weapon unless someone can solve a cryptic riddle provided by them. Known to the public as "Sphinx", the duo befriend a lonely high school girl who gets dragged into their plans to expose a secret organisation with their plot.
2. Dororo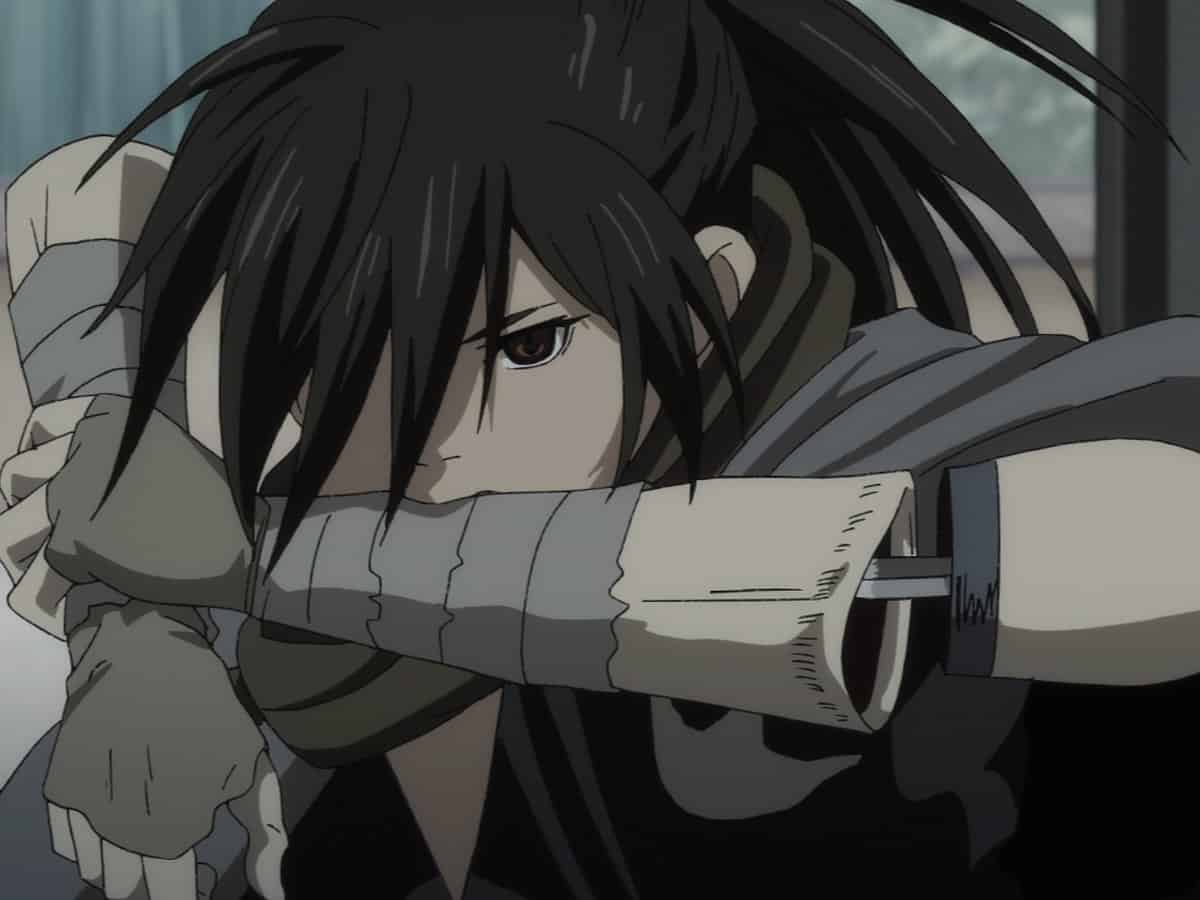 Based on the manga series by Osamu Tezuka, MAPPA adapted the series into a 24-episode-long anime series. The 2019 series is also based on the original anime adaptation from 1969. MAPPA's adaptation diverges from the source material quite a bit but sticks to the basic plot points. The biggest change made by the studio was making the main character, Hyakkimaru, weaker than he was in the manga and original series. Directed by Kazuhiro Furuhashi, the story is set in the Sengoku era of Japan and follows the tale of a baby whose father sacrificed all its limbs, senses, and organs to the twelve gods in exchange for prosperity for his people.
The baby is abandoned by its parents, thinking he will die without his body parts. However, a doctor named Jukai, who specialises in prosthetics, finds and raises the baby, naming him Hyakkimaru. When Hyakkimaru becomes a teenager, he kills a demon and regains his ability to feel pain. Both Hyakkimaru and the doctor realise that killing demons will get him back his body. So, he sets out on a journey and, along the way, meets a young child named Dororo, who accompanies him in his endeavours.
Dororo is without a doubt one of the best Studio MAPPA anime series of all time.
1. Jujutsu Kaisen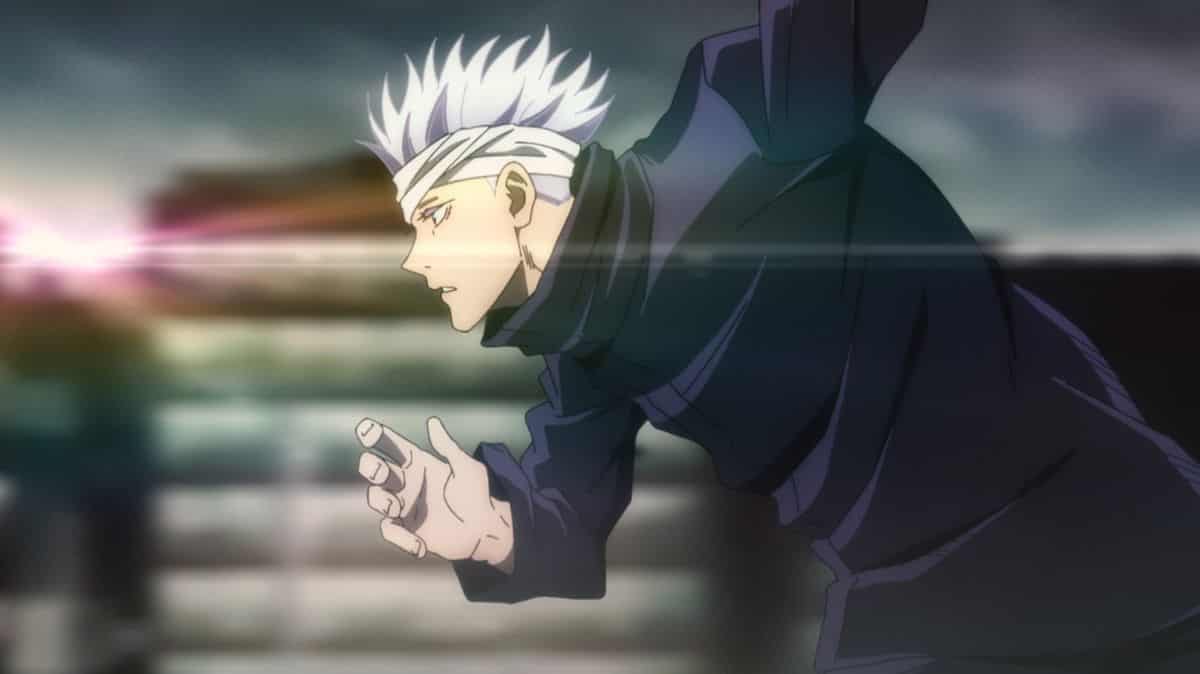 As the highest-rated show on this "Best Studio MAPPA Anime" list, it is only fair that Jujutsu Kaisen takes the number one spot. Of course, this ranking is not based on its rating alone. Based on the manga written and illustrated by Gege Akutami, MAPPA produced a 24-episode anime adaptation in 2020, followed by the epic Jujutsu Kaisen 0 (2021) prequel film and a second season set to air in June 2023. We follow the story of high schooler Yuuji Itadori, who goes through life idly. Every day, he indulges in paranormal activities with the Occult Club at school before seeing his bedridden grandfather in the hospital.
One day, things change when he encounters a special-grade cursed item. This triggers a chain of brutal supernatural occurrences, leading Yuuji to the world of Cursed spirits, malicious beings formed from hatred after their death. Upon swallowing the special grade item (which happens to be the finger of the King of Curses, Sukuna) and gaining special abilities, Yuuji is enrolled into Tokyo Metropolitan Jujutsu Technical High School and begins his journey as a sorcerer. The catch? He must find and eat all ten of Sukuna's fingers, after which he will be killed.
RELATED: Laugh Out Loud With The 20 Best Comedy Anime
What is your favourite Studio MAPPA anime series?