Who are the strongest and most powerful anime characters of all time? Is it Saitama? Whis? Or Zeno? While fans will be arguing and debating about this forever, here's our ranking of the best — from gods to dragons. In this list, we'll explore some of the favourites and take a closer look at all the classic and new anime characters.
RELATED: 53 Intriguing Dragon Ball Z Character Facts You Must Know
The earliest anime can be traced back over a century, with the first known film dating back to 1917. While animations from Europe and the USA were shown in theatres for a while prior to this, the introduction of Japanese anime quickly grew into a phenomenon with the public already bored of the previously popular stop-animation films of the time. Throughout World War II, anime played host to Japanese propaganda for roughly a decade. Thankfully, the '50s introduced a slew of classic anime films and later the creation of a few notable anime film studios, including the likes of Toei Animation and Mushi Production, paving the way decades later for the likes of Studio Ghibli.
Having cemented its popularity across the globe, covering a wide range of topics and genres, and based on fictional and non-fictional material, a range of powerful fantasy characters have been created over the many decades. Just as there are endless debates regarding the most powerful comic book characters across the DC and Marvel universes, the same argument has spilt over into the anime universe, especially of late. And the past decade of anime brought fans some of the strongest fictional characters.
We've spent some time researching which anime characters are considered the most powerful and strongest.
It's worth noting that the following list is compiled from popular opinions across the internet, with a fair amount of personal opinions thrown into the mix. You're more than welcome to comment below with your favourite anime characters – the strongest and the most powerful – who may not have made the list, although it may not change the overall list below.
RELATED: Top 10 Best Anime Series Of All-Time
33. Sasuke Uchiha (Naruto)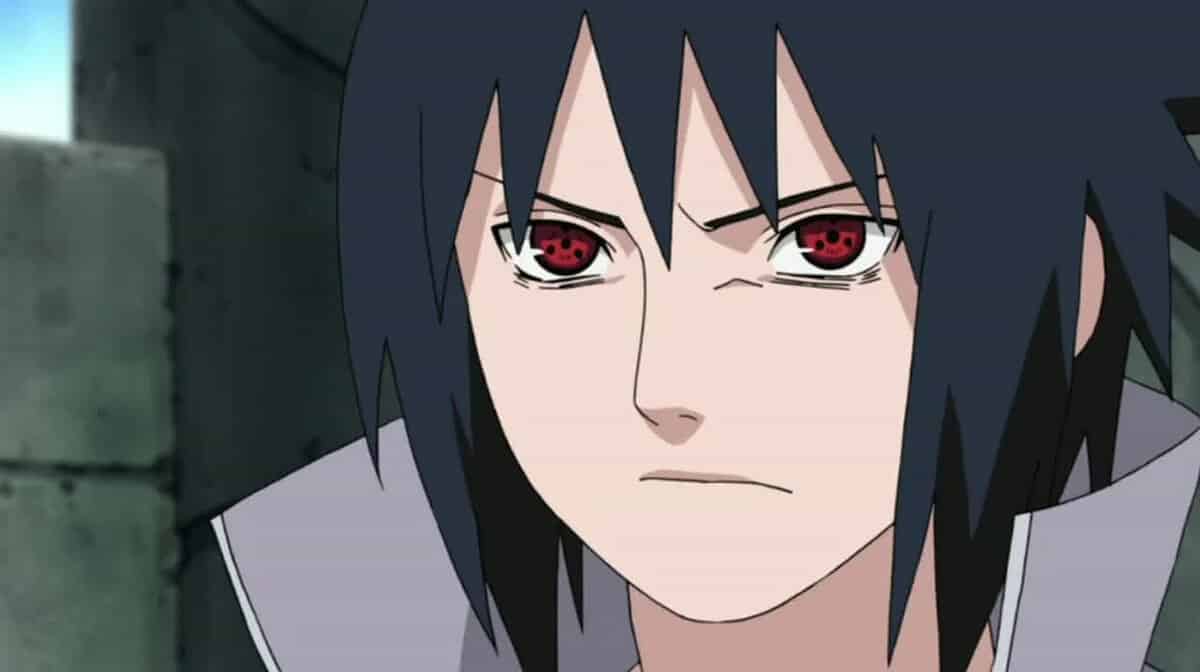 Sasuke is the last surviving member of the Uchiha clan after his brother slaughtered everyone by night. Sasuke's mission in life was to defeat his brother and avenge his clan, and he became a strong ninja in his quest to do so. Sasuke starts out as the rival of Naruto and becomes his best friend.
Sasuke is known for breaking away from the Leaf village so that he can pursue power, trying his best to become powerful enough to exact revenge, and in doing so he learns to master the Cursed Seal of Heaven, one of the strongest cursed seals of Orochimaru, one of the main villains in the series.
32. Haruhi Suzumiya (The Melancholy of Haruhi Suzumiya)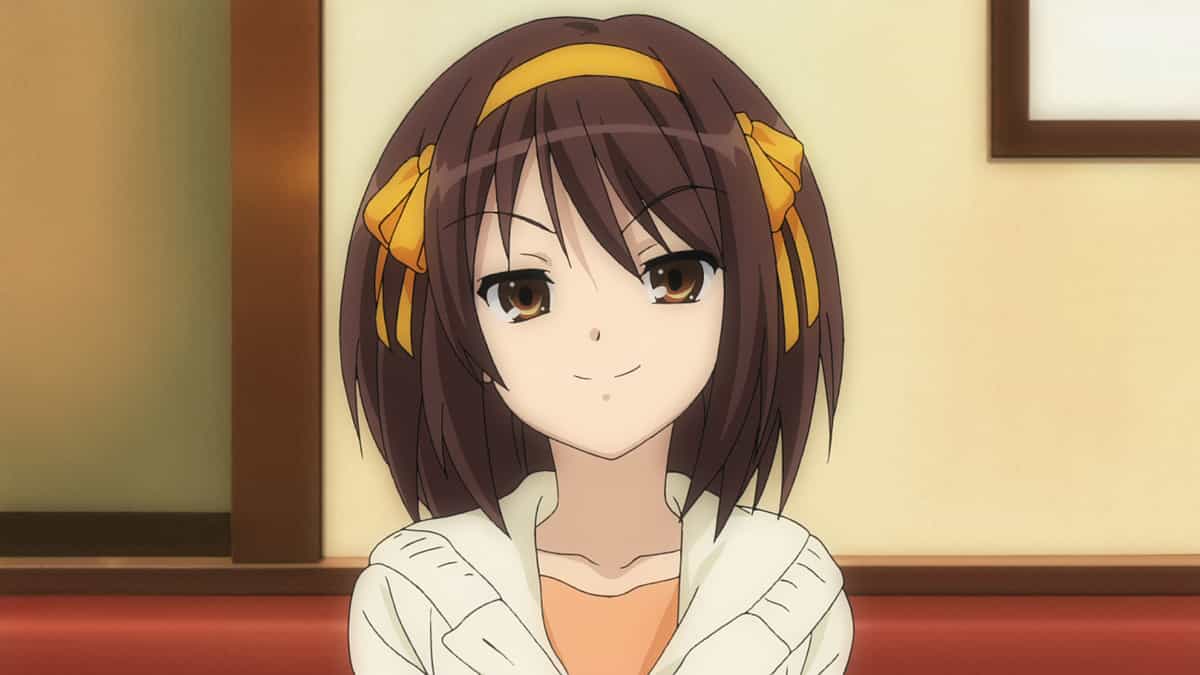 Haruhi is an eccentric and headstrong schoolgirl who immensely dislikes anything that would be considered normal. While at school, she formed her own student club at her high school, making her clubmates take part in her idea of fun.
What Haruhi doesn't realise is that she has unconscious "god-like abilities" to change and reshape reality to her liking, effectively being able to change the entire world. Her flaw is that because her powers are unconscious, she isn't able to control them directly.
Her abilities are the cause of the mysteries and events that her powers cause, and because she is unaware of her powers and simply looking for a bit of fun, she doesn't really use her powers for anything impactful.
31. Usagi Tsukino (Sailor Moon)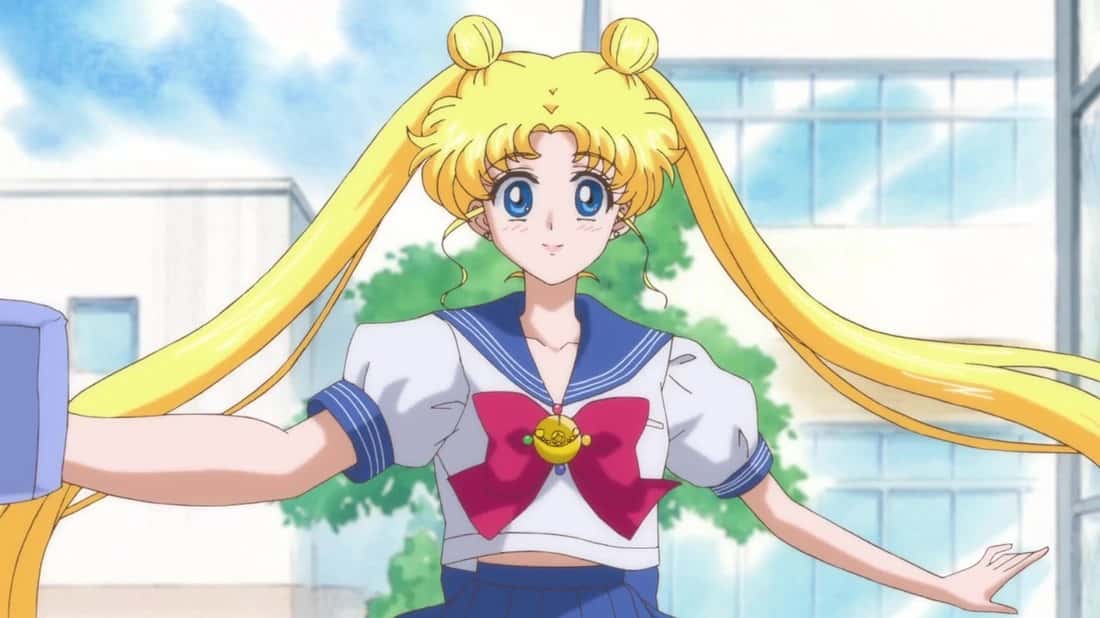 Usagi often gets a bit of a bad rap for being annoying as a main character, but there is no doubting the fact that she has had a huge influence on the world through her influence as Sailor Moon, one of the Sailor Guardians.
Starting out as a sweet young girl who is immature and cries at almost anything, her pure heart is her biggest virtue as she always stands up for what she believes in. You might not think she is conventionally powerful, but she is one of the strongest characters in the Sailor Moon universe.
Usagi has many different forms throughout the series, including Sailor Moon, Super Sailor Moon, Eternal Sailor Moon, Princess Serenity, and Neo-Queen Serenity. As a powerful female has become a beloved role model to many female anime lovers.
30. Monkey D. Luffy (One Piece)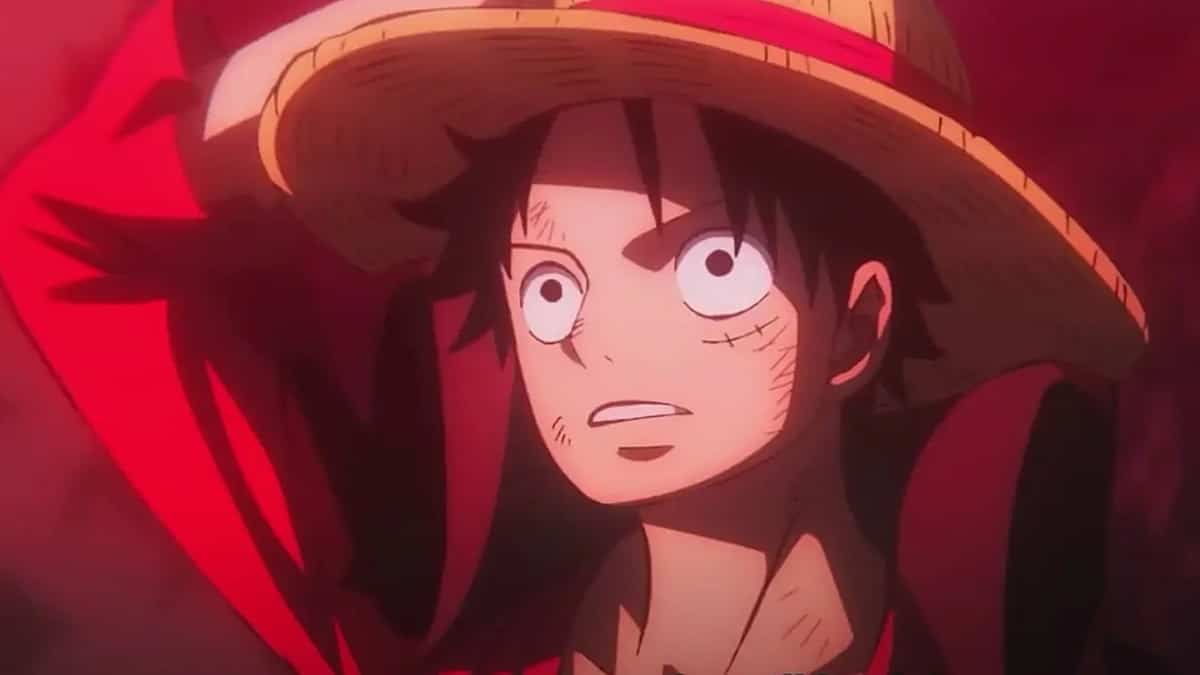 An aspirant for the title of Pirate King, Monkey D. Luffy (or Straw Hat, the captain of the Straw Hat Pirates) wields immense power, making him a significant threat to the World Government and pirates alike. After consuming a Devil Fruit, he acquired superhuman abilities that enabled him to resist most physical attacks like bullets and projectiles. He's honed these abilities through hard work, mastering Gears and Haki.
The Devil Fruit that he consumed gave him powers akin to turning him to rubber, making him an incredibly capable fighter, and allowing him to stretch his entire body thanks to the elasticity of his skin, organs and skeleton.
RELATED: Deku: Details On My Hero Academia's Izuku Midoriya
29. Jotaro Kujo (Jojo's Bizarre Adventure)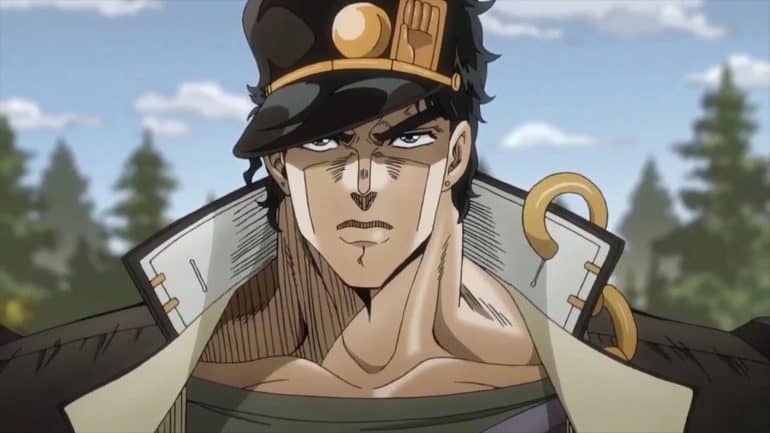 Jotaro Kujo marked his entry in the Stardust Crusaders series with the introduction of Stands, which brought magical powers to the series. With the Stand Star Platinum's extreme precision, strength, and special moves like stopping time, he's one of the leading characters in the anime realm.
Along with being powerful, Jotaro is also incredibly intelligent, using his intellectual prowess in most of his fights to trick his enemies. He is also capable manifesting a fighting spirit, Star Platinum, who fights alongside him, so each time he fights, his powerful opponents have to fight two of him and not just one.
28. Izuku Midoriya (My Hero Academia)
From a fragile young boy to an overwhelming force of justice, Midoriya's raw strength and special abilities are something to behold. His quirk, One for All, allows him to tap into the stockpiled power of previous users, making him a strong character for good reason.
His quirks also include other abilities like Gearshift, Fa Jin, Danger Sense, Blackwhip, Smokescreen and Float, all of which come together to allow him to tap into an immense amount of power.
27. Muzan Kibutsuji (Demon Slayer)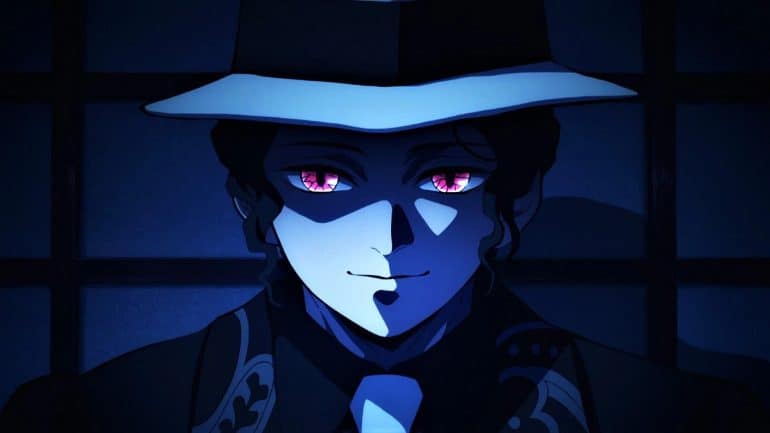 As the original creator of the demon race and the leader of the Twelve Kizuki, Muzan's true strength lies in his superhuman abilities and demonic powers. He stands unchallenged even among the most powerful demons under his command.
Considered the Demon King, it should come as no surprise that he is the most powerful demon in existence, having the ability and the strength to slaughter close to a hundred Demon Slayers in a single battle with little to no effort expended. Muzan Kibutsuji is a terrifying adversary, and one that not many characters would win to in a fight.
26. Kaguya Otsutsuki (Naruto Shippuden)
Kaguya is the prime antagonist and consumed the fruit of the god tree to become the world's first chakra user. With her celestial powers, she's virtually limitless and can cast the Infinite Tsukuyomi, among other powerful ocular abilities.
An even more terrifying testimony to her power is the fact that she was already considered to show otherworldly levels of power before she consumed the fruit of the God Tree, meaning that the well of power that she already had was exponentially increased. She can travel through space and time, hypnotise her opponents, erase people's memories, and so much more.
25. Anos Voldigoad (The Misfit of Demon King Academy)
Anos, the reincarnated "Demon King of Tyranny," is arguably the strongest character in his anime series. His magical prowess is such that he's immune to spell casters who borrow powers from their gods, establishing him as a powerful demon in his own right, and earning him that nickname.
His abilities are only strengthened by the fact that he is a brutal and ruthless fighter, who shows no mercy towards his enemies when he is in a fight.
24. Satoru Gojo (Jujutsu Kaisen)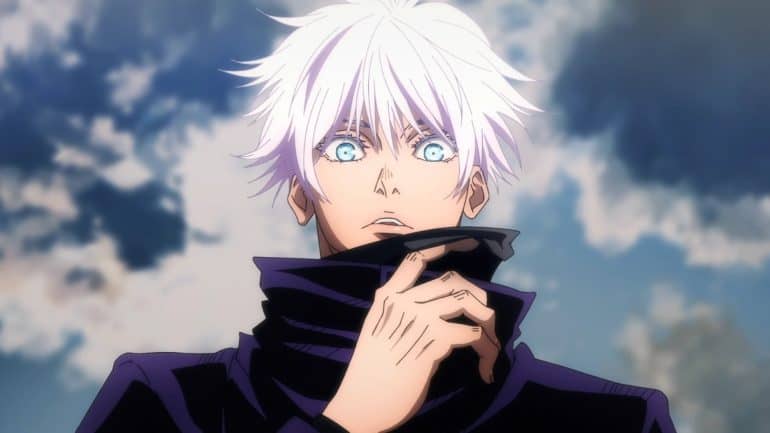 The most formidable special grade Jujutsu sorcerer, Gojo boasts incredible magical powers, including the ability to manipulate space at will. His prowess is such that he's effectively unbeatable, toying with opponents rather than swiftly ending battles, all through the use of his immense amounts of cursed energy and the seemingly endless powerful techniques that he has at his fingertips.
23. Tanjiro Kamado (Demon Slayer)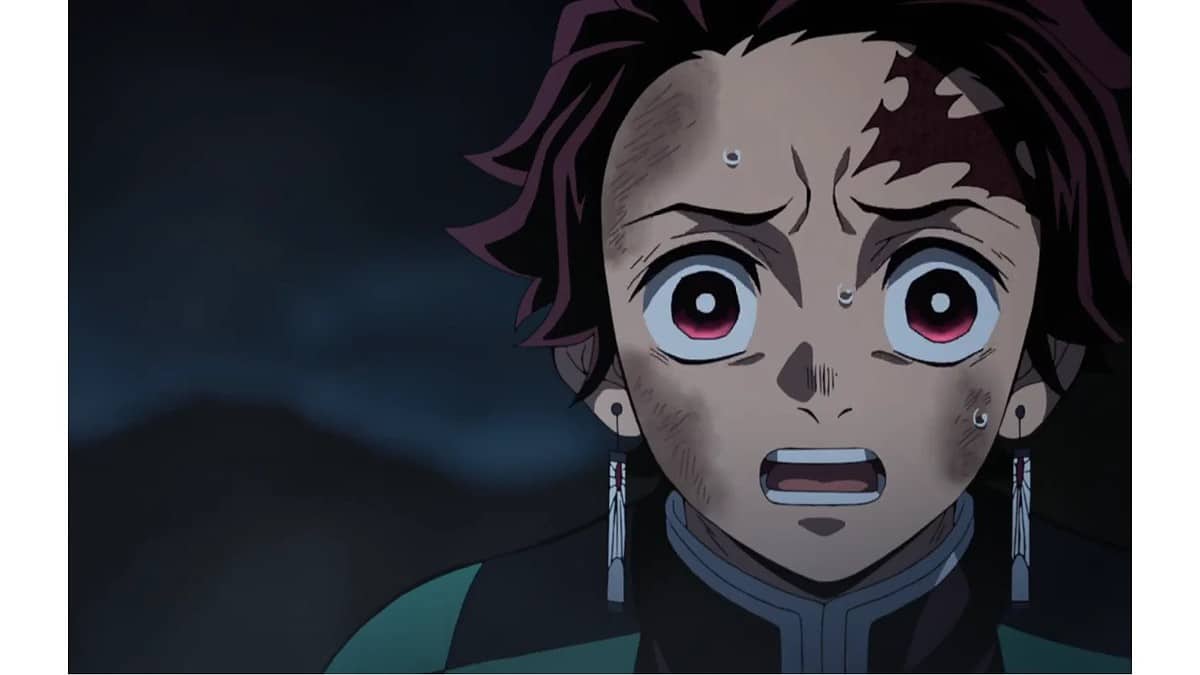 A protagonist with immense heart and the skills to match, Tanjiro aims to cure his sister, the only surviving family member, who was turned into a demon. He has mastered techniques that make him a formidable force even against the Demon King Muzan.
Not only has he mastered many techniques throughout his journeys as a Demon Slayer, he is a fast learner who is quickly able to pick up new techniques, constantly making him a more formidable opponent every time he faces a new threat.
RELATED: Anime Characters With Red Hair
22. Gon Freecss (Hunter x Hunter)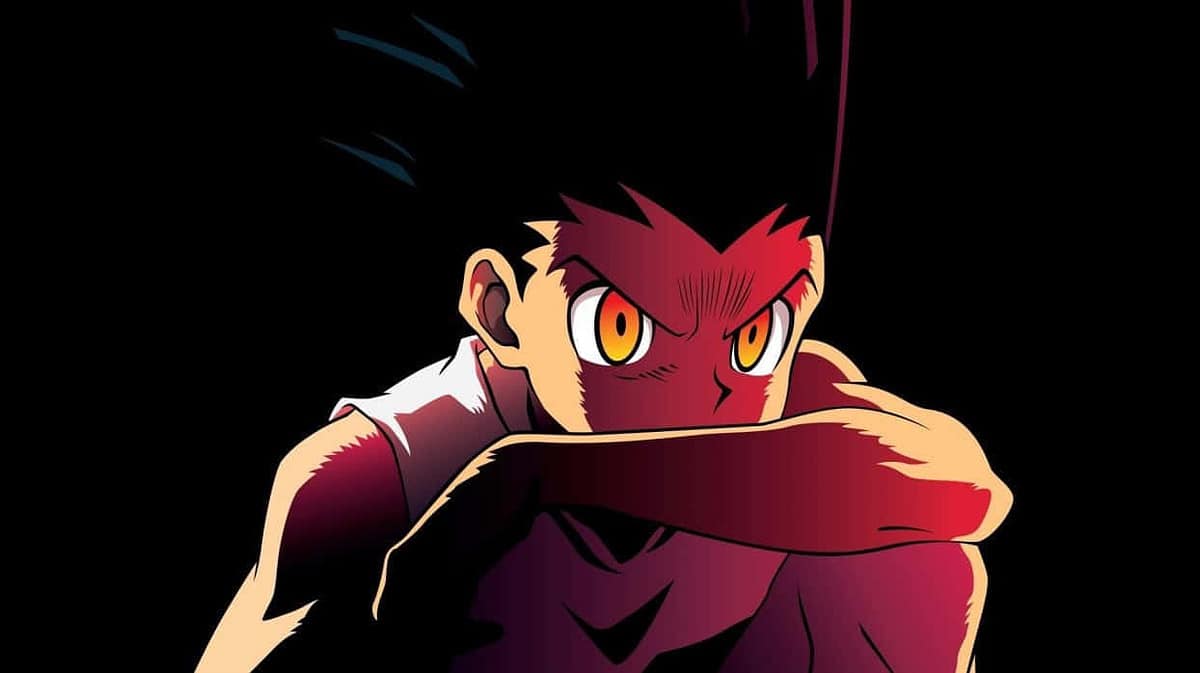 Gon's greatest strength lies not just in his abilities but also in his unpredictable nature during battles. When truly angered, he becomes virtually unstoppable, proving his place among the strongest humans in anime.
Even above that, his powerful will and mind is what makes him a terrifying opponent in battle, often leaving more experienced fighters and those that seem more powerful than him baffled and unable to keep up with him.
21. Baki Hanma – Baki The Grappler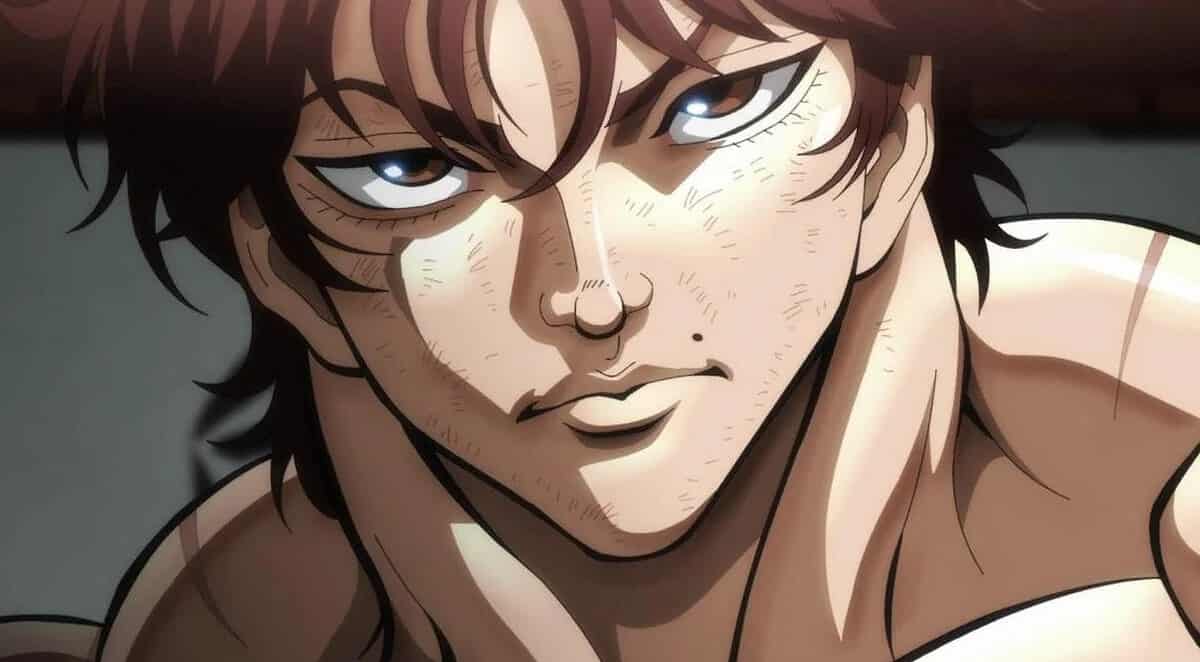 As a teenager with the sole mission of defeating his formidable father, Baki Hanma stands tall as one of the strongest characters in anime. His hard work and dedication put him in a unique league.
He is one of the strongest characters in anime because he is constantly growing in power and ability in his quest, starting out at an already impressive level and only increasing and improving from there. Somewhat like Ultimate Instincts Goku, Baki is able to activate his endorphins, allowing his body to react to the world around it with almost inhuman speed thanks to his conscience no longer holding him back.
RELATED: Buff Anime Characters: The Most Muscular Of All
20. Alucard – Hellsing
Regarded as the strongest weapon in the Hellsing Organization, Alucard commands unparalleled powers among vampires. He's the ultimate force for good, charged with vanquishing supernatural threats to the planet.
Possessing the superhuman strength, speed and reflexes that you would associate with most vampires, as well as vampiric perception abilities, Alucard is not actually a corporeal being in the way that we would think. He is made up of an otherworldly dark substance that is immune to most weapons, and forming his own supernatural weapons that he fights with. Thank goodness Alucard is on our side because if he wasn't, he would be one of the strongest villains in anime.
19. All-Might – My Hero Academia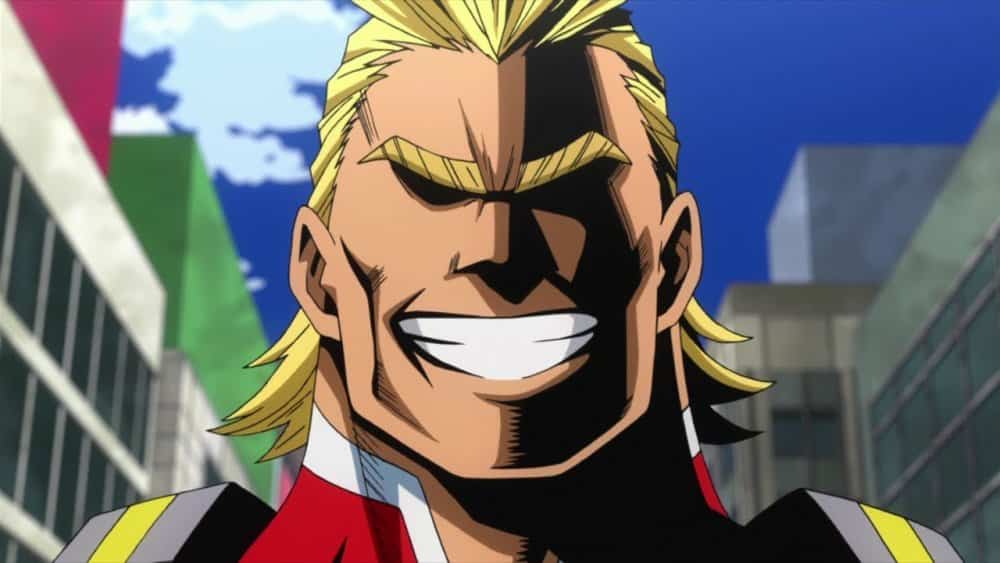 Also known as Toshinori Yagi, Once the world's strongest hero, All-Might remains a formidable force despite his weakening state. His superpower as the eighth holder of the One For All quirk, allows him an almost unlimited range of physical abilities. All-Might was such a powerful being that he was considered the Symbol of
RELATED: Best Blonde Anime Characters – Does Hair Matter?
18. Broly – Dragon Ball Super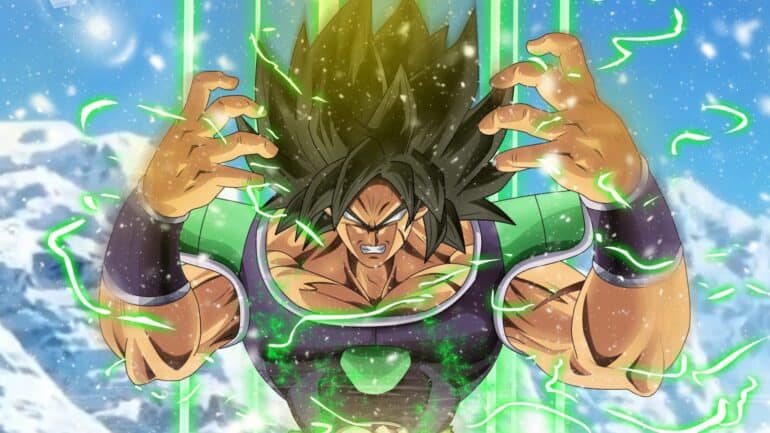 Broly, a legendary Super Saiyan, possesses Titan series physical strength levels. His superhuman abilities make him a virtual god, commanding respect and fear in equal measure.
As the son of Paragus, one of the strongest antagonists in the Dragon Ball Super canon, he comes from a legacy of powerful fighters, and aspect that he continues in becoming a powerful threat. He was exiled because his power level is thought to be more than that of even Prince Vegeta.
17. Itachi Uchiha – Naruto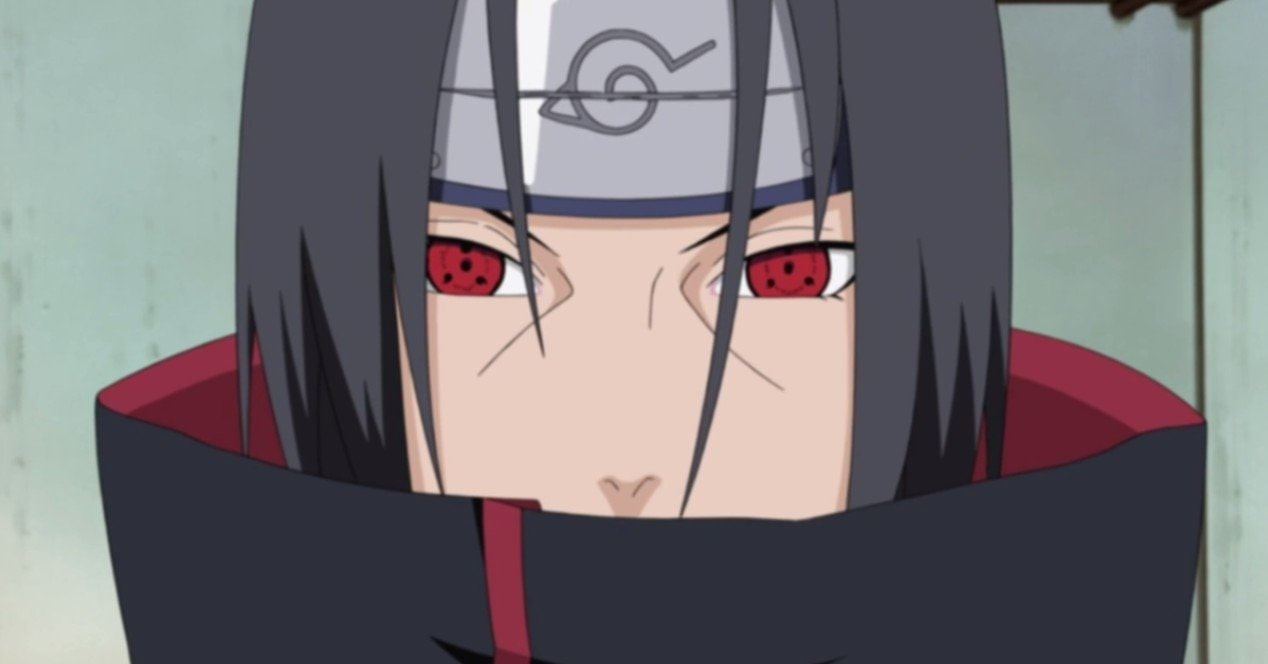 Itachi Uchiha, a prodigy of the Uchiha clan, was named the strongest character in the Naruto series by its creator. His Sharingan grants him unparalleled powers, solidifying his status as a favourite character among fans.
His power was so strong that he was able to take down his entire clan, one that was made up of a plethora of incredibly skilled fighters, leaving only his younger brother, Sasuke, alive. Itachi had a range of power that was never before seen in the history of the academy.
RELATED: Understanding Saitama's Power Level – How Strong Is He?
16. Natsu Dragneel – Fairy Tail
Natsu, one of the strongest young mages in Fairy Tail who is considered a Dragon Slayer, is on the path to becoming a Wizard Saint. Despite his small stature, his immense power and Titan form-like abilities are not to be underestimated.
Being a Dragon Slayer, he is capable of consuming fire that hasn't been created by him and using it to replenish his energy, effectively making his power unlimited so long as he has a constant supply of fire. He is one of the most powerful characters in anime history. He has insane power levels.
With this roundup, we've touched on characters from various animes including Fullmetal Alchemist, Sailor Moon, Rimuru Tempest, and even Saiki Kusuo, all of whom demonstrate unique skills, whether it's the gold experience or the art of Hokuto Shinken. From the physically strong to those wielding magical prowess or even life fibres like Ryuko Matoi from the One-Punch Man series, anime's strongest are a diverse and impressive group.
15. Vash the Stampede – Trigun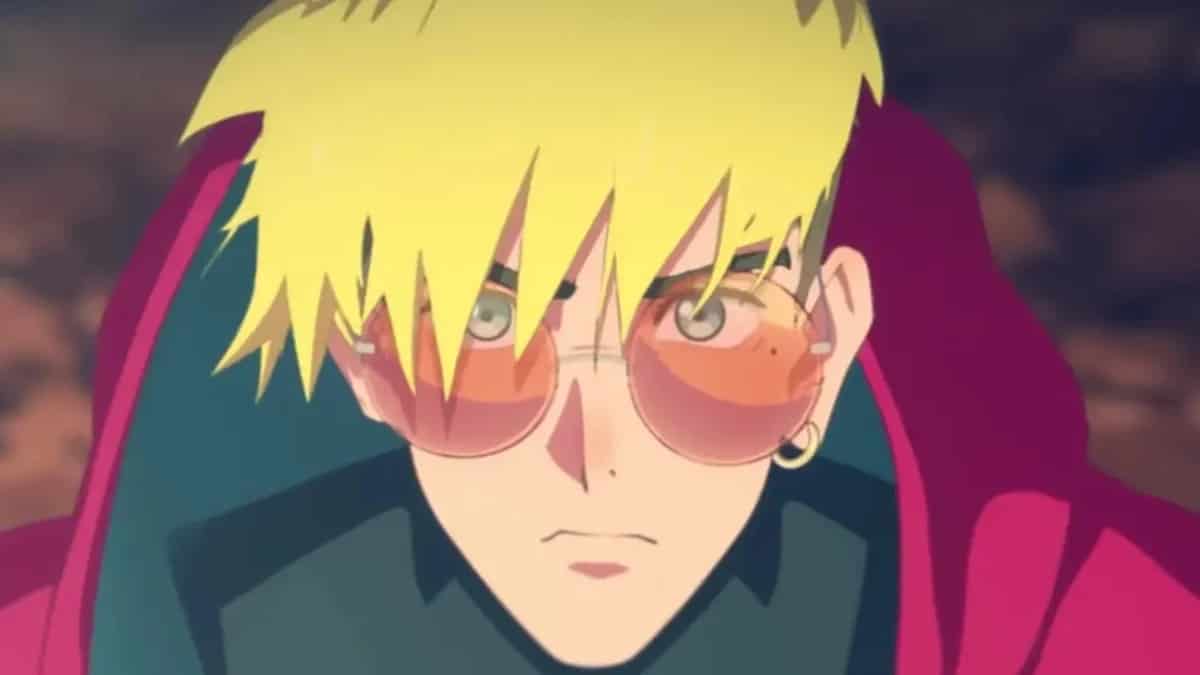 Vash the Stampede, who also goes by The Humanoid Typhoon, is the main protagonist from the Trigun series.
Vash wields a massive, powerful nickel revolver and travels from town to town to learn new things while also battling to maintain "love and peace." He is often surrounded by a whirlwind of destruction and chaos, a habit that earned him his nickname. Two Bernardelli Insurance Society representatives, Meryl Stryfe and Milly Thompson, discover Vash while investigating claims due to the damage he often causes.
Vash is known for having a really strong combat ability, thanks to the fact that he can transform his body to a certain extent and that he can also use to either heal or calm the agitated environment around him, depending on what is called for.
While Vash is powerful in his own right, he also finds himself lucky on numerous occasions. Although luck may not be the correct word used to describe the destruction he indirectly causes. He is definitely one of the strongest and most powerful anime characters.
14. Light Yagami – Death Note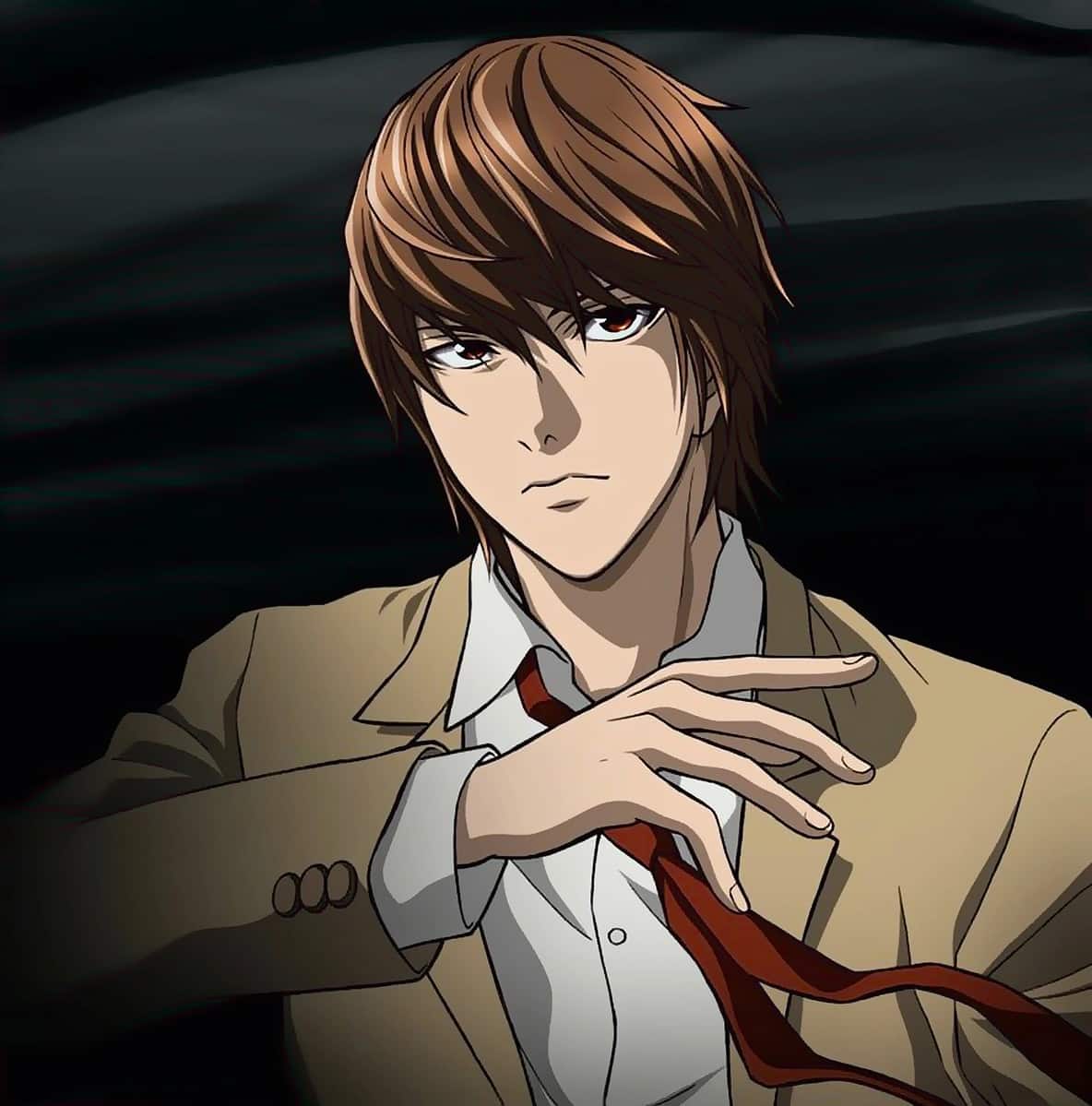 Interestingly, Light Yagami doesn't technically have any powers of his own. The power he wields is derived from a Death Note, a supernatural notebook of shinigami used to take human life. You could then say that he doesn't have any conventional form of power or strength, but his defining strength is his sense of justice.
The Death Note itself was dropped in the human world by Shinigami Ryuk, after which Light takes possession of it. Any name that appears in the note will meet its end. Light uses the Death Note to rid the world of people that he feels have trampled justice, defending his idealist justice and creating a better world for the future.
However, with only humans being affected by this, Light doesn't appear higher on this list, as it doesn't affect any demons, vampires and the like.
13. Ichigo – Bleach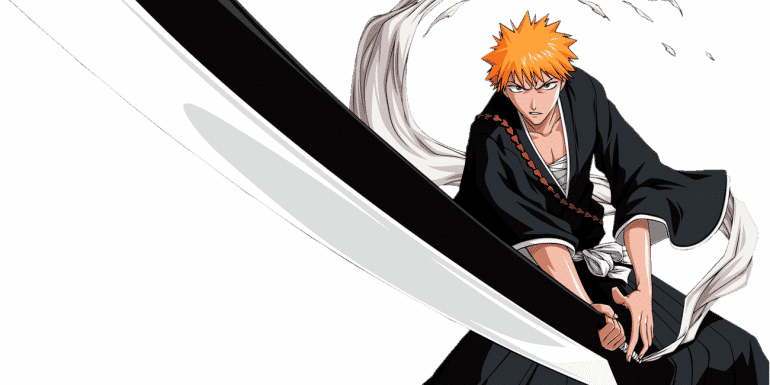 Ichigo Kurosaki receives the Soul Reaper powers after having befriended Rukia Kuchiki, the Soul Reaper who was assigned to patrol the city of Karakura Town.
Having received the powers at a cost to Rukia, Ichigo accepts the responsibilities as her stand-in, working to protect people from the evil spirits called Hollows.
Despite having received otherworldly powers, Ichigo was already a skilled fighter in hand-to-hand combat thanks to having professionally trained as a martial artist since childhood. His natural ability was incredibly enhanced thanks to the Shinigami powers, including his strength, speed and reflexes. He appears as low on this list as he does because without the powers, he reverts back to being human.
RELATED: Bleach Anime to Return in 2022
12. Akira Fudo – Devilman / Devilman Crybaby
Akira Fudo is the protagonist of the anime series Devilman, the oldest anime on the list, having first aired in 1972. The show was effectively rebooted thanks to the Netflix adaptation, Devilman Crybaby, which started its reign in 2018.
Starting off as a weak teenager, Akira has powers and memories granted to him by the demon Amon, who possesses him. Due to being a pure-hearted individual, Akira retains most of his human characteristics and conscience while having the benefit of a host of demonic powers.
Interestingly, instead of joining the demonic forces aiming to bring down the human race, Akira uses his newfound powers to protect humanity from the endless horde of demonic creatures.
Such is his power; Akira can easily take down demons with his bare hands while also being able to fly, teleport and breathe flames. In addition to these powers, Akira is also able to increase his size on a whim.
11. Meliodas – The Seven Deadly Sins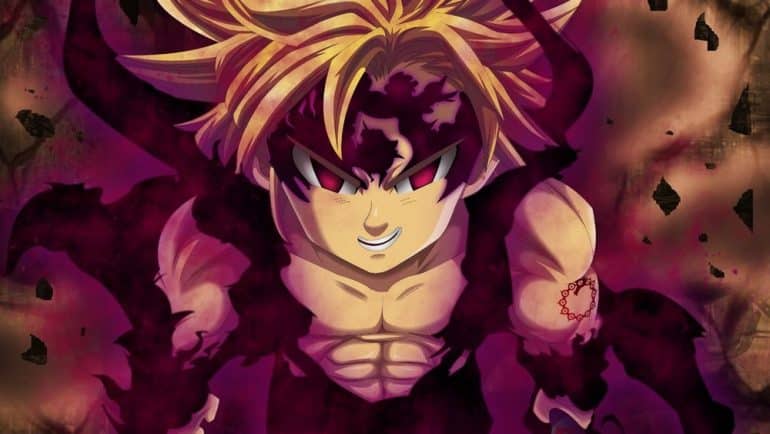 Son of a Demon King and the Dragon's Sin of Wrath, Meliodas possesses great strength with a command over the flames of hell, as well as formerly being the leader of the Ten Commandments and currently being the captain of the Seven Deadly Sins. He also has the power to withstand and deflect magic while also being cursed with immortality, making him practically impervious to the evil forces that be.
Meliodas has the appearance of a young boy, although his dark sense of humour easily gives his adult nature away. That said, he is getting on in age, having lived more than three thousand years already, but his powers are only getting stronger as his story progresses through different stages of power.
Still, he is definitely one of the most powerful anime characters of all time.
10. Naruto Uzumaki – Naruto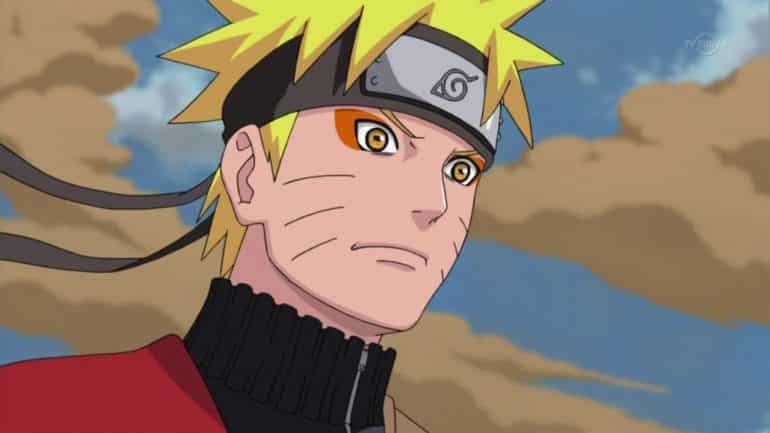 One of the more popular characters in the anime universe, Naruto Uzumaki is the main character of the Naruto anime and a loud-mouthed ninja who appeared in the self-titled show over a period of 10 years over 500 episodes, with numerous other spin-offs to boot.
Naruto starts out as an unskilled and clumsy student with the dream of proving himself and becoming the leader, the Hokage, of his village, and throughout the series, we get to watch his power and his skill improve.
Naruto's ability, Sage Mode, along with his control over the Nine-Tailed Demon Fox that is sealed within him, gives him extreme strength with the ability to form huge monsters from his chakra.
In addition to this, Naruto also has strong relationships with the other Tailed Beasts, which allows him to wield each element of chakra to combine into an even greater power overall. At the same time, he's able to spawn an army of clones to do battle alongside him.
RELATED: Top 10 Most Powerful Characters in Hunter x Hunter
9. Isaac Netero – Hunter X Hunter
As the former chairman of the Hunter Association, an organisation responsible for testing elite members of humanity, Hunter x Hunter's Isaac Netero is one of the strongest martial artists in the anime universe and one that holds the most authority within the organisation.
Having put himself through the paces of an extensive training regime that was said to have ended him, Netero gained incomprehensible power and speed as a result of surviving this ultimate of tests. In addition to this, he is also able to summon a massive karate god capable of destroying almost anything in its path.
Isaac is also known for being one of the most powerful wielders of Nen, meaning that he is able to use and manipulate his own life energy, allowing him to make himself stronger at will.
Having implanted a bomb in his chest, Netero holds all the cards, with the bomb set to go off if he's ever defeated in combat, lethal to any opponent.
8. Eren Yeager – Attack on Titan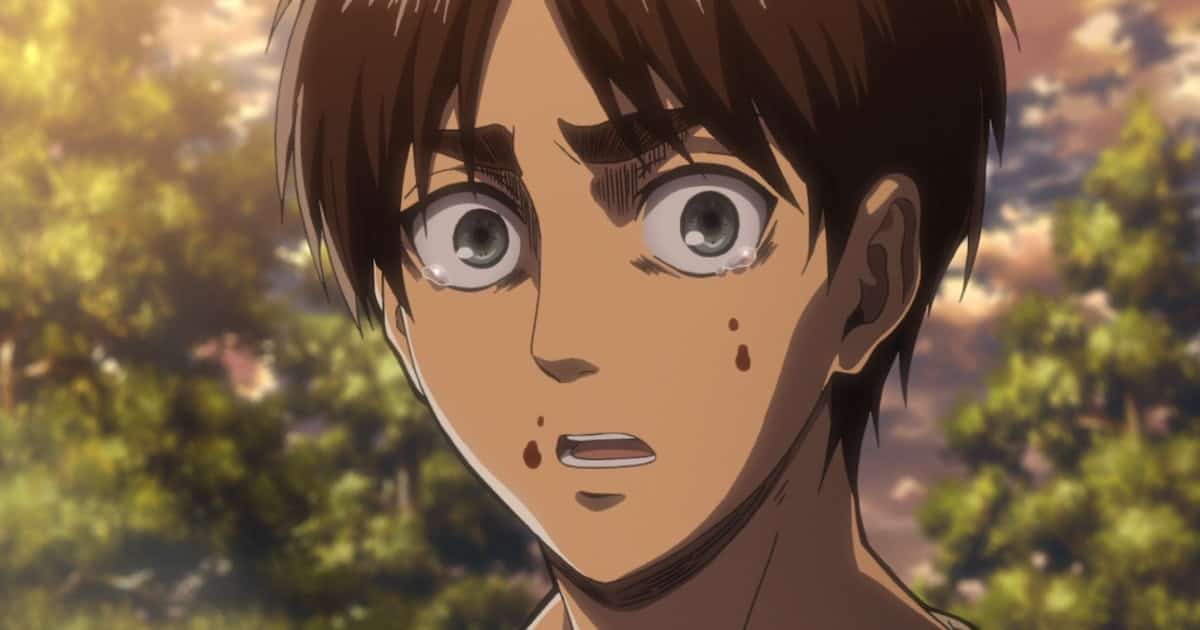 Eren is the main protagonist of Attack on Titan and a former member of the Survey Corps, a position that he has yearned for since humanity was attacked by the Titans when he was a child.
During the first season of the anime, Eren and the rest of the Surve Corps realise that he was a part of serial experiments by his father, who gave him incredible power. His abilities include being able to transform into a 15m-tall Titan, who, in addition to having extreme powers, possesses great regenerative powers. He is one of many humans who can transform into titans, but because of his regenerative ability, he is considered one of the more tenacious fighters.
Over and above this is Eren's ability to command hordes of Titans to follow his instructions with the power of the Founding Titan living inside him. This can easily enable him to bring about the destruction of entire cities while being able to summon 50m-tall Titans to do his bidding if he so chooses. This ability alone is what allows him to appear on the list of the most powerful anime characters to date.
7. Mob – Mob Psycho 100
Mob (additional nickname includes White T-Poison"), whose real name is Shigeo Kageyama, is the lead protagonist from the Mob Psycho 100 series and also the assistant and disciple of Arataka Reigen, as well as the VP of the Body Improvement Club at Salt Middle School where he is a third-year student.
Mob is an esper, a pretty unassuming-looking human being who possesses psychic abilities. He possesses great powers, such as spiritual awareness, telekinesis, psychic energy absorption, astral projection (enters the mind and bodies of others), chlorokineses (able to infuse his power into plants, enabling them to grow and control them to his will), as well as psychic energy transference (transfers power to another, making them stronger based on how much energy was transferred).
His powers have the equivalency of large-scale natural disasters, with the addition of his opponent falling to his powerful psychic abilities that are virtually unmatched in his universe.
6. Tetsuo Shima – Akira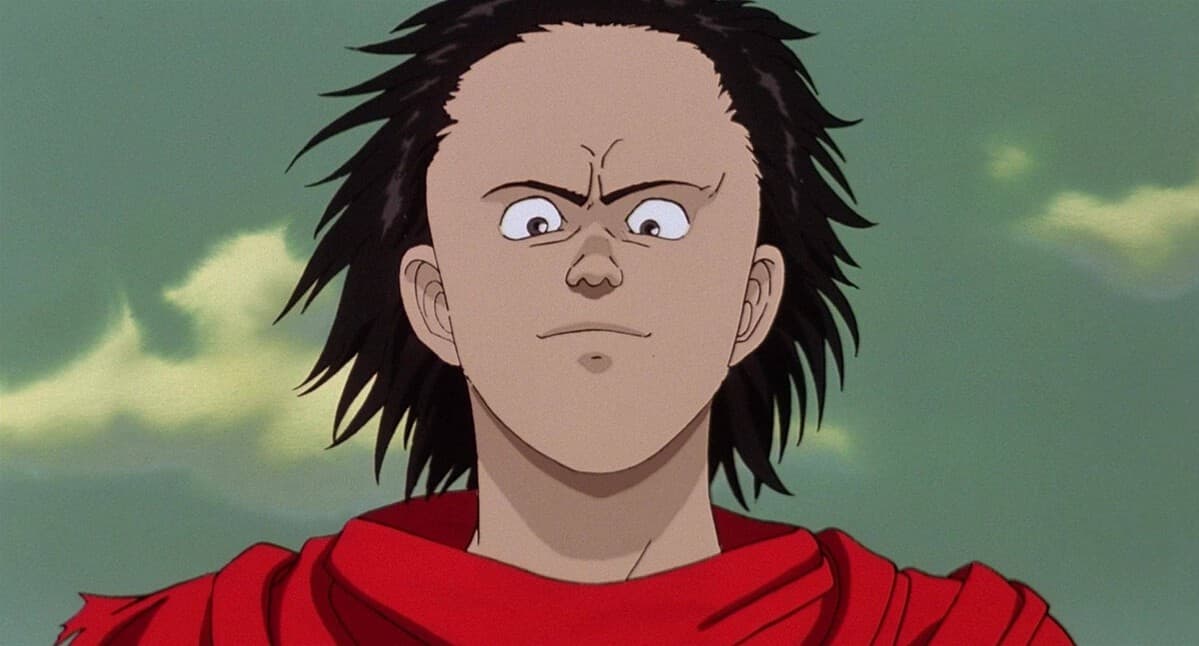 The antagonist from the anime series Akira, Tetsuo Shima, has immeasurable psychic powers at his disposal.
Having been awakened after a collision with another psychic, Shima's power grows quickly. His powers grow so powerful and intense that it threatens the entire universe.
As a result, Shima transports himself into a place outside of reality to release the psychic explosion. This explosion is so immense that it births an entirely new universe. The event showcases the capability he possesses to both create and destroy universes.
Unfortunately, his immense power, combined with his crippling inferiority complex, leads him to use his powers for bad rather than for good.
RELATED: Black Clover Season 5: Everything You Need to Know
5. Beerus – Dragon Ball Super
He may appear to us as a humanoid, anthropomorphic cat, but Beerus is anything but.
Being the God of Destruction of Universe 7, he is originally the main antagonist of the show but later becomes a supporting member of the cast. Beerus is considered one of the strongest among the 12 Gods of Destruction, with a simple mission to maintain balance in the universe.
Beerus, however, is known for his laziness (hilariously cat-like behaviour), sleeping for up to decades at a time, but once awakened, he sets out to destroy a few planets at a time to allow room for new ones to grow, maintaining balance in the universe.
Still, Beerus is one of the most powerful and strongest anime characters around, thanks to the untapped power at his disposal to maintain said balance in the universe.
4. Ultra Instinct Goku – Dragon Ball Super
One of the most popular characters in the history of anime, Son Goku is the strongest martial artist in any show, known for his many different versions that have different power levels.
He is widely considered the strongest warrior across multiple universes in Dragon Ball. Already possessing sufficient power to rival almost anyone, Goku's recent acquisition of the Ultra Instinct form only increases his powers and moves him up the list somewhat. Ultra Instinct is a technique that allows Goku to fight separated from his thoughts and emotions, and his body works on pure instinct, unleashing his raw power on his already powerful enemies.
Prolonged battles with his enemies risk destroying an entire universe as collateral damage. Long gone are the early days of the show with Goku still a young boy.
3. Whis – Dragon Ball Super
Although he may look quite the oddball, let it not fool you into thinking Whis isn't an incredibly powerful angel, a Guide Angel Attendant, to be exact.
This is the martial arts teacher to Beerus, as well as the strongest being in Universe 7.
Beerus himself has claimed that Whis is far superior to him, highlighting just how powerful he is.
Another showcase of his power is indicated by means of Whis having knocked out Beerus with a single hit to the neck. This was even more impressive after watching Super Saiyan God Goku barely being able to keep up with Beerus despite Beerus only fighting Goky at 79 percent of his power.
In earlier battles with Goku and Vegeta, he easily fends off their dual attacks with his hands behind his back.
Over and above his power, Whis also has lightning speed, stating that each of his arms acts as its own organism. This means that the movements of his arms aren't dependent on thoughts from his brain to travel to his muscles, granting him super-fast reactions. He also carries around a powerful staff, allowing him to make objects vanish and reappear, as well as to materialise new objects from nothing.
2. Saitama – One Punch Man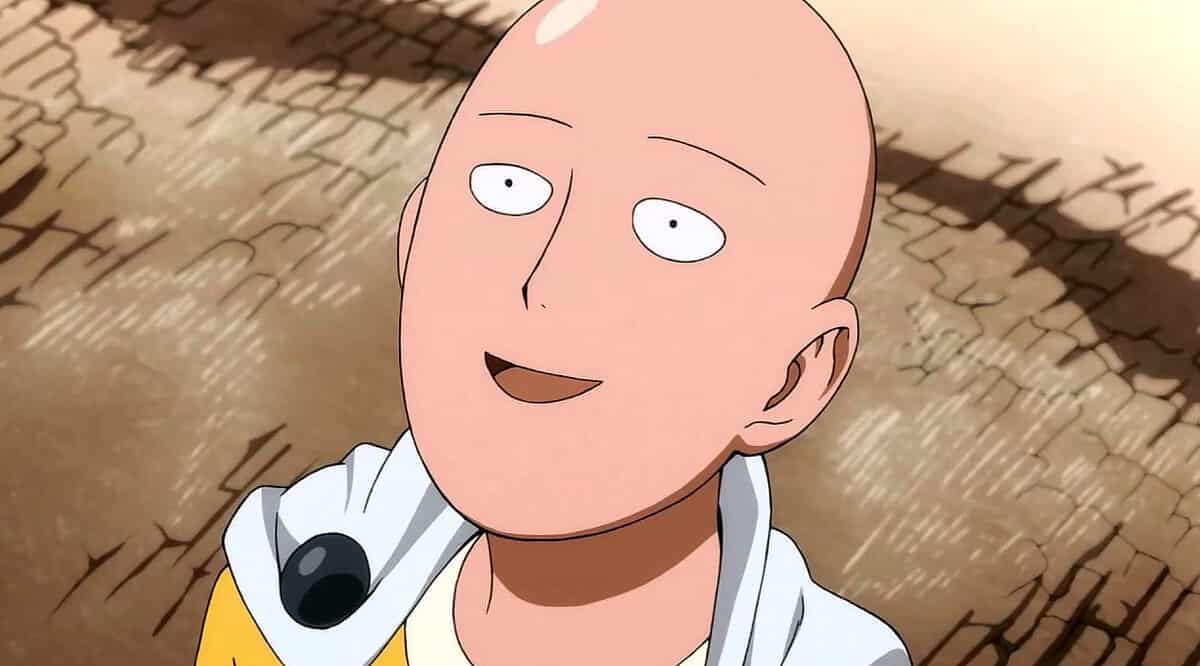 You can't talk about strong anime characters without mentioning Saitama from One Punch Man.
Saitama rose from humble beginnings in the popular anime series. Having trained rigorously for three years, he gained the power to withstand any battle and defeat any bad guys with a single punch. Hence the title of the series.
Saitama, unlike many other characters in anime, isn't interested in being the most powerful in the universe, with his powers actually bringing with it depression for the protagonist, causing him to have a "self-imposed existential crisis".
After struggling with his depression about being the strongest hero in his universe, no one actually considers him a hero, leading him to join the Hero Association and work together with other heroes to protect and defend his home.
Already the most powerful being in his universe, Saitama believes that the pursuit and journey to reaching one's goal are more fulfilling than holding the position, which leaves him feeling a sense of emptiness having achieved this. In the world of anime, the powerful warrior definitely stands as one of the most powerful.
RELATED: The Best Fate Anime Series of All Time (& How To Watch Them)
1. Zeno – Dragon Ball Super – The most powerful and strongest anime character of all time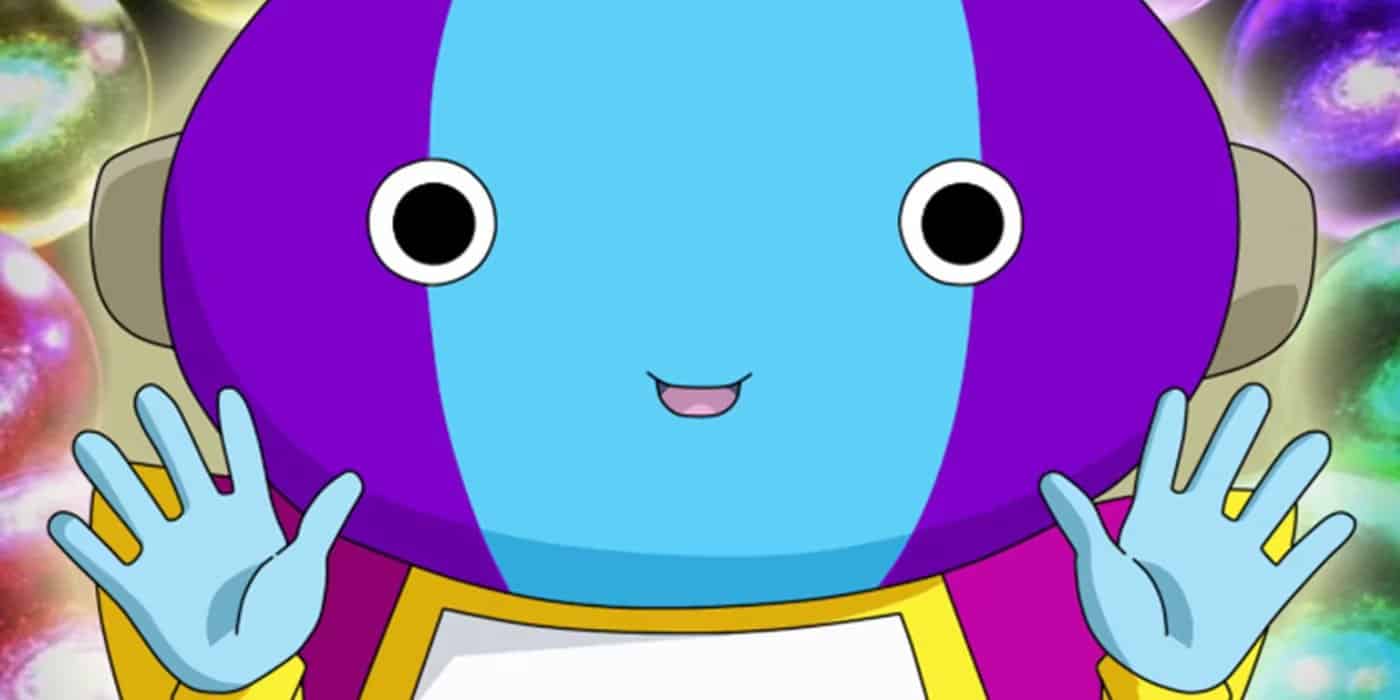 Zeno is the ruler of each of the realities in Dragon Ball Super, often called the King of All or the Omni-King in the series. Don't let his appearance deceive you, he is one of the most powerful anime characters of all time and is definitely the most powerful in his own universe.
He has the ability to create and destroy all existence across multiple universes in a single instance. He may look unassuming, but he has absolute power and can bring about the destruction of all life as we know it on a whim.
Unlike many of the other characters on the list, Zeno doesn't possess any combat skills or techniques, he is simply powerful. He commands space and time with youthful abandon, which makes him extremely dangerous as well, having already destroyed numerous universes for the sake of some fun.
It has been a subject of debate recently whether Saitama could pose any threat to the likes of Zeno, having only previously thrown a single punch in anger (before the 2nd season arrived). Either way, it's hard to deny that he is definitely one of the strongest anime characters. Most anime fans agree.
RELATED: The 9 Strongest One Piece Characters of All Time
So who is the most powerful anime character? It's really a matter of opinion. That said, the list above is a good start to determine who the likely favourites are.
Who do you think are the strongest and most powerful anime characters of all time?