Prices are rising everywhere, and, unfortunately, that includes the gaming industry. Over the last year, several game publishers and developers upped the costs of their games and consoles, and gamers expect further increases moving into 2023. But what is the real cost of gaming in 2023? It might be more than you're prepared for.
RELATED: How the PSVR 2 Could Revolutionise the PlayStation 5
Game Prices will rise in 2023
– The History of Game Prices
Despite how it might look, game prices today are a lot cheaper than they used to be, primarily because of inflation. Let's look at the Nintendo Entertainment System for reference.
When the console was first released, it sold in the US for $179.99, while its games averaged at $45. When you adjust those prices for inflation, today, the system would cost $432.71, with games averaging at $108.18.
Liam Deane, a principal analyst at Omdia, said that if game prices had risen steadily with inflation, games would have cost over $90 today. Fortunately, this is not the case and games today have settled around the $70 price mark, but that is gradually increasing.
– Why Have Games Gotten More Expensive?
One of the main factors behind the price increase in games is that they're getting more expensive to make. Technology has improved, meaning that the gaming experience has also improved. With this improvement comes the demand for gaming companies to create games that either live up to players' experiences or blow past them.
PlayStation 5 games can cost more than double the man-hours and resources needed to make PlayStation 4 games. Because of this, game developers have to hire larger teams and take longer to develop new games to ensure that what they give their consumers will outdo their past work and competitors. So it's actually surprising that games aren't more expensive with all the costs that need to be covered.
Newzoo's Rhys Elliot suspected the reason that games haven't gotten more expensive, despite all the work that goes into them, is this:
"The answer is that they've long offset these rising costs with DLC and microtransactions, bolstering premium games sales with smaller purchases (in-game boosters and cosmetics) as well as more robust content expansions. Simply put: the industry has sustained itself with new monetization methods and live-service strategies alongside the classic premium launches. Content subscriptions, like Xbox Game Pass and PlayStation Plus are another factor in the mix."
Several games are already more expensive than the average $70 that players have come to expect, and most are happy to pay higher game costs. This is primarily because many developers and publishers have regular sales of big games. Players know that, even with the increase in prices, there will always be an opportunity to get a game at a lower price; they'll just have to wait a few months.
RELATED: AI Just Predicted What The PlayStation 6 Will Look Like
– Who's Increasing Game Prices Next?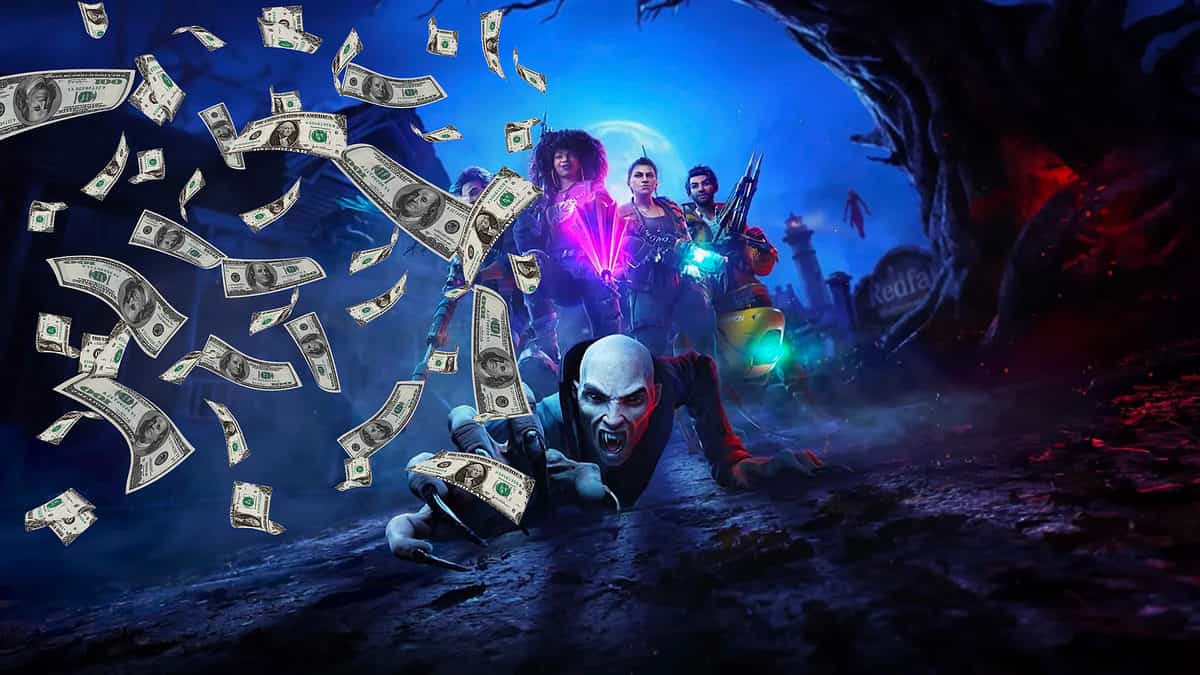 A couple of gaming companies have yet to increase the prices of their games, and players are beginning to wonder who will break first.
– Microsoft Confirms Price Increases & Inflation
In August last year, Microsoft stated that they weren't planning to adjust the retail prices of their consoles following the news of the PlayStation 5's price increase. However, this may change if the comments made by Microsoft gaming CEO Phil Spencer in October are anything to go by:
"We've held the price on out console, we've held the price on games and out subscription. I don't think we'll be able to do that forever. I do think at some point we'll have to raise some prices on certain things, but going into this holiday we thought it was really important that we maintain the price that we have."
Others at Microsoft added, "We've held on price increases until after the holidays so families can enjoy the gift of gaming. Starting in 2023, our new, built for next-gen, full-priced games, including Forza Motorsport, Redfall, and Starfield, with launch at $69.99 USD on all platforms.
This price reflects the content, scale, and technical complexity of these titles. As with all games developed by our teams at Xbox, they will also be available with Game Pass the same day they launch."
At this point, Xbox will definitely be increasing its prices to match those of its competitors. Microsoft India, specifically, announced that there would be an 11% increase due to inflation:
"Indian rupee price list changes to harmonise its prices for commercial on-premises software and online services between India and the Asian region, effective February 1, 2023." Microsoft added, "Starting February 1, 2023, Indian rupee prices for commercial on-premises software will increase by 4.5% online services will increase by 11% to realign close to prevailing USD pricing level in the Asian region."
A Microsoft spokesperson told IGN that the price increase "reflects the content, scale and technical complexity of these titles."
Xbox head Phil Spencer spoke further on the increases during an interview with The Wall Street Journal: "Consumers right now are more certain than they have been in a long time, and I want out medium of video games to be something that they find attractive. I do think at some point we'll have to raise some prices on certain things."
However, despite everything being said, Deane doesn't think that Microsoft will increase their prices just yet, "Microsoft has been running a pretty aggressive pricing strategy recently, especially with the Series S, which they've been offering at steep discounts in a lot of markets. Market share is the name of the game for Microsoft and they're not going to risk a golden opportunity to make up ground on Sony for the sake of a bit of extra short-term hardware revenue."
RELATED: Why The PS5 & Xbox Series X Will Probably Be The Last Consoles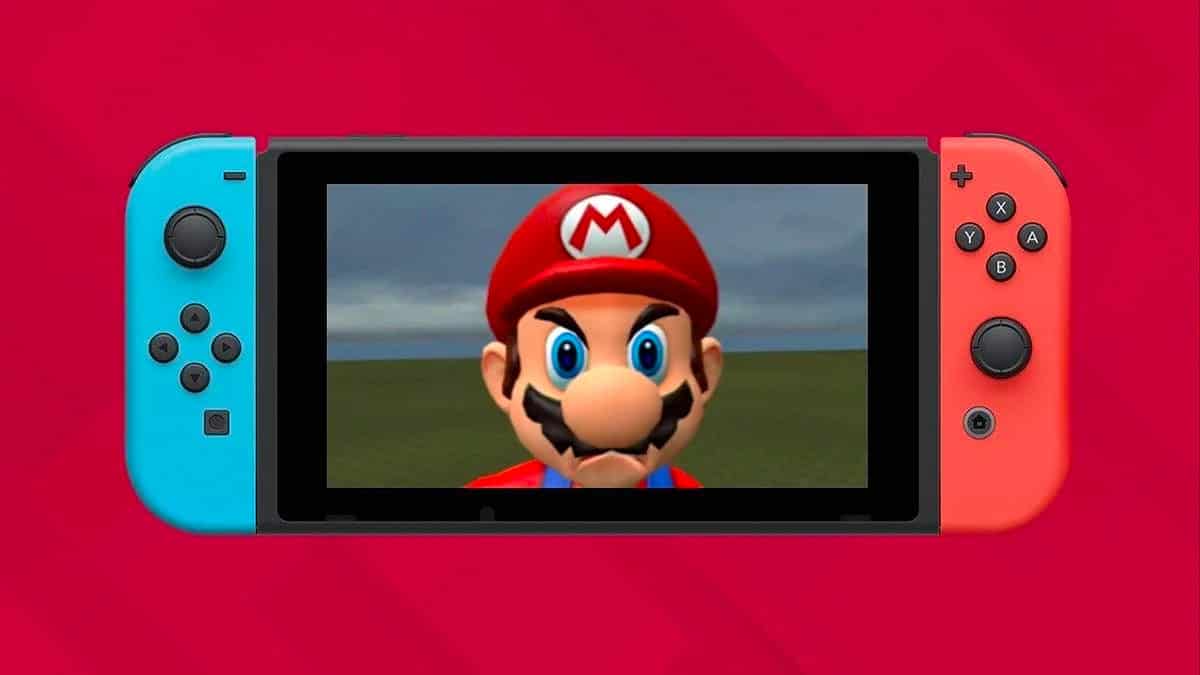 – Nintendo
No one thinks Nintendo will be increasing Switch prices anytime soon. In the past, Nintendo has held off from raising their prices until a while after their competitors. Analysts don't expect that to change.
While it isn't likely for Nintendo to increase the prices of Switch games, especially with the console coming to the end of its life cycle, the company is notorious for rarely giving discounts on its biggest first-party titles.
Fans go based on the news that The Legend of Zelda: Tears of the Kingdom pre-orders are at $59.99; they can safely assume that Nintendo will keep their prices the same for a long while. Therefore, their subsequent increase should only be expected when the gaming studio comes out with its next console.
– Other Major Publishers
When other publishers increase their prices, it will not be put on display nearly as much as other publishers. Some companies like Warner Bros, Square Enix and EA have already lifted their prices, which happened without too much notice. They dropped the news prices on upcoming pre-orders without issuing any big statements about the change.
Other companies may decide to do the same, but if that happens, it needs to be done on a big enough release. Caocom could have used Street Fight 6 to make the change, but it's already up for pre-order at $60.
When discussing the price increase from individual companies, Toto said, "The Japanese giants have most probably been discussing price hikes for their software in the West for some time now.
Square Enix already made heads turn last year when they said they want $70 for the Steam version of Forspoken. I don't think every Japan-made video game will cost $70 in the future. But players should get used to the idea for sure."
Deane added, "A big question is: to what extent have they shifted their business models from full-game sales to DLC and microtransactions? It's much easier to raise prices for those quietly because there's no psychologically important $60 mark that consumers are anchored on. So some publishers might decide to stick with $60 and instead quietly increase other prices. The strength of the dollar and weakness of the yen also makes things easier for Japanese publishers – their US revenues are rising in yen terms purely thanks to the exchange rate, so they're more likely to stick to $60 than their American competitors."
Not all games will be experiencing an increase; however, if top-end game prices continue to climb, then smaller game prices will soon follow. Additionally, given the current situation, Indie game developers may also begin to price their games at a higher rate.
– Cheaper Options for Gamers Through Subscription Services
For players who can't afford to fork over hundreds of dollars to keep up with the latest games, many studios have started offering subscription services or games at discounted prices for a monthly fee to ease some of the burdens.
Unfortunately, some of these services, specifically the Xbox Game Pass, could also increase their prices. Toto has described the Game Pass as a "prime candidate" for increase, especially with the upcoming Bethesda arrivals. This increase looks inevitably closer, with Xbox wanting to ditch its base tier subscription and push its users towards the more expensive higher tier.
Deane believes that after the failed attempt to increase the price of Xbox Live Gold, Microsoft might take a page out of Netflix's book in 2023 and offer an entry-level tier that utilises advertising to make it more affordable.
Fortunately for Sony users, the studio just did a major overhaul of their system, so the chance of them raising their prices soon isn't very likely.
– Impending Increases
While game prices are unlikely to increase too much further after the latest bump, this is not the last time publishers will increase their prices in 2023. They're sure to start looking for other ways to make more money, meaning that slightly more insignificant things like battle passes and microtransactions are the most likely to increase.
RELATED: Why The Nintendo Switch 2 Could Be A PS5 Killer
Predictions About Gaming in 2023
A group of analysts recently came together at the being of this year to give their opinions on how they thought the gaming industry would be in 2023. The analysts included Dr Serkan Toto, Piers Harding-Rolls, Karol Severin and Lisa Cosmas Hanson. This is what they had to say.
– Consoles
Dr Serkan Toto believes that while Nintendo won't release any new hardware, the Switch's prices will remain stable throughout 2023.
Piers Harding-Rolls believes that the market with stabilise this year. He said he thought the best-selling console of 2023 would be the PlayStation 5, followed by the Switch. He also believes that the PlayStation VR 2 will arrive during a difficult macroeconomic time, while the Quest 3 will arrive in late 2023.
– Subscription Services
Dr Serkan Toto said that he believes that subscription prices will continue to rise.
Piers Harding-Rolls believes that Game Pass will grow significantly and will have mobile games added if the ABK deal goes ahead. He also believes Sony will secure more third-party day-one releases for PS Plus Extra and Premium. In addition, Netflix will experiment with some streaming games.
Lisa Cosmas Hanson believes that "subscription offerings will grow on mobile."
– Hybrid Monetisation Approaches
Harding-Rolls believes that we might see a cheaper mobile-first tier for Game Pass-specific markets, and advertising will be more heavily experimented with in-game across AAA titles.
Hanson believes monetisation models will become "popular of devices where they previously were not. We believe that advertising will play a larger role on PC and console while multi-game subscription offerings will grow on mobile.
– Market Consolidation
Harding-Rolls believes that after the Microsoft-ABK deal's announcement, gamers might see a few massive deals between major publishers this year. The mobile games space is ripe for continued defensive consolidation in 2023. As a result, several blockchain game companies are likely to go out of business.
– Generative AI
Harding-Rolls believes that As-related tools will be "increasing used in specific dev processes and will be trained for others, but I don't expect it to radically disrupt staffing or resourcing immediately. There will be a lot of experimentation across the industry to see what works and what doesn't through 2023."
RELATED: Sony Honda Will Have PS5s Built In Its EVs
Cheap Gaming Laptops Will Trend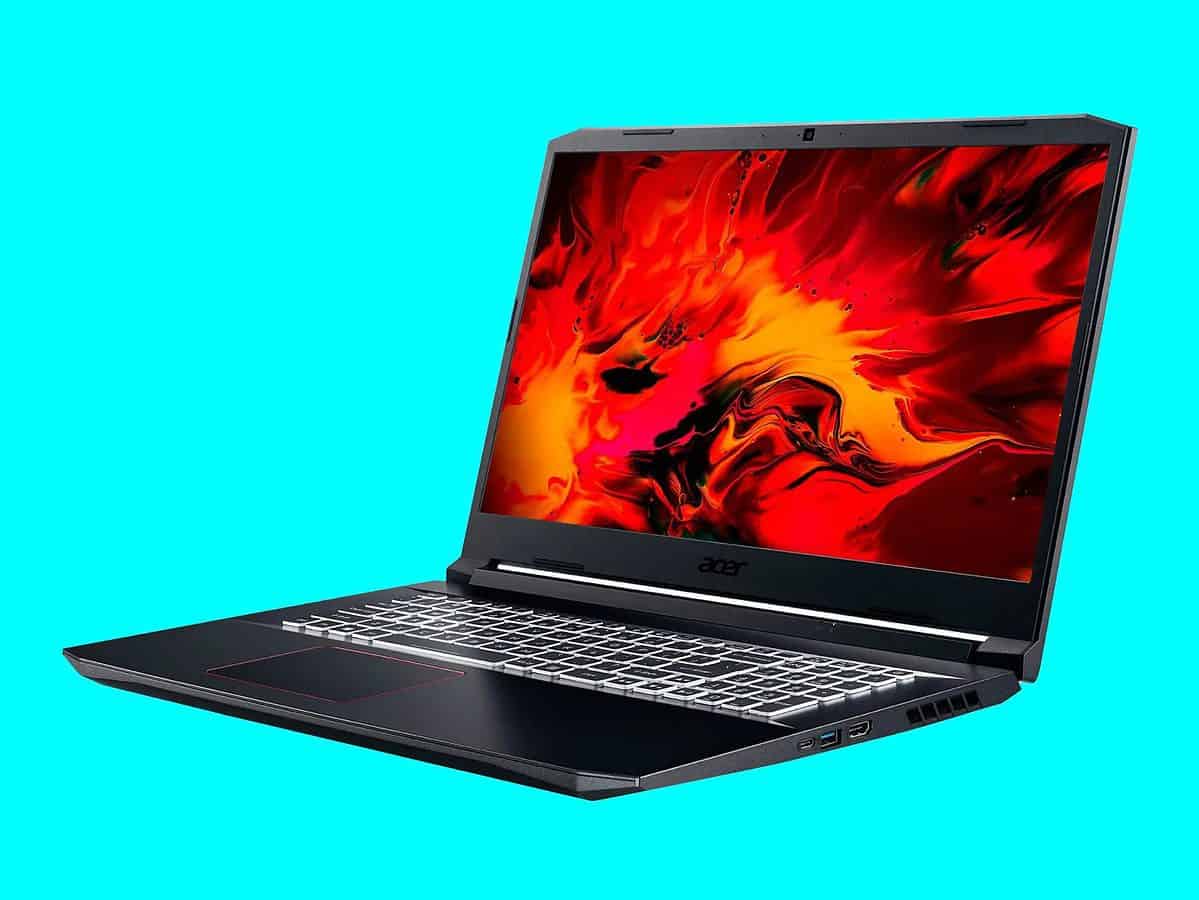 With all the game price increases, gamers are looking for cheaper gaming laptops. Unfortunately, these prices are also going up, so finding a decent, cheap gaming laptop has become increasingly difficult. However, there are a couple of 2023 options that are reasonably affordable.
MSI Cyborg: This laptop has a Core i5-12450H, 8GB of DDR5 RAM, 4800MHz, a 512GB SSD and an RTX 4050. It also comes with a 16:9 1080p screen and a 144Hz refresh rate.
You can find similar laptops powered by an RTX 3050 Ti. However, there are two noteworthy things about the laptop. First, you only get 8GB of ram, and it uses a previous-gen intel processor.
While these specs don't appear to represent a significant price hike, if you take a deeper look into it, you'll see where this becomes a problem. There isn't a substantial difference between the 12th- and 13th-generation processors, but the use of the older one means that MSI is trying to keep the prices of their machines down, which isn't a good sign.
MSI is going to sell a similar configuration of the Cyborg for $100 more. The laptop features a Core i7-12650H and an RTX 4060 with 8GB of VRAM.
They are also offering a similar configuration in the Katana B12VFK-291US for a similar price but with 16GB. However, the Katana is a heavier laptop and doesn't feature the same translucent chassis as the Cyborg.
MSI gaming laptops are priced similarly to gaming laptops available on Amazon. One such laptop is the 2022 Asus TUF Gaming 15.
2022 Asus TUF Gaming 15: Core i5-12650H. 16GB of RAM, 512GB SSD and an RTX 3060.
We don't know how much more powerful the RTX 40-series cards will be than the 30-series GPUs. However, if there is a significant jump between the two, the RTX 4050 and 4060 could be excellent options.
Unfortunately, considering that MSI had to go for an older generation to get the price down, there is a good chance the new gaming laptops won't be able to hit the same price target.
Rumours About New Nintendo Switch
Nintendo has denied up and down any news about a new Switch, but that hasn't stopped leakers from revealing that we could receive the latest Nintendo Switch as early as the first half of 2023.
So, while there is no substantial evidence that proves the Nintendo Switch Pro isn't on its way, this hasn't stopped Nintendo fans from getting excited about a potential new console. But, of course, it also doesn't help that Harding-Rolls has stated that "Ampere is currently forecasting a next-gen Nintendo device to release in 2024.
RELATED: Nintendo Switch Pro Cancelled Because It Could Not Keep Up With Competitors
Silver Lining In All the Increases
While it does suck that games are getting more expensive, it's still good news for gamers. An increase in prices means an increase in resources and labour, which means that upcoming games will be better than we've ever seen.
There's also the small matter that not every game will receive an increase. Elliott has said that with all the new monetisation methods, live-service strategies, and classic premium launches, "a $70 price point for all premium games is an absurd concept."
RELATED: PlayStation Has A Lot Planned For 2023. Here's What To Expect
What do you think about all the price increases in the gaming industry for 2023?