It's often said that art imitates life, and the masterpiece known as Mortal Kombat is no different. From the first game's realistic digitised graphics and use of actors and martial artists to record the bone-crunching moves, it was obvious that Mortal Kombat creators Ed Boon and John Tobias had been inspired by real-life inspirations for their characters.
Some of the influences are obvious, while the others not so much.
So, let's break down the 6 Mortal Kombat characters based on real people.
1. Johnny Cage – Jean-Claude Van Damme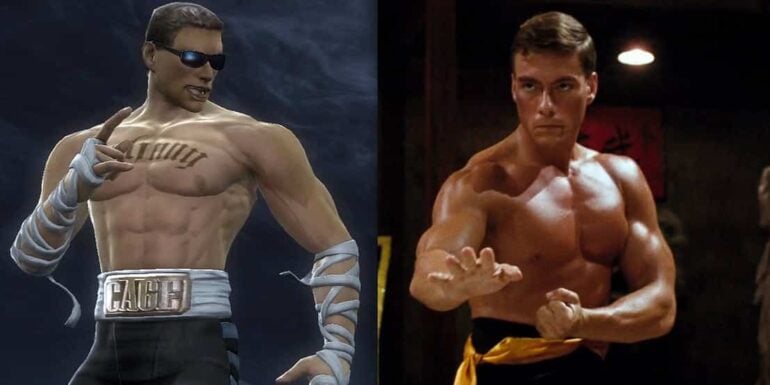 Before 1992's Mortal Kombat became what it was, it was set to be a starring vehicle for the real-life Muscles from Brussels. Unfortunately, Van Damme was already in talks with another company, so Midway had to readjust its plans and become something else. In the end, Johnny Cage became a parody of JCVD, who actually almost played the character in the first live-action film.
2. Sonya Blade – Cynthia Rothrock
You cannot talk about '80s action flicks without mentioning Cynthia Rothrock's name. Her real-life martial arts skills came to good use as she became one of the best action stars in the world. As the only female character in the first Mortal Kombat game, Sonya Blade showed the boys' club that she meant business and wasn't about to be the damsel in distress. It isn't too hard to see the resemblance between her and Rothrock here.
3. Liu Kang – Bruce Lee
As far as Mortal Kombat characters based on real-life characters go, this is one of the more obvious ones. From his look to his diverse move set, it's apparent that Liu Kang is a tribute to the late Bruce Lee. Also, let's take into the fact that his animality is the Dragon, and that was the nickname associated with Lee.
4. Jax – Steve James
Take a gander at Jax in Mortal Kombat 2. If you ever watched the American Ninja film series, you'll instantly spot the subtle tributes to the late Steve James, who had the biggest guns that refused to be confined to a shirt. While Major Jackson Briggs' appearance has changed over the years, we'll never forget the O.G. look. Gotcha!
5. Stryker – Bruce Willis
Not a lot of people like Kurtis Stryker. First of all, he's a narc. Second, he took Johnny Cage's place in Mortal Kombat 3. And third, he kind of sucked as a character. While his look has varied from game to game, it was alluded in his Mortal Kombat (2011) bio that he saved a famous tower from terrorists. In other words, he's Bruce Willis' John McClane from Die Hard.
6. Cassie Cage – Felice Herrig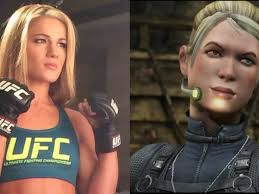 Johnny Cage and Sonya Blade's daughter, Cassie Cage, has become a fan-favourite character in no time. She has the look, the attitude, and the moves to put the beatdown on all challengers. It's also no coincidence that there are visual similarities between her and MMA fighter Felice Herrig, who also chews gum and loves selfies as much as Cage. Herrig herself has commented on the similarities, saying she loves the fact that she inspired the character.
Tell us, do you spot the real-life influences in these Mortal Kombat characters? Let us know in the comments section!