Adventure awaits in these top 18 Viking games of 2023! From classic role-playing titles to real-time strategy games, discover the best Viking-themed action today.
RELATED: 10 Best Viking Movies Ranked
If you are a gamer who also happens to be a big fan of Norse culture and mythology, you may have been looking for video games that fit the criteria. And with the hype around the God of War franchise, it only makes sense that one would want a similar gaming experience. Unfortunately, although various games include Vikings, many may only feature them as mods or DLC. That or Vikings are included as a selling point for purely aesthetic purposes. Therefore, finding games that will give players fully immersive gameplay is a bit difficult. So, which are the best Viking games to check out?
Worry not, as this article will solve this problem by providing a list of the top eighteen Viking games released so far. It will include games on various platforms, including PC, PlayStation, and Xbox. As this is a ranked list, it will be in order from good to best. And in terms of spoilers for the gameplay's overall story, only a synopsis of the game will be provided. It will also be specified whether it is multiplayer or not, as some players may want to enjoy these games with their friends. Without further ado, here are the top eighteen best Viking games.
RELATED: The Predator Fights Japanese Samurai In Amazing Prey Sequel Idea
18. Total War Saga: Thrones of Britannia
Similar to the Warhammer games, this interesting little game allows its players to experience a rare experience wherein they get to rewrite history. Taking place in 878 AD, it sees the English Kingdom up against the Norsemen, better known as the Vikings. Unfortunately, there is no place for both parties, and it is up to you to build armies and take your fierce warriors into massive battles. Even better, you can decide whether to be a Viking or an Englishman, to either invade England or protect it.
This is the first game in the Total War saga, and the others are definitely worth checking out. The game features small periods that double as campaigns and a turn-based combat system which sees one move counting as an entire season. While the game has its flaws, it is still one of the best Viking games of all time.
17. Volgarr the Viking
This side-scroller platform arcade-style game is a modern iteration of the classic 1980s games of the same genre. It retains pixelated graphics and incredibly difficult level progression. When presented with an array of indie games, this one has earned its rightful place on this list. However, to be sure this is something you would like to indulge in, watching some video reviews on the game is suggested, as it is immensely difficult. This is because some critics described it to be even more challenging than Dark Souls. With that being said, it is still a great game.
The combat is simple, and so are the game's mechanics. You make your way through a series of enemies and intense boss fights, and while you are undoubtedly thinking this sounds easy; it really is not. Also, just keep in mind that if you die, you will have a tough time trying to get back to the initial level you were on. But hey, that's just the mechanics of the game!
16. Viking Wolves of Midgard
If you are looking to explore Viking culture in the Norse land, then you may want to check this one out. This RPG follows a well-told story and looks at many aspects of Norse mythology. And for fans of hack-and-slash action games, this one takes the cake. It has seen a steady flow of good reviews, all praising the action sequences more than the epic story it is attempting to tell. The game also offers a co-op option that is great for when one would like to play with their friends. With a recently added solo mode, the game has become that much more entertaining, earning its place on this list of the best Viking games.
15. Tribes of Midgard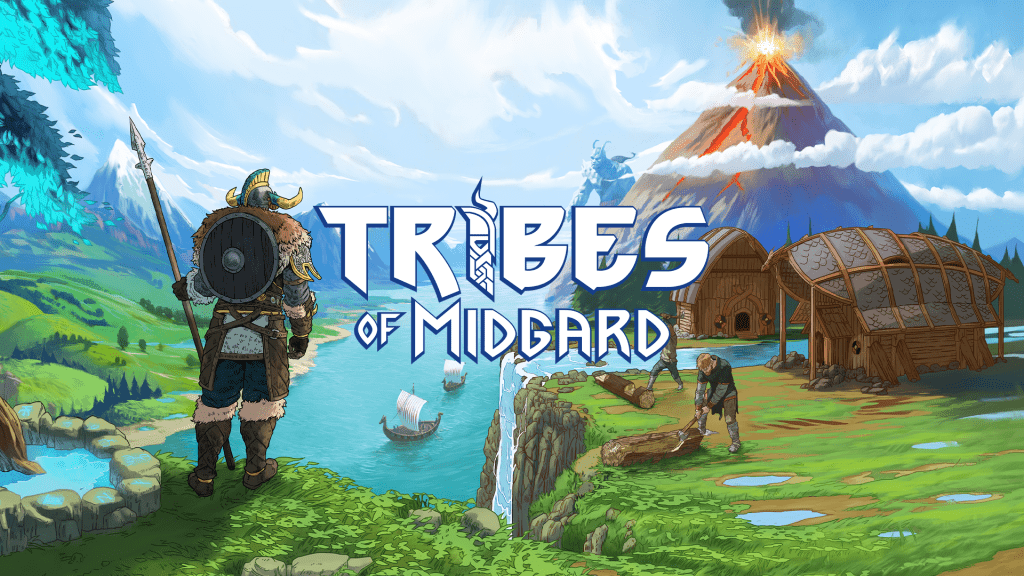 Taking another deep dive into Norse mythology, this colourful game offers an array of action-packed sequences that will keep you entertained for hours. The goal of this RPG (at least in the story mode) is to complete a set of objectives you will receive as the apocalypse looms near. Think 'Winter is coming' from Game of Thrones, and you have hit the nail directly on the head. In addition, you will have to defeat a final boss if you want to save your land. The game also offers a multiplayer mode wherein you can complete various objectives with friends. And an Endless mode wherein you must survive as long as you can against waves of enemies. In fact, combine these two modes, and you will have the most fun you will ever see.
14. Ancestor's Legacy
Although this game may not live up to its claims of historical accuracy, this real-time strategy game is a classic. It features an array of modes, including multiplayer and AI versus modes that can be fun. Then there are the six campaigns inspired by different historical occurrences and require you to build a main base while capturing smaller villages to up your resources. You can choose between one of the four different factions involved in the game consisting of the Vikings, the English, the Germans, and the Slavs. Each has its own strong points and weaknesses, and it is up to you to decide which one to play. Also, even more entertaining is the cartoonish nature of the Vikings in the game, who are every bit as brutal as their fictional counterparts.
13. Bad North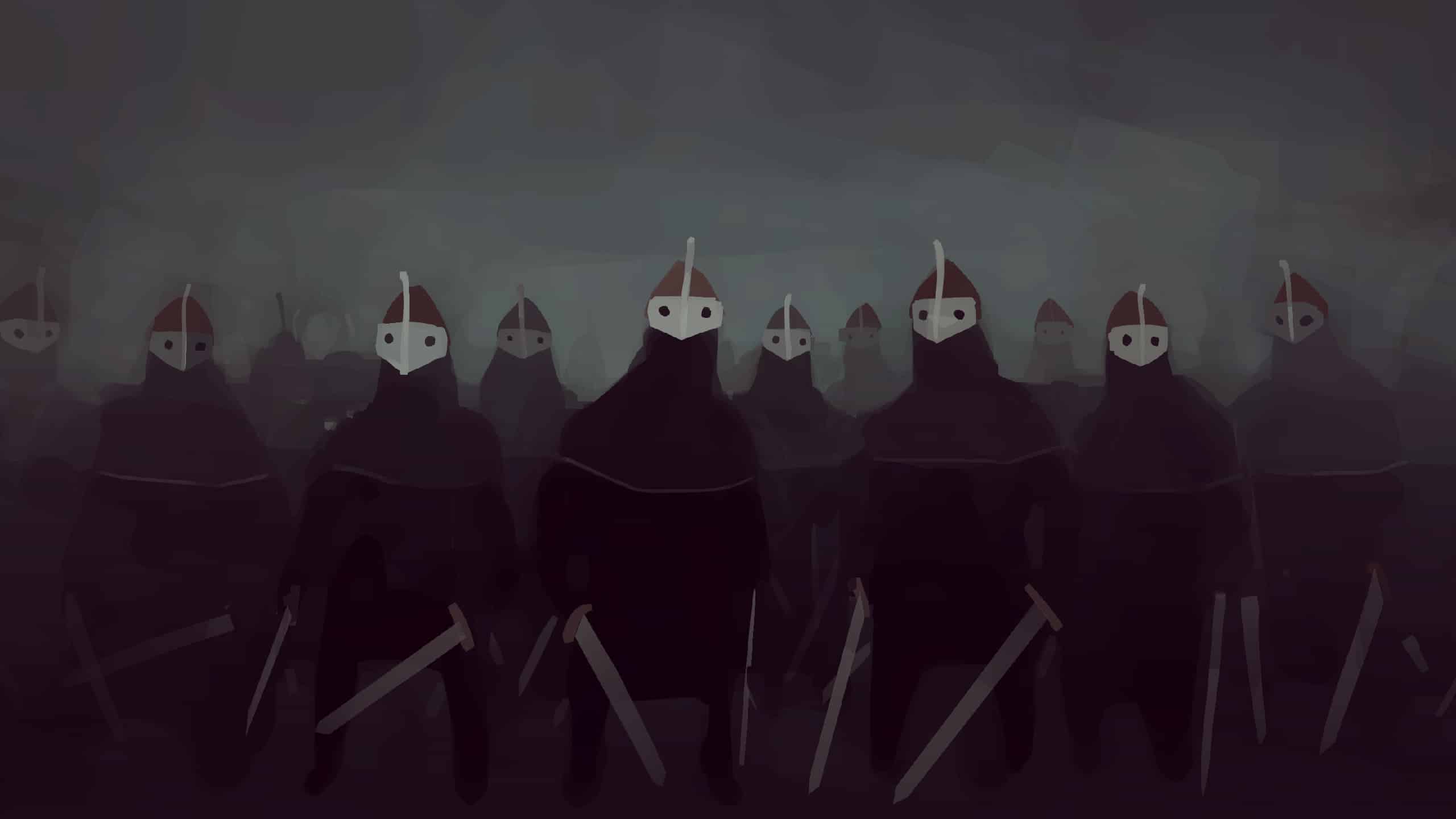 This simple game offers some of the most impressively frustrating gameplay to date. Absolutely do not be deceived by the game's cute animation style, as you will surely be punching your screen because of silly mistakes. However, the gameplay is quite simple, setting you up on a square of land you must protect from incoming Viking invades. There are villages across this island, and you must ensure that each corner is safeguarded strategically. Some may argue that this is closer to a puzzle game, but you really have to think about your moves in a smart and calculated manner. At first, the enemies will move in slowly, and then suddenly, you are being overrun and overwhelmed. Good luck with this one, and do your best!
RELATED: What We Can Learn From Gwent About The Witcher Universe
12. Expeditions: Viking
This RPG strategy game doubles as a high-stakes survival game to ensure your clan does not die out. You can choose between being conquerors, merchants, and diplomats with your clan of Vikings as you will be taking on the role of Chieftain. Compared to the previous game on this list, this one gives players an immersive experience in a historically accurate and beautiful open world. You will be taking on the role of a character who will see a politically-driven story full of conflict and ever-shifting alliances to keep you on your toes. Set at the dawn of the Viking age, this one is really worth the effort.
11. Frozenheim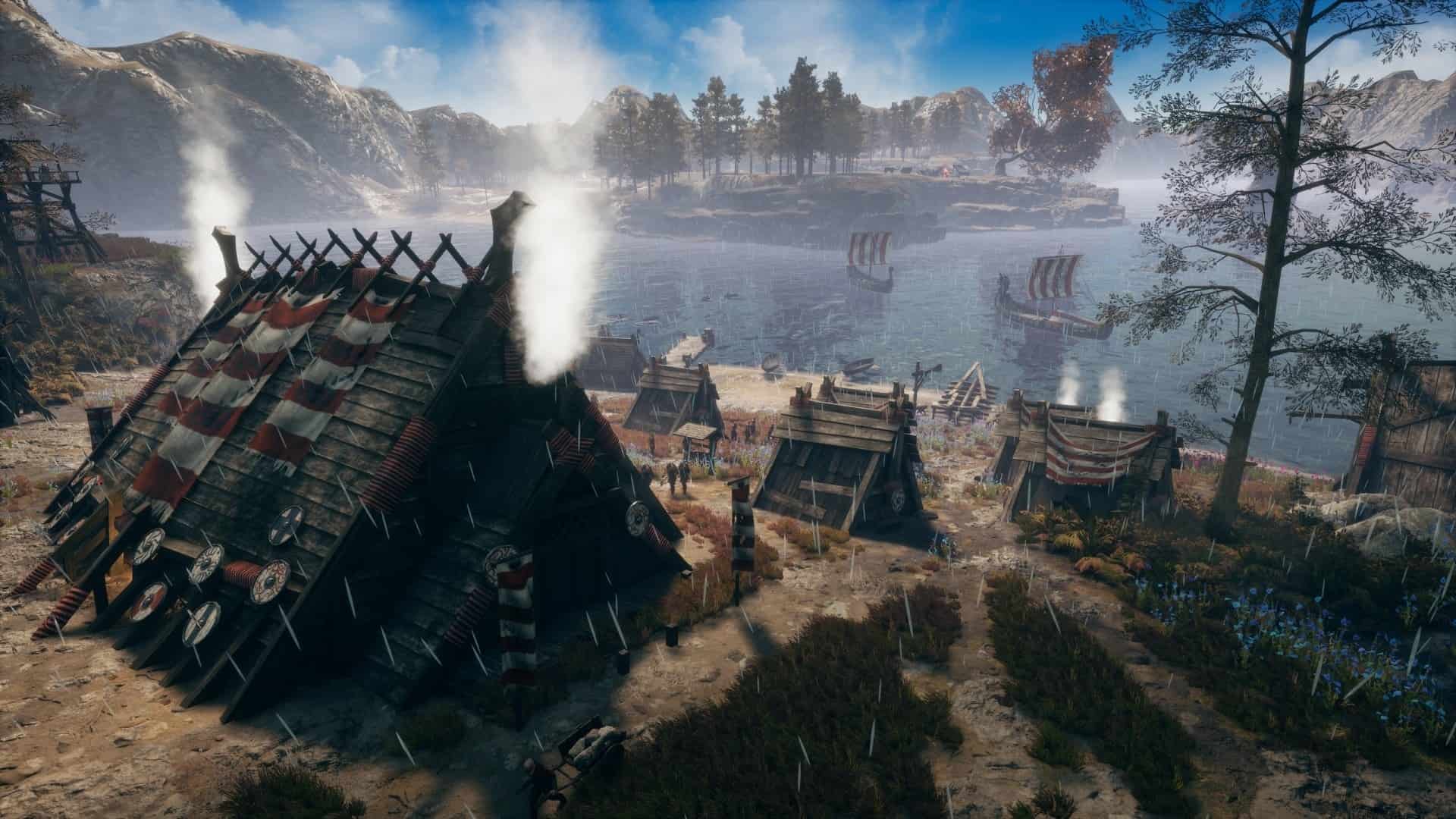 With many Norse and Viking themes, this game deserves a spot on this list. Some people may question why it is so high up, which can easily be answered by this game's beautiful graphics and entertaining gameplay. While the game could be considered a bit generic in terms of story, it does deliver on the action. It is another RPS game that requires an immense amount of effort. Many people criticise the game because of this. However, where is the fun in an RPG/RPS game when you are not putting in the work, right? The game, however, does not have a strong storyline despite offering multiple chapters and fun little side quests. Likewise, the game does provide some great soundtracks and a relaxing atmosphere.
10. Ragnarock
If you enjoy heart-pumping great music and physically participating in a game, then this VR set-up is perfect for you. You will be playing a Viking within the game and expected to stomp along to the beat of their metal music. As the first Rhythm Game included on this list, it breaks away from the strategy-based approach all the other Viking games have taken so far. Instead, as a Viking Drummer on a ship, you must beat drums to encourage your crew. Timing is everything as you swing your hammer to hit the Norse runes moving across the screen to the beat. And while this may seem simple, you will get a surprising workout from this immersive (and highly recommended) experience.
9. For Honor
One would argue that the whole point of playing fighting or FPS games is because they are fun and something you cannot do in real life. However, this action game makes melee combat a bit more challenging, having players engage in a series of moves that sees more effort on the player's end. While the combat itself is pretty simple, the problem comes in the execution. This makes for a much more exciting experience that the multiplayer option can enhance. Set in a medieval fantasy world, you get not only Vikings but also knights and samurai. What else could one ask for in a game? Unfortunately, the story mode is not the greatest, but the game redeems itself in all its other glorious aspects.
8. Northgard
Are you looking for that nostalgic feel when it comes to a video game? Well, look no further than Northgard, as it delivers on that classic Age of Empires feel when you play. However, the game is more than just a trip down memory lane, offering you a glimpse into Norse culture and a look at mythological creatures. The game is also strategy-based and will see you growing your settlement into a large fortified village that can handle (and ward off) attacks from monsters and other Vikings who threaten you. Again, your progress in the game depends on the specific clan you are playing as and will give you an authentic military feel while participating. You also play against other gamers, which results in the game's unique bonus resource if they are defeated. This game is a great segway into the top ten Viking games of all time.
7. Dead in Vinland
This survival game sees you playing as a Viking family who has shipwrecked on a remote island. At least, that's what the synopsis says, anyways. Set on a random North American island in 1000 AD, you are surrounded by other strange beings, consisting of god-like blue people (stop thinking about Avatar) and wanderers from Africa and Japan. The blue people are led by a warlord named Bjorn, who collects skulls. This turn-based game focuses on the needs of your people and ensures that you can balance those needs accordingly. For example, you can assign jobs to everyone in your settlement and see how it turns out later. Think of this game as The Sims meets Vikings, and you have hit the nail right on the head.
6. The Banner Saga
As a game that has received critical acclaim for how good it is, it deserves to be this high on the list. It is unique in the sense that it gives viewers a dual-point narrative from opposite ends of the map you are playing in. You are fighting against a nefarious and destructive plague that is ravishing the land known as the Dredge. Although the main focus is maintaining your people and ensuring they do not succumb to the plague or hunger, you engage in battle against others in a grid-styled turn-based strategy mode. If any game is worth checking out, then it's this one. There are also a few other interesting games to check out in The Banner Saga trilogy, so don't just stop at one of them.
5. The Elder Scrolls V: Skyrim
Although this technically isn't wholly focused on Viking/Norse culture, there is no better way to break into the top five of this Viking list. Considered one of the best games released in recent years, it is set in the fantasy continent of Tamriel, wherein you are walking side by side with many mythological creatures. The game offers RPG and strategy-based gameplay and allows players to add mods to their hearts' content. The fantastical elements add to the Viking-esque feel and are a large part of why this list has been set up to begin with. For example, the draugr in the game is a creature inspired by the Norse mythological monster.
4. Hellblade: Senua's Sacrifice
In a beautiful game that focuses on human nature and empathy, it follows the tale of Senua, a Celtic warrior struggling with trauma and psychosis. This adventure game sees her traversing a distant, mythical land covered in mist as she tries to overcome her inner demons. The world seems to have ended in this bleak tale, and players are left with Senua, her memories and the enemies trying to stop her from reaching her goal. Taking a deep dive into Nordic and Celtic lore, the game looks at the landscape, enemies that consist of Northmen and berserkers, and some surreal flashbacks that will leave players reeling. The game is a masterpiece and deserves the excellent ratings and reviews it has received.
3. Assassin's Creed Valhalla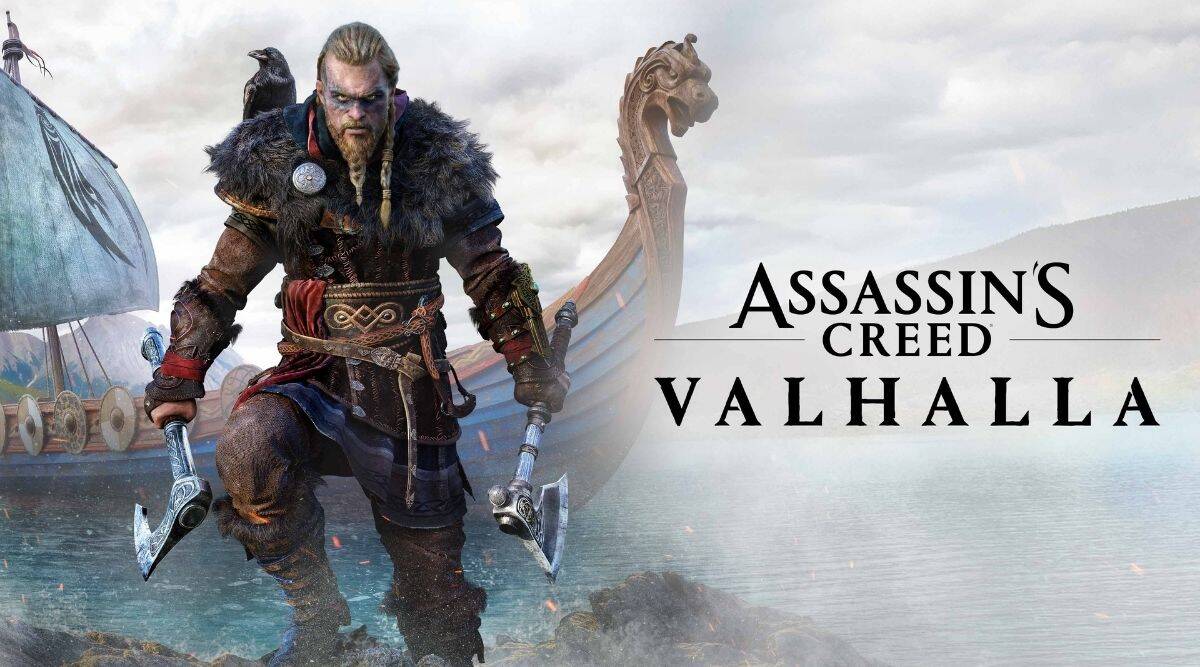 As the 12th instalment in this significant Assassin's Creed franchise by Ubisoft, the game is considered one of the best in the franchise by fans and critics alike. Resuming gameplay as Layla Hassan, the game is off to a slow start that is entirely worth it when you reach the game's end. Now having teamed up with Shaun Hastings and Rebecca Crane, two assassins after being cast out of her old team, the three have to face their past lives in an attempt to save the world from danger once again. As you can probably gauge from the title of the game, it takes place in Norse lands (presumably Norway or Scandinavia), and parallels can be drawn between the storyline of the game and the Vinland Saga. You do have the choice to play as a male or female character, and much of the plot is told through narrative devices such as flashbacks.
RELATED: Assassin's Creed Valhalla Review – Raid Like A Viking
2. Valheim
This Norse epic is what started the Viking buzz when the title dropped. Overrun with fantastical elements, the game still does not steer away from its roots based on realism. You play as a reincarnated warrior who has to traverse the lands of Valheim and take out beasts according to Odin's orders. The game is divided into sections, such as The Black Forest or a swamp area, wherein each has its own boss battle you will have to participate in. If you are not interested in the missions, then try story mode and explore the world as you see fit. There is a lot to explore and even more to find once you get going. Then the game also pays immense attention to detail, which makes it that much more fun. Be sure to close all the gaps in your home as you set up camp, or else it might come tumbling down because of the wind changing direction.
RELATED: God of War Franchise: 4 More Games Coming After Ragnarök?
1. God of War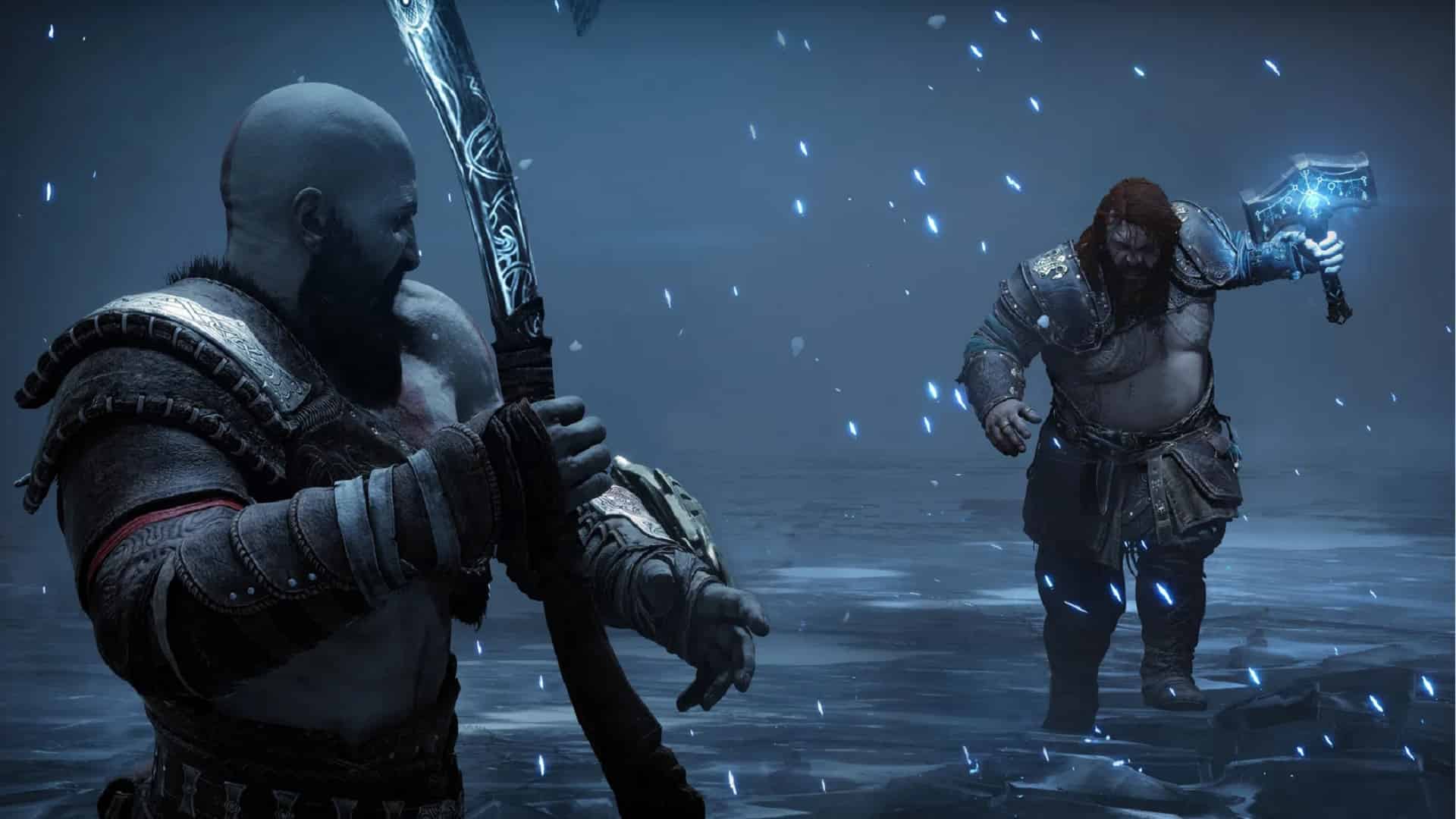 This game deserves the top spot on the list, as it is the best and most popular Viking game out there. Also, remember that this entry is for 2018's God of War, but nothing stops you from checking out the other games in the franchise. This action-adventure game features some RPG elements and sees you playing as Kratos in his bloodthirsty quest for revenge. This rebooted version of the game takes an even deeper dive into the fantastical lore of Greek and Norse mythology, mixing the two into a fantastic rabbit hole of exceptional storytelling, with his son Atreus joining him on the journey. There is not much to say about this game other than the fact that it is a masterpiece; the storytelling, cut scenes and action sequences combined. Kratos's final fight in this game is something that still sends chills down the spines of many fans of the franchise, featuring new Norse weapons and his Leviathan Axe that he has picked up along the way.
RELATED: Assassin's Creed Valhalla: Dawn of Ragnarök Review – Norse Mythology Expanded
Honourable Mention: Viking Chess: Hnefatafl 
While this game didn't quite make the list, it still deserves an honourable mention. If you really love Norse and Viking culture, there are few games that are completely true to history, but this chess game on steam brings you the closest you might get to Viking culture from an outside perspective. This strategic chess-like game is assumed to have been played as far back as the days of the Vikings, and any lover of history would be lucky to give it a try.
Honourable Mention: Jotun
Sorry, last honourable mention, I swear. This adorable hand-drawn action exploration game that is based on Norse mythology. The beautiful thing about this game is that you play as Thora, a Viking warrior who died a death that wasn't befitting a warrior, and you join her journey to redeem her soul so that she can enter Valhalla.
What is your favourite Viking game?