Whether we look down at the tiniest speck or look up at colossal giants and seemingly infinite beings, the composition of our universe often defies our own comprehension. For as long as man has been around, there have been stories of gigantic giants, large monsters, or celestial beings that are too big to measure. Just look at The Bible. Naturally, in the realms of comics and anime, we also encounter characters of truly mind-boggling proportions. We find that some rival entire planets in size (like Galactus, for example), while others dwarf measurement itself (like Marvel's Infinity & Eternity). In this article, we'll delve into the extraordinary dimensions and measurements of these larger-than-life characters as we rank the biggest fictional characters across both the comic book and anime universes.
RELATED: The 23 Most Iconic Fictional Characters Of All Time
10. Wyzen
One of the biggest fictional characters we've ever encountered has to be Wyzen. While he is technically an anime video game character, we couldn't leave him off the list. Wyzen is one of the eight Guardian Generals in Capcom's Asura's Wrath, which was released on the PlayStation 3 and Xbox 360 in 2012. At the time, he made quite an impression on gamers. Possessing the remarkable ability to transform himself, he is able to expand to an astonishing 25 million meters in size. To put it in perspective, Wyzen dwarfs the moon and surpasses Earth's size twofold. That's pretty incredible when you think about it.
9. Jormungand aka Midgard Serpent
As the second offspring of Loki and a formidable adversary to Thor, Marvel's Midgard Serpent, who has clawed forearms with vast superhuman strength, boasts a form expansive enough to encircle the entire Earth, measuring approximately 38 million meters in length. Virtually invulnerable to injury, it's no surprise that he hasn't shown up in the MCU yet. He is definitely one of the biggest fictional Marvel characters ever created.
8. Unicron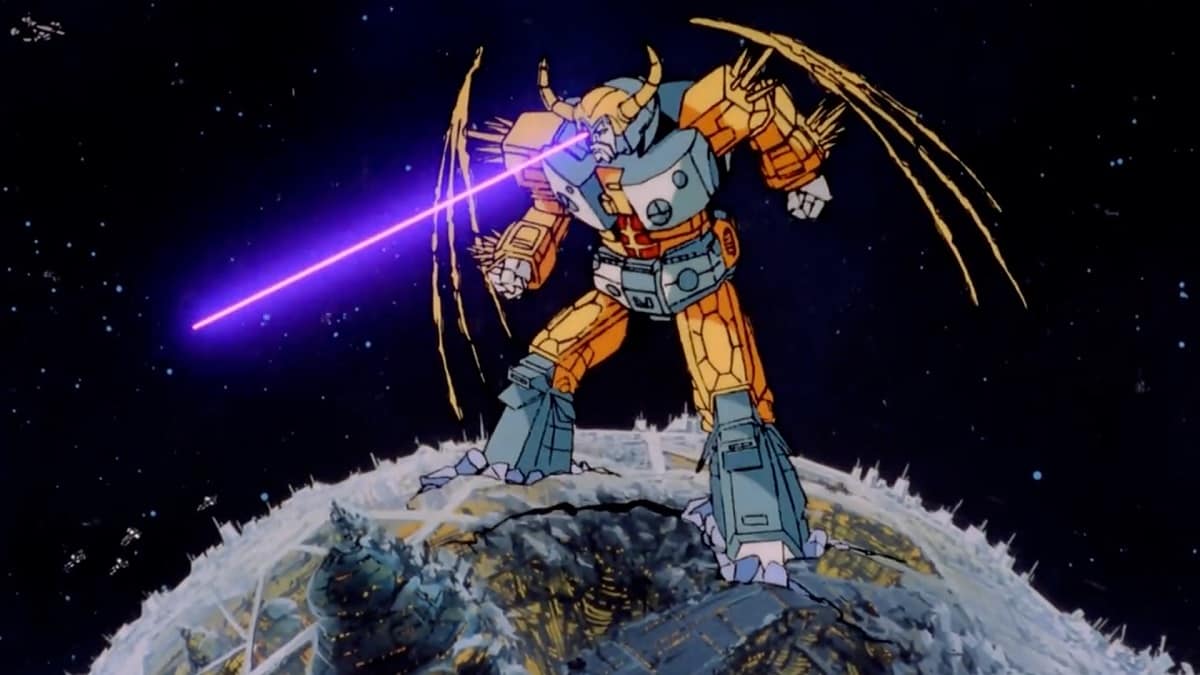 Unicron, also known as the Lord of Chaos, the Chaos Bringer, and the Planet Eater, takes on planetary dimensions, standing at a towering 90 million meters in height. His gigantic form is powered by consuming planets, moons, and stars. He is by far the biggest Transformers character ever created.
RELATED: Who Is The Most Powerful Fictional Character?
7. The Beyonder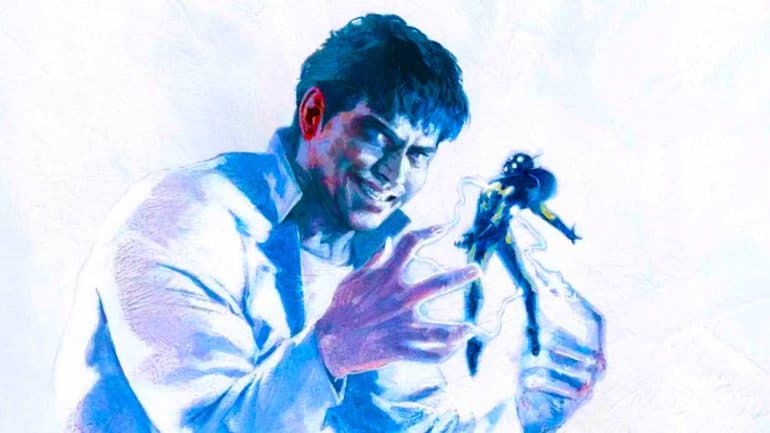 First appearing in Secret Wars #1 (May 1984), Marvel's The Beyonder, an almost omnipotent, beyond-dimensional entity, wields the power to manipulate reality and shape-shift. His grandest recorded size manipulation reaches a staggering 102 million meters. But that's not the most impressive thing about him. He also possesses power a million times greater than the entire Marvel multiverse combined. You're going to need a lot more than Iron Man and an Infinity Gauntlet to defeat him.
6. Living Tribunal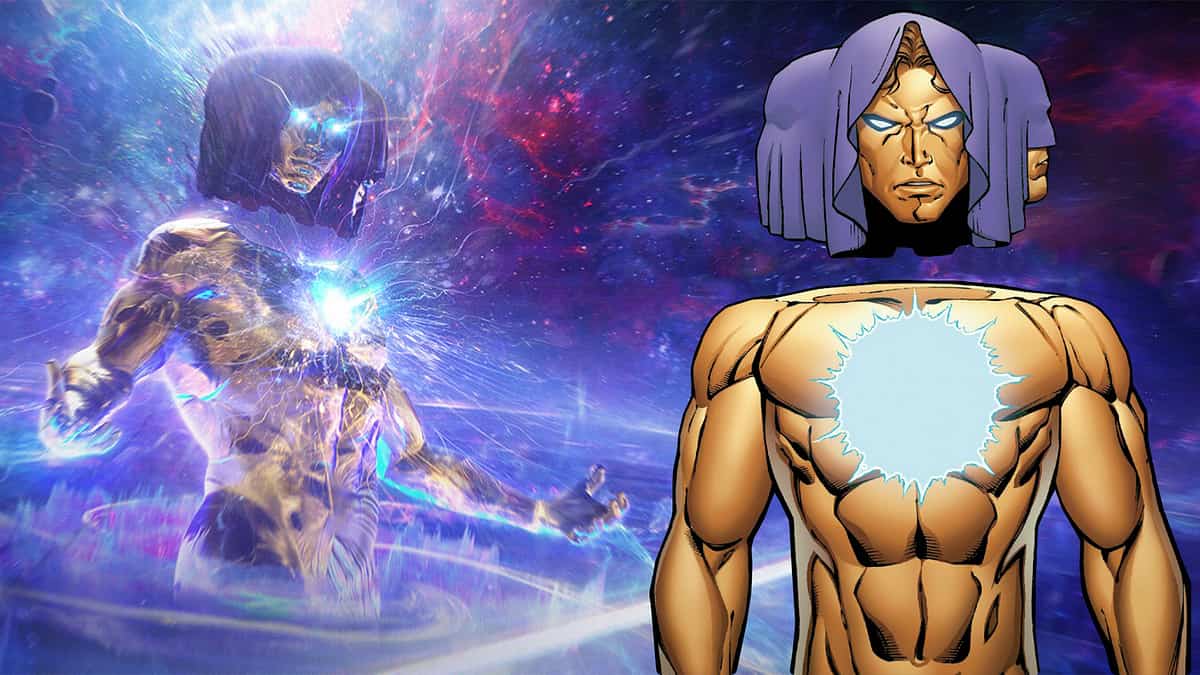 The second most powerful entity in the Marvel multiverse, the Living Tribunal, a cosmic entity, can manipulate its size to planetary proportions, achieving a recorded height of 100 million meters. Its primary function is to safeguard the Multiverse.
5. Galactus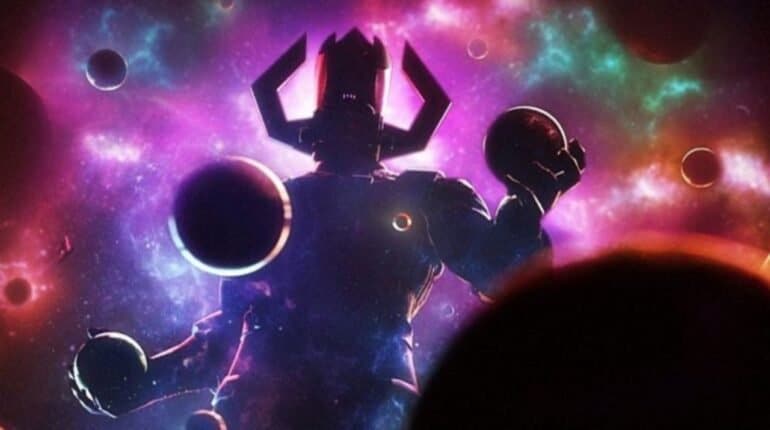 Galactus, the Devourer of Worlds, commands near-omnipotent powers. Though his standard height is a mere 28.9 feet, he can expand to a jaw-dropping 300 million meters, rivalling even the size of our Sun.
RELATED: Who Is The Smartest Fictional Character?
4. Getter Emperor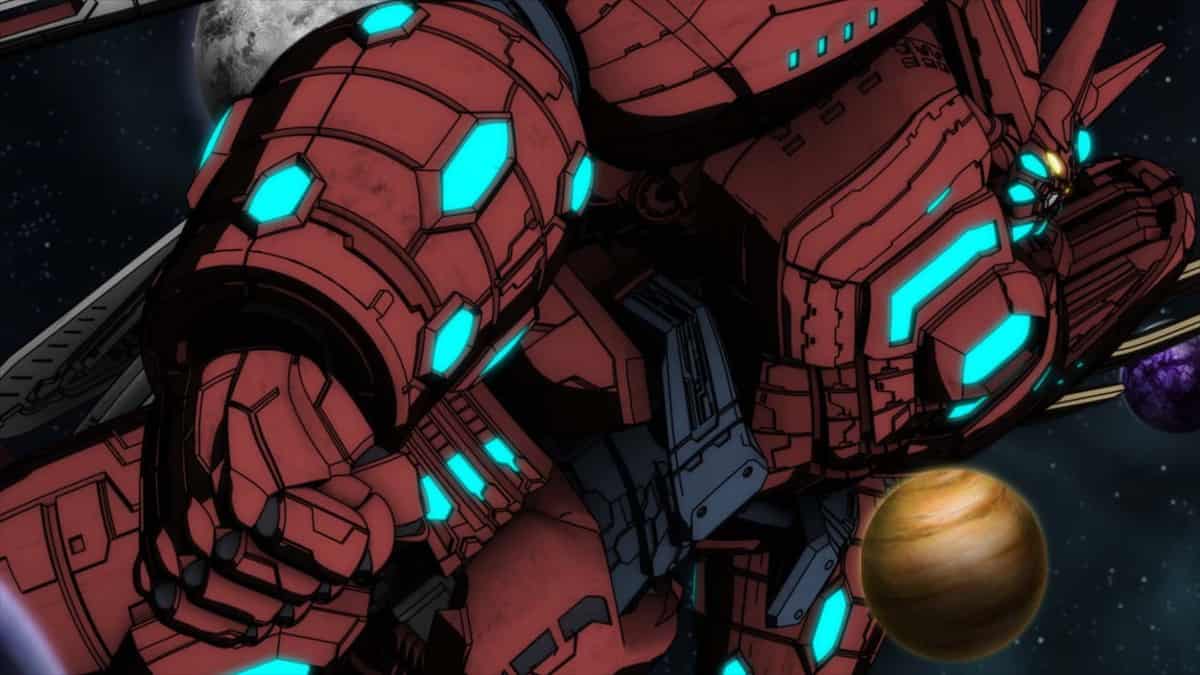 Within the Getter Robo universe, Getter Emperor, a massive, ever-expanding robot, reigns as the most potent entity, reaching a staggering 12 trillion meters in height. This places him beyond the moon's scale and more than twice the size of Earth. And he is getting bigger and bigger as he continually absorbs matter.
3. Perpetua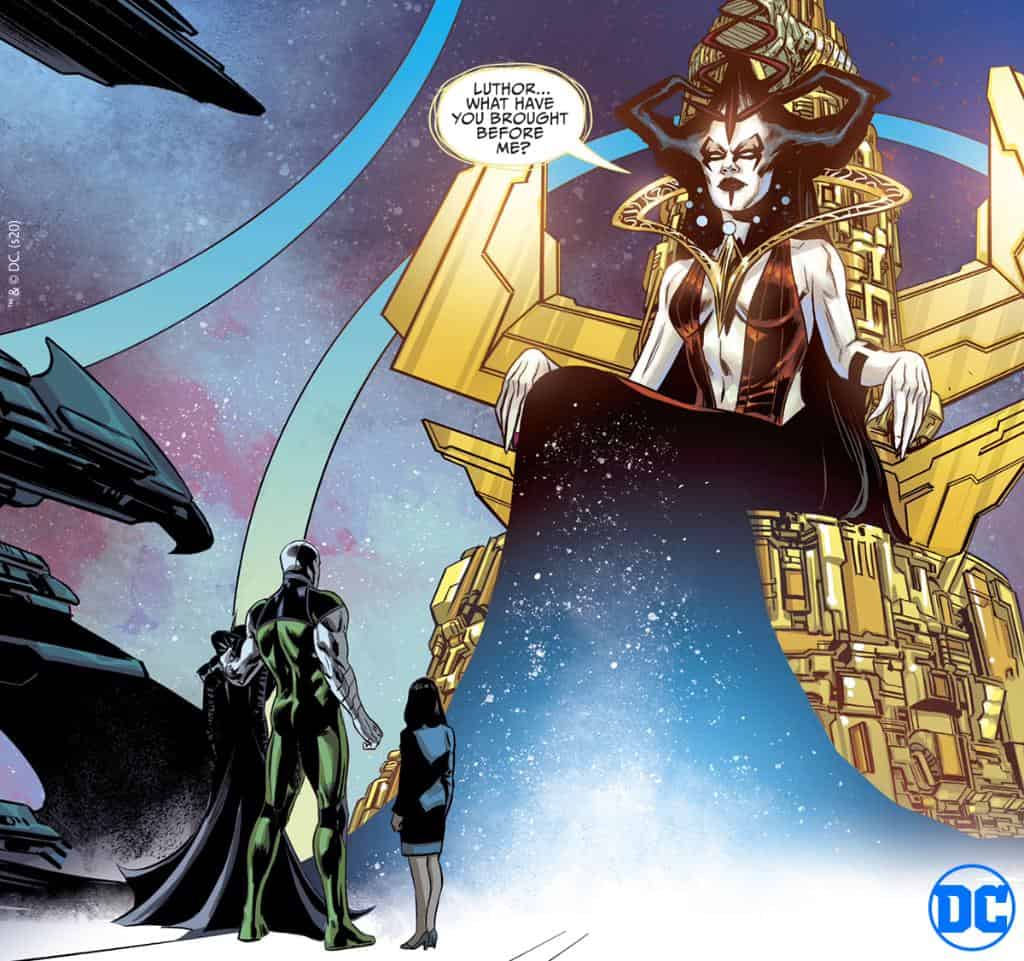 Equivalent to Marvel's abstract entities Infinity and Eternity, this cosmic giant was introduced in Scott Snyder's Justice League Volume 4. She is said to be infinite in size and is partially responsible for creating all life forms in the DC universe. Even Promethean Giants bow before her. She is definitely one of the biggest fictional comic book characters ever created.
2. Super Shenron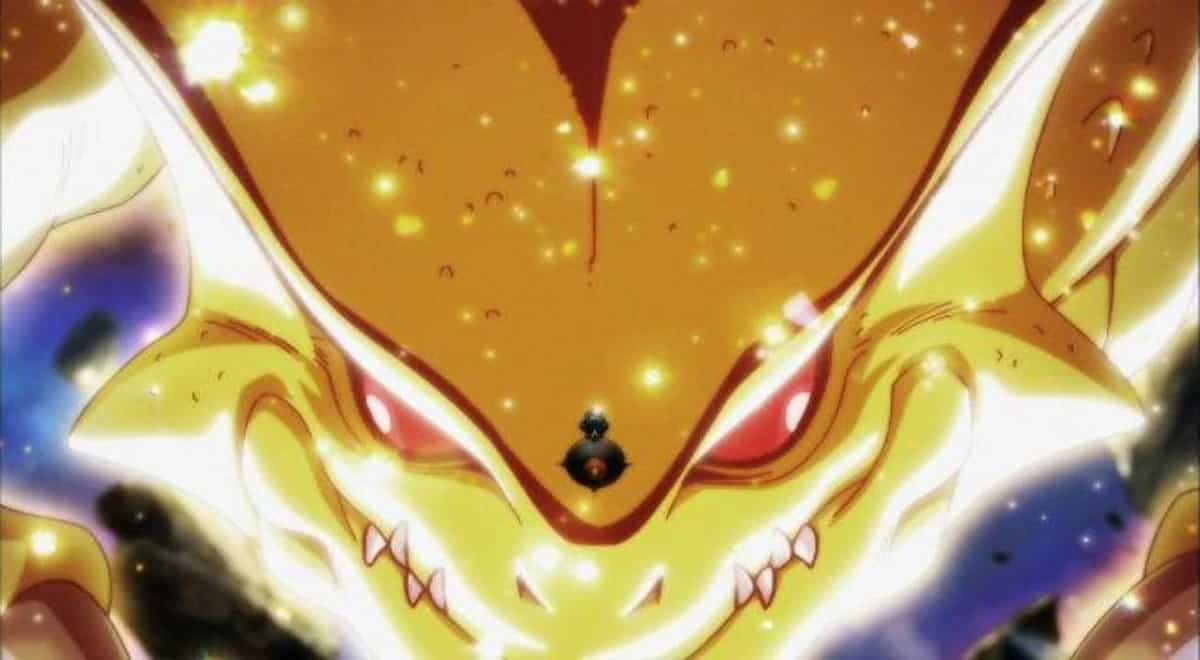 As the second most powerful entity in the Dragon Ball universe, Super Shenron exhibits near-omnipotent abilities, effortlessly consuming entire planets with a true form spanning 38 septillion meters. To fathom its enormity, it could engulf the entire Milky Way galaxy.
1. Super Tengen Toppa Gurren Lagann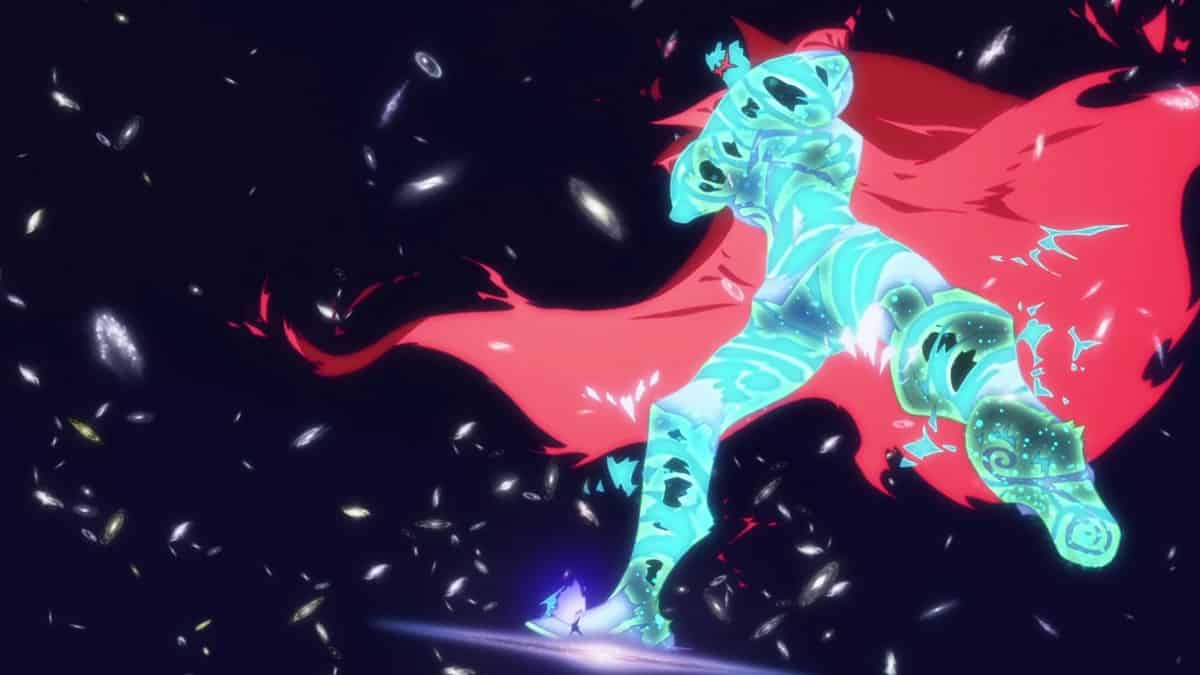 Claiming the pinnacle spot on our list is Super Tengen Toppa Gurren Lagann, a godlike entity that stands an astonishing 5.28 billion light-years tall. In terms of sheer size, this being eclipses the observable universe itself, measuring a colossal 1 octillion meters in length. Its giga drill, a formidable weapon, towers at an astounding 15 octillion meters. He is definitely one of the biggest fictional characters ever created.
RELATED: Who Is The Wisest Fictional Character?
Tell us, who did we miss? What do you think are the biggest fictional characters across comic book & anime universes?