Which actor has been in the most movies? Well, the answer might surprise you.
Actors. We all have our favourites. Some we remember because of their great performances. But others who've appeared in many films are completely forgotten or unknown. "Hey, it's that guy from this, that or the other." It's safe to say that not every actor is created equal; some artists have a penchant for starring in as many projects as humanly possible. As a consequence, these celebrities have a more prevalent place in popular culture — whether you know their names or not.
Everyone is probably thinking Samuel L. Jackson has been in the most movies. I mean, the actor who has starred in virtually any and every Hollywood blockbuster and B-grade film in recent memory. On one occasion, Mr Jackson was starring in three of the five movies available at my local cinema. The man does get around. Surprisingly, Sam Jackson doesn't hold the title for "the actor who has been in the most movies".
The honour would probably belong to actors like Mel Blanc (1149 acting credits), Adoor Bhasi (624 acting credits), Tom London (654 acting credits) and Bud Osborne (630 acting credits). Of course, it's a whole different ball game when you start talking about Bollywood films. Manorama (Tamil actress) has acted in more than 1000 films.
But for this list, we'll try to stick to more recent "well-known" actors who have appeared in Hollywood films. And no it's not Leonardo DiCaprio, Tom Hanks, Robert Downey Jr., Morgan Freeman, Dwayne Johnson, Denzel Washington, Bette Davis, Johnny Depp, Mel Gibson or even Robert De Niro (although he has been in a number of movies).
RELATED: 10 Actors Who Took Their Roles Too Far
Here is a list of actors who've been in the most movies.
16. Susan Sarandon (100 Movies & +124 Acting Credits)
With a career spanning from 1970 to 2014, Susan Sarandon has become a familiar face in film, television and even documentaries. There aren't many actresses who can boast the same experience.
With a career that spans over a hundred movies so far (and two soon-to-be-released projects on the way), Susan Sarandon is widely renowned as one of the actresses with the most movies in her career. Her first role came in 1970, with the political thriller Joe, where Sarandon plays the daughter of a wealthy advertising executive.
One of Sarandon's most remarkable talents is the way she easily adapts to any kind of role she's in. The actress has proved that she's as great in serious drama films as she is in cheesy horror flicks. Perhaps her most recognizable role is that of Louise in the legendary 1991 drama, Thelma & Louise.
15. Anthony Hopkins (40 Movies but +125 Acting Credits)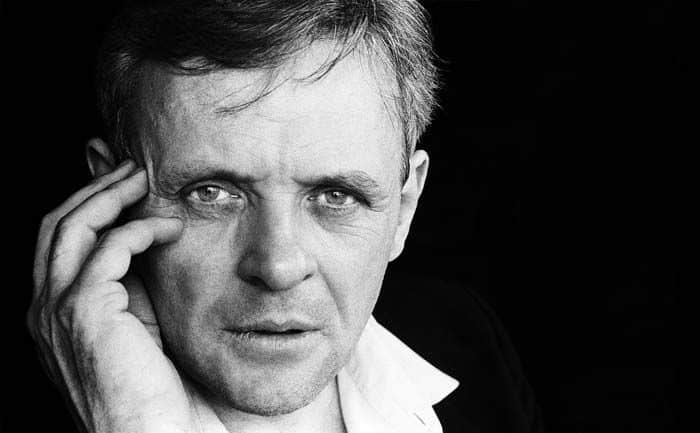 Anthony Hopkins has been everything from the scariest serial killer to the King of Asgard to a master swordsman in Zorro. With a career that started in television back in 1965, the actor continues to appear in numerous films – these days usually as a lead. Mr Hopkins continues to prove himself as one of the coolest actors around. At 89, he is still going strong.
14. Robert Duvall (99 Movies & +141 acting credits)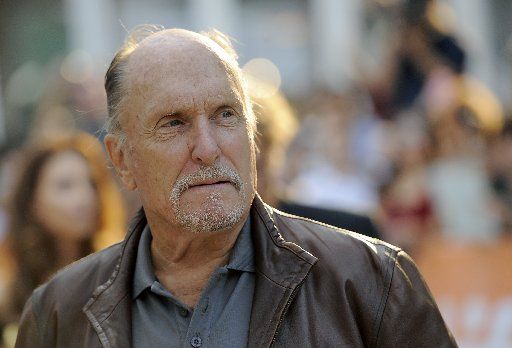 Robert Duvall is probably most known for his roles in The Godfather, Apocalypse Now and Deep Impact, but the Oscar-winning actor has been in everything from video games to TV series. Will he ever retire?
RELATED: The 5 Nicest Actors In Hollywood
13. Samuel L. Jackson (166 Movies & +158 acting credits)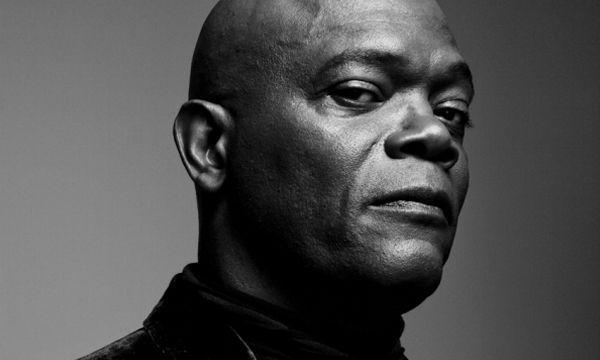 The dude's just everywhere you look. And with the number of appearances Samuel L. Jackson is set to appear in, I'm sure he'll be at the top of this list in no time. Good luck naming a film he wasn't in.
A movie fan from a very young age, Samuel L. Jackson has become an integral part of modern pop culture thanks to his roles in the Star Wars franchise and the Marvel Cinematic Universe. With a career that spans over 160 films, it's safe to say that Jackson is decidedly one of the actors with most movies in his repertoire.
Jackson's career took an unexpected turn when he appeared as one of the main characters in Quentin Tarantino's Pulp Fiction. His profanity-laced delivery and cool guy character quickly became synonymous with his off-screen persona, leading to him becoming one of the most beloved actors in the movie industry.
12. Danny Glover (120 Movies & +161 acting credits)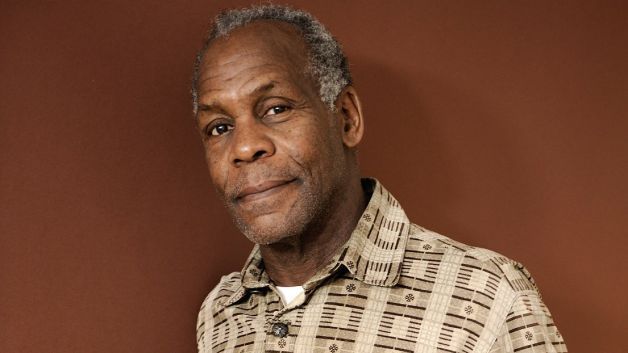 There is no slowing down Danny Glover. At the time of this article, the actor has 15 films in production. Glover is in demand and with a career that includes Lethal Weapon, The Color Purple, Saw and Predator 2 under his belt who can blame them.
Actor and political activist Danny Glover has appeared in a little over 120 movies in his career. Glover has also been quite active in the music business, being an active member of the Jazz Foundation of America.
Though he's been more invested in drama roles as of late, most fans might know him better from the massively popular Lethal Weapon series. At 75 years old, Glover still has a lot of roles ahead of him. That would take Glover's total to 131 movies: an impressive number for any actor.
11. Jackie Chan (190 Movies)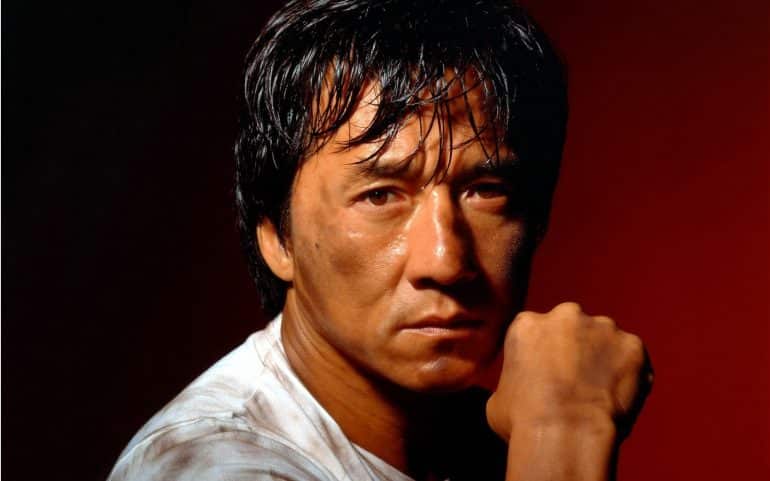 As an actor and stuntman, Jackie Chan has appeared in more than 190 films throughout the years. One of the main reasons why Chan is one of the actors with most movies under his belt is that his career spans not only Hollywood but the Chinese film market as well.
Long before he came to the States, Chan had already made a name for himself in Hong Kong and mainland China. His talent for mixing physical comedy with impressive action stunts has turned him into one of the most recognizable faces in the entertainment business. The best part is that Chan is still quite active: last year alone, he appeared in three movies, with three more films set to be released in 2022.
RELATED: 10 Great Actors in 10 Terrible Roles
10. Michael Caine (+161 acting credits)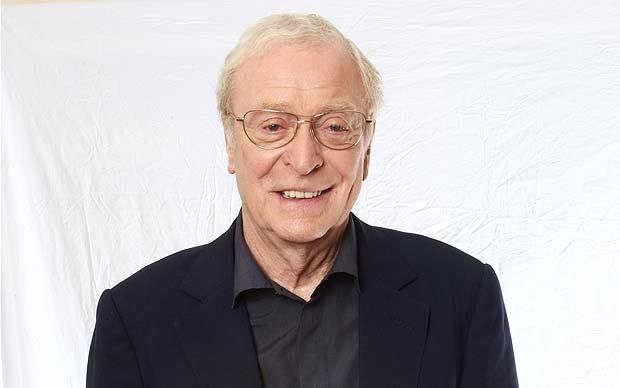 Christopher Nolan's lucky charm, My Cocaine (I mean Michael Caine), has a career spanning plus/minus seven decades. Despite all his experience and the scale of his filmography, the fans will always remember him as the beloved butler, Alfred.
9. Donald Sutherland (+176 acting credits)
Technically it should be 175, since The Hunger Games: Mockingjay was split up into two films. But when you get to 176 films I'm sure you couldn't care less about the numbers. Donald Sutherland continues to prove that he is a force in the acting world, adding charm to every role he takes on.
8. Louis Gossett Jr. (+177 acting credits)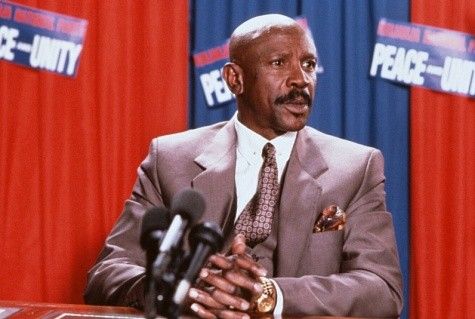 Who knew that Louis Gossett Jr. was still hard at work making movies? The actor has nine productions in the works for the upcoming months. While they might not be the great A-list films, Louis Gossett Jr. has proven his weight in gold with films like An Officer and a Gentleman and Iron Eagle.
RELATED: The 20 Best Actors of All Time
7. James Earl Jones (80 Movies +188 acting credits)
Voice actor. Stage actor. TV actor. Movie actor. The 'retired' James Earl Jones has lent his voice to everything under the sun, including CNN, Star War's Darth Vader and The Lion King. Although I was certain he had retired, the American actor recently appeared in an episode of Big Bang Theory and is said to return as Mufasa in the live-action version of The Lion King.
6. John Carradine (222 Movies)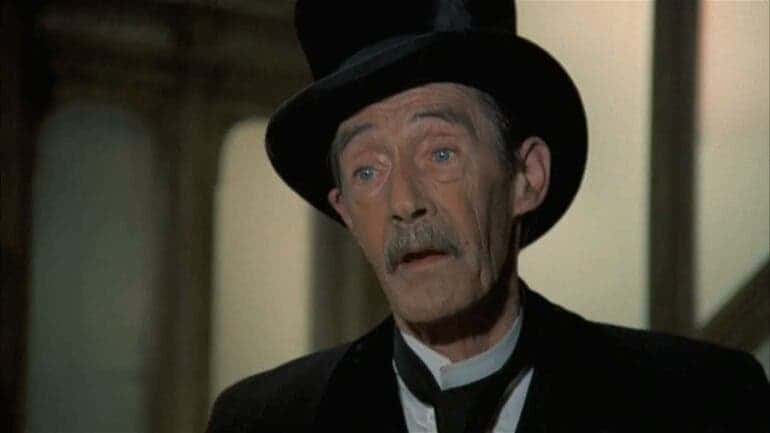 John Carradine could definitely presume about having one of the most impressive resumes of any golden age Hollywood actor. The actor appeared in some of the most iconic movies of the 20th century, like The Ten Commandments, Stagecoach, and The Grapes of Wrath.
Not only was he one of the actors with the most movies in his oeuvre, but Carradine was also the patriarch of the successful Carradine family, including other renowned celebrities like David Carradine. The prolific actor passed away in 1988, aged 82; his last role, however, was in 1995, in the low-budget horror flick, Jack-O, where he has a cameo alongside Cameron Mitchell.
5. Robert Loggia (+225 acting credits)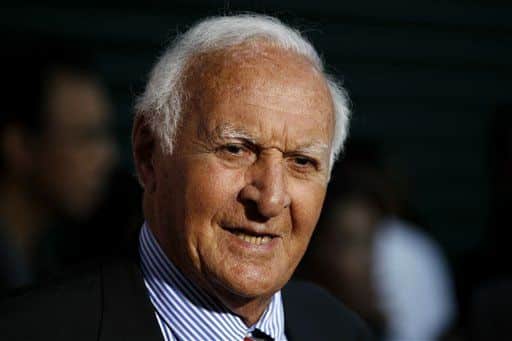 Maybe you know his face and not his name, but the fact is you've seen Robert Loggia's work at some point or another. With an incredible 225 acting credits to his name, Robert is most memorable as a supporting actor in films like Independence Day, Scarface and Gladiator.
Veteran actor and film director Robert Loggia has been featured in over 220 acting credits throughout his career. His first movie was the 1956 drama film, Somebody Up There Likes Me. Surprisingly, this first role was uncredited, but he would more than make up for it with the remainder of his career.
As one of the actors with most movies in his career (even if most of them were supporting roles), Loggia favoured film over television, but that doesn't mean that the actor didn't appear in some shows, most notably, in T.H.E. Cat. Sadly, Loggia passed away in 2015, but he'll always be remembered for his prolific acting career.
RELATED: 10 Famous Actors Nobody Knows By Their Names
4. Danny Trejo (258 Movies)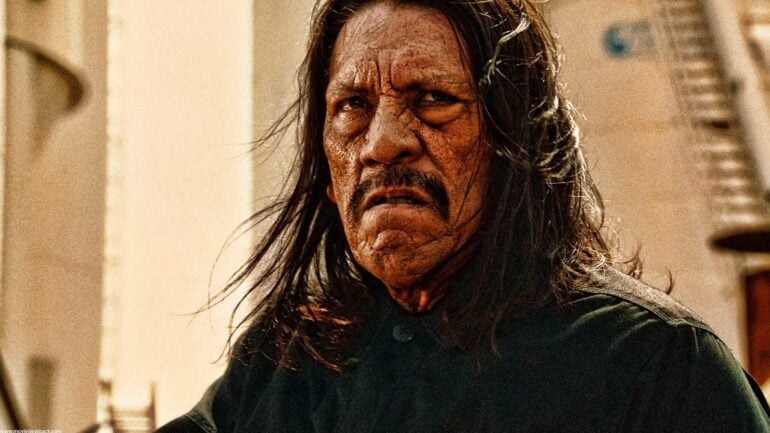 Whenever any movie needs a no-nonsense guy who definitely was born to star in action movies, you think of Danny Trejo. His impressive acting career features over 258 credits, a number that puts Trejo quite high on the list of actors with most movies. Though he can mostly be seen acting as some kind of thug, some directors have noticed Trejo's potential to appeal to any kind of audience.
For example, Robert Rodriguez decided to cast him as Uncle Machete in his Spy Kids trilogy — a role that would later be expanded in the Machete series. Trejo has also lent his voice to some animated projects, like the upcoming Minions 2: The Rise of Gru.
3. Christopher Lee (213 Movies & +280 acting credits)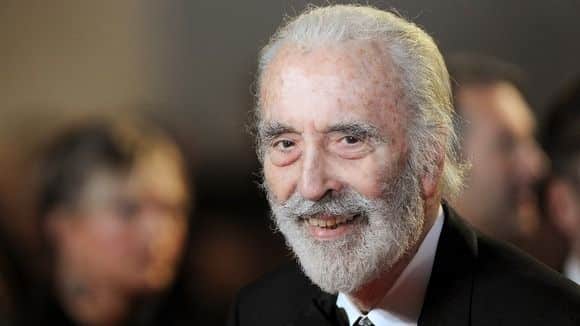 This is the perfect time to mention that this list includes the actors with most movies in their resumes: that means that TV shows and anything outside of the silver screen will be left out. That's a blessing in Sir Christopher Lee's case, 'cause instead of 213 movie roles, we'd be looking at over 280 acting roles in his prolific career.
Lee could also be known as the 'Master of Horror' thanks to his iconic roles as Count Dracula in seven Hammer films. The younger audiences might know him better from both The Lord of the Ring series or from the Star Wars prequels. He has had famous roles in a lot of big franchises.
It's probably safe to say that Christopher Lee has been in nearly every big fandom movie, including Lord of the Rings, Star Wars, Indiana Jones and even The LEGO Movie. Good luck having a Christopher Lee movie marathon, you might find yourself ageing at just the thought of it. Sadly, the actor passed away on 7 June 2015. But he is definitely at the top of the list of actors who have appeared in the most movies.
RELATED: 10 Actors Who Always Play the Same Character
2. Gertrude Astor (276 Movies)
Born in 1887, Gertrude Astor was truly a trailblazer for women in cinema. She was the first actress to sign a contract with Universal in 1915 and continued to innovate throughout her hugely successful career. With over 270 acting credits, Astor quickly became one of the most prominent faces of early cinema.
Her last film was 1965's The Sound of Music, where she appeared as an uncredited party guest. In fact, most of her late roles were uncredited — a sadly common occurrence with actors that emerged during the days of silent movies.
1. Eric Roberts (427 Movies)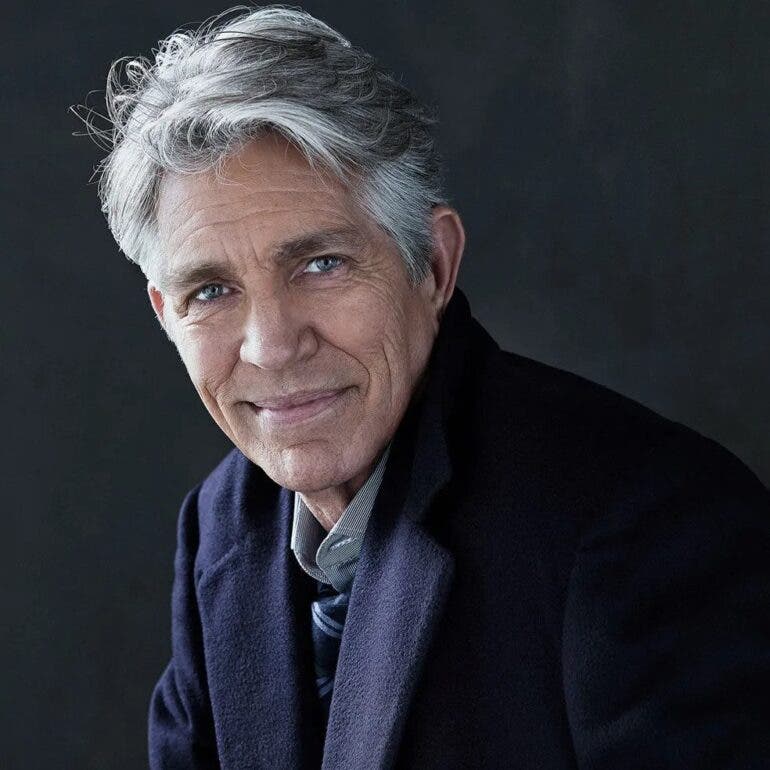 When it comes to actors who have been in most movies, Eric Roberts is certainly in a league of his own. Even though he's been in over 420 films over the years, most people might be familiar with his role as gangster Sal Maroni in The Dark Knight. In 2021 alone, Roberts worked in 25 different films — a testament to this man's relentless dedication.
Even more impressive is that the actor is already working in over 20 new films, so it's safe to say that his record is pretty much unbeatable right now. Roberts is reaching Bollywood numbers here, where is not that uncommon for some actors to reach close to 1000 acting credits in their careers — but that's a story for another time.
Is he the best actor out there? Probably not. But he definitely has something special. Why else does the film industry continue to hire him? His long career in the movie business speaks for itself.
RELATED: Actors Who Lost Roles Because They Were Considered Too Ugly
Do you know of any other actors who've appeared in a lot of movies?