Throughout the decades, Hollywood has been known for its glitz and glamour, captivating audiences with its larger-than-life stories and captivating performances. However, what it takes to make that magic happen is often far from what meets the eye. From stories of sexual misconduct and abuse to the manipulation of young talent, the dark underbelly of Hollywood has always been whispered about. But according to James Woods, renowned actor and outspoken critic, the reality is far worse than we could ever imagine.
RELATED: Is Hollywood Replacing Redheaded Characters with Black Actors?
The veteran actor, known for ruffling feathers with his controversial statements, recently sparked up conversation surrounding the seedy side of Hollywood after addressing a fan's question on the evils of Hollywood.
In a since-deleted Tweet, the Once Upon a Time in America star claimed that Hollywood's evil goes far beyond what we can fathom. Woods shed light on the sinister side of Hollywood when a Twitter user asked, "James, serious question. As someone who has enormous respect for your talent as an actor, I'm curios – how evil is Hollywood?" Woods simply responded, "Multiply your worst fears by 100."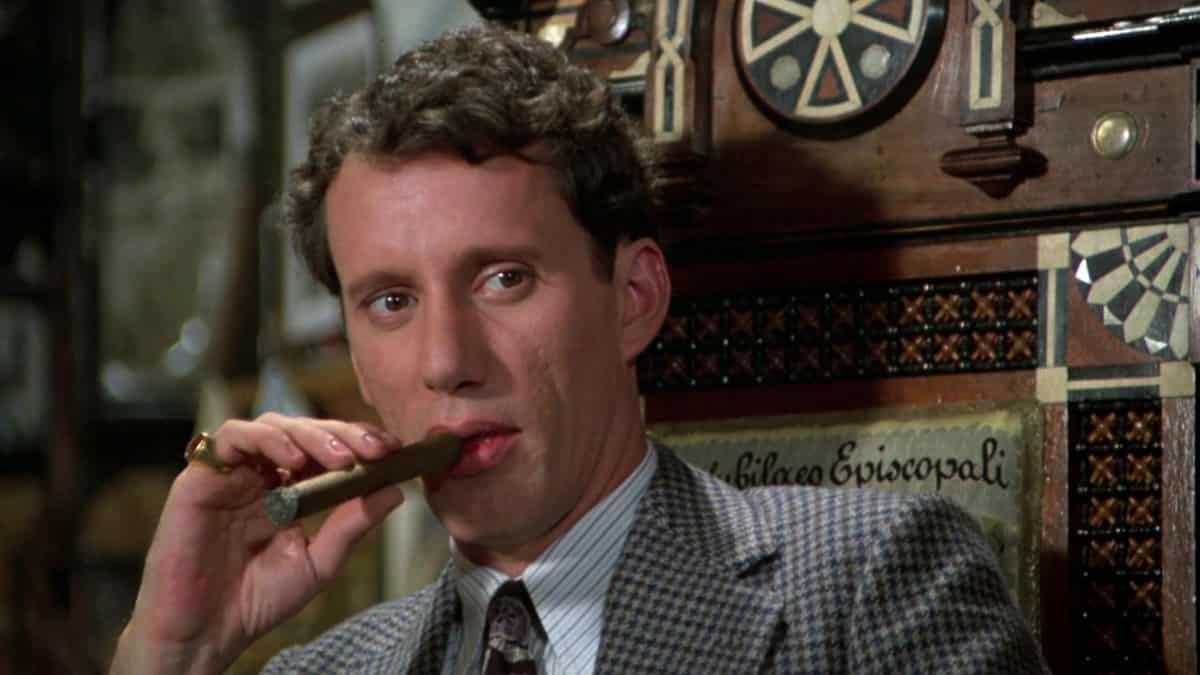 Woods, who is known for his conservative views and willingness to speak out against the industry, has often been labelled as controversial by his peers. However, his recent statement has sparked conversation among both supporters and critics.
RELATED: 16 Hollywood Actors Who've Been In the Most Movies
Some Twitter users support the claims of the 76-year-old American actor.
"'driving through Hollywood is like taking a Glass Bottom Boat Tour through a sewer' * Batty Davis. Nothing has changed". @OneOfSix6
"Oh, I believe it. A degenerate like W*******n couldn't have become as influential as he was without being surrounded by morally bankrupt peers elevating one another while abusing everyone beneath them. Hollywood is a cesspool that deserves to crumble." @TheElusiveEye1
While other Twitter users have called him out for only speaking up now that his career is facing a decline.
"'after making millions over decades in industry, exact same man cries when the money stops' fixed it for you". @VestStreak
"Funny how he only has a problem with it now. Is this a rats jumping sinking ship moment?" @Uncle_Samkin'
RELATED: "They're Scared" – Jim Caviezel Shuts Down Sound of Freedom Critics
Whether you believe Woods is shedding light on a hidden truth or simply stirring up controversy for attention, it is undeniable that his recent statements have sparked a heated debate. Some argue that his timing is suspect, questioning why he didn't speak up earlier when he had more influence and power. Others applaud him for finally using his platform to illuminate an issue that has long plagued the industry. Regardless of where you stand on the matter, Woods' words have ignited a conversation about the darker side of the entertainment world.
RELATED: The 5 Nicest Actors In Hollywood
Behind the glitz and glamour of Hollywood lies a darkness that few dare to acknowledge. It is a place where power and corruption intertwine, where innocence is exploited for personal gain. We've seen it over and over again as scandals rock the industry, revealing the true nature of those who hold the reins. From the alleged sexual misconduct of Harvey Weinstein to accusations of child exploitation in the case of Jeffrey Epstein, the underbelly of Hollywood has often left us appalled. If Woods' statements are true and Hollywood is indeed more evil than we can imagine, then I shudder to think of the depths of depravity that exist within its walls.
What do you think of James Woods' comments about Hollywood?
Sources: Top10Films, BoundingIntoComics