The '90s saw the continued dominance of the action genre at the box office. Before comic book fantasy and mega franchises dominated the film landscape as they do today, there were action stars driving the popularity of a film. To celebrate the actors and films of that decade, let us review some of the greatest action stars of the 90s.
19. Kurt Russell: ('90s Action Box Office: $212 199 951)
Kurt Vogel Russell began his career as a child actor in the 1960s. He went on to become a teen star after appearing in his first Disney film, Follow Me, Boys!, in 1966.
Russell eventually appeared in 12 Disney films, up until 2005's Sky High.
The 1980s saw him transition into an action star via cult classics like Escape From New York and Big Trouble in Little China. The actor varied his roles and in the '90s only appeared in a handful of action films like 1996's Executive Decision and Escape From Los Angeles.
Despite a sparse action catalogue in the '90s, Russell's strong screen presence and good looks made him a notable action star then and now.
18. Sigourney Weaver ('90s Action Box Office: $321 190 567)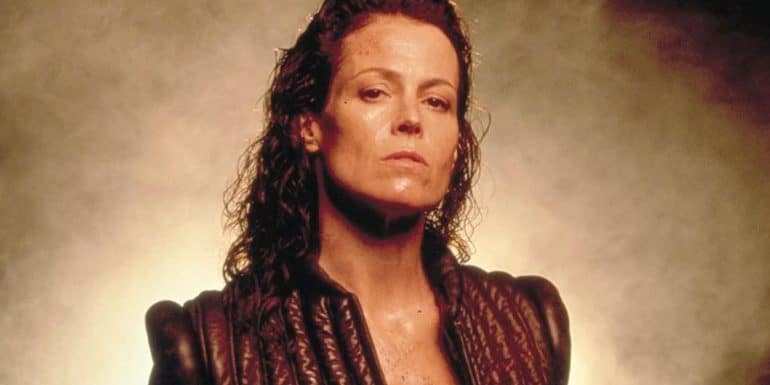 Susan Alexandra "Sigourney" Weaver was catapulted to action icon with 1979's Alien. Her character of Ellen Ripley made Weaver a pioneer action heroine.
In the '90s, Weaver reprised her role as Ripley for two more Alien films in which she cemented her status as one of the greatest action stars ever.
17. Jackie Chan ('90s Action Box Office: $336 770 412)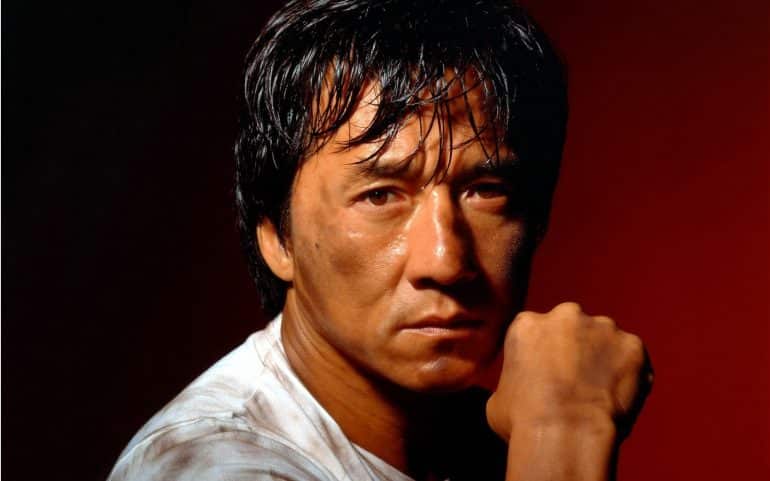 Chan Kong-Sang, known professionally as Jackie Chan, is a Honk Kong action legend. His amazing career spans almost sixty years.
His work in the '90s was prolific but his two biggest and most well-known films of the decade were Rumble in the Bronx and the action-comedy classic Rush Hour. These action films helped make Chan famous to a wider western audience.
16. Sean Connery (90s Action Box Office: $442 261 411)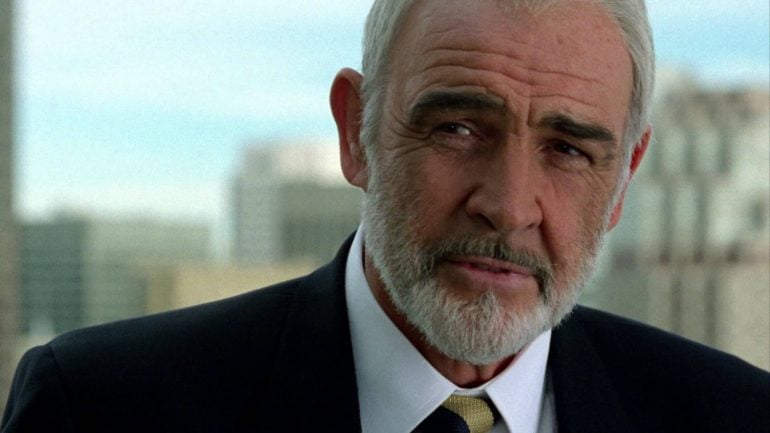 In the 1960s, Connery gained huge success playing James Bond in numerous 007 films. However, Connery refused to let the Bond role define his career.
He starred in many other films in various genres, notably in 1987's The Untouchables, for which he won an Oscar for Best-Supporting Actor.
The '90s saw Connery star in popular action films like Rising Sun and The Rock, where he proved once more that he could carry a film as a leading man, even in his 60s.
15. Steven Seagal ('90s Action Box Office: $481 110 692)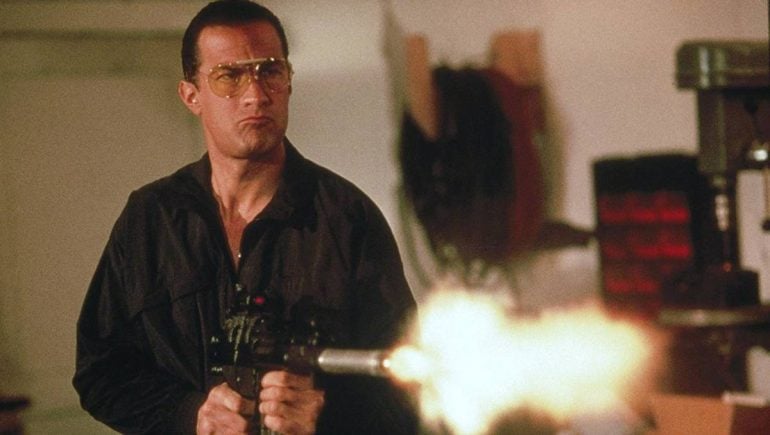 Whether it is feature films for cinema or straight to DVD clunkers, Seagal has appeared in a large number of action films over the years.
A genuine martial artist, the actor rose to prominence with 1988's Above the Law. From there, the early 90s was fertile for the actor, his star reaching its zenith with 1992's Under Siege.
Seagal's stoic, zen-like acting delivery might not be for everyone but his aikido martial arts skills enthralled many fans and helped him have quite an action career.
14. Linda Hamilton ('90s Action Box Office: $520 884 847)
Best known for her portrayal as Sarah Conner in the Terminator franchise, Hamilton also gained acclaim for her portrayal of Catherine Chandler in the Beauty and the Beast TV series.
Despite only starring in few action films in the '90s, her reprisal as Sarah Conner in Terminator II: Judgement Day was enough to merit a nod to her accomplishment as one of action's most recognised stars.
13. Jean Claude Van Damme ('90s Action Box Office: $569 470 721)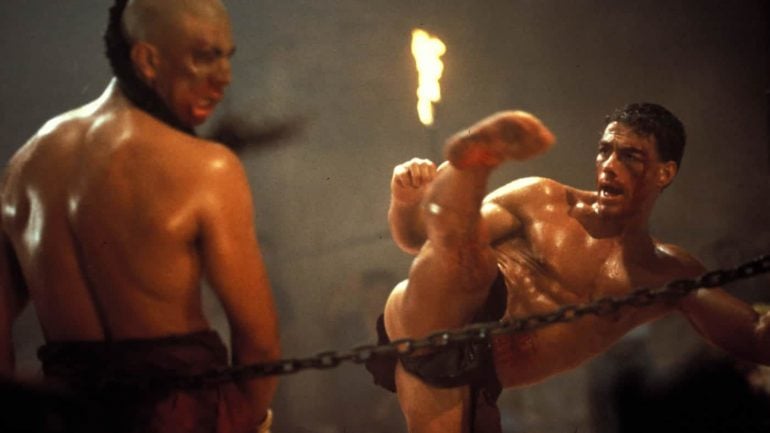 'The Muscles from Brussels' became famous in the '80s for films such as Blood Sport, Cyborg and Kickboxer. Van Damme continued to star in many action films into the '90s. Some of these, like Hard Target, Street Fighter and Time Cop, became the biggest hits of his career.
Though Van Damme's star began to fade toward the end of the decade, his abundant output in the late '80s and early '90s, combined with his scintillating martial arts moves (his most memorable being the roundhouse kick and the in-air splits), made him one of action's most beloved heroes.
12. Wesley Snipes ('90s Action Box Office: $590 524 952)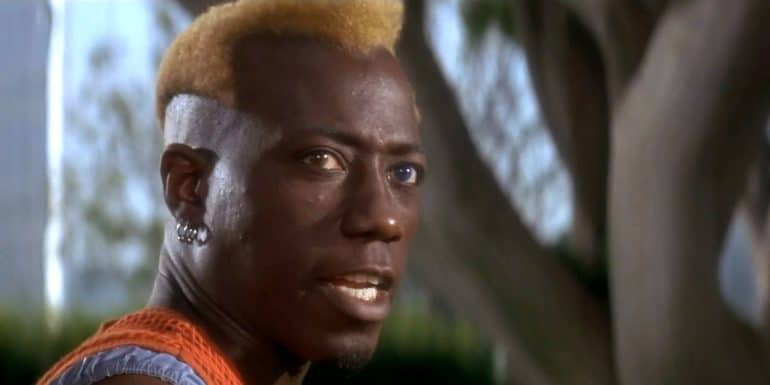 It is easy to forget that in the '90s Wesley Snipes was one of Hollywood's biggest stars.
Films like U.S. Marshals, Passenger 57 and Blade made Snipes an action legend. He had undeniable charisma as a leading man, which, combined with his athleticism and martial arts skills, made him a potent on-screen presence.
11. Tom Cruise ('90s Action Box Office: $615 651 931)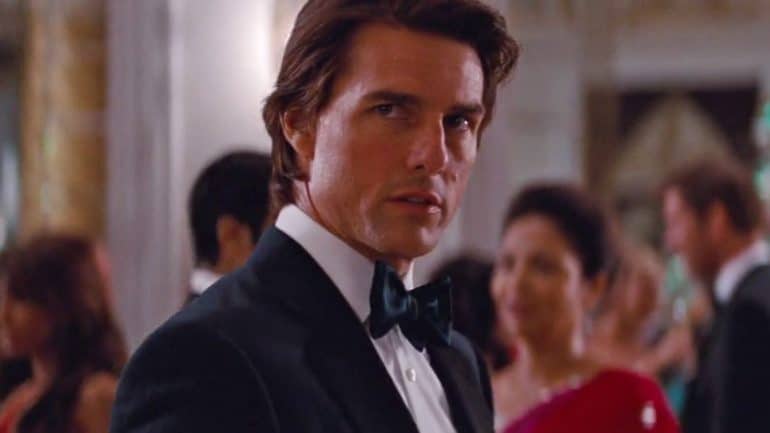 Tom starred in few action-oriented films in the 90s. His main acting roles were dramatic, as in A Few Good Men, Far and Away and Interview with the Vampire.
During the early '90s, the closest Cruise got to appearing in action films was in The Firm and Days of Thunder.
The height of his success in the '90s was the first Mission Impossible film in 1996. While Tom was reluctant to fully embrace the action genre, he proved in Mission Impossible that he could be an ideal action star. His profile as an action star grew larger after the '90s with recurrent roles in the hugely successful Mission Impossible sequels and others like Minority Report.
10. John Travolta ('90s Action Box Office: $618 777 812)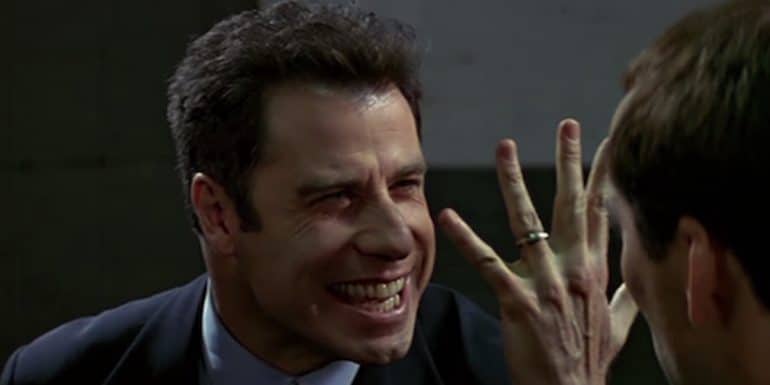 In the late '70s, films like Saturday Night Fever and Grease catapulted Travolta to fame. However, the '80s saw Travolta's career decline, only resurrected again in the mid-90s after Quentin Tarantino cast Travolta in Pulp Fiction.
Reborn as an action star, Travolta soon made two action classics, Broken Arrow and Face/Off. These films highlighted the actor's versatility, wherein he showed himself more than capable of being a hero or villain. 
9. Sylvester Stallone ('90s Action Box Office: $627 215 114)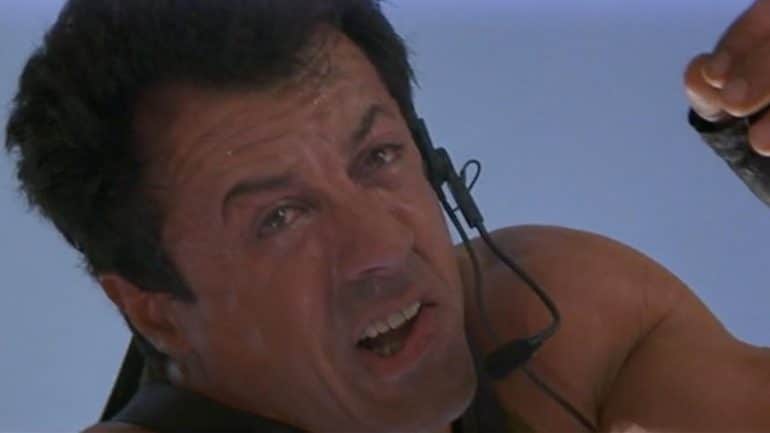 The Rambo films of the '80s single-handedly made Stallone an action star. 'Sly' Stallone got his big break in the dramatic role of Rocky in the Rocky Balboa franchise but adapted easily into the action genre due to his competent acting chops and outstanding physique.
Stallone starred in relatively few action films in the 90s. His most notable were Cliffhanger, Demolition Man, The Specialist and Judge Dredd.
In combination with his Rambo character, these other action roles helped Stallone retain his mantle as a major action star up until our own day with films from The Expendables franchise.
8. Nicholas Cage ('90s Action Box Office: $834 453 874)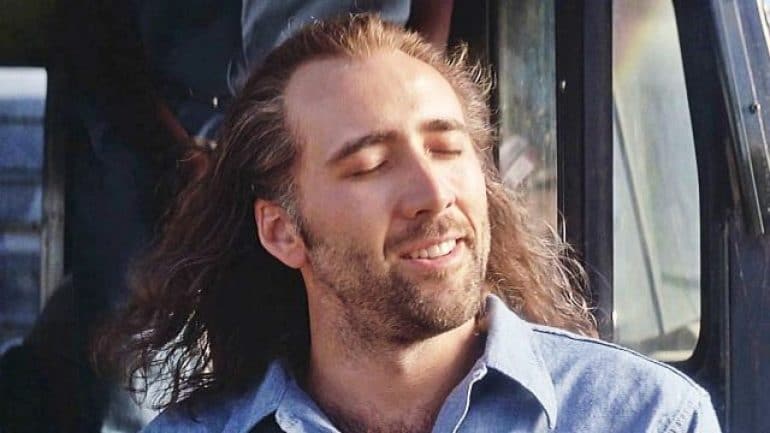 During the '80s and early '90s, Nick Cage starred in varied films, mainly within other genres like comedy or drama.
His first true role in an action film was as pilot Jake Preston in the 1990 film Fire Birds opposite Tommy Lee Jones – another modest but memorable action star.
However, Cage's true jump to action star was with The Rock in 1996 opposite Sean Connery. Cage soon had two more hits with Con-Air and Face/Off, securing his status as a '90s action star.
7. Mel Gibson ('90s Action Box Office: $905 785 085)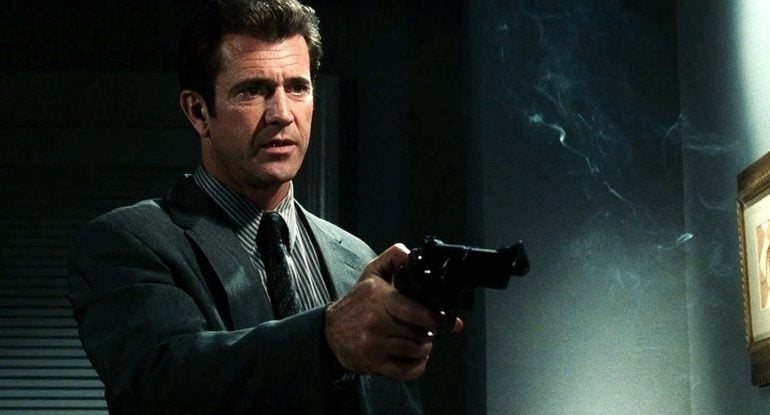 Mel was an action star since the late '70s, due to his role as Max Rockatansky in George Miller's original Mad Max trilogy. He became an even bigger action star when he starred in the Lethal Weapon series of films.
Though Mel's work as an action star was sparse in the '90s, his appearances in Lethal Weapon 3 and 4, as well as starring in the action thrillers Payback and Conspiracy Theory, sealed Mel's action icon status.
6. Keanu Reeves ('90s Action Box Office: $978 612 738)
Today, Reeves is a major star for his work in the John Wick films. In the early '90s though, he was a breakout action star after appearing alongside Patrick Swayze in Point Break.
However, 1994's Speed was the film that made Reeves a household name.
Following a lull in his career, 1999 saw Reeves make a brilliant comeback as an action star after starring in the first Matrix film. Reeves' career was rejuvenated, and he ruled as one of the top action stars of the late '90s and beyond.
5. Pierce Brosnan ('90s Action Box Office: $1047 037 502)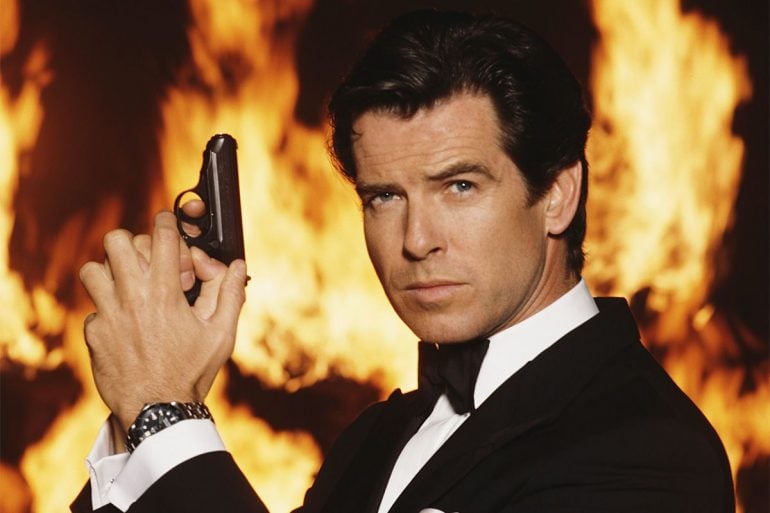 Brosnan first made a name for himself as a television star in the '80s series Remington Steele. After appearing in medium to small film roles, like Mrs. Doubtfire in 1994, Brosnan made the jump to megastar and action hero as the new James Bond and appearing in the critically acclaimed Golden Eye in 1995.
Despite not starring in other action films during the '90s, Brosnan appeared in two more Bond films, Tomorrow Never Dies and The World is Not Enough, to secure his place among the greats of that era.
4. Harrison Ford ('90s Action Box Office: $1218 779 020)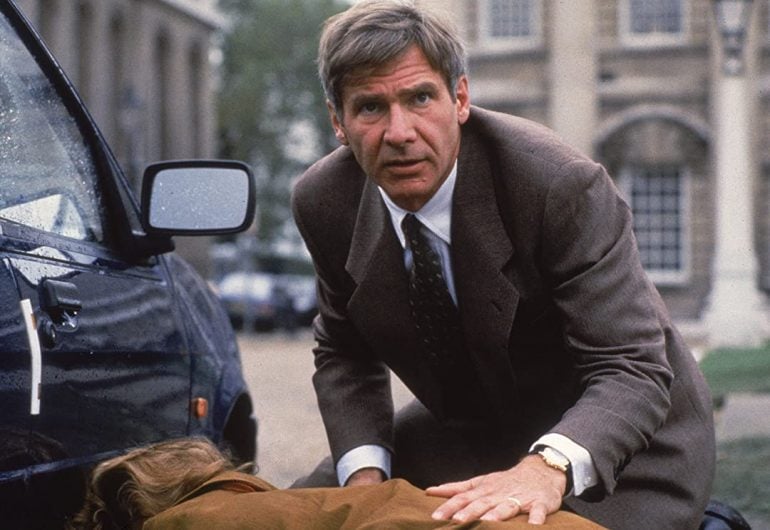 Harrison Ford was an action icon long before the '90s. His roles in fantasy/adventure films like Star Wars and Indiana Jones made him famous but he managed to make a name for himself outside those genres.
He achieved great success as a reluctant action man in the '90s with thrillers like Patriot Games, The Fugitive, and Airforce One.
While we remember him mostly for his roles as Indiana Jones and Han Solo, Ford was smart enough to become a '90s action star without anyone even realising it.
3. Bruce Willis ('90s Action Box Office: $1364 161 668)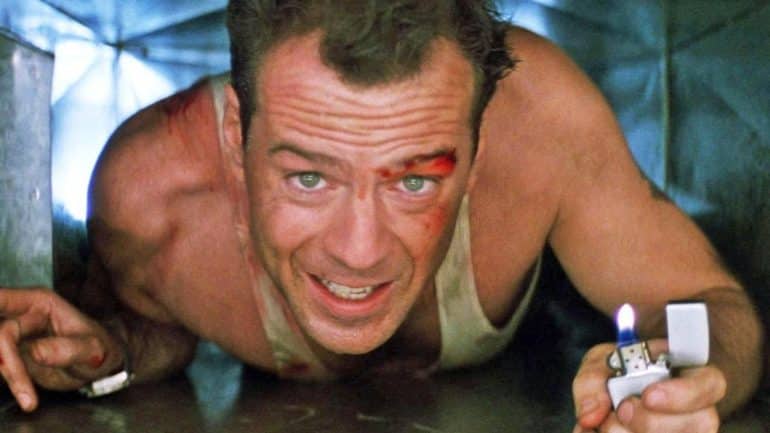 The '80s saw Willis achieve modest success with the TV series Moonlighting but his big break came in 1988 with Die Hard. Willis morphed from a modest TV personality to a big-time action star.
Willis would blast into the '90s with even greater success, mainly via Die Hard II and Die Hard III – these being his most successful releases of that era.
Though his career has had ups and downs, Willis has earned his moniker as one of the greatest action stars of all time.
2. Will Smith ('90s Action Box Office: $1799 048 243)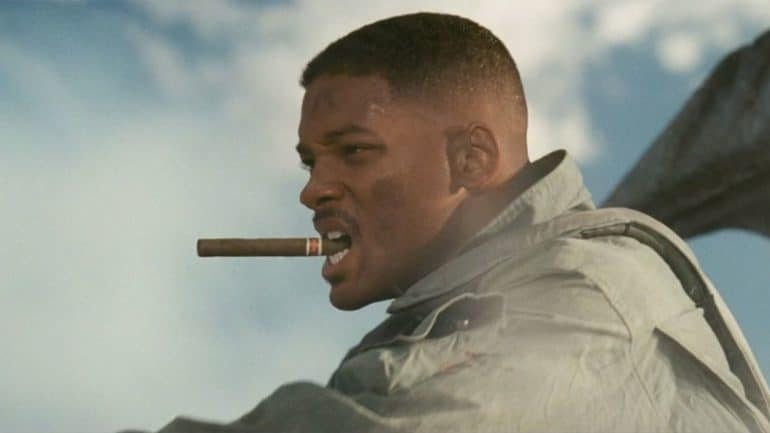 Best known for his role as 'Will' in the sitcom The Fresh Prince of Bel-Air, Smith transitioned to film star and action hero after starring in 1995's Bad Boys.
The following year his career went into overdrive and hit the stratosphere with his biggest film, Independence Day (1996).
Smith took advantage of his new status as a leading man and starred in other hits such as Men in Black (1997) and Enemy of the State (1998). With a few deft acting choices, Smith quickly rose to become a megastar moving from The Fresh Prince on TV to a cigar-smoking alien killer on the big screen.
1. Arnold Schwarzenegger ('90s Action Box Office: $1954 625 961)
You guessed it! Arnie ruled the '90s as he did the '80s with his thick Austrian accent, dry wit, and incredible physique.
Starring in classics like Total Recall (1990), Terminator II: Judgement Day (1991), and True Lies (1994) boosted Arnold to the top.
Despite lukewarm reviews for his other '90s releases like Last Action Hero and Eraser, these were modest hits nonetheless, which was a testament to his star power and ability to draw in large audiences at the time.
Though Arnie had a quiet period in the late '90s, End of Days in 1999 being the only notable work, his huge success during the earlier part of the decade helped him claim the title as the greatest action star of the '90s, nonetheless.
Who gets your vote for the greatest action star of the 90s?