As expected, and now confirmed by Marvel Studios' Kevin Feige, Spider-Man 4 is already in the works.
The release of Spider-Man: No Way Home is already one of the biggest events in the history of the Marvel Cinematic Universe. The movie effectively concluded the film history of three generations of Spider-Men (from previous Spider-Man films) in an immensely satisfying manner, and it managed to do so while leaving open the potential for more adventures starring Tom Holland as New York's favourite friendly neighbour.
The ending of the film, however, left Peter Parker in a compromised position. Let's discuss the future of the character within the MCU, and what's next for Parker in his new life as a literal nobody in Spider-Man 4.
Peter Parker in Spider-Man 4
At the end of No Way Home, Doctor Strange's spell makes it so no one remembers who Peter Parker was. This is a more extreme variant of the spell Peter wanted at the beginning of the movie, which only implied that people would forget that he was Spider-Man.
This led to some bittersweet moments where Peter met with an amnesiac MJ and Ned, who are now happily living their lives and about to go to college. For a brief moment, it seemed like MJ vaguely remembers who Peter is, but he decides against confessing his true identity, perhaps out of guilt for what happened to his Aunt May (Marisa Tomei).
As we briefly saw during this sequence, people still know who Spider-Man is, they just forgot everything about Peter's existence. Even if this gives him carte blanche to rebuild his reputation as Peter, it also means he's lost everyone he ever cared about. Even Strange himself won't remember that he ever knew Peter, which would put him in quite the predicament should he ever want to undo the spell.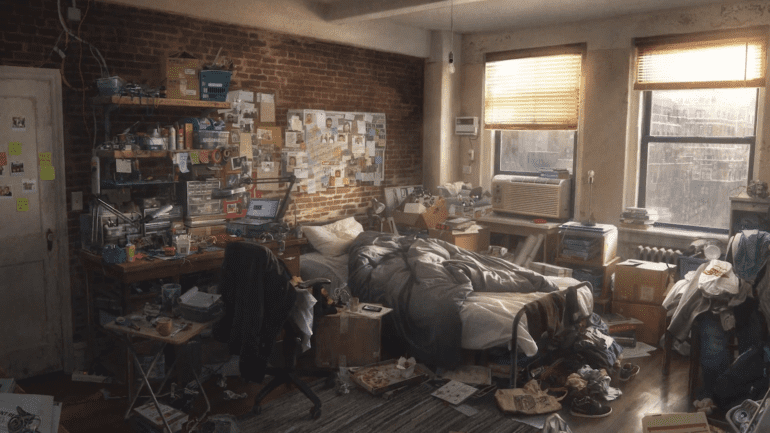 Now a high school graduate, it seems very likely that Peter will be joining his past friends and attending college sometime in Spider-Man 4. We see his books in his new apartment in one of the movie's closing moments, which is further evidence of Peter's scholarly plans in the fourth film.
However, a brief moment in the after-credits scene would lead us to believe that Peter's future might be about to get much more complicated. Even though he might be getting ready to embrace his life as a nobody, the Venom Symbiote most certainly isn't. It's clear that this version of Venom is as infatuated with the web-crawler as ever.
We bet that we might be getting our MCU Symbiote saga earlier than we expected. After all, the Symbiote feeds on extreme emotions, and seeing Peter in a whole new social environment, where no one remembers who he is, and also having just lost his Aunt and the love of his life, it is readily apparent that this is the perfect moment for the Symbiote to attack.
Any way you look at it, this is a moment of monumental change for the MCU. The world is just coming to terms with what happened with Thanos and the Snap, and some heroes are now aware that their universe is not the only one that exists.
If Peter goes to college and maybe decides to take a well-deserved vacation from being Spider-Man, perhaps we might see him getting his life back on track in Spider-Man 4. But, as we know, with great power comes great responsibility: we bet it will be sooner rather than later that we'll get to see Spidey back in action. Let's just hope that this version of Peter and MJ can live happily ever after.
While we're excited for Spider-Man 4, we can't help but hope for an Amazing Spider-Man 3 too.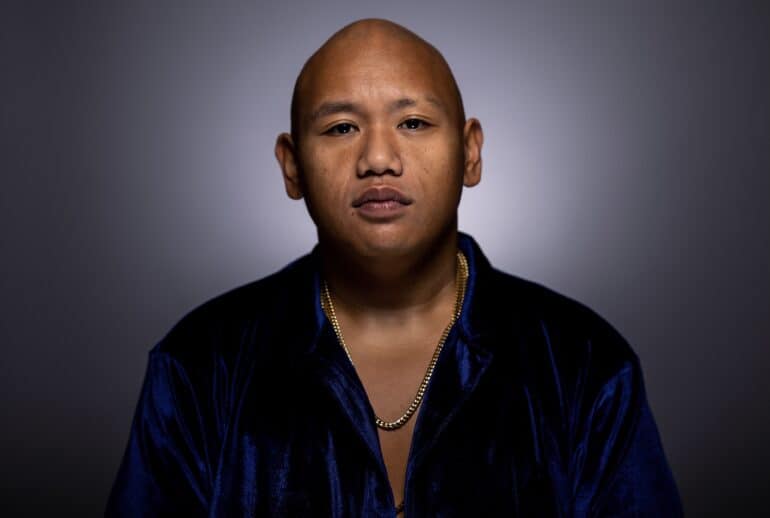 Spider-Man 4's Deadliest Enemy
While there were plenty of villains in Spider-Man: No Way Home, the film also sets up Peter Parker's most deadly enemy – perhaps even the main villain in Spider-Man 4?
Spider-Man rogues gallery features a collection of deadly individuals that have been trying to ruin his life for half a century now. If Spidey is one of Marvel's most iconic heroes, then his villains are amongst the most emblematic characters in comic book history.
Personalities like Doc Ock, the Green Goblin, and Venom have all become landmarks of comic books villainy: each one of them leaving an indelible mark on Peter Parker's life. Appropriately, these have been the villains that receive the most recognition outside the Spider-Man comic books, being prominently featured in movies, shows, and video games about Spidey.
However, Spider-Man: No Way Home made it clear that Spider-Man might be responsible for the creation of more than one villain. Take for example how a seemingly innocent act of forgetfulness caused Electro to turn awry, or how his plan to cure the villains might have been the reason why his Aunt May was killed.
There was one moment in the movie that, while it's mostly played for laughs, could give us a hint of the identity of one of Tom Holland's Spider-Man future foes.
Ned Leeds isn't a character that was created solely for the MCU Spider-Man trilogy. The character has been seen before in some Spidey comics as a journalist working for the Daily Bugle.
Though the comic book version of the character and the movie one are vastly different, there's still a chance that Peter Parker reunites with Ned in the MCU while both of them get a job working for J. Jonah Jameson.
This reunion could lead to disaster, however, as some fans are speculating that Ned might be destined to become one of Spidey's deadliest foes: the Hobgoblin.
After Ned asks Toby Maguire's Peter Parker if he had a best friend in his universe, e replies that he had one, but he died in his arms after trying to kill him. Ned, visibly shaken by the revelation, assures Holland's Peter that he'd never try to kill him. It's a funny moment that's not strictly meant as foreshadowing, but there could be some hints about Ned's future villainy hidden throughout the movie.
First off, we got confirmation that Ned can do magic just like Doctor Strange (Benedict Cumberbatch). He even got to wear Strange's cape for a while, so it's safe to say that this Ned has at least a certain affinity for magic.
While the Hobgoblin is not a magic-based villain, he is a Halloween-themed one. Maybe Ned takes up the mantle of the Hobgoblin inspired by his love for geeky things like cosplay – which wouldn't be too out of the blue for the tone of the MCU's Spider-Man trilogy.
By the end of the movie, no one remembers who Peter Parker is. He's seen trying to tell MJ (Zendaya) about his identity but deciding not to do so to protect her from further harm. However, in the same scene, he completely ignores Ned (Jacob Batalon), which would mean that he was planning to leave him in the dark for longer than MJ.
Any way you slice it, this was a betrayal of Peter and Ned's friendship. If Ned ever finds out about Peter's actions, he might not be too happy about the idea of his best friend choosing to leave him in the dark for so long, which could somewhat justify his resentment towards who once was his best friend.
No Way Home did an excellent job making the characters from the MCU's Spider-Man feel more genuine than before, so it will be interesting to see what they do with a comic relief character like Ned going forward.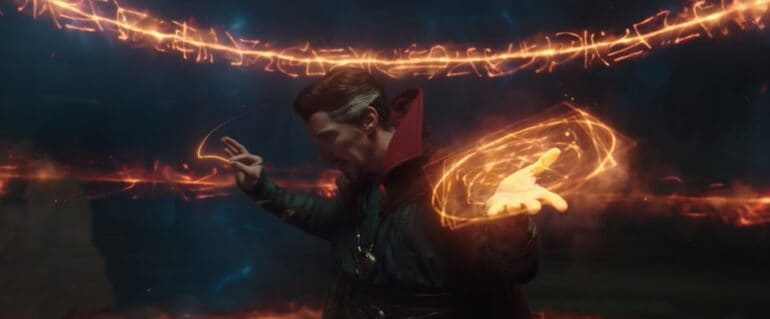 Doctor Strange in the Multiverse of Madness
While we can speculate on everything that might happen in Spider-Man 4, there's also a good chance that Doctor Strange 2 could rewrite or change the MCU as we know it and very well change the direction of the next film in the franchise. With fans already excited about the prospect of Deadpool and Fox's X-Men joining the MCU, we don't know how their introduction to the Marvel Cinematic Universe could change things for Peter moving forward.
Will Spider-Man need to face off against The Punisher or team up with Deadpool and Hugh Jackman's Wolverine in order to fight off an intergalactic villain in the next Spider-Man movie? Anything is possible. The only certainty right now is that Doctor Strange in the Multiverse of Madness, the next MCU film, is going to be throwing everyone a few curveballs.
In all honesty, the potential future of Spider-Man (and Spidey movies) is still up in the air.
Miles Morales In Spider-Man 4?
Is Spider-Man: No Way Home setting things up for a live-action Miles Morales film or an appearance of the hero in the fourth installment?
The Marvel Cinematic Universe has definitely outdone itself with the largest cast of comic book characters to grace the big screen. Welcoming the presence of an iconic character like Spider-Man all the way back in 2016, Tom Holland's take on Peter Parker has become a definitive story that is soon approaching its completion. As his trilogy comes to a close (at least in the coming of age format), it's about time to fully embrace Miles Morales on the big screen.
So far, Miles Morales' presence has been excitedly welcomed in other mediums such as in Sony Pictures' critically acclaimed Spider-Man: Into the Spider-Verse animated film. Additionally, with the launch of the PlayStation 5 in 2020, we got to witness another tale centred on Miles. Video game fans around the world were heavily receptive to it with positive reviews reverberating around its release.
With all the buzz surrounding the half Puerto Rican and African American hero, it's safe to say that the audience wants him to stick around and show up a lot more. Both the Spider-Verse movie and video game are expecting sequels in the near future.
As more characters are expected to grace the live-action portion of the Sony Pictures Marvel Universe, Miles will be a prized addition to bring into the mix. News on Spider-Man 4 has been gaining more traction, and with the rumour mill spreading around, it's easy to speculate that Miles Morales could be making his first live-action appearance.
To fuel this budding Spider-Man 4 theory, we've heard Tom Holland state on record that Spider-Man: No Way Home is essentially the end of his trilogy. Basically, once the trilogy is done, we won't be seeing Peter Parker as a High School student caught between teenage adventures and heroic duties. Instead, we might be pushed towards a more seasoned version of the hero, taking a protégé under his wing as the new "Friendly Neighborhood Spider-Man".
Tom Holland has even mentioned that he would like to take a break from the Spider-Man character before considering a new trilogy.
Unlike Peter Parker, Miles is a character that usually has to deal with a much tougher roster of villains. The psychological toll of discovering haunting secrets and remaining a positive figure to his surroundings is a distinct confrontation that fundamentally surrounds the character of Miles.
Additionally, Miles is an interesting take due to the fact that he's tasked with living in the shadow of an established hero like Peter Parker's Spider-Man. Deciding to take up that mantle isn't a simple task. More so when the entire city of New York's villains are optimized to gear up against Spider-Man. Half the time, Miles will be facing seasoned opponents of superheroes like him.
With No Way Home, we finally saw the pinnacle of Spider-Man's adversaries as the Sinister Six took centre stage. Now that Tobey Maguire and Andrew Garfield's Spider-Men have received their final send-off on the big screen, it will be time for Tom Holland to let go of his childhood and grow into a full-fledged superhero (worthy of praise from Tony Stark) in Spider-Man 4. After growing to become much more than a friendly neighbourhood Spider-Man, certain parts of New York will still need that friendly heroic touch. That's where Miles comes in and becomes the hero his city needs.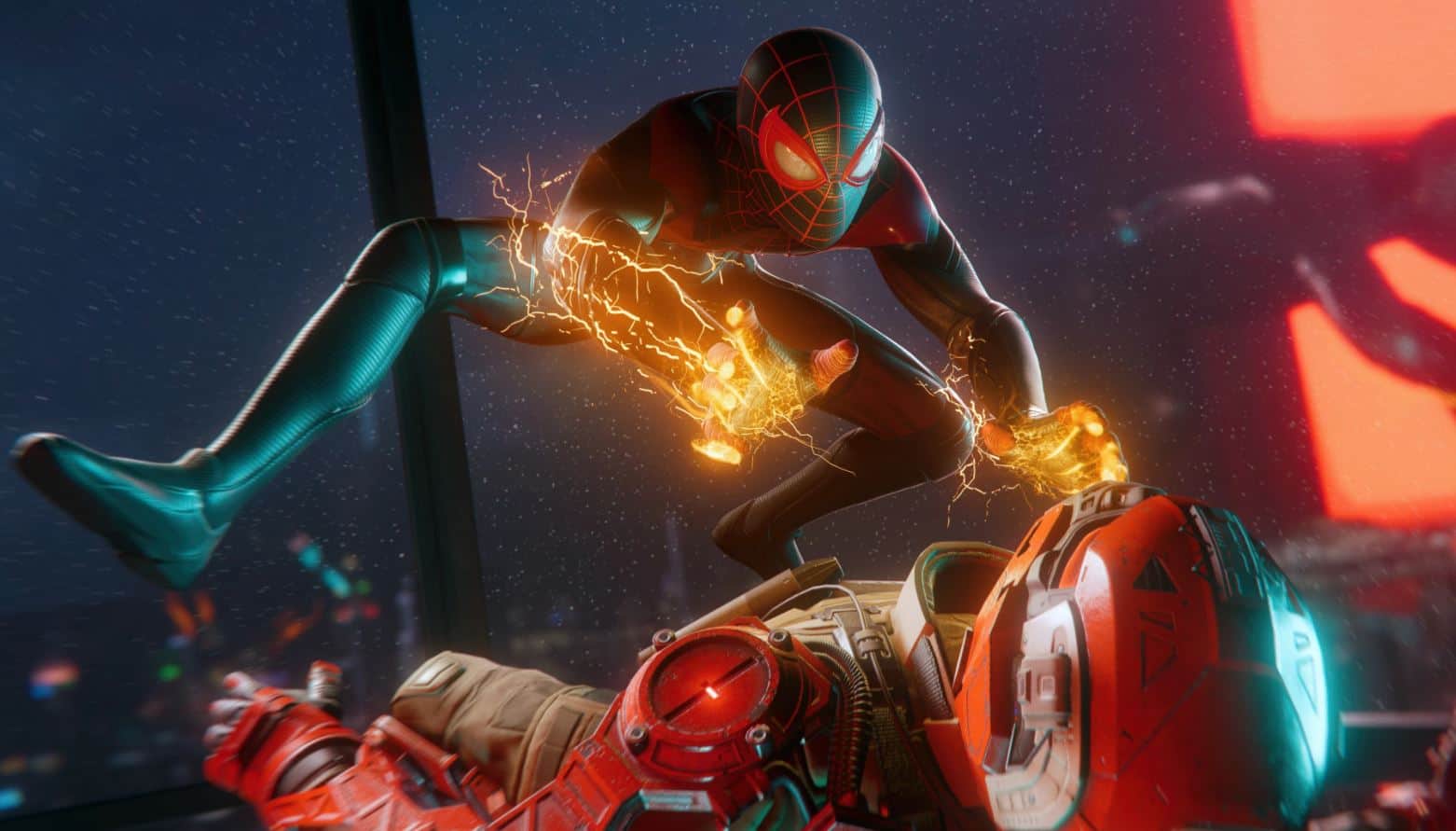 The half-African American and half-Latino character has certainly skyrocketed into mainstream media in the last few years, offering fans a younger, hipper, and more street-smart hip-hop listening Friendly Neighborhood Spider-Man. Revolutionising the character by giving him unique abilities and setting Miles against a modern backdrop of Brooklyn, Miles Morales has certainly stepped out from underneath Peter Parker's shadow.
With Sony setting up separate solo Marvel films for villains like Venom, Morbius, and Kraven the Hunter, with more to come, isn't it time to introduce their own Spider-Man to their universe too? Why not leave Tom Holland's Peter Parker as the bridge between the two worlds and continue with a live-action Miles Morales movie that focuses on the Sony Universe? It just makes perfect sense. Sony could continue with both Spider-Man 4 and a new spin-off to the franchise.
Regardless of what happens, the likelihood of Miles Morales being introduced at some point seems certain. I mean as far as the Spider-Man lore goes, he is destined to take over from Peter Parker.
Considering Tom Holland was just 19-years-old when he was cast as Spidey, Sony will look to work the same magic with another young actor – ensuring that they'll be able to build on a Spider-Man franchise with plenty of films over many years.
A live-action Miles Morales movie basically means more characters (heroes and villains), more crossover potential, and, ultimately, more money. The question is, who could play the Kid Arachnid?
Well, Caleb Mclaughlin's name has been floating around the internet quite a bit. It seems he is one of the fan favourites on many casting wishlists. The Stranger Things actor is just 19-years-old but has already found stardom by appearing in multiple TV series over the years. His performance as Lucas Sinclair has certainly proven that he can balance humour and drama quite aptly – something that is very much needed for a live-action Miles Morales film.
In fact, we can go through a long list of reasons why he is a perfect fit – from his physical look to his feisty New York personality to his great self-esteem. He has even championed the hashtags #EmbraceYourFace and #BeYourBiggestFan on social media. Caleb Mclaughlin seems like the perfect casting for a live-action Miles Morales film or an appearance in Spider-Man 4.
And when you think about it, technically, the MCU has already set up Miles' introduction in a way. Remember when Donald Glover's Aaron Davis (The Prowler) mentioned his nephew in Spider-Man: Homecoming and when Jamie Foxx's Electro mentions a black Spider-Man in No Way Home? All we really need now is a good script and a good director!
Other Spider-Man Movies
Move over Avengers Infinity War, Spider-Man: No Way Home is now the most ambitious crossover event in history. Not only did it bring together three different versions of everyone's favourite superhero, but it also gave us some closure on the lives of our favourite Peter Parkers from three different universes.
However, a thing that most fans choose to overlook is that Spider-Man is a deeply tragic hero. Sure, the constant banter and flashy costume make it seem like he is all jokes and fun, but Peter's story is just as tragic as that of Batman.
That's why it was so refreshing to hear that Tobey Maguire's version of the character "made it work" with his Mary Jane; the ending of Sam Raimi's Spider-Man 3 was somewhat ambiguous about the future of the couple, but it seems that they managed to live happily ever after.
The same can't be said about Andrew Garfield's Spider-Man, though. In a blink-and-you-miss-it moment in Spider-Man: No Way Home, Garfield's Spider-Man (our pick for the best Spider-Man) reveals that, after Gwen Stacy's death, he became a much bitter version of the hero.
Garfield's trilogy was cut short due to the box-office failure that was Amazing Spider-Man 2. Due to this, the only moment we ever see of Spidey after Gwen's death is his fight against Rhino. Even worse: we never see the actual battle, as the movie fades to black before the two foes trade blows.
In Spider-Man: No Way Home, Garfield tells Tom Holland's Peter Parker that, after he failed to save Gwen, he became a much different version of Spider-Man: one that doesn't hold back any punches. This is a surprising turn for Garfield's character, as it would imply that his Spider-Man, which is often seen as one of the goofier ones so far, essentially became a violent vigilante out of trauma.
So far, Garfield's Peter Parker has been the only version of the character to suffer the death of two people he holds dear, being Uncle Ben and Gwen Stacy. In both cases, Peter blames himself for their demises, and to a certain extent, the kind of is partially responsible for their deaths.
However, what Spider-Man: No Way Home's line of dialogue seems to imply is that this Peter Parker chose a path of vengeance after Gwen's death. Spider-Man has always been seen as a powerful yet noble hero: this is the kind of Marvel character that would never think about punching down or using excessive force.
Having a Spider-Man who "doesn't hold any punches" is certainly an interesting turn of events, especially since it seems like he's also somewhat interested in the Venom symbiote.
In a conversation between the three Peters, Garfield shows disappointment when he learns that he is the only version of Spider-Man that hasn't met an alien yet. Though this could be a subtle jab at the fact that he never got to see his trilogy concluded, it could also point us as to where the third Amazing Spider-Man movie was headed.
It makes perfect sense for Andrew Garfield's Spidey to let the symbiote take control of him: having lost Gwen and his desire to get rid of any villain by any means necessary, this Peter would have happily embraced the powers of a symbiote parasite.
With a Spider-Man that became essentially Batman, it's a shame to see that we never got Garfield's entire trilogy. Sure, the second Amazing Spider-Man film was a mess, but that doesn't mean that the actor didn't give it his all in his performance. For now, let's just hope that we can catch a glimpse at what Andrew Garfield's Peter life is like after Spider-Man: No Way Home sometime in the future.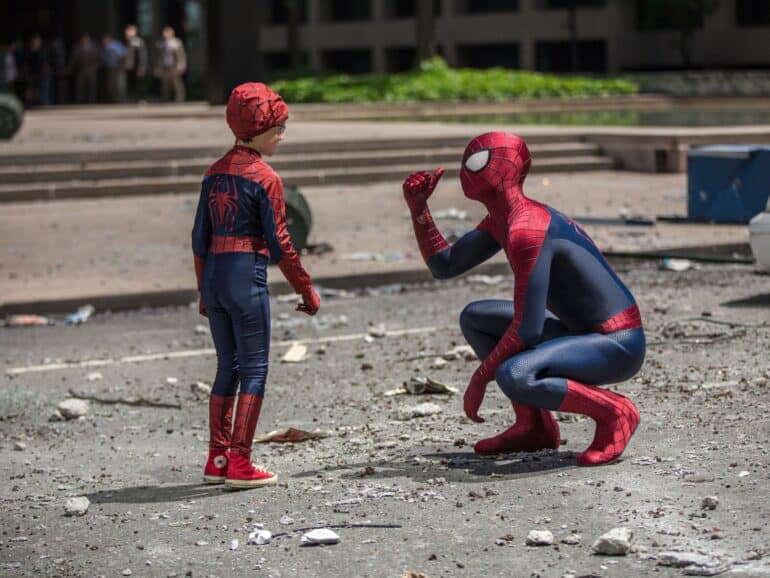 The Amazing Spider-Man 3
After The Amazing Spider-Man 2's lacklustre reception and Tom Holland's subsequent rise as the MCU's Web-Head, no one would've expected Andrew Garfield's Spidey to be lighting up the internet in 2021. Yet, thanks to No Way Home, we've all been reminded that Garfield was a great Spider-Man, who just happened to be in a mixed bag of movies. While the film acted as a fitting send-off to his version of the character, it did make fans wonder what The Amazing Spider-Man 3 could've been. Well, the Multiverse is in effect now, so why shouldn't it be a possibility?
In No Way Home, Andrew Garfield's Spider-Man reveals how he somehow lost his way after the Gwen Stacy tragedy. He mentioned how he stopped holding back when he fought crime—kind of like the Dark Knight in Batman V Superman: Dawn of Justice if you think about it. It certainly would've made for an interesting premise in The Amazing Spider-Man 3. Especially since all that anger and rage would've made for the perfect setup for him to bond with the symbiote Venom.
In fact, a lot of the audience has suggested that he might be a better fit to battle Tom Hardy's Venom than Holland's Spidey. If the Multiverse is in full swing, why can't Hardy's symbiote become the main antagonist in the Garfield universe, especially since Holland's Spidey will be preoccupied with the likes of Kraven the Hunter and Morbius? It would make for an unexpected twist and surprise, that's for sure.
Even though Garfield's Spidey got the chance to save MJ in No Way Home and atone for failing to save Gwen, he's effectively gone back to his world—alone. He has no best friend since Harry Osborn betrayed him and became the Green Goblin and he lost his first love. While a deleted scene from The Amazing Spider-Man 2 would've introduced Shailene Woodley as Mary Jane Watson, fans still haven't met the character nor has the Peter Parker of that universe. For all intents and purposes, she doesn't exist.
Well, The Amazing Spider-Man 3 would be the right time to bring MJ into Peter's life. Sure, it doesn't mean that he's over Gwen or her passing, but it would allow him an opportunity to have someone new in his life.
Also, this film could address the two elephants in the room from the previous movies: Are Peter's parents actually still alive since that was the suggestion at some point? (According to some reports, that was even a reveal in the original draft of The Amazing Spider-Man 2's script.) And what happened to the Sinister Six? While it's unlikely that Sony would want to explore the group in a film now, since that's something that would best stay suited to Holland's Spider-Man, there's the chance to at least close the loop on that story thread in a creative way.
Heck, we could even see Andrew Garfield's Spider-Man show up to assist Tom Holland again in Spider-Man 4. The worlds are certainly open to interesting and cool ideas like that. And they both could exist at the same time.
But Will The Amazing Spider-Man 3 Actually Happen?
Two years ago, the answer would be an emphatic no. But now? Anything is possible.
Looking at the box office returns for No Way Home now, it's something that will have Sony's attention. The studio could've never predicted the hit that it would have on its hands. Thanks to the rumour mill, the film practically sold itself and had everyone eagerly anticipating what was to come. Plus, it also helped that the movie was spectacular at the end of the day.
The only question is, would Garfield be keen to return for The Amazing Spider-Man 3 or Spider-Man 4? In a past interview, he admitted that the Spider-Man experience broke his heart after he witnessed how it became all about money. However, his return in No Way Home indicates that something positive happened between him and the studio. Maybe this time he might have a chance to live out his childhood dreams in a movie he approves of and to close the chapter on his superhero adventures on his own terms?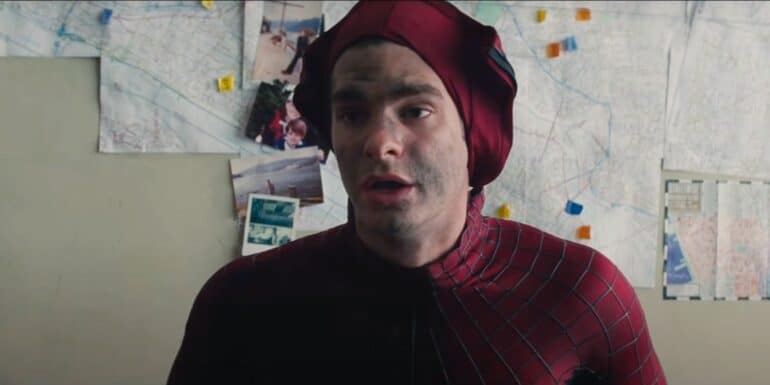 The only person who gained as much attention for Spider-Man: No Way Home as Tom Holland has to be Amazing Spider-Man actor Andrew Garfield. From his outright denials on the internet to requests from fans to return the star to Sony's Marvel universe.
Now, after the dust has settled and it's safe to return to the limelight, Andrew Garfield is finally ready to discuss Spider-Man: No Way Home:
"I wasn't expecting to ever have a conversation again about potentially playing Peter Parker. I felt very excited to just to be a fan again," Garfield told Variety. "But I got this call from Amy Pascal and Kevin Feige and Jon Watts with this idea. It was immediately undeniable. It sounded incredibly fun, incredibly spiritual – trippy and thematically interesting. On a base level, as a Spider-Man fan, just the idea of seeing three Spider-Men in the same frame was enough."
"The pitch was really, really enticing," he continued. "They said, 'You played this character in your way and what would you want to explore if you had an opportunity? If you were dumped into this other universe and faced with this younger you and this older you, how will you respond?'"
Despite spending several interviews trying to convince fans that he "hadn't gotten a call" from Marvel and Sony, many were adamant that Andrew Garfield would appear in Spider-Man: No Way Home. And they weren't wrong.
"We talked a lot about mentorship. We talked a lot about brotherhood and about what it is to be the older brother, younger brother and the middle brother. There's also a thing of seeing someone you love walking down a path that you've already walked down, and you know it doesn't lead the place where you ultimately meant to go," the actor explained.
"That character is isolated in his emotional experience and physical experience. But what happens when that aloneness gets blasted open, and you come to realise that you've never been alone and there are other brothers going through the exact same thing? That's a big spiritual journey to go on, man. And then we just milked out all the fun that we could possibly have."
Now, the real question is whether or not fans and the studio can convince the actor to return. The internet is requesting to see the Garfield mask up again as the web-slinging hero and, hopefully, go against Tom Hardy's Venom. Cross your fingers that Spider-Man: No Way Home won't be the last time we see Andrew Garfield as Peter Parker or Spider-Man.
It's looking promising though as Andrew Garfield also told Variety that he's open to doing more with Spider-Man.
"I mean, yes, definitely open to something if it felt right," Garfield explains. "Peter and Spider-Man, those characters are all about service, to the greater good and the many. He's a working-class boy from Queens that knows struggle and loss and is deeply empathetic. I would try to borrow Peter Parker's ethical framework in that, if there was an opportunity to step back in and tell more of that story, I would have to feel very sure and certain in myself."
It seems like this is definitely happening. We could actually get Garfield in a new movie.
Spider-Man 4 Will Be Epic
There are still a number of possible villains Tom Holland's Spider-Man has to encounter in the MCU. Although we've seen Vulture, Doctor Octopus, Sandman, Lizard, Electro, Mysterio, Green Goblin, Shocker, Venom and Scorpion in previous films, we're yet to see other fan-favourites like Kingpin, Black Cat, Chameleon, Kraven the Hunter and Jackal. Any of these could still show up in Spider-Man 4, but we're betting that the next villain will be a little bit more surprising.
The point is that the next film in the new franchise will need to be as epic as No Way Home or better. Now that Marvel and Sony have pulled out all stops for the crossover film and No Way Home ending on such a high note, they will need to one better when Spider-Man 4 releases.
It's an exciting time for Spider-Man fans. We've said it before and we'll say it again, anything is possible for the Webhead in the upcoming film. And with the training wheels off, expect to see more incredible films in the MCU moving forward.