Since the very beginning with the release of 2008's Iron Man, Kevin Feige has been at the creative helm at Marvel Studios, both in the foreground and behind the scenes, guiding the biggest superhero franchise in history through its various phases. His influence has left an indelible mark on the Marvel Cinematic Universe, providing the guidance and planning that Warner Bros' DCEU sorely seems to lack. Regardless of your opinions about the MCU, its superheroes and its leadership, its box office dominance for over a decade is undeniable (sorry, Martin Scorsese). Kevin Feige's Marvel has set a standard that other major studios have failed to replicate. However, there's a growing sentiment that perhaps it's time for a change in leadership within the MCU. Is Marvel's top boss losing his golden touch with comic book properties? Some fans are starting to believe so.
RELATED: The Marvels: What Happened To Brie Larson's Face?
When discussing Marvel's movies and TV shows online, a recurring sentiment emerges: they've become incredibly predictable and formulaic. Boring even. Fans know exactly what to expect with each release, and because of that have slowly begun to lose interest — just look at recent trailers, for example. Many argue that the genre's constraints are to blame, but a closer look reveals that Marvel hasn't ventured far from its established tone and style (with the exception of Eternals, perhaps — which most fans hated). While they experiment with genres on the surface, the MCU often delivers a familiar tone, style and setup: one pinch of humour, two pinches of visual effects, and, of course, obligatory post-credit scenes.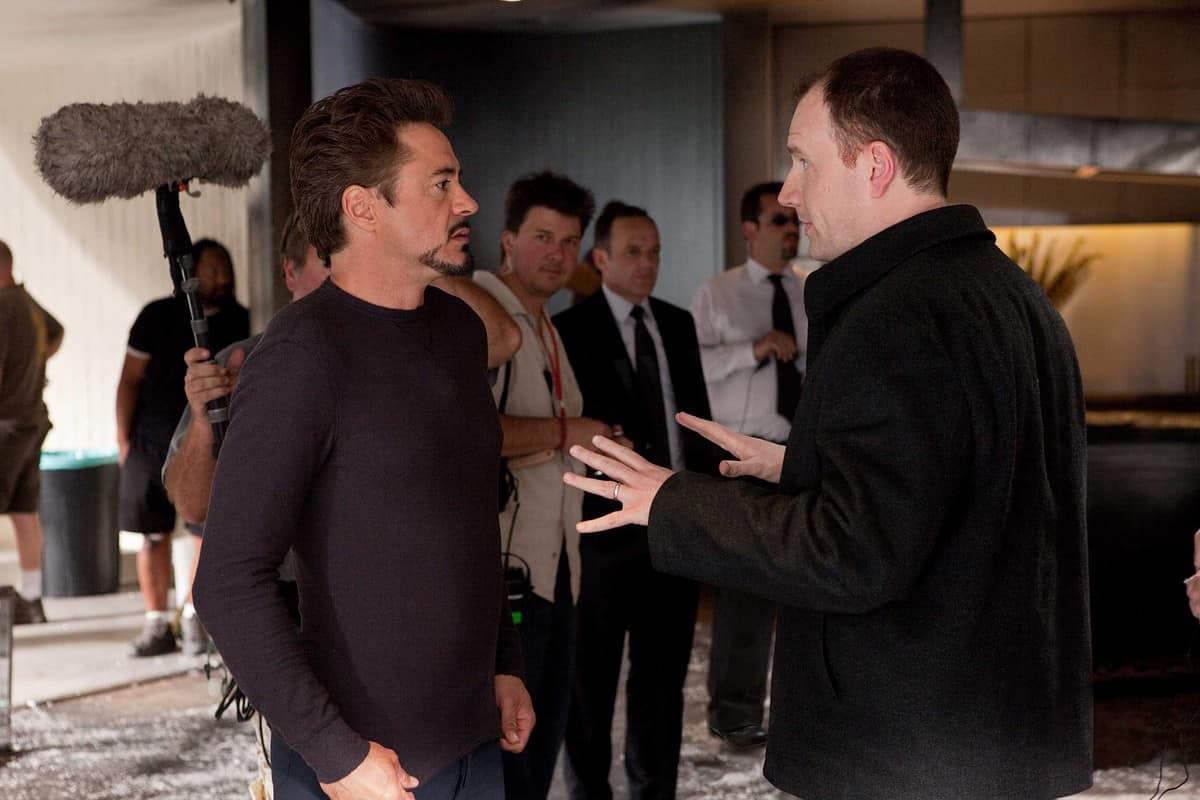 RELATED: Superman Saves the MCU – Say What?!
Marvel's Phase 4 and the onset of Phase 5 have received their fair share of criticism, and some fans feel that Kevin Feige's vision may have run its course. The MCU's comedic juxtaposition, often punctuating serious moments, may no longer resonate with audiences seeking diverse (and maybe even original) storytelling experiences.
The superhero movie landscape has evolved since the release of Iron Man in 2008, and the MCU's once-revolutionary approach (in comparison to DC's Dark Knight films at the time) may no longer stand out. Avengers: Endgame provided a fitting conclusion to the Marvel Cinematic Universe for many fans, offering a natural point for Kevin Feige to step back and give someone else the reigns. However, his continued involvement suggests a reluctance to embrace new directions and styles. Not every story needs to be funny. And not every story needs to be about huge blockbuster effects. The comics prove that.
RELATED: Marvel Director Believes Captain America Is Responsible For The Snap
Marvel Comics offers a vast array of tones and styles, from the epic narratives of Frank Miller and David Mazzucchelli's Daredevil: Born Again to Bob Layton's Demon In A Bottle. The X-Men and Fantastic Four comics, in particular, have explored countless innovative and bold narratives that cover heavy themes of racism, persecution, religion and rejection. Yet, the MCU seems reluctant to tap into these varied shades of storytelling — instead focusing on lighter themes and stories. Perhaps Feige's preferred style, while successful for a time, no longer aligns with the evolving tastes of moviegoers — heck, even Warner Bros' imitation films, like The Flash and Blue Beetle, prove this.
In the history of comics, tastes evolve, and characters must adapt to remain relevant. The Silver Age of comics saw characters introduced in a fresh perspective. Denny O'Neil and Neal Adams revitalized Batman by introducing a new style and tone. Feige's MCU may be at a similar crossroads, where a change in direction is necessary to reinvigorate the franchise.
While losing the President of Marvel Studios could pose a risk, continuing with a diminishing formula may prove to be even riskier. The MCU desperately needs to explore new territory and connect with audiences in fresh ways. That means telling stories with a completely different tone. We're not saying Marvel has to become Zack Snyder's gritty and dark DCEU, but it does need to evolve into something more mature.
RELATED: Marvel's Disney Plus TV Shows Definitely Need Big Changes
In a landscape where the MCU appears to be searching for a revitalized direction, it's worth contemplating whether Kevin Feige's vision has served its purpose. The first few films were absolutely great. But we need to blame someone for Ant-Man 3, Black Widow and Thor 4.
Just as comic books have evolved over the years, so too must the Marvel Cinematic Universe. It's time to embrace change and embark on a new frontier of storytelling.
Change is inevitable, and as the MCU evolves, it may be time to pass the torch to a new creative visionary. The MCU's future success on TV and at the movies may depend on its ability to embrace fresh perspectives and embark on a bold new chapter in superhero storytelling. And no, She-Hulk wasn't the right direction either.
RELATED: Is Xolo Maridueña's Blue Beetle A Crafty Rip Off Of This Marvel Movie?
What do you think, is it time for Kevin Feige to give up his position at Marvel?