Marvel has dominated the box office for years with its incredibly successful live-action MCU. On the other hand, DC Comics has long been considered the king of animated superhero adaptations, with many fans preferring their animated movies over the DCEU and even over Marvel's animated universe.
RELATED: What a Mortal Kombat vs DC Animated Movie Could Have Been Like
But while DC animated movies like Batman: The Mask of the Phantasm and All-Star Superman are undisputed classics, Marvel actually has an underappreciated history of animated films.
Though they may fly under the radar compared to Marvel's blockbuster theatrical releases, animated movies like Ultimate Avengers, Planet Hulk, and Doctor Strange have brought Marvel's iconic superheroes to life in their own unique way.
These movies have allowed Marvel to tell stories and showcase beloved characters that live-action films just need more time for. And many of them are surprisingly mature takes on the superhero genre, aimed at older audiences rather than just kids.
So, while DC may edge out Marvel in terms of quantity and nostalgia regarding animated adaptations, this list will highlight some of the best animated Marvel movies that prove the House of Ideas can hold its own against the Distinguished Competition. Get ready for action, drama, and surprising depth as we countdown the top Marvel animated movies!
RELATED: Adam Sandler's New Netflix Film Could Be The Best Animated Movie of 2023
12. Marvel Rising: Secret Warriors (2018)
Made for a somewhat younger audience, Marvel Rising: Secret Warriors sees teen heroes (some of which you might not have heard of before), and pits them against a new threat to the universe. Featuring young heroes like Quake, Squirrel Girl, Ms. Marvel, Patriot, America Chavez, and even Captain Marvel and Captain America, this great movie puts a new spin on traditional Marvel Comics turned to animated movies, finding Earth's mightiest heroes in the unlikeliest of places.
Like many of the movies on this list that follow Marvel Studios' traditional animation trajectory, the movie aired on both Disney Channel and Disney XD as it was a movie made for television in 2018.
11. Hulk Vs. (2009)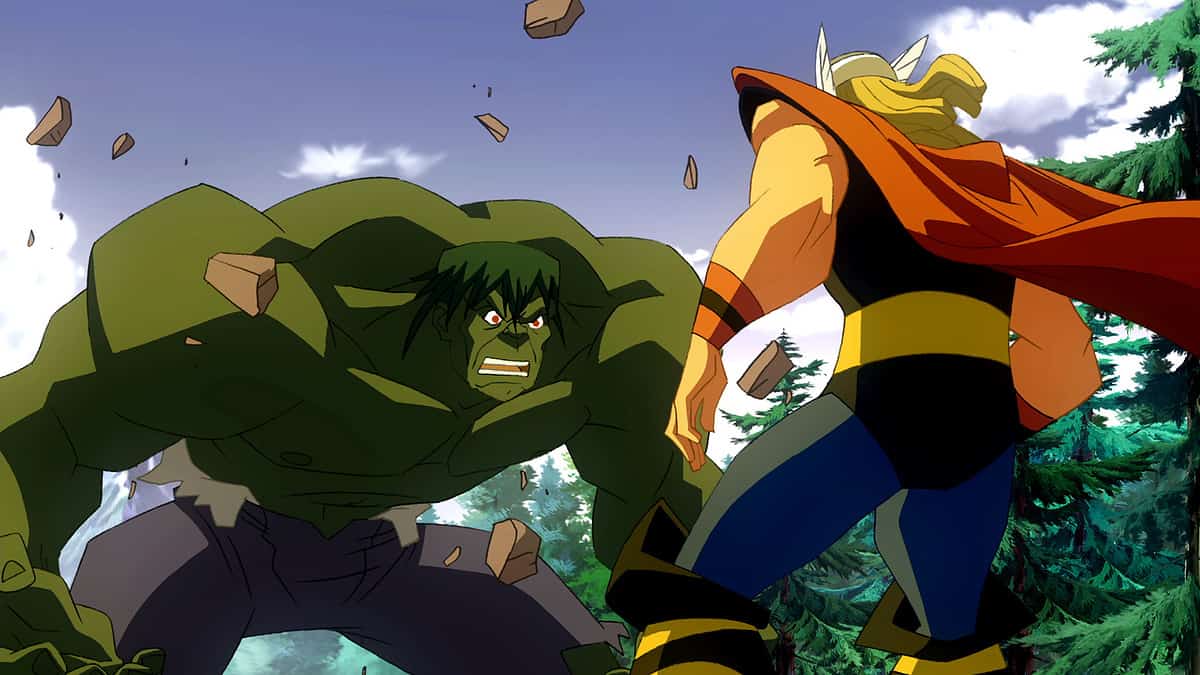 This animated action-adventure brings two separate stories together: Hulk vs Thor and Hulk vs Wolverine. We all love to pit the angry Marvel hero against the superhero, The Incredible Hulk, against others, and what better way than with a traditional Marvel animation?
In Hulk vs Thor, Loki has brought Dr Bruce Banner to Asgard in a ploy to use the Hulk as a weapon to exact revenge against Thor and the rest of the Norse Pantheon. Unfortunately for him, The Incredible Hulk has no wish to be kept on a leash and used to do someone else's bidding, and he escapes. What follows is an exciting tale that requires both Loki and Thor to work together to protect Asgard from The Hulk and bring Dr Banner back to his senses.
RELATED: The Perfect Choice For Mr Freeze In The Batman 3
In Hulk vs Wolverine, Logan is sent by the X-Men to Dr Bruce Banner as he has crossed into Canadian territory while not being able to resume control over The Incredible Hulk. While on the hunt, Logan comes across some dangerous former colleagues and finds out that he isn't the only one on a hunting trip, and Hulk isn't the only target.
10. The Invincible Iron Man (2007)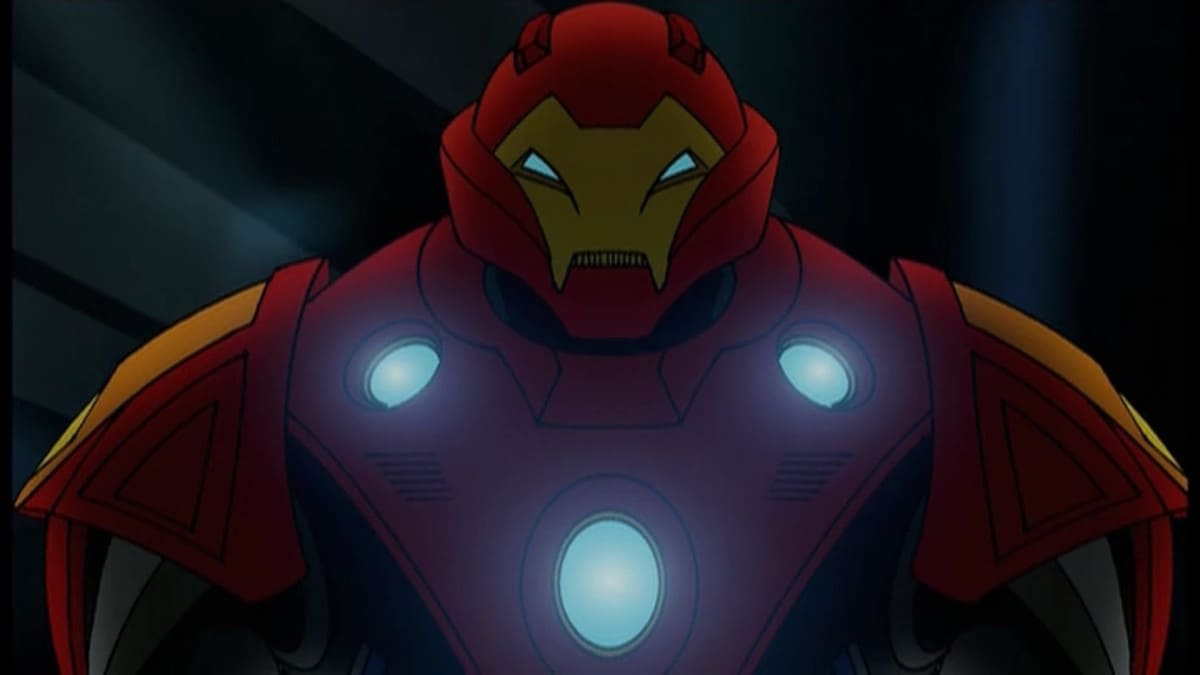 The Invincible Iron Man​ tells the story of Tony Stark when he accidentally "Unleashes an age-old prophecy," one that was unearthed along with an ancient Chinese temple. The prophecy foretells the return of 'The Mandarin', the emperor during China's darkest and most violent era.
Tony Stark travels to China to follow the trail of his best friend, James "Rhodey" Rhodes (War Machine), who has been kidnapped.
​Tony is also captured and badly injured, with a piece of shrapnel damaging his heart. This is where Tony Stark created his first armoured suit, creating it with many elements of high-tech weaponry, a suit that came to be known as Iron Man.
RELATED: Batman Fights Zombies in a New Live-Action Film
9. Heroes United (2013)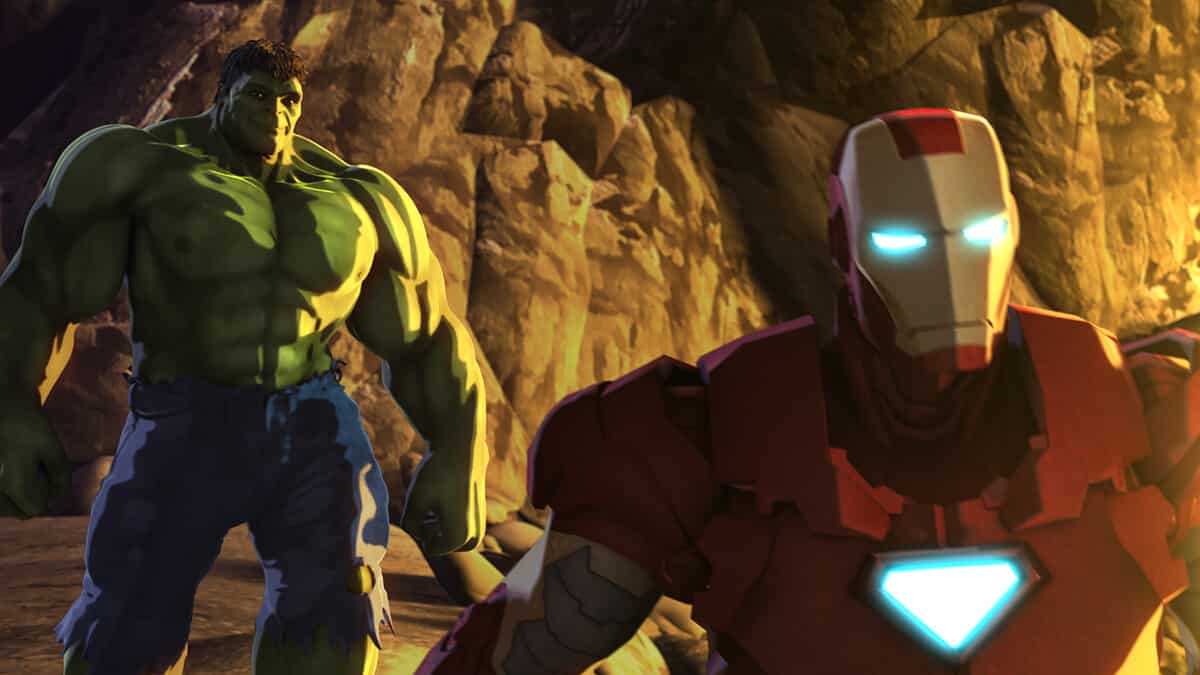 It's two for the price of one with this one. One of the earliest modern Marvel animated features, Heroes United, tried to bring in a new style of animation that could rival the bombastic flair of the live-action Marvel Cinematic Universe. Using an innovative technique known as "2-D wrap," Heroes United saw Iron Man teaming up with both Hulk and Captain America.
While the animation looks a bit choppy by today's standards, it did look great back in 2013 when it was released. Things like facial expressions looked amazing, allowing the animators a good range of expressiveness from each character. Of the two films, it's safe to say that Iron Man and Hulk: Heroes United is the strongest of the two. While there's nothing inherently bad with the one about Captain America, Fred Tatasciore's Hulk, the big hero himself, is just a blast to see alongside Adrian Pasdar's Iron Man.
8. Iron Man: Rise of Technovore (2013)
Iron Man: Rise of Technovore brings a unique anime sensibility to the Armored Avenger. This 2013 film produced by Madhouse (Death Note, Card Captor Sakura) in collaboration with Marvel is part of the popular Marvel Anime series. It stands out for its darker, more mature tone that takes Tony Stark and Iron Man in a different direction than the live-action MCU films.
Rise of Technovore sees Tony Stark face off against the sinister organization AIM and its creation, the Technovore – an artificial intelligence that can control and weaponize technology. To defeat this threat, Iron Man teams up in an uneasy alliance with other heroes, including The Punisher.
RELATED: Forget Barbie! This Is The Best Toys Come To Life Movie
With its anime-influenced visuals, cyberpunk plot, and distinct Seinen vibe, Rise of Technovore proves that Iron Man can succeed in just about any setting or style. Also worth noting is The Walking Dead's Norman Reedus's outstanding role as Frank Castle – aka The Punisher.
7. Avengers Confidential: Black Widow & Punisher (2014)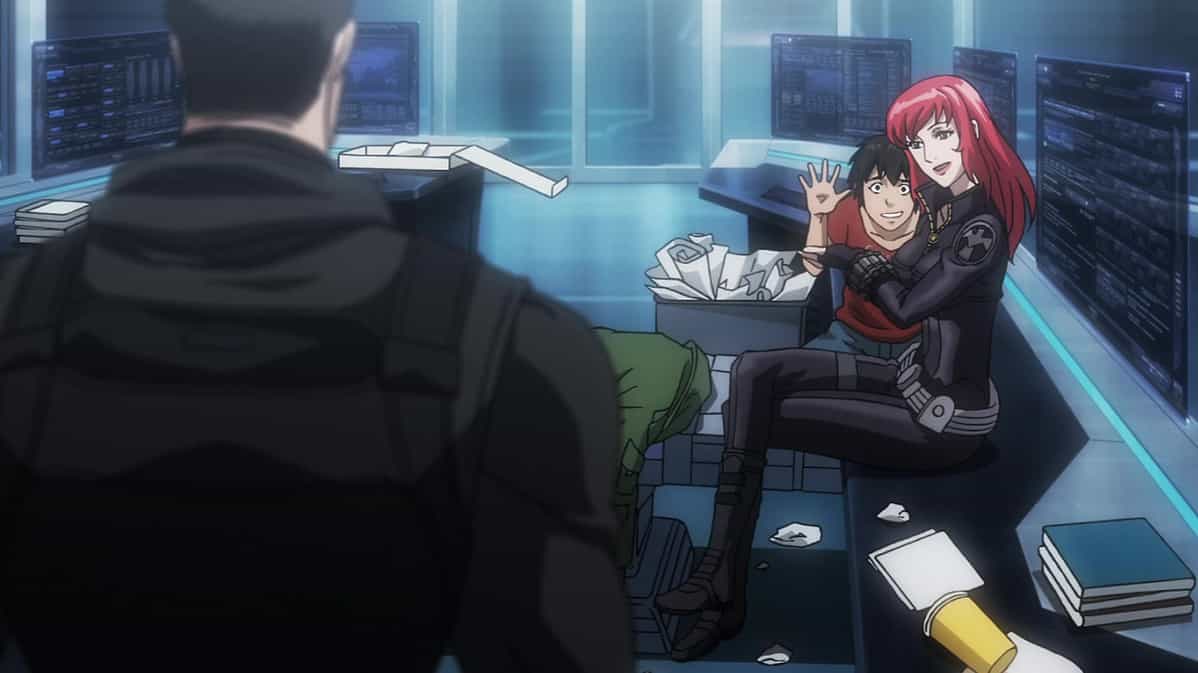 Avengers Confidential: Black Widow & Punisher brings together two of Marvel's most dangerous heroes for an action-packed anime thriller. This 2014 anime film produced by Madhouse has the infamous assassin Black Widow teaming up with the merciless vigilante Punisher to take down the criminal organization Leviathan.
With its dark tone, visceral fight choreography, and intrigue-filled plot, the movie gives Natasha Romanoff and Frank Castle an opportunity to showcase their lethal skills in a story tailored for mature audiences.
At only 83 minutes, it's a lean, mean, and exhilarating team-up that proves you don't need superpowers to be a formidable force for good. Avengers Confidential taps into the captivating dynamic between its volatile leads to deliver an original and gripping Marvel animated film.
RELATED: The Greatest Anime Scene Of All Time
6. Doctor Strange: The Sorcerer Supreme (2007)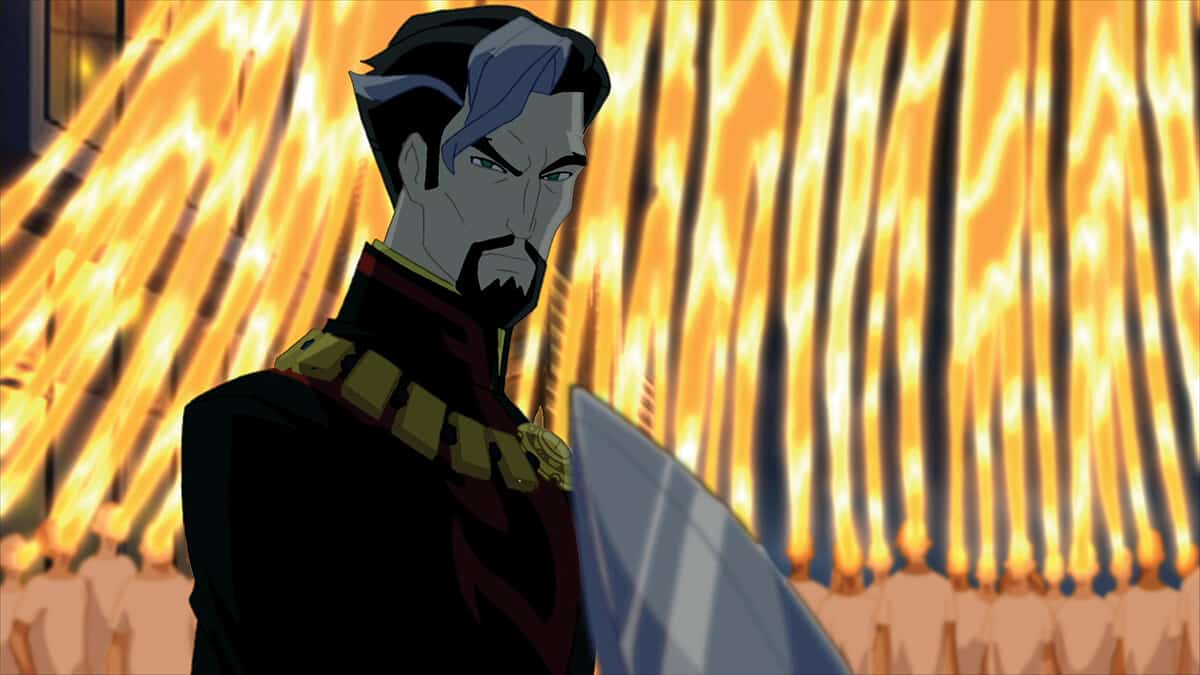 Doctor Strange: The Sorcerer Supreme brings Marvel's mystical protector to the animated world in this 2007 film that chronicles Stephen Strange's transformation from arrogant surgeon to master of the mystic arts.
After a car crash ruins his hands and medical career, Strange desperately seeks a cure, eventually finding purpose as the newest Sorcerer Supreme, defending the world from mystical threats. The movie faithfully adapts Dr. Strange's origins from the comics with trippy, supernatural visuals and pulse-pounding action sequences as Strange battles otherworldly foes.
Casual fans may only know Benedict Cumberbatch's live-action portrayal, but this animated adaptation stands on its own with its thoughtful characterization of the good doctor. Though lacking the big budget of modern superhero films, Doctor Strange: The Sorcerer Supreme captures the mind-bending excitement of the hero's early days and remains one of Marvel's most mesmerizing animated outings.
5. Thor: Tales of Asgard (2011)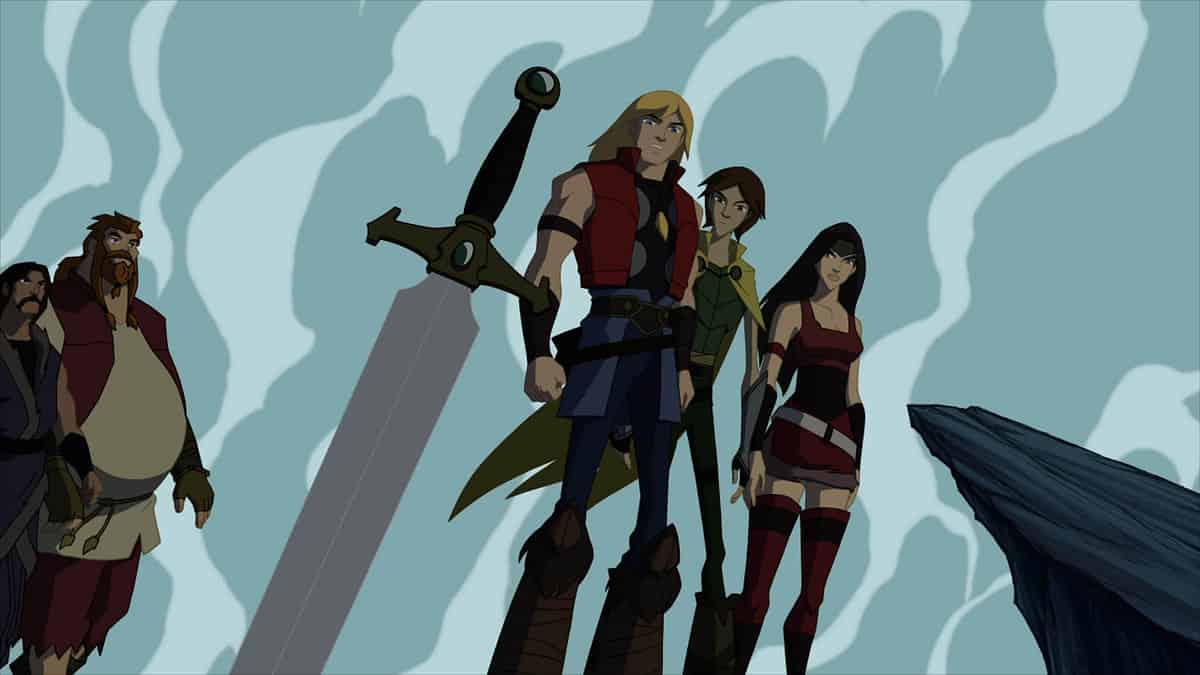 Before Chris Hemsworth wielded the legendary Mjolnir in the Marvel Cinematic Universe, Thor: Tales of Asgard helped establish the God of Thunder's mythos in animated form. Released in 2011 ahead of Thor's big screen debut, this film acts as a prequel following a young Thor and Loki adventuring with the Warriors Three to find a legendary lost sword.
RELATED: The Holiday Batman Movie You Didn't Know Is Coming in December
Tales of Asgard allows Thor to showcase his powers and personality in a self-contained fantasy story free of canon restraints. The animated movie captures the awe and grandeur of Asgard in unique comic-book-style visuals.
While comparatively smaller in scope than live-action Thor, Tales of Asgard still fulfils the exciting promise of seeing the crown prince battle all sorts of fantastical forces and creatures. It's an artistic take on the character that got audiences hyped for the Thor franchise's future – only for Dark World to crush them a few years later. Still, Tales of Asgard is great!
4. Next Avengers: Heroes of Tomorrow (2008)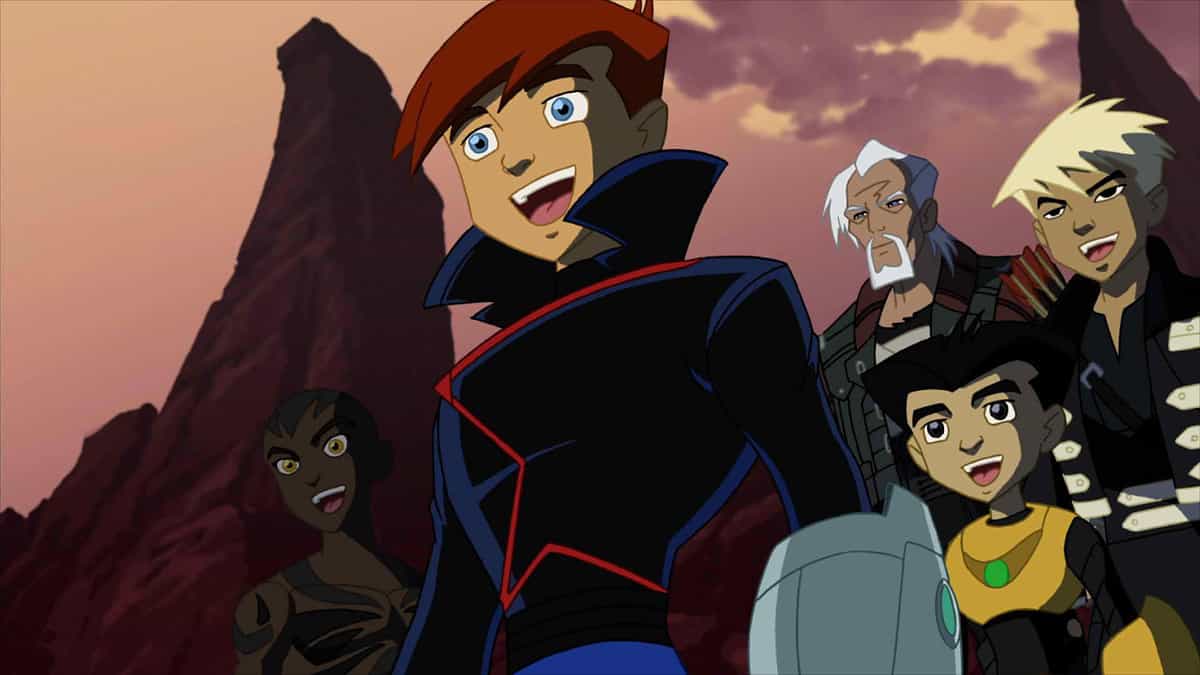 Next Avengers: Heroes of Tomorrow has a surprisingly dark premise for an animated Marvel movie seemingly aimed at kids. When the Avengers fall to Ultron, Iron Man is tasked with raising the team's children in secret to one day defeat the evil AI. After over a decade in hiding, the young heroes finally emerge to challenge Ultron's forces.
Seeing the sons and daughters of favourites like Black Widow, Captain America, and Giant-Man is an intriguing concept that explores the next generation of Marvel heroes. And the movie pulls no punches when it comes to the apocalyptic stakes, with the trauma of the Avenger's deaths and Ultron's global genocide looming large.
RELATED: The Marvels: What Happened To Brie Larson's Face?
While the concept of a new generation of heroes teaming up to avenge their fallen predecessors is something that comic book fans will undoubtedly be accustomed to (Days of Future Past, for example,) Next Avengers is a great way to introduce young fans to the darker side of the multiverse.
3. Planet Hulk (2010)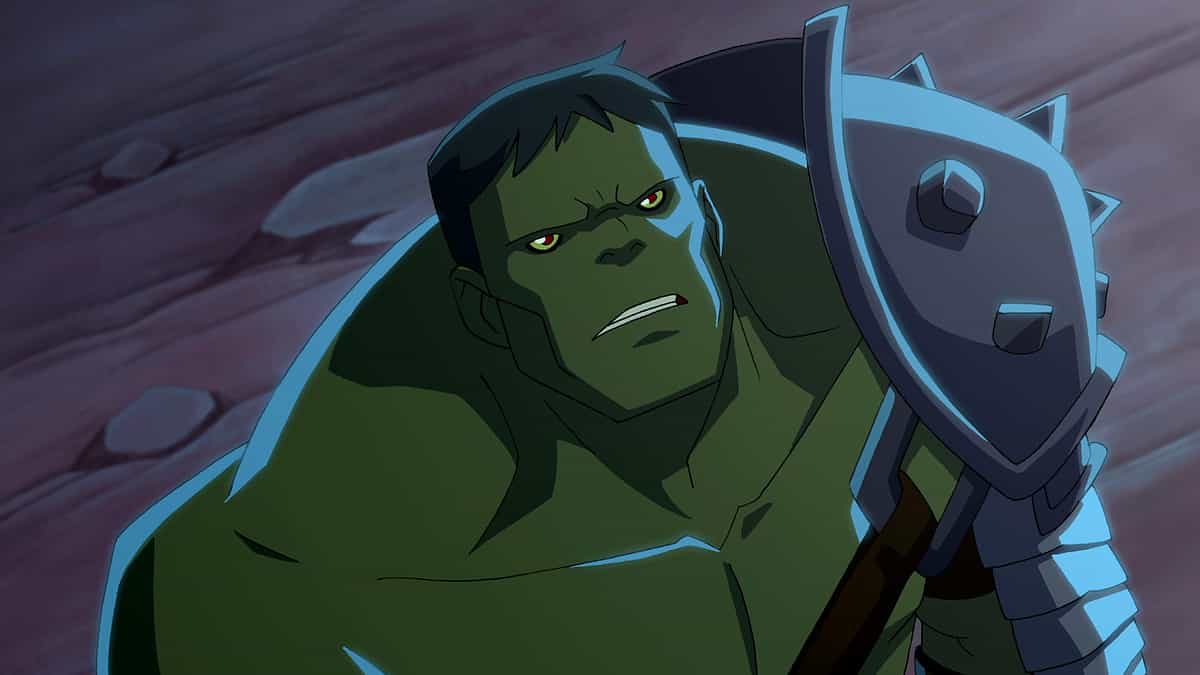 Adapting one of the most popular storylines from a comic is never an easy task. Fortunately for fans, 2010's Planet Hulk aced the assignment. When the Avengers exiled the Hulk into space, he ended up on the planet Sakaar, ruled by the Red King. Forced to fight as a gladiator, the Hulk reluctantly finds allies in warriors like Beta Ray Bill and Caiera as he battles his way to freedom.
Planet Hulk stands out for its thrilling combat sequences as the Hulk smashes aliens and beasts in the arena. But it also brings out his inner humanity, with Hulk forging unbreakable bonds with his fellow gladiators.
This emotional, action-packed animated movie does justice to its beloved comic source material while also laying the groundwork for the live-action Thor: Ragnarok. Planet Hulk is a reminder that when given the right storyline, the Hulk can be just as captivating as any Marvel headliner. It's a shame that we still don't have a proper Hulk solo film set in the MCU – and maybe we never will.
RELATED: The MCU Reboot Needs a Powerful Hero to Return
2. Ultimate Avengers (2006)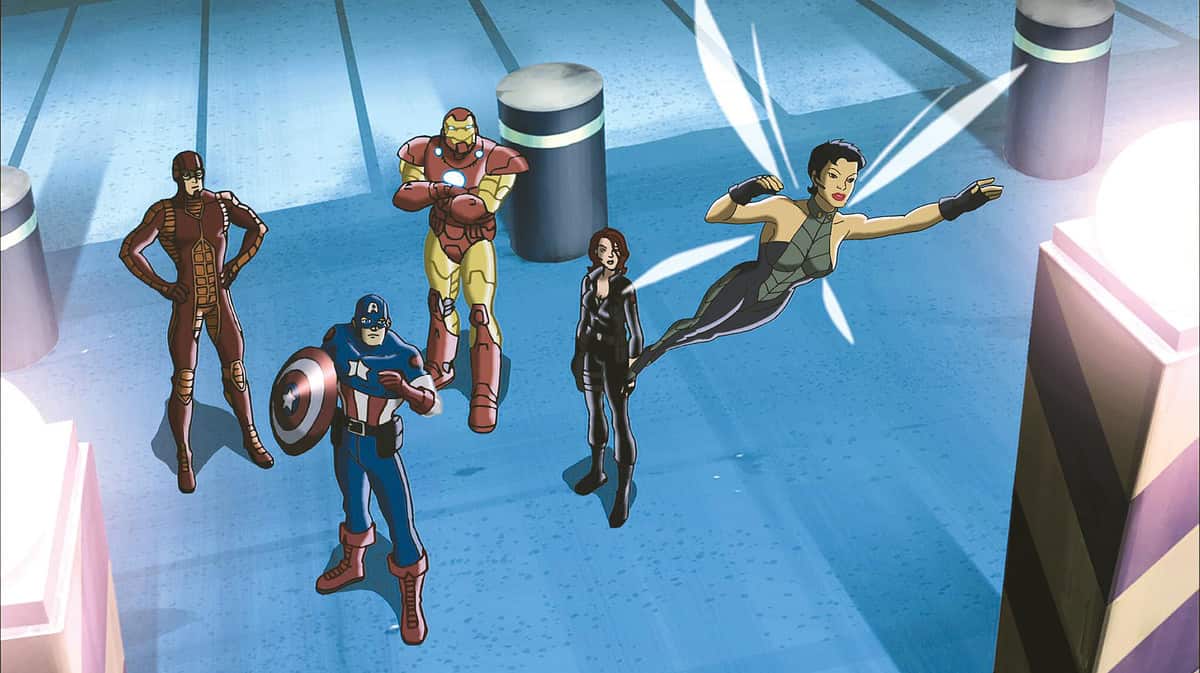 Released six years before the iconic live-action Avengers feature, Ultimate Avengers serves as a shocking animated introduction to the alternate reality of the Ultimate Marvel Universe. When an alien menace and invasion by the Chitauri hits Earth, S.H.I.E.L.D. director General Nick Fury assembles heroes like Captain America, Iron Man, Hulk, and Thor into a task force. What follows is an action-packed origins story as these larger-than-life figures learn to work together to fend off an escalating extraterrestrial threat.
Featuring some impressive, classic 2D animation, high-stakes plotting, and thoughtful characterization that explores each hero's complex motivations and backstories, Ultimate Avengers is everything an animated Marvel film should aspire to be. Well, almost. There's still a distinct lack of a certain arachnid hero.
The story is continued in Ultimate Avengers II, which takes the Ultimate Avengers to the African Kingdom of Wakanda, where the Chitauri invaders have spread to, and the Avengers get to meet Black Panther as they try to make their way covertly into the highly advanced nation knowing that their enemies are in plain sight.
1. Spider-Man: Into the Spider-Verse (2018)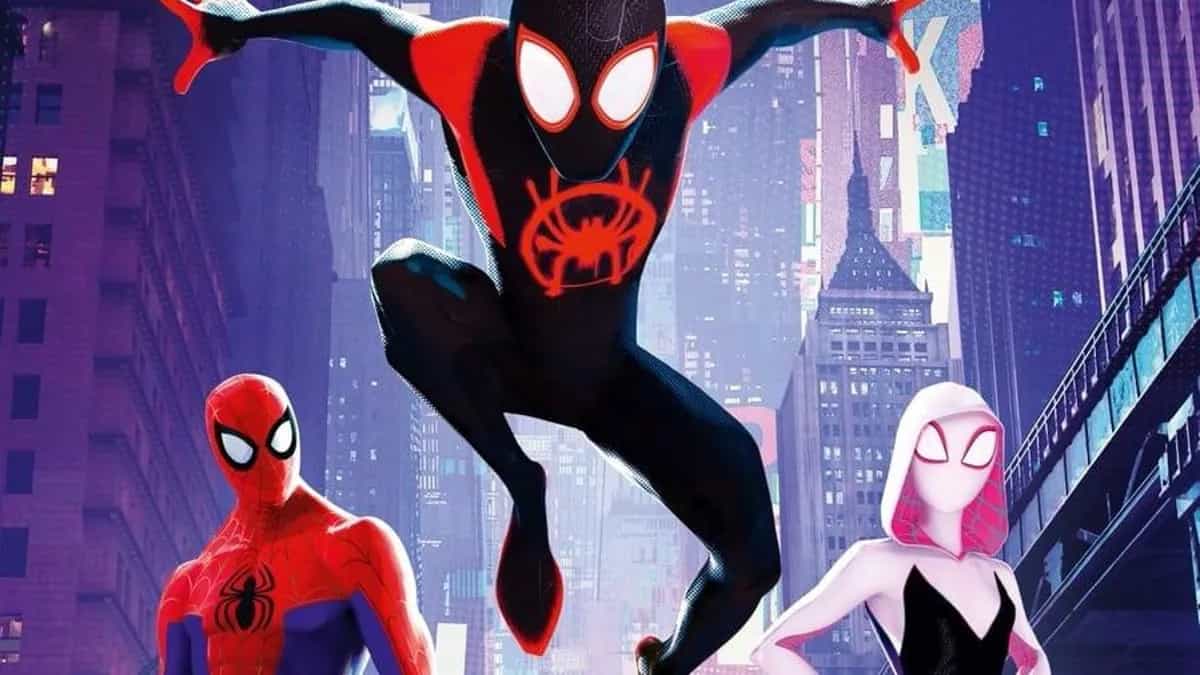 It's no hyperbole to call Spider-Man: Into the Spider-Verse the greatest Marvel animated film to date, and all Marvel fans around the world would agree. This 2018 film utilizes boundary-pushing animation technology to bring Miles Morales into the Spider-verse in stunning fashion.
RELATED: The Co-Writer For Guardians of the Galaxy Threw A Party To Spite James Gunn
Into the Spider-Verse stands out first and foremost for its revolutionary visual style that brings comic books to life through dynamic motion and eye-popping colour. But it's also got an unexpectedly poignant story about struggling to live up to legacies and finding your own path.
Miles makes for a relatable and diverse hero, acting as the emotional anchor that grounds the trippy, reality-bending narrative. Into the Spider-Verse manages to reinvent Spidey for the big screen while also capturing the heart and humour that defines his legacy apart from that of Peter Parker, the Spider-Man that we all know too well. Not only do we meet Peter and Miles, but we also get to see a new version of Gwen Stacy joining the Spider-Verse. It pushes the boundaries of what superhero movies – animated or otherwise – can look like and accomplishes it all with wit, style, and sincerity.