As the eSports industry balloons globally, it's not just gamers from North America, Europe and Asia who are benefiting. South Africans are making money playing video games competitively as well.
In 2018, the relatively small community of professional gamers in South Africa made R3.78 million by winning tournaments. They made a lot more from sponsorships and advertisement deals.
At least 40,000 people in South Africa follow online or participate in eSports tournaments as fans. It's a small number compared to the global fandom of 400 million people. But thanks to the factors below, eSports could soon mushroom into a prominent sector in Africa's second-biggest economy.
An Established Gaming Culture
South Africa's love for the gaming industry dates back to the early 2000s. That's when gaming cafes and gaming organizations began to crop up. Damage Control, for example; launched in 2001 to tap on the then small video game sector.
What's more, the organization has teams that have represented South Africa in global eSports competitions and won a total of $25.5 million. The company specializes in Counter-Strike: Global Offensive, Overwatch and Hearthstone, to name a few.
Besides Damage Control, South Africa is home to several eSports teams that regularly represent the country at international events. On the other end, there are more than 40,000 people who watch eSports tournaments frequently.
If you also consider casual gamers who don't necessarily watch eSports, South Africa has millions of gaming fans.
The Globalization of Online Gaming
Nearly everyone with a computer and access to the Internet can play video games online. It doesn't matter which part of South Africa you come from. Even the visually handicapped, the deaf and people with other disabilities can still participate in gaming.
To spice things up, the Internet is jam-packed with games to suit all sorts of people. Whether you love mobile puzzle games or football simulation types, there's a game for you online. Lately, Battle Royale titles and online casino games have become particularly popular.
Fortnite, PUBG, and Apex Legends lead the way for the most popular Battle Royale games. On the other end, take a look at topslotsza.com to find the best games at online casinos. More importantly, learn the best slot machines to play in South Africa. You could earn free spins or cash bonus offers to play some of these games free.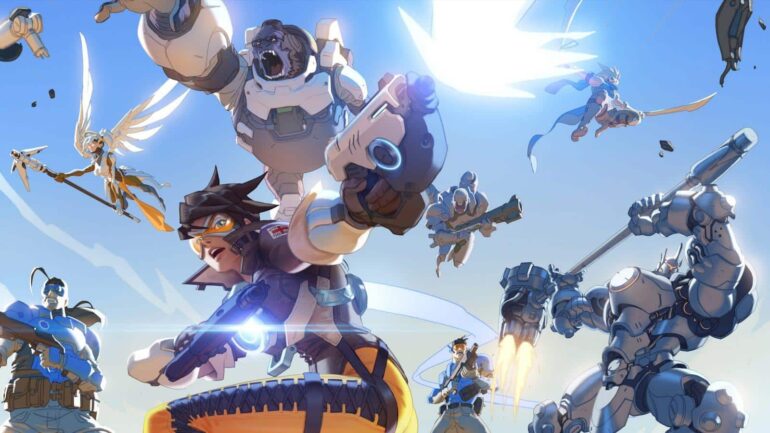 Support in High School and Colleges
In many countries where eSports is a massive industry, there's a gaming culture in local high schools and colleges. Take the US as an example. Home to more than 30% of the global eSports fan base, over 20 national colleges and dozens of high schools have programs that promote competitive video gaming.
Similarly, some organizations invest hundreds of thousands of Rands each year to popularize eSports in South Africa's high schools and colleges. Fortunately, the plan is working.
For the last several years, most eSports tournaments in the country have been won by high school or college-goers. Thabo Moloi, for instance, won an eFIFA competition in 2018 as a 16-year-old. As a result, he took home the grand prize of 4400,000.
Against that backdrop, the eSports sector in South Africa is projected to continue rising. It might take a while before matching South Korea's gaming community, but the country's gaming sector is undoubtedly headed for better days.
Increased Foreign Investments
Some of the biggest eSports tournaments in South Africa so far have been organized by international brands. ESL, one of the world's most respected eSports event organizers, has held several major tournaments in the country.
It's not surprising these brands target South Africa whenever they want to host an event on the continent. For starters, the country is reasonably developed and has all the facilities event organizers look for.
Secondly, South Africa's growing eSports community is a significant reason why brands like ESL, Overwatch and FIFA regularly host competitions in the country. Of course, local investors have also been eyeing the gaming industry.
ACGL, one of the country's most prominent eSports organizers, has lined up a slew of events in 2020. Precisely, the organization will host five Fortnite competitions through which winners could walk away with up to R30, 000.
The Growth of Streaming
Throughout the world, streaming is credited with helping the eSports industry grow tremendously. In South Africa, the streaming community mainly specializes in these games
PUBG
Fortnite
CS: GO
Dota 2
FIFA 20
Overwatch
Stefano Batazzi, a famous South African streamer, primarily streams PUBG. For the uninitiated, PUBG is a multiplayer Battle Royale game. His compatriot, Dangerous Dave, streams PUBG as well although he occasionally plays Star Wars Battlefront.
There are many more South Africans who stream video games on Twitch and YouTube. Some of them stream as a profession, usually by making money through adverts and sponsorships.
Impact on Popular Culture
Similar to other new technologies, eSports has been making an impact far beyond the gaming community. Everywhere around the world, television networks, traditional sports and movie industries have been proclaiming their love for gaming.
In European football, for example, Mesut Ozil, Antoine Griezmann and Hector Bellerin regularly talk about their favourite streamers and eSports players. In the US, celebrities of all walks of life do the same.
Television wise, ESPN US and Sky sports UK are two globally known sports networks that now cover eSports events. Similarly, it's not unusual for sports channels in South Africa to highlight eSports frequently.
That growing coverage of eSports competitions by traditional media and support by celebrities is helping the industry grow tremendously.
Better yet, the legitimization of eSports by pop culture is turning South Africa's eSports professionals into mini-celebrities. And obviously, that comes with multiple benefits like endorsement deals.
To Conclude
South Africa is home to arguably the biggest eSports community in Africa. Due to that, it attracts the attention of global eSports brands better than any other country on the continent. With the attention come investments to promote local gaming players right from high school to post-graduate studies.