Matthew Vaughn appeared on the Happy Sad Confused podcast and spoke at length and gave his thoughts on the Star Wars franchise. Josh Horowitz asked Vaughn if he would ever consider directing a Star Wars film. Vaughn replied, "For me, doing a Star Wars movie is to play with the characters that I loved. So, if they said to me, 'We'll reboot Star Wars and have Luke Skywalker, Solo and Vader, and you do your version of it', everyone [would] say you're an idiot to try, but that would excite me."
RELATED: Ridley Scott Reveals His True Feelings About Alien: Romulus
Star Wars should change main characters like James Bond or Wolverine
The director questioned why Star Wars should never recast the original characters. He contrasts Star Wars with other franchises like James Bond and Wolverine, which have a constant recasting of the main characters. A vexed Vaughn asks, "Why are these [Star Wars] characters so hallowed that from '77 you can't re-do it for a new audience? Star Wars is the Skywalker family!"
Vaughn believes everyone involved in Star Wars has gone wrong because they have forgotten that the Star Wars universe revolves around the Skywalker family. The director also believes Star Wars needs an epic new film to revive the franchise.
Dealing with old fans who are against recasting original characters
Vaughn's idea of rebooting Star Wars with new actors to play Leah and Luke Skywalker sounds like blasphemy to many ears. A swathe of Gen X and Millennials are attached to the original characters and would be hard-pressed to let go of the image they have in their minds.
Vaughn knows that recasting a character like Luke Skywalker would rile up much of the fanbase. In the interviews, he notes, "Everyone is going to go batshit crazy but let's bring it on. The director also feels that the films must be reintroduced to a new generation, stating, "If you want a new generation, make the movie for them. The old generation, hopefully, you make it well enough that they enjoy it."
RELATED: Kingsman Director Matthew Vaughn Announces A Reboot To One Of The Biggest Superhero Movie Franchises
What the franchise is really about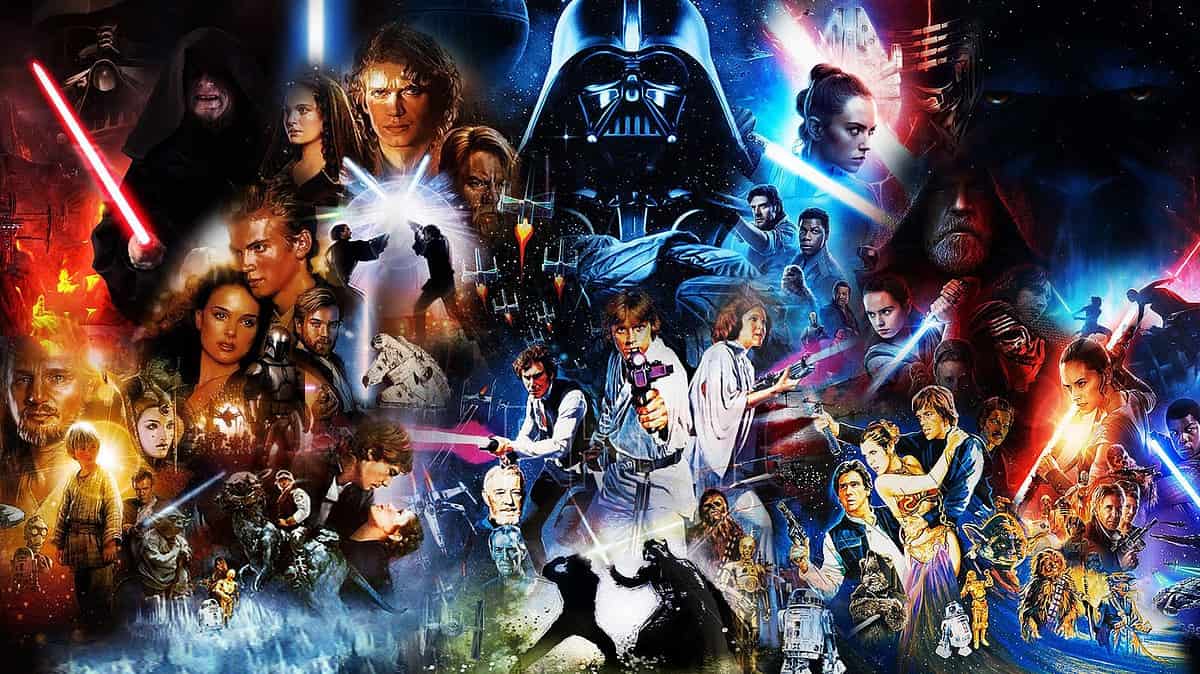 Vaughn does make a compelling argument. The Skywalker family is the centre of Star Wars. George Lucas had similar sentiments when interviewed by Charlie Rose in 2015 after the release of Star Wars: The Force Awakens; he said, "[Star Wars] it's all about, you know, the issues of fathers and sons and grandfathers. It's a family soap opera…We call it space opera, but people don't realize it's a soap opera and it's all about family problems. It's not about spaceships."
When Disney restarted the franchise with The Force Awakens, they considered Lucas' idea of soap opera and family. The film included the Skywalker family drama. Unfortunately, Disney and J.J. Abrams paid lip service to one of the integral aspects of a soap opera: you do not kill the main characters, as they did with Han, Leah and Luke in the new trilogy.
A new Star Wars
Vaughn has a point; maybe Star Wars does need a big new film that will carry on the legacy of the original films. Recasting Leah and Luke Skywalker might sound insane, but if the right director with the proper script and actors were involved, a great new age of Star Wars films could still be possible, and Star Wars could be introduced to a new young audience.
RELATED: Matthew Vaughn Left 2006's X-Men: The Last Stand After An Incident Involving Halle Berry
TL;DR
Kingsman director believes where Star Wars has gone wrong is with the Skywalkers.
He says we need a big new Star Wars film.
Vaughn thinks Luke and Leah should be recast for a younger audience.
Is Matthew Vaughn right about a Star Wars reboot? Should we get a new Skywalker family? Comment down below.