Five years have passed since the events of Revenge of the Sith, the third episode of Star Wars. The Jedi who survived Order 66 are hunted by the imperial Inquisition, a special unit of Sith trained by Darth Vader. A signal comes from a distant landfill planet – one of the locals accidentally used the Force. This is Cal Kestis, and he is a Padawan – because of the slaughter organized by the clones, he never completed his studies. Now he has to remember everything that he managed to learn because the Inquisitors will not lag. Anyway, it's time to remind the galaxy of the Jedi! It should be noted that the Star Wars franchise is so wide, that you even can find thematic online slots Canada.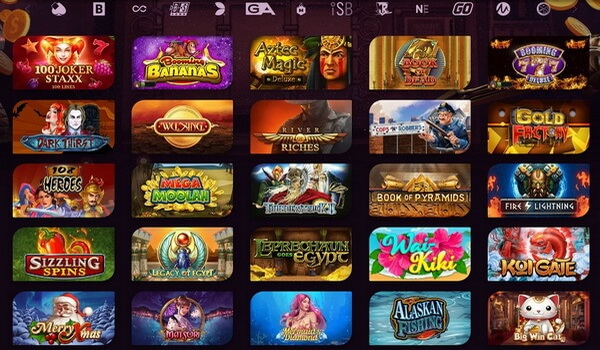 What place does Star Wars – Jedi: Fallen Order occupy in the Star Wars universe?
Cal's first meeting with the imperial Inquisition is a powerful and extremely spectacular episode of about thirty minutes, and he sets the mood for the whole game. In it, villains execute innocents, and the hero tries to break away from his pursuers on a high-speed train, after which he converges in an unequal battle with his second sister, one of the inquisitors. Cereus Janda, a former Jedi who, as it turns out later, is full of secrets.
Cereus tells Cal about the crazy idea of reviving the Jedi Order. But what if the followers of the Light Side of the Force are almost gone? The answer is on the planet of ancient civilization, which disappeared many years ago. And not only on it: to fulfill your plan, you have to fly to Kashyyyk, the homeland of Wookiee, and Datomir, the homeland of Darth Maul, and to other planets, the description of which will be an easy spoiler.
Fallen Order – Adventure Storyline
Yes, Fallen Order is a great and extremely exciting adventure in the world of Star Wars. And it works just at the expense of the elements familiar to the saga – lightsaber battles, understandable stories of good and evil, landscapes of incredibly beautiful planets, "fabulously fantastic" music, in which SW is easily recognized, and jokes that evoke the classic trilogy.
And when you are in the center of this adventure, it does not matter at all whether the hero succeeds in reviving the Order. You should not expect anything serious from the Fallen Order plot, especially if you watched New Hope and have some idea of what Cerea Janda's idea might turn into. Therefore, to strive for the finals and look forward to a denouement in the Respawn's game makes no sense.
First, as I said, Star Wars – Jedi: Fallen Order is an amazing adventure in your beloved (if you're a fan) Star Wars univearse. And secondly, this is the best game about the Jedi as for today – and you can enjoy it not only from WHAT happens but also from HOW exactly this happens.
You can argue for a long time that Respawn did not come up with anything of its own. That company dragged part of the mechanic from Dark Souls and Sekiro, another part – from metrodiving and adventure actions like Tomb Raider and Prince of Persia. All this is true, but there is nothing wrong with it for exactly one reason: for the entire time the gaming industry has existed, no one has come up with a uniquely successful formula for a "game about the Jedi.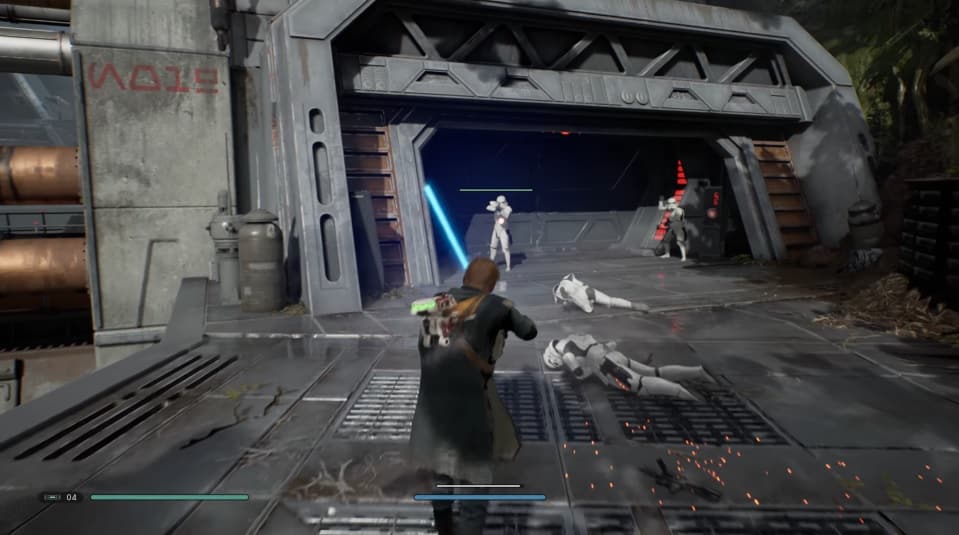 The gameplay of Fallen Order
Cal cannot survive battle if he does not dodge and fend off. Moreover, for different enemies – different tactics. Sometimes fighting styles are useful to combine, more often – to add Strength to strokes with a lightsaber. Although Cal is a Padawan, he knows how to use Force on enemies to drag and push them away (and throw them into the abyss).
There are a lot of details in such a battle, and they noticeably distance Fallen Order from the Souls-series and bring it closer, say, to God of War or the same Prince of Persia. In the "Souls", pumping does not wind up third-party elements on the original mechanics, but in the mentioned games and Star Wars – Jedi – this works like a charm. Over time, Cal learns to throw a lightsaber at enemies, opens up new attack combinations, begins to use the Force more competently (for example, "freezes" not a single opponent, but three or four at once).
The combat system created by Respawn cannot be called ideal: there are problems with timings, it is sometimes very difficult to consider enemy intentions in animations, it is not always possible to interrupt an enemy's powerful blow, although this can be done.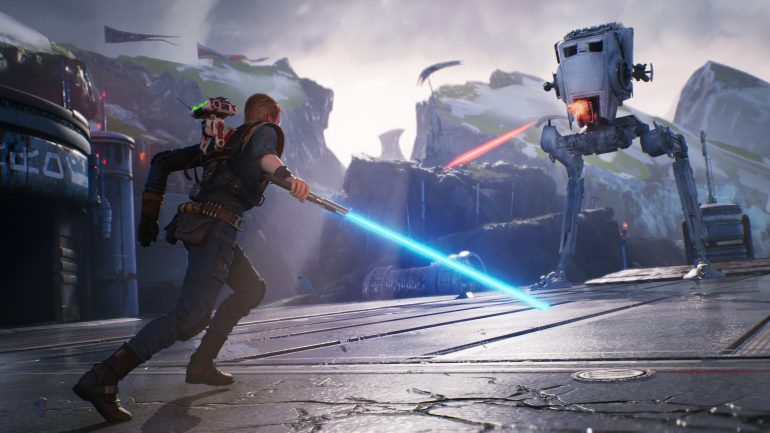 Exploration and BD-1
There is plenty of other interesting moments in the game. For example – you will need to explore the territory. The BD-1 droid will help you with this task.
BD-1 is the best Fallen Order character that everyone will surely love. He is always ready to rush to Cal to help and, if necessary, even sacrifice himself. BD-1 scans architecture, the flora of distant planets, and new enemies. Besides, the droid can be asked for a hint in solving the puzzle or you can interact with BD-1 – a separate button is responsible for this.
Also, by exploring locations, you open shortcuts. They will come in handy later, you will be able to return to the right place on the level much faster. Again, Fallen Order – is a Metroid-like, you will often return to the old levels with new abilities (if you want, of course), so shortcuts are really important.
Final Verdict
Fallen Order perfectly complements the hype around the SW universe. If you do not want to be part of this hype, Star Wars Jedi: Fallen Order will be the best adventure game with a Jedi and lightsabers to date!