With rumours flying that George Lucas is talking with Disney and interested in returning to the Star Wars universe, it's important to ask the question of whether or not he should, and whether or not Lucas's return would be a good or bad thing for the beloved franchise.
While the prequels — Stars Wars Episodes I, II, and III — have their fair share of defenders online, many fans place the blame of those films' faults on George Lucas and his uncompromising vision and perfectionism, so the question of whether or not the Star Wars mastermind should come back is more complicated than it may initially seem.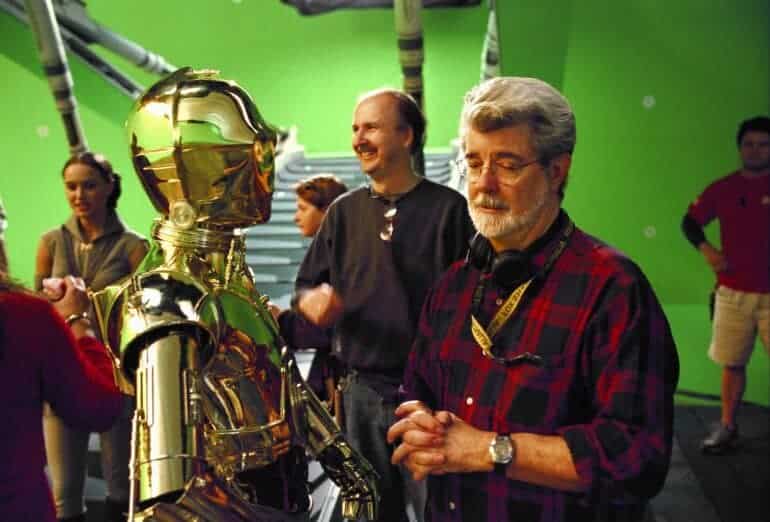 Of course, back in the early 1970s, as writer-director George Lucas was just starting to outline and script his ideas for an epic, sci-fi space opera, he never could have imagined the billion-dollar, multi-media franchise that would soon spawn from his stories. Lucas, who for years dreamed of a multiple-movie series set in space and based on samurai and fantasy tales of old, had pages and pages of scripts and speculative plots — all of which would, in some part, help to form the coming Star Wars brand — but he had to first convince the world that his movies were worth watching. He did just that with 1977's Star Wars, which Lucas wrote and directed himself.
Directors Irvin Kershner and Richard Marquand would direct the following two Star Wars movies, but with 1999's The Phantom Menace, George Lucas was given back total control over his films.
In hindsight though, many Star Wars fans see this as something that hurt the franchise instead of helping it, in no small part that it seemed like no one was able to tell George Lucas no anymore. In those years — after Star Wars had become a massive success but before the property was acquitted by Disney — George Lucas had complete creative control of the franchise he helped to create, but many feel that the pushback on ideas and forced collaboration that the original trilogy necessitated actually made the films better. Star Wars, many fans argue, works best when more than one person is in charge.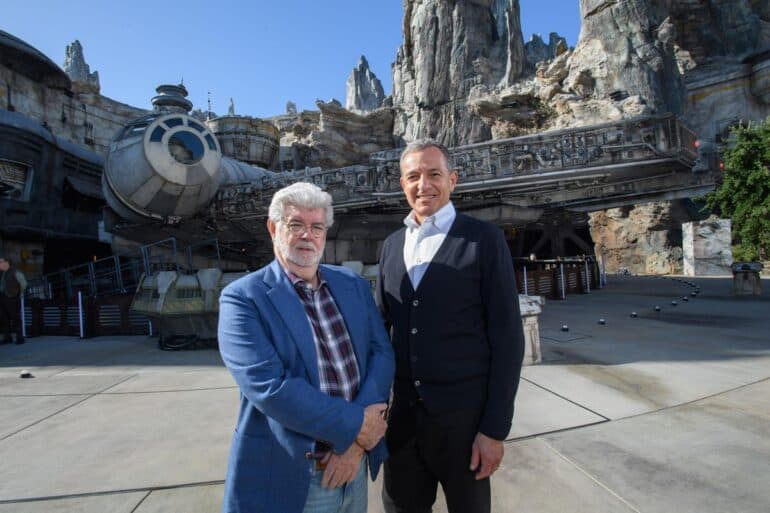 And so, once Disney acquired the Star Wars brand in October 2012, George Lucas faded away and into the background, with the prequels, critically panned and constantly compared to their predecessors, proving that perhaps that was where Lucas should stay. The films released under the Dinsey banner have been divisive, sure, but shows like The Clone Wars and The Mandalorian have been near-universally praised in that time. For better or for worse it seems, the Star Wars brand is doing just fine with Lucas in the background.
However, that may seem like a lot of history for nothing — as long as the movies are good, who cares whether or not George Lucas comes back to Star Wars or not? As long as the characters are interesting and the space battles exciting, does it really matter how much the creator is included?
The answer, of course, is that it does matter, and knowing the director's history with the franchise he helped to create is essential in answering the question of whether he should come back to it or not.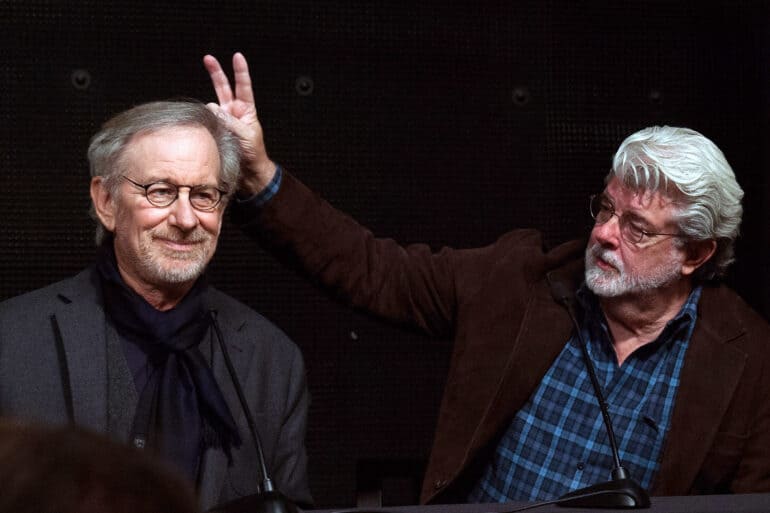 For instance, if Lucas were given free rein over his creation again, like he was with the prequels, it's likely that the story and interconnected universe that Disney has slowly been building would quickly go off the rails. However, it's unlikely that Disney would ever give Lucas total creative control, and the reports and rumours that mention George Lucas's return all note that he is meeting with other creative heads like Jon Favreau, Dave Filoni, Bob Iger, and Bob Chapek. This, if nothing else, seems like a clear enough sign that, if Lucas were to return to Star Wars, it would likely be as a co-pilot at best.
So, if George Lucas were to return to the Star Wars universe it would be a respectful gesture on Disney's part, as well as one that would win them some favour with die-hard fans who haven't enjoyed the recent films. With it being highly unlikely that Lucas would actually have much involvement beyond signing his name onto the films, there seems to be no reason for fans to worry about his return.