Let's be honest, 2020 has been its own world-ending disaster movie. From quarantines to pandemics to climate change and even killer bees, it sure feels like we're currently dead-centre in the middle of one of Roland Emmerich's apocalyptic nightmares.
As if we are not facing enough tension in our own little worlds during these uncertain times, Ric Roman Waugh's Greenland (which was probably meant to be a distraction from COVID-19), starring everyman action hero Gerard Butler, comes along to add unnerving entertainment to what could be a very scary reality:
A very large and dangerous planet-killing comet hitting Earth.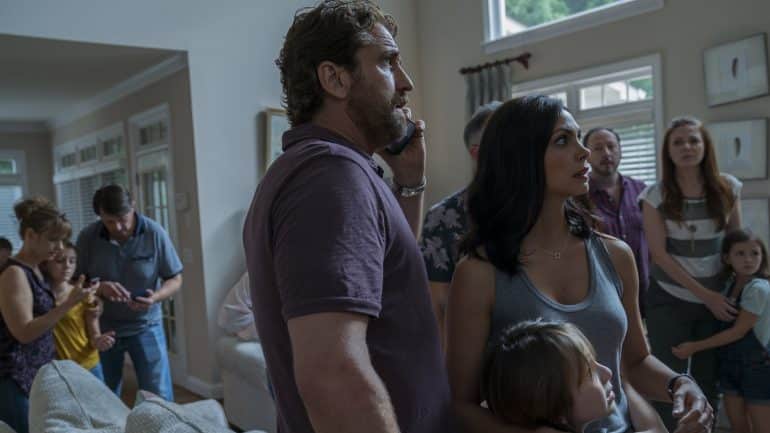 Back in the '90s, survival disaster flicks ruled the box office with explosive visuals and charismatic action stars. While borrowing from pandemonium favourites like Armageddon, Independence Day, Deep Impact and The Day After Tomorrow, Greenland carves its own path by focusing on the smaller story in front of the sensational world-ending catastrophic backdrop.
This isn't merely about surviving the end times or another earth-shattering extinction-level event, it's also about the struggles and trials of a bad marriage. See, when you step back and you look at it, Greenland is actually a great metaphor for an ugly divorce and Ric Roman Waugh does well to draw strong parallels between the two.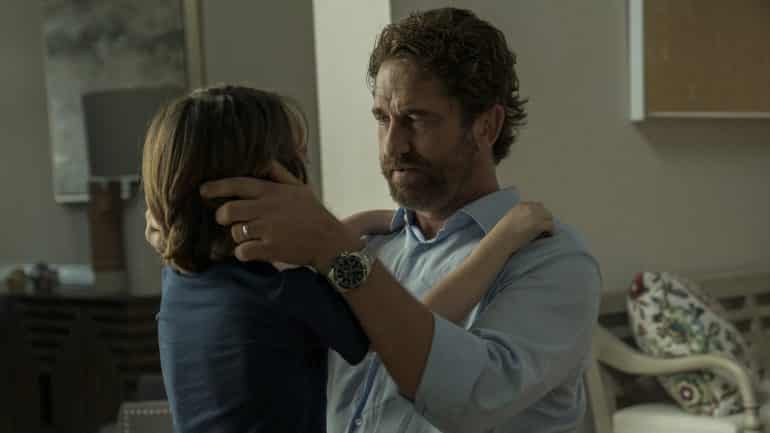 Teary-eyed John Garrity is an architect who returns home for his diabetic 7-year-old son's birthday. However, his strained relationship with his estranged wife Allison (Morena Baccarin) makes the event awkward and uneasy.
While out to grab a few last-minute items for the party, John receives a message from the U.S. government to be on alert. It's doomsday and a deadly comet is threatening to destroy all of humanity.
As with the mayhem films that came before it, Greenland doesn't steer too far away from all of the tropes. Yes, there's in-your-face American patriotism. Yes, there are huge setpieces that seem highly improbable. And yes, our leads survive every corner by the skin of their teeth. But this isn't Greenland Has Fallen either.
The film also has a lot of heart and is tremendous fun on the big screen. The action sequences come in waves, with every suspenseful spectacle bigger and scarier than the preceding. Those hoping to get their money's worth in world destruction won't be disappointed.
However, it's the authentic relationship of the couple in the midst of the dire circumstances that's the real winner here. Their journey through the impeding doom showcases the best and worst in humanity.
What makes the film even more entertaining is the fact that the situation really isn't that far-fetched either. In the current climate, anything is possible. Greenland just might turn out to be prophetic.
The Review
Greenland
Who would have thought that a mid-budget blockbuster called Greenland would become one of the most appealing box office films of the year? You'll be pleasantly surprised.