In the 1980s, you didn't turn down Sylvester Stallone; he turned you down. However, Stallone found himself at something of an impasse with Paramount Pictures. Instead of Eddie Murphy starring as Axel Foley, the original plan was for Sylvester Stallone to portray the lead in Beverly Hills Cop.
What happened with Sylvester Stallone's Beverly Hills Cop?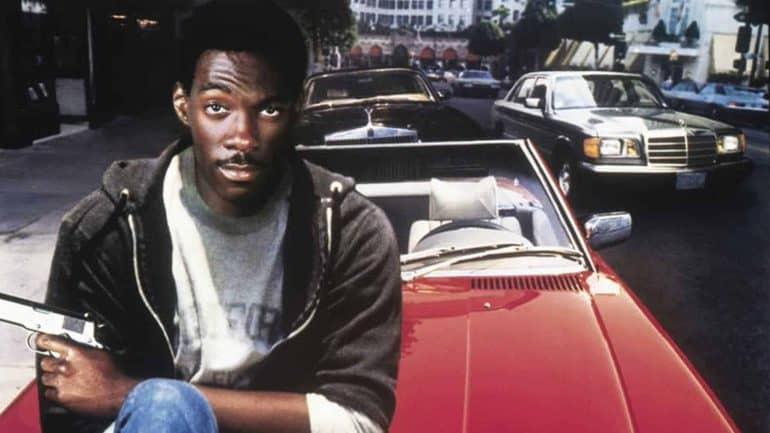 According to the book Powerhouse: The Untold Story of Hollywood's Creative Artists Agency by James Andrew Miller (via The Hollywood Reporter), Sylvester Stallone's agent Ron Meyer received an offer for him to star in Beverly Hills Cop in the early '80s. Meyer liked the script, but he was apprehensive of Stallone doing it since it made fun of the whole machismo stereotype that the actor had become known for. Nonetheless, the agent gave Stallone the script and issued a clear instruction.
"Ron told me, 'Don't change it,'" Stallone revealed, "but I took the script and rewrote it as a kind of compromise, where the guy was action-oriented but he also had a wry sense of humour."
When Meyer pitched Stallone's version to the studio execs, no one bit. They wanted to make the movie from the script they'd sent the actor. So the agent went back to his client and pleaded with him to accept the offer as is, but Stallone wouldn't budge and the opportunity was lost. Murphy accepted the part as is and the rest is history.
How the failed script became another Stallone hit
Stallone, though, didn't get too disheartened by losing the role. He took his script and added some elements of Paula Gosling's novel Fair Game and created a screenplay for the 1986 action film, Cobra, which was filled with so much testosterone that a bucket and mop were needed after the credits rolled. While this film cost $25 million and Beverly Hills Cop came in at $13 million, Sylvester Stallone's Cobra turned a decent profit for Warner Bros., making $160 million worldwide.
Ironically, Cobra wasn't well received by the critics at the times of its release, with it being nominated for six Razzies. That didn't stop the film from becoming an action classic in the years afterwards, proving once again that the test of time is the only way to gauge a movie's true quality.
What happened to Cobra 2?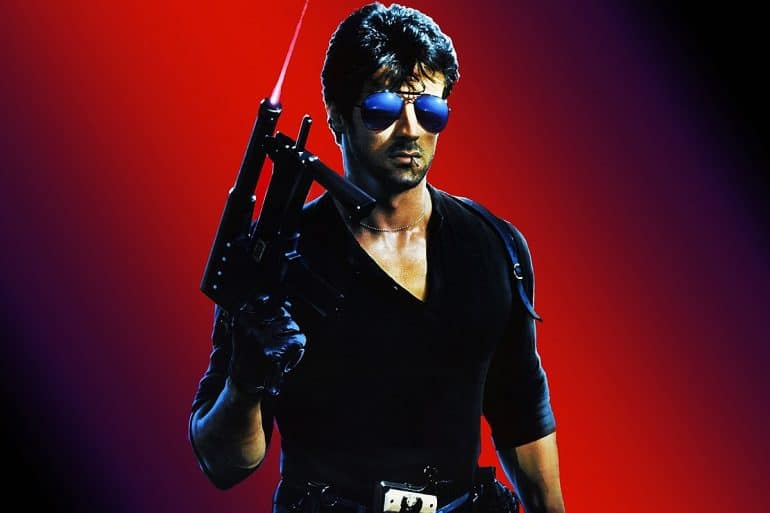 After the 1986 film turned an impressive profit, there were plans for Cobra 2; however, they never quite took off and Stallone went on to do other projects. In Hollywood, though, no franchise is ever well and truly dead.
In 2019, Stallone chatted to Fandango and explained that Marion Cobretti may put on his shades and chew toothpicks once again. "I'm talking with Robert Rodriguez right now about Cobra, which looks like that could happen," Stallone said, adding that it would likely be a series rather than a film. "It's basically his baby now."
Thinking about the journey and all the twists of this story, wouldn't a Cobra/Beverly Hills Cop crossover be the best thing ever? Make it happen, suits!
Tell us, did you know that Sylvester Stallone's Beverly Hills Cop script eventually became Cobra? Let us know your thoughts in the comments.