Isn't it time that we got a live-action movie adaptation of Samurai Jack? Let's take a look at some of the casting options.
One of the most beloved cartoons ever produced by Cartoon Network is, without a doubt, Genndy Tartakovsky's Samurai Jack. The show's clever blend of comedic sequences, emotional performances, and satisfying plotlines garnered thousands of fans over the years.
Though for a while, it seemed like we would never get a conclusion to Jack's adventures in the future, and if he would ever be successful in his quest to defeat Aku, the show's revival by Adult Swim in 2017 gave us the satisfying ending we had been anticipating for more than a decade.
As great as Samurai Jack's overarching story might be, any fan would tell you that the show's main source of epic moments comes from its amazingly well-written characters. The ragtag group of misfits that Jack meets in his travels is what sets the show apart from the others, elevating it to something more than just another serialized cartoon.
Yes, Samurai Jack is one of the crown jewels of modern animation, but there will always be a push to bring some other forms of entertainment to a live-action format. Considering this, let's take a look at what would be our picks for the cast of a live-action movie adaptation of Samurai Jack.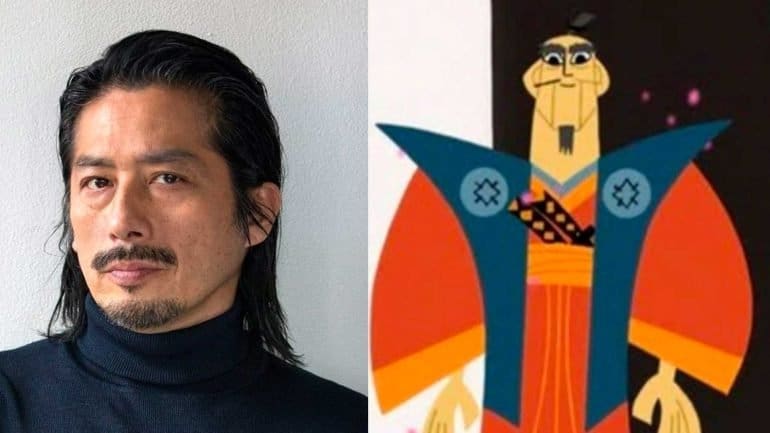 Hiroyuki Sanada as The Emperor (Jack's Father)
He might not have appeared all that much throughout Samurai Jack's run, but The Emperor might be one of the most important characters in Jack's life as a warrior. The original wielder of the magic katana that was destined to defeat Aku, Jack's father is a skilled warrior that carries most of the show's prequel arc.
For this character, we believe that Japanese actor Hiroyuki Sanada would be more than perfect in a live-action Samurai Jack movie. Not only has he appeared in some stunning period dramas, but he's also starred in some recent live-action adaptations where he has proved that he has the right skills for an action-oriented character like The Emperor. Recently, he starred in the Mortal Kombat film reboot as Scorpion — which is just the kind of emotionally-intense action character that The Emperor is.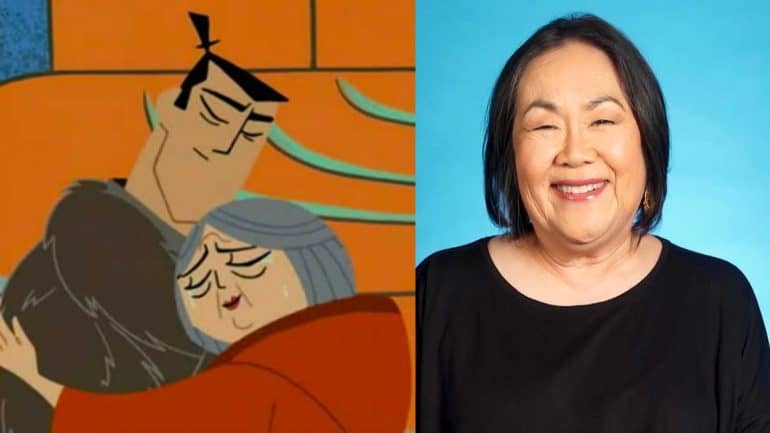 Emily Kuroda as The Empress (Jack's Mother)
While Jack's father was instrumental in the future samurai's warrior upbringing, his mother taught him the importance of kindness and the value of helping those in need. After Aku's attack on Japan, The Empress took a young Jack from their hometown.
Not much is known about The Empress' personality: the character rarely speaks in the show. All we know is that she's more sentimental than her husband and his son, which would mean that whoever plays her would need to be known for her skills in playing nuanced, emotional characters.
That's why we believe that Emily Kuroda, of Gilmore Girls fame, might be the right pick for this role. Kuroda reached mainstream popularity playing Mrs Kim on Gilmore Girls, and also has a minor role in the 2022 thriller, Kimi. She'd be really great in a live-action Samurai Jack movie.
Tom Kenny as Scaramouche
Introduced in the show's final season, Scaramouche is Aku's self-professed number one bounty hunter. A killer android that used his magical voice to telepathically control flying knives, Scaramouche is one of the most iconic villains that Jack ever faced in his arduous journey through the future that's ruled by Aku.
Casting a character like Scaramouche can be a bit tricky. He might be a dangerous bounty hunter, but at the same time, his powers and screeching voice are hard to take seriously. That's why we believe that casting Tom Kenny as Scaramouche might be the best idea for a live-action adaptation.
Yes, Kenny also played the character in the cartoon, but an android character like Scaramouche would probably have to be made using CGI, so it makes sense to cast a professional voice actor to play the part. And who better to play him than the original actor from the animated show?
Donald Glover as Da' Samurai
In the future, calling yourself a samurai could be considered a death sentence. Few people follow the ways of bushido since Aku took power — but Da' Samurai is not like most people. An aspiring warrior, Da' Samurai spends little time training, focusing most of his energy on boasting and bullying those he deems weaker than him instead.
A merely comical character, Da' Samurai appeared just once in the original show and has a minor role in the final season. Donald Glover would be great as this character, as his trademark style of comedy would be a great foil to whoever ends up playing Samurai Jack in the live-action movie.
Kristofer Hivju as Scotsman
The Scotsman might easily be one of the show's most beloved characters. His skill with the sword is only matched by his sharp tongue, being able to deliver insults that no man could ever dream of. Although he began as one of Jack's many adversaries, he eventually became the samurai's only true friend.
No one seems to know the Scotsman's real name, but everyone has heard tales of his bravery. He became one of the show's first recurring characters, so it makes perfect sense to include him in any possible live-action Samurai Jack movie adaptation.
Kristofer Hivju is Game of Thrones' most beloved redhead; every fan of the show knows him as Tormund Giantsbane, a friend of Jon Snow and Lady Brienne's number one admirer. Even though he is Norwegian and not Scottish, he'd be the ideal choice to play the irascible Scotsman.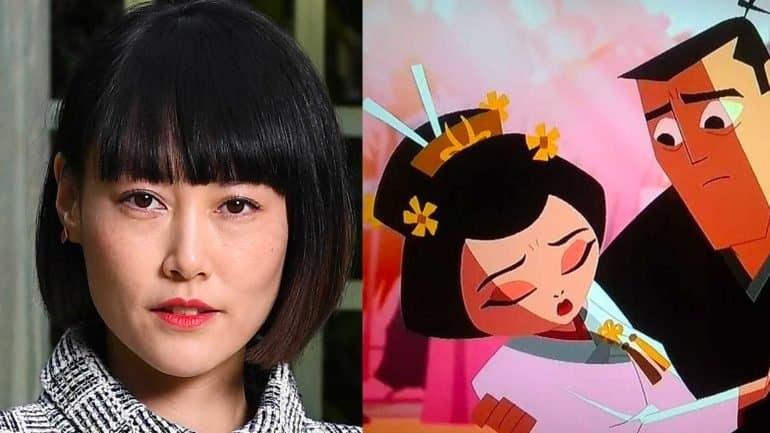 Rinko Kikuchi as Ashi
Without a doubt, Ashi was one of the best characters to be introduced in the show's final season. After years of travelling solo, Jack finally had found himself not just a travel companion, but also a lifelong romantic partner. However, as one of Aku's daughters, Ashi and Jack's relationship was ill-fated from the very start.
We believe that Rinko Kikuchi would be flawless for the role. Kikuchi has starred in films like Pacific Rim and Kumiko, The Treasure Hunter. Her flexible acting range would allow her to play a character like Ashi with relative ease.
Ken Watanabe as Aku
Now comes the moment of truth: the battle between Aku and Jack is the centre of the show's entire plot, so choosing the right actors for these two roles would prove vital for any kind of Samurai Jack movie adaptation.
All things considered, Ken Watanabe would kill it as Aku. A shapeshifting demon hellbent on taking over the world, Aku is one of the most iconic villains in any cartoon. Watanabe has starred in some of the most impressive films in recent memory, like The Last Samurai and Inception. Seeing him playing the villain in a live-action movie version of Samurai Jack would be simply amazing.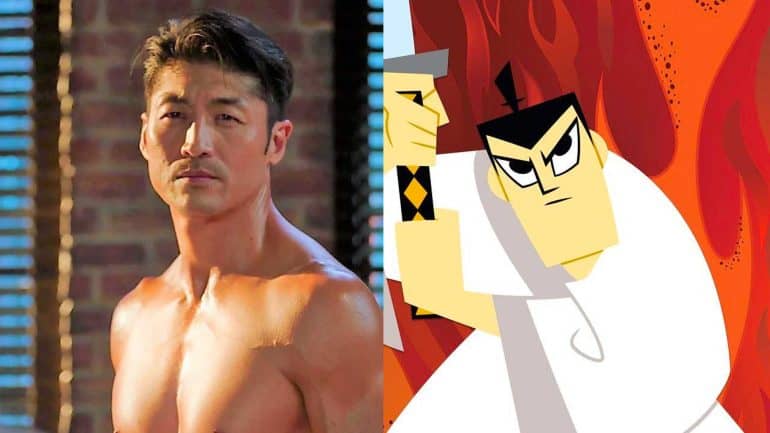 Brian Tee as Jack
The hero of the story: a wandering samurai that wields a magic katana — the only weapon capable of eradicating the evil Aku. Displaced in time and thirsty for revenge, the epic quest of Jack is a modern fairytale that captivated fans for nearly two decades.
Japanese-born American actor Brian Tee might be the perfect fit for our brooding hero. The actor rose to mainstream prominence thanks to 2006's The Fast and the Furious: Tokyo Drift, and is currently part of the cast of Chicago Med.
His roles as Shredder in the latest Teenage Mutant Ninja Turtles live-action films and The Wolverine prove that Tee has the martial arts talents needed for someone to play a character like the one and only Samurai Jack.
Tell us, who would you like to see in a live-action Samurai Jack movie?