The dark side of the Force is defined as anger, fear, aggression and a lust for power — unfortunately, these are also qualities that have become prevalent amongst certain Star Wars fans.
Generally speaking, most fandoms are great. Amazing things can happen once a considerable number of people come together with a shared love for a franchise, and Star Wars might be one of the best examples of what a dedicated fandom can accomplish.
Over the years, we've seen fans that have created spectacular things based on the worlds that George Lucas envisioned when he was working on A New Hope. Things like fan films, re-edited versions of the movies that keep Lucas' original vision intact, cosplays that can sometimes go beyond the quality of the costumes seen in the movies… At first glance, it seems like Star Wars fans can do no wrong.
However, as we all know, when such a large group emerges, there's always bound to be a few bad apples ruining the lot. For better or for worse, Star Wars is a franchise that holds a special place in many hearts, which in turn causes some vitriolic reactions from time to time.
Let's take a look through some of the most infamous episodes where Star Wars fans made the entire fandom look bad to outsiders.
The Kelly Marie Tran Case – Why Rose Tico Was Bullied Out of Social Media
There's never been a more divisive moment in the entire history of the Star Wars franchise than the release of The Last Jedi. The film, directed by Rian Johnson, deviated from many of the arcs established by J.J. Abrams in The Force Awakens, but it also introduced some one-off characters that weren't generally well-received by some fans.
We'll leave Admiral Holdo for another time, but let's focus on Kelly Marie Tran's Rose Tico for this entry. One of the select few Asian characters in the series, Rose was supposed to be one of Johnson's new characters that would eventually become a regular in the new trilogy.
Instead, Tran was met with an unjustified – and sometimes racially motivated – hatred from a group of so-called fans. The situation got so bad, that the actress had to quit social media entirely, citing psychological reasons caused by the harassment as the main reason for her withdrawal. In an industry where communication is key, being forced to retire from social media is paramount to being exiled from society itself.
Even if Rose Tico's character fell below expectations – and let's be honest here, much of the blame lies with Johnson's directing rather than the actors portraying the characters – a bad movie doesn't justify these kinds of attacks on a real, flesh and blood actor. As powerful as anyone's love for Star Wars can be, at the end of the day, it's just a movie. There really was no reason for Star Wars fans to join the dark side here.
Finn Got Robbed Of His Character Arc
One of the most celebrated new characters introduced in The Force Awakens was John Boyega's Finn. An ex-Stormtrooper that chooses to ally himself with Rey rather than continue following the First Order. Perhaps one of the most baffling decisions made by The Last Jedi was turning Finn almost into a secondary character, while everything in The Force Awakens seemed to indicate that he was destined to become the deuteragonist of this new trilogy.
Finn was also one of the very first characters to appear in a trailer for the new Disney Star Wars trilogy – and racist reactions to his character were quick to appear online. A group of trolls mocked Finn's appearance in The Force Awakens, and racial slurs flew all over the discourse in what could be described as one of the most bitter moments the franchise had gone through so far.
The worst part is that it wasn't just fans who were downplaying Finn's significance in the next Star Wars film – even Disney mistreated Boyega in the franchise's marketing. One of the most insulting examples of this is the now-infamous Chinese poster for The Force Awakens, where Boyega's character is positioned far behind the film's central characters as if to hide him from the poster entirely.
A talented actor such as Boyega doesn't deserve this kind of treatment – better yet: no human being does. The trilogy might have destroyed Finn's character arc, but the online trolls campaigning against Finn's character just because of the colour of his skin probably haven't even watched a Star Wars film ever before.
Reva Sevander: The Latest Victim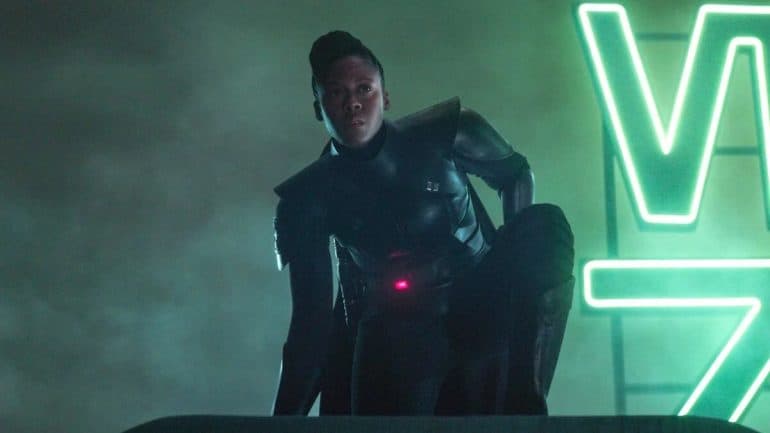 Speaking of divisive entries in the Star Wars franchise, every single Disney+ Star Wars show has been shrouded in controversy. Starting with the messy firing of Gina Carano in the first season of The Mandalorian, it seems that no show based on the series has enjoyed a quiet time away from excessive online drama.
The latest series in the franchise, Obi-Wan Kenobi, has become the latest target of controversy – most of it focused around Moses Ingram's character, Reva Sevander. In an uncommon preemptive move by Disney, the company mentioned that Star Wars was always conceived as progressive series, and that every negative or racially-charged comment directed at Ingram had no place in the Star Wars fandom.
It's a simple statement: all they were asking for was for fans to accept Ingram as yet another new player in the ever-expanding Star Wars canon. However, the campaign had a negative effect on the relatively-dormant trolls, who then focused their efforts on both Ingram and the character she plays in the show.
Similar to what happened with Kelly Marie Tran, it's okay if a show or a movie fails to live up to one's expectations. It's bound to happen from time to time – heck, most of the Disney-produced Star Wars products haven't been all that impressive, but that would never justify going on a racist tirade against anyone, online or not.
Again, more dark side behaviour from Star Wars fans.
When Star Wars Fans Destroyed Jake Lloyd's Life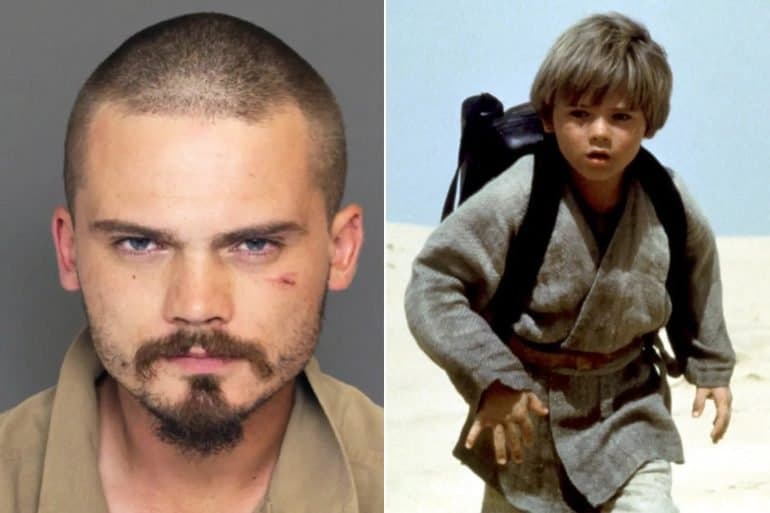 While it's hard to be an actor, it's a hundred times harder to be a child actor – especially in such a beloved franchise like Star Wars. When Jake Lloyd played the part of Anakin Skywalker in The Phantom Menace, he was just ten years old – and he was being bombarded by the press and fans with threats and derogatory comments for his acting in the then-new Star Wars trilogy.
It seemed like the young version of Anakin was almost as hated as Jar Jar Binks – the only difference here being that Lloyd was just a kid, and Jar Jar was a CGI monstrosity. The fact that Lloyd was bullied by his schoolmates because they didn't like his character made the young actor despise not just his role in the film, but Star Wars as a whole.
For a while, Lloyd's life began spiralling out of control. He quit acting after the bullying got too intense to handle, and his life would only get worse from there. In 2015, the ex-actor was arrested twice: once for physically assaulting his mother, and another for reckless driving and resisting arrest.
In 2016, he was diagnosed with paranoid schizophrenia. Nowadays, Lloyd has moved closer to his family, but there's no doubt that the abuse he endured in his younger years had a lasting effect on his psyche. Bullying an actor for their appearance or because they're in a flick you don't like is morally condemnable, but messing with a kid's mind is downright despicable.
"Fear is the path to the dark side. Fear leads to anger. Anger leads to hate. Hate leads to suffering." – Master Yoda
Can you think of other times Star Wars fans have joined the Dark Side?