There have always been moments in anime which make the viewer feel a flood of emotions. From overcoming a difficult adversary to losing a close companion, these moments stick with the fans for years to come. But the kind of emotions you feel when you see a character completely lose himself in pure rage is by far the kind that has most viewers on the edge of their seats. Here's our list of the best anime rage moments of all time!
RELATED: The 15 Most Powerful & Strongest Anime Characters Of All Time
1. Naruto Versus Pain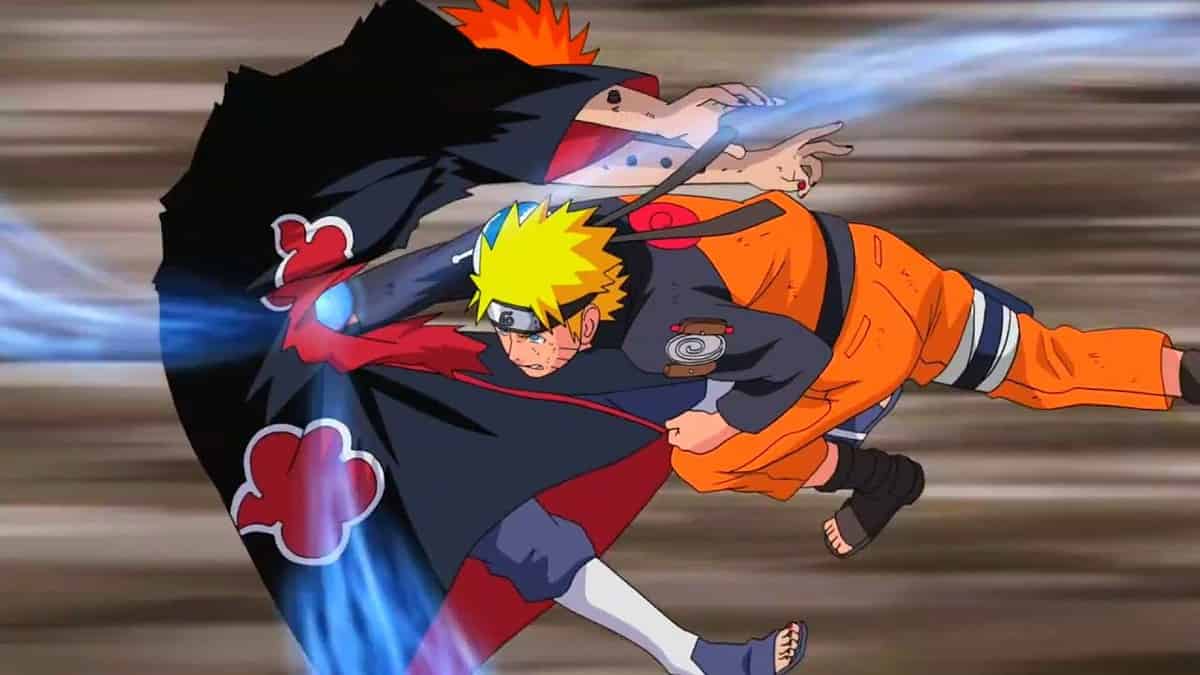 During this point, Naruto had come quite far as a Ninja, gaining an excessive amount of strength, but his opponent was Pain. Prior to this fight, Pain had proven to truly embody his name, even giving fans of the series one of the most heart-wrenching moments in the entirety of Naruto. Pain was stronger than one of the legendary Sanin, Jiraiya, Naruto's well-loved mentor. Seeing this powerhouse fall in the fight with Pain solidified him as an absolutely deadly opponent.
Pain further proved his strength when he defeated and bound Naruto, only for Hinata to step in, even though she knew she was vastly outmatched. Seeing Hinata get thrown around like a ragdoll before believing that she was killed caused Naruto to snap and unleash the fury of the nine tails. Naruto transformed and brought out eight tails worth of power before he attacked Pain in his rage. The fight seemed like a beast was released into the world, and nothing would be able to chain it, with even Pain using a vast amount of power to suppress him. It was truly a sight to behold.
RELATED: From Laughter to Goosebumps: The 25 Best Anime Moments of All Time
2. Goku Versus Frieza
Many anime watchers started off with the basics. One such anime was Dragon Ball Z, with an amazing soundtrack and great fight scenes for the time, but the most iconic moment was definitely the first time Goku turned into a Super Saiyan. Goku has always been a very carefree person, but at this moment, his rage absolutely peaked.
Frieza was an exceptionally powerful foe, and even with all of Goku's training, he was unable to defeat him. That is until Frieza made the mistake of killing his best friend, Krillin. Seeing Krillin die and realizing that Frieza was bent on killing even his son, Goku finally snaps and, in a fit of rage, transforms into the one thing that Frieza was most afraid of… a Super Saiyan!
With his power reaching an all-new height, Goku unleashes his rage on Frieza, decimating the alien conqueror, even going as far as to humiliate him by letting him power up to his maximum, prior to beating again and leaving him to die on an exploding Namek. Although the visuals aren't as amazing as those found in more recent series, the impact of the entire scene and the reveal of a Super Saiyan was nothing to scoff at, getting stored as a core memory in the minds of many.
RELATED: From J-Pop to Global Phenomenon: 30 Most Popular Anime Songs
3. Levi Ackerman Versus the Beast Titan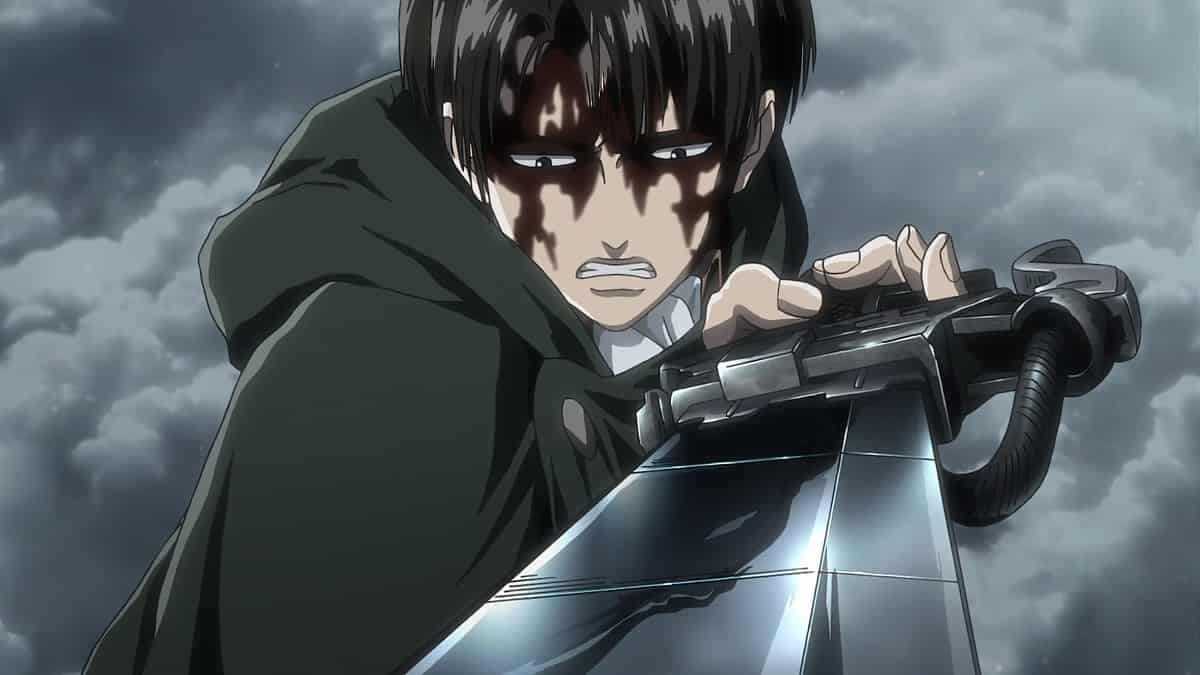 We all know the food chain in the world of Attack on Titan. At the bottom are the humans, then come the Titans and on top of those come the two Ackerman of the series, with Levi taking home the belt of an apex predator. Always the level-headed and composed character, there were few moments where we see Levi in a pinch. But what happens when such a character loses all his allies and the man he looks up to?
Trapped between an unforgiving wall and a circle of titans, the scouts have no way to escape. While the scouts lose their knickers, the Beast Titan decimates the buildings by throwing rocks with the force of cannons. Seeing their inevitable demise, Captain Erwin decides to make one last stand by distracting the Titan long enough for Levi to reach him.
With a zealous speech in the background, Levi finally reaches the Beast Titan as he wipes out the remainder of the scouts present outside the wall. He then proceeds to absolutely annihilate him in a fit of rage that sends shivers down our spines. Seeing the true extent of Levi's abilities and how he makes mince meat out of the foe that posed such a threat to the Eldians is both satisfying and a stunning sight to watch.
RELATED: The 16 Best Studio MAPPA Anime Series of All Time
4. Gon Freecs Versus Neferpitou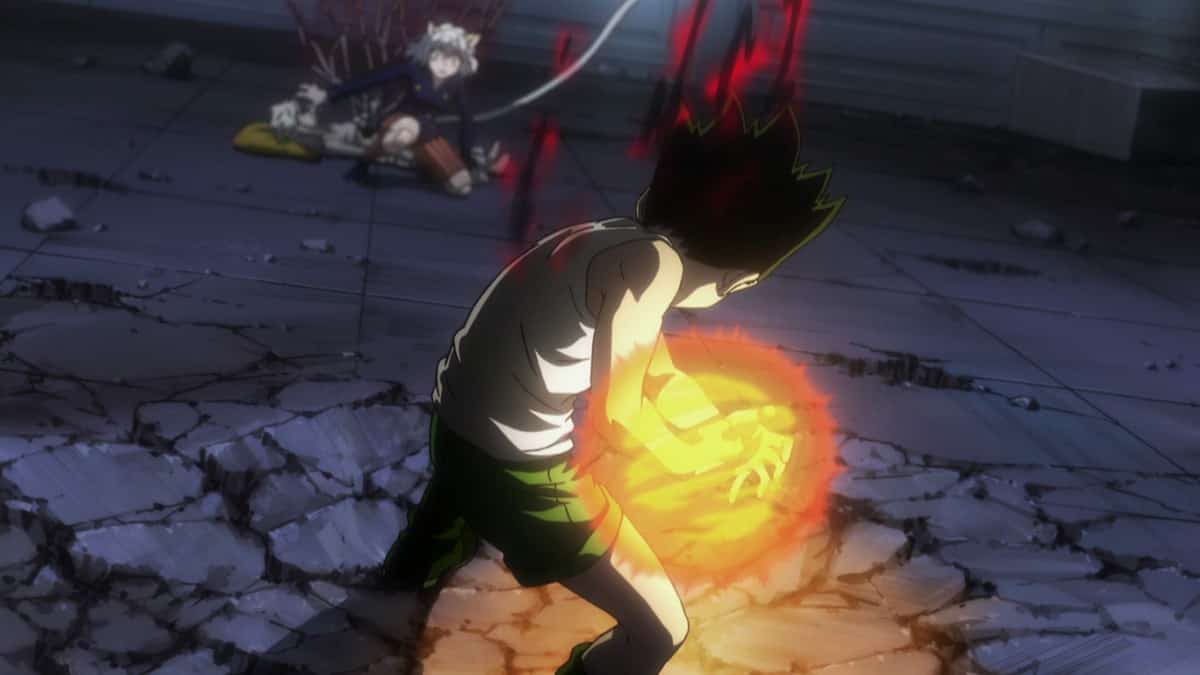 There was no shortage of powerful characters in the realm of Hunter x Hunter. From powerful old men to wonky-looking Chimera Ants that can rip your arms out and use your bones like toothpicks. One of these Chimera Ants was Neferpitou. This character was an absolute beast in terms of Nen abilities and strength, which was further proven by how they took out the top-level hunter, Kite.
But Neferpitou would soon realize that killing off Gon's father figure and idol wasn't the best possible move. After Gon realizes that Kite is truly dead with no hopes of resurrection, we see the happy-go-lucky hero we all know and love finally snap. Dark Aura starts writhing around Gon, leading to a spectacularly horrific visual. The audience, and even Neferpitou, realizes that the power is on par with the king of Chimera Ants, Mereum.
With every ounce of his potential contracted on display, Gon leads Neferpitou out and proceeds to absolutely decimate them, bashing the ant's skull before ending things with a huge explosion. The art was masterfully done during the peak of Gon's rage, and it was certainly one of the best rage moments in anime.
RELATED: Quentin Tarantino's Kill Bill: Volume 3 Could Be An Anime TV Series
5. Guts and The God Hand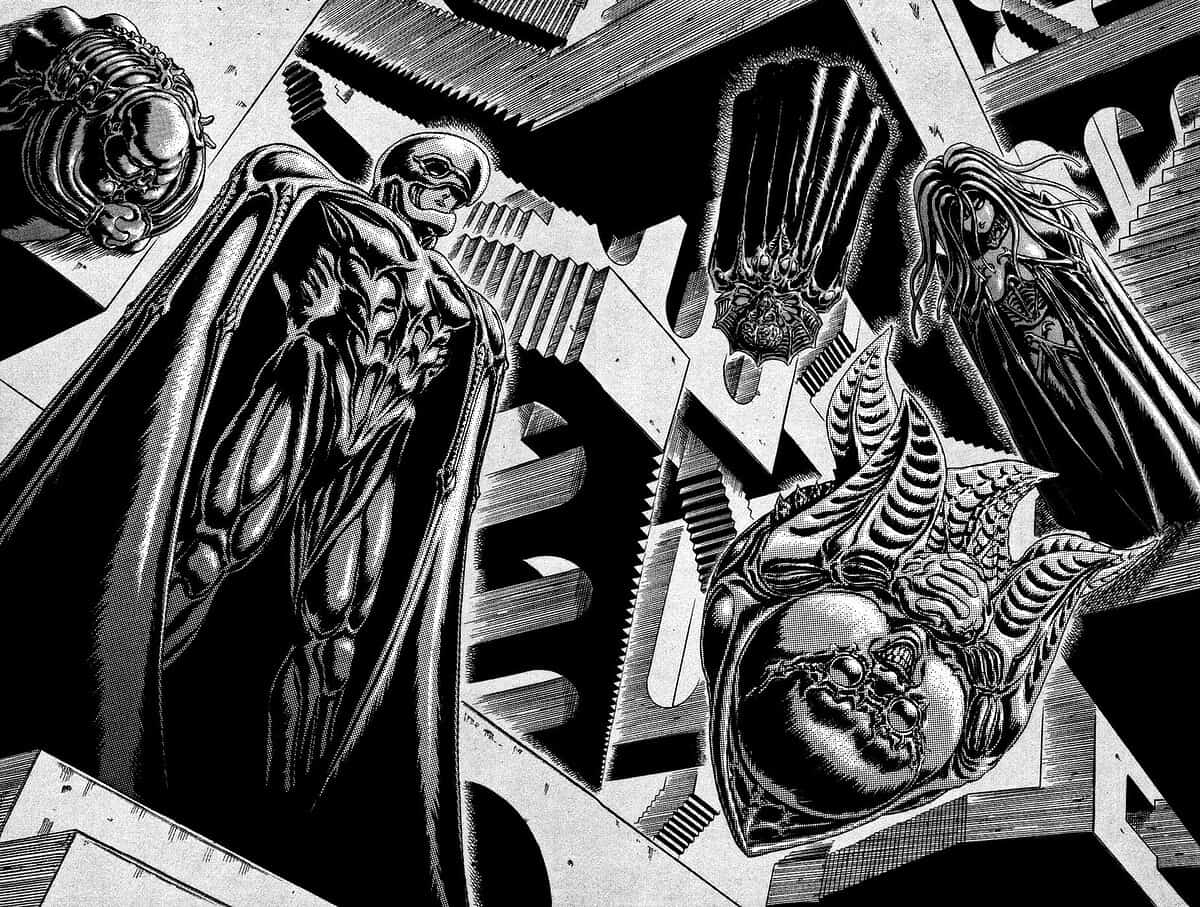 At the top of the list is this moment. This wasn't even a fight. It was just pure, unrestrained rage at beings akin to gods. Berserk has always been a terribly bleak series with mature content, but nothing quite changed the series like the twist that occurred when Guts lost everything. He lost his best friend, his companions and his lover all in one go.
Now imagine watching everyone around you die, being sacrificed by your closest friend and then imagine that friend laying waste to everything you held dear, going so far as to defile the person you love. The moment Griffith sacrificed everyone for power was also the moment Guts displayed his highest tier of rage.
During the Eclipse, Guts tried his hardest to protect Casca and save Griffith, only to be bound by a beast and watch as Griffith assaulted Casca. His rage is so unbound that he starts chopping his own arm off with a blunt blade, cutting through bone and sinew before attacking a being that anyone in their right mind would know is out of their league. Guts goes truly berserk in this epic rage moment, and no anime has had the same emotional impact as this one. As many other fans can confirm, the rage for Griffith has yet to subside.
RELATED: The 23 Best Anime TV Series to Watch on Netflix
There are numerous rage moments in anime, but for this list, these are the anime that we'll be going with. If you remember any other anime with amazing rage moments, then be sure to comment and let us know because who doesn't want to see their favourite characters go completely ballistic?