It's been suggested many times before, but here is why we think the 32-year-old Harry Potter actor, Daniel Radcliffe, would be perfect as Wolverine in the MCU.
Hugh Jackman's portrayal of Wolverine has become synonymous with the character, ever since he first played the role of the Canadian mutant in 2000's X-Men. After the incredible swan song that was Logan, and considering that the X-Men are ready to join the larger MCU, fans are in dire need of some new actor to play one of the most popular mutants in comic book history.
Perhaps somewhat unexpectedly, Daniel Radcliffe's name has been making the rounds as a possible successor to play Wolverine in the MCU. Radcliffe has already proved that he can defy being typecasted as merely "the guy who played Harry Potter" in films like Guns Akimbo and Escape from Pretoria.
While there has been no official confirmation that we'll get a Daniel Radcliffe Wolverine film any time soon, we think that the decision to cast the English actor as Logan is nothing short of genius.
Let's take a look at what makes Radcliffe the perfect successor for Hugh Jackman, and what unique elements he could bring to the table playing the new Wolverine.
Physically Fit
One of the most common complaints that fans initially voiced about Hugh Jackman's casting as Wolverine was that the Australian actor stood an imposing 6 feet tall. Comparably, the comic book Wolverine is known as one of the shortest members of the X-Men, standing just over 5 feet tall.
On the other hand, we have Daniel Radcliffe, who's always been known for his relatively short height of 5 and a half feet tall, quite close to Wolverine's actual height. While this size difference might sound almost meaningless, long-time fans of the comics will no doubt appreciate the fact that they finally got a comic-accurate short Wolverine, especially when he has to stand around some other members of the MCU.
Additionally, we've seen Radcliffe sporting a grungier look in his most recent action flicks. This messy and unshaven look might work perfectly in a hypothetical Daniel Radcliffe Wolverine film, as it fits the character's wild man background.
El actor #DanielRadcliffe dijo a @IGN que cree que seguro habrá una nueva versión de #HarryPotter, para TV o cine, como ha sucedido com otras franquicias. También desmintió que vaya a ser #Wolverine, pero #fanart como el de Ryan Smallman para @omelete hace considerarlo en serio. pic.twitter.com/Kw5DtuY3Iv

— Monitos.mx 📚 📺 🎥 🕹 (@RevistaMonitos) February 12, 2019
Daniel Radcliffe as Wolverine for a New Generation
After playing the character for nearly two decades, Hugh Jackman was just about ready to finally sheathe his claws and let someone else play Wolverine. Ideally, we'd be talking about someone much younger than Jackman, as they'd have to be willing to play the role for as many films the MCU needs.
At just 32 years old, Daniel Radcliffe is now the same age as Hugh Jackman was when he first played Wolverine in X-Men. This would give the young actor ample time to grow accustomed to the character the same way Jackman did and would mean that fans would get a healthy dose of Daniel Radcliffe Wolverine films.
We also can't ignore the fact that this is the same actor who played Harry Potter, and an entire generation of Potterheads would absolutely love to see their beloved Daniel playing another central character in one of the world's leading media franchises.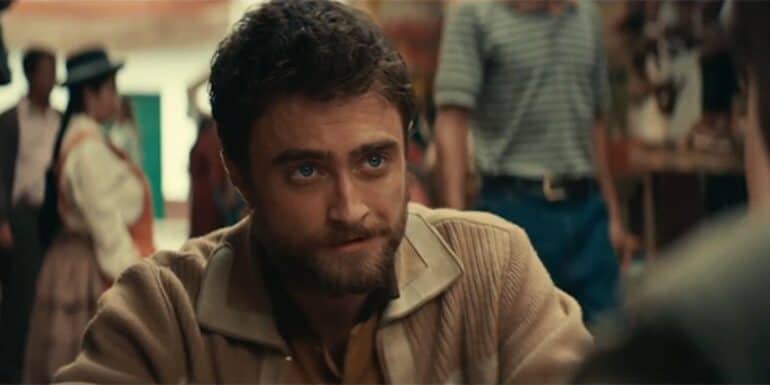 Acting Chops
We've mentioned this before, but this is a fact that simply can't be overstated: Daniel Radcliffe is an extraordinarily good actor. Ever since his earlier roles in the Harry Potter franchise, the English actor has shown an impressive potential for dramatic and complex characters.
His role in the recently released Escape from Pretoria shows that Radcliffe is no stranger to mixing action and drama in his performances: a quality that would greatly benefit the character of Wolverine. Without a doubt, fans are in for a blast if the rumours end up being true, and we get a Daniel Radcliffe Wolverine movie as part of the MCU's next phase.
What do you think? Would Daniel Radcliffe be the perfect Wolverine for the MCU?