Watching anime online has always been a struggle for avid fans of the Japanese animation art form, especially when you're usually forced to search sites with pesky pop-ups and constant redirects (you know the ones). Surely there must be a way to watch your favourite anime shows online legally?
Here is a list of websites where you can watch some of the best anime online. Heck, some of them are even free!
YouTube (Ani-One Channel)
YouTube has been one of the largest video-streaming platforms on the planet for a couple of years. Luckily, this giant company hosts several channels that stream your favourite anime for free. One of those channels is Ani-One Asia.
Ani-One launched way back in 2019 and aimed to give out free anime to everyone. The channel is owned by Medialink Group.
Series like My Hero Academia, To Your Eternity, and Higurashi: When They Cry are currently being uploaded to the channel.
Not only that, but they also post fun videos such as cosplaying and some other wacky stuff. So if you're suddenly bored of watching anime online, there's a lot more in store for you.
Link: https://www.youtube.com/c/AniOneAsia/featured
YouTube (Muse Asia Channel)
Muse Asia started back in 2019. It was established under the name Muse Communications, which has companies based in Singapore and Taiwan. And the best thing is, everything's free!
Muse Asia has a lot and I mean a lot of top-tier anime in their channel. Series from Tokyo Revengers, to Classroom of the Elite, and even to Assassination Classroom, this channel is surely a giant of its own. It even has Japanese dubs if you're a weeb that has reached the highest levels.
Link: https://www.youtube.com/c/MuseAsia/featured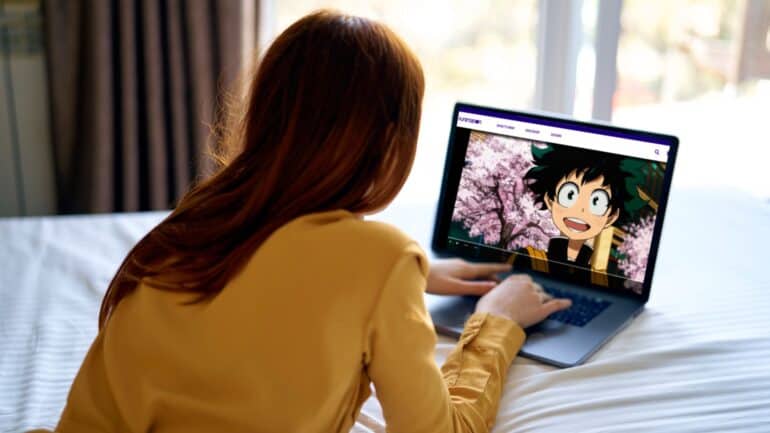 Funimation
Funimation was one of the first websites made for watching anime online. Over the years it has grown a lot, especially after airing Dragon Ball, one of the most popular shonen anime of its time.
Not only does Funimation serve as a streaming platform, but they are also one of the leading companies that dub anime in English. This includes Miss Kobayashi's Dragon Maid and Violet Evergarden.
Link: https://www.funimation.com/shows/
Amazon Prime Video
Although Amazon Prime Video requires a prime membership of approximately 9$ per month, there is also a 30-day free trial. That's long enough to gain access and watch its anime content variety. The streaming service has some old classics that the others don't. These include Cowboy Bebop, Akira, and even new ones such as Dororo.
Link: https://www.primevideo.com
Hulu
Another option is Hulu. With a subscription of 10$ per month, the streaming service offers access to dozens of your favourite anime movies or shows.
Some of the most popular anime series available to watch online includes masterpieces like Attack on Titan, Demon Slayer, and One Punch Man.
Link: https://www.hulu.com/hub/anime
Crunchyroll – watch the best anime online
Crunchyroll was established in 2006 is one of the most popular platforms to watch anime online, especially in America. This site is available in 180+ countries and gives users access to thousands of anime for free. There is also an upgrade available to their premium subscription for 7$ to watch ad-free.
You can tell that Crunchyroll is at the top of the food chain as it even has its own awards show.
Look out for anime like Boruto, Darling in the FRANXX, and more!
Link: https://www.crunchyroll.com
Netflix
Netflix needs no introduction. But what most people don't realise is that the streaming service offers a wide and large variety of anime movies and series.
Castlevania, anyone?
Link: https://www.netflix.com
Tell us, where do you watch anime online?