When it comes to the world of video games, there are many original games with awesome character designs and fun boss fights. However, have you ever watched your favourite animes and wished there was a way to play as those iconic characters? Well, you will be pleasantly surprised to find there have been popular titles from big anime series floating around the gaming industry for a long time. Games like Jump Force are not your only means of playing as your favourite anime characters. There are many games based on popular anime and manga series that allow anime fans to play as the main characters.
RELATED: Top 25 Best Sci-Fi Anime of All Time
This article will offer a list of the best anime games ever made, including old and new games. However, it will only feature games where the anime adaptation came first, so popular anime-style games such as the Pokémon franchise, Final Fantasy XIV, Doki Doki Literature Club, and Genshin Impact will not be included. Also, forget about any type of Roblox anime game, too. So, without further ado, let's look at some of the best and most popular anime games ever.
13. Digimon World 3
This is another RPG video game from the early 2000s based on a classic anime series and considered one of the best in the Digimon franchise. And there have been a lot of Digimon games released over the years. Developed by BEC and Boom Corp, the game was published by Bandai for PlayStation in 2002, serving as the third game in the Digimon World franchise. While the game does not have the best ratings, its gameplay system vastly differs from its predecessors, incorporating elements from more popular JRPG titles such as Legend of Dragoon and Final Fantasy VII, which were huge in Japan at the time.
The story follows Junior and his friends Ivy (who renames herself Kail) and Ted as they play an MMORPG called 'Digimom Online' run by MAGAMI Corp. A system error occurs not long after, which ends with all the players getting trapped in the game in classic SAO style. Despite the Game Master assuring the players that everything is under control, the system error is actually a terrorist attack on the internet that Junior and his friends attempt to stop. Although it is also a turn-based RPG, the game has one-on-one battles instead of 3-v-3 and three types of digivolution ranging from normal and Blast to DNA Digivolution.
12. Fist of the North Star: Lost Paradise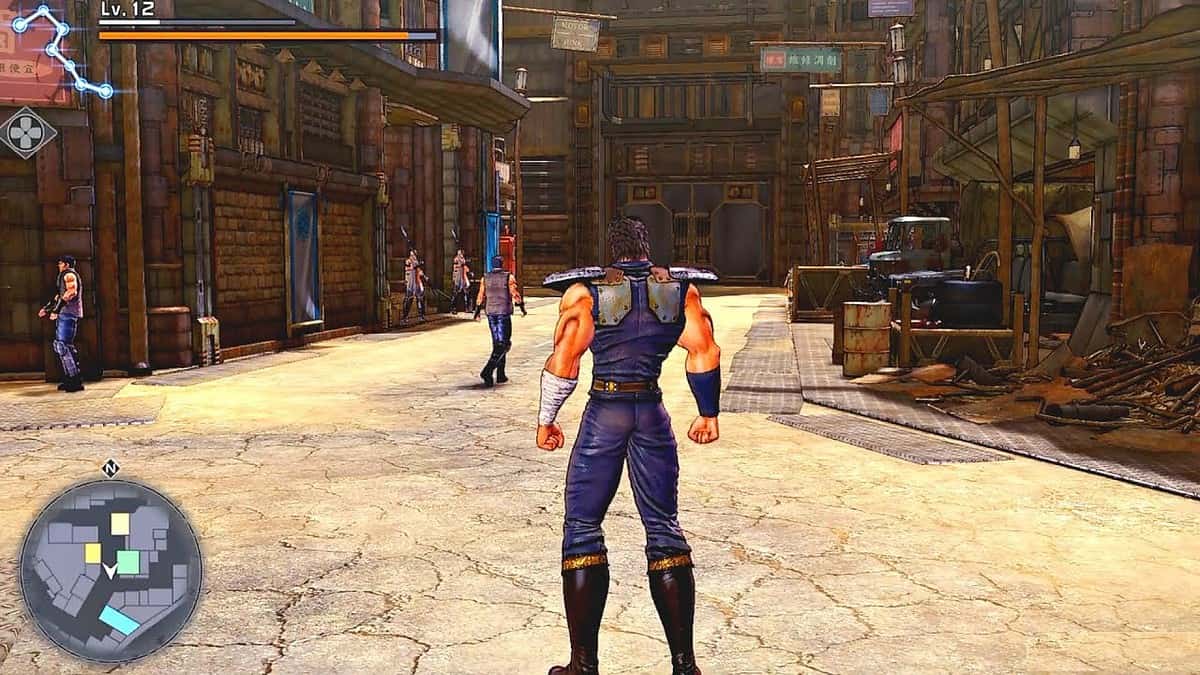 Based on Buronson and Tetsuo Hara's Fist of the North Star manga series and anime film, this 2018 action RPG video game easily topped Capcom's Monster Hunter: World and won the award for Writing in a Comedy at the National Academy of Video Game Trade Reviewers Awards. Announced for the PS4 in 2017, Ryu Ga Gotoku Studio developed the game before Sega published it with the voice acting cast consisting of members from the Yakuza franchise cast. The game's mechanics work similarly to the Like A Dragon franchise, where you play in third-person and have abilities and experience points which you gain through the beat 'em up style fighting.
Set in a post-apocalyptic version of Earth, the story follows Kenshiro, the successor of the powerful martial art style Hokuto Shinken. When his fiancee, Yuria, is kidnapped by his rival, Shin, Kenshiro travels to the city of Eden to find her. Here, he ascends Shin's tower and kills him before being arrested. His only means of escape is through participating in and winning a fighting tournament so he can continue searching for his beloved. The game ended up being a massive success in Japan, selling over 120000 copies in its first week of release.
RELATED: 15 Great Anime That Never Got a Second Season
11. Bleach: Dark Souls
While the game was awarded as Nintendo DS' Best Fighting Game by IGN in 2008, the game does have its flaws. However, it can still be considered one of the best anime video games of all time. Developed by Treasure and published by Sega for the Nintendo DS in 2007, Bleach: Dark Souls is the second game to be released based on the anime series. This early 2000s game updates its character's moves from its predecessor while introducing new characters, game modes, and more in-game Reifu cards. The game developers also improved the online multiplayer mode, making the Wi-Fi battle mode easier to access and play online.
The story occurs after Sōsuke Aizen has betrayed Soul Society and deserted them. Ichichigo and the gang are attending a Soul Society festival before heading home. While this is happening, the Department of Research and Development uncovers some Mod Souls who eventually turn into copies of Hollows, all varying in size. This occurs due to the Mod Souls' festering hatred, and we see creatures such as Shrieker and Grand Fisher wreaking havoc throughout seireitei. The game ties in with the source material in an impressive way and features a superb soundtrack by High and Mighty Colour called 'Resistance'.
10. Astro Boy: Omega Factor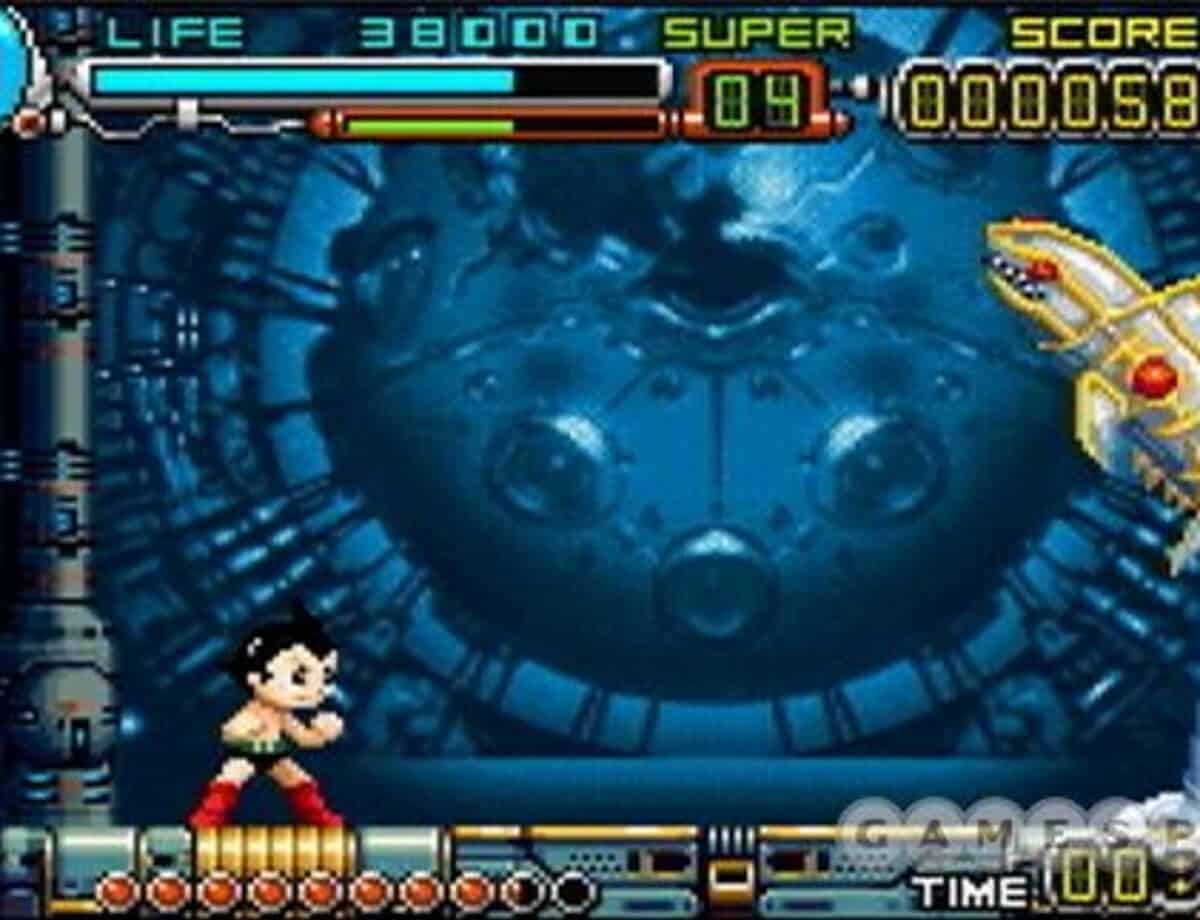 Released for the Game Boy Advance by Sega in 2003, the date lined up with the release of the Astro Boy anime series which aired the same year. Developed by Treasure and Hitmaker, the game features plotlines and characters from both Osamu Tezuka's Astro Boy manga and anime series. Despite the game not having ratings as high as other titles on this list, critics greatly praised it, making it one of the OG anime video game titles. The gameplay follows a classic beat 'em up style gameplay with fantastic visuals and decent level designs. When considering how great this game is, it is crazy to think that only ten people were involved in the development process.
The story follows different Astro Boy incarnations, with some lifted from the plot of the 2003 TV series. For example, we get to explore Dr Tenma's plan revolving around Astro Boy and the city of Robotina, which is based in Antarctica. Another great example is Osamu's time travel plot from Marine Express, which sees players travelling to the lost continent of Mu and exploring Duke Red's daughter and the 'Death Mask' subplot. Finally, it may be worth mentioning that the game has different endings, and playing it a few times can result in your unlocking the 'one true ending'.
9. My Hero One's Justice 2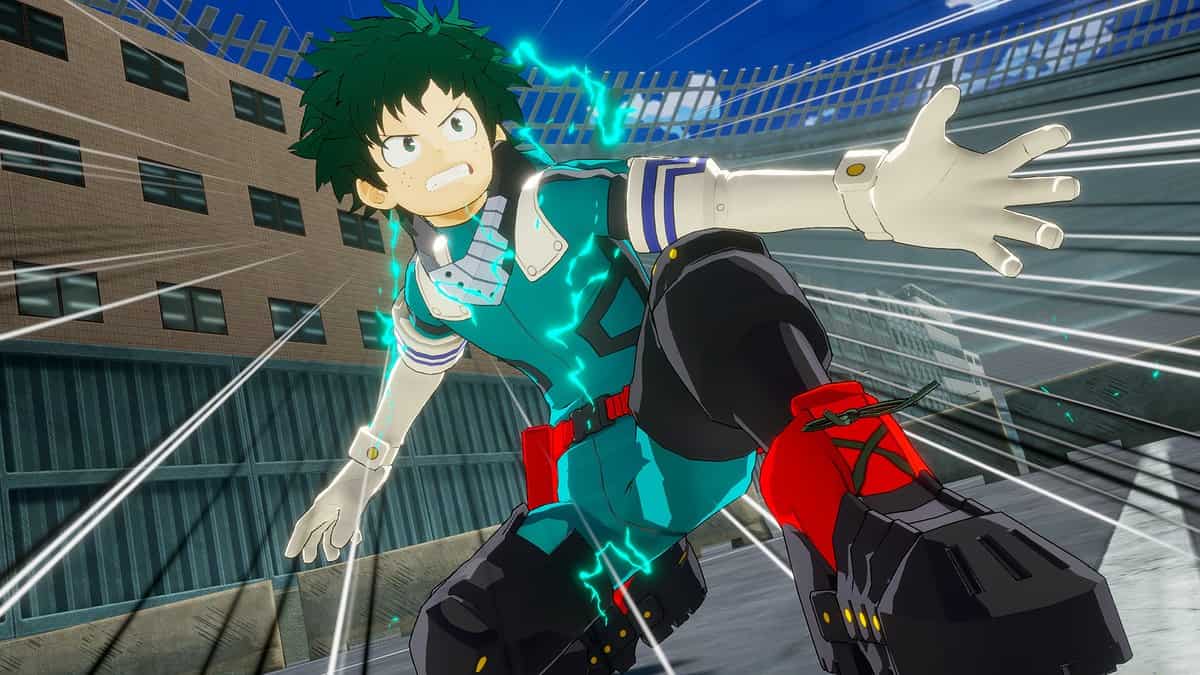 Based on Kōhei Horikoshi's My Hero Academia manga and anime adaptation, My Hero One's Justice 2 is the sequel to My Hero's One Justice. Released in 2020, Bandai Namco Entertainment published this fighting game for PC, PlayStation, Xbox, Nintendo Switch, and Google Stadia. Since then, the game has introduced many additional characters from the series, such as Hawks, Kurogiri, Present Mic, and Midnight via paid DLC.
This 3D arena fighter game will allow you to play through some of the most iconic scenes from the anime series and build your own team with some of your favourite playable characters. Not only that, but you can use special moves and combos for your character and their quirk. While the game has received much praise for its visuals, characters, gameplay, and combat systems, it has been criticised for being quite similar to its predecessor. Furthermore, the game has also been criticised for its hard-to-understand sequences unless the player is already familiar with the manga or anime.
8. Demon Slayer: Kimetsu no Yaiba – The Hinokami Chronicles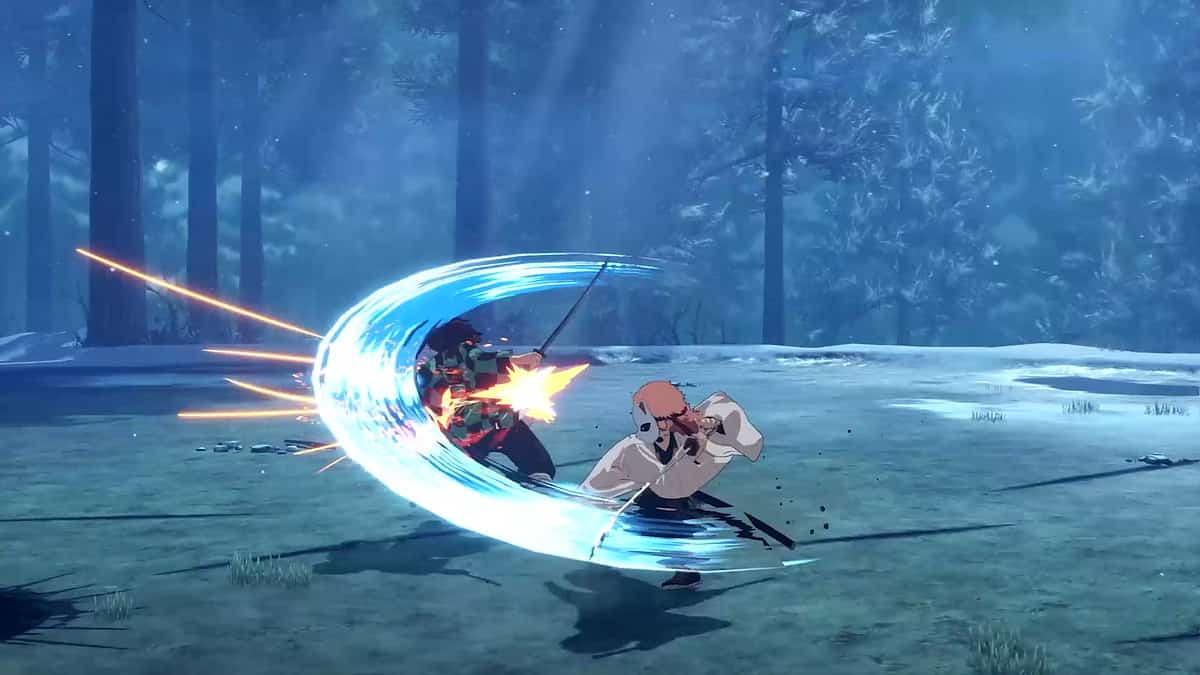 Based on the manga series by Koyoharu Gotouge and the Ufotable anime series directed by Haruo Sotozaki, this 3D fighting adventure game allows you to play through the events of the first season of Demon Slayer: Kimetsu no Yaiba. The game was developed by the same company that worked on the Naruto: Ultimate Ninja series, CyberConnect2, and was released by AniPlex in Japan and by Sega worldwide. In addition, this arena fighting game is multiplatform, which means it is available on PlayStation, Xbox, PC, and most recently made available on Nintendo Switch.
In addition to the events of the series' first season, we also can play through the narrative of Demon Slayer: Kimetsu no Yaiba the Movie: Mugen Train (2020). If you are unfamiliar with the plot, the game follows series protagonist Tanjiro Kamado as he joins the Demon Slayer corps in hopes of changing his demon sister, Nezuko, back into a human. The main story is accessible through the single-player/story mode, but there are exploration elements in addition to other game modes, such as local and online multiplayer. These are especially useful in the versus mode, where you can form teams of two players.
Playable characters such as Akaza, Yashaba, and Rui were later added as DLC, with Nezuko's Awakened Form, Tengen Uzui, Daki, and Gyutaro added as paid DLC.
RELATED: Top 20 Worst Anime Ever Made Ranked
7. Sword Art Online: Hollow Fragment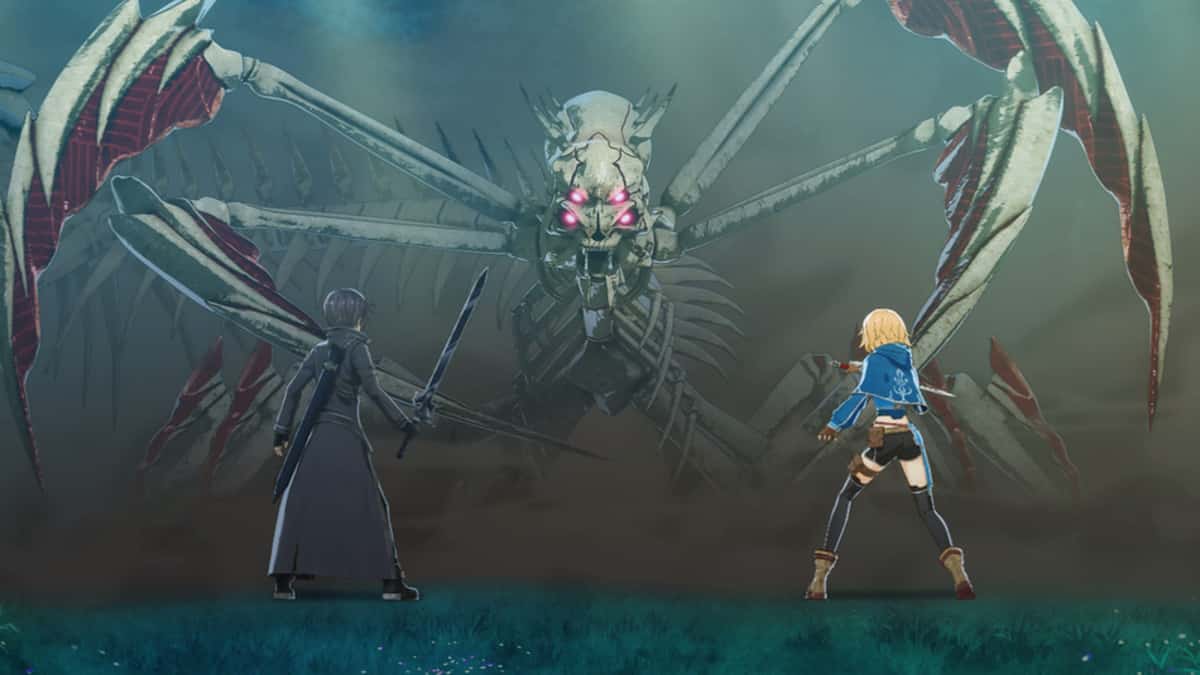 Of course, for an anime set in the virtual world of an MMORPG, it would only make sense that it would receive a video game adaptation in real life. Unfortunately, while the game simulates the MMORPG style seen in the anime, it is not actually an online game. As the sequel to Sword Art Online: Infinity Moment and the second game in the SAO video game series, this PlayStation Vita game was released in 2014. This action RPG was developed by Namco Bandai Games and takes place in an alternate timeline to the Sword Art Online anime series. It became the top Vita download in North America in 2014 and saw a director's cut/port edition of the game called Sword Art Online RE: Hollow Fragment released in 2015 with an array of new features, including an online mode.
The story takes place halfway through the first arc of the anime series, and you will play as the main character, Kirito, who is trapped inside this MMORPG. The rules work similarly to the anime, where dying in the game will result in your death in the real world. However, much of the game is a remastered version of its predecessor, re-introducing all the content from the 'Floor Clearing' chapter of the previous game. The 'Hollow Area' is a new, unexplored area of Aincrad with over 100 recruitable characters to choose from to accompany Kirito in the game's dungeons.
6. One Piece: Pirate Warriors 4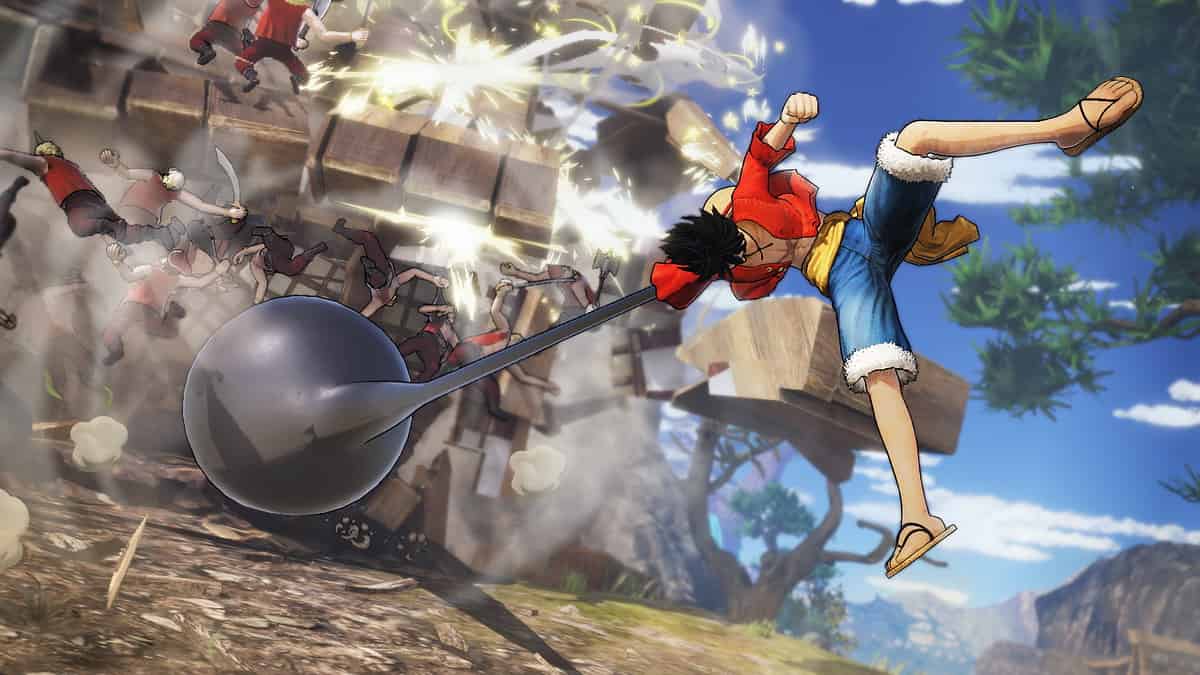 Developed by Omega Force, this title is the fourth instalment in the Pirate Warriors video game series. It is also based on Eiichiro Oda's manga series and Toei Animation's anime series, One Piece. Released in March 2020, One Piece: Pirate Warriors 4 served as the sequel to the 2015 instalment, One Piece: Pirate Warriors 3. The action-adventure video game was published by Bandai Namco Entertainment and is available on various platforms such as PC, Xbox, PlayStation, and Nintendo Switch. By December 2020, this game had sold over one million copies, making it the first in the series to reach that milestone so quickly. By August of last year, the game sold double the number of copies.
With its own original plot, One Piece: Pirate Warriors 4 has a similar gameplay to its predecessors but features four new multiplayer modes. These modes consist of the Territory Battle, Total Bounty Battle, Giant Boss Battle, and Total Bounty Battle. In addition, we follow an altered version of the incomplete Wanco arc from the series, where Cavendish and Bartolomeo help the Straw Hat crew escape. Blackbeard and his crew also appear as one of the new villains for the game while the fight between Big Mom and Kaido rages on. There are 43 game-based playable characters, with nine additional characters added as DLC. These include characters such as Killer, Urogue, Vinsmoke Judge, and Kozuki Oden, to name some.
5. Attack on Titan 2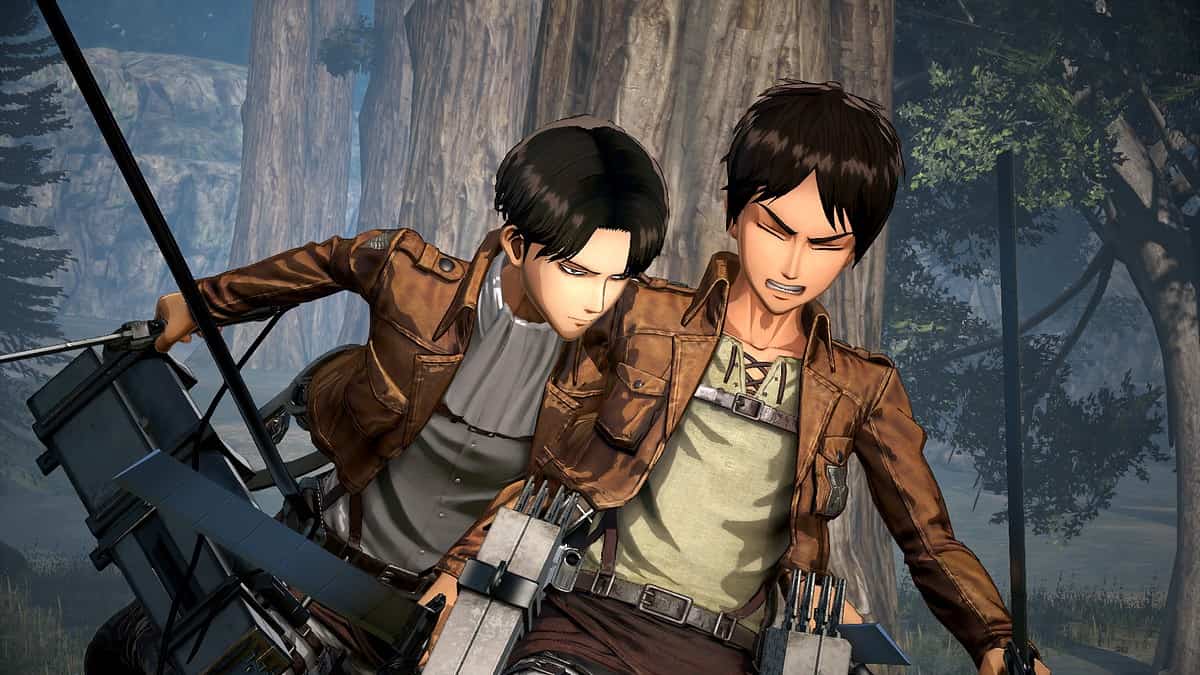 As one of the biggest anime series currently out there, it is with good reason that Omega Force and Koei Tecmo decided to adapt genius Hajime Isayama's manga series into a video game. If you are a true fan of the show, then you may have wondered what it would be like to swing around using the Scout's ODM gear (omnidirectional mobility gear). And that's precisely what you get to do in this fun little gem. This hack-and-slash action game takes the first game's story and streamlines it more, making for a more coherent narrative. Added features such as the story mode can be played in co-op in its entirety, and a character creator allows you to design or customise your own character.
The game adapts the first 50 chapters of the Attack on Titan manga, meaning you can revisit many iconic scenes and sequences from the anime series in the game. While being chased by titans, you get to relive moments from the anime's second season, but the base game has a video-game-only ending that differs from that of the anime and manga. However, a DLC called 'Final Battle' is available for the base game, which will see season 3 of the anime covered, and chapters 51 through 90 of the manga. Attack on Titan 2 is significantly more difficult than the first game and features much more intelligent AI.
4. Jump Ultimate Stars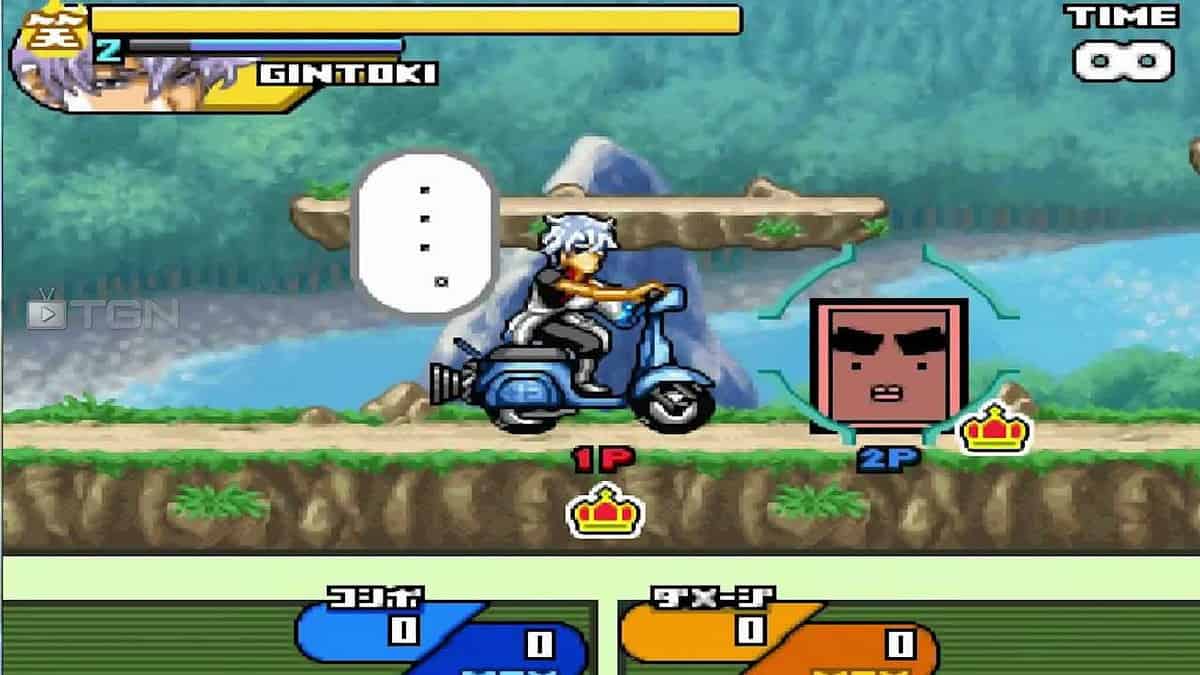 As yet another early 2000s game, this is the type of video game anime fans dreams of. In fact, it is a pity there has not been a more modernised remake of the game just yet, as this is what Jump Force failed to accomplish. Jump Ultimate Stars was developed by Ganbarion and published by Nintendo in 2006 for the Nintendo DS. Unfortunately, it was only released in Japan, meaning not many people have gotten their hands on this slice of happiness. As a sequel to the 2005 Jump Super Stars, the game retains many of the features from its predecessor while adding new and exciting ones, too. We see characters from 41 different Shōnen manga series, with 56 playable characters out of a whopping 305 appearances.
Essentially, this fighting video game presents players with a Koma, a square structure allowing character selection. With the koma, you can create character decks on a four-by-five grid. Each koma will require one of each of the three types: Battle, Support, or Help komas. These will all help you when engaging in battle, with the Battle Komas being your primary means of attack. Each character from the Battle komas is allowed special techniques that can be seen in their respective series. Finally, each stage has its own unique background and comes in the form of a manga panel and will contain obstacles from a specific series. We get to see characters from HunterxHunter, Dragon Ball, Gintama, JoJo's Bizarre Adventure, Naruto, One Piece, Saint Seiya, and YuYu Hakusho, amongst many others.
RELATED: Top 10 Most Powerful Characters in Hunter x Hunter
3. Jojo's Bizarre Adventure: All Star Battle
Although the 1993 video game, JoJo's Bizarre Adventure is arguably one of the best video games, it was unfortunately released before the anime series. Therefore, JoJo's Bizarre Adventure: All Star Battle is the next best contender as it came out a year after the anime in Japan in 2013, with the international release date falling in 2014. Based on the manga franchise by Hirohiko Araki and the 2012 anime series by David Production, the video game was developed by CyberConnect2 and published for the PS3 by Bandai Namco Entertainment. Before panicking, a remastered version of this game was released last year for all platforms called JoJo's Bizarre Adventure: All Star Battle R.
Similar to the Street Fighter gameplay of the 1993 video game, this version allows players to choose between 40 different characters from the first eight story arcs of the manga. From here, they can compete against one another in 1v1 matches. You beat your character by draining their stamina using special attacks and techniques while fighting on stages modelled after locations from the manga. The game was praised for staying faithful to the source material but received some criticism for its Campaign Mode's structure.
2. Naruto Shippuden: Ultimate Ninja Storm 4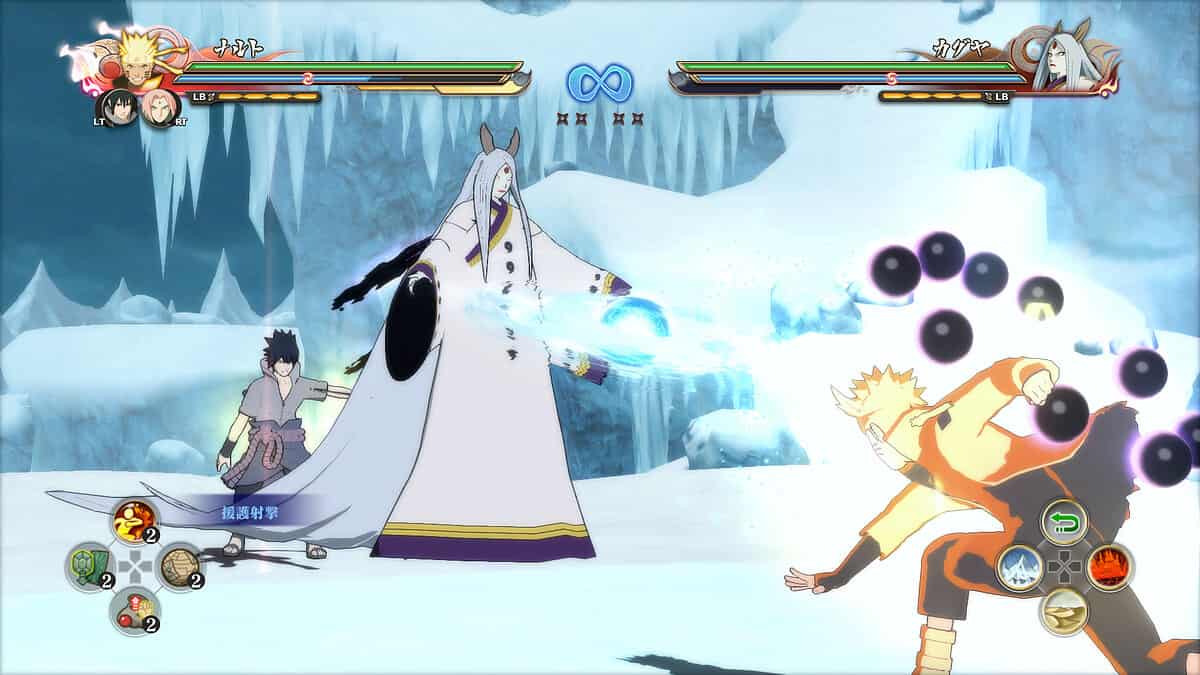 With this and the first-place contender for the list, placing this game in the second-place spot was a tough decision. However, it made it to the top two of the best anime games of all time, a title definitely befitting this 2016 fighting video game. As the sixth instalment in the Naruto: Ultimate Ninja Storm series, it was developed by CyberConnect2 and published by Bandai Namco Entertainment for the PS4, Xbox One and Steam on PC. It is a direct sequel to 2013's Naruto Shippuden: Ultimate Ninja Storm 3 Full Burst and was praised for its fantastic storytelling, great visuals, and incredible action sequences.
The game follows Naruto Uzumaki and Sasuke Uchiha during the Fourth Shinobi World War. They are up against the Akatsuki terrorist organisation and have to team up to defeat this villain. Staying true to the gameplay of the previous games in the franchise, it sees players battling it out in a 3D-style arena. In addition, it adapts a cool feature from Marvel vs. Capcom 3 that allows you to switch your characters out for a different one during battle. Similarly, when switching out, Awakenings and ultimate jutsus can also be shared between characters. Overall, this game is a great experience and stays true to the anime and manga experience.
RELATED: The Best Fate Anime Series of All Time (& How To Watch Them)
1. Dragon Ball FighterZ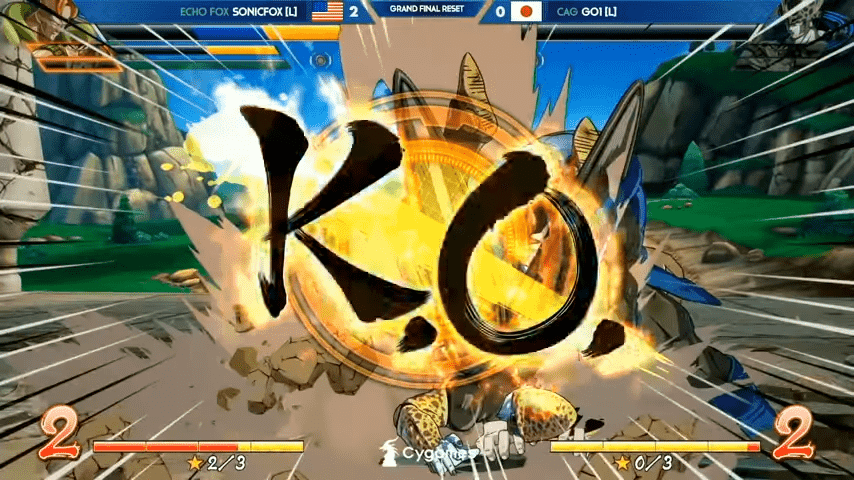 Since Dragon Ball Z: Budokai Tenkaichi 3 almost made it to the first-place spot, it deserves an honourable mention. And despite how good that game is, Dragon Ball FighterZ has ultimately won out as the best anime video game ever. Developed by Arc System Works and published by Bandai Namco Entertainment, this 2018 2.5D fighting game is available on PS4, Xbox One, Nintendo Switch, and PC. While the game's online feature was criticised, it still received great praise for its elements, including its visuals that are on par (if not better) with the anime, story mode, music, character roster and design, and its fighting system. By 2021, the game proved to be a commercial success by selling over 8 million copies in just three years.
Similar to the previous entry on this list, the game's mechanics are lifted from Marvel vs. Capcom, with players being able to pick teams of three characters with a special assist. From here, you can go up against an AI or human opponent with their own team of three characters. In addition, the game offers an array of new, cool features and sees many of your favourite characters from the series. Taking place between the "Universe 6" and "Future Trunks" arcs from Dragon Ball Super, we see Android 21 as the main antagonist resurrecting many of the formidable villains from earlier in the series such as Frieza, Cell, Nappa, and the Ginyu Force. To beat the game, you will then play through the Super Warrior, Enemy Warrior, and Android 21 arcs.
However, and most impressively, the game allows players to use the Fusion Dance within the game, seeing the appearance of Vegito.
RELATED: How To Watch The One Piece Movies In Order
Which game do you think is missing from this list?