Although Tom Holland's Spider-Man first appeared in Captain America: Civil War (2016), he received his first standalone film the following year with Spider-Man: Homecoming (2017). Directed by Jon Watts, we explore Peter Parker's life after Tony Stark informs him that he is not ready to become an Avenger just yet. As such, he focuses on his high school life and, simultaneously, his crime-combatting duties as the friendly neighbourhood Spider-Man. With the help of his best friend, Ned, he takes on his first big villain, Adrian Toomes/Vulture (played by Michael Keaton). At this point, Peter Parker was the youngest superhero in the MCU.
RELATED: Thanks to PlayStation, We Have the Inside Details on Marvel's Spider-Man 2 Early
By the time Spider-Man: No Way Home (2021) was released, Peter's graduation was on the horizon, with his friends applying to colleges. The film's result saw Peter becoming a much more mature version of Spider-Man after the series of consistent traumatic events throughout its runtime. And now, Phase 5 of Marvel has hinted at a replacement for Peter as the youngest hero in the MCU. Here is everything we know so far.
Who Will Be Replacing Peter Parker as the Youngest Superhero in the MCU?
Recently, Marvel released the trailer for the highly anticipated all-female superhero film set to release later this year; The Marvels. Not only will see Brie Larson return as Carol Danvers, but we will see Kamala Khan make her big screen debut. A series of events leads to Danvers, Monica Rambeau, and Kamala's powers becoming entangled, causing the trio to switch places randomly. And if you have seen the Disney Plus Ms. Marvel series, it should be obvious who will be taking Peter's spot as the youngest hero in the universe.
With her upbeat and overly enthusiastic personality, it is only natural for Kamala to join the ranks of the MCU's most iconic heroes. And similar to Peter Parker's initial optimistic outlook on becoming a hero, Kamala's reaction to meeting Nick Fury in the trailer is pure excitement. However, while it will be amazing to see her finally become a hero of her own standing, one crucial problem came with Peter's introduction into the MCU. And that is his requirement for a mentor figure in each film appearance.
RELATED: What You Might Have Missed In The Marvels Teaser Trailer
Will Marvel Avoid Making This Mistake with Kamala Khan?
It is difficult to say whether Marvel will avoid repeating this critical mistake with Kamala as she is also making her debut on the big screen in conjunction with other prominent heroes. Furthermore, she has more than expressed how much she looks up to Captain Marvel, similar to Peter and Iron Man. Looking at it from this angle, it seems evident that this is the direction things are headed. But when considering how Peter struggled to become his own hero and all the mistakes he made along the way, it does not make sense for Marvel to go down this path again. And to speculate, Carol Danvers' schedule would probably be too busy to mentor Kamala anyways.
RELATED: Has The Marvels Trailer Stunted Its Chances Before It Even Airs?
Will Kamala Replacing Peter as the Youngest MCU Superhero Benefit Spider-Man?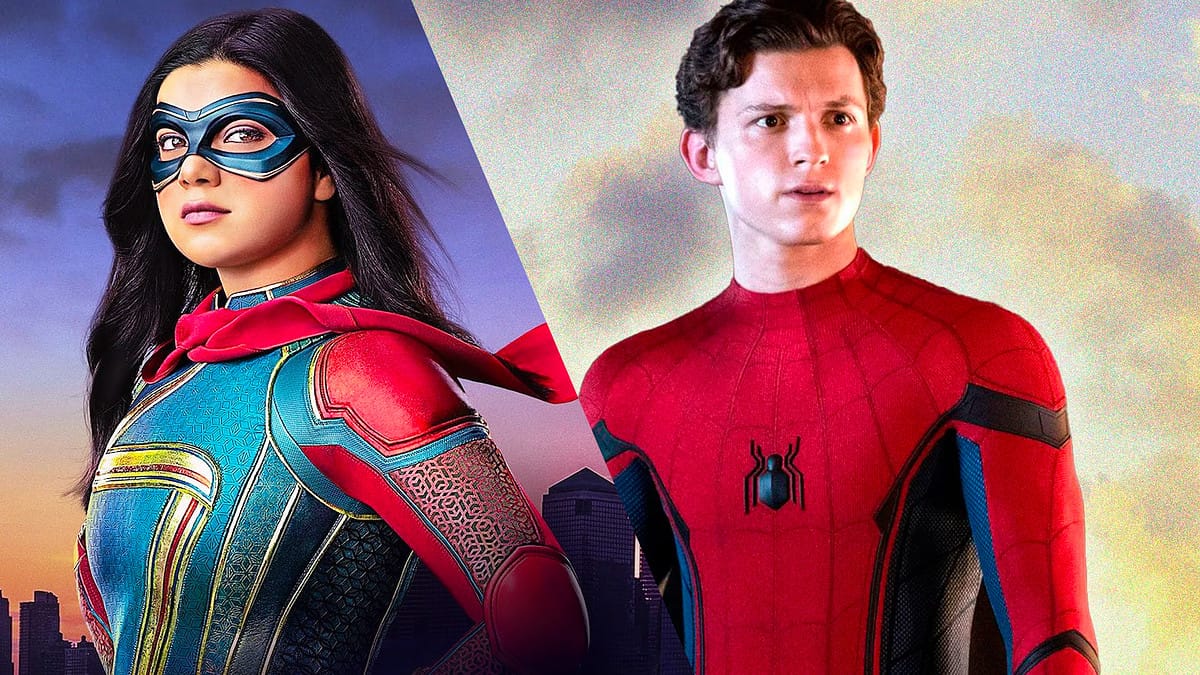 In short, Kamala taking Peter's place as the youngest hero will significantly help his development as a hero. While we hope Kamala can stand on her own two feet as a hero without depending on someone else for guidance, we also want this for Peter. While the tragic events leading up to his current position, they will ultimately help him become a mature hero who can work independently like many of the older heroes in the MCU. And with Kamala taking his place, other heroes will also no longer see him as a kid but rather as a young adult hero finding his place.
TL;DR
The trailer for the all-female-led superhero film, The Marvels, recently released and hinted at a replacement for Peter Parker.
As it stands, he is currently the youngest superhero in the MCU upon wearing the Spider-Man mantle.
However, Ms. Marvel/Kamala Khan will make her big screen debut in The Marvels, replacing Peter as the youngest MCU superhero.
Do you think Kamala Khan will make an excellent addition to the MCU, and the next youngest superhero?