The Disney+ original series machine continues its rapid development as this year has seen the release of new additions to the Marvel and Star Wars catalogs. While Obi-Wan Kenobi seemed like a return to a classic character that many fans were expecting to see, Ms. Marvel came completely out of the left-field, delivering a surprisingly engaging story that might exceed the expectations of even the most die-hard Ms. Marvel fans.
To say that the Marvel Disney+ shows have had mixed feelings from the fandom would be stating the obvious. However, it seems like any major franchise that releases a product these days receives a 50/50 share of love from its so-called fandom, so, in broad terms, MCU shows on Disney+ have been doing good so far.
However, Star Wars is another creature altogether.
The Mandalorian was widely regarded as one of the best things to happen to the franchise in quite a while, with some fans even feeling that it was a better sequel than the official Sequel Trilogy. The Book of Boba Fett, on the other hand, wasn't as well-received by fans or critics.
That leads us to today when we have Ms. Marvel on the MCU, and Obi-Wan Kenobi on Star Wars. In all honesty, it seems like the underdog here might be leading the pack for a change. Everyone knows the name "Obi-Wan Kenobi," even if it is by social osmosis, but that isn't the case with Kamala Khan.
A new hero.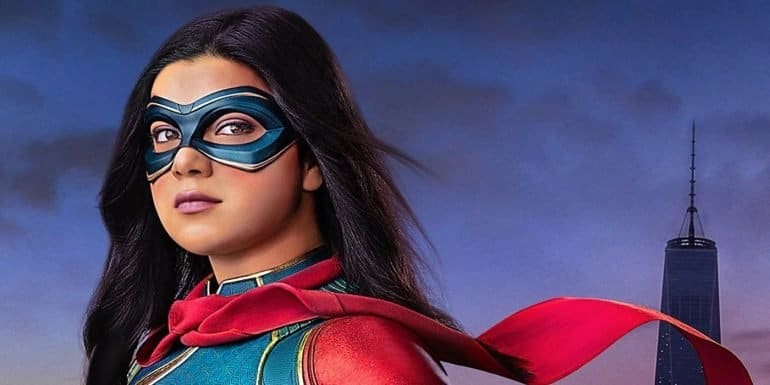 One of Marvel's youngest heroines has finally been given her time to shine in the MCU, perhaps not in the way that many fans were expecting. Ms. Marvel is yet another Marvel Disney+ show, but this one comes with a twist: much like Moon Knight, Ms. Marvel isn't dependent on most of the events of the mainline MCU.
This leaves the show's producers a blank slate when it comes to character development – and it's one that's been working great so far. Even though so many Marvel heroes have tried to be approachable and genuine, Kamala Khan manages to be truly relatable in ways that not even someone like Peter Parker could ever be.
For starters, she's a total Marvel fangirl. That alone should be enough to place her close to the hearts of hundreds of fans watching the show, but it also helps to visualize how normal humans live their daily lives in a world filled with superheroes and super threats. Even if Kamala would later become a fully-fledged superhero, she's still the same girl who loved the Avengers, and that gives her a human side that very few comic book characters have.
There's also the fact that Ms. Marvel is still a relatively small player in the bigger Marvel Universe. On the other hand, Obi-Wan Kenobi is one of the most prominent characters in his franchise. This explains why the developers of the Kenobi show have so many constraints developing his show: they have to adapt to an already-established mythos fervently or risk alienating the fans even more. This translates into the show feeling a bit more predictable – something that, so far, hasn't happened to Ms. Marvel.
Kamala Khan's story will no doubt play a larger part in the MCU as we move forward, but if it's anywhere near as interesting as what we've seen in the Ms. Marvel show, we're sold. Even if you're not that big of a fan of the character in the comics, definitely give the Disney+ show a chance. It might just surprise you how marvelous this version of Kamala's story can be.
Do you agree? Is Ms. Marvel a better show than Obi-Wan Kenobi?