Ask anyone which is their favourite Mortal Kombat game and you'll receive different answers. Some might go back to the start, while others will list more recent ones. It's unlikely, however, that someone will say Mortal Kombat 4.
Released in 1997, this entry in the Mortal Kombat series arrived at a precarious time in gaming history. Arcades were heading towards their doom, while home consoles rose to levels never imagined. At the same time, fighting games had lost their sheen with gamers gravitating towards RPG and FPS titles.
Ed Boon and the team at Midway Games also had a conundrum: how do they top the previous record-breaking instalments? The solution was to embrace 3D technology.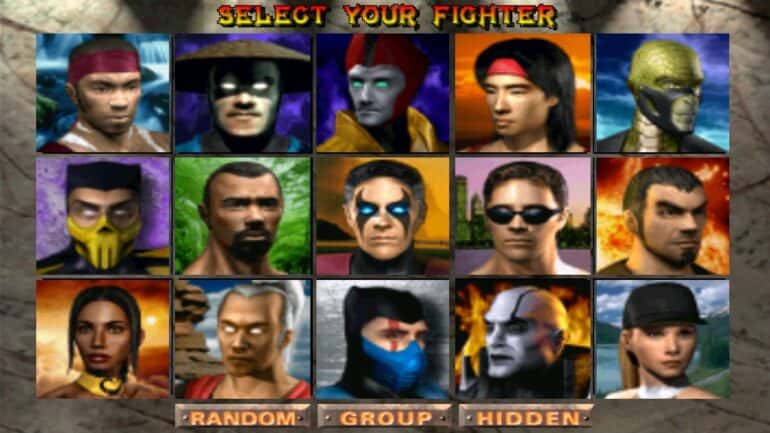 Make no mistake about it, Mortal Kombat 4 looked much different than its predecessors. While the graphics haven't aged particularly well, neither has any other title from this era. But it did mark a significant change in the franchise, as it made the environments more interactive and introduced a new perspective to fighting, including weapons. The game mechanics felt fresh and like a brand-new experience.
More importantly, the story moved forward from Shang Tsung and Shao Kahn, introducing new villains, Shinnok and Quan Chi (thank the elder gods for this). Everyone's favourite defenders of the realm, like Liu Kang, Scorpion, Sub-Zero and Sonya Blade, returned, as well as the resurrected Johnny Cage who'd been unceremoniously killed off in MK3. Plus, there was a host of new characters to play as, such as Fujin, Tanya, Reiko and the meme worthy Jarek.
While it might've been easy to just capitalise on the previous entry's success, Mortal Kombat 4 did something different. However, its success varied across the different consoles. The Nintendo 64 and PlayStation home versions received decent reviews, but the Game Boy Color edition was absolutely slaughtered in the press. Yet, there was one consistent in every review: most people felt as if Mortal Kombat's time was finally up.
Of course, that never happened, but it did prove something: the franchise needed to go away for some time. While Mortal Kombat Gold was released as an updated version of Mortal Kombat 4, the next proper entry in the series (because we're choosing to ignore Special Forces) was Deadly Alliance, which arrived in 2002—five years after MK4. It was living proof that absence makes the heart grow fonder, especially in the case of violent fighting games.
Since then, Midway and now NetherRealm Studios have understood that putting out too many games in a short timeframe does more harm than good. Think about it: within the first five years of the franchise, there had been four games. That's overkill. Unfortunately, and unfairly so, Mortal Kombat 4 bore the brunt of this. Maybe in hindsight we can now appreciate the game for being what it really was: an underrated gem.
Tell us, what did you think of Mortal Kombat 4? Was it good, bad, or average? Let us know in the comments section down below.