Yes: Chadwick Boseman's final performance as T'Challa the Black Panther will be in the upcoming animated Marvel and Disney+ series What If…?
Movie fans across the world were shocked last year when Chadwick Boseman, most famous for playing Black Panther in the Marvel Cinematic Universe, died suddenly of colon cancer at the age of 43. Boseman, whose diagnosis was not made public until after his death, was and still is being remembered as one of the brightest stars not just of the Marvel films, but in all of Hollywood.
This is why, when the first trailer for Marvel's What If…? series released last weekend, fans rejoiced at the opportunity to hear Chadwick Boseman in his iconic role one last time.
The series, which will explore what might have happened if some of the most iconic scenes in Marvel's biggest films had panned out differently, features dozens of Marvel alumni reprising their old roles in animated form. Boseman is one of them.
T'Challa is seen not as Black Panther but as Star-Lord, in an episode that answers the question of what would have happened if Yondu the Ravager had trained T'Challa instead of Peter Quill.  It's odd, comedic and out of the ordinary, but it sounds good to hear Chadwick Boseman's voice again in the What If…? series trailer.
Black Panther: Wakanda Forever has already started pre-production, but it's already been confirmed by MCU mastermind Kevin Feige that Boseman will not be replaced with someone else anytime soon. Because of this, fans can be pretty certain that this really is the last time we see this iteration of the Black Panther for some time.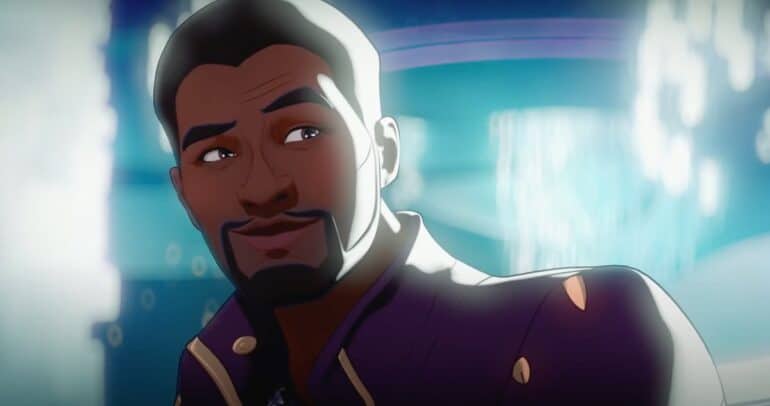 "Chad wouldn't have wanted us to stop," Black Panther director Ryan Coogler told The Hollywood Reporter when news of the sequel's script was released. "He was somebody who was so about the collective. Black Panther, that was his movie."
So, while Chadwick Boseman himself will never again be seen in the MCU beyond What If…?, we can be sure that his legacy will live on in stories that continue to be told about Wakanda and beyond.
Are you excited for Chadwick Boseman's final performance in Marvel's What If…?