With only two films under his belt and another one on the way, the Oscar-winning writer-director has divided audiences. While some swear that Jordan Peele is the new king of the horror genre, others simply call him overrated and his films average. Where do you stand in the argument?
Every new generation of filmmakers has its own pantheon of legendary directors for each and every genre. In the 80s, Steven Spielberg dominated the world of action/adventure flicks, and the same could be said for Alfred Hitchcock and horror in the 50s and the 60s. Horror is not as simple a genre as some people might think: scaring an audience is an art that takes some real talent to pull off successfully — at least without resorting to the tried-and-true "jumpscare" tactics.
For example, the waning popularity of The Conjuring series by James Wan has proved that moviegoers can get exhausted from seeing the same horror punchlines done ad nauseam in theatres, and that's where Jordan Peele comes in.
RELATED: Are The Horror Kings Jordan Peele & Hideo Kojima Working On A Game?
Though most people might remember Jordan Peele from his comedy days in Key & Peele, the American filmmaker proved that he can be a more than competent thriller director when he released Get Out in 2017 to massive critical acclaim. Get Out's horror formula felt like a breath of fresh air amidst an ocean of derivative scary movies: flicks that deemed the plot as a mere inconvenience that got in the way of their beloved jumpscares.
That said, the peculiarity of Get Out is that it's not a "pure" horror movie. The film would be better described as a thriller: a movie where "terror" — which is the dreadful feeling of anticipation that predates the actual "horror" — is more prevalent than any form of shocking imagery or gory messes. In many ways, Get Out was the antithesis to modern horror flicks.
Jordan Peele's next film, Us, could be seen as a continuation of the themes he explored in Get Out, which are usually racism in America and class inequalities. However, that's where the cracks in his filmmaking style begin to show — especially when you take into consideration that Peele also writes the scripts for the films he directs.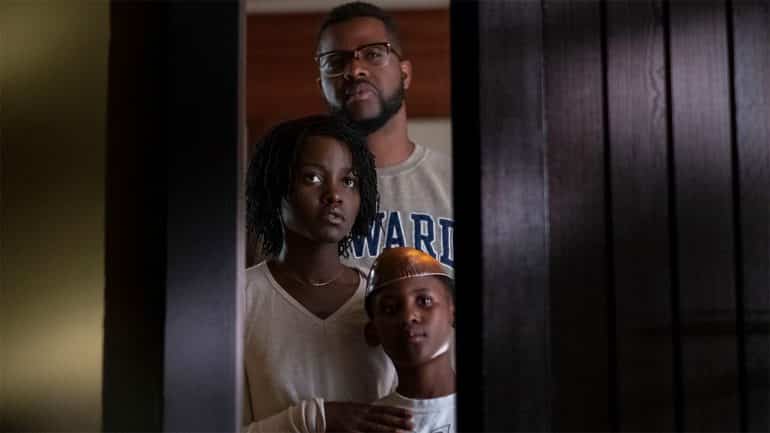 RELATED: Is Jordan Peele The New M Night Shyamalan?
In 2019, the same year that Us was released, Jordan Peele also worked on a revival of the iconic sci-fi/horror anthology, The Twilight Zone. Much like the original show, this new Twilight Zone dealt with contemporary societal issues presented with a fantastical twist — the difference being that Peele's attempt was much more heavy-handed than the Rod Serling version.
It seems like Peele is more preoccupied with highlighting his social concerns than he is with making an effective horror film. He's effectively become the opposite of what James Wan has: a filmmaker that favours plot and characters over scares — which wouldn't be all that bad if it wasn't for the fact that some critics have praised him as the new David Lynch.
No matter what your stance on politics or filmmaking is, it's undeniable that horror movies have always been closely related to societal issues. The goal of a talented filmmaker is to mask the underlying themes of their movies — to repackage the message into an easily digestible way for the audiences to enjoy.
Looking at the original Dawn of the Dead's critique of American consumerism gives us an idea of how a great horror director should tackle social commentary — and that's a movie that could definitely tach Peele a thing or two about how to achieve a proper balance between style and substance, without ever sounding too sanctimonious.
To date, all of Jordan Peele's horror films, Get Out (98% on Rotten Tomatoes), Us (93% on Rotten Tomatoes) and Nope, have been considered overrated by parts of the horror community. Of course, again, this doesn't mean they're bad films. They're good films, yes, but perhaps not as groundbreaking as the industry is trying to present them.
Now, one thing that is absolutely clear in all of this dilemma is that Jordan Peele is an amazing director — he just isn't a great horror filmmaker. Only time will tell if Jordan Peele lives up to the high standards that the critics who hailed him as the heir to horror's crown have set on him.
Tell us, do you think that horror director Jordan Peele is overrated or do you think his films deserve all the praise?