Everyone loves a fresh rumour, especially if it involves Injustice 3, The Matrix and Keanu Reeves' Neo. While neither NetherRealm Studios nor Warner Bros. Interactive Entertainment has confirmed the video game is in development for next-gen consoles, it's more than likely.
The Injustice series sells like drugs in Fourways, so why wouldn't the companies want more dollars?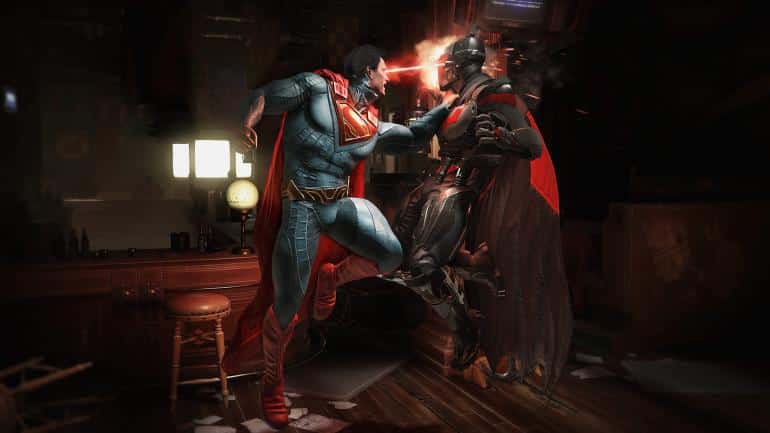 Neo in Injustice 3
In recent years, Injustice has surprised us with unexpected characters such as Hellboy and the Teenage Mutant Ninja Turtles, so it isn't outside of the realm of possibility to expect The Matrix's Neo, who's rumoured to be one of the major day-one DLC characters.
It would be second time lucky as NetherRealms' Ed Boon confirmed to Game Informer that the famous Chosen One almost appeared in Injustice 2.
Undoubtedly, all these DLC characters add some spice to the already awesome fighting game series, but it'll be interesting to see how the developers outdo themselves with each new release. Including someone like Neo would automatically pique the curiosity of non-players, especially with The Matrix 4 on the way. In fact, it's for this reason alone that Neo's presence is practically guaranteed to happen.
Since Warner Bros. owns the distribution rights for The Matrix, the company is able to use its other owned stages, i.e. Injustice, to cross-promote its various properties. For the fans, it'll look like a cool addition to the game, but it's also a clever marketing ploy on Warner Bros.' part.
Why Neo fits
Marketing potential aside, a character like Neo would fit into Injustice 3 like a glove. His unique fighting style is highly visual and something that players would get a kick out of performing. His combos would be next level and you can only imagine how his super move would be out of this world. Plus, wouldn't it be incredible if Keanu Reeves voiced the character in the game as well?
Before we get too ahead of ourselves, let's be cognisant that Neo's presence in Injustice 3 is strictly a rumour and completely unconfirmed. The thing is, this is far more plausible than some of the other crackpot theories on the forums. It feels like it's something that has more than a 50% chance of being true.
With the PlayStation 5 and Xbox Series X arriving later this year, there will be a huge demand for big titles to twist consumers' arms into purchasing these consoles.
A title like Injustice 3 is an easy sell, especially if you're able to play as everyone's favourite bullet-dodger, Neo. We should hear more news about any developments soon, though it might be a long wait if the rumoured 2021 release date is true.
Tell us, do you want The Matrix's Neo to be a playable character in Injustice 3? Let us know in the comments section!