If you needed proof that Henry Cavill would make a perfect Aegon (Targaryen) the Conqueror, here it is.
RELATED: King Viserys' Prophecy Will Be Fulfilled In The Jon Snow Series
After seeing him play Geralt of Rivia for almost three seasons of The Witcher, many Henry Cavill fans were sad to hear that he would be departing from The Witcher series, given how much of an advocate he is for sticking to the books. However, they were soon appeased after learning he would be featured in the new Warhammer series.
The release of House of the Dragon at the end of 2022 had some fans curious about whether HBO would go back even further on the Game of Thrones timeline and show us the beginnings of the reign of House Targaryen with Aegon and his sister-wives. So naturally, this raised questions about who might eventually play Aegon the Conqueror (Aegon Targaryen), and many turned their eyes towards Henry Cavill while making some AI-generated art to prove their point. While it's unfortunate that he will no longer be playing everyone's favourite Witcher, he still played the character long enough for many of his fans to agree that he looks great with long white hair.
RELATED: Fire And Blood: A History Of The Targaryen Kings From Aegon The Conqueror To Aegon III
Who is Aegon the Conqueror
Aegon I Targaryen was the first Lord of the Seven Kingdoms and rider of the ancient black dragon Balerion who helped forge the Iron Throne. Aegon married and was faithful to his sisters Visenya and Rhaenys and left them to govern the Seven Kingdoms while he focused on conquest.
Though Aegon didn't take kindly to those who would dare to defy him, he proved generous to those who were willing to serve him. He was also a dragon dreamer. His quest to conquer Westeros was fueled by a prophetic dream showing the White Walkers' return and the fall of the seven kingdoms. Aegon believed the Seven Kingdoms needed to be ruled by a Targaryen for their survival, and so began the conquest.
Despite his blood-filled conquest and merciless attitude towards those that chose to challenge him, Aegon was a relatively peaceful ruler and did his best to help improve Westeros. Unfortunately, many still hated him and felt that Targaryens were abominations, so his descendants would fight many wars following his death.
RELATED: Would Henry Cavill Make an Even Better Batman?
What Would Henry Cavill Look Like as Aegon the Conqueror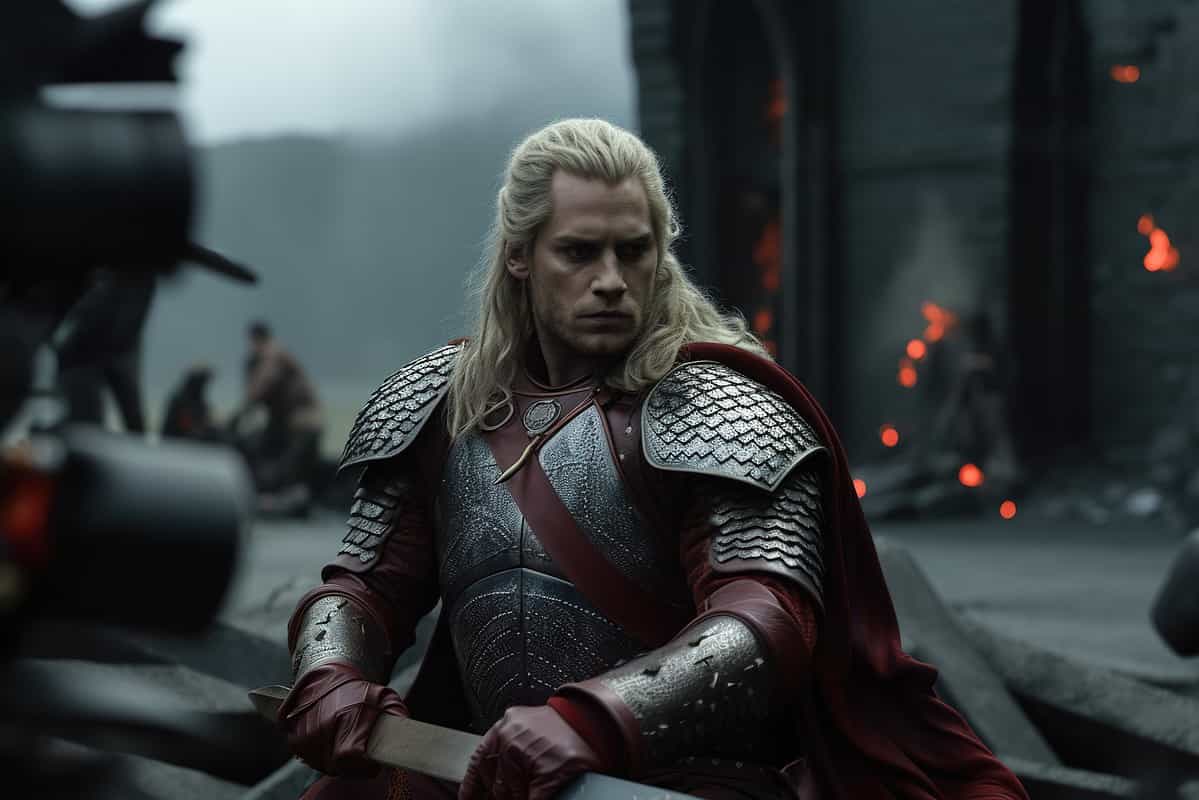 Anderson Luis Souza was curious to see what Cavill would look like as the Dragonlord, and fans weren't disappointed by what was generated. Many of the images show Cavill with his iconic long white hair and armour, reminiscent of his time as Geralt and the armour of the Targaryens.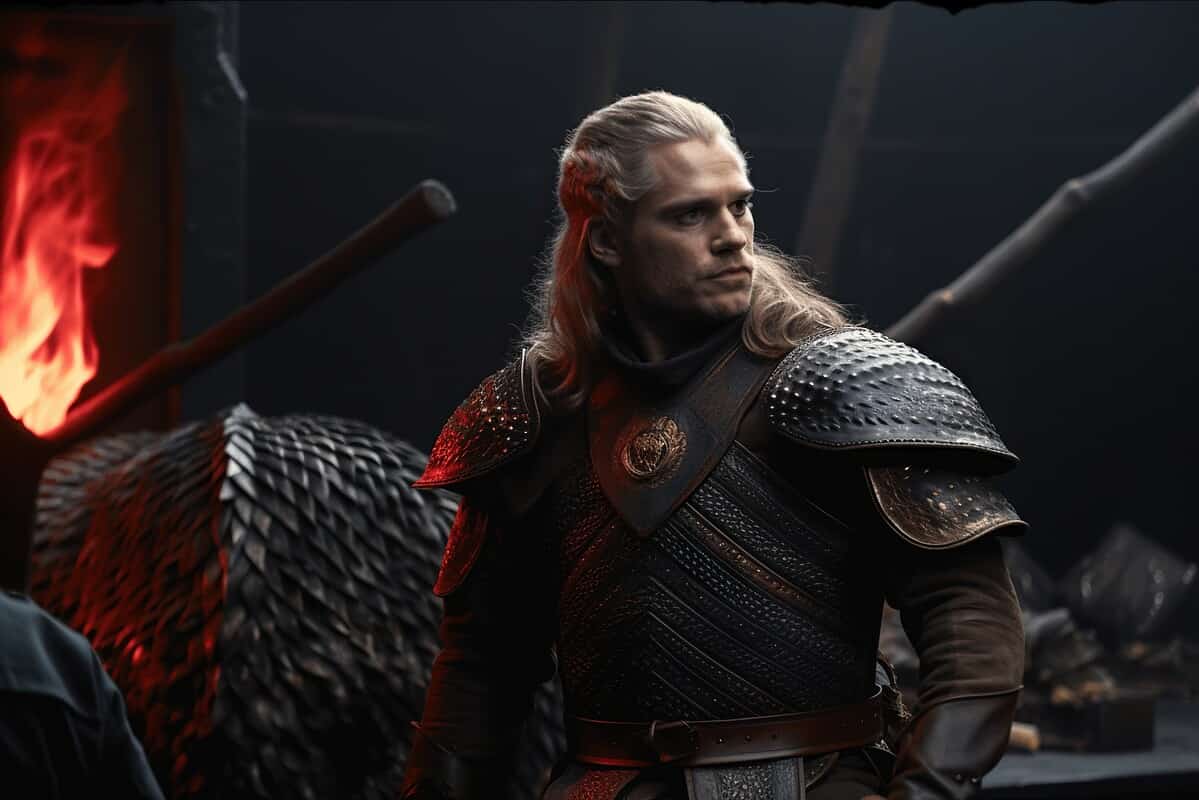 In one image, he is seen beside what could be the scaled hide of Balerion while wearing the black scaled armour that Aegon was famous for wearing into battle.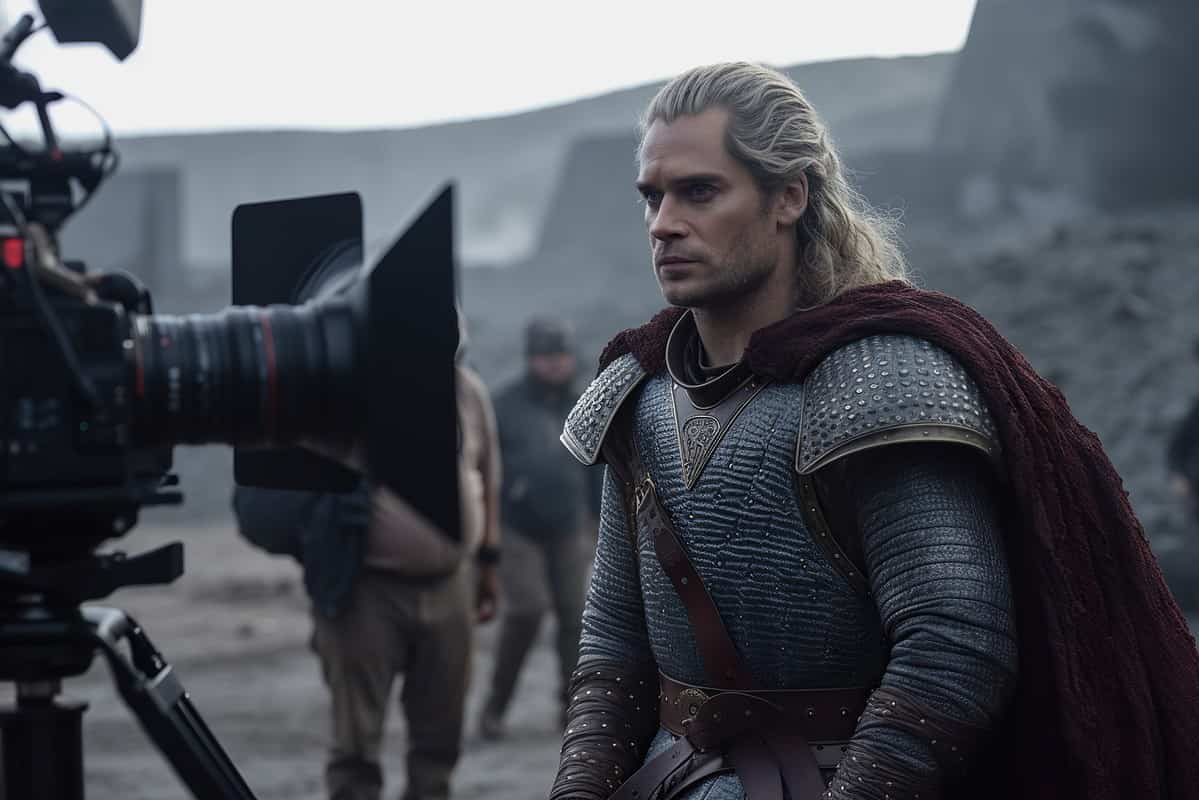 Many of the images have camera's in the foreground, giving the idea that these images were taken on a set while filming was taking place.
Henry Cavill is a brilliant actor. He cares about the source material of the characters he's playing almost as much as the fans and does an excellent job of bringing every character he's tasked with playing to life.
RELATED: The Game of Thrones Sneakers Fans Dream Of
TL;DR
Following the release of the first season of House of the Dragon, many fans were curious if we would ever see Aegon the Conqueror.
Aegon the Conqueror was the Rider of Balerion and the king who turned Westeros into one kingdom.
Many agreed that Cavill would be an excellent Aegon after A.I. art began circling.
Do you think Henry Cavill would make a good Aegon Targaryen?