It's been a week since Marvel's Spider-Man 2 dropped. The game received rave reviews, and gamers are having a ball playing it. The game mechanics are a dream; the graphics are spectacular, especially the spatial layout and design of New York and its surroundings. Gliding and web-slinging through the urban landscapes on a mission is an exhilarating experience. The game is great even if you change characters, like switching from Peter Parker to Miles Morales. Other highlights in the game are the story and Spider-Man's gadgets. Reviewers can ramble about what's been great about the game, but sometimes even great games come with problems. One such problem is popping up online from players complaining about a side mission with Hailey Cooper in Marvel's Spider-Man 2.
RELATED: Review: Marvel's Spider-Man 2 Swings to Superior Heights
Some Players Are Not Happy With Hailey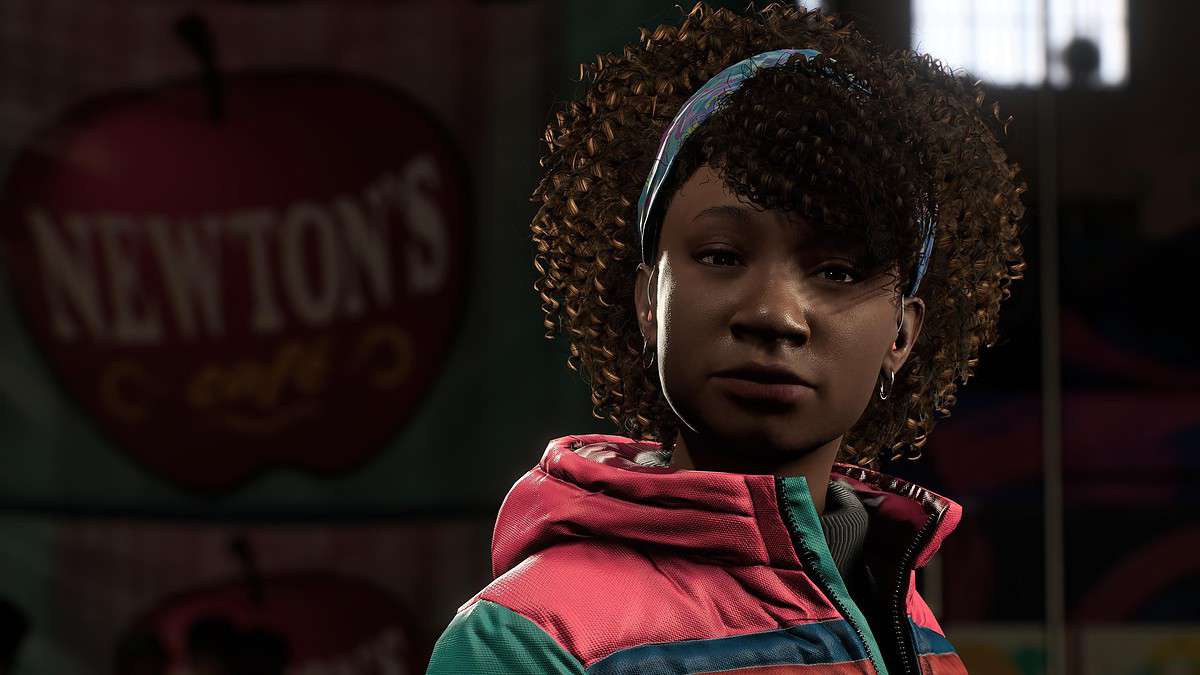 Marvel's Spider-Man 2 features an option side mission called Graffiti Trouble. The mission allows players to play as Hailey Cooper. If you're still getting familiar with the character, Hailey is from Harlem, New York. She first appeared in Marvel's Spider-Man: Miles Morales and eventually became Miles' love interest in Marvel's Spider-Man 2.
She is a street artist living near Miles Morales. The critical characteristic of the character is that she is deaf and mute. As a consequence of her disabilities, she is proficient in sign language. Miles communicates with her in sign language.
RELATED: Marvel's Spider-Man 2 Fulfils Batman: Arkham's Potential – And Proves WB Games Messed Up
The Mission
The feature of this side-mission with Hailey is that the gameplay becomes silent to mimic Hailey's experience. The muted audio is in effect as you play the character as she spray-paints murals. This state of play had some fans in an uproar. They felt that muted sound made the mission boring and pointless. One online comment by @SimonNicoll1 sums up the anger of many players,
"They're doing this s**t…AGAIN? Did they not listen to the complaints the first time? 'We interrupt your cool superhero action game to give you the thrilling experience of…a day in the life of a graffiti artist deaf person with no superpowers."
Other more benevolent players commented that the side mission with Hailey isn't compulsory; it's optional. They also drew attention to Spider-Man's calling card, 'your friendly neighbourhood Spider-Man', as a rebuke to complainers. The side-mission to them represents Spider-Man's values: a superhero in touch with his community who helps and assists everyone.
RELATED: Gartic Phone: What Is It And How Do You Play?
Hailey Cooper Needs Her Own Proper DLC Game
Hailey haters might be upset with the character. Unfortunately, the game under-utilized her and didn't allow her to reach her full potential like it did with MJ. Mary Jane's stealth missions make her a worthwhile addition to the game, not just a boring side character. MJ's excursions and upgraded fighting and shooting skills add more fun to the game. If you become tired or bored with Peter or Miles, you can quickly turn to MJ for some side action.
Hailey needs the MJ treatment. A Marvel's Spider-Man 2 DLC update featuring better side missions similar to MJ's would significantly redeem the character and make her more acceptable to fans.
RELATED: Review: Cricket 24 Is One Of The Worst Games of 2023
TL;DR
Marvel's Spider-Man 2 side character, Hailey Cooper, received flak from some fans, who felt her side mission could have been more exciting.
When playing as Hailey, the gameplay is muted to mimic Hailey, who is deaf and mute; some players didn't enjoy this feature.
Insomniac Games should give Hailey a DLC update and let her have side missions like MJ's in Marvel's Spider-Man 2.
What do you think? Is Hailey Cooper's Graffiti Trouble side mission in Marvel's Spider-Man 2 boring? Should players have a Marvel's Spider-Man 2 DLC game for Hailey?