As the new Doctor Strange in the Multiverse of Madness trailer shows, it's time… The X-Men are coming to the MCU.
The billionaire acquisition of 20th Century Studios by Disney pretty much guaranteed that the Marvel Cinematic Universe would be getting bigger than ever. Even though some characters that were conspicuously absent from the main cinematic universe have been slowly making their way into the MCU in recent films, there's still one particular team that has been eagerly awaited by fans to finally get together with the rest of the Avengers.
The X-Men is one of Marvel's most important superhero teams, frequently being front and centre in most comic book crossover events over the years. Events like House of M and Schism are among the finest comics Marvel has ever published, and the live-action adaptations of the X-Men are generally well-received by critics and fans alike.
Now that Disney finally has access to the X-Men (including our favourites like Cyclops, Wolverine, Jean Grey, Storm, Beast, Rogue, Iceman and the rest), it's just a matter of time before we see the team crossing paths with some of the most popular heroes (including Captain Marvel, Spider-Man and Hulk) in the Marvel movies. What's more is that Marvel fans might be very close to getting to see the X-Men joining the MCU, and it's all thanks to an upcoming film that might change things for the entire Marvel Universe for good.
Doctor Strange in the Multiverse of Madness Multiversal Crossing
Things are about to change in the status quo of the MCU. Tom Holland's Spider-Man: No Way Home opened the possibility for multiple universes to coexist in this cinematic universe, merging together multiple versions of the same character from across the decades – and even franchises.
The long-awaited Doctor Strange in the Multiverse of Madness has fans theorizing about the possibilities for the mainline MCU after the events of the Sam Raimi-directed film.
As far as we know, for now, the movie revolves around the consequences of Doctor Strange's opening of the multiversal portals in No Way Home, coupled with the path to villainy that has been luring Wanda Maximoff (Elizabeth Olsen's The Scarlet Witch) ever since WandaVision.
Some new characters are also set to make their MCU debut starting with Multiverse of Madness. America Chavez is one of the pivotal characters that will come out of this film, and there's also the possibility that we'll get a version of the Illuminati in this Doctor Strange (Benedict Cumberbatch) adventure.
The Illuminati is another super team that has some of Marvel's most powerful characters among its ranks. Not only are Reed Richards (Mister Fantastic), Captain America and Iron Man long-time members of the group, but professor Charles Xavier himself has also worked as the leader of the group from time to time.
X-Men Possible MCU Futures
One of the coolest parts about the latest Doctor Strange 2: Multiverse of Madness trailer is the myriad of cleverly disguised Easter eggs and teasers that are sprinkled all throughout the teaser. One key moment of the trailer comes when it seems like Patrick Stewart's Professor Xavier speaks with Doctor Strange and alternate-reality Ultron robots appear in what might be the Illuminati's headquarters.
Logically, seeing the Fox Universe's Xavier appear in the MCU would certainly mean that the mutants – at least in this alternate universe or parallel universe – are real. After all, Disney Plus' WandaVision TV show has already brought the possibility of mutants existing in the MCU (with Evan Peters' Pietro Maximoff / Ralph Bohner / Quicksilver showing up), so it's not too out of the question to see Professor Xavier return as the headmaster of the X-Men in the mainline cinematic universe.
Of course, as we've learned over the years, Marvel trailers are not always what they seem: some characters and plot points have been altered in the past to avoid spoilers, but it would be too weird to include Sir Patrick Stewart's beloved character in a trailer and not have him in the final cut of the movie.
A new generation of X-Men might be just around the corner, and the ever-expanding MCU movies are now more than ready to welcome them and their mutant powers with open arms. The future of the MCU is definitely exciting, and the introduction of mutants (even if they are the Fox mutants) adds to the excitement.
8 Ways To Introduce X-Men, Fantastic Four & More Into The MCU
"We're not thinking about it." That was the comment made in 2018 by Marvel Studios head Kevin Feige, when asked about the X-Men, the Fantastic Four and other previously unavailable characters being added to the MCU. Granted, he made a valid point that there was still lots of paperwork to be done and the MCU's film schedule was pretty busy at the time. But now that some time has passed… Could Fox's superheroes finally be joining the Marvel Cinematic Universe?
Disney's re-acquisition of these characters is something fans – and business executives too – have been dreaming of for years. It's the golden opportunity everybody's been waiting for. The minute Spider-Man got a hall pass from Sony allowing him to enter the MCU, he showed up in Civil War to wow the audiences. How could Marvel Studios not even consider making that sort of on-screen impact again?
Well, over the years, fans have had many ideas and theories about how the worlds would combine. Here are a few of ours…
1. Mister Fantastic / Reed Richards
The Movie to do it in? An Ant-Man sequel
How? A tag scene at the end of the next Ant-Man movie, Ant-Man and the Wasp: Quantumania.
Scott Lang, excited from his latest journey to the quantum realm, bursts in on Henry Pym in his study. Pym, as usual, pays him little attention because he's entertaining a guest: an old friend and colleague who has recently returned from a doomed space expedition. A voice calls out, complaining "Quantum Realm? Oh for… Henry, when we discovered it, I thought we agreed that it should be called the Microverse!" Pym's guest is revealed to be none other than Reed Richards, who takes an interest in Scott Lang and suggests that he should stop by the Baxter Building sometime and meet his "fantastic" team…
Why? The trick to introducing the Fantastic Four is to not reveal them directly. It only takes one, and the introduction of Reed Richards in an Ant-Man film would make perfect sense given the working association of Reed and Pym in the comics. It helps that Scott Lang spent a while as an unofficial member of the Fantastic Four in the comics years ago as well. Given the Quantum Realm/Microverse link too, it would be natural and would lead to a proper Fantastic Four film.
2. Old Man Logan / Wolverine
The Movie to do it in? Any film starring the Hulk
How? Any Hulk appearance is pretty much a guarantee of him going on a rampage. The Hulk, involved in a fight, is sent smashing through a bar. The patrons all scatter except for one man, concealed by shadows, who just wanted to finish his drink in peace. The man eyes up the Hulk warily, making a fist. SNIKT! His claws suddenly extend and, in the blink of an eye, he's on the Hulk and taking swipes at him. It's then that we see the man properly…
Not Wolverine, but instead Old Man Logan – Hugh Jackman's Wolverine.
Why? Of all the introductions of characters in comic books, fans responded to Wolverine's like almost no other. This would be a perfect reference to his first appearance back in the Incredible Hulk comic series, where the ol' canucklehead took on both the green goliath and Wendigo. The Hulk and Wolverine became the best of frenemies after that, and if ever there's a right way to introduce Wolvie, it's by a homage to that. Plus, while Jackman has stated his retirement from playing Wolverine, he's also gone on record that he would return if it meant crossing over with the Avengers.
While the role of Wolverine is probably already being re-cast, there's no reason why Old Man Logan can't exist too and Hugh Jackman wouldn't be treading on anybody's toes. You can't have the X-Men in the MCU without this popular character.
3. Storm
The movie to do it in? A Black Panther sequel
How? T'Challa may be the king of Wakanda, but perhaps it's time to meet the woman who will be his queen? With Chadwick Boseman's Black Panther absent from the sequel film, it might be a good time to introduce the other woman closest to him, a mutant by the name of Ororo.
Why? While it would only be the name-dropping of Ororo Munroe – better known to X-Men fans as Storm – it would help to fill in some of T'Challa's personal history without having to show him. T'Challa and Storm have a shared history in comic books stemming from childhood friendship to their eventual marriage and divorce, so where better to have her first appear?
4. Galactus and the Silver Surfer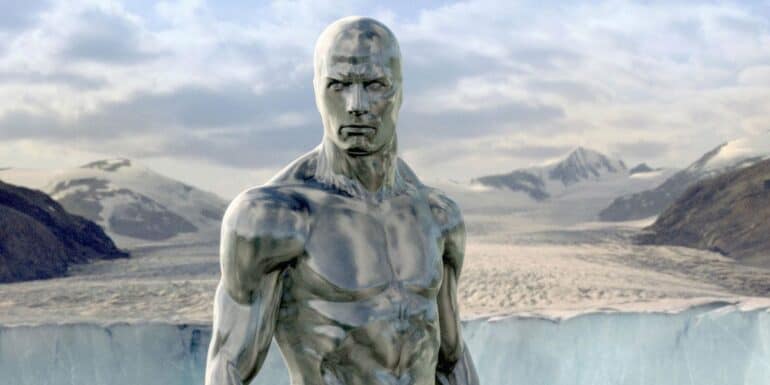 The movie to do it in? Guardians of the Galaxy vol. 3
How? In a tag scene, our heroes fly through space in the Milano, having won another glorious battle… until something appears on the monitor. Rocket Raccoon looks at the screen, confused, and asks what the hell it is that they're seeing. Star-Lord looks out of the cockpit window and spots the Silver Surfer riding past them, making the comment that the guy is in a real hurry. We cut to the planet where the Watchers were gathered in the previous film, and the Watchers look up as a familiar shadow spreads across their world. The shadow of Galactus…
Why? If you're a fan of Marvel comic books then you'll know that Thanos really isn't the heavy-hitting cosmic entity of choice to be the ultimate threat. The mad Titan is almost nothing compared to the devourer of worlds that is Galactus. Granted, Galactus isn't technically a villain but he's still more imposing than a purple guy sitting on a chair. Where Galactus goes, the Silver Surfer is usually nearby and their cosmic nature makes a Guardians of the Galaxy film the ideal spot for them to first appear. With a callback to the Watchers, it would be the proper sense of oncoming doom the MCU needs. Speaking of which…
5. Doctor Doom
The movie to do it in? Doctor Strange in the Multiverse of Madness
How? A tag scene in a Doctor Strange film.
Strange, on one of his mystical quests of Tibet, finds a destroyed village and summons the spirits of the monks who lived there to tell him what happened. They relate an incredible and tragic story, one of a man who was exiled from his homeland and who sought revenge on the Devil Mephisto itself. Like Strange, this man was both a doctor, scientist and mystic, and crafted himself a suit of armour whilst also studying the mystic arts. This man now seeks the Eye of Agamotto and other magical relics to further his quest. Before the ghosts of the monks disappear, Doctor Strange asks for the name of the man. Their response is one word: Doom…
Why? Doctor Doom hasn't fared well in the films over at Fox, and his shown abilities have been a grab-bag of powers. Likewise, one of the biggest complaints of MCU films has been that their villains are disappointingly underwhelming. It's time to get back to basics and make him the powerhouse he should be. By going back to the character's comic book roots, Doctor Doom in the MCU could set everything straight. He's more than just some guy in a metal suit of armour, his powers are also mystical in nature and it's inevitable that he would overlap with Doctor Strange. By revealing some of his complex backstory right off the bat, it would show that there's more to him than meets the eye.
6. Deadpool
The movie to do it in? Doctor Strange in the Multiverse of Madness
How? At the end of Deadpool 2, we see The Merc With The Mouth travelling to different timelines (or an alternate timeline or different periods in time) to prevent certain things from happening. This includes visiting Ryan Reynolds as he reads the script for Green Lantern and, of course, killing the alternate version of himself. Could it be that Deadpool gets into trouble with the Time Keepers or the Illuminati? It would be funny to see the character in prison in Doctor Strange in the Multiverse of Madness for his time travelling crimes.
Why? Jumping right into the deep end by making Deadpool a major player in the main film would be a huge mistake. Besides, it would be almost out of character for him to care about the MCU, and all that's needed is a brief moment to let us know his status. It isn't that he can't hook up with the MCU at a later point, but his first appearance should be completely apathetic to the cause.
Plus, Deadpool 3 is coming!
MCU's X-Men: Recasting Professor Xavier's Mutants
Undoubtedly, moviegoers and comic book fans are excited to see how Marvel's live-action version of the characters differ from what Fox did. While Fox certainly provided us with some fantastic castings and movies, the MCU will probably hit the reboot button and choose new actors for the parts.
Here are our picks for some of the major X-Men parts in the MCU:
1. Ralph Fiennes – Charles Xavier
Look, there's no denying that Ralph Fiennes could play a rubbish bag and still deliver a phenomenal performance. Much like James McAvoy and Patrick Stewart, there's a vulnerability to his acting style that could bode well if he's selected to portray Charles Xavier.
Of course, there's also that rumour regarding Breaking Bad's Giancarlo Esposito as the MCU's Professor X.
2. Sonequa Martin-Green – Storm
Ever since Sonequa Martin-Green appeared in The Walking Dead, she's been linked with a variety of high-profile roles. Whether you like Star Trek: Discovery or not, she's proven she can lead a team (see: X-Men Gold) and handle the screen like it's her own. Cast her as Storm now!
3. Scott Eastwood – Cyclops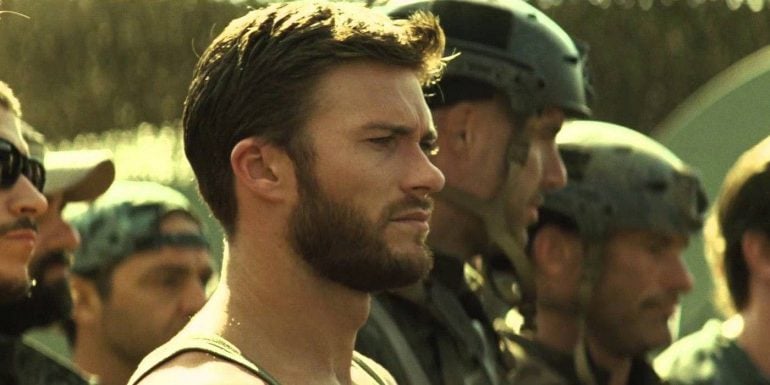 After Scott Eastwood was horribly wasted in Suicide Squad, there's a chance he could want another shot at a comic book movie redemption. Well, not only does he look like Cyclops, but this could also be his opportunity to cement himself in the big leagues.
4. Shia LaBeouf – Gambit
Let's be honest here: Shia LaBeouf is an immensely talented actor. He picks up a bad wrap because of his past behaviour, but he's worked hard to remedy his behaviour. For Gambit, you need someone with a little arrogance, some vulnerability and a whole lot of attitude. Isn't that LaBeouf in a nutshell?
Another great option for the X-Men's Gambit in the MCU is Chris Pine.
5. Logan Marshall-Green – Wolverine
Most fans would've loved to see Tom Hardy as the new Wolverine. Unfortunately, he's portraying Venom and unlikely to swap roles anytime soon. Yet, there's another option: Logan Marshall-Green, i.e. Hardy's doppelganger. The best part? He's actually a damn talented actor in his own right.
The other great Wolverine option, of course, is Daniel Radcliffe.
6. Alexandra Daddario – Rogue
Think of the one actress who looks exactly like Rogue from the Marvel Comics Universe. If Alexandra Daddario didn't come to mind instantly, you need to get your head checked. She's bound for Marvel or DC—it's inevitable, really.
7. Daniel Craig – Magneto
There are many people who'd love to cast Daniel Craig as Professor X. After having played James Bond for so long, however, it's likely that Craig would love nothing more than to sink his teeth into a complex role like Magneto. It just makes sense.
The X-Men's Storm in the MCU
Halle Berry Wants to Return
Halle Berry has revealed she would love to return to her role as Storm in the Marvel Cinematic Universe.
With Disney's acquisition of Fox, few Marvel Comics properties are now outside of the ever-expanding reach of the Marvel Cinematic Universe. One superhero team that has been conspicuously absent from the MCU so far is the X-Men; however, that might soon change, as the Mutants are set to make a return to Disney's cinematic universe sometime in the near future.
Even if they haven't appeared in the MCU, that doesn't mean the X-Men have been entirely absent from the big screen. On the contrary, the newest saga portraying a younger generation of Mutants has enjoyed some decent success, even if Dark Phoenix meant the final nail for the franchise. Starting with 2016's X-Men: Apocalypse, Storm, one of the original X-Men, has been portrayed by Alexandra Shipp.
However, fans of the early 2000s trilogy of X-Men films will always remember Halle Berry as the original Storm. Her portrayal gave the character a certain air of royalty that's perfectly aligned with Storm's character in the comics. Being one of the most recognizable members of the X-Men also means that Storm might be coming soon to the MCU.
Return of the Queen
Even though there haven't been any new X-Men films announced for the MCU, Disney has made it clear that they wish to continue the Mutant legacy in their cinematic universe. Not only will the 90s animated series get a proper continuation, but there's also a major push to include popular Mutants like Deadpool into the larger MCU.
Halle Berry has recently voiced her interest in returning to play Ororo Munroe, aka Storm, in the MCU. In an interview with Vanity Fair, the 55 years-old actress said that she'd be thrilled to portray Storm again in the MCU, as long as they could introduce the character in a way that would make sense.
Considering Berry's age, perhaps she could portray a more experienced version of Ororo, maybe even one that leads the rest of the X-Men. In the comics, Storm married Black Panther, becoming the Queen of Wakanda. Sadly, after Chadwick Boseman's passing, that story might not come to pass in the MCU – not without recasting one of the most emblematic characters in the entire cinematic universe, that is.
This isn't the first time Berry has returned to play the character after the ending of 2006's X-Men: The Last Stand. She made a cameo as the character in 2014's Days of Future Past.
Putting the Team Back Together
While it is very likely that the MCU will use new actors to portray the X-Men, some old faces are sure to make a comeback to help audiences familiarise themselves with the new cast.
Mutant characters like Ryan Reynolds' Deadpool are pretty much confirmed on the MCU, but what about some members of the X-Men? After all, the MCU had its own version of Quicksilver who was radically different from the one in the X-Men, and Scarlet Witch seems to be more magical than mutant in the MCU.
Another fan favourite mutant character whose actor has sadly confirmed he wouldn't return to play the character is Wolverine. Hugh Jackman has made it clear that he's through playing the immortal character – and frankly, it's almost impossible to imagine anyone else playing Wolverine.
We really hope to see Halle Berry return as a guide for the new generation of X-men coming to the MCU. Maybe it's not too late to see her as the new sovereign of Wakanda, a role that would be amazing for a talented actress like Halle Berry.
Also, it's not such a bad idea to use the original actors from Fox's X-Men franchise to introduce the new ones.
Of course, Halle Berry isn't the only one fighting for the role of Storm in the MCU.
Beyoncé Rumoured For X-Men's Storm in the MCU
Beyoncé has cemented her place in pop culture with her award-winning music and iconic performances. And according to the internet, she's adding another element of awesomeness to her resume. She might be playing the weather-controlling mutant, Storm.
When rumours of the singer being "in talks" with Marvel to work on Black Panther 2 started to make the rounds, fans were dying to know if Queen B will be cast as a superhero, or if she's going to contribute musically.
Unfortunately for Beyoncé fans, there's a good possibility that neither option is true.
As it turns out, the source of the news is The Sun, a British tabloid known for bending the truth just a little.
The report claims that the singer has signed a $100 million, three-project deal with Disney.
An unnamed source was quoted, saying…
"Beyoncé has become a major player for Disney and is the perfect fit for their brand. She's worked on a number of projects for them, including voicing Nala in the reboot of The Lion King, and now they're keen to secure her for more projects. Disney has put forward a deal worth around £80million [$100 million], which will secure Beyoncé for three major projects, including the Black Panther sequel."
Fansites, forums and blogs went on to share the story and social media did the rest.
It's worth noting that Matt Donnelly (a journalist at Variety) refuted the reports on social media, with this tweet…
While any sort of collaboration seems unlikely right now, it wouldn't be too much of a stretch if the singer signed with the studio. Beyoncé has worked on Disney's live-action The Lion King, lending her voice to Nala and contributing Spirit to the movie's soundtrack.
Janelle Monáe Wants To Play Storm In The MCU's Black Panther 2
One of the names that have been circling MCU forums on the internet for a while is Janelle Monáe. For every mention that Beyoncé would make a great Storm, there is an argument that the American singer, songwriter, rapper, and actress Janelle Monáe would be better X-Men casting in the MCU.
As the Marvel Cinematic Universe enters Phase 4, the franchise is heading an exciting new direction. We've already had many confirmed sequels and the arrival of new characters, like The Eternals and Shang-Chi. Then, there is also the possibility that Fox's X-Men character could appear or cameo in upcoming MCU films.
While there haven't been any official announcements regarding the X-Men mutants joining the cinematic universe yet, fans and actors are already making suggestions for roles. One fan, the multi-talented Janelle Monáe, has her sites set on playing the iconic X-Men weather-manipulating superhero, Storm.
In a recent interview with Empire, Monáe confirmed her interest in playing Ororo Munroe, who comic book fans will know is also the love interest of Black Panther, aka King T'Challa.
The singer turned actress as he even admitted that she's even suggested the idea of playing the character to Ryan Coogler, the director of Marvel's 2018 hit. "I definitely have thrown it out there," Monáe said. "One of my dreams has always been to play Storm. I don't know if she comes in Black Panther, but it would be a dream to have her in it."
Throughout her career, Janelle Monáe has proven that she has the talents to be a triple threat – singing, acting, and dancing. Her performance in Hidden Figures caught the attention of critics and fans, with Monáe win numerous awards for her portrayal of Mary Jackson.
It goes without saying that the 34-year-old actress definitely has the acting chops to play a superhero.
Bryan Singer Probably Won't Touch Another X-Men Movie
The last few years have been hell for Bryan Singer, the director best known for the X-Men series of films. First, he was fired from the Queen biopic Bohemian Rhapsody by 20th Century Fox for failing to return to the set after the Thanksgiving holiday and now he is being sued for allegedly raping a 17-year-old boy during a party 14 years ago. What's more, the Superman Returns director has fired back at Fox and probably damaged his relationship with the studio forever.
Bryan Singer first made a name for himself in Hollywood by directing 1995's neo-noir film The Usual Suspects, which earned Kevin Spacey a Best Supporting Actor Oscar win at the time. Fascinated by the analogies of prejudice and discrimination the comic book stories told, Singer soon took control of 20th Century Fox's X-Men franchise, directing and writing the first film in 2000.
Although he has openly confessed that he is not a comic book fan (he never read the X-Men comics), he has always had his hand in the X-Men pie, either as a director or sitting in as a producer for the franchise (on films like X-Men: First Class), which has since spawned nine sequels and spin-off films. Now, after ten films, which Fox has made a whopping US$4.9 billion off of, that working relationship is now no more. Singer's reign on the X-Men franchise has come to a screeching halt.
Following the alleged erratic behaviour of the director, including arguments with Rami Malek, 20th Century Fox announced that Bryan will no longer helm Bohemian Rhapsody and will be replaced with director Dexter Fletcher. Not long after he fired back by releasing a statement about the widespread rumours. Here's his full statement:
Bohemian Rhapsody is a passion project of mine. With fewer than three weeks to shoot remaining, I asked Fox for some time off so I could return to the U.S. to deal with pressing health matters concerning one of my parents. This was a very taxing experience, which ultimately took a serious toll on my own health. Unfortunately, the studio was unwilling to accommodate me and terminated my services. This was not my decision and it was beyond my control.
Rumours that my unexpected departure from the film was sparked by a dispute I had with Rami Malek are not true. While, at times, we did have creative differences on set, Rami and I successfully put those differences behind us and continued to work on the film together until just prior to Thanksgiving. I wanted nothing more than to be able to finish this project and help honour the legacy of Freddie Mercury and Queen, but Fox would not permit me to do so because I needed to temporarily put my health, and the health of my loved ones, first.
While it still remains a he-said-she-said, Singer's woes were only beginning. Just days later, he was accused of sexual assault for the second (possibly third) time in his career.
Whether the accusations prove true or not, the chances are that he'll probably never direct an X-Men film (or be involved in any of the X-Men stories) again. With Disney looking at purchasing Fox's television and film divisions, Marvel will probably look at bringing the X-Men characters under the MCU umbrella. That said, Singer's return is highly unlikely. Forget the black leather suits, we might finally get the bright yellow spandex.
Joss Whedon Should Direct The MCU's X-Men Film
So, the next question is, who'll direct the first X-Men movie in the MCU?
The prime candidate could be a name familiar to Feige and the rest of Marvel Studios: Joss Whedon, the director of 2012's The Avengers and 2015's Avengers: Age of Ultron.
Whedon's popularity might be at an all-time low due to his part in 2017's Justice League; however, it's important to note his stitch job was ordered by Warner Bros. and he had less than six months to overhaul an entire film. This shouldn't take away from his previous work and seemingly doing the impossible in bringing the Avengers to the big screen.
While the Russos are the darlings of the MCU because of their four films (Captain America: The Winter Soldier, Captain America: Civil War, Avengers: Infinity War and Avengers: Endgame), none of this would've been possible if Whedon hadn't laid the groundwork for what followed his tenure. If his Avengers movie had turned into Justice League, it's unlikely Phase 4 would even be a discussion at this point…
In terms of the X-Men, Whedon is a certified fan, having revealed that Kitty Pryde served as the inspiration for Buffy the Vampire Slayer. He also contributed to an early script of 2000's X-Men, but his most notable X-work came in the form of the Astonishing X-Men comic book series.
"That was the nerd fantasy fulfilled. I don't feel like I ever have to have another one like that," Whedon told Wired. "Just being able to bring back Kitty Pryde, to give Kitty a journey. Kitty was the mother of Buffy, as much as anybody."
Whedon wrote the first 24 issues of the series that received critical and fan acclaim. The X-Men is often noted for blurring continuities and having a timeline that no one understands, yet Whedon simplified it into a story that anyone could pick up and enjoy—whether you were an old or new fan.
The MCU's X-Men will require a fresh angle to differentiate them from everything established in the Fox films and this is where Whedon could step in. His run on Astonishing X-Men is still remembered as one of the best in recent times, showing evidence that he has good and innovative ideas for where the X-Men can go. As a filmmaker, he has the tools needed to "reboot" the team and integrate them into the MCU.
Unfortunately, it's unlikely that Whedon will want to tackle such a massive project for the MCU again after Avengers: Age of Ultron or the recent scandals regarding his set behaviour on Justice League. Plus, he revealed that Age of Ultron was a source of major stress for him and resulted in him leaving the franchise for good.
Then again, maybe time does heal all wounds and Whedon would consider tackling the X-Men for Marvel Studios.
Are You Excited for X-Men Movies Set in the MCU?
Fans don't need another X-Men origin story (or another New Mutants for that matter). We should all be familiar with the history of the X-Men by now. By introducing the X-Men in different ways, Marvel can keep the characters' journey very interesting. Plus, the X-Men are known to time travel (they did so on a number of occasions in the animated series and the comic books). It just makes sense for them to do so in order to be introduced to the MCU. By bringing the Fox X-Men into the fold and blending the stories, we could have something very special.
And who knows who will show up in Doctor Strange 2? We could see Michael Fassbender return as Magneto. We could see Rose Byrne's Moira MacTaggert. Heck, we could even see Black Widow return in the film. Anything is possible.
We can't wait for the Uncanny X-Men to join the MCU.