In Mark Waid's History of the Marvel Universe #3, Marvel has finally officially revealed who the most powerful mutant in the universe is. And no it's not Wolverine, Jean Grey or Professor X. It's Franklin Richards.
The revelation comes from Galactus, who should be considered a reliable source considering his cosmic awareness. It seems the Devourer of Worlds believes that Franklin Richards, a mutant beyond Omega-Level, deserves the honour of being titled the most powerful mutant of all time.
Of course, this shouldn't come as a big surprise to comic book fans. Franklin Richards has long been considered one of the most powerful beings in the Marvel universe.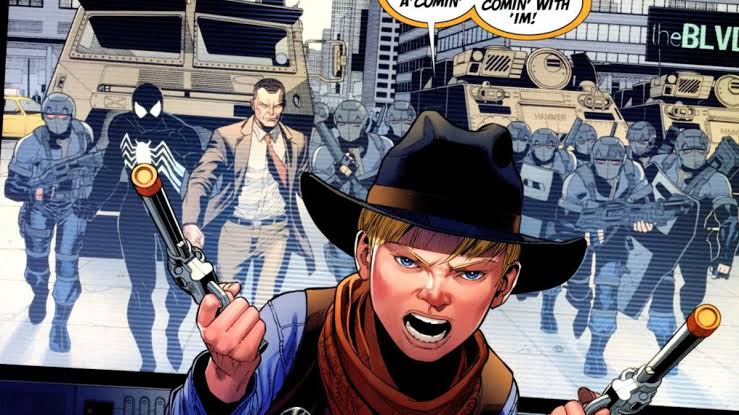 Over the years, several cosmic entities, including Galactus, Eternity, Infinity, Omniversal Guardian Roma and Omniversal Majestrix Opal Luna Saturnyne, have described Richards as a "being whom the Celestials felt was on par with themselves" and the most powerful mutant of all time.
The son of Mister Fantastic and the Invisible Woman of the Fantastic Four, Franklin Richards, who grows up to join the X-Men, possesses the power to warp reality and make his thoughts come to fruition. Created by Stan Lee and Jack Kirby, the character first appeared in Fantastic Four Annual #6 way back in November 1968.
Unlike Scarlet Witch, Franklin Richards' powers manifested when he was very young and continued to grow at an incredible rate. Over the years, he has managed to create entire universes and protect Earth from cosmic threats. There are even some fans who are convinced that Franklin Richards actually controls the entirety of the Marvel Universe.
So there you have it. Hopefully, we can now all agree and end the debate once and for all. Franklin Richards is the most powerful mutant in the Marvel Universe.
The History of the Marvel Universe #3 series chronicles the history of the Marvel worlds, from the Big Bang to the twilight of existence, attempting to answer some of the important questions fans have had over the years. The final issue (#6) released on December 18, 2019.