Get the kids in on family movie night with any of these 12 best kids' movies. Guaranteed to be fun for everyone, these films are the perfect way to enjoy quality family time this weekend!
RELATED: The 21 Best Cartoon Movies to Watch on Netflix Right Now
On nights when the whole family would like to spend some time together, it can be challenging to find a great movie that the older kids and parents can enjoy alongside the younger ones. Although it may be an animated film, you will be happy to find that it can still deal with the heavier subject matter while holding a positive message. And with the new generation of little kids, there are family-friendly movies that tell a coming-of-age story or just a feel-good film that teaches young kids the meaning of true love. So, if you are looking for a great kids' movie that is perfect for the entire family, you have come to the right place.
If you are looking for what to watch for your next family movie night, you have come to the right place. This article will look at twelve of the best kids' movies of all time; whether it be an original story or based on a book series, it will all fall into the category of a great family film. In addition, the list will include a mixture of live-action and animated movies that are a must-see for people of all ages.
So, without further do, here are twelve of the best kids' movies.
RELATED: 10 Retro Games Still Worth Playing Today
12. Minions: The Rise of Gru (2022)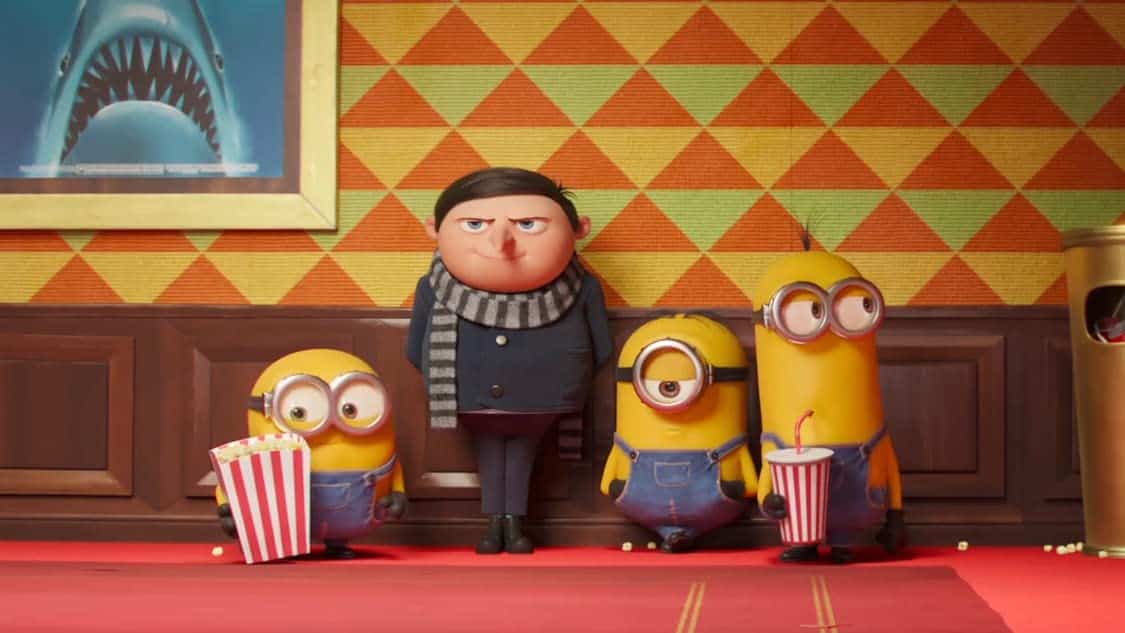 As the fifth entry in the Despicable Me film franchise and the prequel to Minions (2015), the movie does not disappoint. Directed by Kyle Balda and co-directed by Brad Ableson and Jonathan del Val, it became the fifth highest-grossing film of 2022. In addition, critics gave the movie generally positive reviews, stating that it was a much better overall story in comparison to the first film.
The film follows Gru as an 11-year-old in an attempt to become a villain. He does so by auditioning to join a team of villains called the Vicious 6. Unfortunately, his audition is a flop, but he does manage to snatch their most prized possession, the Zodiac Stone, and escape with it. This is a fun and entertaining watch that will have the whole family laughing.
11. The Angry Birds Movie (2016)
When this movie was first released, undoubtedly, many people were expecting it to be a letdown. Because how can a movie based on a mobile game possibly be entertaining? Well, this animated movie was a pleasant surprise. As the directorial debuts of Clay Kaytis and Fergal Reilly, the film ended up being a commercial success after grossing $352 million worldwide and spawning a sequel called The Angry Birds Movie 2 in 2019.
The story follows Red, an angry bird living on Bird Island. Due to his looks and short temper, he has been outcasted from the rest of the residents on the island as he sports jet-black bushy eyebrows. One day, a group of pigs randomly dock on their island, destroying Red's house in the process. They offer gifts, insisting they are peaceful, but Red grows suspicious of them, thinking they are plotting something evil. This film provides some great entertainment and twists when watching for the first time.
The Angry Birds Movie is so much fun. It's definitely one of the best kids' movies on streaming.
10. Penguins of Madagascar (2014)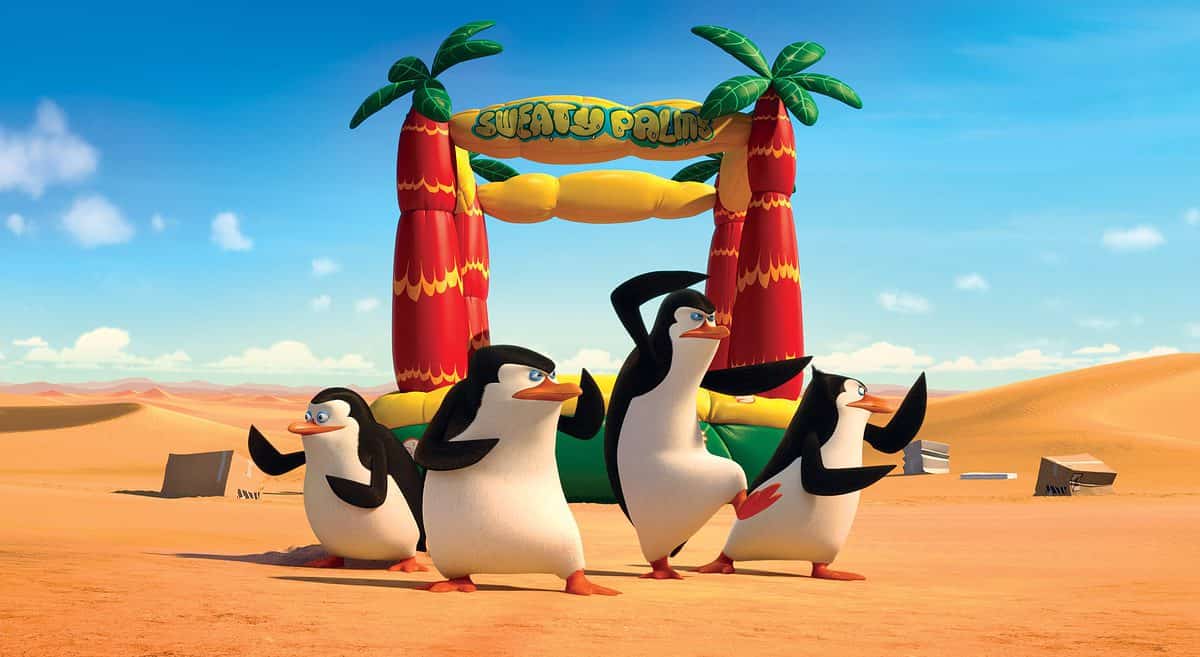 As a spin-off from the Madagascar film franchise, this movie has earned its place as one of the best movies for kids and adults. With four penguins as its main characters, who wouldn't want to sit down and give it a watch? Directed by Eric Darnell and Simon J. Smith, the film is praised for its ability to entertain children and adults, sticking to a fast-paced and action-packed sequence of events. It also includes some great humorous moments despite being targeted at children overall.
The narrative takes place directly after the events of Madagascar 3: Europe's Most Wanted (2012) and sees the penguins getting more screen time. Skipper, Kowalski, Rico and Private join forces with an intelligence agency called North Wind. They do so in order to stop Dave the octopus from capturing all penguins. He wants revenge on the flightless birds for being cute and upstaging him. The penguins never fail to disappoint when it comes to entertainment, and more of them can be seen in the Nickelodeon series of the same name.
RELATED: The 10 Best Pixar Movies You Should See Before You Die
9. The Lady and the Tramp (1955)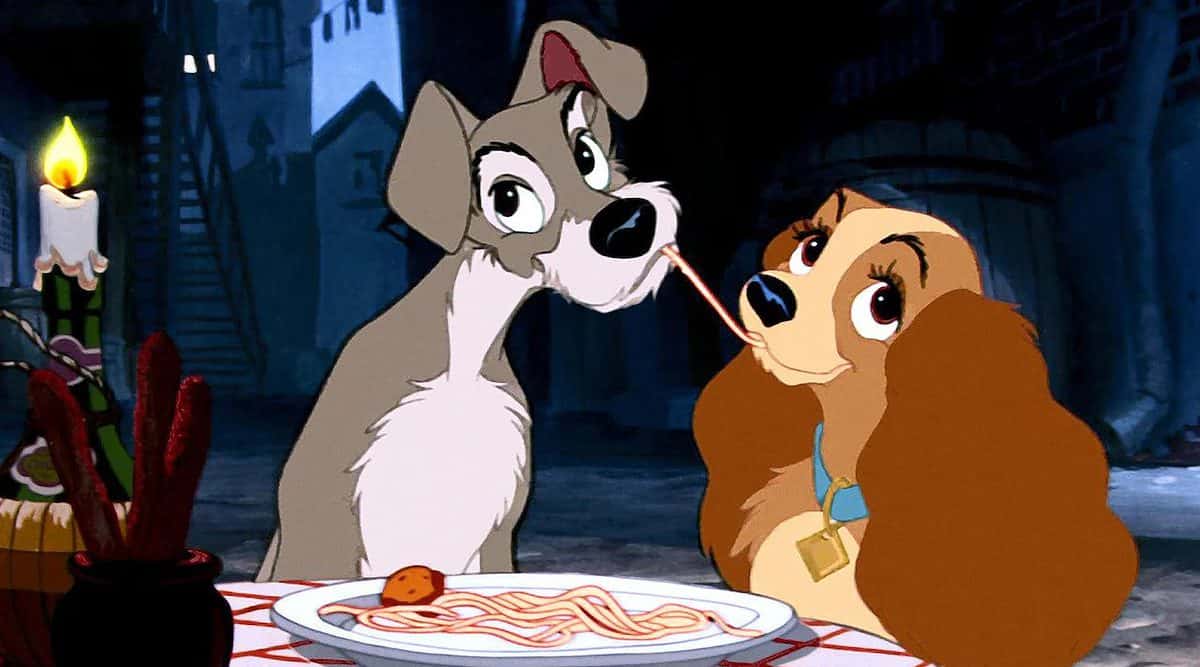 Come on, who doesn't love dogs? This is one of many classic movies that deserve its spot on this list. It is also the oldest film included on this list, having been made in the 1950s. Directed by Clyde Geronimi, Wilfred Jackson, and Hamilton Luske, this is Disney's 15th and one of the best-animated feature films. Although it received mixed reviews when it was first released, the modern reception of the movie sees it performing exceptionally well. The film later became dubbed as one of the top 100 Greatest Love Stories of All Time decided by the American Film Institute.
This romance film follows the story of Lady, a Cocker Spaniel who grows up in a wealthy family home. She is pampered as a puppy right into adulthood when her owners have a baby. This changes everything as the baby gets more attention, and her friends lead her to believe she will be replaced. This worsens when a stray dog wanders into her yard and confirms it. One day while her owners are on a trip, she runs away from the family member who was left to care for her and gets lost. She meets the stray and discovers his name is Tramp, a cynical mutt who teaches her that living on the street is not as bad as she may think. The scene where the two share spaghetti is probably one of the most famous scenes from the movie.
8. The Little Mermaid (1989)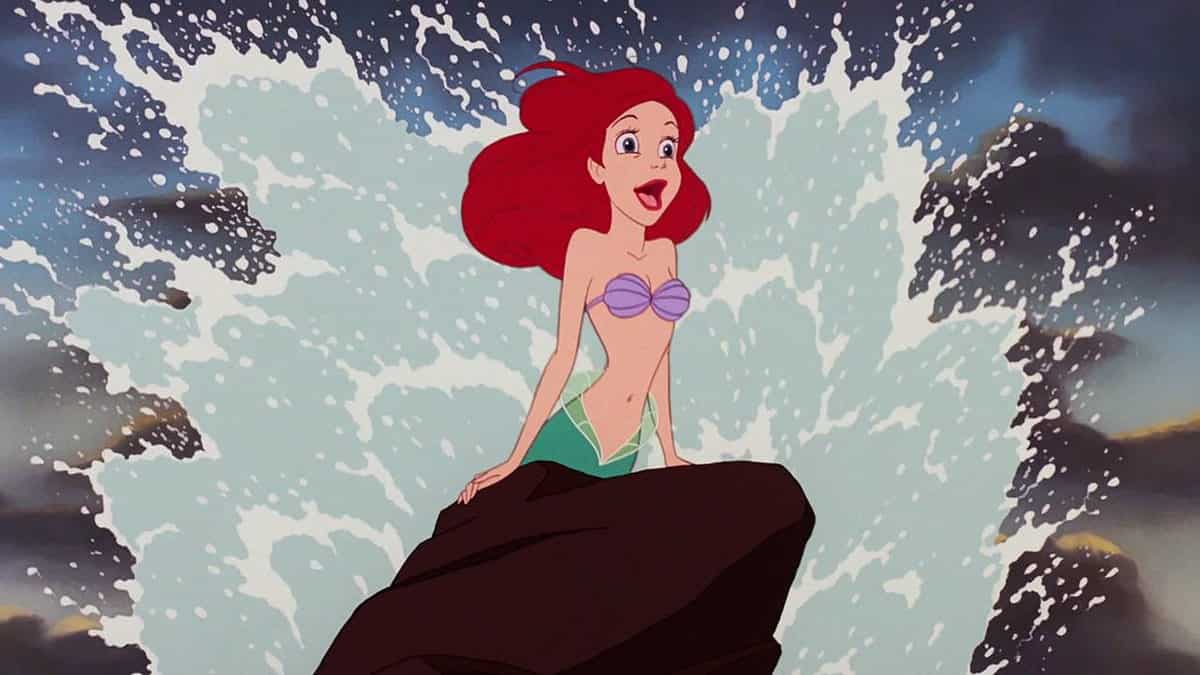 This Disney movie is based on the 1837 Danish fairy tale The Little Mermaid by Hans Christian Andersen. And as Disney's 28th animated feature film, who doesn't love a good story about a mythical creature and some singing fish? Directed by John Musker and Ron Clements, the film earned praise for its great music, with the songs being written by Alan Menken. Being a commercial success, the film not only gained recognition for its music but for its animation and characters. It won two awards for its score and songs.
If you have not yet heard about this movie, it follows the story of a 16-year-old mermaid princess named Ariel. She is obsessed with the human world and takes trips up to the surface despite her father's orders not to. Here she acquires human memorabilia, which she keeps in an underwater cave and eventually discovers Prince Eric on a ship out at sea. She falls in love with him, and in a desperate attempt to be with him and go on land, she makes a deal with an evil sea witch to become human. The film is a cute love story that features some wildly entertaining sea creatures and an incredibly cinematic battle with the sea witch mentioned above.
A live-action remake is set to release in 2023 and is directed by Rob Marshall. It stars Halle Bailey as Ariel, who looks great in the role.
7. Aladdin (1992)
Based on the Arabic folktale Aladdin from One Thousand and One Nights, it proved to be Disney's 31st animated feature. Produced and directed by John Musker and Ron Clements, the film was a commercial success and was praised, especially for Robin William's performance as the Genie. It was the highest-grossing film of that year and grossed an impressive $504 million worldwide at the box office. In fact, since the film surpassed the half-a-million-dollar threshold, it became the highest-grossing animated film of all time until 1994. The film also won multiple accolades, including two Academy Awards.
The story follows an Arabian street urchin named Aladdin in the leading role alongside his monkey companion, Abu. He runs into Princess Jasmine one day and rescues her from an angry merchant. Jafar, the film's main antagonist, has been plotting to retrieve a magical lamp from a cave that only Aladdin can enter. Upon discovering the pair, he has Aladdin arrested and taken to the cave but informs Jasmine that the boy has been executed. In a series of events, Aladdin ends up with the lamp instead and summons the Genie, who, honestly, is one of the best characters in Disney history. He uses the lamp to try and win Jasmine over, as they had formed a bond in the short time they spent together.
Disney saw the release of a live-action adaptation of the film in 2019 that featured Will Smith in the role of the Genie. Although he could not compare to Robin Williams, he brought a fresh and entertaining twist to the character. Therefore, giving the live-action a watch would also be worth it.
But 1992's Aladdin remains one of the best kids' movies of all time.
RELATED: 20 Good Movies To Watch When You're Bored
6. Wreck-It Ralph (2012)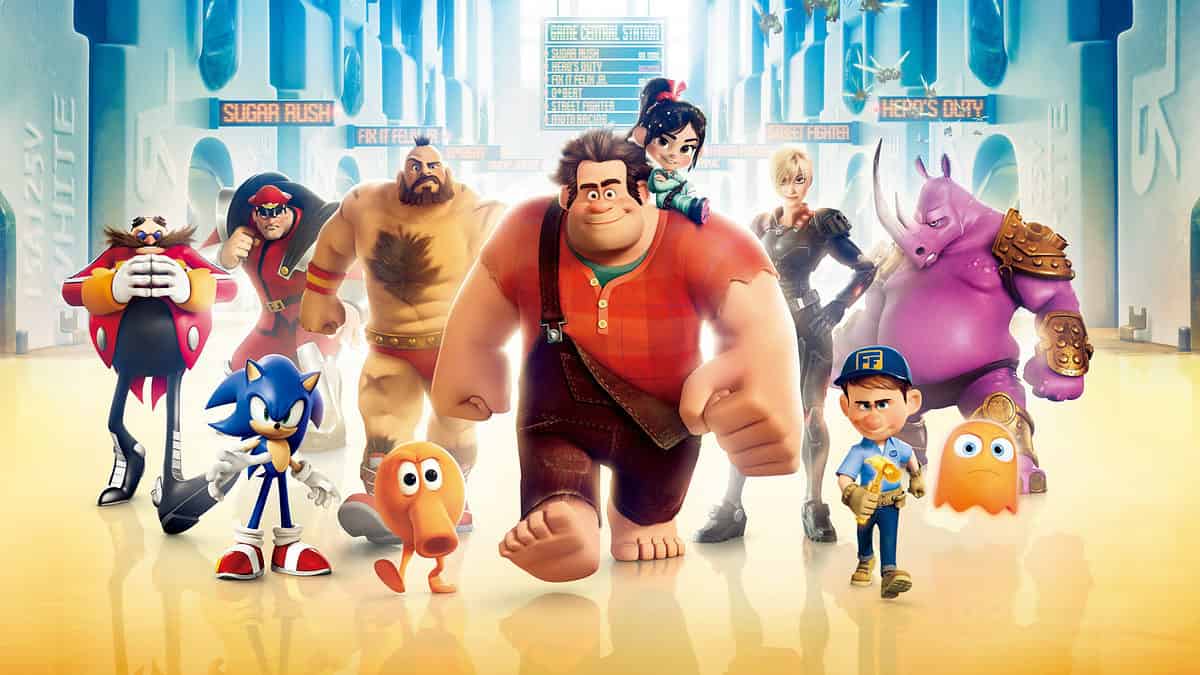 As his feature directorial debut, Rich Moore did a fantastic job bringing this project to life. The movie grossed over $496 million worldwide and saw commercial and critical success. It won the Annie Award for Best Animated Feature and numerous nominations for other awards. The film is praised for its excellent storytelling, fantastic animation and its many video game references. With a score of 87% on Rotten Tomatoes, this movie is a must-see for parents and children alike. It saw a sequel in 2018 called Ralph Breaks the Internet that continues the story of the beloved main characters.
It follows the story of an arcade-game villain named Wreck-It Ralph from a game called Fix-it Felix, Jr. He attends a support group where there are villains from other games in attendance and complains that he does not want to be labelled a bad guy. Ralph believes himself to be good and wants to be treated as such. He then hatches a plan to infiltrate a game called Hero's Duty, an FPS game wherein the player must fight giant monsters called Cy-Bugs. His goal is to win a medal to earn other game characters' respect. A series of events lands him in a game called Sugar Rush, a candy-themed racing game.
Here Ralph ends up meeting Vanellope von Schweetz, an outcast within her own game, as she possesses a glitch that allows her to teleport. Because Ralph is now in a different game, his arcade machine is marked as 'Out of Order, ' which is not good. Ralph and Vanellope team up to get him back to his original game and form a heartwarming friendship. This movie will make you laugh and it will make you cry, but it is worth the watch.
5. Home Alone (1990)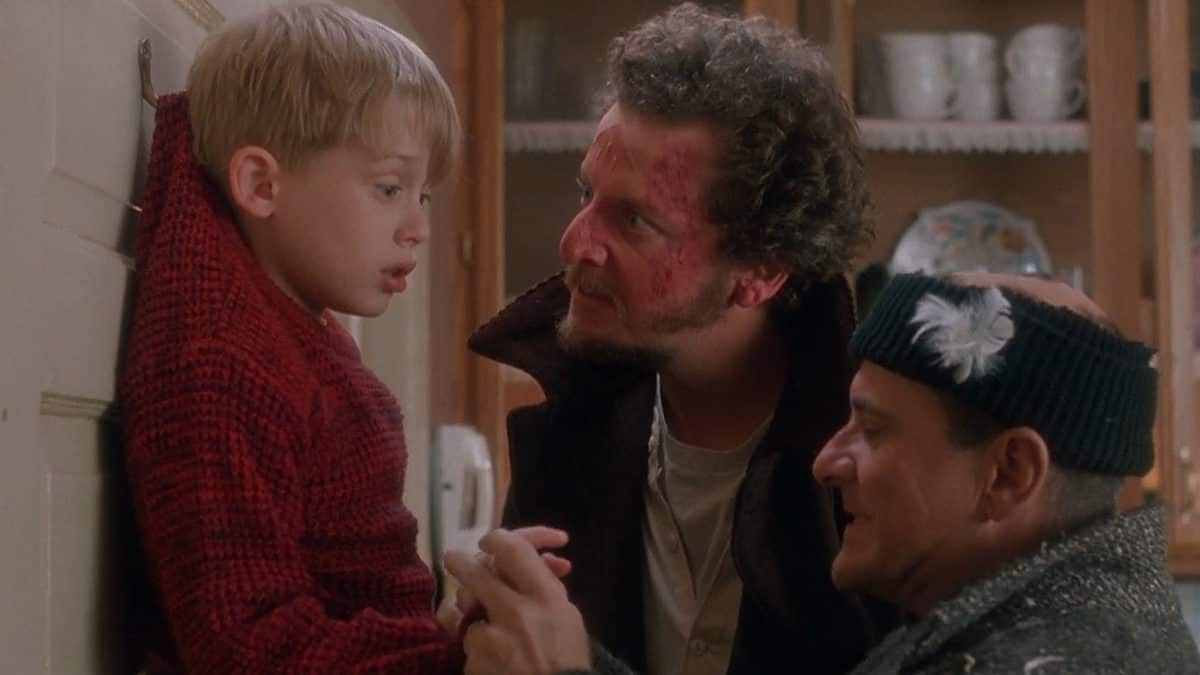 This film is perfect if you are looking for a good Christmas movie to watch with your family. Directed by Chris Columbus and written and produced by John Hughes, the film sees Macaulay Culkin as Kevin McCallister, the youngest son of the McCallister family. The film received praise and positive reviews for its acting, humour and great music. Furthermore, it was the highest-grossing live-action comedy until 2011, when the second instalment of The Hangover franchise was released. Grossing over $476.7 million worldwide, the film won multiple awards and was nominated for even more. It is still considered one of the best Christmas films to date.
The movie follows the McCallister family as they plan a Christmas vacation trip to Paris. After Kevin ruins dinner through an altercation with one of his family members, his plane ticket is accidentally disposed of. While asleep, the weather causes a significant power outage, and all the family home alarms turn off. The following day, Kevin wakes and finds his house empty. He quickly realises that his family had accidentally left him behind as they rushed to get to the airport on time. Thinking the entire family has left for the holidays, two thieves plan to break into the home to steal their belongings. It is then up to Kevin to defend his house from the burglars in a hilarious sequence of events.
4. Finding Nemo (2003)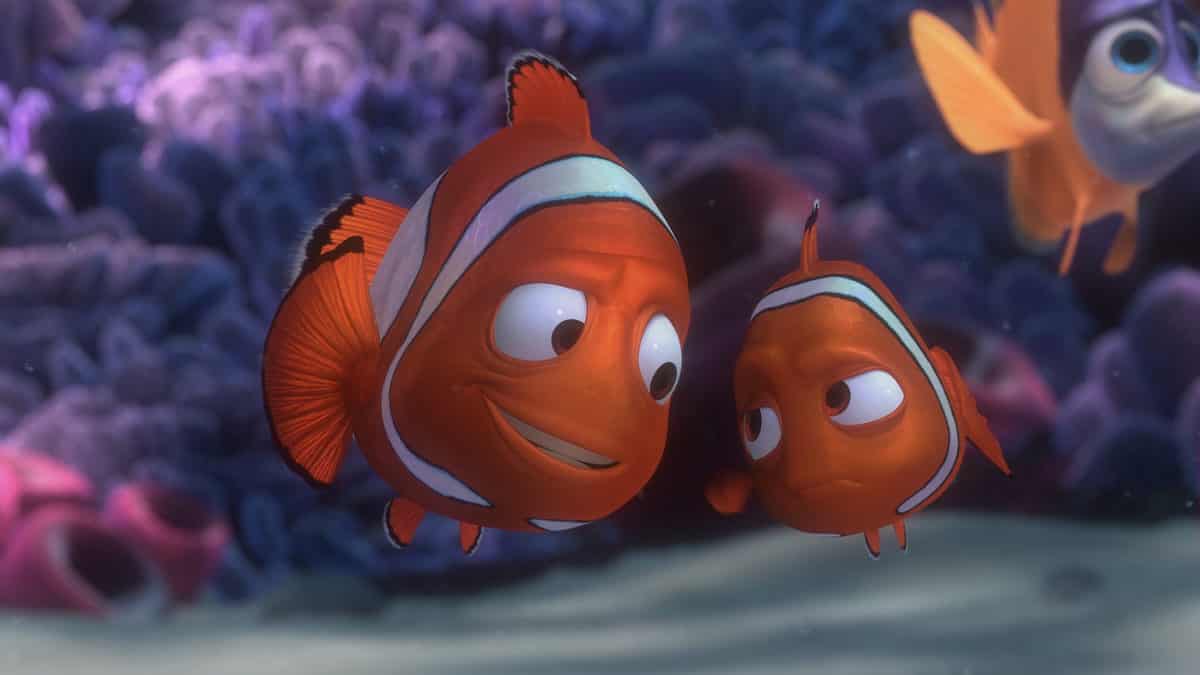 Directed by Andrew Stanton with co-direction by Lee Unkrich, this computer-animated film became the highest-grossing animated film at the time of its release. It was the first Pixar film to win an Academy Award for Best Animated Feature and ended up being the second-highest-grossing film of 2003. The movie saw widespread critical acclaim for its visual aspects and the heartbreakingly beautiful father-son bond between Nemo and his father, Marlin. The film spawned a sequel called Finding Dory in 2016 that had the forgetful blue tang as the titular character.
The film opens with one of the most terrifying and heartbreaking animated scenes to date. It shows Marlin, a clownfish, who lives in Great Barrier Reef with his partner clownfish, Coral. He leaves her and their eggs in their anemone home and upon his return, he discovers that Coral and all their eggs, save for one, have been eaten by a barracuda. Fast forward, and Nemo is now ready to go to school, but Marlin has become overprotective of him due to his traumatic experience. On top of this, Nemo has a slight disability where one fin is smaller than the other. As a result, Nemo approaches a boat out of spite for his father and gets captured. Marlin then crosses the ocean with Dory, a blue tang who suffers from short-term memory loss. It is a great watch and teaches a valuable lesson to both parents and children about safety and being overprotective.
RELATED: 8 Cartoons That Deserve A Reboot
3. Charlie and the Chocolate Factory (2005)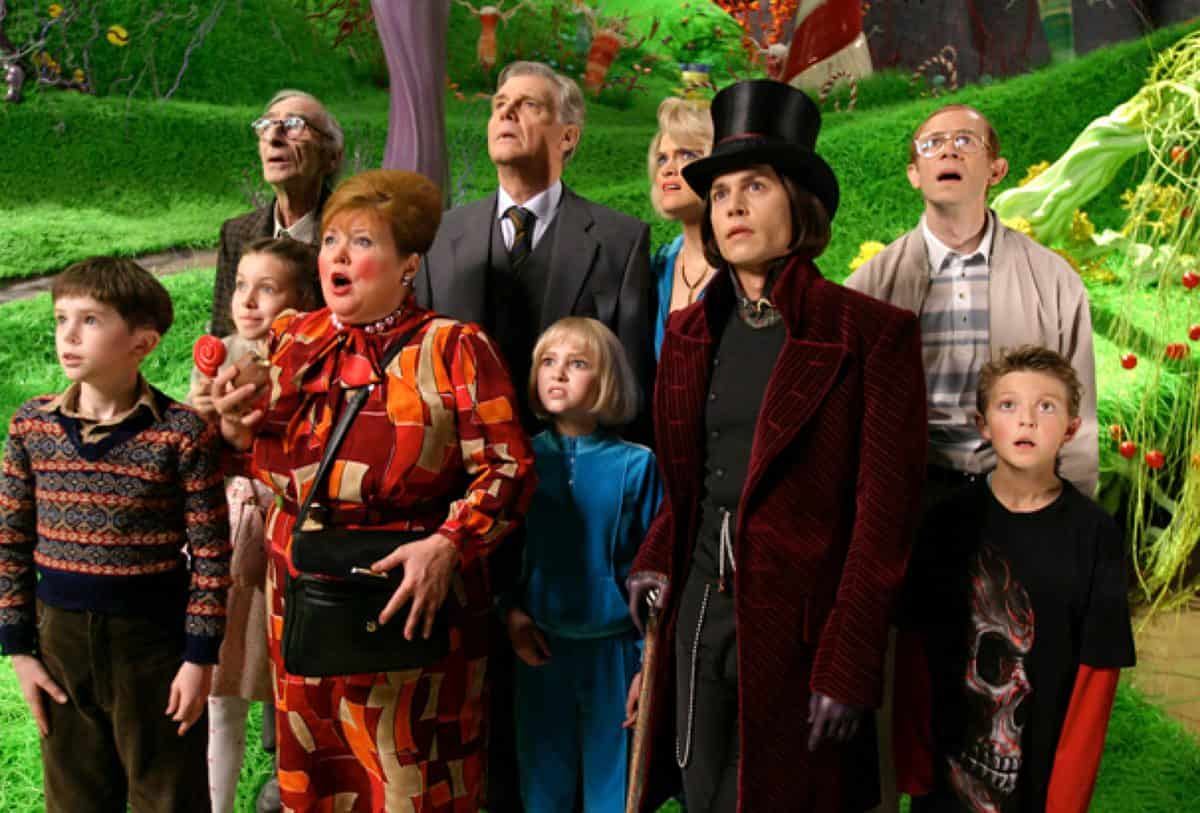 This is arguably one of Tim Burton's most famous works based on Roald Dahl's British novel of the same name. Starring Johnny Depp as Willy Wonka and Freddie Highmore as Charlie Bucket, the film became the eighth-highest-grossing film worldwide in 2005. Furthermore, the film was praised for its dark themes, beautiful costume designs and visual appeal, proving to be Burton's second-highest-grossing film to date.
It follows the story of Charlie Bucket, who lives in an impoverished family environment. Willy Wonka, the owner of the Wonka Bar chocolate factory, announces that he has placed five golden tickets in each of his bars. If someone finds one, they will be allowed a tour through his chocolate factory, receive a lifetime supply of chocolate, and one of the five winners will receive an additional prize at the end of the tour. With his last money, Charlie gets lucky and finds a ticket to a Wonka bar. Of course, anything more than this would be a spoiler, so if you haven't checked the film out, now is the time to do so. However, it is worth the watch and teaches a valuable lesson by the end.
2. The Lion King (1994)
If you have not watched this film yet, this is your sign to stream it at your next family movie night. As Disney's 32nd animated feature film, it was inspired by Bambi (1942) and by William Shakespeare's Hamlet. It was directed by Roger Allers and Rob Minkoff as their feature directorial debuts and had Elton John as their composer and Tim Rice as their lyricist, with a score by Hans Zimmer. It was the second-highest-grossing film of all time, the highest-grossing film of 1994, and held the title of the highest-grossing animated film until 2003, when Finding Nemo was released. In addition, the film is critically acclaimed for its fantastic animation and heartbreakingly beautiful story.
It follows the story of a pride of lions that rule over Pride Rock in the Pride Lands of Africa. It starts out with Mufasa and Sarabi's son, Simba, being born. As he grows into a cub, Mufasa begins to show Simba around the land, explaining that he will be king one day. He warns Simba only to go where the light touches, but one day the cub and his companion, Nala, head into the Elephant Graveyard despite his father's warnings. Hyenas attack them, but Mufasa saves them just in time. Mufasa's brother and Simba's uncle, Scar, is revealed to be behind the attack in an attempt to take the throne. He is successful when he kills Mufasa and banishes Simba from the Pride Lands, making him believe he is responsible for the death. The movie is a masterpiece and perfect for the family to watch.
Even if the themes are heavy at times, The Lion King is definitely one of the best kids' movies of all time.
1. Toy Story (1995)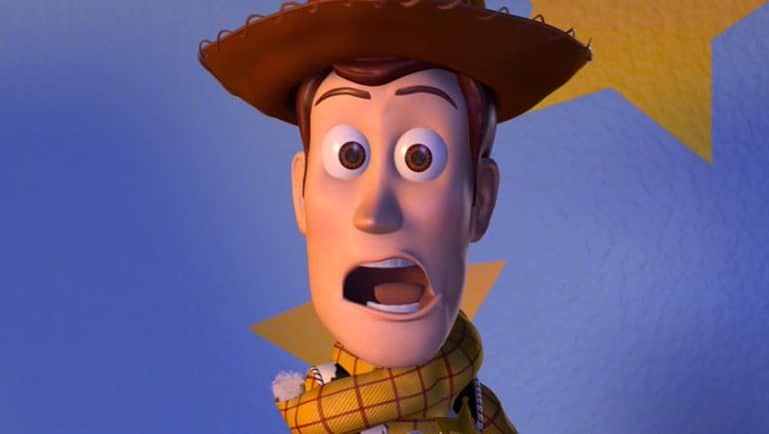 It was challenging to decide whether this film or the previous one would take the top spot. But there is a reason this film holds a 100% approval rating on Rotten Tomatoes and has achieved universal critical acclaim. Written by Joss Whedon, Andrew Stanton, Joel Cohen, and Alec Sokolow, this was the first entirely computer-animated feature film produced by Pixar studios. As a result, the film saw numerous nominations for awards, having won eight Annie Awards, including Best Animated Feature. This is one of those films that can easily make your childhood that much more memorable.
It follows the story of the toys of Andy Davis, who come alive when humans are not around. A pull-string cowboy doll named Sheriff Woody is Andy's favourite toy, a known fact amongst the other toys in the room. At Andy's birthday party, he is gifted a Buzz Lightyear doll, completely replacing Woody as Andy's favourite. However, in a turn of events, the two toys end up in the neighbour's house where Sid Phillips resides. Sid is a toy-torturing rebellious kid whom the toys are terrified of. However, any attempt to get back home that Woody makes is shunned as the other toys believe he killed Bizz out of jealousy. The entire franchise is worth checking out as one sees what happens to the things we love as we grow older.
RELATED: The 8 Best Animated Movies on Netflix
What do you think are the best kids movies of all time?