Who said animation was for kids? There's always something for everyone when it comes to cartoons, especially for the guys. Check out the top 10 rated hottest cartoon characters of all time. And the countdown begins with…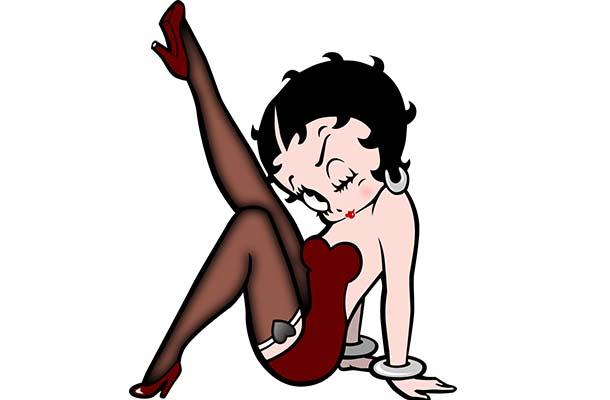 10. Betty Boop (Dizzy Dishes)
While some may find her enlarged head a little awkward, most would agree that Betty's "Marilyn Monroe" voice and body have kept her in the *hearts* of many male fans over the decades.
But is she one of the hottest cartoon characters of all time? Considering she was created in 1930 (long before Monroe hit the silver screen), Betty is largely considered to be the very first cartoon sex symbol in TV history. Indeed, Betty drew as many adult viewers and she did younger ones, and her famous hula kept 'em coming back for more.
Memorable quote: "Boop-boop-boop-ee-doop!"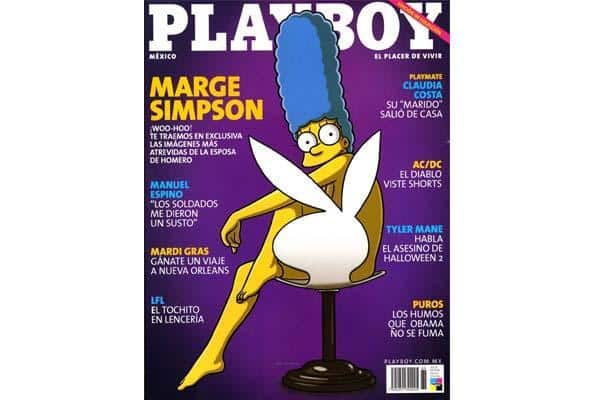 9. Marge Simpson (The Simpsons)
We all know who Marge Simpson, the straight-and-narrow member of that family, is. Very few would call her hot the first time they see her. But that didn't stop the yellow suburban housewife becoming the first cartoon character to pose for Playboy magazine. Hugh Hefner now has the blue-haired, yellow-skinned woman to add to his list of Playmates. Wonder how Homer feels about that?
In the Playboy interview, when asked how her family reacted, Marge responded, "Homer said he was intrigued because he had never heard of your magazine. The notion of women posing in the buff was completely foreign to him. Wasn't it sweet of him to lie? When Lisa hears about this, she said it was empowering to see a woman in control of her own body. Wasn't it sweet of her to lie? Bart will never learn about this under any circumstance."
One of the hottest cartoon characters? Maybe.
Memorable quote: "Okay, here it goes. Homer, I've always stood up for you. When people point out your flaws, I always say, 'Well, sometimes you have to stand back to appreciate a work of art.'"
8. Daphne Blake (Scooby Doo)
The Mystery Inc. gang has one of the biggest variety of characters in cartoon history – there's the suave leader Fred, the Smart and cute Velma, permanently stoned Shaggy, a lispy canine who keeps the crew together and, of course, a beautiful damsel in distress.
Daphne Blake gets kidnapped a lot (wonder why) and is a fairly clumsy character who is prone to danger. She also has a long-time flirtation with Fred (the gang's leader), though nothing has ever developed further to this.
Memorable quote: "I'm a black-belt now. I've transformed my body into a dangerous weapon."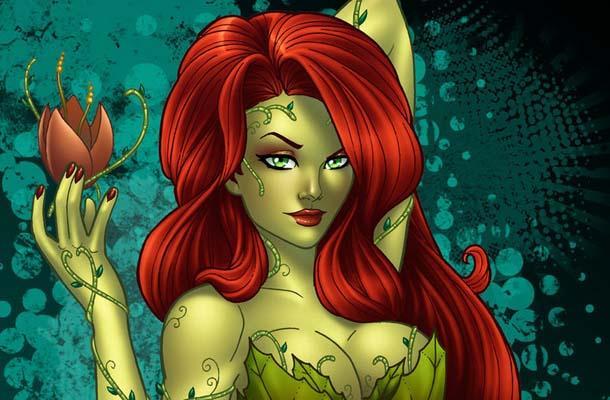 7. Poison Ivy (Batman)
No man in Gotham is safe from this vicious vixen and her man-maddening pheromones. Poison Ivy can get any man to do just about anything she can think of, simply by blowing on her hand in his presence. And as if she needed it with a face and body like that.
As far as hot cartoon characters, Poison Ivy has been a favourite since her debut in 1966 – and is still to this day one of the world's foremost eco-terrorists and Gotham's resident bad-ass. Ivy has flaming red hair and emerald-green eyes, and is one of Gotham City Sirens most prominent members.
Memorable quote: "So many people to kill… so little time."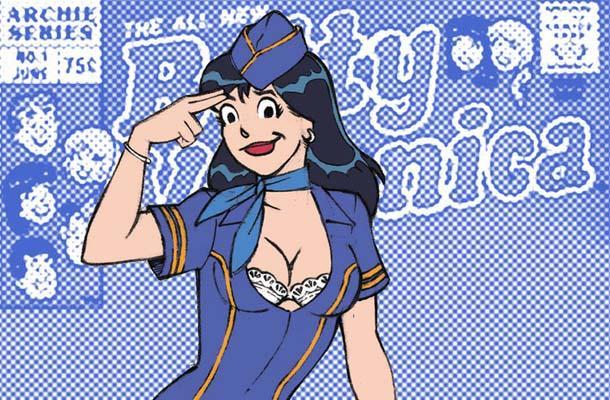 6. Veronica Lodge (Archie Comics)
One of the hottest cartoon characters that vie for the love of Archie, Veronica is the sexy, vain girl from Riverdale. Tall, slender and fashionable, it has to be Veronica's attitude that is the sexiest thing about her. If you're not into the girl-next-door type look, then this vixen is the one you're going to go for.
After many, many years of the Archie-Veronica-Betty triangle on the 67th year of Archie Comics, Archie finally made his decision. Turns out, he's also into the vixen-types, and he and Veronica were wed. Poor Betty – But don't be sad, the girl next doors always bounces back. Maybe there's something Jughead can do about that.
Memorable quote: "What happened to the good old days when Jughead was the only weirdo in town?"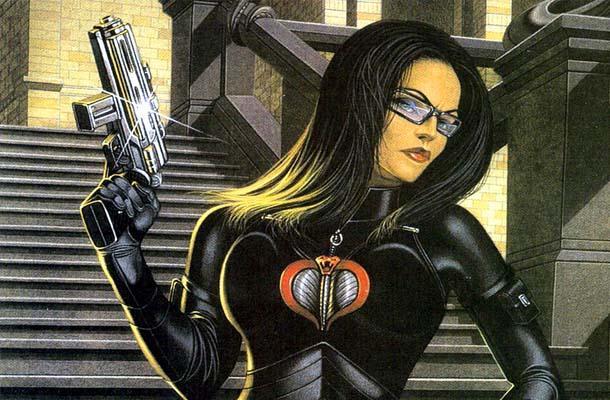 5. The Baroness (G.I. Joe)
The Baroness made her first appearance in the original G.I. Joe comic book, and is a smart lieutenant and intelligence office for Cobra. She features long black hair, glasses that kind of makes her look like a sexy librarian and dons a black leather outfit which is pretty tight-fitting. The Baroness, one of the hottest cartoon characters, is a deeply sensual character and has secured the wandering eye of thousands of men across the globe. After all, there's nothing hotter than a gun-yielding, cocky secret-agent.
Memorable quote: "Try this on for size boys."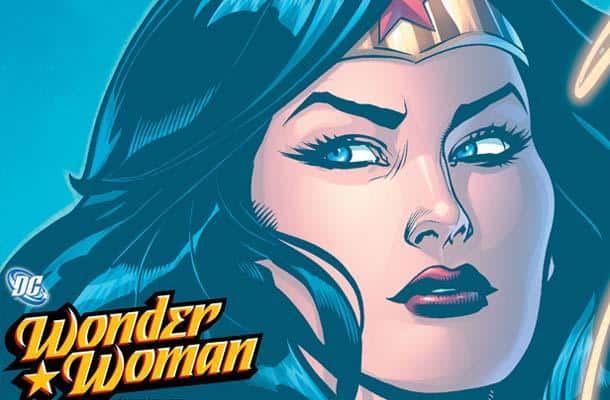 4. Diana Prince (Wonder Woman)
It's hard to argue that Wonder Woman isn't one of the hottest cartoon characters of all time.
To make women better than men, the Goddess Aphrodite gave a group of women super-human abilities and called them Amazons. Each was more beautiful than the last, with great powers and unbelievable abilities.
When a man by the name of Steve Trevor survives a plane crash that lands on their isolated island, Wonder Woman wins the rights to return him the United States or "the man's world". There she decides to stay and protect man from one another, looking hot all the way through.
Memorable quote: "Show's over boys."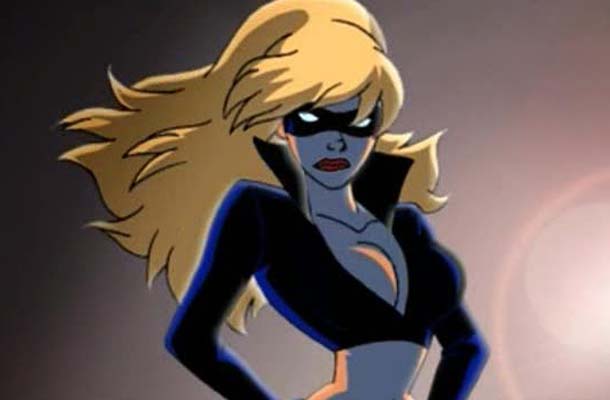 3. Stripperella (Stripperella)
Stan Lee's done it again! This time creating a woman who by night dances at an exotic club and, much later at night, dons a vigilante costume and fights crime.
The voice behind the character is none other than Pamela Anderson, and while they show may not have seen a season 2, the 13-episode first season would have continued if it wasn't for an actual stripper who claimed that "Stripperella" was her own idea and that she had discussed it with Stan Lee during a lap dance. The show was not renewed following this drama. But as far as hot characters go… Striperella for president!
Memorable quote: "Look out crime. I'm gonna to take a bite out of you. But – not in a way you're gonna find – pleasurable."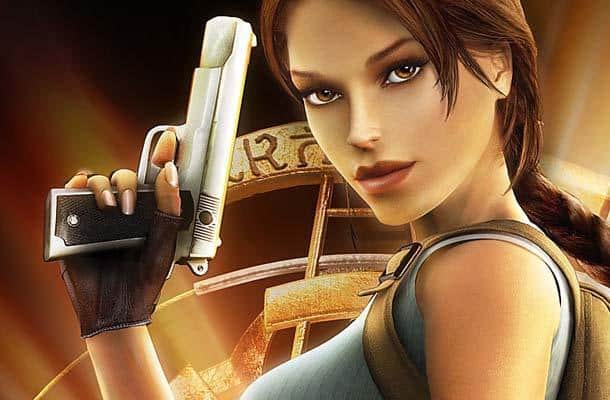 2. Lara Croft (Tomb Raider)
One of the sexiest and most hardcore chicks in video game history, Lara Croft is also one of the hottest cartoon characters around. With minimal clothing, boots, weaponry and hot moves, she's the epitome of action-packed deliciousness. Tomb Raider was started by Toby Gard in 1996 and was given an English accent to make viewers go nuts for the coy-meets-sultry game.
Memorable quote: "I'm sorry. I only play for sport."
1. Jessica Rabbit (Who Framed Roger Rabbit?)
Rated as one of the hottest cartoon characters of all time, Jessica Rabbit has had men (and women) dropping their jaws and drooling for her since 1988, where she was featured as Roger Rabbit's ridiculously sexy wife. When he gets suspicious that she's two-timing him, he hires a cartoon-hating detective to find out if it's true. The table is soon turned when Malcolm Acme is found dead and Roger is the prime suspect. While she may be an animated cartoon character, she was certainly a sex symbol for men all over the world, as well as from the movie.
Memorable quote: (looking for Roger) "No, he didn't. I hit him over the head with a frying pan and stuck him in the trunk. So he wouldn't get hurt."
Do you agree with our list of the hottest cartoon characters? Who else should be on the list?
Other lists worth reading: