We recently posted a Short Circuit LEGO project that was in development. Much to our surprise, there were quite a number of readers calling for a Short Circuit reboot with Johnny 5 returning to a modern setting. Well, it seems that there's already something in the works.
The 80s were a treasure trove of unsung film franchises. Some of the most memorable titles come from this era, when budgets were low and ingenuity was high, resulting in a fascinating array of movies that have since gone down as classics.
However, for every Goonies or Back to the Futures out there, there are the ones like Short Circuit: a movie that had all the makings of an instant classic, but also, for some reason, never capitalized on its potential. Perhaps it might have something to do with the box-office bomb that was Short Circuit 2, but that movie could also be considered a time capsule of the era, complete with all the charm and style we would expect from such an iconic sci-fi flick.
A Modern Setting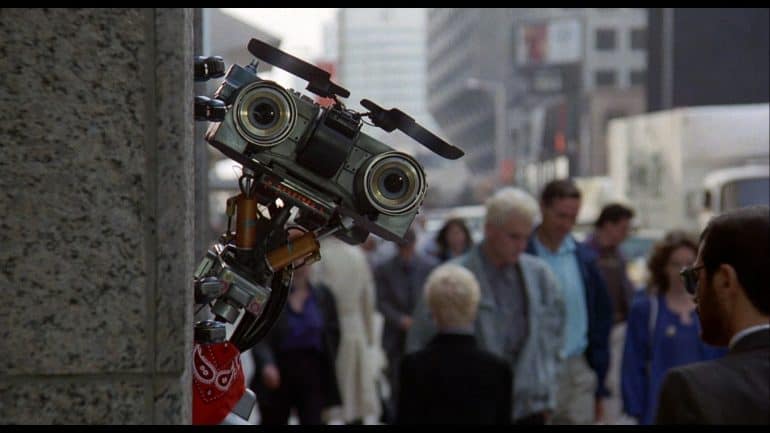 Now, almost four decades after the release of the first Short Circuit film, we have news about a possible revival of everyone's favourite 80s robot. That's right, Short Circuit's Johnny 5 lives again with the much-anticipated reboot that's in the works at Spyglass Media Group.
Rather than a new chapter in the life of the lovable android, Johnny 5, the new Short Circuit is set to be a retelling of the events from the first movie. The only noteworthy difference seems to be that the central family is now of Latin-American descent, but not much else is known about what forty years of technological advancement would mean for Johnny 5's design.
Producers Eduardo Cisneros and Jason Shuman are currently tied to the project, even though there's still no news about a possible release date. However, it's also worth noting that this isn't the first time that a new Short Circuit film has been proposed. Even in 2008, there were some very believable rumors going around about Dimension Films purportedly getting ready to release a new take on the classic sci-fi film.
Though Dimension did acquire the rights to Short Circuit, their proposed reboot never took flight for reasons that haven't been made public. Rumours about the Dimension take on Short Circuit include a much darker take on the plot, including a Number 5 that would be a deadly menace rather than a friendly robot. Perhaps the producers thought they had bought the rights to Chopping Mall instead of Short Circuit? They were released the same year, after all.
Number 5 No Disassemble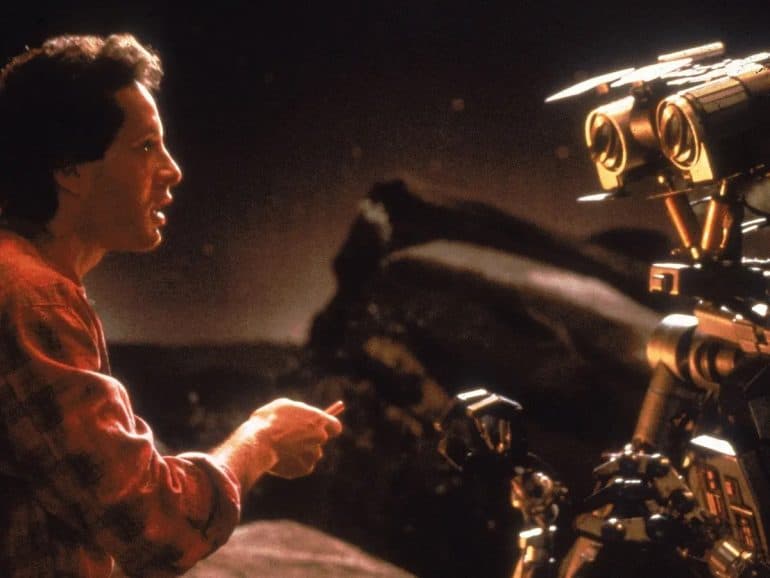 Whatever the case, all signs point towards this new reboot being more in line with the rest of the franchise so far. Even if robots like Johnny 5 might not be as cool as they were in the 80s, there's still tons of narrative potential to see in a reinvigorated take on Short Circuit.
After all, no one expected that small films featuring a talking robot, like Ron's Gone Wrong, could be so emotionally touching. There's also the fact that 80s films and their inevitable reboots are all the rage these days: whether it's due to nostalgia or the current state of the world, there's plenty of room for new takes on old films.
Even though Short Circuit didn't do well at the box office back in the day, it has since become a classic cult film that fans can enjoy. Perhaps Johnny 5 really was ahead of its time, not only because it was a functioning robot that didn't need human control to perform actions, but also because it showed us how we interact with technology today.
Despite its reputation as the era of bombastic action flicks, the eighties also provided us with a healthy dose of wholesome stories that we could watch together as a family. Short Circuit is one of such films, and we're glad that a new generation might soon re-discover the magic of Johnny 5 once again.
Tell us, do you want to see a Short Circuit reboot with Johnny 5?