You can always expect to have a good time where superheroes are concerned. A significant reason for this is because of their intricate, creative, and colourful superhero suits. And in the Marvel Cinematic Universe (MCU), some of our favourite characters wear an array of fantastic costumes.
Of course, it is to be expected that your favourite superhero would suit up to battle against villains, but your favourite character might not necessarily be a hero. And across the vast amount of Marvel Cinematic Universe movies and series that has been released in the last decade, there are many costumes to choose from. In the comic books, each character has even more outfits. So, who wore it best?
RELATED: Ranking the 10 Best Marvel Video Games From Worst To Best
To decide who has the best costume in the Marvel Cinematic Universe, we will look at a list of characters and their costumes from the MCU (both heroes and villains) and rank them from worse to best. They will be judged on their accuracy to their Marvel comics counterparts, practicality, and overall aesthetics.
As there are many characters in the Marvel universe, we will only be narrowing the list down to those who have appeared on-screen in Marvel series and films. This means that if a new hero has an upcoming movie, they will be featured once we have gotten a chance to see their marvel costume. Here are the best costumes from the MCU:
20. The Incredible Hulk – Bruce Banner
The green giant has not seen many costume changes during his time in the MCU. However, the most iconic on-screen costume in the Marvel Cinematic Universe is the usual 'torn pants' look generally associated with the character.
In terms of comic book accuracy, it is pretty spot on. And keep in mind that the character we see on screen is just Mark Ruffalo running around with green face paint and a motion capture suit.
His best comic book costume is hands-down the World War Armor we see in Planet Hulk, where he rocks a Spartan warrior-like outfit with a spiked metal sleeve on his left arm. In fact, he wore something remarkably similar to this in Thor: Ragnarok (2017) when he faced Thor in the arena on planet Sakaar.
However, since it was not an official costume, he, unfortunately, must take last place.
19. Valkyrie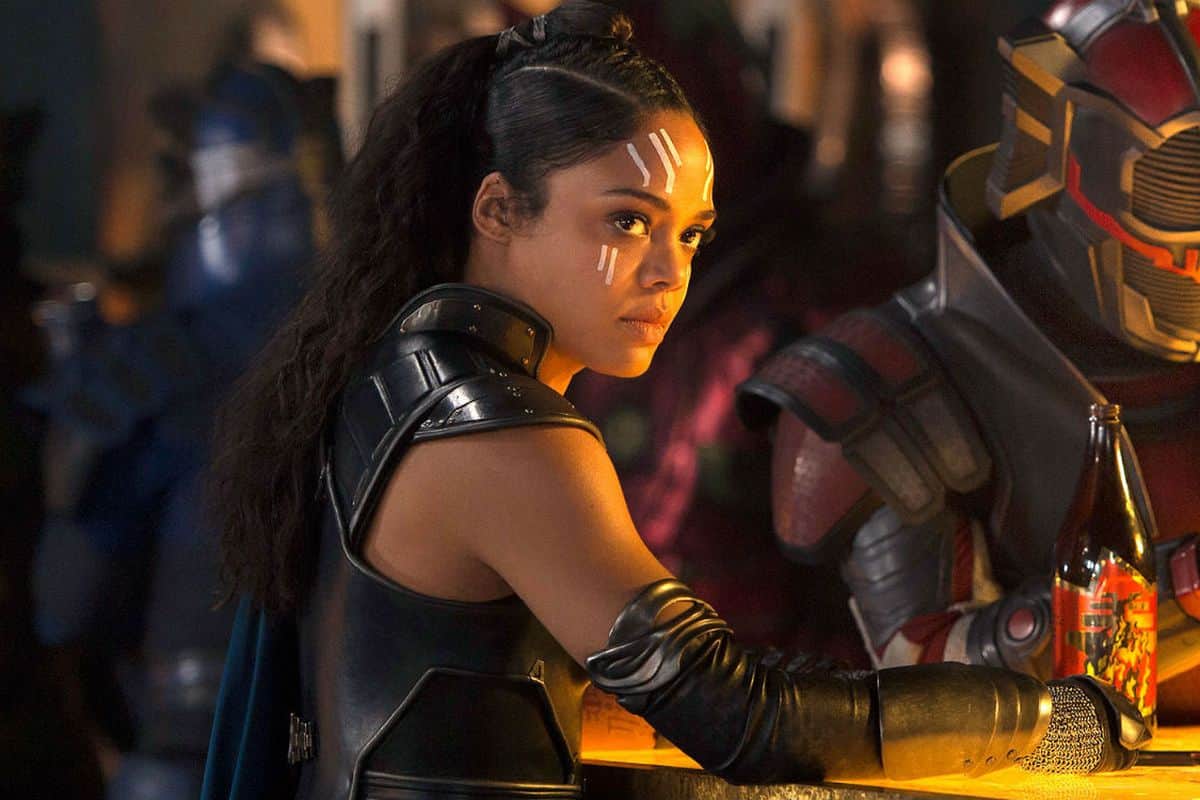 First appearing in issue #83 of The Avengers, the character debuted in Thor: Ragnarok when she captured Thor. Played by Tessa Thomspon, Valkyrie's MCU counterpart, unfortunately, does not have the most amazing costume.
She sees two costume changes, with the second being more accurate to the comic books. However, her best was her first costume, seeing her in an entirely black get-up with a blue cape. With a body-hugging, sleeveless leather top and black pants to match, the fingerless gloves and boots add to her overall look. This one shows a strong resemblance to her appearance in the comic books and is pretty accurate.
In terms of practicality, this outfit also makes the most sense as she certainly is not held back by it in her action sequences in Thor: Ragnarok.
RELATED: The 8 Worst Marvel Movies: Should We Worry About The MCU?
18. Ms Marvel – Kamala Khan
Played by Iman Vellani, the comic character first appeared in the MCU in the 2022 Disney+ tv show Ms. Marvel. As someone who idolizes Captain Marvel, it makes sense that her suit would resemble that of Carol Danvers.
With skin-tight red material lining her arms and legs, she wears a tight-fitting blue dress-like article over this. With a golden lightning bolt running down her chest, blue knee-length boots, her eye mask, and a two-part red cape, the costume is very accurate to her comic counterpart.
So why is she this low on the list of best Marvel Cinematic Universe costumes?
Well, can anyone comfortably fight in a dress and scarf? The practicality of her outfit makes no sense, but the costume design does get kudos for resembling a Superman costume. And not to be mean, but it is not very aesthetically pleasing either. But that is up to personal preference at the end of the day.
17. Black Widow – Natasha Romanoff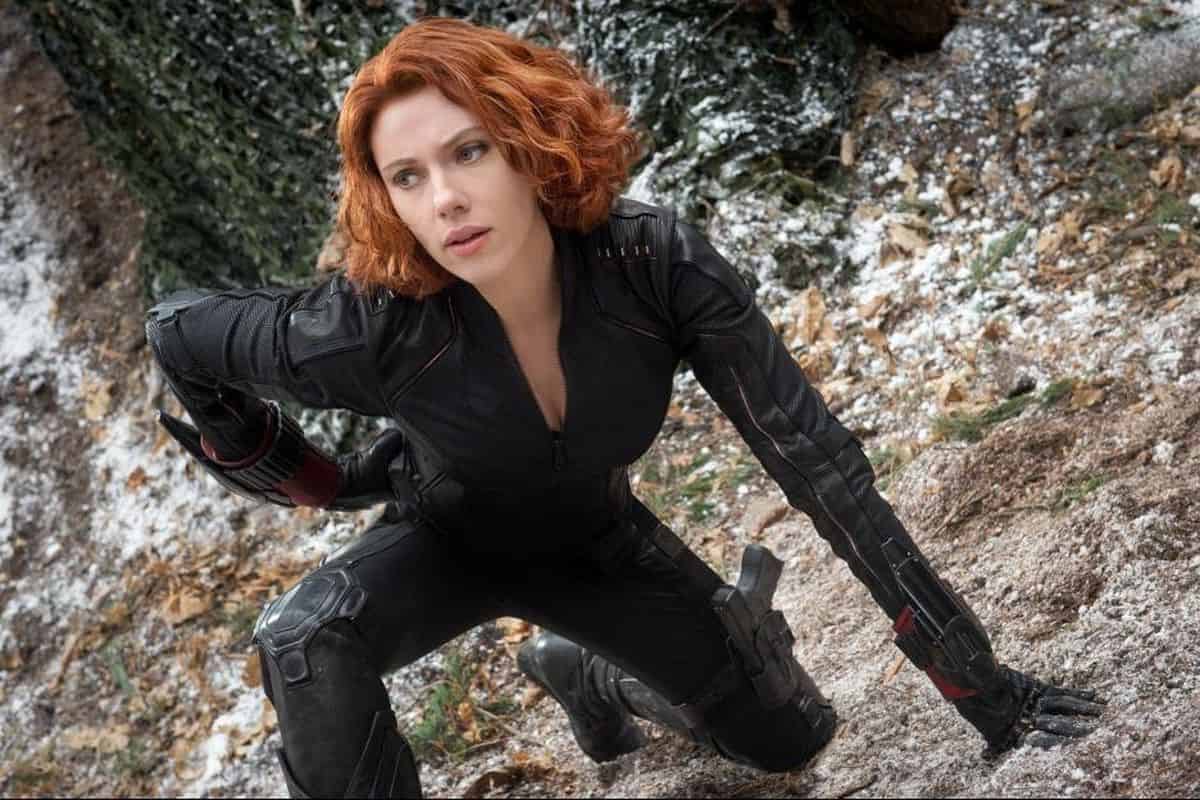 Scarlett Johansson was a fantastic casting choice for Natasha's character, and while her classic form-fitting jumpsuit from the comics will always remain a classic, it is not the best. Marvel fans were impressed when they first saw Natasha in her black tactical suit in Iron Man 2 (2010). And she brought out her inner badass by throwing on a green tactical vest over her suit in Avengers: Infinity War (2018).
Her costume from Avengers: Endgame (2019) was a testament to her grief and trauma from Thanos' universal attack, but her best costume came in Avengers: Age of Ultron (2015). Rocking her classic form-fitting suit, it sees her with a newly added weapon known as the Black Widow's Bite.
These two bracelets deliver electric discharge when she is fighting an opponent. As a result, when she is fighting, her suit lights up as blue lines outline her body is an incredible visual display.
16. Winter Soldier – Bucky Barnes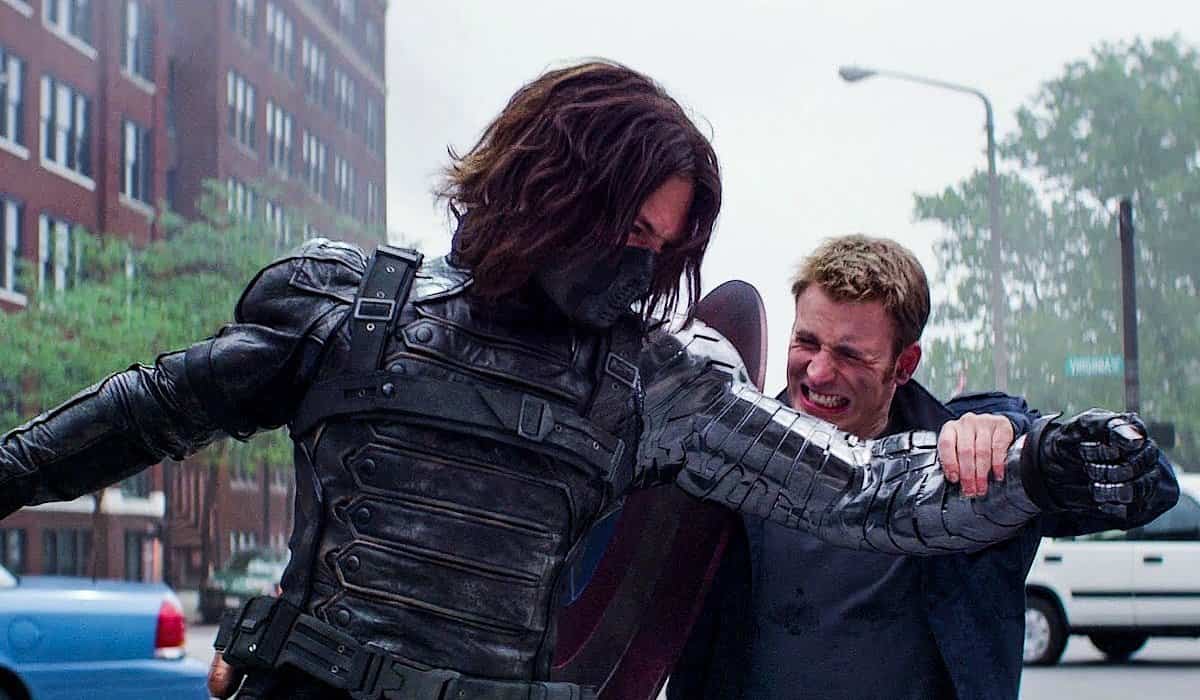 In terms of practicality, all of Bucky Barnes' costumes in the Marvel Cinematic Universe make sense. And we have seen him in quite a few different fits since he first appeared in the MCU. From rocking a leather jacket, short hair, and combat boots to long hair and a metal arm, his first Winter Soldier costume will always be his best.
Played by Sebastian Stan, we first see him in his full-on costume in Captain America: The Winter Soldier (2014). Here, he has been experimented on by HYDRA, lost his memory of Steve, and rocks his awesome bionic arm with a communist star.
His overall outfit comprises a tactical vest, black pants, and combat boots. In addition, he has knee pads, a utility belt, a face mask, and rocks his longer hair. The darker colour of his outfit contrasts significantly with his metallic arm, making for an insanely cool-looking costume—and bonus points for the fact that he accurately matches his comic book counterpart.
RELATED: The 13 Worst Marvel Superheroes Of All Time, Ranked
15. Falcon/ Captain America – Sam Wilson
There is just something extremely cool about having wings as part of your superhero outfit. And while that may bring it down in terms of practicality, Sam Wilson clearly thought it through by having them be retractable.
Since his character plays two superheroes in the MCU, we will look at the best for each of them. With the Falcon, his best costume is seen in 2021 in the Disney+ series, The Falcon and the Winter Soldier. Wearing a black and red body suit and red eyeglasses, he always looks ready to go.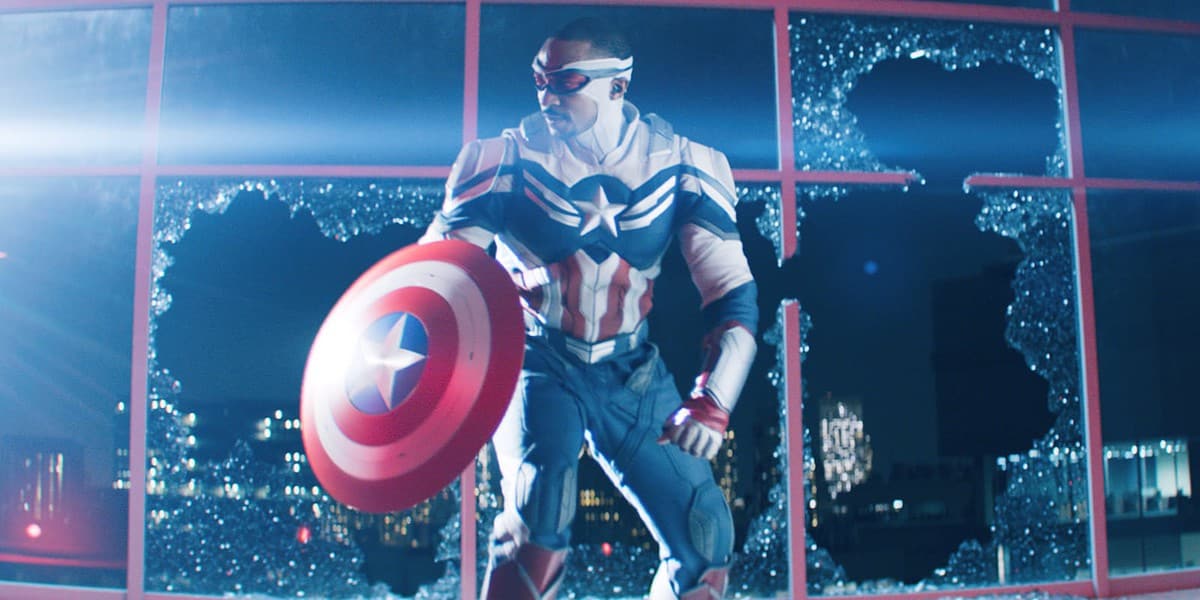 In comparison, his all-white Captain America suit is the best costume this character has appeared in. It is also very reminiscent of the white, red, and blue costume variant seen in the Captain America: Symbol of Truth comic book series.
14. Captain Marvel – Carol Danvers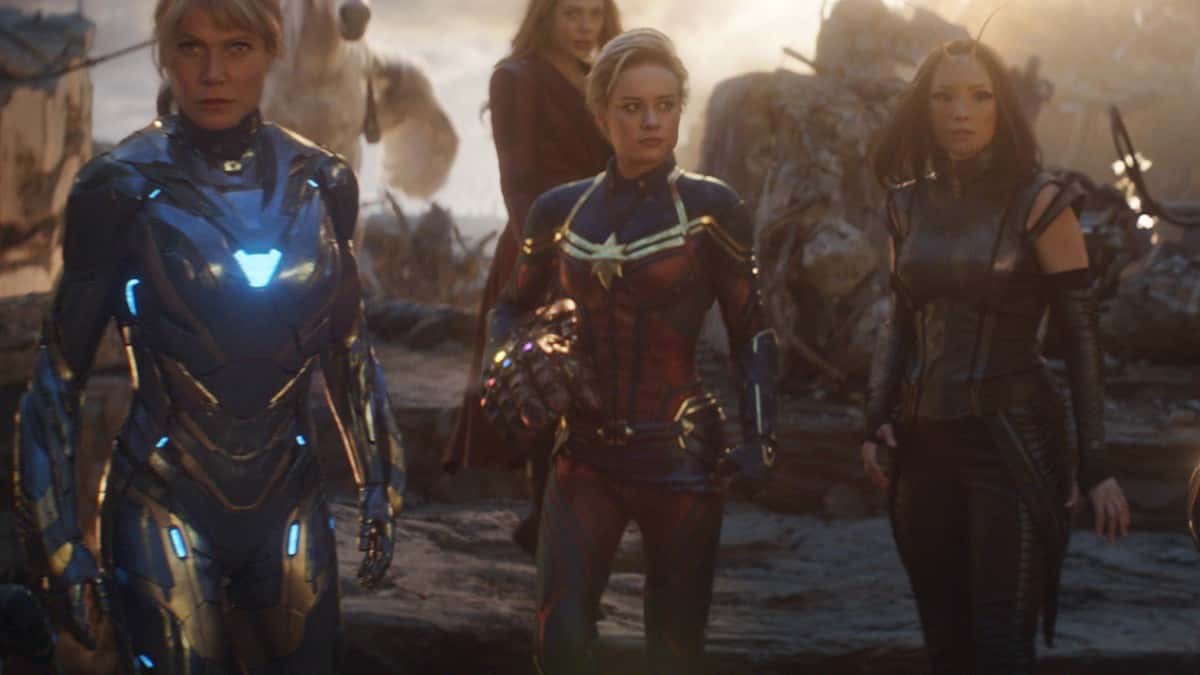 Brie Larson did a great job bringing this iconic character to life and has one of the more practical super suits in the Marvel Cinematic Universe when it comes to superhero costumes. Also, her second suit is much more reminiscent of the one in the comic books.
In Captain Marvel (2019), she sports the skin-tight red, blue, and gold suit with the Hala star. A similar version of this suit can be seen in Avengers: Endgame, with impressive accuracy to her comic book counterpart.
In terms of practicality, her costume gets the job done. No skin is showing beside her neck and face, and the suit can withstand flying through space from planet to planet. This is apart from how much easier combat would prove to be. Aesthetic-wise, it is one of the less striking designs for a Marvel character.
13. Vision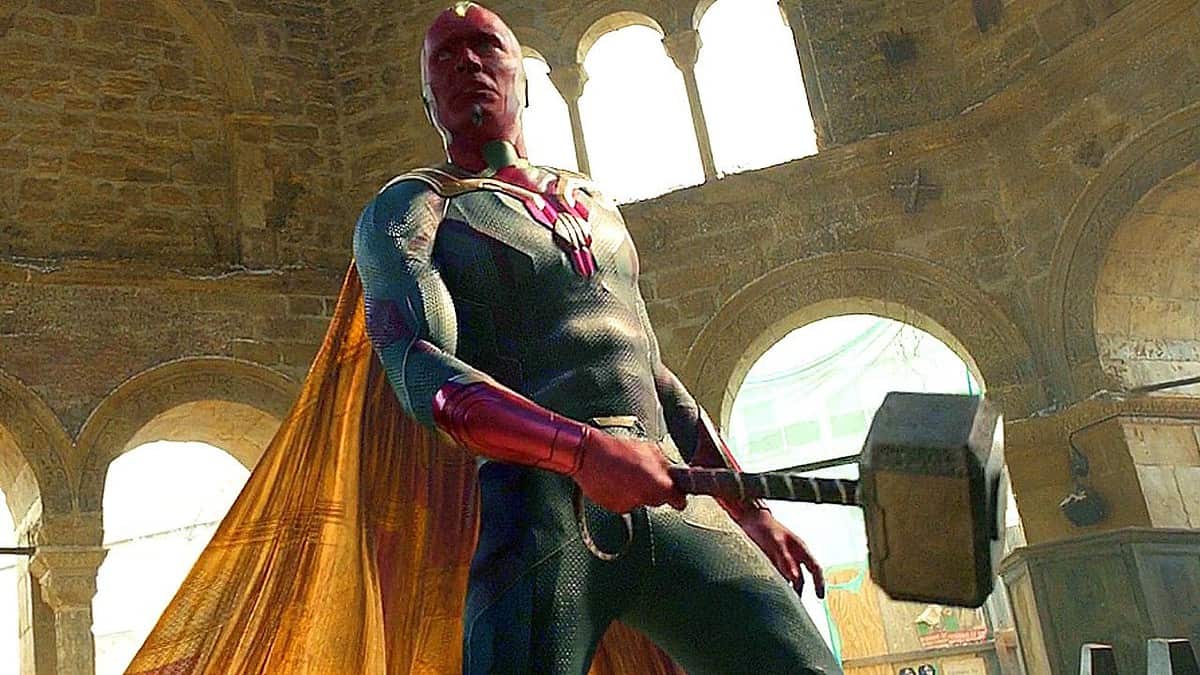 Avengers: Age of Ultron brought us more than just another badass formation of the Avengers. It also brought fan-favourite Vision into existence. Unfortunately, the closest thing we see to Vision's comic book costume on screen in the Marvel Cinematic Universe is his Halloween costume in the WandaVision series.
Here, he sports a green body suit and yellow cape, which nods at the comic book counterpart. However, the film variant of his super suit is the only one we seem to get in the MCU before Thanos kills him. While it resembles his comic book costume, the colours are bland and washed out, and you cannot see that his form-fitting jumpsuit is green.
Kudos to the costume designers for turning Paul Bettany into such a believable-looking Vision, but boo for the lack of colour in his costume. It is not like Marvel doesn't have the budget for it.
RELATED: Top 10 Female Superheroes in the Marvel Cinematic Universe (MCU)
12. Hela
First appearing in Journey into Mystery #102, Hela is known as the Asgardian Goddess of Death and rules over Hel and Niflheim. In the MCU, she is played by Cate Blanchett, who does a fantastic job of bringing her character to life. And where her costume in the Marvel Cinematic Universe is concerned, she looks exceptionally badass.
Her headdress is much more complex in the comics, but Mayes C. Rubeo, the costume designer responsible for her on-screen antler headset, did a fantastic job. Very accurate to the comics, her suit is an iridescent green and lines up perfectly with her headdress.
Does it look extraordinarily remarkable and intimidating? Yes. Does it seem more practical to wear into battle than your normal hair? Absolutely not. Some scenes where her headdress is on look awkward, especially when she is in an action sequence. Therefore, despite looking fabulous, she has been bumped down to the twelfth spot.
11. Loki
Again, another character sports a cool-looking outfit but not one that is very practical. A long, flowing robe, a cape, and a colossal headdress with some giant horns… sound very fitting for the God of Mischief but unsuitable for someone looking for a fight. And this is precisely what he does in The Avengers (2012), but it feels like the only person that will get hurt is him.
However, the Marvel Cinematic Universe costume is very accurate to his comic book counterpart, so he gets bonus points for that. His dark blue leather costume from Sakaar in Thor: Ragnarok seems more fitting for a villain in terms of aesthetics and practicality. Although, a cape still seems like a silly idea, especially after seeing how badly it can backfire in the latest season of The Boys.
10. Ant-Man – Scott Lang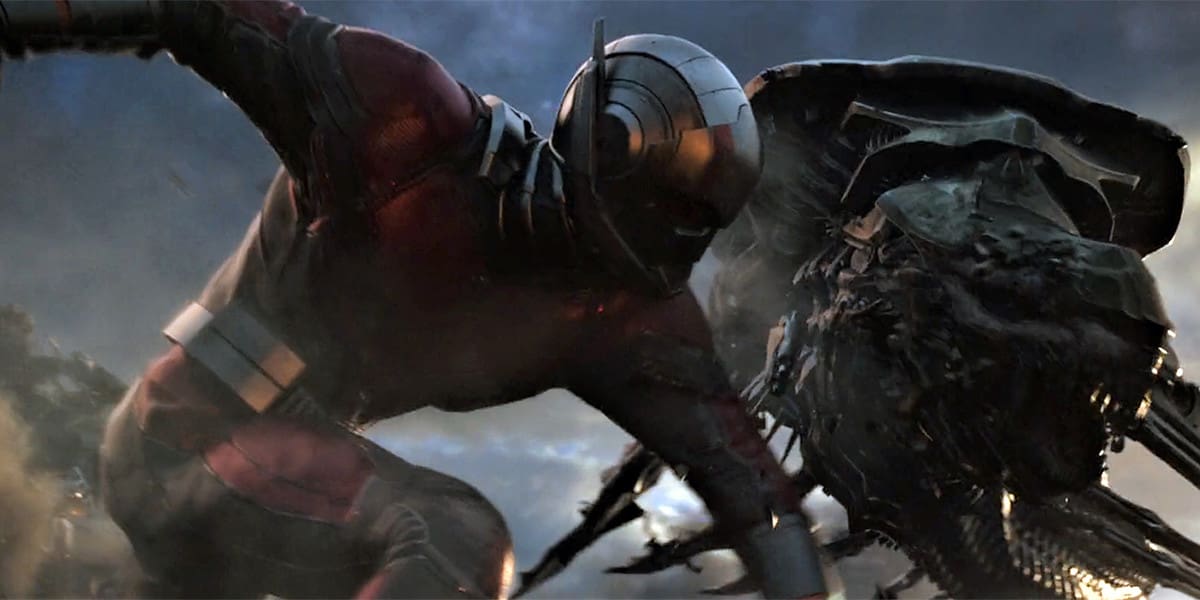 Firstly, Paul Rudd deserves a huge thank you for his depiction of this character, and secondly, kudos to the costume designers that worked on the Ant-Man suit for the MCU films.
We get a few versions of the Ant-Man suit, but none beats the classic take on his costume from Avengers: Endgame. As the most accurate to his comic book counterpart, this suit sees Scott wearing a full-body red, black and silver costume. With the red focused on the outlines of his body, his mask adds a cool effect with the red streaks near the eyes.
In terms of practicality, his suit is the perfect costume, as it gives him his abilities. Any suit that allows you to shrink into a tiny man and control ants seems like a win in terms of usability.
RELATED: Is The One Above All The Strongest Marvel Character?
9. The Scarlet Witch – Wanda Maximoff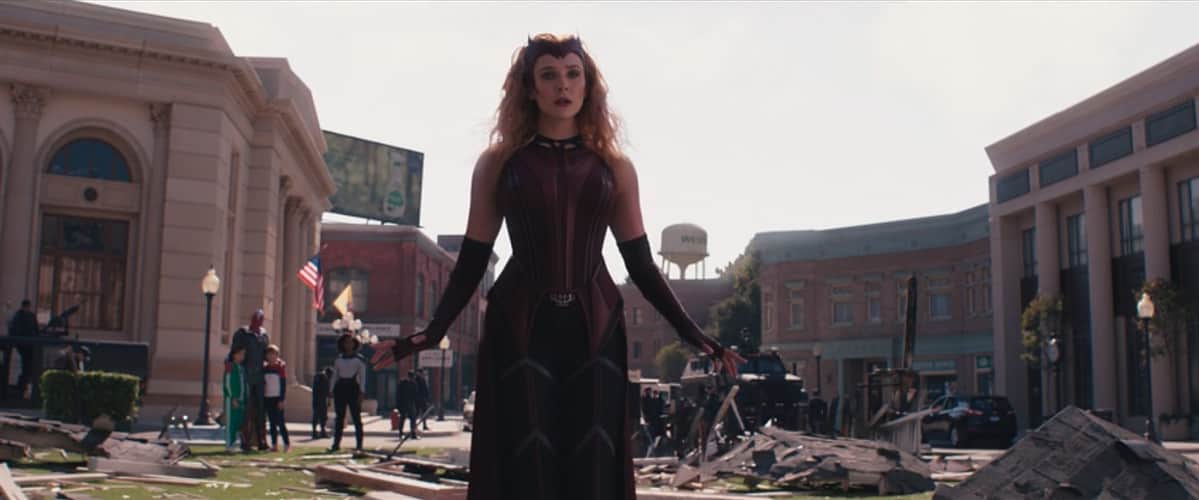 Elizabeth Olsen as the Scarlet Witch was an excellent choice for the character. However, the character has lacked consistency in terms of her costume throughout her appearances in the MCU.
In Avengers: Age of Ultron, she sports a red jacket and combat boots combo, and this is an ongoing theme in the universe.
In WandaVision, we see her wearing the most accurate portrayal of her comic book costume on Halloween. Although disappointing, the closest she gets to her comic book super suit is in the show's season finale.
However, she is sporting skin-tight pants and a muted red that does not pop off your screen. In Doctor Strange in the Multiverse of Madness (2022), she wears a similar outfit, but it has long sleeves. Out of all these, her WandaVision fit is the best in terms of looks and practicality.
8. The God of Thunder – Thor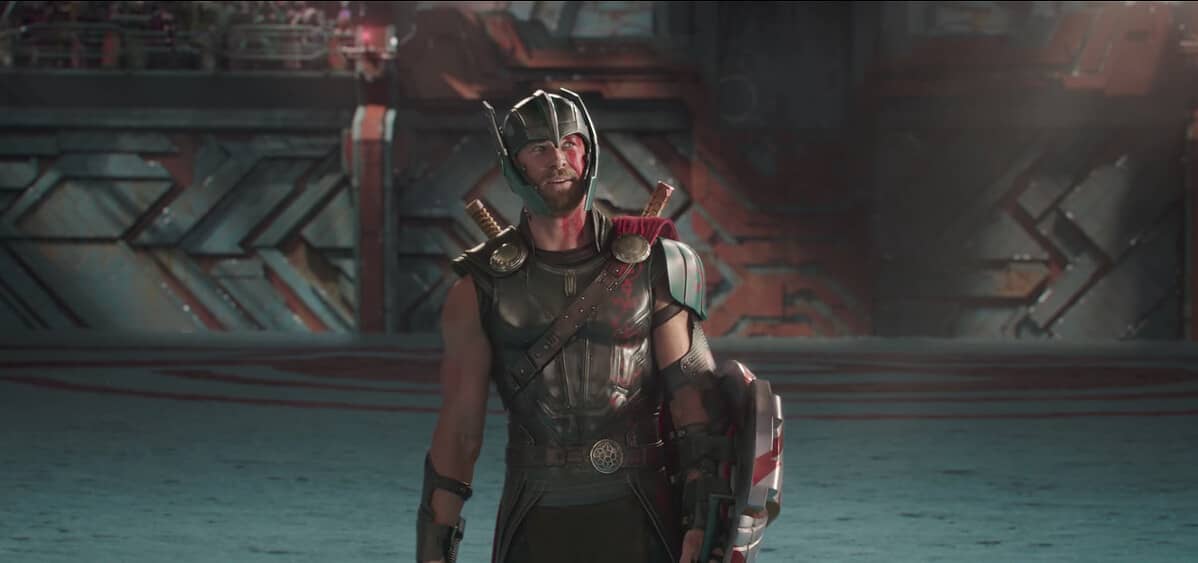 It seems that some of the best character costumes come from Thor: Ragnarok and that is no different for Thor's iconic warrior costume he sports on Sakaar.
Chopping off his long hair and forgoing the body-length cape, Thor's outfit is reminiscent of his costume from the Marvel-Verse: Thor comic books. This is especially true in his helmet when he first reunites with the Hulk in the battle arena and his sleeveless bodysuit. When it comes to practicality, this outfit also makes the most sense.
And it's great that he would be granted a costume more fitting for battle in this particular film. It is a nice switch-up and a fresh look for the character.
Also, since we are here, Jane Foster's Thor costume from Thor: Love and Thunder (2022) deserves praise for its superb accuracy and execution.
7. Captain America – Steve Rodgers
Captain America: The First Avenger (2011) saw Chris Evans in one of the most horrendous Captain America costumes ever. And yes, his first costume is reminiscent of his first comic book costume, but it does not change how flimsy it looked.
However, his super suit in Avengers: Age of Ultron was the peak of his costumes in the Marvel Cinematic Universe. It is safe to say that Steve looked pretty good in his all-black tactical suit in Avengers: Infinity War, but nothing beats this classic suit. As one of the only suits where muted colours worked, it looked much better than the other costume variations.
Not to mention, his suit was upgraded so his shield could return to him the same way Mjolnir returns to Thor. So not only is the symbolism and foreshadowing fantastic, but the costume is hugely stylish while still being practical.
RELATED: Marvel Comics: 15 Things You (Probably) Didn't Know
6. Iron Man – Tony Stark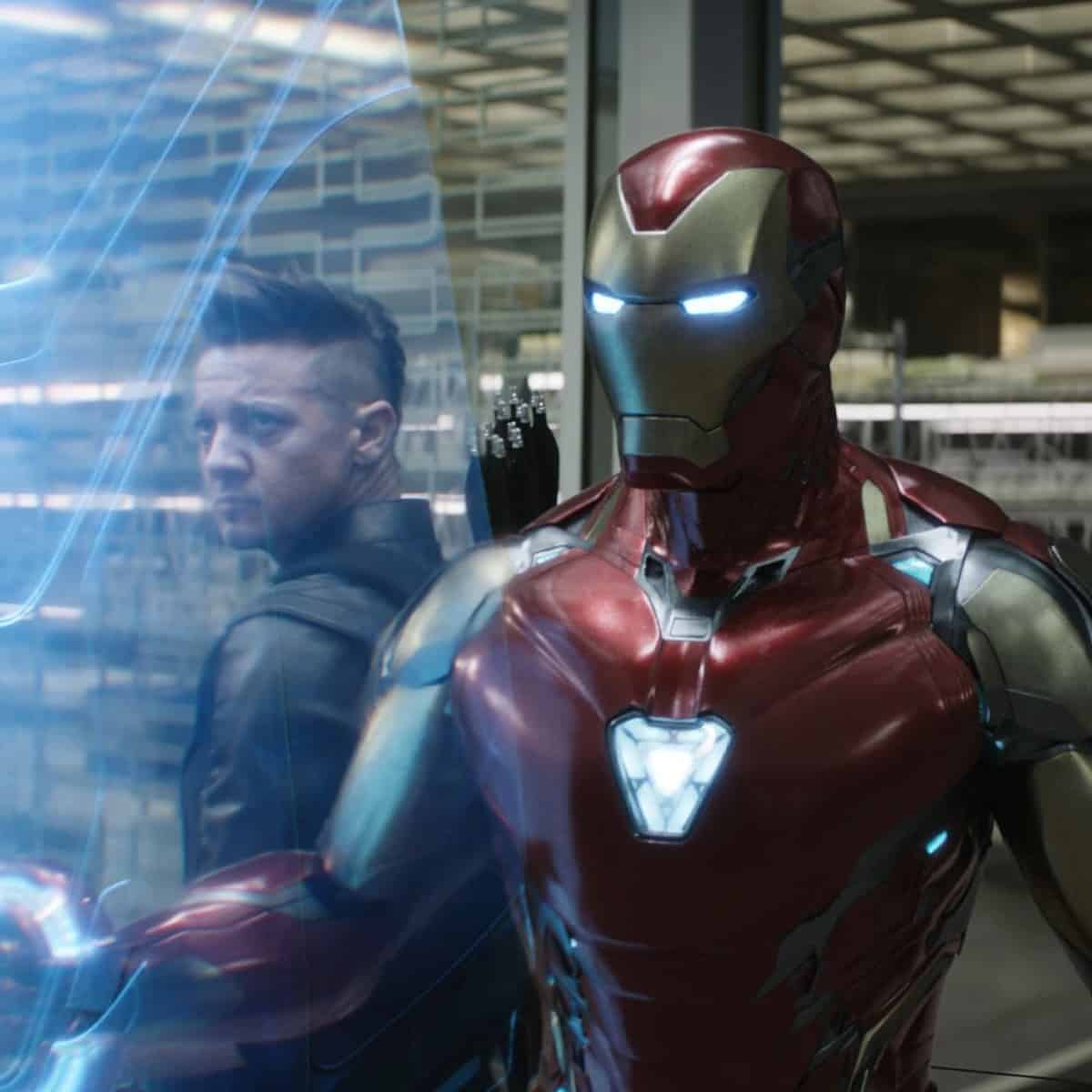 Yet another hero who wears a suit that allows them to gain superhuman abilities, and Marvel fans are here for it!
Although not entirely as accurate as his comic book counterpart, Tony's nanotech suit in Avengers: Infinity War and Avengers: Endgame is just fantastic. As he can activate it anywhere, it makes it more practical than any of his other suits. Many required him to physically locate and climb into it to get to his job as a crime-fighting billionaire.
It retains the classic Iron Man look while still having better and more impressive features than previous suit versions. And as seen in both of these huge films, he can transform his suit into any weapon or feature he needs, which is another bonus of nanotechnology.
5. Spider-Man – Peter Parker
While the friendly, neighbourhood superhero went through as many iterations of his Spidey suit as people go through socks, the nanotech suit he sports in Avengers: Infinity War takes the cake. However, that is not to say it was an easy decision to make, as his classic Spider-Man costume seen in Captain America: Civil War (2016) is almost as good.
His Spider-Man Armor suit won out solely because it has more features and is more practical than the nostalgic bright red suit. First appearing in Spider-Man #100, the Spider-Armor is not only a nod at the comic book counterpart but also ends up being Peter's most valuable gift from Tony Stark.
The suit is perfect for combat and is much more durable than the previous versions of his Spider-Man suits. Plus, it looks incredibly cool when the extra Spider legs come out.
4. The Wasp – Hope van Dyne
First appearing in 1963 in Tales to Astonish #44, the Wasp costume is worn by Janet van Dyne. In the MCU, the suit is then passed on to Janet's daughter, Hope, during the events of Ant-Man (2015). In Ant-Man and the Wasp (2018), Hope fights alongside Scott in her new costume.
The version of the suit she wears in Ant-Man and the Wasp: Quantumania (2023) is the best and most accurate to the comic books. The yellow accents really make the suit pop and visually likens it to a wasp.
In terms of practicality, fighting in the suit should be no problem. And not only can Hope shrink while wearing the suit, but she can fly, too! So, of course, by default, it makes for one of the best costumes in the entirety of the MCU.
RELATED: The 9 Most Powerful Marvel Gods of All Time, Ranked
3. Dora Milaje – Okoye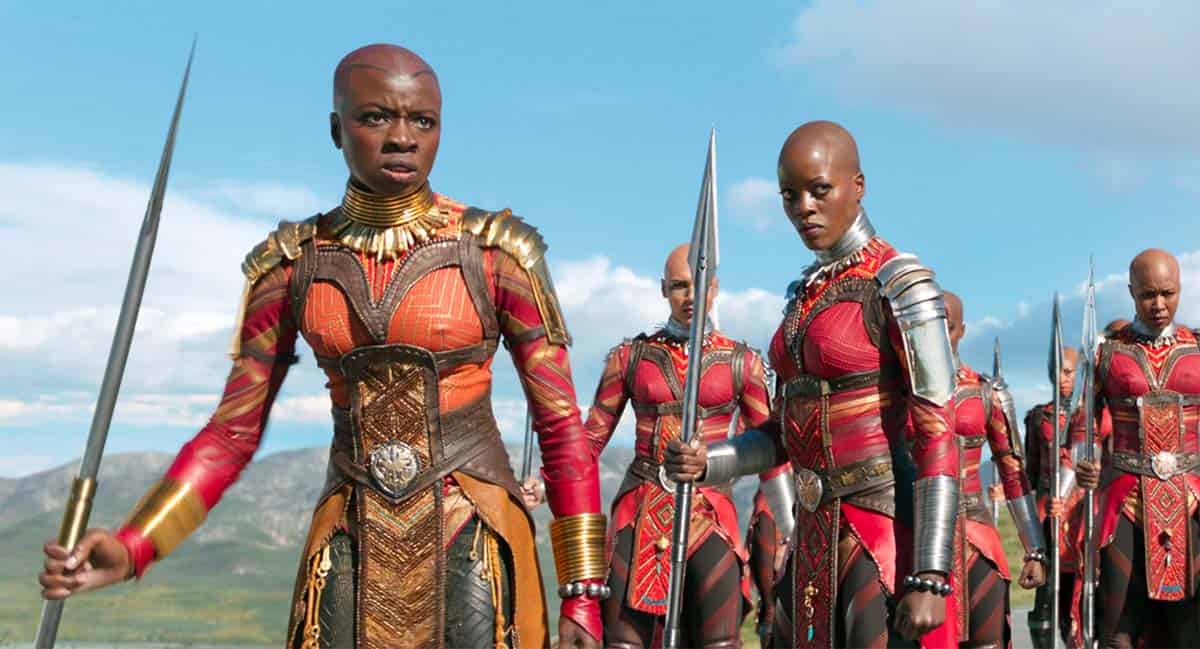 Now, the entire team in the Dora Milaje wears some epic-looking outfits, but Okoye's Marvel Cinematic Universe (MCU) costume stands out the most.
Appearing in volume three of Black Panther #1, Okoye's character costume in the comics is dead on with the character played by Danai Gurira in the MCU. The special forces team for Wakanda usually sports a red body suit, a harness, shoulder armour, neck and arm rings, boots, and a waist cape. Okoye wears a similar outfit, but her shoulder armour, neck, and arm rings are gold. Her waist cape is orange, and her body suit save for the arms, which remain red. As a result, she stands out among the other team members despite these minor changes.
There is no need to discuss practicality as it is clear that these outfits were made for battle and are perfectly accommodating of her combat skills when she needs to defend herself and her king.
2. Black Panther – T'Challa
In the comics, the Black Panther suit is known to come with a cape. And since capes have been established to not be practical here, T'Challa's MCU suit has been bumped up to second place. Foregoing the cape increases the practicality of the suit, which is already relatively high, considering T'Challa can wear it as a necklace.
Furthermore, as a suit made of vibranium with Wakanda's enhanced nanotechnology, it sees an even smoother transition into hero form than Iron Man's nanotech suit. Also, the suit can absorb impact and later distribute it according to the wearer's will. And this is besides the fact that the suit just looks exceptionally cool, all black, and designed after the large feline.
So it is a dead-on match with its comic book counterpart and deserves the second-place spot.
1. Doctor Strange – Stephen Strange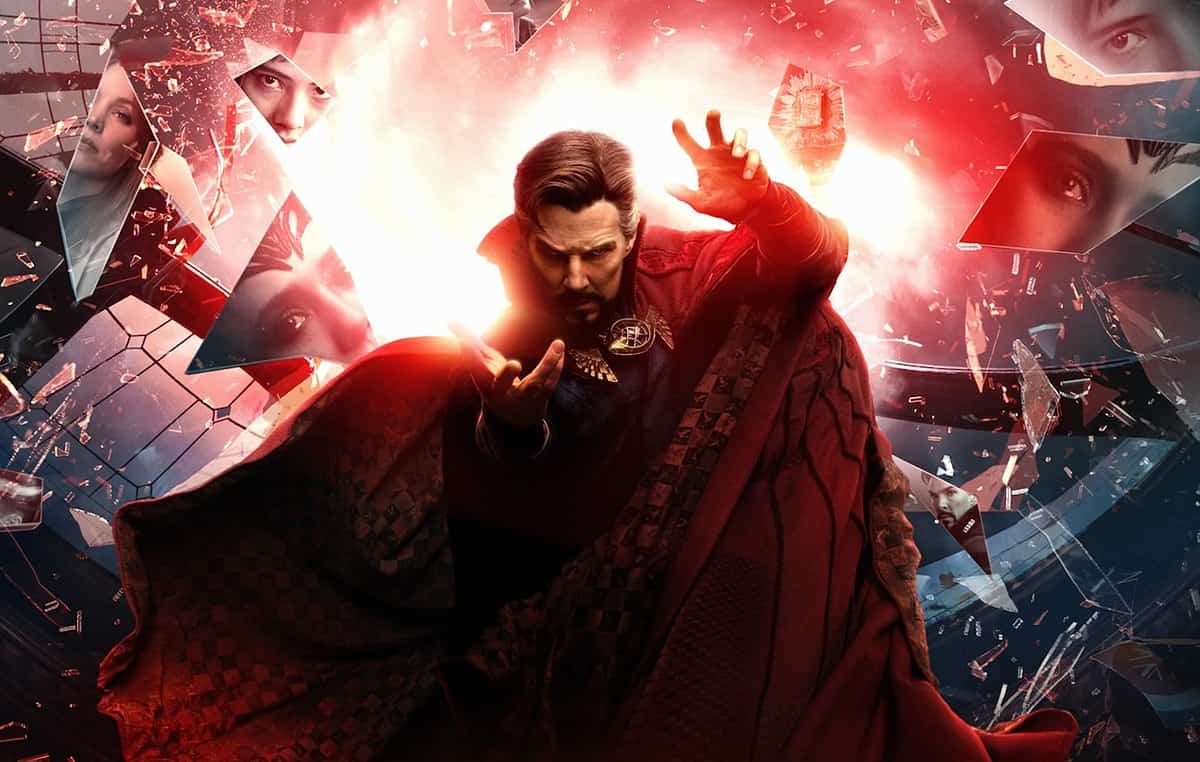 Honestly, as much as capes on superheroes are hated around here, Doctor Strange is the exception. And this is because his cape is not just floating in the wind but is sentient and can help in a fight. The Cloak of Levitation earned Stephen the top spot on this list with the best Marvel Cinematic Universe (MCU) costume.
Most accurate to his costumes in the comic books, all Stephen is missing are his comic book's bright yellow gloves. However, it was probably better for the MCU costume designers to forego this little detail. If his usual leather-bound, the flowing costume did not already make his status as a great sorcerer apparent, then the Cloak of Levitation certainly does. Combined, we are blessed with the coolest-looking MCU superhero.
And with someone who would not be involved in hand-to-hand combat, the large number of materials is not bad. After all, his magic is where it is at, so he does not need to consider practicality.
RELATED: The 9 Best Vehicles in the Marvel Universe (& The MCU)
Who do you think has the best costume in the Marvel Cinematic Universe (MCU)?