In recent years, it's become increasingly popular to reboot or remake beloved 80s comedies for a new generation of moviegoers. Weekend at Bernie's might not have been such a smashing success with critics, but its unique plot has been referenced in a plethora of comedies since its 1989 release, becoming one of the most recognizable dark comedies of all time.
Since the possibility of an upcoming reboot seems inevitable, we decided to make a list featuring the actors we'd love to see in a Weekend at Bernie's reboot.
Bob Odenkirk as Bernie Lomax
The titular Bernie would need to be played by an actor that understood physical comedy and also had experience playing sleazy characters. Better Call Saul's Bob Odenkirk fits the bill perfectly, thanks in part to his extensive comedy portfolio. His role as Saul Goodman also has left Odenkirk with a huge deal of experience playing characters that have ties to somewhat corrupt characters.
It's also worth mentioning that, while Odenkirk's witty lines would be somewhat missing due to his character being, well, dead, his physical comedy, as displayed in his show Mr. Show with Bob and David is proof that he would be great playing the deceased Bernie.
Michael Cera as Larry Wilson
Larry is the one that originally has the idea to pretend that Bernie is alive to keep him and his partner, Richard Parker, safe from the mob. Larry is the leading man in the comedy duo at the centre of Weekend at Bernie's, and we think that Michael Cera would be a great fit for the role.
Cera is a talented actor, especially when it comes to comedies, so seeing him back in a character that fits his description to a T would be great for his fans.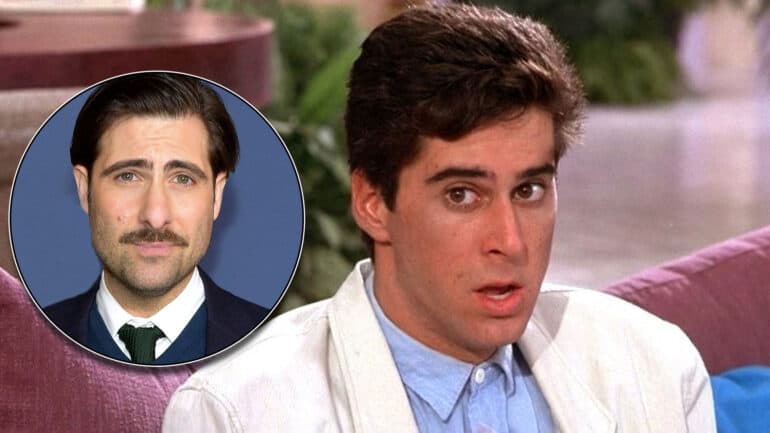 Jason Schwartzman as Richard Parker
Known for his mellow voice and mellower temper, Michael Cera is a master of awkward comedy, heralding a new generation of comedy with his roles in films like Scott Pilgrim vs. The World and Superbad.
Richard Parker goes along with Larry's plan of pretending that Bernie is still alive, only to get closer to his crush, Gwen Saunders.
While Schwartzman has been more involved in drama in recent years, his comedy talents have been duly noted by critics and audiences alike. Movies like The Darjeeling Limited and Fantastic Mr. Fox are a testament to Schwartzman acting chops.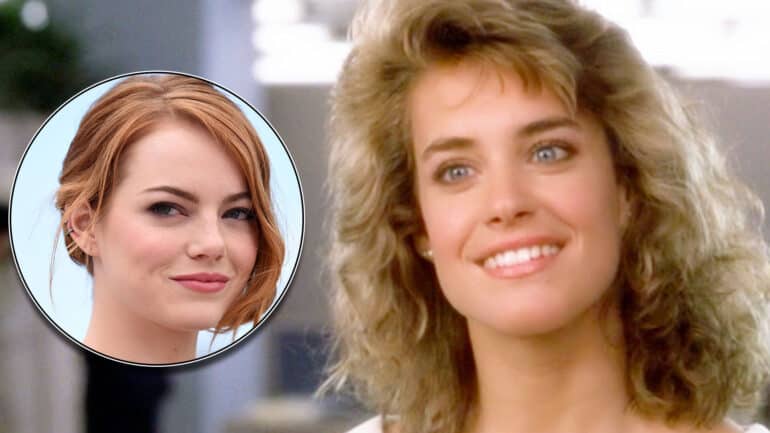 Emma Stone as Gwen Saunders
Fresh of her success with Disney's Cruella, it seems like Emma Stone is now a bona fide dramatic actress. That said, she also has experience playing more lighthearted characters, like co-starring with Michael Cera and Jonah Hill in the aforementioned Superbad.
Gwen joins Larry and Richard late into the movie, getting involved in the duo's charade and with the deadly hitman that's aiming to finish his job of killing Bernie. The love interest of Richard, it would be great to see Emma Stone and Michael Cera reunited for a new comedy film and even better if it's a reboot of Weekend at Bernie's.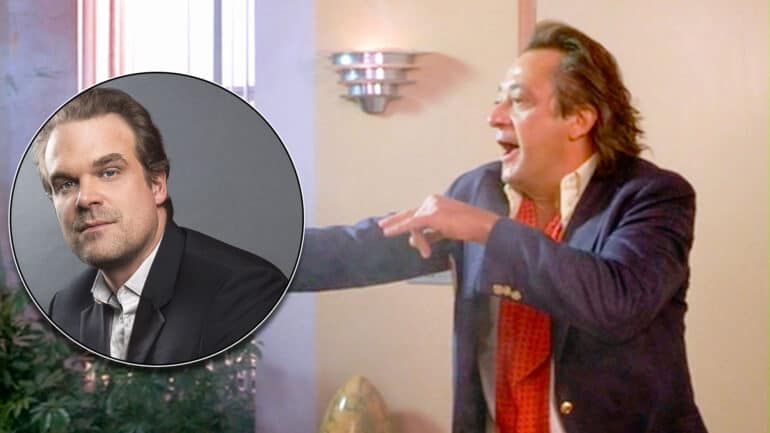 David Harbour as Paulie
David Harbour is an imposing man: standing at 6ft 2in, he's just the kind of guy you look for when you need someone to play a relentless hitman. Harbour would play Paulie, a mafia hitman that seeks to redeem himself after he thinks he's failed at killing Bernie Lomax.
Paulie is actually one of the funniest characters in the original film, and it just so happens that David Harbour has proved himself to be a more than competent comedian in recent films. Although his character in Stranger Things is not what you'd call "comic relief," his character in Black Widow most certainly is.
What do you think? Would you like a Weekend at Bernie's reboot film?