What happened to Scott Pilgrim vs The World 2? Will the Sex Bob-ombs get an encore? Will the adventure of Scott Pilgrim and Ramona Flowers continue? Are Michael Cera and Mary Elizabeth Winstead too old for a Scott Pilgrim sequel?
In 2010, the live-action adaptation of Bryan Lee O'Malley's popular graphic novel Scott Pilgrim vs. the World (which was essentially a video game movie) took the world by storm. Despite being loved by fans in general, the movie was considered a box-office bomb, failing to recoup its $85 million budget.
However, recent years and the popularity of the movie in social media have reinvigorated interest in the franchise like never before. We went from hearing absolutely nothing about Scott Pilgrim to being bombarded with new info about how the movie was a lowkey masterpiece. We even got the Scott Pilgrim vs. the World video game back in online stores – a feat that was considered impossible due to licensing issues.
It seems hard to believe that over a decade has passed since the movie's original release. Since then, the comics have also concluded their storyline – which was somewhat different from what we saw in the film. However, it seems like some fans simply can't get enough of Scott's quirky adventures, and there's already some discussion going around about how awesome a sequel (Scott Pilgrim vs. the World 2) would be.
That said, releasing a sequel to a 2010 movie would come with a variety of issues, most notably being the age of the actors. The original Scott Pilgrim worked because the actors were more or less close to the age their characters were supposed to be. A new movie couldn't be a continuation of the storyline we saw in the film since we already concluded what the comics had to offer.
There's still hope, however, as Netflix has recently announced plans to bring Scott Pilgrim to their platform – in a way that nearly no one could have predicted.
Netflix Scott Pilgrim Animated Series
After years of rumours about a continuation for the graphic novel series, now it's been made official that a sequel to the Scott Pilgrim's story is in the works in the form of an anime series, set to be released on Netflix. The decision to produce an anime to continue the franchise makes perfect sense, especially since O'Malley based so much of the graphic novel's style and comedy on Japanese manga and the otaku subculture.
An anime adaptation would also ensure that Scott Pilgrim vs. the World 2 becomes its own thing, instead of having to live up to the standards of the live-action film. This is especially great considering that the original movie was directed by none other than Edgar Wright, whose directing style and eclectic energy are near impossible to match by any filmmaker in the business.
Although nothing has been confirmed yet, we know for sure that Wright and screenwriter Michael Bacall – who were both involved in the original live-action film – would be coming back as executive producers for the Netflix anime.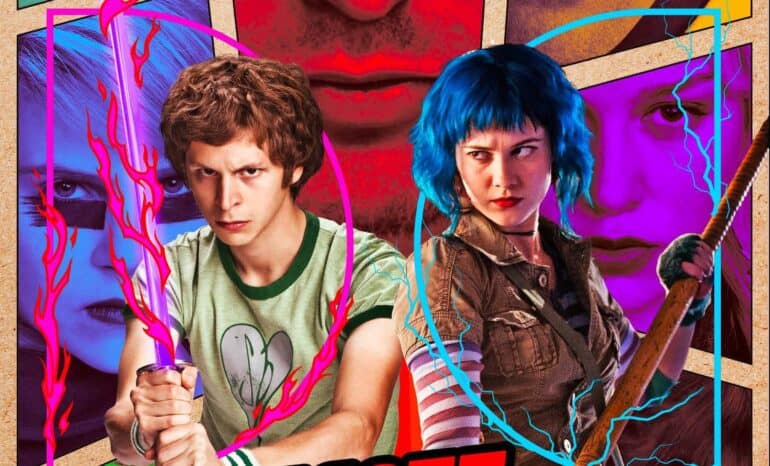 Scott Pilgrim vs. The World 2 – A Sequel?
So, to answer the question in the title: yes; unfortunately, it might be a tad too late to produce a proper live-action sequel to Scott Pilgrim vs. The World – but that doesn't mean that the franchise has to die. If anything, Scott Pilgrim is more popular now than it ever has been, and there's definitely an audience out there for this type of content – not to mention the renewed popularity of anime in the West thanks to shows like One Piece and My Hero Academia being as popular as they are on Netflix.
The anime show is set to be written by Bryan Lee O'Malley himself, so it's safe to say that, after twelve years, we finally might be getting the Scott Pilgrim sequel we always dreamed of, but perhaps not in the way that we expected.
When asked about a Scott Pilgrim sequel, actor Michael Cera said: "I don't think a sequel is a reality. In my limited understanding of the film industry, when a movie doesn't really explode at the box office, it's hard for anybody to get behind a sequel."
Tell us, are you excited for Netflix's animated Scott Pilgrim show or would you rather have a Scott Pilgrim vs. The World 2 movie?