There are plenty of really good romance anime series to enjoy. Here are some of the best we have found.
RELATED: The 15 Best Sad Anime Romance Movies
Anime has grown in popularity recently, with the fan base increasing rapidly. This means many anime had become more mainstream compared to the early 2000s when Dragon Ball was the only recognizable name. Now there are numerous series that even people who do not watch anime will recognize, such as My Hero Academia, Chainsaw Man, Attack on Titan, Bleach, One Piece, and even One Punch Man. And because more people have taken an interest in anime, there is also more room for producing and adapting different genres.
Earlier on, a lot of the anime one would see aired on television would primarily be directed at male watchers. And while many female anime fans enjoy the Shonen, Isekai, Seinen, Ecchi, and Harem genres, there is still room for Shoujo, Slice of Life, and Iyashikei. Despite the titles, these are genres that can be enjoyed by male and female audiences alike. And even though anime has received this great exposure, specific genres of anime still need to get more praise. And romance anime can fall into any of the categories mentioned above but is one of the relatively underappreciated genres of anime.
If you are curious about which romance anime series is the best and most popular, or if you are looking for something new to watch, then this article is for you.
RELATED: 16 Best Old Anime Movies That Can Be Considered Classics
Look no further if you are looking for a good romance anime series with an equally good love story. This list will detail twenty of the top romance anime series released thus far. That means there will be a mix of old and new series, but all of them will tell a beautiful story and make for a good watch. It is important to note that while romance anime can fall into any genre, many of the series included on this list will be Shoujo anime. Furthermore, this list will only include romantic anime, not romantic anime movies or OVAs, as there is already a separate list.
So, without further ado, read on to find out what some of the best romance anime series are to date:
22. Ancient Magus Bride / Mahō Tsukai no Yome
This anime follows the life of Chise Hatori, a 15-year-old orphaned girl shunned by society for her strange abilities. With nothing to lose and ready to give up, she decides to sell herself in an auction for supernatural creatures. An ancient mage purchases her a skull for a head named Elias Ainsworth. He buys her to become his bride, and she discovers what it means to have a family and a home through him. She makes various friends in a way that viewers are given a glimpse into a fantasy world hidden in plain sight. This is one underrated romance anime series worth a watch, as it is not a love story in the traditional sense.
21. Given / Givun
This is an 11-episode-long anime and one of the more popular BL anime series. It has a simple plot on the surface, with a group of guys getting together to form a band. However, a deeper, underlying plot leads to a blooming relationship between the boys. The story begins with Mafuyu, a high school student who carries a guitar around even though he does not know how to play it. In a chance encounter, he bumps into Uenoyama, fixes Mafuyu's guitar on a whim, and then convinces him to join his three-person band. This is the start of a beautiful relationship between the two. After the series, there is a sequel film if you would like to see more from this show.
20. Yona of the Dawn / Akatsuki no Yona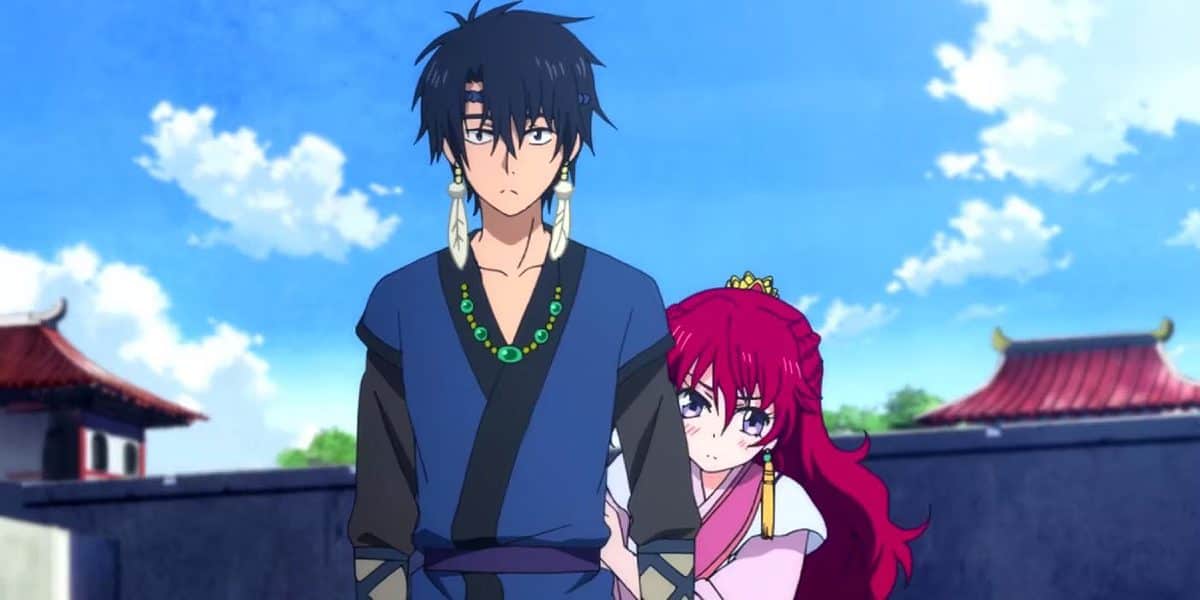 This one is perfect for you if you are a fan of epic fantasy romance stories. This follows the story of Yona, a princess living a happy, lavish lifestyle within Crimson Dragon Castle. She is oblivious to the miserable state of her kingdom beyond the walls but is soon given a reality check when the emperor is murdered. She is forced to flee the kingdom of Kouka with only her loyal bodyguard, Son Hak, by her side. To avoid losing her birthright as the princess of Kouka, she vows to grow stronger and get revenge on her enemies via an ancient myth.
19. Snow White with the Red Hair / Akagami no Shirayukihime
This is another fantasy romance set in a medieval world that follows the life of Shirayuki (whose name means 'Snow White'). She ironically has red hair and lives in Tanbarun, where she owns a herbal shop. She is forced to cut off her hair and flee one day when she gets noticed by the country's prince, Raji, who wants her as his concubine. She is rescued by the prince of a neighbouring kingdom, Zen Wistalia and two of his aides. She begins a new life in Zen's country of Clarines as a herbalist to repay her debt to the prince for saving her. The two begin a close friendship that eventually blooms into something more.
18. Plastic Memories / Purasutikku Memorīzu
This anime is a perfect choice if you are looking for a good cry. The story follows the story of Tsukasa Mizugaki, an 18-year-old who is fresh out of high school and has just failed his entrance exams for college. He ends up working at SAI (Sion Artificial Intelligence) Corporation, a company that creates and distributes androids that appear almost wholly human called Giftias. They are highly intelligent robots with a lifespan of 8-9 years before losing their memories and becoming violent. Tsukasa is assigned a Giftia named Isla as his partner upon starting the job and begins to fall in love with her. However, with her limited time, he must come to terms with his feelings before he loses her for good.
This is one underrated romance anime series worth a watch.
17. My Love Story!! / Ore Monogatari!!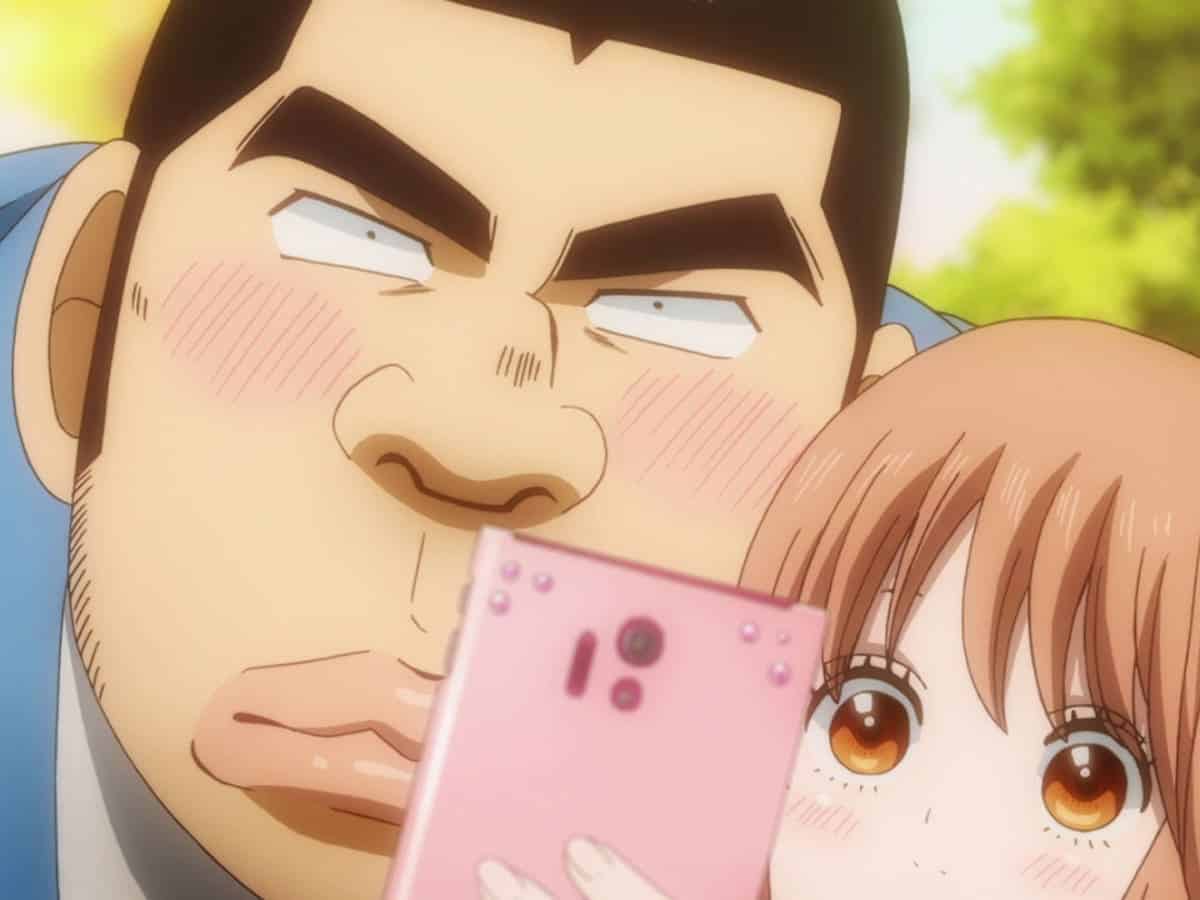 This is an endearing and unconventional love story wherein the objectively attractive guy, for once, does not get the girl. The story follows the life of Takeo Goda, a tall, muscular high school boy with no luck regarding women due to his intimidating appearance. This is also because he has an extremely good-looking best friend, Makoto Sunakawa, whom all the girls flock to instead. However, this changes one day when he rescues a beautiful girl, Ranko Yamato, from being molested on a train. He falls in love with her but tries to play cupid for her when he suspects that she may be in love with his best friend instead.
16. Rascal Does Not Dream of Bunny Girl Senpai / Seishun Buta Yarō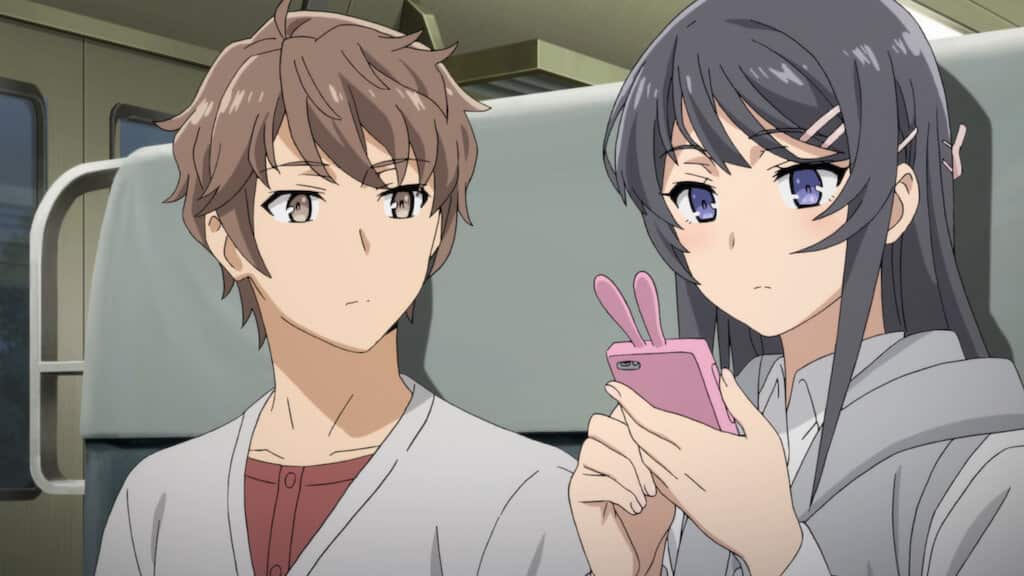 This 13-episode anime follows the story of high school student Sakuta Azusagawa who suddenly begins seeing a 'bunny girl' version of one of his upperclassmen appear in front of him. The upperclassman is a female student and actress named Mai Sakurajima. And the strange part is that no one else can see this bunny girl version of her besides Sakuta. This is due to a strange phenomenon going around called 'puberty syndrome', and the anime explores this concept through the eyes of the main character and other characters who begin to appear around him with the same problem. Sakuta ends up spending a lot of time with Mai to figure out what is going on and ends up discovering how she feels.
RELATED: 15 Best Anime Romance Movies Everyone Should Watch
15. Ouran High School Host Club / Ōran Kōkō Hosuto Kurabu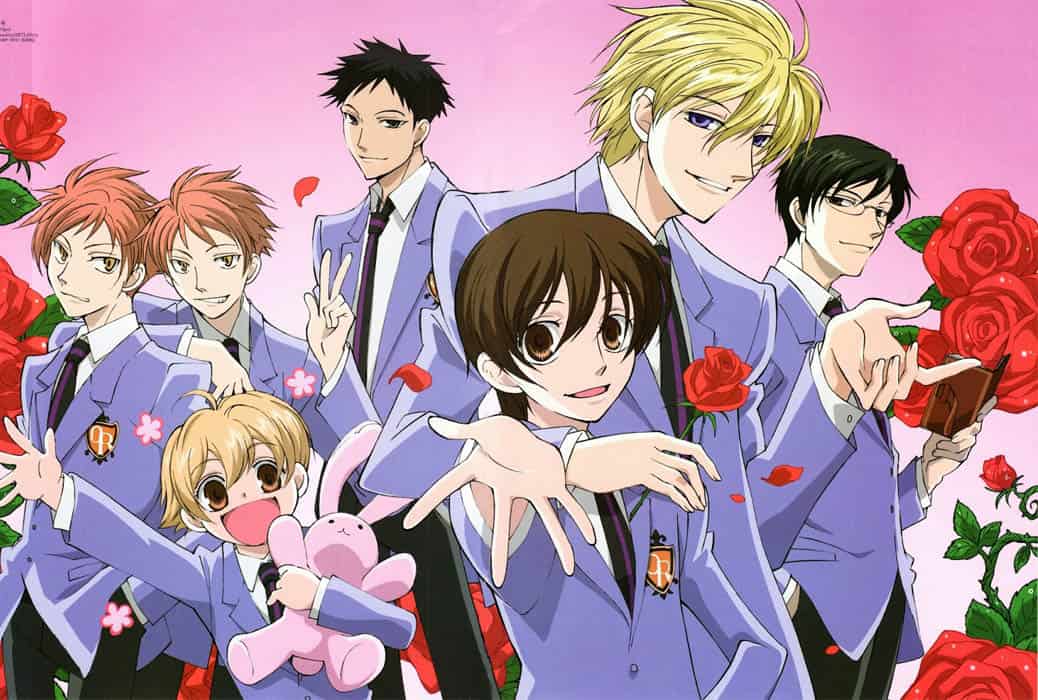 Shortly after enrolling at the prestigious Ouran Academy, Haruhi Fujioka is looking for a quiet place to study but instead stumbles across a group of attractive boys who have formed a rather popular Host Club. The president of the club, Tamaki Suou, then invites Haruhi to join the club after he startles her into breaking an expensive vase. This is Haruhi's only means of repaying the broken vase, and as she is already mistaken for a boy by her peers, the job is considerably easy. While entertaining various female students, she grows rather fond of the group's flamboyant personalities and antics.
14. Toradora!
This romantic comedy follows the life of high school students Ryuuji Takasu and Taiga Aisaka. Ryuuji is mistaken for a delinquent due to his intimidating face, even though he is soft-natured. The opposite is true for Taiga, a petite and pretty student with an aggressive, tsundere personality that earned her the nickname 'Palmtop Tiger' at school. The two cross paths one day, discovering that they are each crushing on the other's best friend. They embark on a journey to help one another pursue their love interests and form an unbreakable (and unlikely) bond in the process of doing so.
13. Clannad & Clannad: After Story / Kuranado & Kuranado Afutā Sutōrī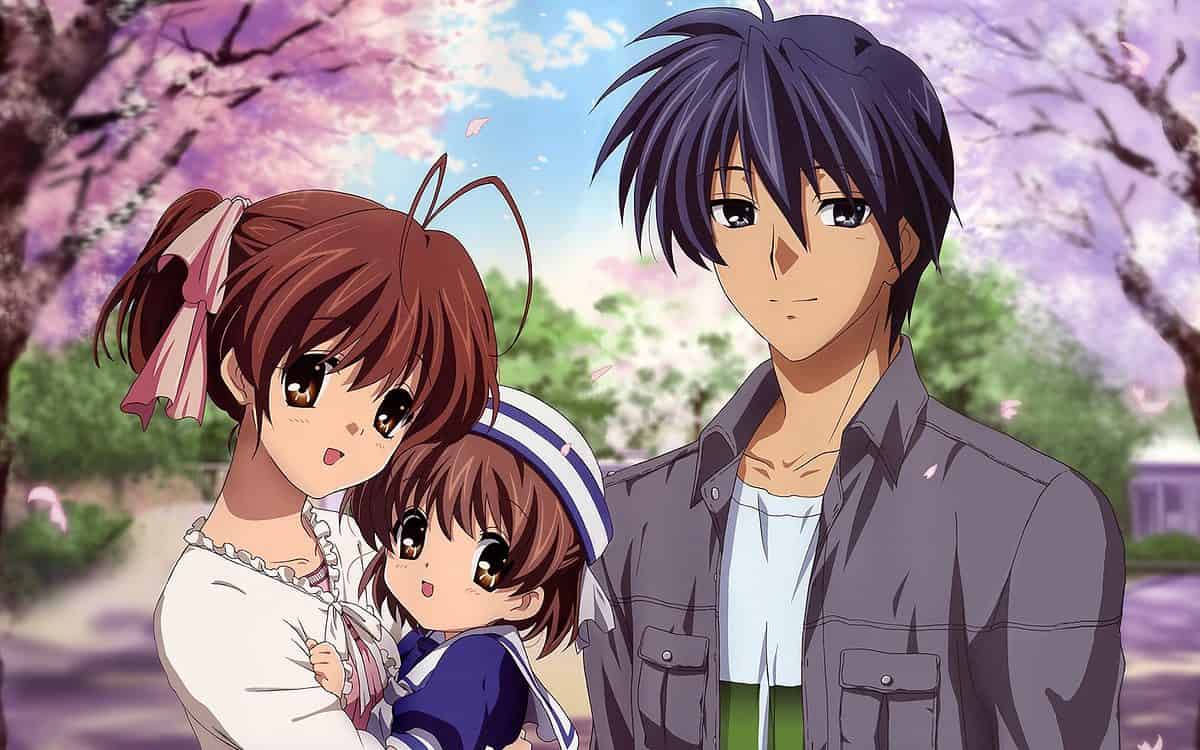 This is a two-season anime where the second season will absolutely ruin your life, so it is definitely worth a watch! The first season follows the life of delinquent Tomoyo Okazaki, who has given up on life. On his way to school one morning, he passes a girl name Nagisa Furukawa who attempts to befriend him. He brushes her off and continues to make his way to school. But as time passes, he realizes that it is no coincidence that he sees her around more often. Eventually, he befriends her, and along with four other girls, they help Nagisa achieve her dreams as they realize she is extremely ill. The second season (Clannad: After Story) builds on this, focusing on Tomoyo and Nagisa's lives after high school. But you have been warned; the second season is not for the faint of heart.
12. From Me to You / Kimi ni Todoke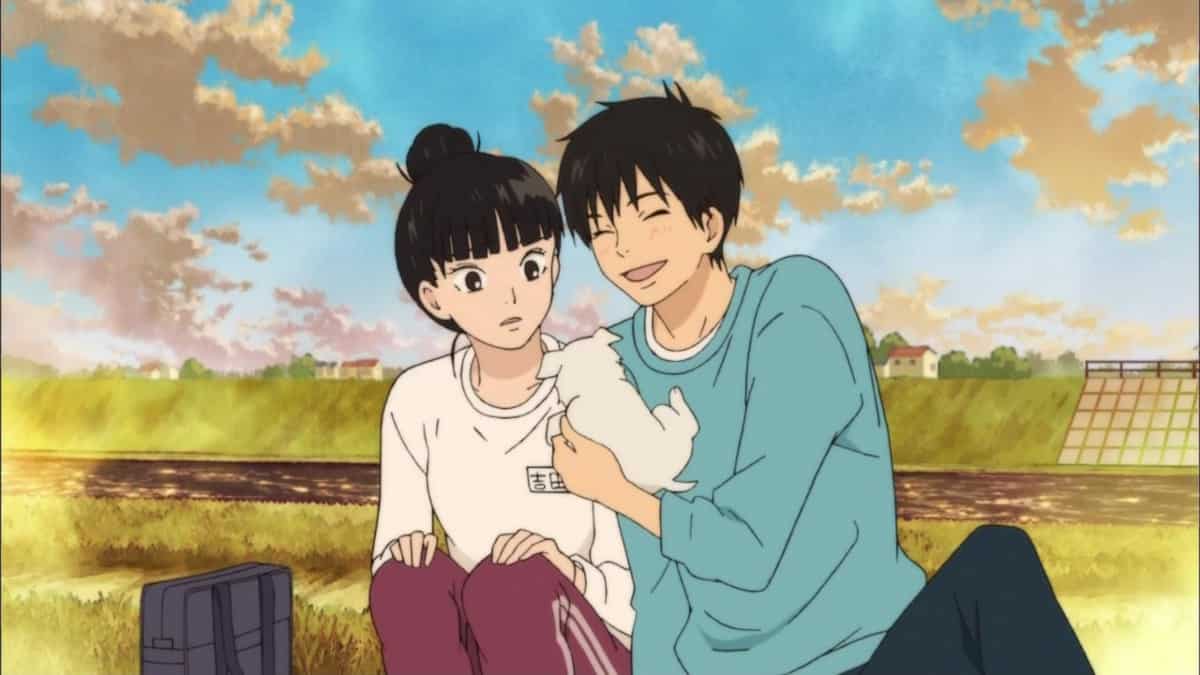 Due to her resemblance to the famous horror movie creature from The Ring films, Sawako Kuronuma is nicknamed 'Sadako' by her classmates. Her classmates then conclude that she must be as malicious and scary as the fictional character she resembles, and she then becomes a social outcast. In reality, Sawako is a sweet girl who longs for emotional connection and sees an opportunity for this in her classmate, Shouta Kazehaya, who is the most popular boy in her class due to his friendly and outgoing nature. Shouta is the catalyst for Sawako finally making some friends when he arranges an event for his class and encourages her to attend. The series is a beautiful glimpse into how a positive presence in your life can improve you.
11. My Teen Romantic Comedy SNAFU / Yahari Ore no Seishun Rabukome wa Machigatteiru
This short, 13-episode anime series follows the life of high school student Hachiman Hikigaya. He has a pessimistic view of the world and has narcissistic tendencies. He believes that there is no such thing as youthful joy, and anyone who says this to be true is a liar. He gets punished for writing an essay where he mocks modern social relationships and is made to join a club that aims to support students in achieving their dreams. With this possibly the worst punishment he can imagine, he is forced to team up with Yukino Yukinoshita, an ice queen and the only other club member. Together, they must use their wits to solve the problems of other students.
RELATED: 12 Heartbreaking Anime Movies That Will Leave You Sad
10. Sasaki & Miyano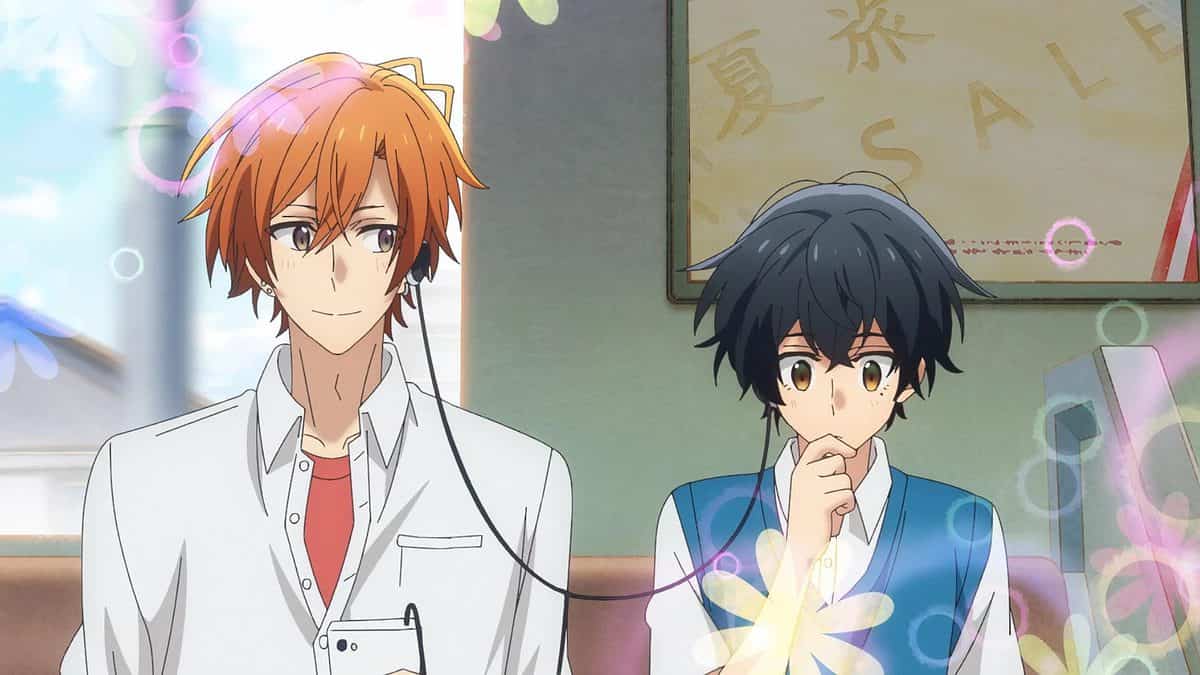 This is a beautiful BL romance that explores the concept of sexuality. The story starts with Yoshikazu Miyano, a petite and shy boy, who is rescued from a group of bullies by one of his upperclassmen, Shuumei Sasaki. Following this, Sasaki shows a great interest in Miyano, who, in turn, dramatically admires his peer following the event with the bullies. Miyano enjoys reading BL manga and keeps this fact a secret from his friends but lets it slip to Sasaki one day. To his surprise, Sasaki takes an interest in the manga, and they form a friendship wherein Miyano borrows him various BL manga. Their friendship eventually leads to something more, and both boys must come to terms with the fact that they romantically like each other even though both have previously shown interest in girls.
9. Wotakoi: Love is Hard for Otaku / Wotaku ni Koi wa Muzukashii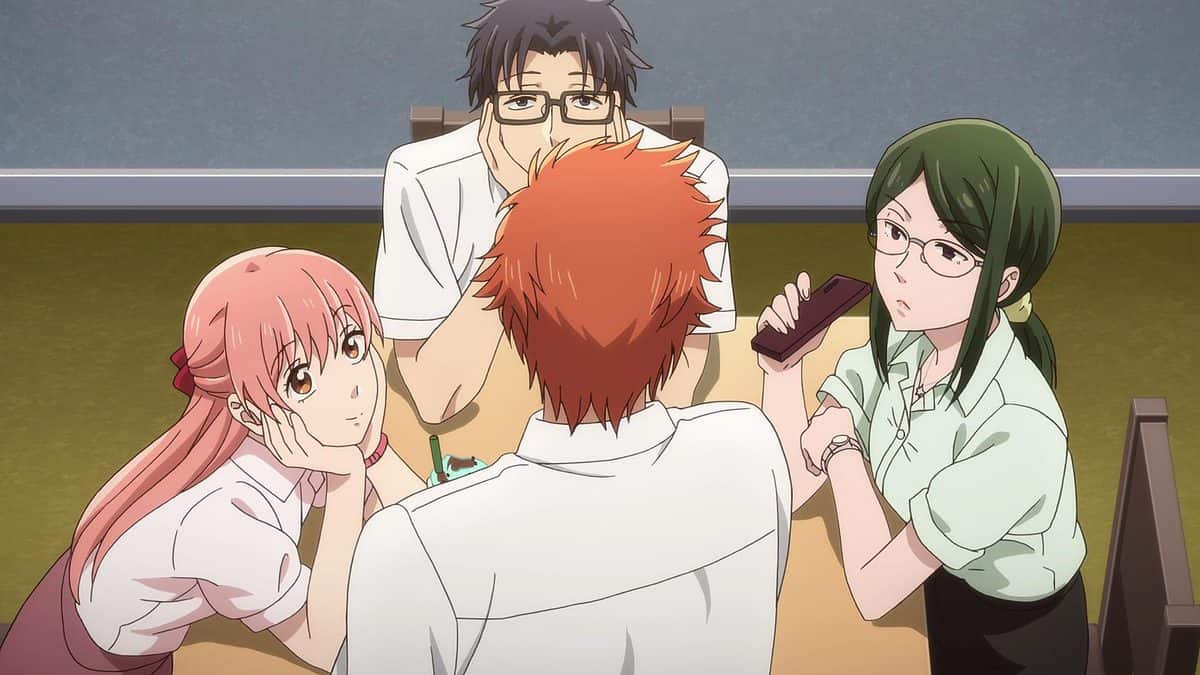 This romantic comedy is set outside of school for once. It follows the story of Narumi Momose, a closeted otaku and fujoshi. She ends up being late for work one day and runs into a friend from middle school, Hirotaka Nifuji, who she invites out for drinks after work. She is embarrassed that she is an otaku but quickly discovers that Hirotaka is also an otaku. After complaining to him about her disastrous love life one night, he proposes they start dating as they are both otakus. She quickly agrees and so begins their awkward relationship as two otakus dating.
Wotakoi: Love is Hard for Otaku is one of the best romance anime series and is well worth a watch.
8. Your Lie in April / Shigatsu wa Kimi no Uso
This anime series follows the lives of Kousei Arima, known as the "Human Metronome". He is a child prodigy that can play the piano with precision and accuracy. However, after the death of his mother, who made him undergo strict training for competitions, he can no longer stand the sound of a piano and vows never to play again. That is until he meets Kaori Miyazono, an eccentric violinist who forces him to take up playing the piano again. Kaori then begins to bring meaning back into Kousei's life through music and friendship.
7. Horimiya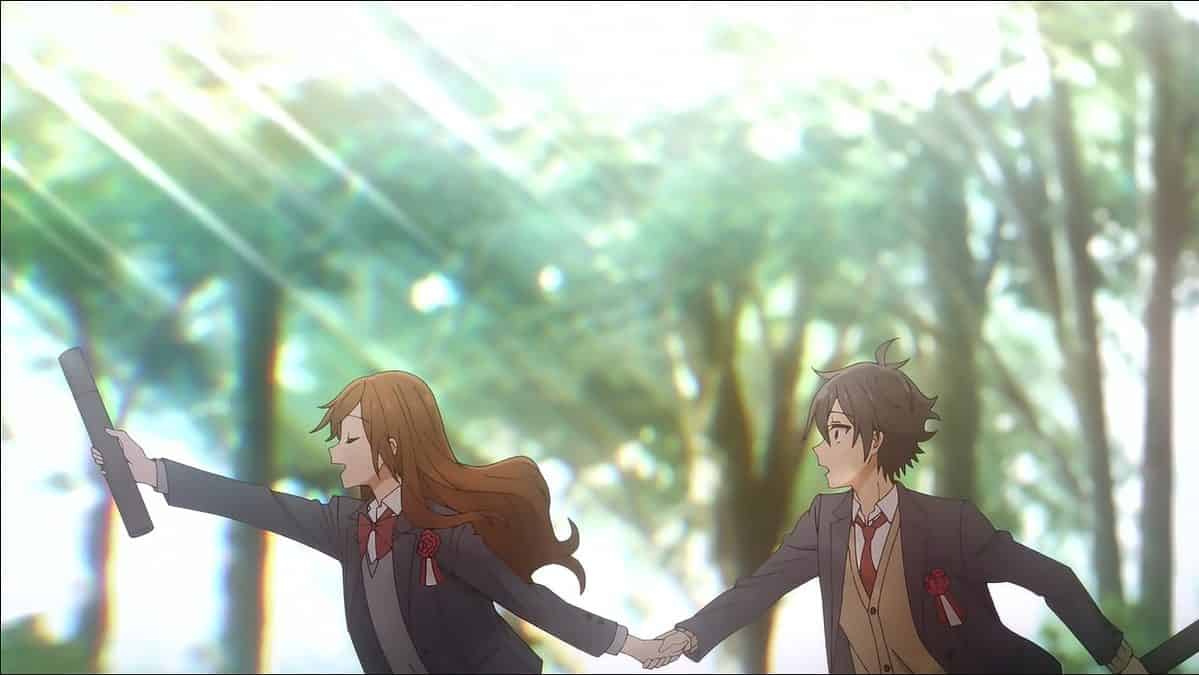 This follows the story of Kyouko Hori and Izumi Miyamura, who form an unlikely romantic relationship and surprise all their peers. This romantic comedy follows Hori as a popular and attractive social butterfly who meets her anti-social classmate, Miyamura, one day by chance. She begins inviting him over to her house each day after school, and they quickly discover that they have more in common than they initially thought. This cute and entertaining watch will leave a bittersweet taste in your mouth once you reach the end (mainly because the show has ended).
6. My Dress-Up Darling / Sono Bisuku Dōru wa Koi o Suru
Similar to the previous entry on the list, this light-hearted anime follows the life of Wakana Gojou, a high school student attempting to become an expert at making Hina dolls. He needs to keep this a secret out of fear of being bullied. Until he meets Marin Kitagawa, a trendy and popular girl constantly surrounded by her peers. The pair form an unlikely bond when Kitagawa reveals that she enjoys cosplaying but does not have the sewing skills to maintain the hobby. Due to Gojou's secret hobby, he is good at sewing, and the two begin working on one cosplay outfit after another while growing closer and closer. This is one of the latest anime releases on this list and is definitely worth checking out.
5. Kokoro Connect / Kokoro Konekuto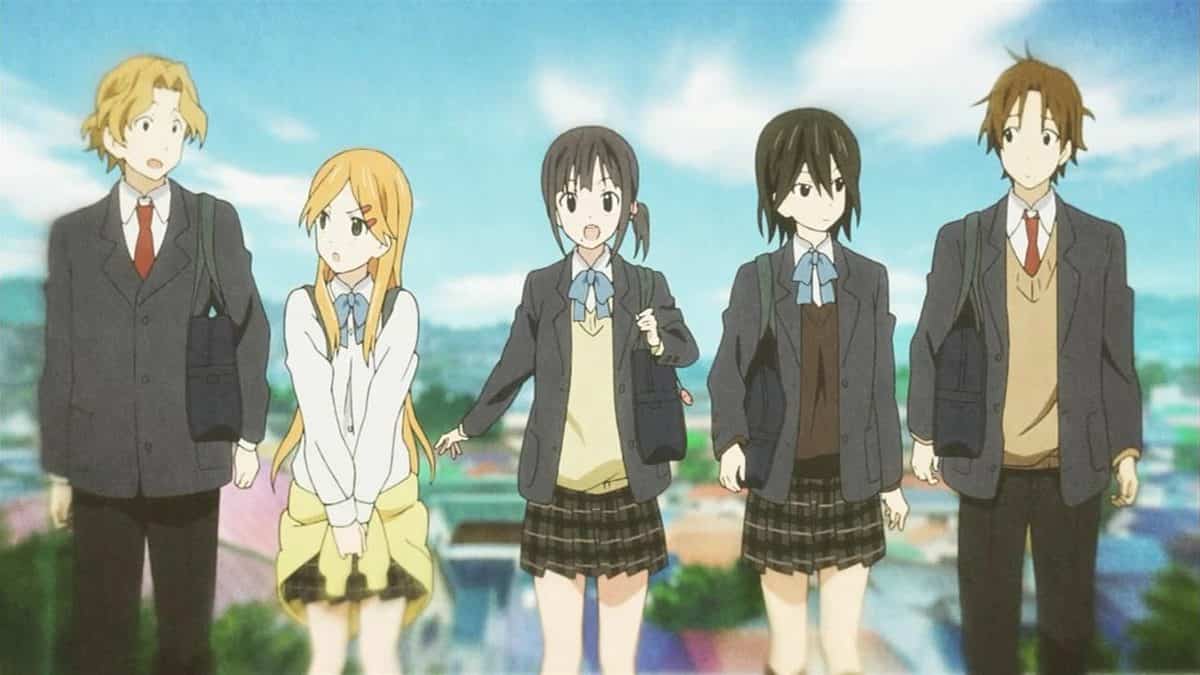 This is an interesting take on the romance genre as the anime follows the lives of five students who discover that their high school does not have a club that interests any of them. So they form their own club, the Student Cultural Society (StuCS). One day, two members, Aoi and Yui, randomly swap bodies for a short period, and this phenomenon continues to occur throughout the entire group. However, they soon discover each other's darkest secrets, trauma, and scars and run the risk of tearing their newfound friendship apart.
RELATED: Top 10 Best Anime Series Of All-Time
4. Blue Spring Ride / Ao Haru Ride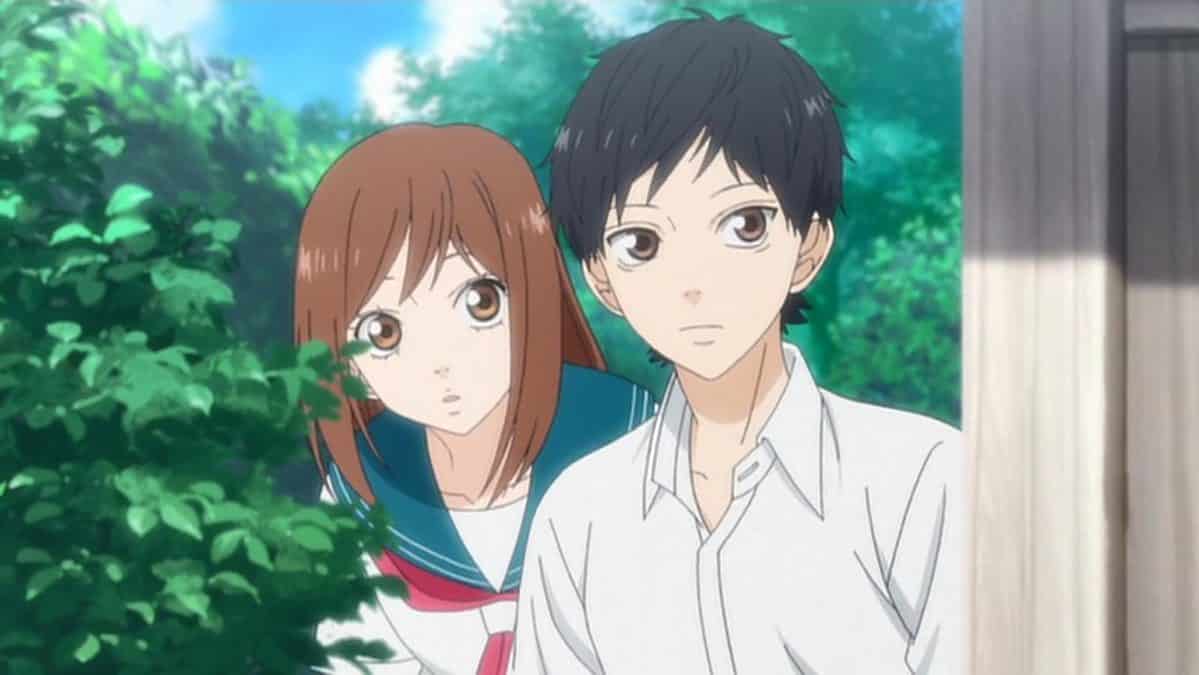 This series follows the story of Futaba Yoshioka, a high school girl who has made it her mission to repel any male from being attracted to her, let alone crushing on her. This is because she was extremely popular amongst boys in middle school, which led to her being cast out by her female peers. Therefore, she purposely acts noisy, graceless, and obnoxious to avoid the same events from repeating themselves. It is then revealed that she had a crush on a boy named Kou Tanaka, who just randomly stopped coming to school. She is shocked upon his return to high school and is caught off guard when she discovers he is not the same boy she remembers. Finding it difficult to approach him, she considers returning to her old self to try and gain his attention.
Blue Spring Ride is one of the best romance anime series and is well worth a watch.
3. Kamisama Kiss / Kamisama Hajimemashita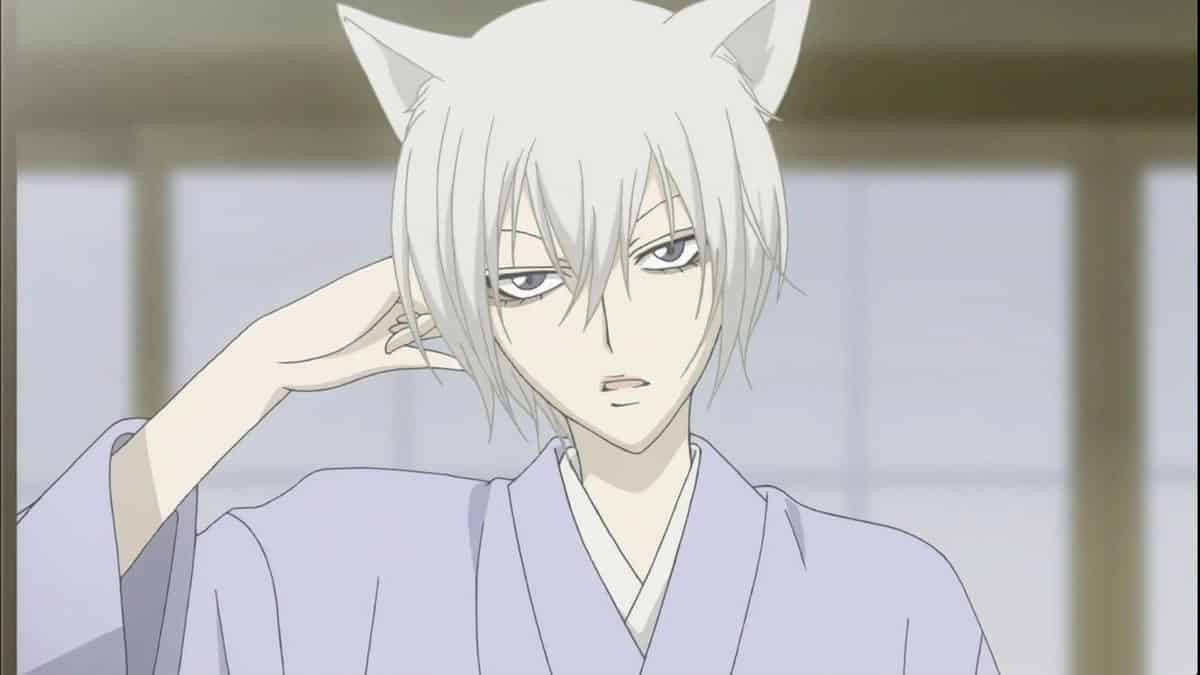 As one of the more popular anime on this list, this classic is a must-see for all anime romance fans. The story follows that of Nanami Momozono, a high school student who has suddenly found herself in an awful space in her life. She finds herself homeless after her alcoholic father loses everything to debt and is offered a home by a man that she rescues from a dog attack. Upon accepting, he leads her to a rundown shrine where she meets a fox familiar named Tomoe. She forms a contract with him to become her familiar, and the two must embark on a journey of God-hood. They encounter many dangers as Nanami's feelings begin to grow more and more each day for her familiar. This is a beautiful watch and is perfect for anyone who is in the mood for fantasy romance elements.
2. Kaguya-sama: Love is War / Kaguya-sama wa Kokurasetai: Tensai-tachi no Ren'ai Zunōsen
This exaggerated and underrated romantic comedy follows the lives of Miyuki Shirogane and Kaguya Shinomiya as the top student body representatives at the prestigious Shuchiin Academy. Miyuki serves as the student president and has Kaguya as his vice president. The two have developed feelings for one another but are both too proud to admit it. Follow them as they think up plot after plot to try and get the other to confess their feelings. The show does an excellent job of keeping the redundant nature of the story from growing tired and introduces other characters to ramp up the comedic aspect. However, when things get serious, there is real depth and layers beyond just a petty war between two prideful high school students.
Kaguya-sama: Love is War is one of the best romance anime series and is well worth a watch.
1. Fruits Basket / Furūtsu Basuketto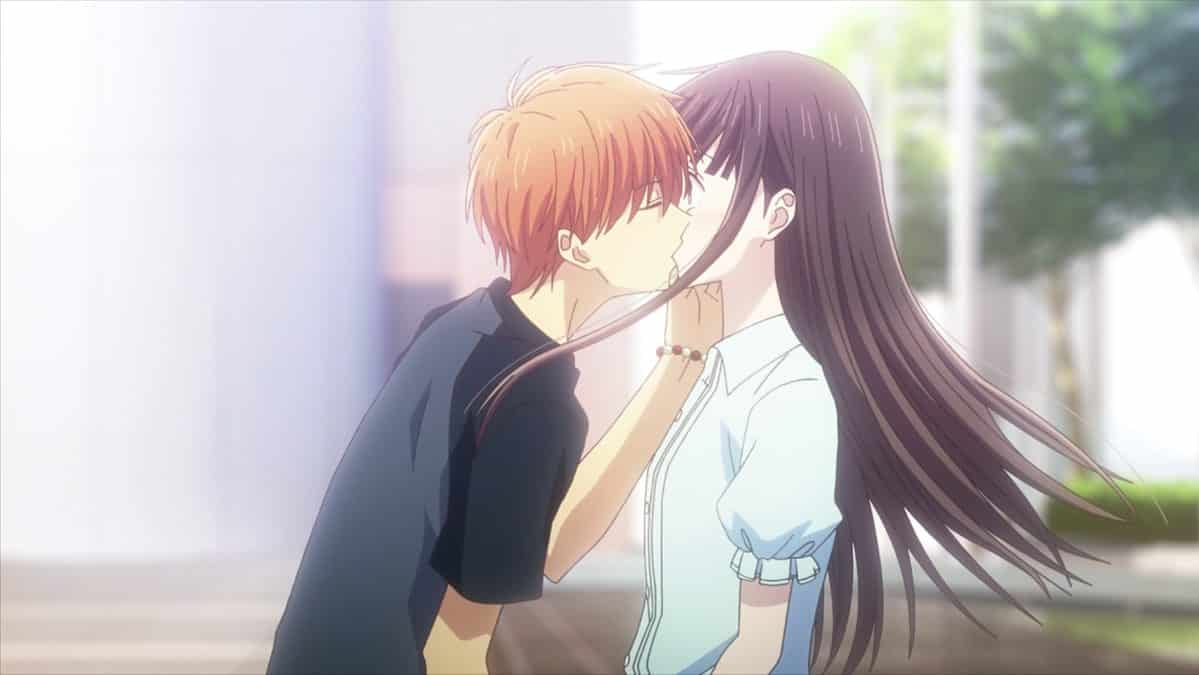 This 25-episode anime made the number one place on this list for a reason. It is one of the most popular and praised anime series. It follows the story of Tooru Honda, who sees tragedy strike, ending up orphaned and homeless. She is forced to live in a tent but does not realize that she is occupying space on the property of the esteemed Souma family. She one day runs into Shigure, an older Souma cousin, and Yuki, one of the most popular boys at her school. They discover she is homeless and offer her a place to stay, wherein she discovers that the family has a strange secret: when hugged by a member of the opposite gender, they each turn into an animal from the Chinese Zodiac! This is worth a watch if you are looking for comedy, romance, and a good cry all in one place.
RELATED: The 23 Best Anime TV Series to Watch on Netflix
Do you agree with the entries on this list of best romantic anime series?