While it is good to laugh, sometimes you're just looking for something that will absolutely shatter your heart and leave you staring at a wall contemplating your life decisions. All anime fans will agree that some of the saddest films you can find are animated Japanese romance movies, specifically the ones that feature sad character deaths and tragic romance. Let's take a look at some sad anime romance movies that will ensure a good cry.
RELATED: Sad Anime Movies – The Most Heartbreaking
1. A Silent Voice (2016)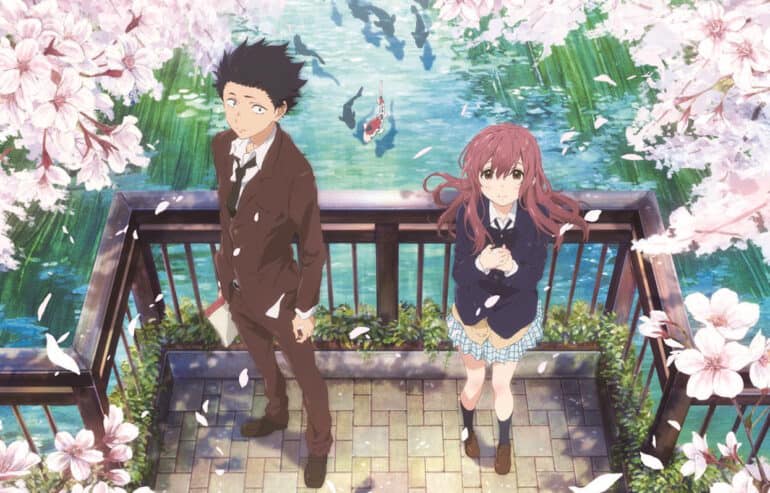 Based on the manga of the same name, this anime film follows Shoya Ishida, a depressed high school student and social outcast who decides to tie up loose ends with Shouko Nishimiya, a deaf girl he bullied in elementary school.
After transferring to a different school due to the bullying, Shouko accidentally left her notebook behind, and Shoya has kept it since. Upon returning it, he accidentally asks if they can be friends in a panic, and she happily accepts. Shoya also makes friends with another bully victim, Tomohiro Nagatsuka, by protecting him.
Shoya begins to get closer to Shouko and her younger sister, and all seems to be going well until some of his old friends from elementary school show up. Then, friends begin to dig up the past, and old self-destructive thoughts start to surface. Fortunately for fans, the film has a sweet, happy ending, so you don't have to worry about aimlessly staring at a wall after finishing it.
A Silent Voice explores themes of mental health, bullying, the friendship between a guy and a girl, disability and more.
2. The Garden of Words (2013)
This Makoto Shinkai-directed short film was intended to be a story of "lonely sadness." He used shoes as a metaphor for life and based it on the definition of the traditional Japanese word for "love."
The film centres around two strangers: 15-year-old Takao Akizuki, an aspiring shoemaker, and 27-year-old Yukari Yukino, a mysterious woman he later learns to be the classical-Japanese teacher at his school. The two often encounter each other at the Shinjuku Gyeon National Garden during the rainy season. However, Yukari doesn't open up about her life, while Takao shares almost everything about his.
When he eventually learns who Yukari is and confesses his feelings to her, things don't exactly go the way he planned.
The age difference between Takao and Yukari illustrates how clumsily and disjointedly people mature, showing that even some grownups don't feel any more mature than teenagers.
This film is more melancholy and features quiet music to match the tone of its characters. However, its conclusion is left somewhat open-ended, leaving audiences to guess what eventually happens between the two. A manga and novel were developed in the same year as the film and share some extra scenes and give their own take on the ending so that you can take your pick.
RELATED: 16 Best Old Anime Movies That Can Be Considered Classics
3. Your Lie in April (2014 – 2015)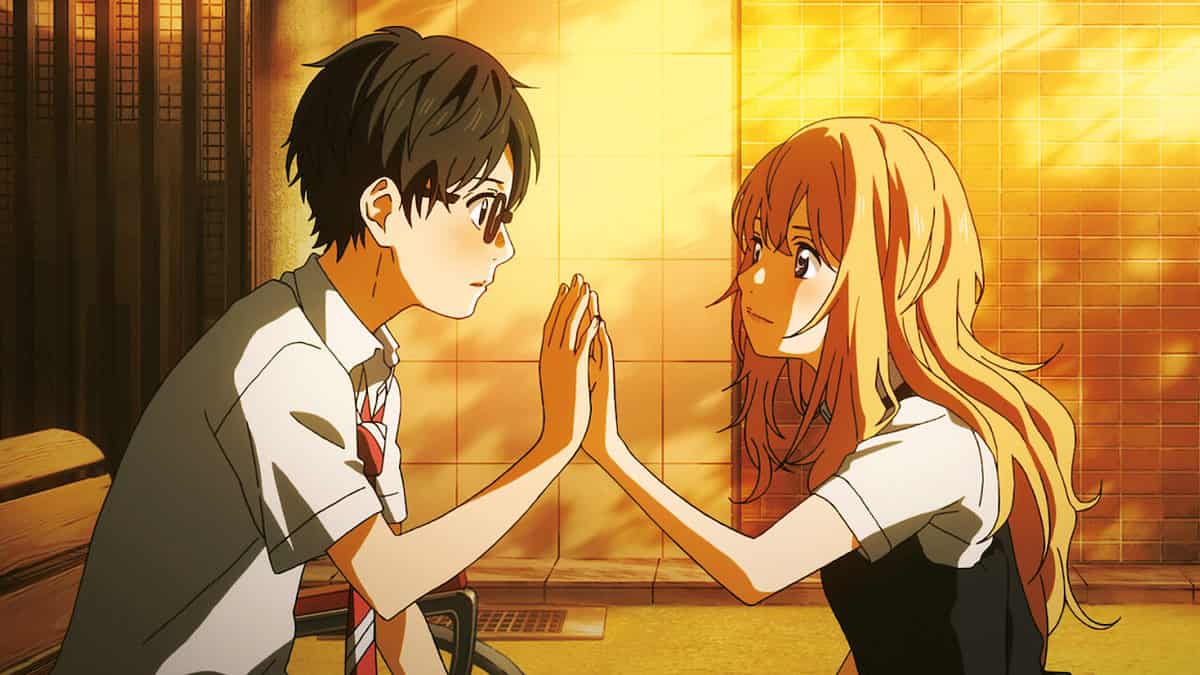 While the anime isn't a film, Your Lie in April received a live-action adaptation of its stories in 2016.
The anime follows the story of Kosei Arima, a young piano prodigy who has a mental breakdown after his mother's death. As a result, he can no longer bring himself to touch a piano as he finds himself unable to hear the music.
Two years after his breakdown, he meets Kaori Miyazono, a free-spirited (slightly manic) violinist who lifts his spirits. She inspires him to play the piano again, showing him how freer he can be with his music, a stark contrast to how strict his mother was. He soon realises that he loves her, but she seems more interested in his friend.
When Kaori collapses during a performance, he learns that she is anaemic. But, ever the motivator, she pushes him to continue without her.
The anime's ending is sombre and will very likely leave you with intense heartache that will return every time you hear Your Lie in April's soundtrack.
4. Clannad: After Story (2008)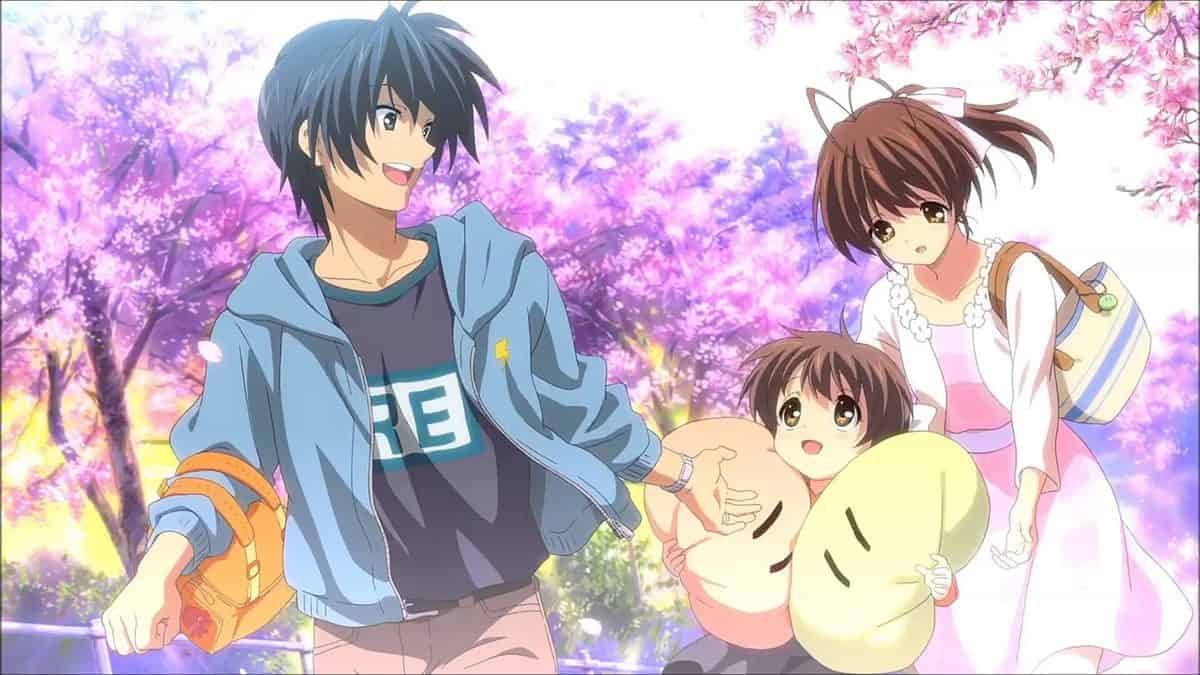 This romance anime movie was adapted from the visual novel and is even sadder than the prequel.
After finally getting together and graduating high school, Nagisa and Tomoya Okazaki begin their life together and are ready to continue their love story as they marry and have their first child. But unfortunately, Nagisa becomes sick with a mystery illness and viewers are taken on an emotional rollercoaster featuring some of the saddest anime deaths.
Tomoya starts working incredibly hard and has a very strained relationship with his daughter, which he tries to rectify later on in her life.
Once Clannad: After Story has dealt out enough emotional trauma to last those brave enough to watch the anime a decade, it takes a slight turn, and the story ends on a sweet note that makes all the time you spent watching Clannad: After Story worth it. You learn to appreciate happy endings when all you're given is heartbreak and devastation.
5. Your Name (2016)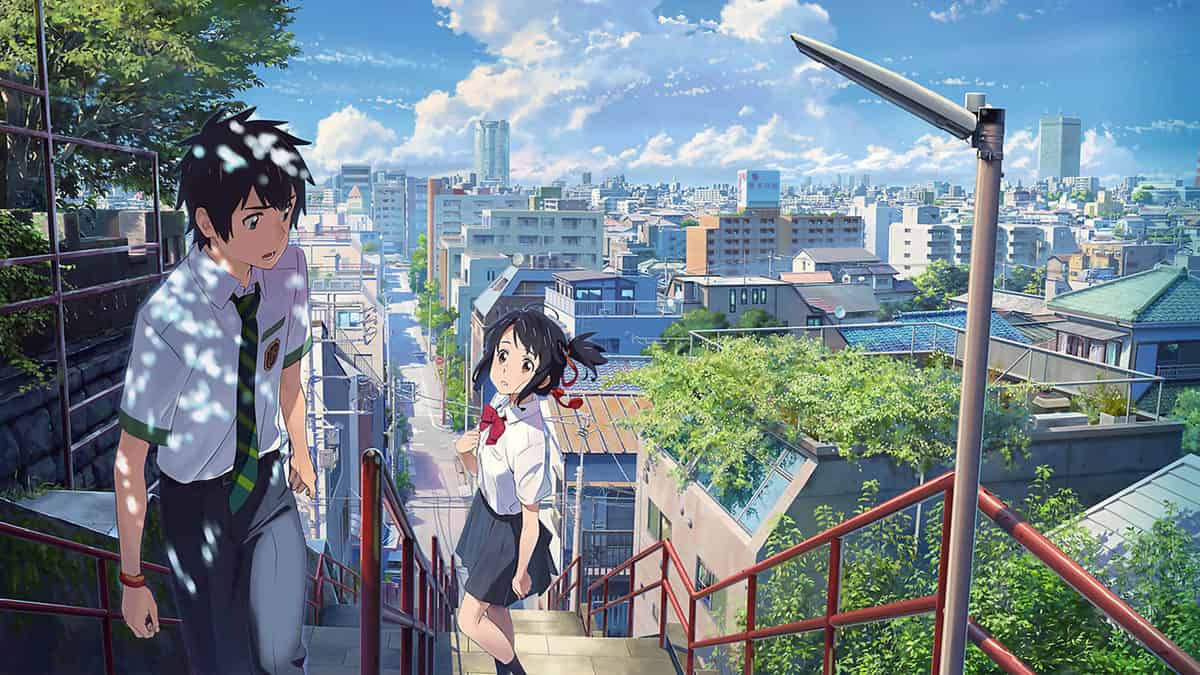 This film tells the story of the events that transpire after a high school boy, Taki Tachibana, and a girl, Mitsuha Miyamizu, begin to swap bodies.
Mitsuha lives in Itomori, a rural town that she becomes bored of fairly quickly, while Taki lives in Toyko. After she makes a wish, the two will wake up as each other regularly and have to complete each other's tasks for the day. During these swaps, Mitsuha helps Taki get a date, and Taki makes Mitsuha popular.
They discover they can communicate by leaving messages for the other to find when they return to their respective bodies. Taki tries to meet Mitsuha but learns he can no longer communicate with her and discovers they are not from the same time. Taki is three years ahead of Mitsuha.
The anime has some incredibly sad moments that will leave your heart aching for the characters, but it ends on a tearfully heart-warming note that may make you want to watch it again once you've emotionally recovered.
6. 5 Centimeters per Second (2007)
Nothing says "good cry," like a love story of childhood friends who never end up together. The film was created by Makoto Shinkai and followed the life of Takaki Tono. It is split into three parts: Cherry Blossom, Cosmonaut and 5 Centimeters per Second.
We witness the beginnings of a friendship between Takaki and Akari Shinohara, who grow close because of their shared interests and seasonal allergies. Akari movies away, and the two begin to drift apart. When Takaki learns he will be moving further away from her, he decides to see her one last time and gives her a letter confessing his feelings. He loses it on the way, but the two share a kiss and promise to keep writing to each other.
As they grow up, we see how Takaki continues to have lingering feelings for his childhood friend, which jeopardises several potential relationships.
Eventually, the two return back to the spot they watched the cherry blossoms for the first time as children and spot each other in passing. But unfortunately, a train passes between them before they can do anything about it, and Akari leaves, ready to get married to her fiancé.
The ending leaves you feeling sad for what could have been but satisfied with the knowledge that Takaki will be alright.
7. Orange: Future (2016)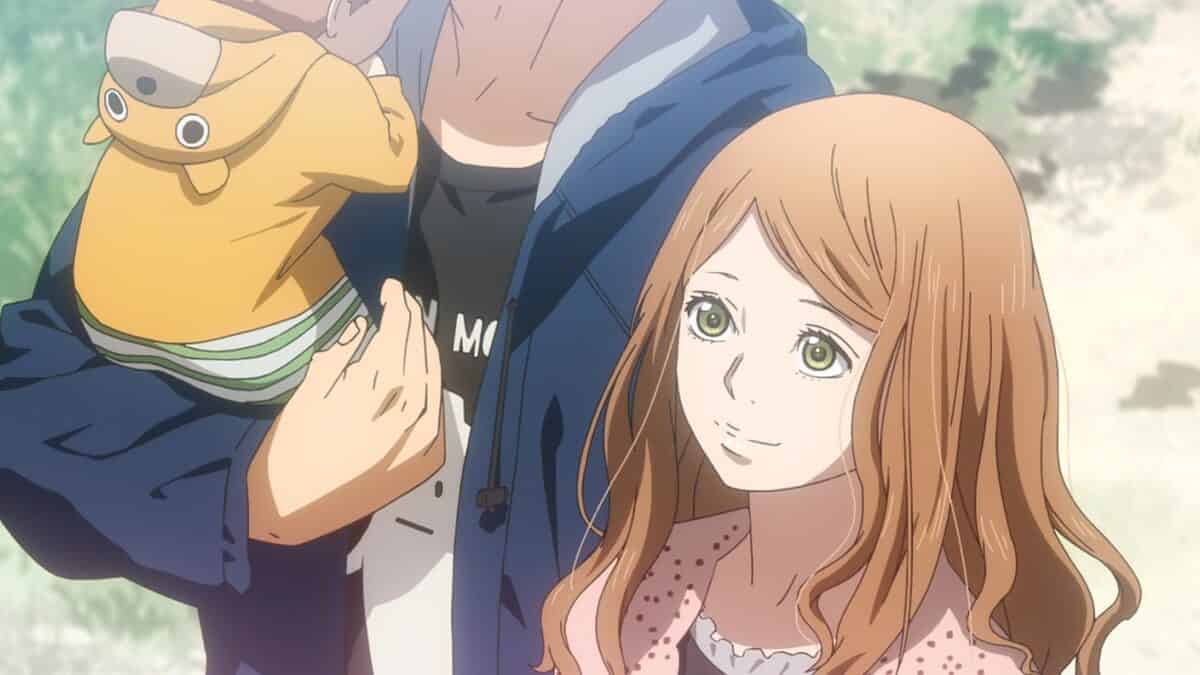 Hiroshi Hamasaki and Naomi Nakayama directed this romantic drama which follows the life of Naho Takamiya, a teenage girl who starts receiving letters from her future self which ask her to stop her "biggest regret." Many of these regrets revolve around Kakeru Naruse, a transfer student who took his own life the same year he arrived at the school.
Naho follows the letters mostly to the T, not wanting to be responsible for future tragedies in Kakeru's life. She and her friends, who have also received letters from their future selves, work together to save Kakeru from his fate.
The anime is very sad, especially when we get some insight into Kakeru's thoughts, but it has a happy ending.
8. I Want to Eat Your Pancreas (2018)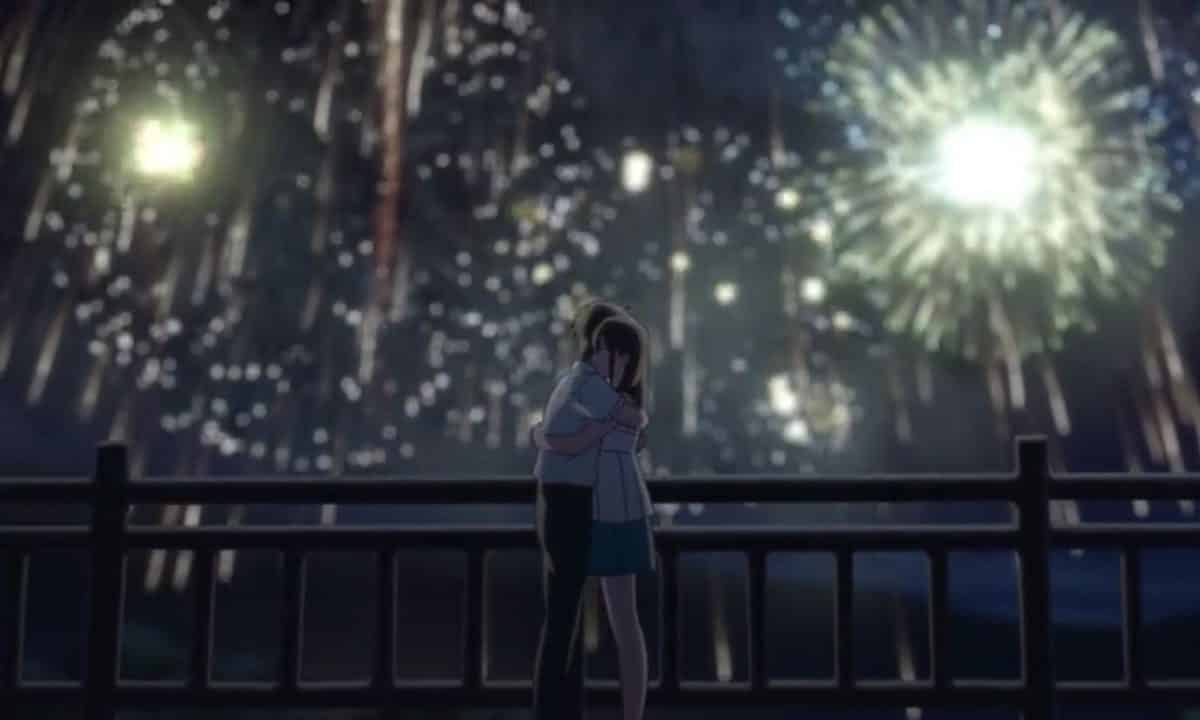 Based on the light novel of the same name, this Slice of life coming-of-age drama focuses on an unnamed male student who befriends the popular student, Sakura Yamauchi. After he finds Sakura's diary and learns about the terminal illness, the two begin to develop a friendship.
Together they bond over everyday activities and complete wishes on Sakura's bucket list. For the most part, the anime is quite sweet, and while you know she's eventually going to die, you don't end up feeling too sad. But then the death comes, shocking and unexpected, and you don't know what to do with yourself.
His name is eventually revealed to be Haruki Shiga at the film's end when he retrieves Sakura's diary from her mother.
While the two are shown to be more close friends than in a romantic relationship, the creators left it up to the viewers to determine the relationship between the two characters.
RELATED: 15 Best Anime Romance Movies Everyone Should Watch
9. Whisper of the Heart (1995)
This Japanese animated film produced by Studio Ghibli tells the story of Shizuku Tsukishima, a young girl living with her family in Tokyo. She is interested in creative writing and decides to write a book including fantasy elements featuring herself as the protagonist.
Along her journey, Shizuku meets Seiji Amasawa, an annoying boy who wishes to be a master luthier. His willingness to pursue his dream inspires her to pursue her own, but this leads to some very stressful situations.
While this movie is certainly not one of the saddest romance anime on the list, depending on how you look at it, Whisper of the Heart can either be depressing or inspiring. The film has a lovely ending and is well worth watching.
10. Into the Forest of Fireflies' Light (2011)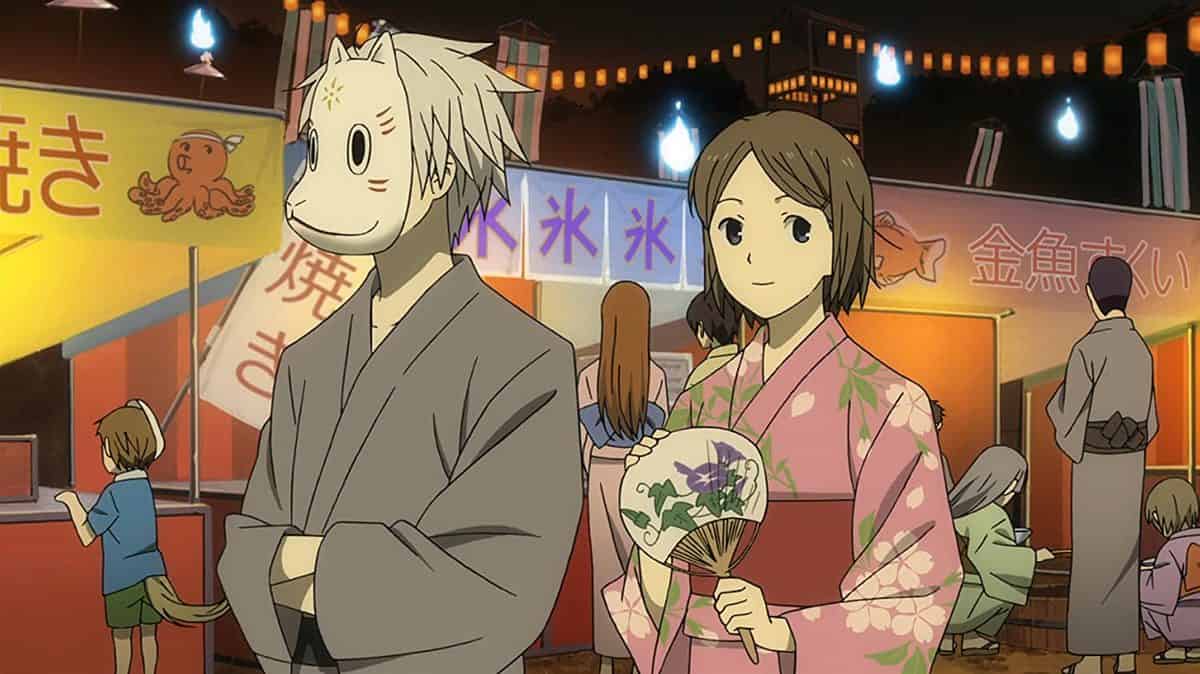 Otherwise known as Hotarubi no Mori e, it tells the story of a young girl named Hotaru, who develops a friendship with a supernatural spirit named Gin.
The two meet when Hotaru is still very young, and she learns that he will disappear if a human ever touches Gin. However, after he helps her out of the forest, she returns to visit him every summer. As time passes, romantic feelings begin to develop between the two, and they begin to struggle, Hotaru with the uncertain future they will face as a couple and Gin with his inability to hold the young woman he loves.
This anime movie has a sweet but heartbreaking romance story with an incredibly sad ending that will likely leave you in tears.
11. Hal (2013)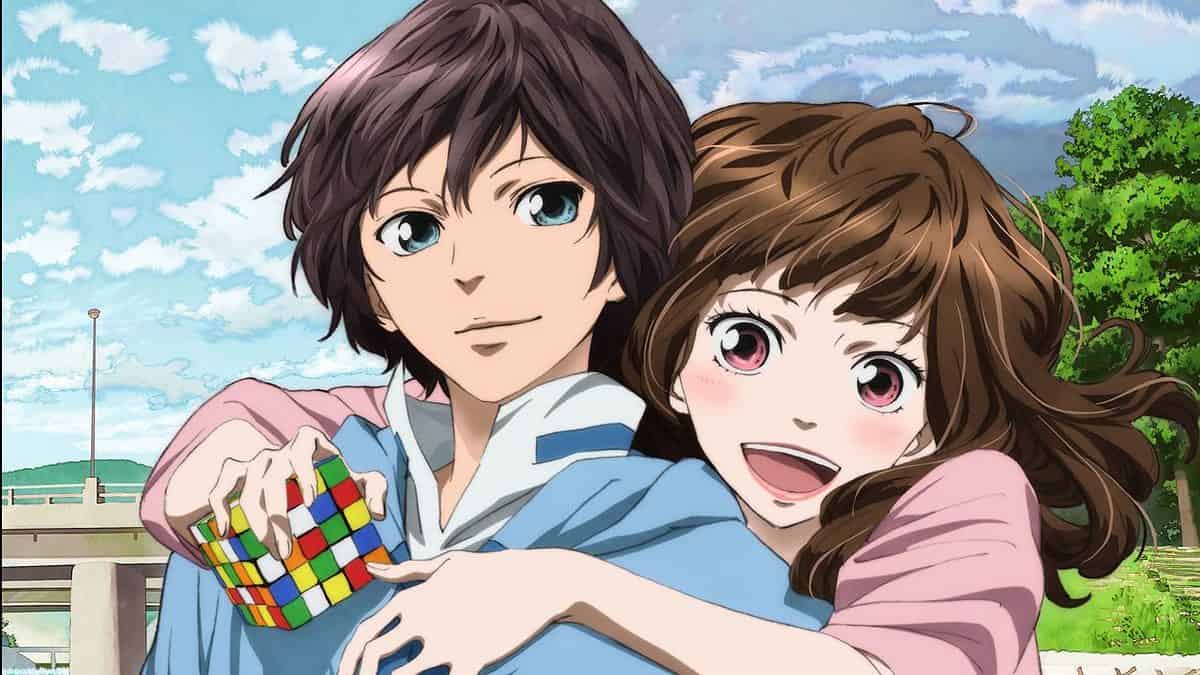 After the death of her boyfriend, Hal, Kurumi falls into a deep state of depression and struggles to move on from the life that she could have had. Thanks to a massive advancement in technology, she receives an android named Q01, who takes on the appearance of Hal and is to act as his replacement.
Kurumi finds herself slowly healing and breaking free of the depression. Still, as the new "Hal" helps her move on, the android struggles to fully understand the emotions Kurumi is going through and her past with Hal, but he does his best, and the two find themselves in an interesting situation.
The film touches on loss and the process one must go through to escape it. It also takes a moment to illustrate that not all relationships are perfect.
The ending is quite jarring and bittersweet.
12. The Wind Rises (2013)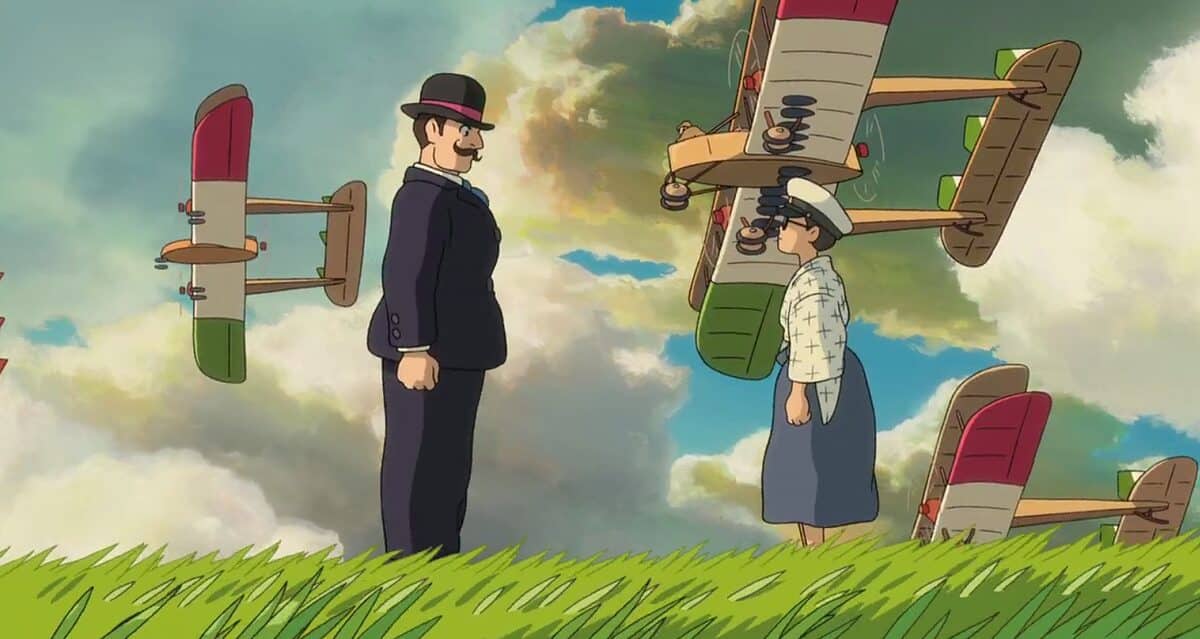 This fictionalised biological film tells the story of Jiro Horikoshi, an aviation engineer who eventually created the Mitsubishi A5M fighter plane.
Along his journey, Jiro repeatedly fails to build a working plane and meets Nahoko Satomi. The two eventually get engaged by Nahoko wants to wait to marry him until after she's recovered from tuberculosis. The two eventually marry after Nahoko can no longer handle being away from Jiro, and they enjoy their years together.
When Jiro eventually creates the Mitsubishi A5M, he is unable to celebrate his success when a gust of wind blows past, and he realises that his wife has passed on. After the war is lost, Jiro has a dream of Giovanni Battista Caproni and Nahoko. They comfort him and encourage him to live his life to the fullest.
The Wind Rises is a relatively slow film and is a deeply sad romance anime of a couple doomed from the beginning. The art style and soundtrack do an excellent job of capturing the tone of the film.
13. The Girl Who Leapt Through Time (2006)
Mamoru Hosoda directed this sci-fi romance, which tells the story of Makoto Konno, a young girl who accidentally gains the ability to time travel.
At first, Mokoto spends her time using her abilities to benefit herself, including evading an awkward love confession from her best friend and reliving a single karaoke session. However, she soon learns that they have an unpleasant effect on others and that she can only use them a limited number of times. So she decides to use what little remains of her abilities to help those around her.
When she learns the truth about her best friend, she also realises she loves him. But, unfortunately for her, it is too late. This romance anime movie has several sad moments sprinkled through, but the ending tops it off with a bittersweet moment shared between Mokoto and her best friend.
RELATED: The 25 Best Anime Movies of All Time According to IMDb Score
14. Plastic Memories (2015)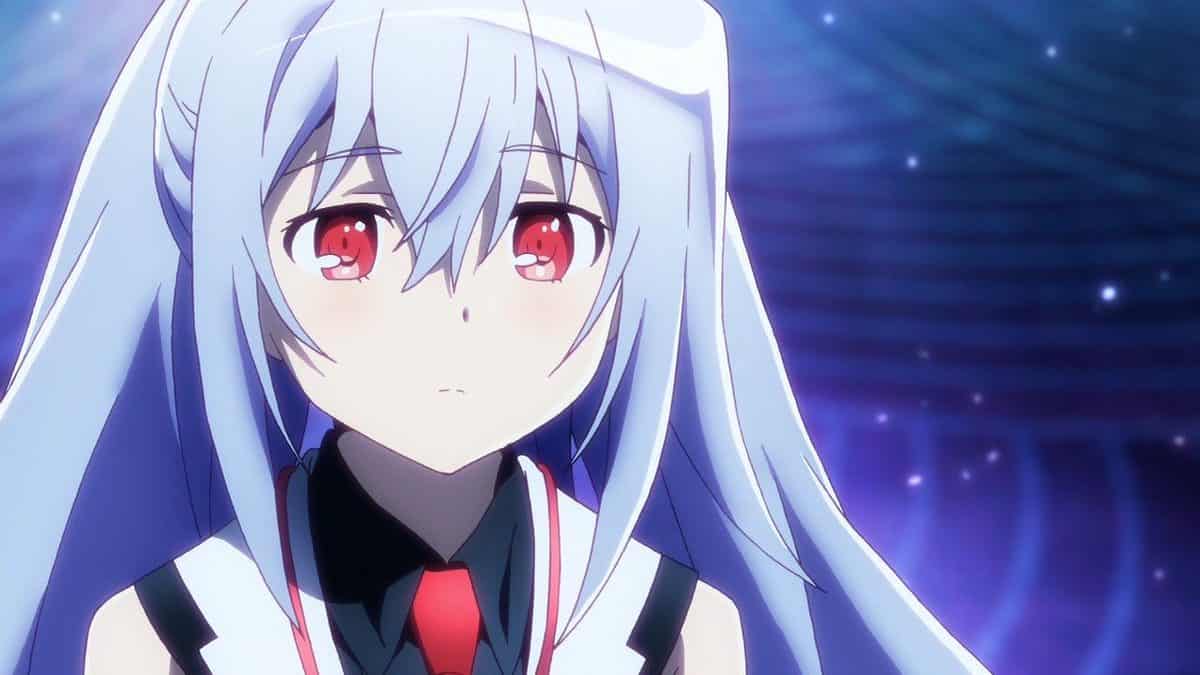 This anime is set in a future where human-like androids exist and are capable of emotion. The most advanced of these androids are known as Giftia. Unfortunately, they only last for a little over nine years before they have to be decommissioned to prevent them from turning into violent wanders who only act on instinct.
It follows Tsukasa Mizugaki and Isla, a team working at SAI Corp (the leading production company for androids) as Terminal Service employees who collect Giftia's who are close to their end. During the time that they've worked together, the two have slowly begun to fall in love. But unfortunately, Isla is a Giftia and is close to the end of her lifespan.
The ending is quite sad, with Isla spending her remaining few hours with Tsukasa before she has to be decommissioned. However, the themes explored in the anime will force a person to question their own life and whether it is predetermined.
15. In this Corner of the World (2016)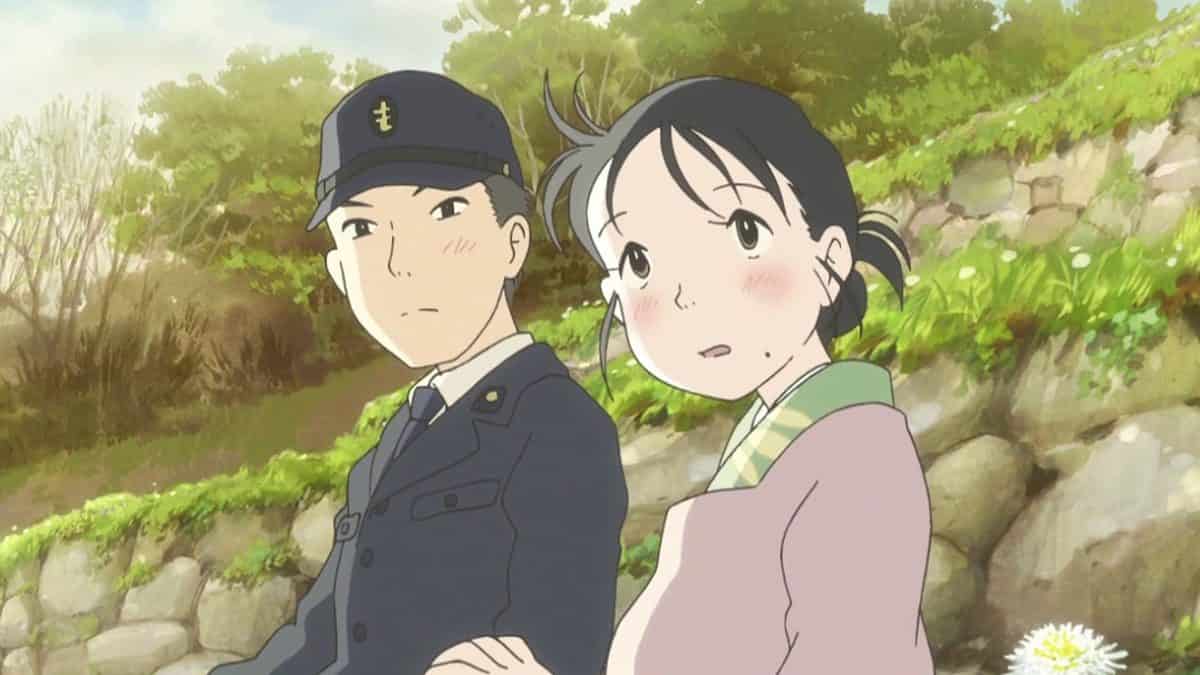 This wartime anime based on Fumiyo Kono's manga takes place during the events of World War II. It tells the story of Suzu Urano, a woman who loves to paint, struggling through the traumas that come with war. She and her husband, Shusaku, began their life and family together when they were still very young. When war hits, Suzu does all she can to ensure the people around her stay safe.
Eventually, Shusaku is drafted, and Suzu is left to take care of the household on her own. While he's away, a bomb goes off, taking Suzu's right hand and killing her brother and niece. No longer able to paint, she slips into a dark depression.
The film gets quite dark sometimes, especially when Suzu becomes overwhelmed with the events that transpire, but the ending is hopeful.
RELATED: 12 Heartbreaking Anime Movies That Will Leave You Sad
What are your favourite sad romance anime movies?