There aren't many black characters in anime. That said, the few characters that we've had have revolutionised the genre.
In the anime industry, there's a general trend for most characters to share certain similarities. Particularly when it comes to design, you'll find that they are typically Japanese/white. Most of the cast fit this description across Shonen, Seinen and other categories.
The main distinguishing trait most Mangakas use for their relevant characters is in their hair colour or over-the-top clothing. This trend is one that is harmless but easy to scoff at due to its rampant popularity across the anime fandom.
With that in mind, it makes it all the more interesting when we finally get anime characters that possess a distinct look, strut and style. Yes, we are talking about black anime characters. When a manga artist adds a black character to the mix, you can best believe that they're going to steal the show.
If you're a fan of a diverse cast of characters in anime, sit back, relax and agree with us as we share the best black anime characters.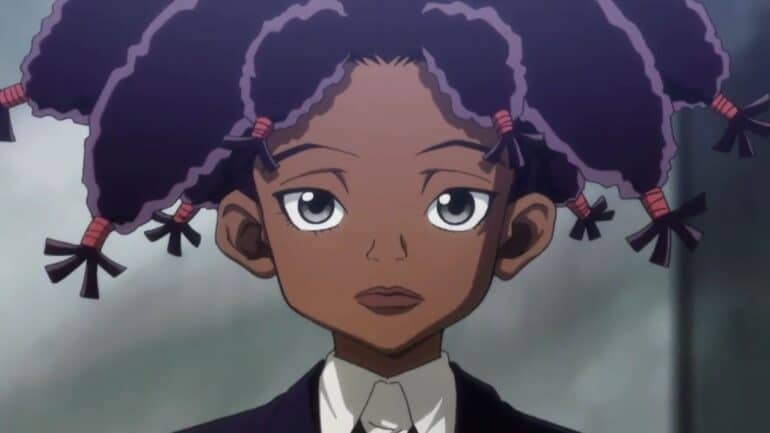 Canary – Hunter x Hunter
A butler is usually a stoic figure that is duty-bound no matter what. Sure, those traits might ring true with Canary to an extent, but the way she is written in the world of Hunter x Hunter brings a certain level of admiration for the show. Canary may be in her early teens, but that didn't stop her from being a ruthless guardian of the Zoldyck family, a family of assassins.
For a kid to be entrusted with such a dangerous job, one would think that she's punching far above her weight, but Canary is no slouch. She's quick to protect the Zoldyck mansion (beating Gon to a pulp on their first encounter). However, there's a soft spot Canary holds for Killua, making her a character with some depth.
Best of all, Canary is beautifully designed, sporting a stylish set of free form locks and red highlights at the tip. Couple this with her dapper suit, and we've got a contender for the best-dressed assassin to grace the anime scene!
Killer B – Naruto
Most shinobi in the world of Naruto hold a level of seriousness that is only absent when they're more acquainted with the main cast. However, Killer B is a rare exception. Right off the bat, this stylish ninja shows off his love for rhymes and disdain for sitting in place.
Bee is a fun one to admire due to the fact that he's faced some serious hardships in his life as a Jinchuriki. Yet, he chooses to wear a smile and live his life to the fullest. Sure, he might be more carefree than the average ninja, but don't let that fool you. Killer B's surprising lethality was easily the biggest embarrassment for the anime's deuteragonist, Sasuke Uchiha.
Wielding 7 swords is a feat that is already quite commendable and hype-worthy to watch. But doing that while throwing out some quick-witted lines takes Naruto's Killer B to a whole new level. If you're looking for the black anime character that shines the most in personality, here's your guy!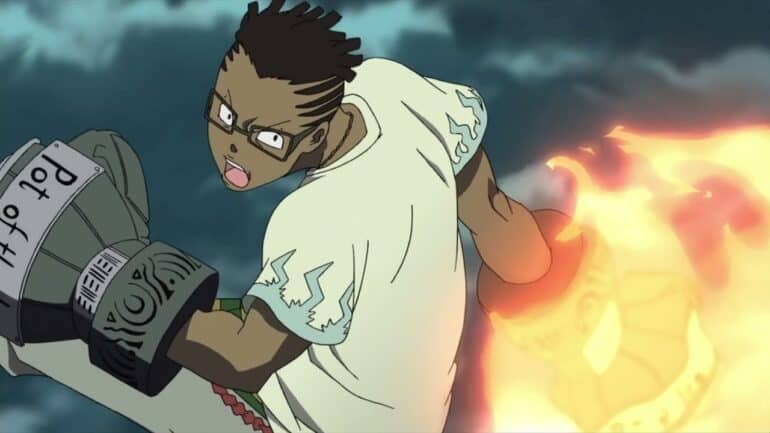 Kilik Rung – Soul Eater
If there's a character that represents the nerdy black kid within the anime fandom, here he is. Kilik is one of the best performers in his class, and his skill is nothing to underestimate. Wielding his weapon partners, Pot of Fire and Pot of Thunder, Kilik is an intelligent fighter and packs a punch. His weapons are wielded as two gauntlets that I'd be sure to dodge at all costs if they ever came my way.
He's also one of Death Weapon Meister Academy's best three student fighters. He carries a whole lot of heart with him, no matter the task. He's also pretty ambitious and hot-headed, making him a shonen character to the core.
As a nice addition, his sense of style is also great, rocking some cornrows, a chain and a dope fit.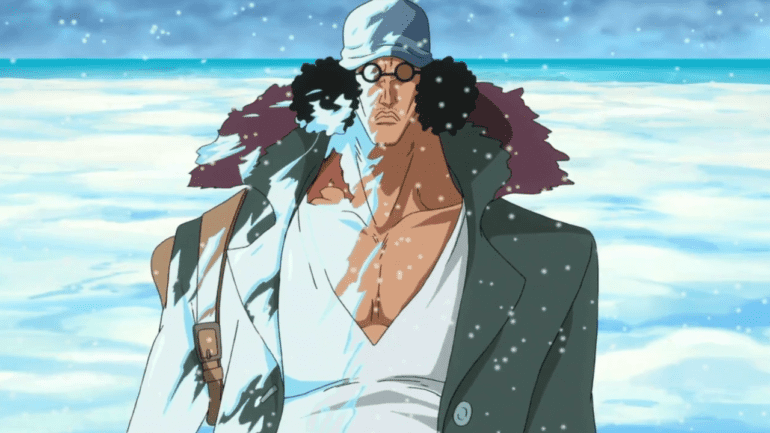 Aokiji/Kuzan – One Piece
One Piece is a pretty respectable work of art when it comes to character designs. If you're looking for something with zany and out-of-this-world personalities, this is the right anime to watch. Still, there's an element of extra special coolness every time this dude appears on the screen. He's literally the chilliest guy on the show. With his ice devil fruit, Kuzan never really needs to show off or act beyond his basic duty.
When engaging with Luffy and the Straw Hats, he's never aggressive or antagonistic. Instead, he's more of a methodical thinker and a generally calm dude. Seriously, it was only a matter of time before he left the Marines. Still, there's more to the ice-cold ex-admiral than we've been shown so far, and we can't wait to see what One Piece has in store for him.
If there's a black guy that's likely to be a fan of Lo-fi hip hop on this list, we've got him right here!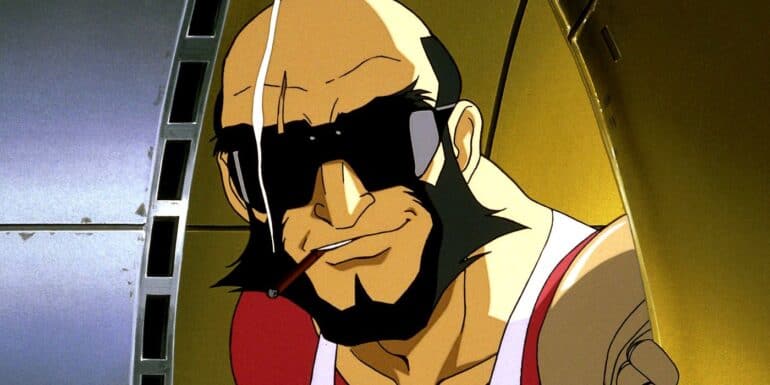 Jet Black – Cowboy Bepop
If you're a fan of bounty hunters and space shenanigans, you probably don't need much convincing regarding why Cowboy Bepop is such a great show. Still, it's an adventure that shines best thanks to its distinct personalities among the cast of characters.
A popular fan favourite from the show is Jet Black, a bounty hunter that once worked for the Inter Solar System Police (ISSP). After losing his arm in a tragic betrayal from his ex-partner in the force, Jet Black gets a cybernetic limb, leaves the police, and becomes a freelance bounty hunter. Doing his best to live life as "a man of the renaissance".
He's a charismatic fella, and his strong personality is what makes him the best fit to be captain of the Bepop.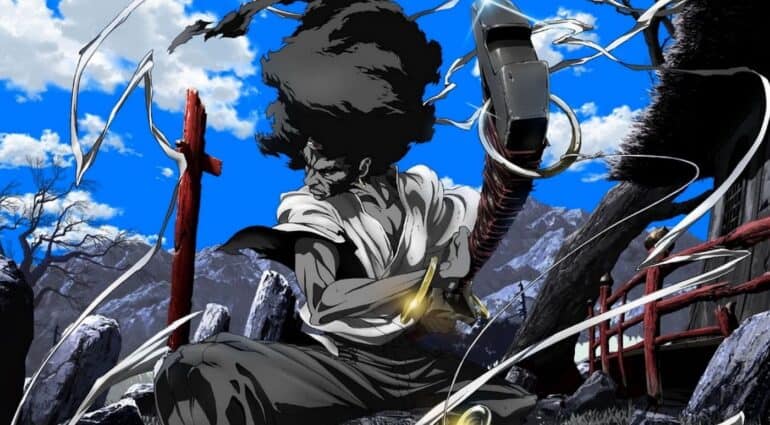 Afro Samurai – Afro Samurai
Afro Samurai, better known as Afro, is the main protagonist of Afro Samurai, and he perfectly encapsulates the traits that are present in his name. Voiced by Samuel L. Jackson, Afro is an extremely talented swordsman that sports a huge hairdo. He's easily one of the best black anime characters thanks to the style and intent behind his movements and general character traits.
Afro may be on a quest for revenge after witnessing the tragic murder of his father. His unrelenting brutality and swordsmanship make him a graceful and brutal fighter to watch in fight scenes. The samurai he encounters are no match for his sword. With his counterpart, Ninja Ninja by his side, Afro is a total badass.
Yoruichi Shihoin – Bleach
Originally introduced as a black cat, Yoruichi is one of Bleach's most beloved characters. She's been there since the beginning, and her contributions to Ichigo and the gang are commendable. Yoruichi is a longtime friend of Kisuke Urahara and an integral part of helping Ichigo and his friends develop their powers.
She is also a very easygoing person who enjoys surprising others by transforming when they least expect it or taking on a macho tone in her cat form so that no one realizes she is actually a woman.
Tite Kubo, the author of Bleach, has revealed that Yoruichi, along with Rangiku Matsumoto, is one of his two most adored female characters, noting that he likes "drawing her and developing tales with her."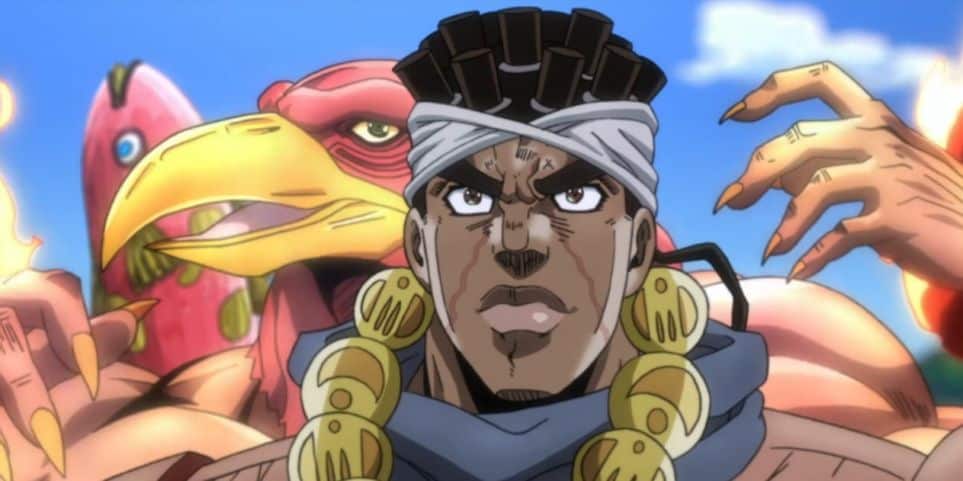 Muhammad Avdol – Jojo's Bizarre Adventure Stardust Crusaders
In Stardust Crusaders, Muhammad Avdol is an important ally. He appears as Joseph Joestar's Egyptian buddy, and he accompanies the party on their trip to destroy DIO, giving expertise and guidance regarding hostile pit users and local cultures in the way.
Avdol is a Stand user who owns Magician's Red, a fire-fighting Stand. Avdol comes out as a serious, responsible, and usually fair individual. As a result, it is critical for him to retain his "image" (as he emphasizes repeatedly during his dispute with Mariah) as a responsible and responsible person.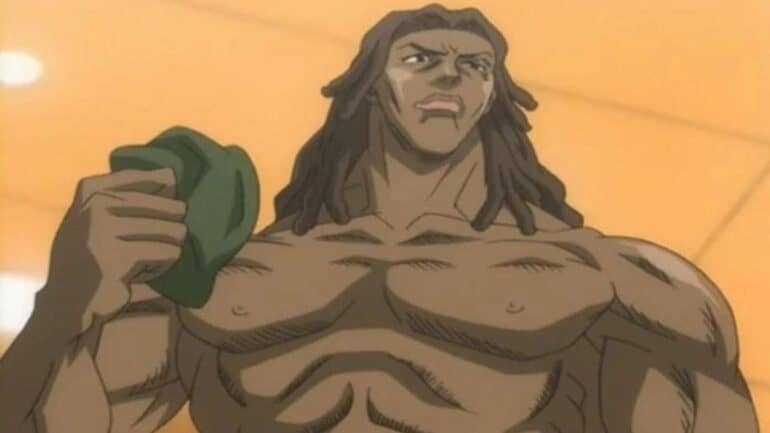 Bob Makihara – Tenjou Tenge
Bob, a South African teenager, attends Toudou Academy with his elementary school friend Souichiro Nagi. The two quickly feel they would easily become top dogs at Toudou, only to be humiliated by those who aren't even the most powerful in the school.
People later recognize Bob for his tremendous strength and ability to get into the rhythm of a battle through his capoeira talents. Though the anime eventually leaves him behind, the manga gives him his due, establishing him as one of the series' greatest characters.
Michiko Malandro – Michiko and Hatchin
Michiko is one of the major characters in the Michiko & Hatchin series, and she is the fiery adult to her quiet youngster companion. She's an Afro-Latina with a look inspired by R&B diva Aaliyah. When we first meet her, she is breaking out of a purportedly impenetrable jail in search of her true love, Hiroshi Morenos.
Of course, the series is about much more than that, and Michiko has the distinction of being the series' sole black female heroine thus far. Clever, gorgeous, and with a no-nonsense attitude, she handles everything from cops to bounty hunters with ease.
The Best Black Anime Characters
From this list, there's a good bit of diversity even among the black anime characters that are present in anime. The anime scene could still benefit from more diversity, but seeing the black characters on this list, we can't help but respect the awesome portrayal of black characters in these stories.