In the lead-up to The Batman, one of the biggest complaints I saw online was the fact that "it's too dark" and looks devoid of "hope". Well, if a story about a boy who witnessed his parents getting shot in front of him is supposed to be a teen comedy, I'd like to see the criticism of Titanic for not having enough fantasy elements. Yet, here's the irony: The Batman's central theme is all about hope, so suck on that, Film Twitter!
There have been countless Dark Knight films throughout the years. Since 1989's Batman, there's hardly been a decade gap between the vigilante's appearances on screen. But what makes Matt Reeves' film necessary? What separates it from every other movie before it? The answer is simple: it's Batman. This isn't a slight on any of the previous efforts, but never has a Batman film actually felt like it was ripped straight of the comics. This is the mystery-soaked noir and action of The Long Halloween, Hush, and No Man's Land embroiled into a captivating detective story that shares more with the likes of Se7en than it does with Shazam.
Throughout its nearly three-hour runtime, there's a sense of a comic book arc forming the basis of the script here, as each layer of the Riddler's big plan gets peeled back and revealed. It's through this method that Reeves' Gotham City gets built in an organic way. There are many characters from the comics introduced here, but The Batman never feels overstuffed, as each person becomes a crucial pawn in this chess game. To paraphrase the Riddler: "Everyone is a part of this."
Of course, a story is only as good as its actors, and The Batman's cast delivers a rousing performance here. As expected by anyone who has watched Robert Pattinson's films in recent years, he disappears into the role, fully understanding the emotional nuances of the character and the change in journey. Pattinson's Bruce Wayne doesn't matter for the most part here since he's more concerned with being Batman. However, there are glimpses in the film of where he finally recognises where the mask of Bruce is more helpful than that of the Dark Knight.
Supporting Pattinson is an array of talent who demonstrate their key importance to the story in various ways. Some roles are meatier than others, but there are two standouts that deserve credit here. Jeffrey Wright's Jim Gordon is central to everything that Batman does here. While he relies heavily on the vigilante to assist him, especially since the Gotham City Police Department features more corruption than the average political party, he plays a critical part in helping the Dark Knight, too. In fact, there's a specific scene where he saves the Batman from himself, proving that no man is an island.
While Paul Dano's Riddler is the main antagonist of the film, one of the most unexpected performances comes from John Turturro's Carmine Falcone. There have been numerous versions of this character in film, but Turturro's turn as the Gotham mobster is arguably the best of the lot. Without delving into too many spoilers here, the Riddler might be causing the chaos, but Falcone is the root cause of all of city's problems. Turturro simply steals the show, even if his character is lesser known than the likes of the Penguin or Catwoman.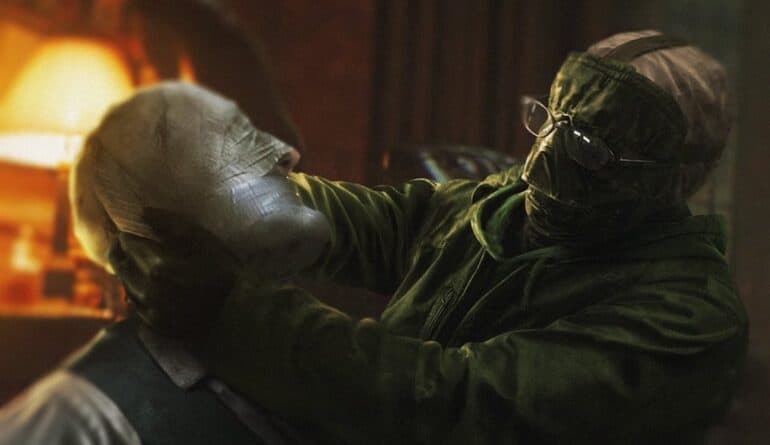 If there are two people who deserve more recognition, it's cinematographer Greig Fraser and composer Michael Giacchino. Fraser's previous work on Rogue One and Dune received many plaudits, but the way in which he captures Gotham City is breath-taking. There are shots here that feel like works of art, as he reinvents the aesthetics of film noir for a modern generation. While the picture might paint a thousand words, Giacchino makes you feel single one of them as his poignant score elevates the scenes and makes them mesmerising moments.
Now, back to the original discussion about the film being too dark and hopeless. There's a technique in art called juxtaposition. A film doesn't need to be bright and colourful to showcase a happy message—much like a movie doesn't need to be dark to be sad. In The Batman, Reeves demonstrates that Gotham is stuck in a spiral of despair. It's a city seething in corruption and crime. At the same time, Reeves understands that Batman isn't going to change this by using his fists, but by becoming a symbol of hope, by becoming someone who refuses to give up, no matter how bad everything around him gets. He gets that the healing of Gotham is also about the healing of Bruce Wayne. And there's always hope as long as he still believes.
The Batman is a film that pushes comic book movies forward once again. More importantly, it's one of the few that has honoured the comic book medium and the source material that came before it. Too often, comics are seen as secondary to the movies, TV shows, and games that they inspire, but the reverse is true here. The Batman is a love letter to the World's Greatest Detective and it's long overdue.
Tell us, have you watched The Batman yet? What did you think of it? Let us know in the comments section down below.